From beach towns to mountains, desert locations, and organized communities, one can retire "with a bang" throughout the nation. This comprehensive list offers a choice of 11 different states with a town in each for the best retirement in the United States. 
Burlington, Vermont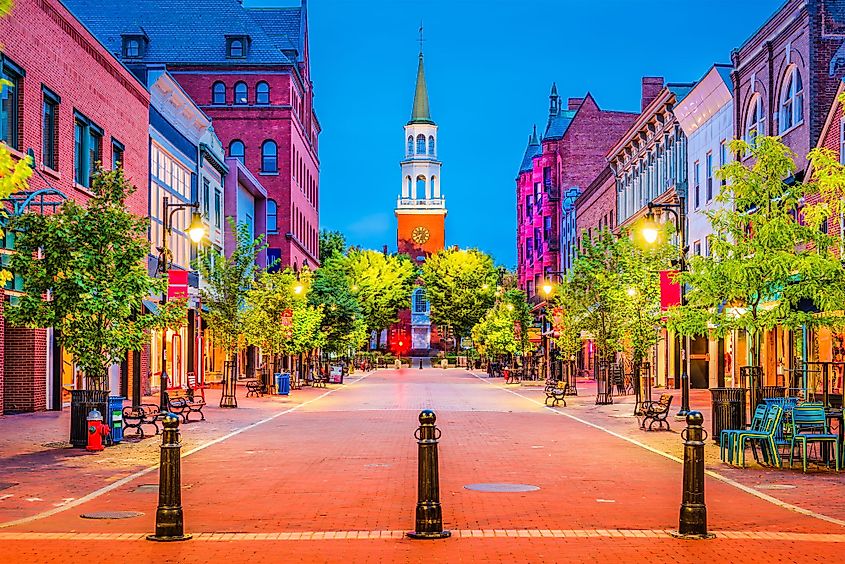 Those seeking immediate retirement cannot go wrong with choosing the quaint and picturesque Burlington known to become incredibly vibrant come fall-time. Offering nothing but gratitude during other seasons as well, the varied choice of activities within some of the nation's most picturesque outdoors to appease any taste, including skiing in winter or a sailing trip with grandma and grandpa during summer. Featuring a central location proximate to larger towns, it is only 75 miles south of Montreal and 180 miles northeast of Boston for extensive city amenities and entertainment. Burlington's relaxed vibe and many attractions include the Church Street Marketplace-four-block indoor-outdoor center. One can stroll to admire the Victorian and Art Deco buildings while stopping at the many unique coffee shops, galleries, and boutiques hidden behind the beautiful facades. There are also many great places to have lunch or dinner on a terrace, surrounded by mesmerizing natural scenery. 
Coolidge, Arizona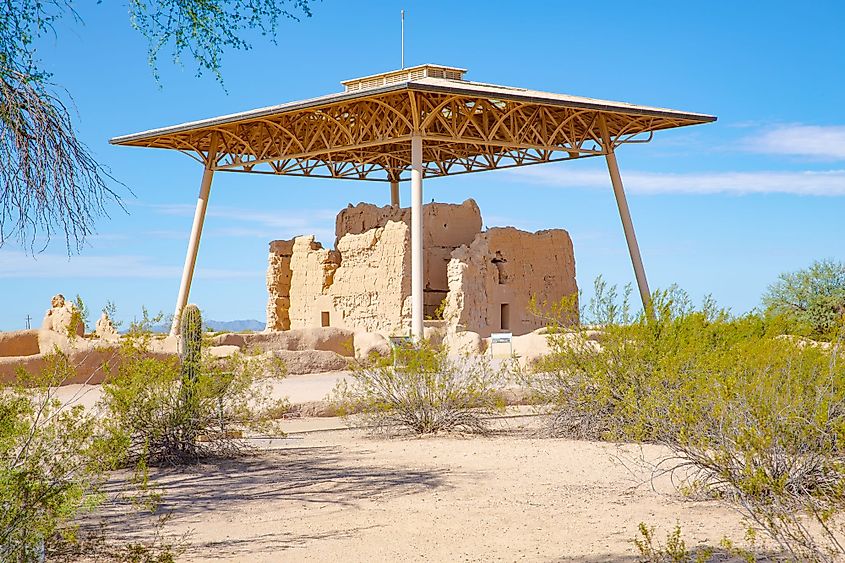 Set in south-central Arizona, the atmospheric town with a population of 12.5 thousand residents covers the northern portion of the Sonoran Desert. The environment promotes wellness through a dry climate of warm summers reaching a maximum of 106 degrees in July and moderate winters with rare snowfalls. The quiet townscape set serenely within vast, open spaces is only 60 miles from Phoenix for big city amenities in under an hour. With the cost of living in-town lower than both national and Arizona averages, one gets to enjoy an array of lifestyle and cultural attractions, such as the country's first archaeological reserve - the Casa Grande Ruins National Monument. The Central Arizona College offers courses for seniors, including personal enrichment classes, continuing education, and workshops within the community. Retirees who are not looking to buy can choose from a range of adult and assisted-living housing.
Dutch Island, Georgia
Spreading for some 500 acres in the Inter-Coastal Waterways near Savannah, Dutch Island is a small, organized community that emanates a coastal lifestyle. Initially built for entertainment, 480-some single-family homes within a private, gated community designed for gracious living emanate Southern charm. There, one will find almost 9 miles of paved road for walking, hiking, and biking, ten lagoons and ponds, a deep-water dock, a swimming pool, and tennis courts. Set scenically surrounded by saltwater marshes, there's also the Skidaway River, Herb River, Wilmington River, and Grimbal Creek for endless leisure and recreation by the waters. Meant for the middle-to-upper class retirees, the homes on the island range from $350,000 to a little over a million, with many featuring private pools and docks. The pristine natural beauty around promotes a quiet and serene atmosphere for a scenic respite during the Golden years.
Fredericksburg, Texas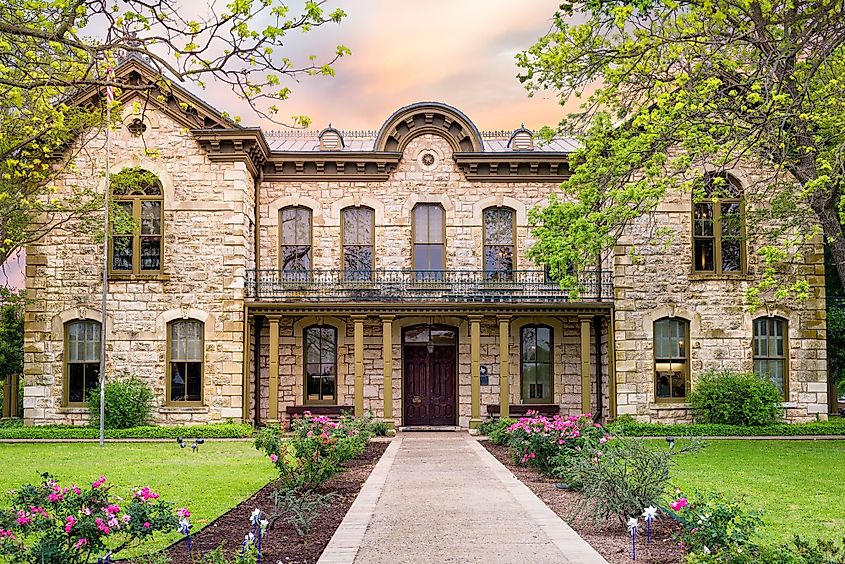 Set in the Texas Hill Country, the town of Fredericksburg is only 70 miles to both San Antonio and Austin for big city amenities. Established in 1846  by German immigrants, the town boasts a deep and diverse heritage that translates into present-day food galore, marvelous architecture, and unique culture on the streets. The city made efforts to make the town a "Dark Sky Community" by minimizing light pollution, thus promoting soundless sleep and stargazing opportunities "of one's dreams." Despite palpable seasonal changes from dry summers to cold winters, the town boasts a safe environment with a low crime rate that appeases many retirees. Moreover, there's the Hill Country Memorial Hospital with an acute care facility and a Wellness Center. The modern town draws and retains many more for the prominent cultural feel with countless restaurants, museums, and entertainment venues, along with easy access to over 100 wineries in the area.
Garden City, South Carolina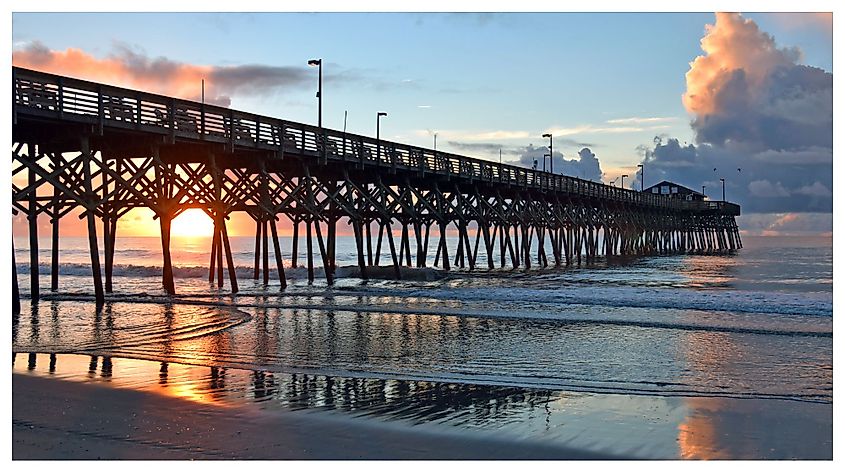 Avid fishers and seafood lovers rejoice in Garden City, known as the prime spot for angling and crabbing. Bounded by the immense Atlantic and the tidal marshes of the Murrells Inlet, most homes fit on the narrow peninsula, guaranteeing 360-degree scenery. The Atlantic Avenue hub spreads over two blocks of mingling and people-watching opportunities, along with the Dunes Realty, Sam's Corner's famous hot dogs, and the renowned fishing pier. The 668-foot-long pier offers scenic strolls and fishing during the day that turns into a live music venue on summer nights. The beautiful beaches of the Atlantic remain quiet and un-crowded during summer, with Myrtle Beach just a few minutes away. The Murrells Inlet is great for boating and other water-based activities, while the Brookgreen Gardens are the world's most extensive outdoor sculpture gardens. Boasting the closest oceanfront homes to both Murrells Inlet and the gardens, the town is an absolute dream destination for those who want a quaint retirement in pleasant weather by the beach that is not California or Florida.
Hamilton, Montana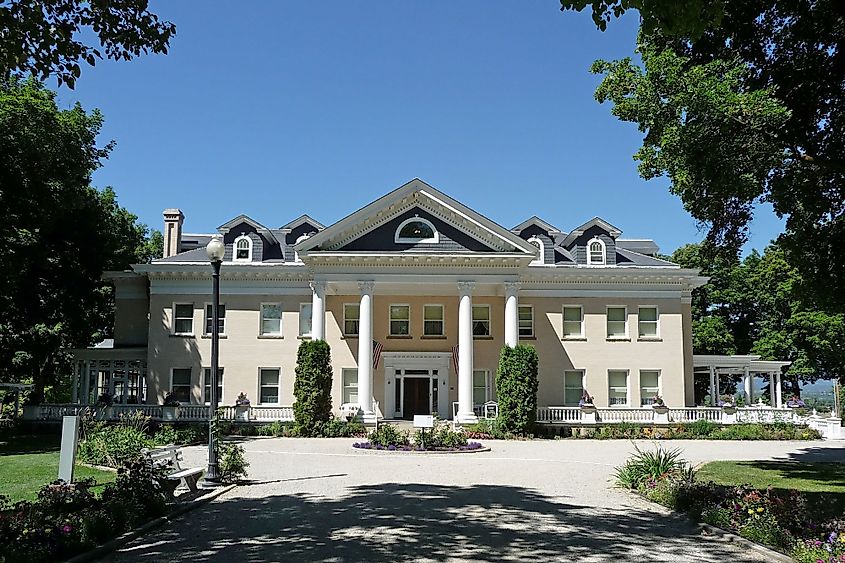 Perfect for retirees who want to keep up an active lifestyle in the outdoors, Hamilton is set-surrounded by wide open spaces for a constant, scenically-gorgeous backdrop. Those seeking solitude, independence, or a strong community-feel, will find it all in the statuesque town, with an amplitude of choice to diversify retirement. The nationally-registered historical building of the Ravalli County Museum in the town's historic district was transformed from a 1900 county courthouse. There is also a great public library built by Andrew Carnegie, several retirement homes, a local hospital, and a choice between healthcare providers. Comprising a true respite for the Golden years in a small-town atmosphere with fewer than 4,000 residents, one has access to Missoula's big city conveniences and amenities just an hour away. For more outings, one can visit the many surrounding small farms, ranches, and orchards.
Lewiston, Maine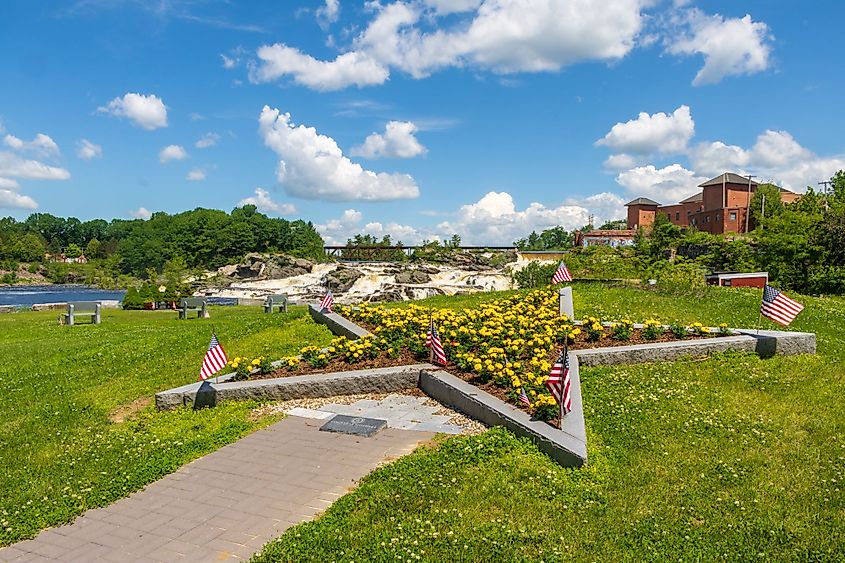 Encouraged by the highest population of the town's residents being over the age of 65, Lewiston caters to those looking to retire on a budget by providing affordable housing options. The town's atmosphere induces a sense of calm that makes the retirees finally able to slow down and enjoy life, "seizing every day" of their Golden years. Equipped with just enough modern comforts, one will hear little more than sounds of nature, while Portland is only 30 miles away from all other amenities and entertainment options. The town also comes with a rich arts and culture scene, along with historical attractions like the Franco-American Heritage Center and the Museum L-A. The nearby Androscoggin River promotes many ways to stay active, including plentiful Atlantic salmon catches, recreation on the banks, and scenic strolls along the water.
Mequon, Wisconsin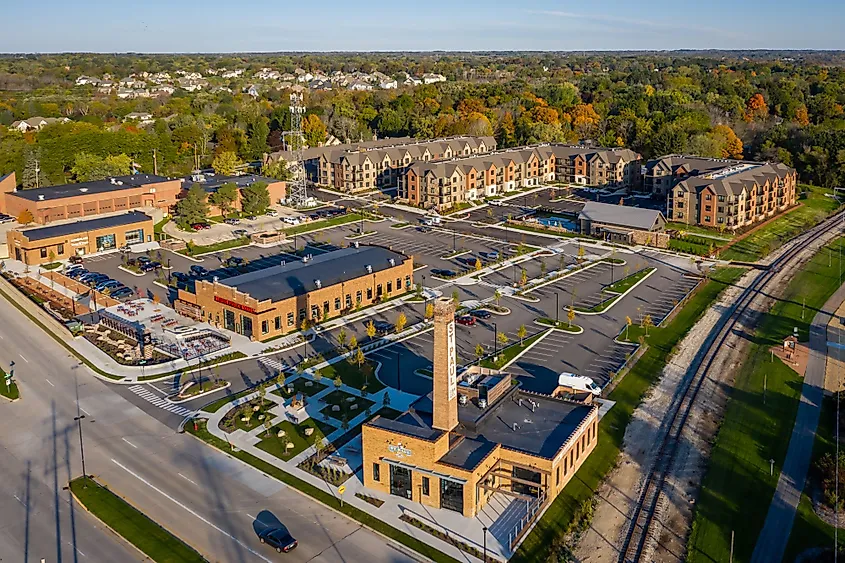 Just 15 miles north of Milwaukee, Mequon is perched picturesquely on the western banks of the immense Lake Michigan. With a rough population count of 25 thousand, one will find single-family residences in-town and open spaces with farms around the area. Mequon promotes wellness with 25 parks and five golf courses that let one stay active in the outdoors, as well as the scenic Milwaukee River for more fresh-air pursuits. The vibrant in-town features a plethora of restaurants and shops, as well as an atmospheric farmers' market boasting a rich community feel. The atmospheric Village of Thiensville urban residential area is set bounding the river with about 3,000 of the town's residents. Among the many festivals, there's the Memorial Day parade, Independence Day celebration, and the Christmas Tree lighting, along with carnival rides. The retiree-friendly events include a softball tournament, bingo, a car show, and even a chicken dinner, while the range of services for seniors will satisfy all living and health needs right in town.
Naples, Florida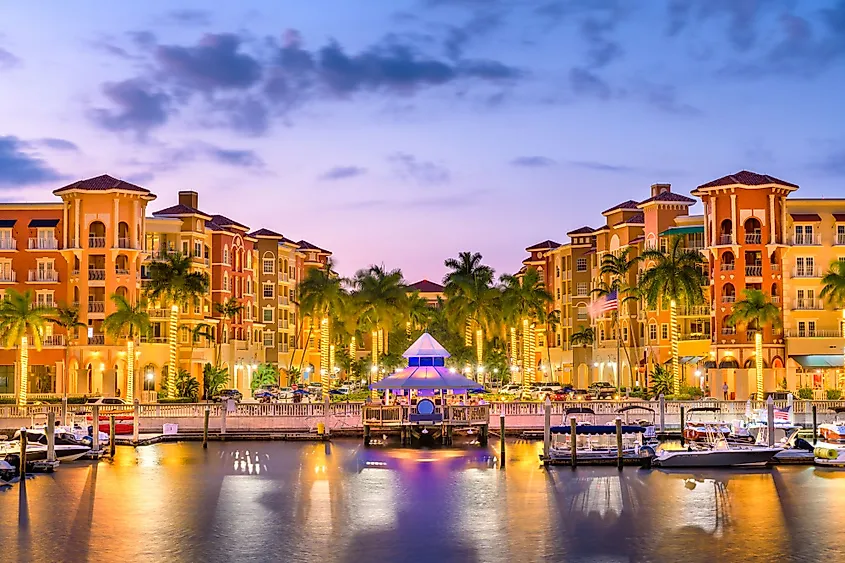 Known for miles of white-sanded beaches bounded by crystal-blue ocean waters, Naples offers the seaside living right out of one's dreams. The perfectly-walkable downtown brims with beautiful architecture unlike anywhere else in the nation. The perfect place to retire lets one be in a constant vacation mode, as attested by its many 65+ residents. Aside from appeasing the beach-goers, the pleasant year-round temperatures are great for non-stop outdoor pursuits like biking, hiking, ocean-fishing, as well as strolling the picture-perfect townscape. Despite a higher price range for single-family residences, there are condo options, as well as community-living for those retiring on a budget. Florida is also known as a tax-friendly state for its senior residents, while Naples is ranked among the highest well-being places in the nation, according to the Gallup index, which makes it a no-brainer place of choice to live out the Golden years.
Stroudsburg, Pennsylvania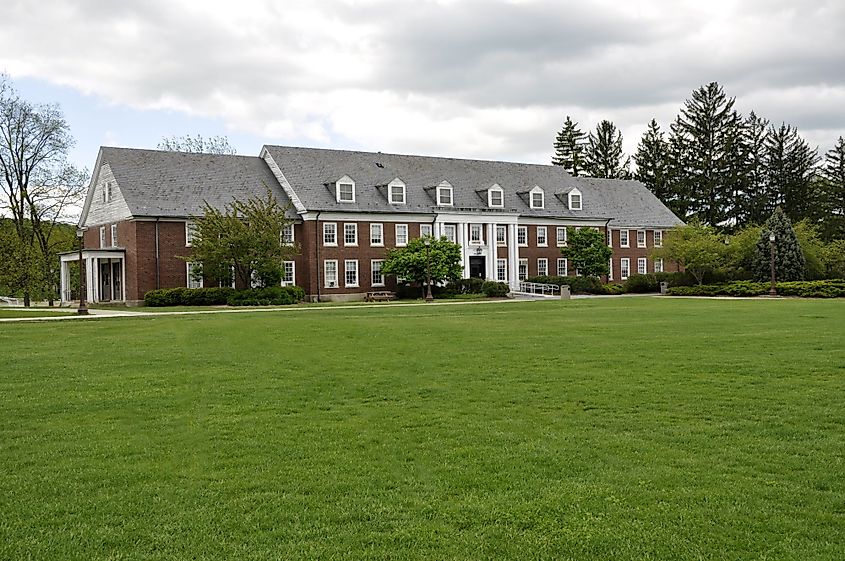 Nestled in northeastern Pennsylvania's Pocono Mountains, Stroudsburg is a real picturesque town with a population of some 6,000 residents. The historical downtown combines beautiful architecture with a myriad of restaurants, shops, and other stop-worthy attractions. One is sure to find something that will appease their taste palate among the wine bars, museums, galleries, and antique stores. There's the beloved Monroe Farmers' Market that might as well be a seasonal holiday with the hype it receives for the locally grown produce, honey, baked goods, coffee, and other fresh goodies. The renowned arts and crafts festival in August calls for an imminent visit to check out the future retirement spot. The 114-acre spread of the Quiet Valley Living Historical Farm-living history museum also hosts a wonderful variety of tours, educational workshops, and events throughout the year. There are several senior living accommodations in-town, along with hospitals and home healthcare services.
Winchester, Virginia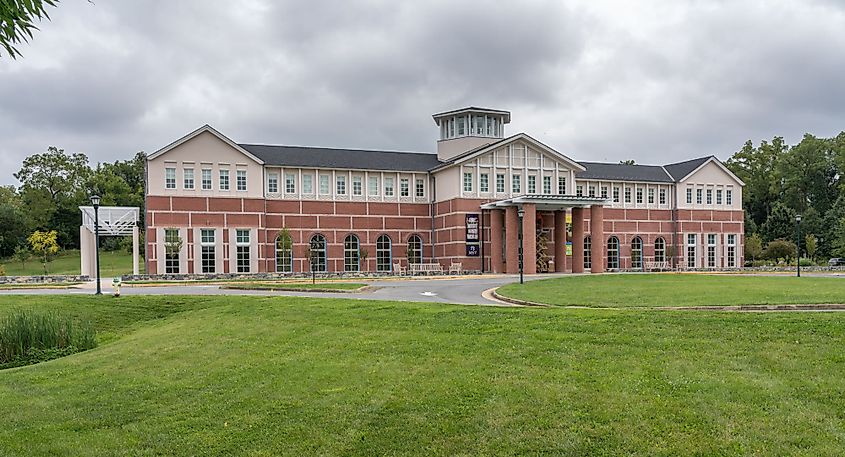 Set 65 miles west of Washington, Winchester's 14.5 percent of residents are over the age of 65. The town where active retirees have the time of their lives is also home to budget-friendly amenities that satisfy their likes and demands. The quaint townscape promotes relaxation, while the plenty of open spaces around are great for fresh-air recreation, biking, and hiking explorations. One can make pals with the like-minded over a game of golf, bird-watching outings, and animal encounters during equestrian pursuits. The popular Shenandoah Apple Blossom Festival in July is a known galore of parades, concerts, and even a circus in town, which makes it hard not to retire right at this moment.
These towns come with just the right amount of entertainment to stay peaceful while all the nature around for endless scenic views and outings. If the budget-complacent options, health care services, and varied living choices aren't enough of a reason, the wonderful historical town-centers with bountiful arts and culture scene will make one want to retire early.