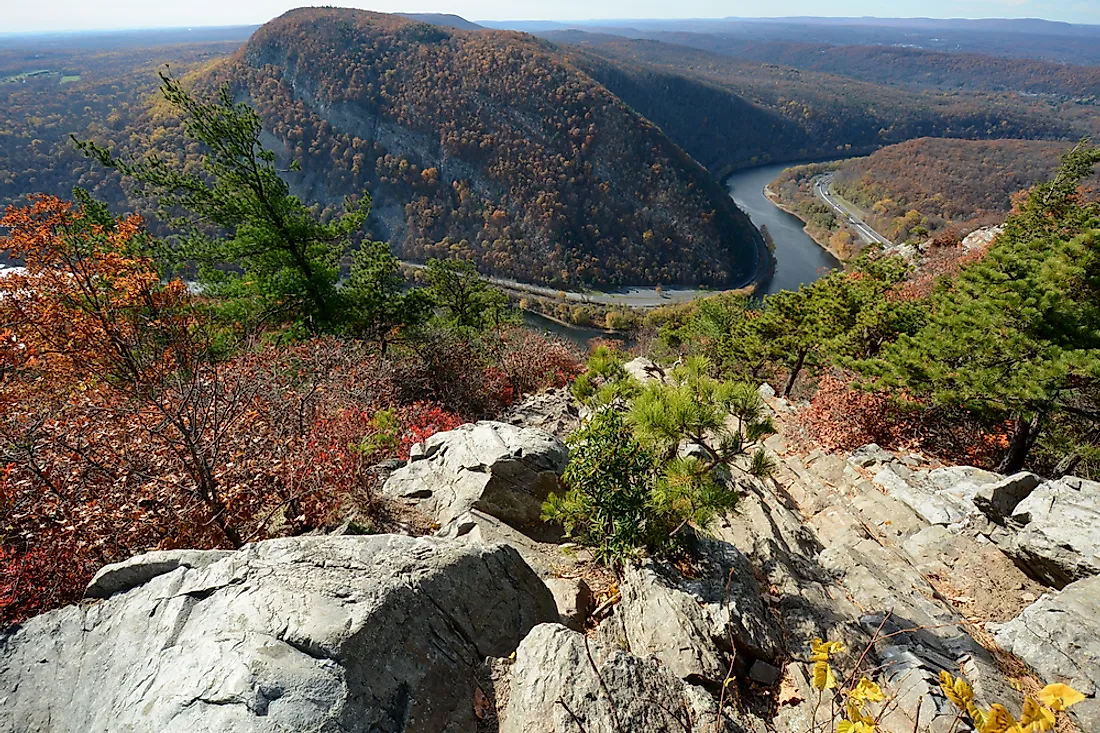 The Poconos Mountains are situated in North Eastern Pennsylvania in the United States. Pocono Mountain is on the Allegheny Plateau. The mountains run through the counties of Carbon, Pike, Wayne, and Monroe. Its highest elevation is at the Camelback Mountain, also known as the Big Pocono with an elevation of 2,133 feet. In total, the Poconos covers an area of approximately 2,500 square miles. To the North, the Poconos are bordered by Lake Wallenpaupack, to the west it is bordered by Wyoming Valley and the Coal Region, and to the south it is bordered by Lehigh Valley.
Climate and Weather of the Poconos
Due to the most mountainous and valley terrain, the Poconos tends to be very cool and frosty. The climate and weather usually vary from one town to another, but nights tend to be colder in the valleys. Pocono receives way too much rainfall than the average rainfall in the US. Poconos receives an average of 52 inches annually against the USA's average of 39 inches annually. The amount of snow that falls in the Poconos during the winter is also overwhelming. The Poconos receive an average of 47 inches of snow annually against the USA's average of 26 inches. The amount of snow affects agricultural activities. July is the sunniest and hottest month, experiencing 81 degree weather. January is the coolest month in Poconos with the temperatures usually fall to 17 degrees.
Tourist Attractions in the Poconos
The Poconos have varied tourist attractions that keep the stream of tourists in the region steady. Bushkill Falls, which comprises of eight falls hidden in a thickly forested area, is a popular site that attracts more visitors. Claws N Paws Wild Animal Park is a heritage that attracts tourists to pet and view animals like giraffes, parrots, and turtles. There are also several attractive resorts in the Poconos which include Split Rock Resort, Woodloch Resort, and the Fernwood Resort. The resorts have amazing amenities that keep attracting the number of tourists visiting the Poconos. Kittatinny River Trips and Zipline attract visitors to canoe and raft along the famous Delaware River.
Popular Activities in the Poconos
The Poconos is known for hosting outdoor activities. During the winter, skiing becomes a popular sport in the Poconos. Most of the skiers are usually visitors from Philadelphia and New York. The residents of Pennsylvania also contribute to a large percentage of skiers. Apart from skiing, people also take part in sleigh rides and snowshoeing in the Poconos. There are several ski resorts and clubs based in the Poconos. Camping is another popular activity in the Poconos. Visitors travel from other states to set their camps in the Poconos. Racing is another top activity in the Poconos. There are several racetracks which not only serve as a racing school but also hosts events like motorcycle track racing. The Pocono Raceway is a major automobile track where racing takes place.