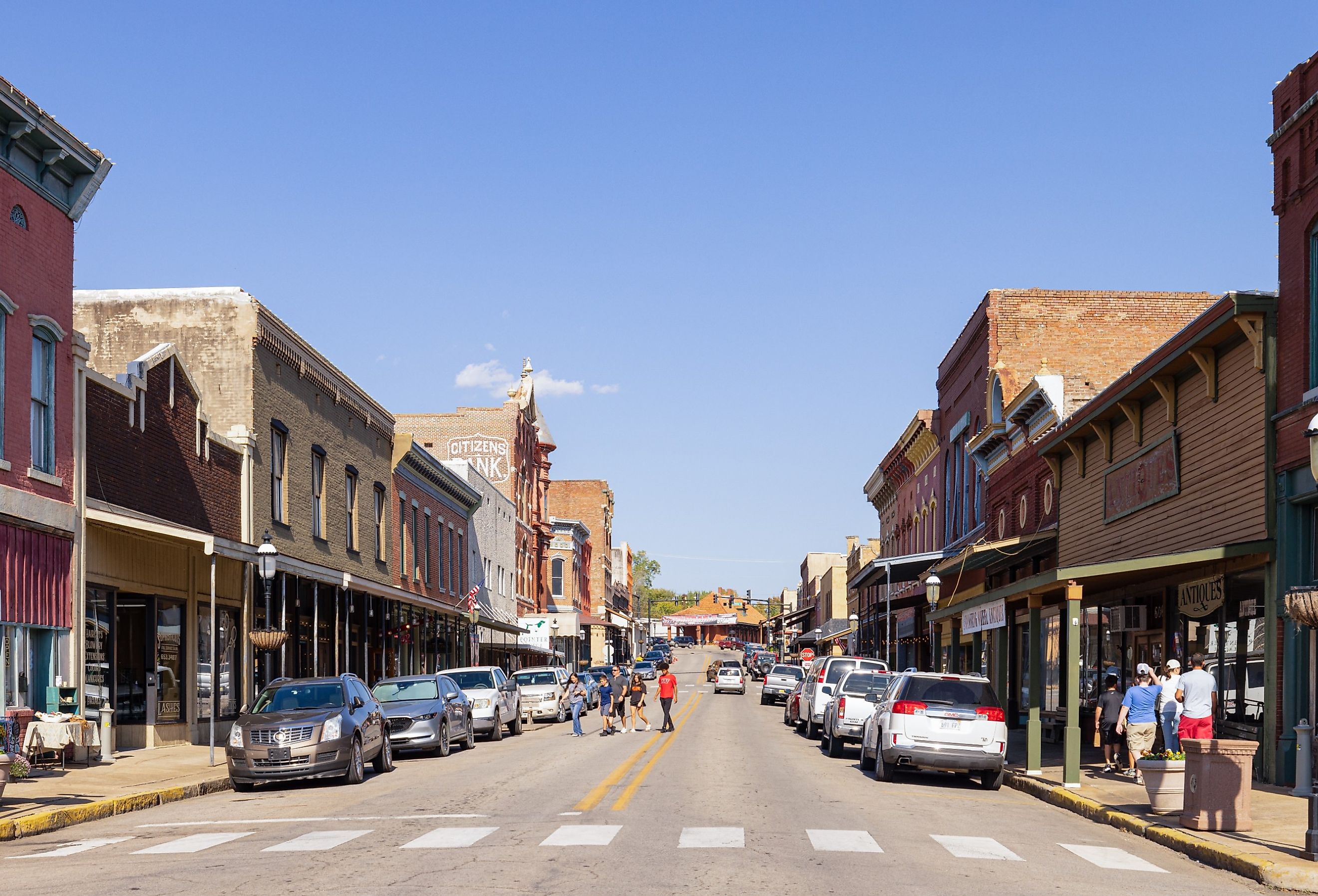 11 Best Small Towns To Visit In Arkansas
Arkansas, known as the "Natural State," embodies this title with its abundance of lakes, thick Ozark forests, and numerous natural springs. These elements form the backdrop for a cluster of small towns, each proudly showcasing historic downtown areas and bustling streets. Arkansas is teeming with a wide array of activities like exploring the Buffalo National River in Mountain Home or dining at El Dorado's Fayrays. Their rich history, marked by events like the Trail of Tears and the Civil War, enhances their historical significance and vibrant culture. Additionally, these towns host festivals like the Eureka Springs Bluegrass Festival and actively celebrate local culture, making them special and educational places to visit.
Jasper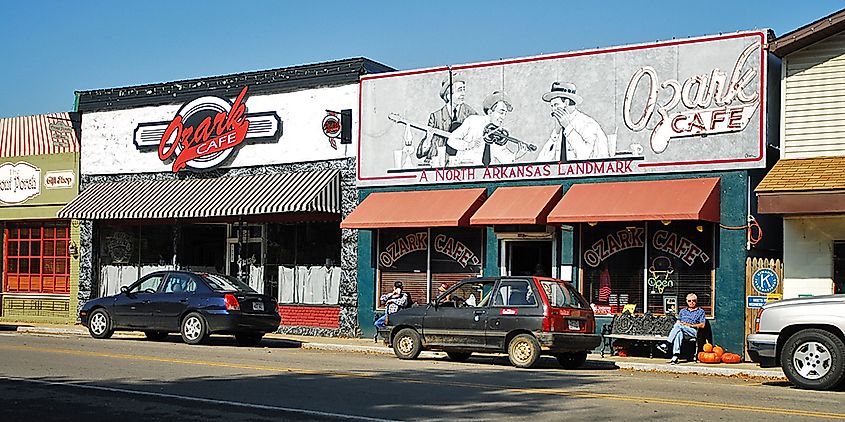 The state's commitment to reintroduce elk to the nearby Buffalo National River Valley has breathed new life into Jasper, Arkansas.  Jasper sits in the Ozark Mountains within Newton County. Consider planning a few days at the historic stone building, the Arkansas House Inn. Put on your hiking boots and embark on an elk-watching adventure in Boxley Valley. You can also explore the Little Buffalo River or uncover the scenic overlooks like the nearby Whitaker Point. The town offers superb dining options; savor a meal at the Ozark Cafe or Cliff House Inn.
Eureka Springs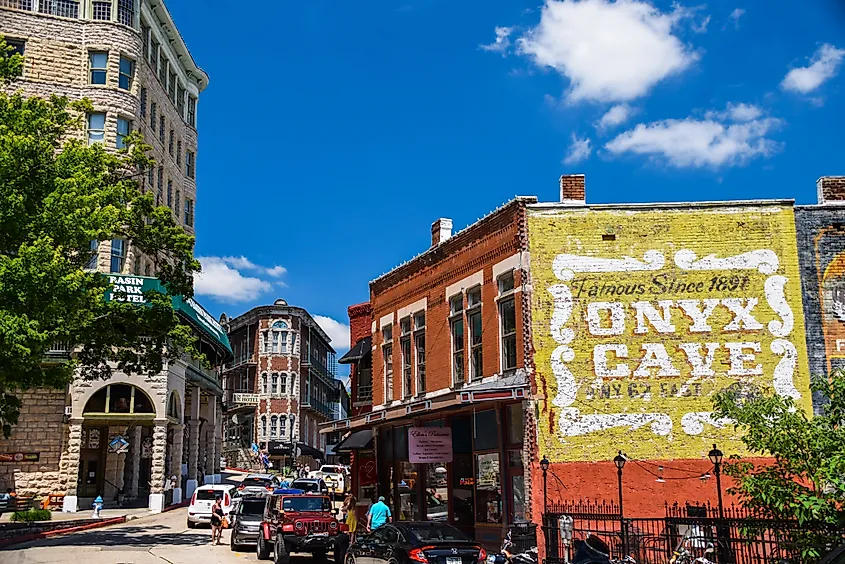 Eureka Springs, Arkansas, is an extraordinary destination with its historic main street and surroundings like the Eureka Springs Trolley Service and the Great Passion Play. Situated in the Ozark Mountains, Eureka Springs boasts scenic wonder and a rich history. Its Victorian-style architecture, meandering streets, and vibrant arts scene have earned it the nickname "Little Switzerland of America." Visitors come to experience the renowned healing springs that once attracted wellness seekers in the late 19th century.
The town boasts a beautifully preserved Downtown Historic District, where visitors can explore the Eureka Market, Keel's Creek Winery and Gallery, and Myrtie Mae's Restaurant. The town's main attraction, the Thorncrown Chapel, stands as a marvel of modern architecture surrounded by lush forest. Eureka Springs actively hosts several year-round festivals and events, including the Eureka Springs Indie Film Fest, the May Festival of the Arts, and the Eureka Springs Bluegrass Festival.
El Dorado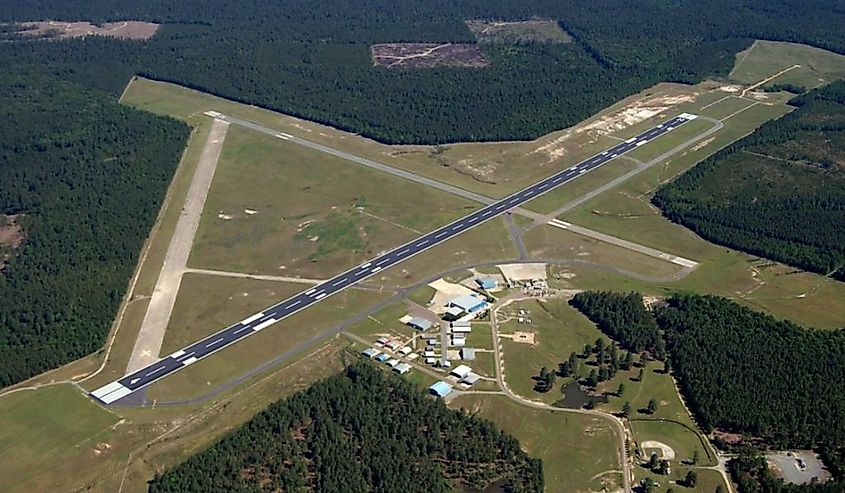 El Dorado, Arkansas, boasts an irresistible fusion of history, culture, and natural splendor. A blend so compelling that it earned the town the prestigious title of the "#1 Small Town Cultural Scene in 2021" by USA Today Readers' Choice. Explore the dynamic arts scene at the South Arkansas Arts Center and stroll through the enchanting historic downtown, where you'll find a wide range of dining options, such as Fayrays and La Piazza. Partake in cultural events and concerts at the Murphy Arts District. Discover the story of the town's rise to prominence during the 1920s oil boom and see how El Dorado continues to preserve green spaces. Enjoy outdoor activities like golfing at the Mystic Creek Golf Club and picnicking at Oil Heritage Park.
Heber Springs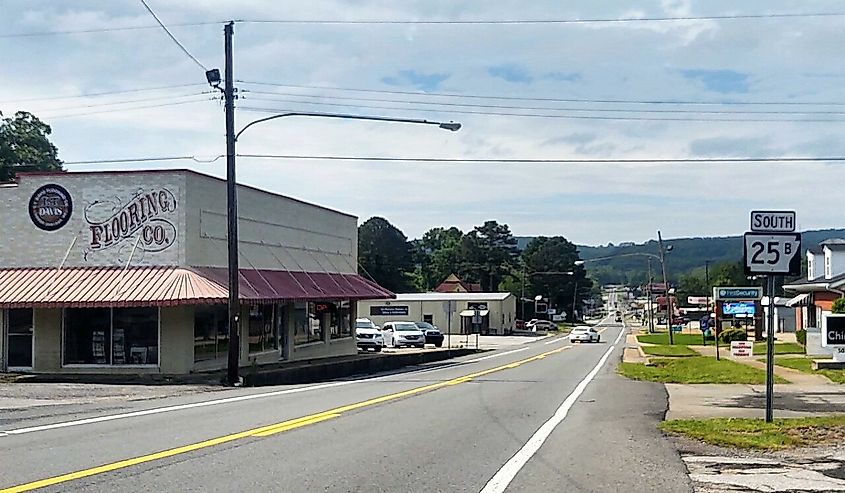 Heber Springs, Arkansas, perched on the beautiful Greers Ferry Lake, warmly invites visitors with its picturesque landscapes and year-round community vitality. Heber Springs offers an excess of outdoor activities, including boating, fishing, and hiking in the nearby Ozark Mountains. The historic downtown district is filled with restaurants like Angie's Hideaway and Peggy Sue's Place, perfect for culinary exploration. For an extra dose of excitement, make your way to the lake, where events like the World Championship Cardboard Boat Races highlight the town's dynamic and creative spirit. Don't miss Bridal Veil Falls, accessible throughout the year, with a lookout deck that grants breathtaking views of the waterfall.
Van Buren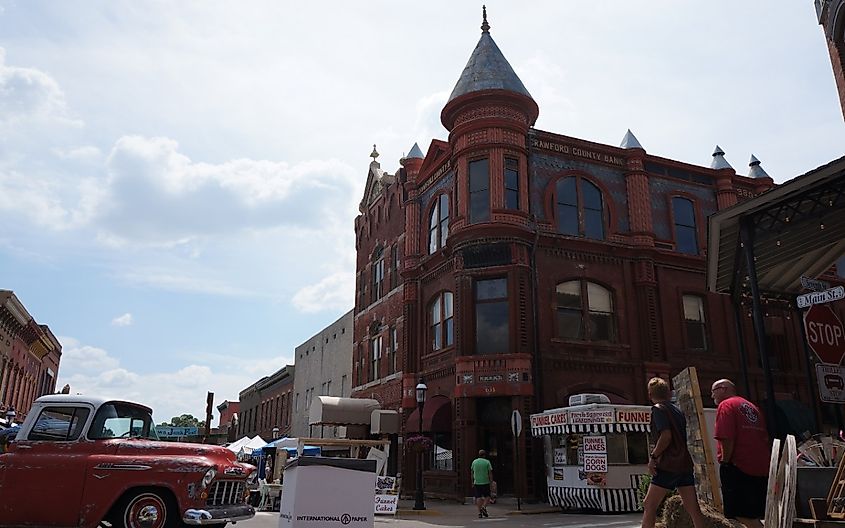 The town's commitment to heritage conservation shines through its vibrant community and meticulously preserved historic downtown. Van Buren's 19th-century architecture seen in the Crawford County Courthouse serves as a testament to this dedication, while a thriving arts scene infuses modern vitality. The past comes alive at the King Opera House, a Victorian performance hall masterfully preserved in the heart of the historic district. The Old Frisco Train is an authentic relic from the railroad era that seamlessly blends Ozarks' scenery with 1920s luxury. Annual events like the Fall Festival on Main Street accentuate Van Buren's charm. For a serene stay, the local Travelers Inn offers a comfortable retreat in Van Buren's relaxed ambiance.
Mountain View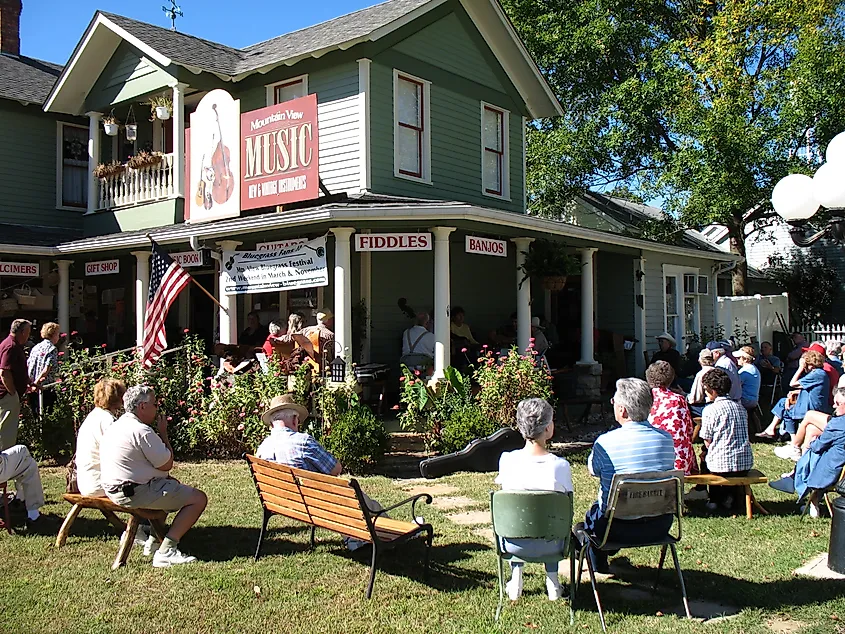 Mountain View, Arkansas, about 40 miles north of Heber Springs, preserves its rich tradition of folk music and culture. It provides a serene Southern escape while holding the title of the Folk Music Capital of the World. This picturesque town brings forth a host of engaging activities and festivals, like the Dulcimer Jamboree, suitable for everyone. Main Street boasts an array of charming shops like Mellon's Country Store and Rainbow Antique Mall. At the Ozark Folk Center State Park, artisans showcase traditional crafts, and live folk music. Outdoor enthusiasts can partake in hiking, fishing, and camping in the surrounding Ozark Mountains. Whether floating down the Buffalo River on a raft or unwinding at the Blanchard Springs Recreation Area, there's something for everyone.
Lake Village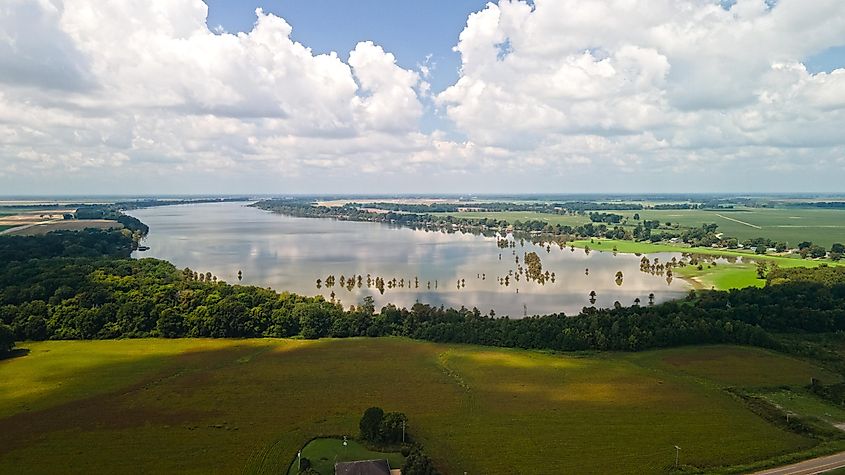 Lake Village, Arkansas, sits along the Great River Road National Scenic Byway on the shores of Lake Chicot. Lake Chicot claims the titles of Arkansas' largest natural lake and North America's largest oxbow lake. For both outdoor enthusiasts and history lovers, Lake Village is an enticing destination. At Lake Chicot State Park, dive into fishing, water sports, and birdwatching. The park boasts a range of amenities, from cabins and campgrounds to a marina. In downtown Lake Village, Jack R. Rhodes Lakefront Park is a great place to relax with a community swimming area, amphitheater, boat ramp, and picnic pavilions. For history buffs, the Lakeport Plantation, an antebellum home on the Mississippi River, welcomes the public and offers exhibits on plantation life.
Batesville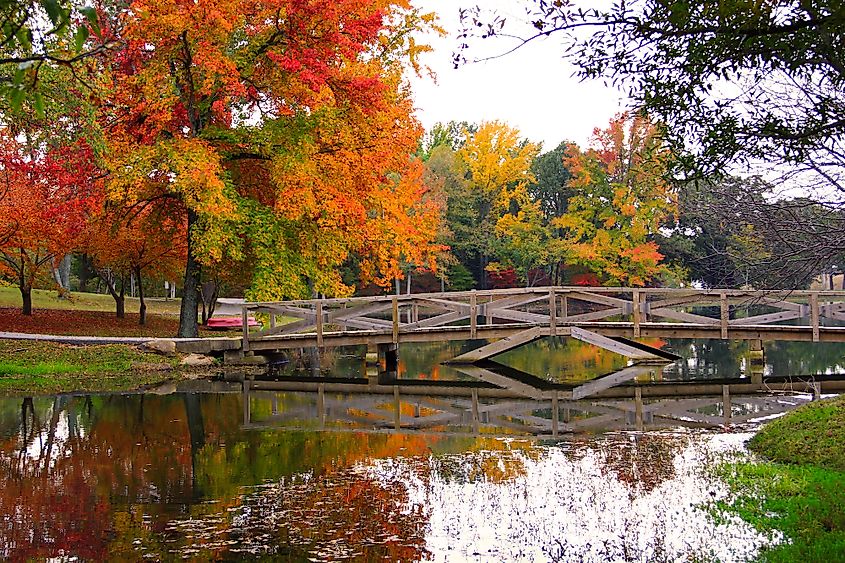 Batesville, Arkansas, the state's oldest city, rests along the White River, approximately 90 miles from the capital of Little Rock. It takes its name from James Woodson Bates, Arkansas Territory's inaugural delegate to Congress. This town offers natural beauty, cultural heritage, and a thriving community. With roots reaching back to the 1800s, Batesville provides a glimpse into history while embracing contemporary conveniences. Batesville proudly hosts the Arkansas Scottish Festival, one of America's most renowned Scottish events, along with the Ozark Foothills Film Festival. A must-visit destination is the Old Independence Regional Museum. Additionally, you can experience thrilling races at the Batesville Motor Speedway, the very place where Mark Martin launched his illustrious racing career.
Mountain Home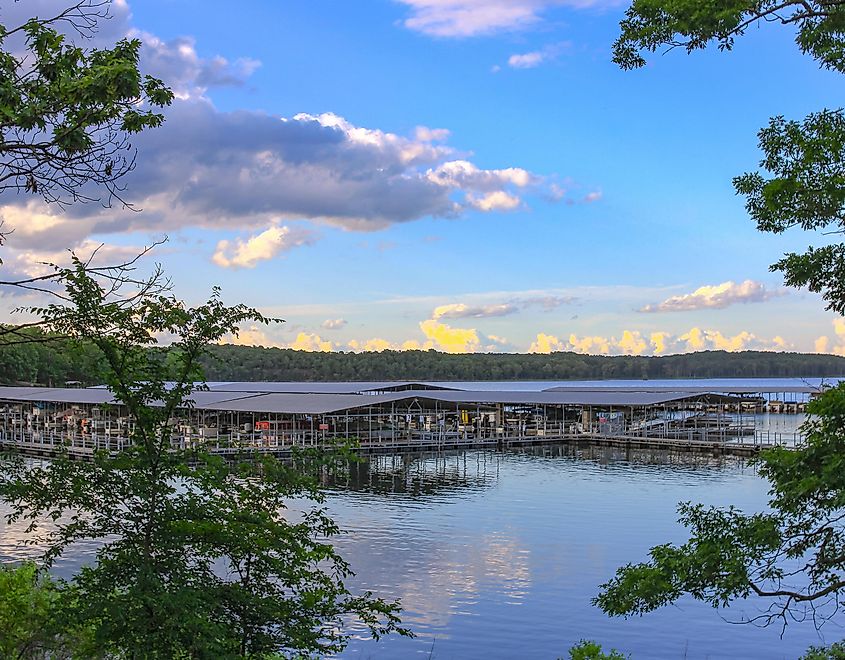 Situated near the Missouri border, Mountain Home, Arkansas, is an ideal destination for those in search of tranquility and escape from the rigors of daily life. This haven for outdoor enthusiasts consistently secures its position among the top 20 cities for sportsmen in Outdoor Life magazine. Ozark National Forest and Buffalo National River nearby await exploration, enriching this town with abundant natural beauty. Explore charming locally owned boutiques like Crazy Grace Boutique and a delightful array of restaurants such as Bobbie Sue's Restaurant and The Back Forty. Cooper Park offers a delightful setting for leisurely afternoons. Alternatively, embrace the great outdoors by venturing onto the hiking and biking trails of David's Trail. Art aficionados can satisfy their creative cravings at Duane Hada's Rivertown Gallery.
Siloam Springs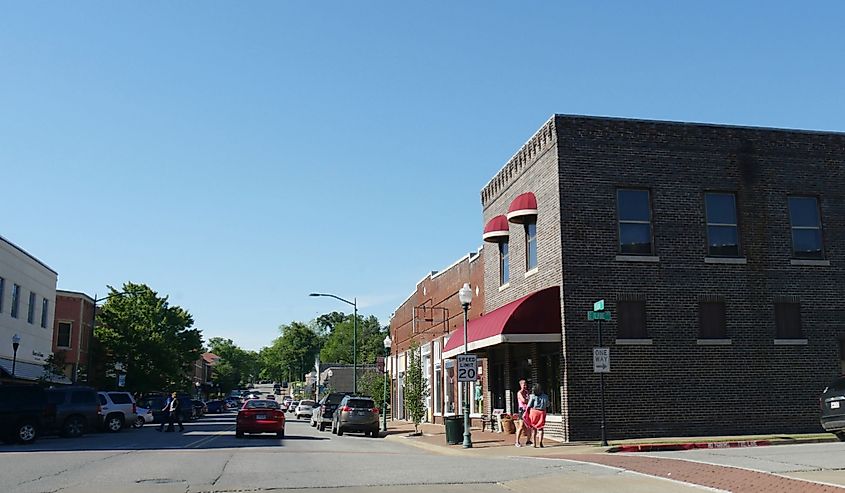 Siloam Springs, Arkansas, is renowned for its natural healing springs, making it a sought-after destination. The town features numerous stunning historic buildings, including the Crown Hotel, the very first hotel in the area. Its lively streets pulse with a cosmopolitan vibe, featuring boutiques like Southern Grace Shoppe and trendy restaurants such as Angelinos Italian Restaurant. Start your day with a visit to the local Siloam Springs Farmers' Market, followed by pure relaxation along the scenic Sager Creek meandering through town or in the lush parklands nearby. For a serene escape, the Dogwood Springs Trail offers picturesque walking trails ideal for relaxation and recreation. Adventurers can kayak or swim at the Siloam Springs Kayak Park, while nature enthusiasts can revel in the wildlife and natural beauty at City Lake Park.
Tontitown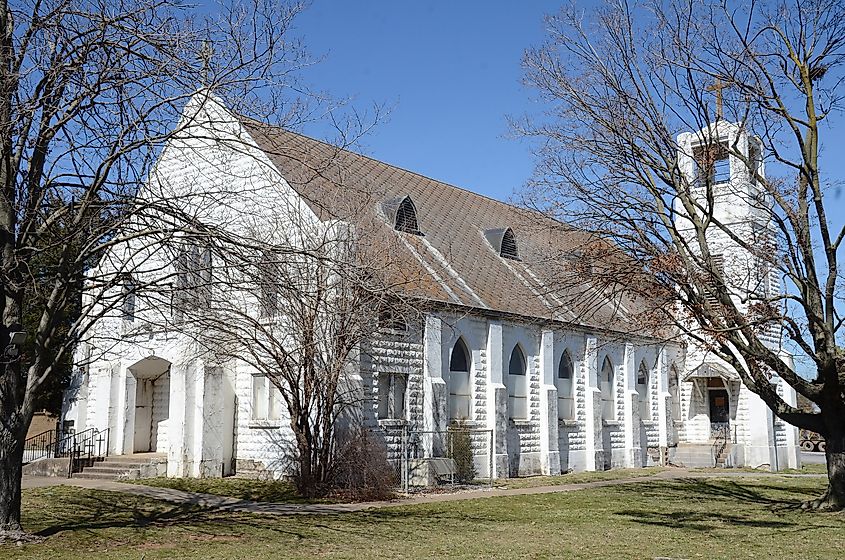 Italian immigrants originally settled Tontitown, Arkansas, a small town with a rich history. This community boasts a renowned agricultural heritage and wine production, with the spectacular Grape Festival in August preserving the Italian spirit. Tontitown offers a diverse range of golf courses, such as Brush Creek Golf Course, catering to sports enthusiasts. After a day on the green, wine connoisseurs can savor tastings at the local Tontitown Winery. Shopaholics will find satisfaction at the Tontitown Flea Market and the Antique Mall. Meanwhile, the Tontitown Historical Museum provides insightful lessons on the town's cultural roots.
These best small towns in Arkansas promise an unforgettable journey through the heart of the Natural State. From the tranquil shores of Lake Village to the folk music echoes of Mountain View, each town offers a blend of charm, culture, and natural beauty. Whether you're exploring historic downtown districts or enjoying outdoor adventures, these small towns welcome you with open arms. So, pack and visit the hidden gems that await in these Arkansas treasures.