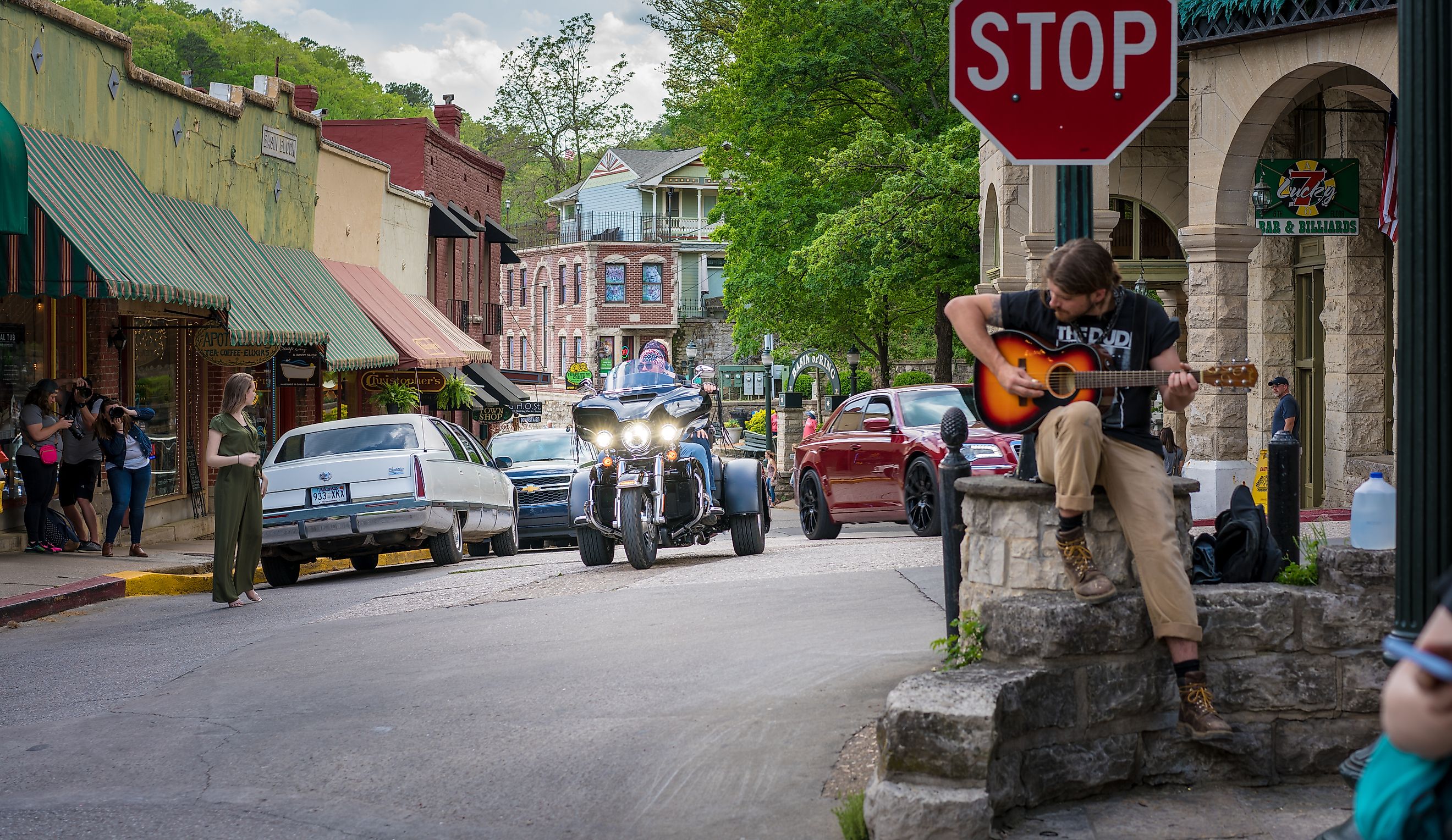 12 Adorable Small Towns In Arkansas
Prepare to set out on a journey through time where minimalism and idyllic appeal coexist. Many small towns tucked away within the boundaries of Arkansas urge visitors to fall into their charming embrace. Here, life moves leisurely, beckoning people to enjoy every second, like a tune performed on a lovely porch swing. These villages weave narratives of the past, culture, and humble beginnings through the colorful facades of the main thoroughfares and the modest stores that border them.  Visitors are drawn to these small villages by more than just nostalgia; it's the picturesque landscapes that envelop these small towns. Nature weaves a mesmerizing tapestry, painting rolling hills, glistening lakes, and meandering rivers as its strokes. Travelers can spend time in the serene serenity of nature, where spectacular landscapes offer solace to tired spirits and adventurous explorers alike. Step off the main road in Arkansas and its adorable small towns to experience the authentic character of a land where time continues to be gracious. 
Van Buren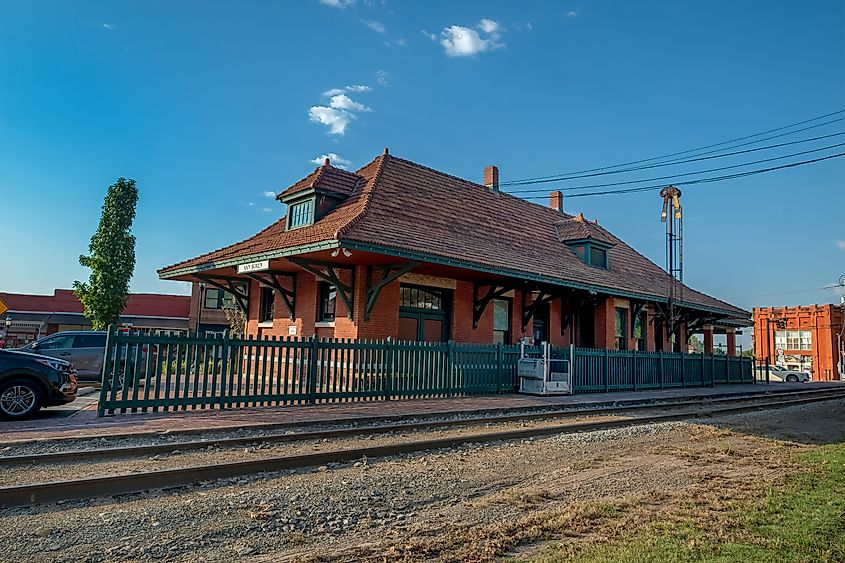 Van Buren is an adorable gem just waiting to be found. The quaint town is the ideal getaway for anyone looking for a nostalgic adventure with its captivating combination of history and modern attractions. As visitors travel down historic Main Street, lined with spectacularly maintained Victorian-era structures that today contain charming stores and welcoming cafés, they can go back in time. Visit local historical landmarks and museums, such as the King Opera House and Drennen-Scott Historic Site, to soak in the rich history of the Old West. The surrounding natural splendor of Lee Creek, promising picturesque hikes, boat trips, and birdwatching, will comfort nature lovers. Travelers are welcome in Van Buren to discover the magic of a bygone period.
Eureka Springs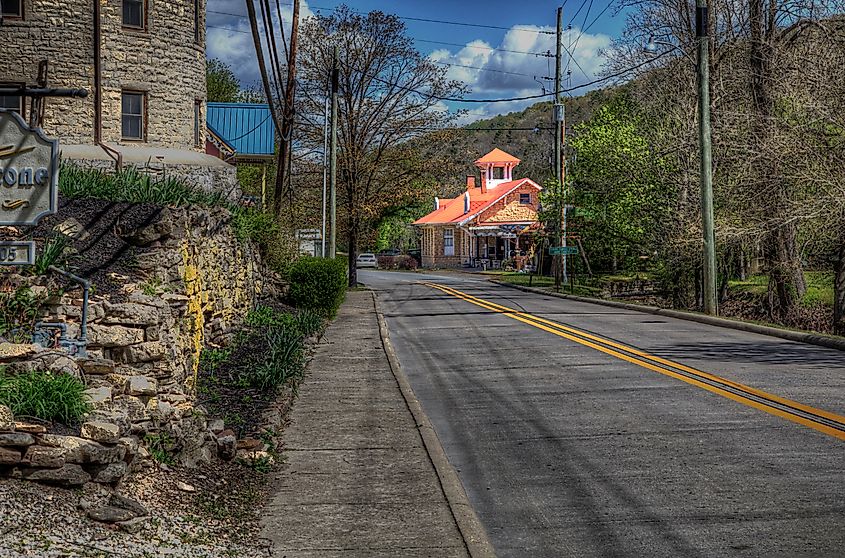 Eureka Springs, hidden away in one of the Ozark Mountains' verdant valleys, emanates a charming attractiveness, drawing in tourists. The quaint town is well-known for its magnificent Victorian architecture, including the Thorncrown Chapel, tucked away in emerald foliage. Spend some time getting lost in the tiny, twisting lanes leading to secret gardens, studios for artists, and distinctive shops. Discover the spectacular caves and peaceful lakes surrounding Eureka Springs. The town is also a booming center of culture, with lively events, live music, and an active artistic community. Travelers can enter a universe where everything slows down, creativity and beauty coexist, and delightful surprises are around every corner at Eureka Springs. 
Batesville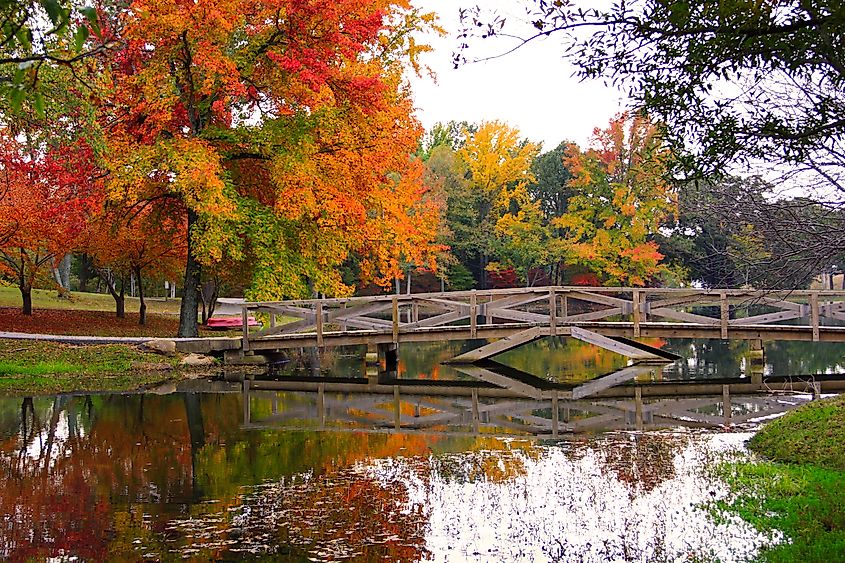 The small-town appeal and gracious friendliness of Batesville, sitting in the Ozark Mountains' base, greets visitors with open arms. From historical sites to outdoor activities, this thriving town has many attractions. Take a leisurely stroll around the town's historic center, where exquisitely preserved architecture recounts the area's history. Visit the Old Independence Regional Museum to learn about the past, or travel the White River to enjoy the scenery. With adjacent parks and trails providing fishing, hiking, and picnics possibilities, Batesville is an introduction to untouched beauty. The town also holds numerous celebrations and events throughout the year, giving visitors a genuine sense of the local culture. Every tourist may find something in Batesville, whether they prefer the quiet of nature or a taste of the city's history and culture.
Heber Springs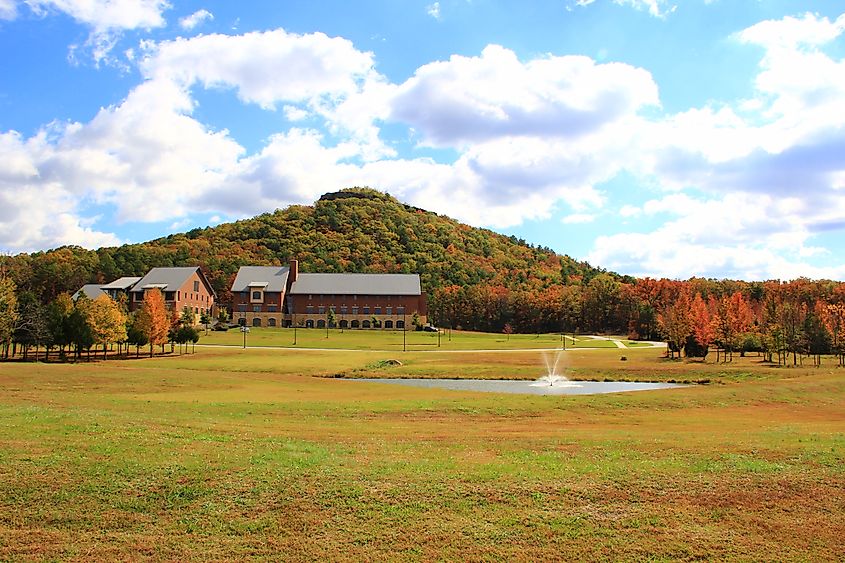 Heber Springs, a refuge for nature lovers and those desiring relaxation in a gorgeous location, is tucked away on the Greers Ferry Lake banks. This quaint hamlet invites guests to soak in the splendor of nature as the ideal getaway from the hustle and bustle of daily life. Discover the expansive Greers Ferry Lake, boasting several options, including swimming, boating, and fishing. Observe Sugarloaf Mountain's neighboring beautiful natural structures with awe. Golf, hiking, and birdwatching are just a few leisure activities in Heber Springs. Heber Springs is a well-liked location for nature enthusiasts and those looking for peace due to the town's friendly and inviting environment and its breathtaking natural surroundings.
Bella Vista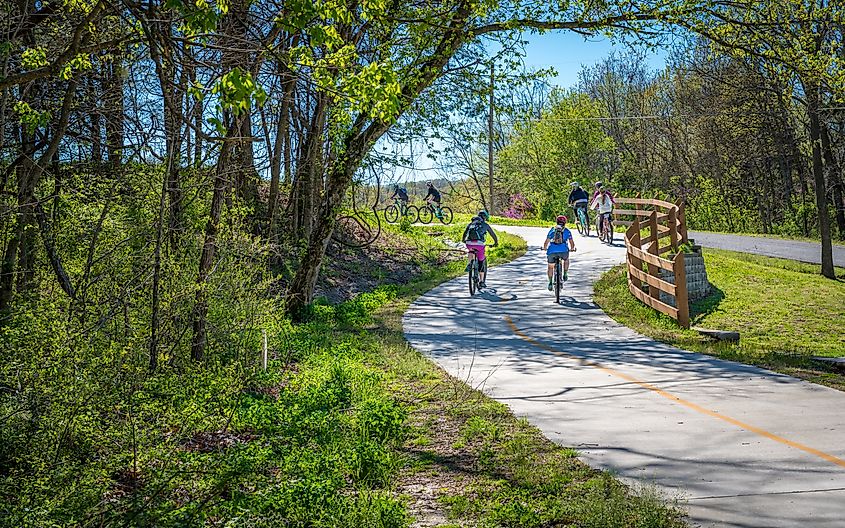 Bella Vista, boasting a dynamic way of life amidst stunning scenery, is a tranquil haven for nature lovers and adventure enthusiasts. Discover the extensive system of routes on the Tanyard Creek Nature Trail, weaving through beautiful forests, and are ideal for hiking, biking, and equestrian riding. A must-see location to observe the gorgeous gothic glass chapel is the Mildred B. Cooper Memorial Chapel. Bella Vista is a location that will gratify the needs of nature lovers and those looking for an active lifestyle thanks to its picturesque surroundings, a wealth of outdoor pursuits, and a close-knit community.
Ozark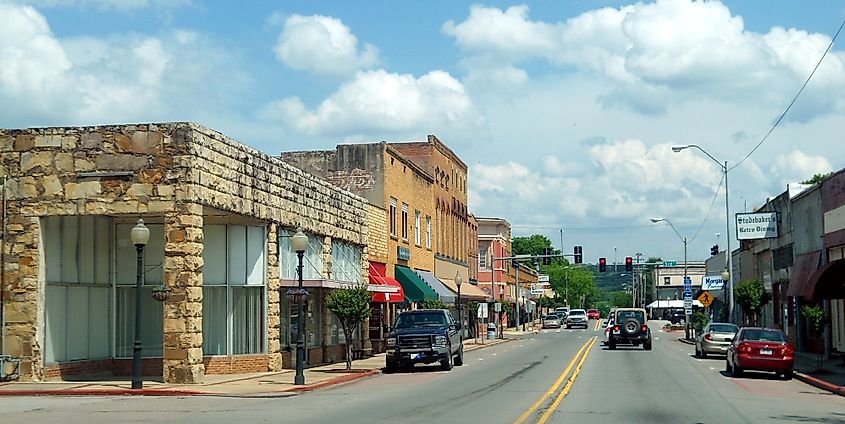 Ozark is a little town with a lot of personality, located in the Arkansas River Valley. This beautiful community, embraced by rolling hills and magnificent scenery, offers the ideal combination of outdoor recreation and small-town elegance. Tour Ozark's historic downtown, home to various specialty stores, regional restaurants, and unique museums, to fully immerse in the location's rich history and culture. As visitors take a relaxing boat trip or toss their fishing line, discover the peace of the Arkansas River. The neighboring countryside offers hiking, camping, and wildlife-watching options for those who enjoy the outdoors. Ozark invites travelers to take it easy, enjoy the scenery, and take refuge in the straightforward joys of small-town living.
Russellville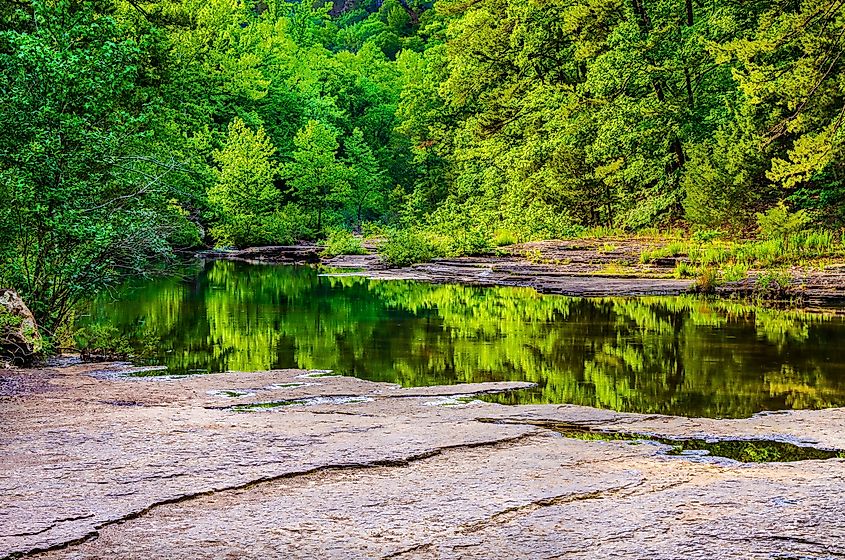 Russellville, tucked alongside the Arkansas River, draws tourists in with its thriving local culture and scenic surroundings. This bustling community offers the ideal fusion of historical significance, natural beauty, and contemporary conveniences. Discover the picturesque downtown district, surrounded by tiny stores, delicious restaurants, and historic structures. Visit the Museum of Prehistory and History to learn more about the area's rich history, or enjoy a leisurely stroll along the picturesque riverbank. Outdoor lovers will find comfort in the local natural treasures, which include fishing and sailing on Lake Dardanelle and hiking paths in the Ozark Mountains. Whether travelers are looking for thrills, cultural experiences, or just an oasis to kick back and unwind, Russellville's friendly hospitality and various sights make it an enticing destination.
El Dorado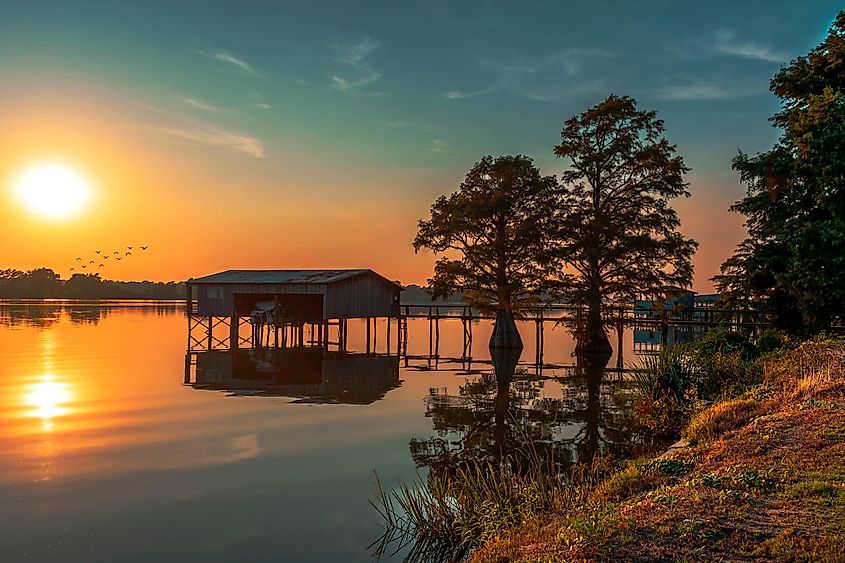 El Dorado, located in southern Arkansas, glistens with a fusion of its people's vivacious personality and history, and culture. This quaint town's wonderfully maintained architecture and vibrant arts scene are testaments to its rich oil legacy. Explore the historic downtown area to find alluring stores, galleries, and inviting cafes. At the Murphy Arts District or the South Arkansas Arts Centre, visitors can fully immerse themselves in the arts. Beautiful natural scenery makes El Dorado a captivating destination, and parks close by provide chances for boating, fishing, and hiking. El Dorado is a place that will attract visitors and make them wish to go back because of its warm southern charm, cultural offers, and scenic surroundings.
Siloam Springs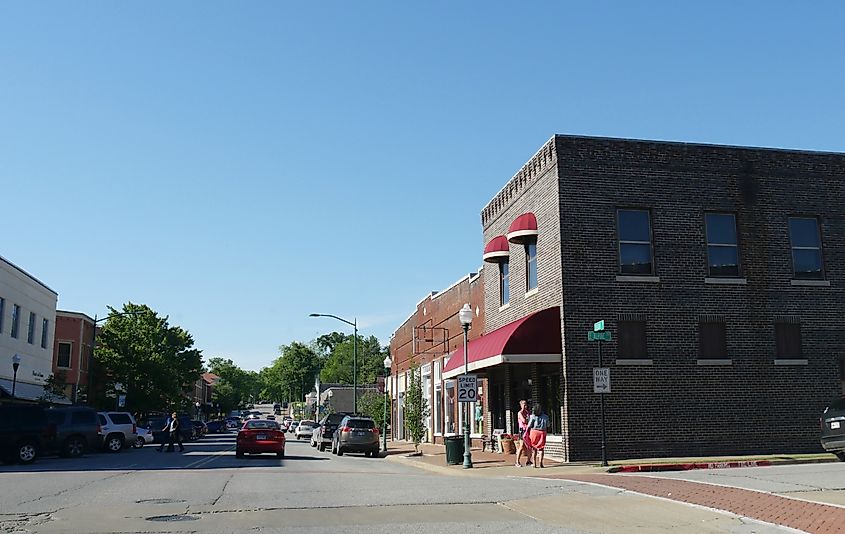 With its stunning natural surroundings and thriving local culture, Siloam Springs emits a pleasant attraction that draws tourists. This small town is a lovely trip for everyone because it offers a well-balanced combination of the outdoors, the past, and culture. Discover the charming streets of the old downtown area, dotted with one-of-a-kind stores, restaurants, and inviting galleries. At the close-by Natural Falls State Park, explore the marvels of nature where cascading waterfalls and beautiful woodlands offer a tranquil setting for hiking and picnics. During the year, Siloam Springs also holds many festivals and events honoring the arts, music, and the local community. Siloam Springs entices travelers to discover its undiscovered gems with its picturesque surroundings, small-town charisma, and friendly environment.
Magnolia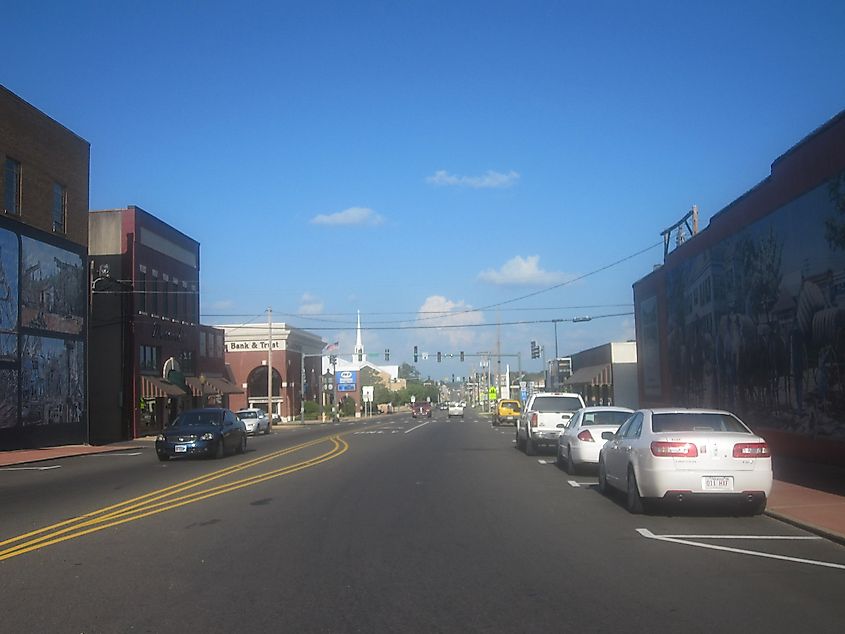 Magnolia, a little town in southwestern Arkansas, has a lot of beauty and a kind, welcoming atmosphere. This region offers the perfect getaway from the rush of modern life by inviting tourists to welcome a simpler way of living. Tour the charming downtown area, home to quaint cafes, one-of-a-kind stores, and locally-owned eateries. Tour the South Arkansas Heritage Museum to learn more about the town's fascinating past, or take a relaxing stroll through the lovely Columbia County Courthouse Square. The neighboring countryside offers chances for outdoor activities, including hiking, fishing, and birdwatching, appealing to nature lovers. Magnolia provides a hospitable atmosphere that will make an impression on visitors.
Mountain View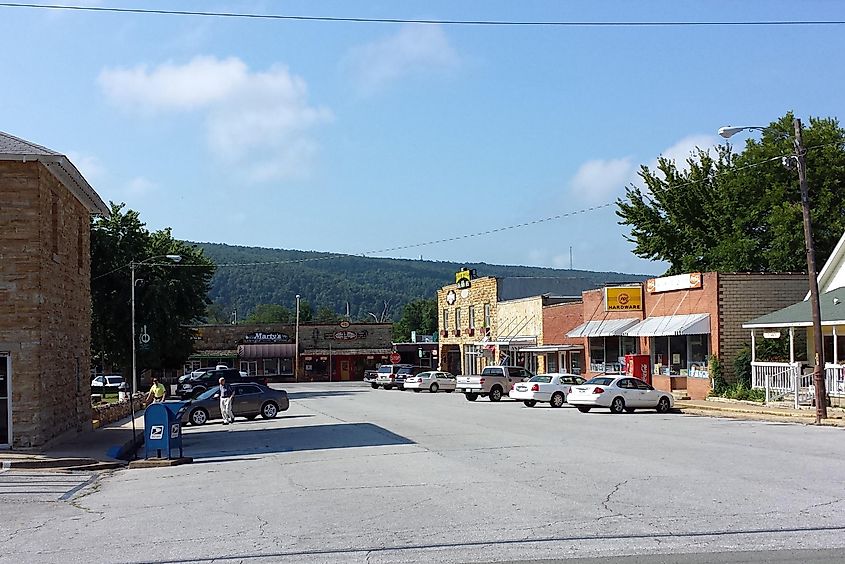 Mountain View, set in the picturesque Ozark Mountains, is a paradise for nature and musical enthusiasts. This lovely town is known for having a thriving folk music culture that draws musicians from all over. Explore the numerous music venues infusing the air with delightful tunes as travelers stroll through the old downtown district, where traditional music floats from storefronts. Absorb in the natural splendor of the surroundings, with camping, hiking, and fishing options in the Ozark National Forest and Blanchard Springs Caverns nearby. Mountain View also provides a glimpse into the local culture at the Ozark Folk Centre State Park, where local craftspeople display their works of art and artisanal techniques. Mountain View is a destination that will leave visitors humming with joy.
Paris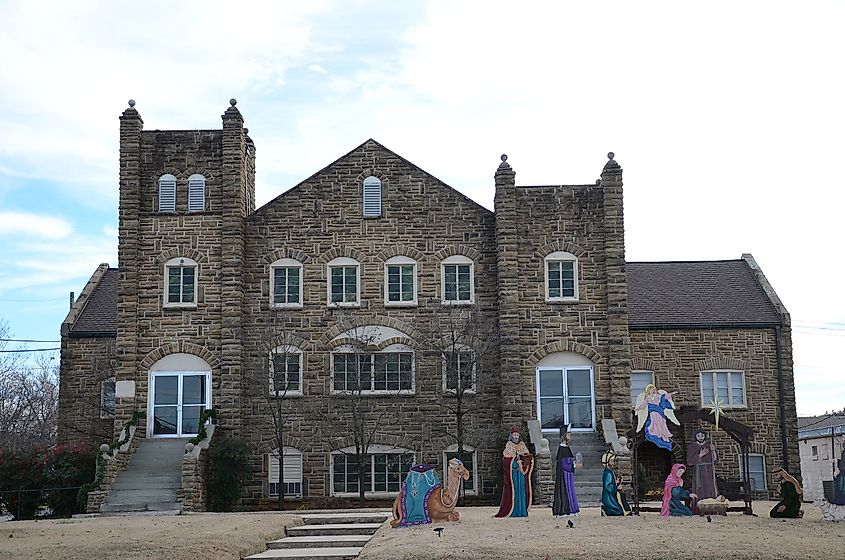 Located in the gorgeous River Valley area, Paris is a quaint community perfectly encapsulating all that is wonderful about the South. This village, referred to as the "Gateway to Mount Magazine," provides the ideal fusion of outdoor excitement and small-town charm. Discover the attractive stores, quaint cafes, and historic structures that line the streets of the downtown district. Travelers can experience Mount Magazine State Park's serene beauty, where hiking routes lead to breathtaking vistas and waterfalls. The adjacent lakes and rivers offer camping, boating, and fishing opportunities, making Paris a refuge for outdoor enthusiasts. Visitors looking for a quiet break are welcome in the village thanks to its friendly residents and genuine hospitality. 
With its beautifull scenery and kind people, Arkansas is proud of itself as a vacation spot unlike any other. Each town has its own narrative to tell and treasures to be discovered, from the charming streets of Eureka Springs to the serene Greers Ferry Lake shores in Heber Springs. Every part of Arkansas has a certain allure, whether it be the thriving arts scene, the spectacular natural beauty, or the kind hospitality of the people there. So without any further ado, visitors should start planning a trip to these adorable towns of Arkansas.