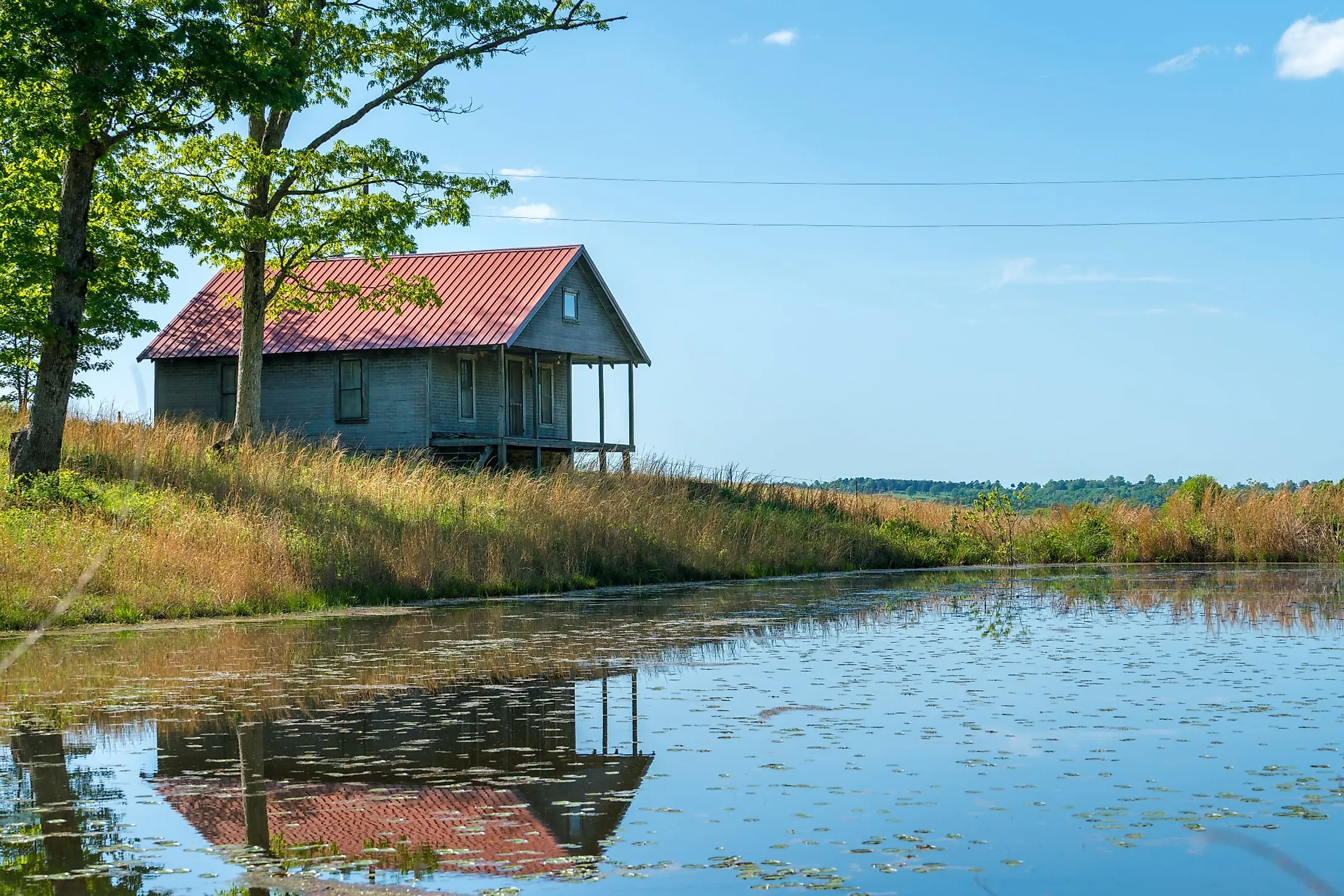 Mountain Home is a tiny city situated in the Baxter County of the US State of Arkansas. A backdrop of the southern edge of the Ozark Mountains against the pristine waterways is what gives Mountain Home its name. Sometimes referred to as a retirement town due to its outdoors and leisurely nature, Mountain Home contains one of the largest trout fisheries and is widely known to anglers and boaters for the expansive lakes, dams, and wildlife. Thus, birthing the town slogan, "all things water."
Geography And Climate Of Mountain Home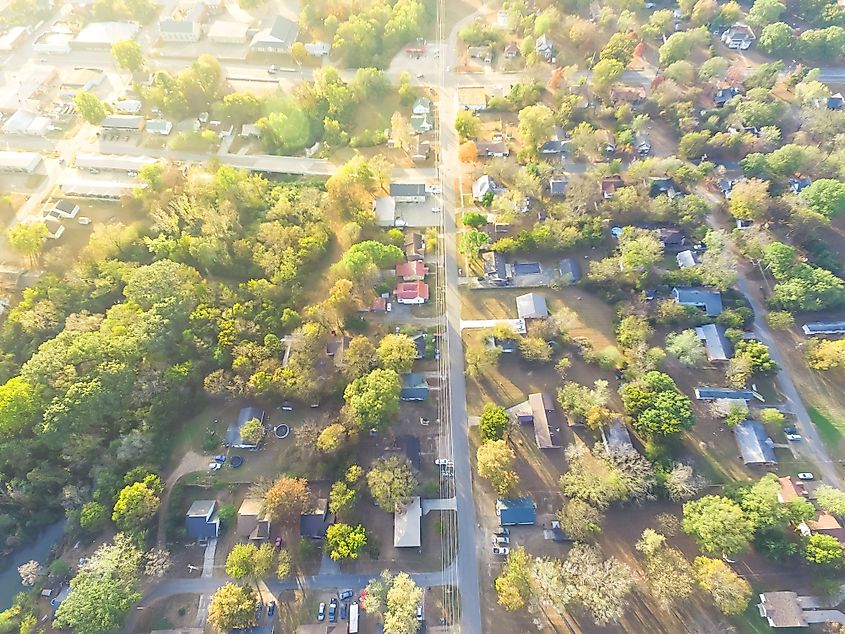 Mountain Home is a small city situated in Baxter County in the northern part of Arkansas, bordering the state of Missouri. Mountain Home is found within the southern chain of the Ozark Mountains and is within a 20 minutes drive of the Buffalo National River, White River, and North Fork River. Mountain Home rests on the Salem Plateau - the most extensive plateau in Arkansas, named after Salem, Missouri. This geological area includes limestone and shale mountains on dissected till plains.
With a humid subtropical climate, Mountain Home experiences four seasons within a year, with distinct long, muggy summers and short cool winters with light snow. Mountain Home collects 1036 mm of precipitation from snow, hail, and rain in a year. May receives the most rainfall with 121 mm, whereas August is the month with the least precipitation, thus receiving 66 mm. July is the warmest month with a median temperature of 27.2 °C, unlike January with a median temperature of 3.7 °C. 
History Of Mountain Home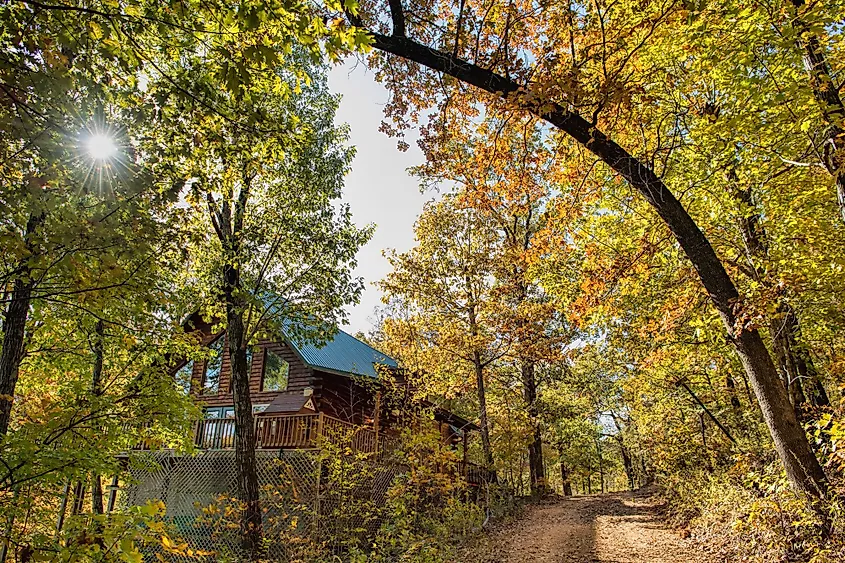 Incorporated in 1873 and designated as the county seat, this small town held criminal court in a general store. Prisoners were held in homes by respected residents until an actual courthouse could be built. An old wooden frame boarding house was purchased days before the completion of the safe that would protect documents, including indictments. A mysterious fire broke out, and the future courthouse burned to the ground. It was suspected that an arsonist had committed this crime due to the timing. The courthouse was later replaced with a 2-story stone building. In 1912, the nearby town of Cotter was undergoing a boom with the Missouri–Pacific Railroad, whereas growth in Mountain Home had stagnated. Thus, there were talks about removing the county seat from Mountain Home to Cotter. To combat this, a third story was added to the courthouse, which prevented the removal of a county seat. The addition, the courthouse, was completed in 1943 with the building still in use today. From 1940 to 1950, an influx of construction workers inhabited Mountain Home, as it served as a midway point between the Bull Shoals Lake and Norfolk Lake dam. The library and public schools of the vacant Mountain Home Baptist College served as dormitories to support the overflow of dam builders.
The Population And Economy Of Mountain Home
Mountain Home has a population of 12,872 inhabitants. Encompassing an area of 30.4 sq. km, Mountain Home has a population density of 413.81 persons per sq. km. The median household income is $58,396, with a gross monthly rent of $686. The average age of a resident is 46.9 years old. On the cost of living index, both Mountain Home and the State of Arkansas rate the same at 85.  Moreover, 10.23% of residents live below the poverty line in Mountain Home.
Mountain Home has an unemployment rate of 4.0%, whereas the US unemployment rate is 6.0%. The economy of Mountain Home employs a total of 5,270 residents. The largest industries are healthcare and social assistance with 1,214 employees, manufacturing at 1,050 employees, and retail trade contributing 689 employees. With a large water leisure market and an abundance of water, Bass Cat, Ranger Boats, and Waspi Fly have businesses in Mountain Home, Arkansas. When it comes to the top-grossing economies, the information sector attributes $107841 in revenue, transportation and warehousing with $48,558 in revenue, and finance and insurance with $46,333 in revenue.
Attractions In Mountain Home
Norfolk National Fish Hatchery
Operated by the US Fish and Wildlife Service, the Norfolk National Fish Hatchery has been in operation since 1887. Annually, they produce 500,000 lbs of rainbow trout, cutthroat trout, and brown trout released into the local dams. Moreover, their conservation efforts don't stop at fish, with an active campaign to restore freshwater mussels, which have been depleted by 70%. Visitors can come and see 96 raceways in which fish live temporarily as they grow and move from pond to pond. One feature of the hatchery is the Dry Run Trail, which is handicap accessible and has a boardwalk around the parameter of the hatchery.
David's Trail
Located 14 kilometers on the outskirts of Mountain Home is David's Trail. An easy trail through Panther Bay Park, it features Norfolk Lake in 3 places which houses bald eagles, though the middle section of the Trail is Panther Bay Park, with a shorter route to the trailhead through a marina. David's Trail has washrooms and a pavilion at the start. The Trail takes approximately 1 hour 30 minutes to complete and is pet friendly.
Rapp's Barren Brewery
Henry Barren made his home in the Ozark Mountains, creating the Rapp's Barren. Through time the phrase "My Sweet Mountain Home" became a common part of local vocabulary because of the cool mountain winds meeting the hot, humid air. It was this phrase that led homage to the name Mountain Home. Henceforth, 2017 saw the official opening of Rapp's Barren Brewery. Two years later, Rapp's Barren would pay tribute to its roots and purchase the Baker Building, the first building of downtown Mountain Home dating back to the 1900s. Today, Rapp's Barren Brewery is a part of the newly designated entertainment district and offers live events in addition to craft beer and cocktail menus.