Top Source Countries For Tourists To Greece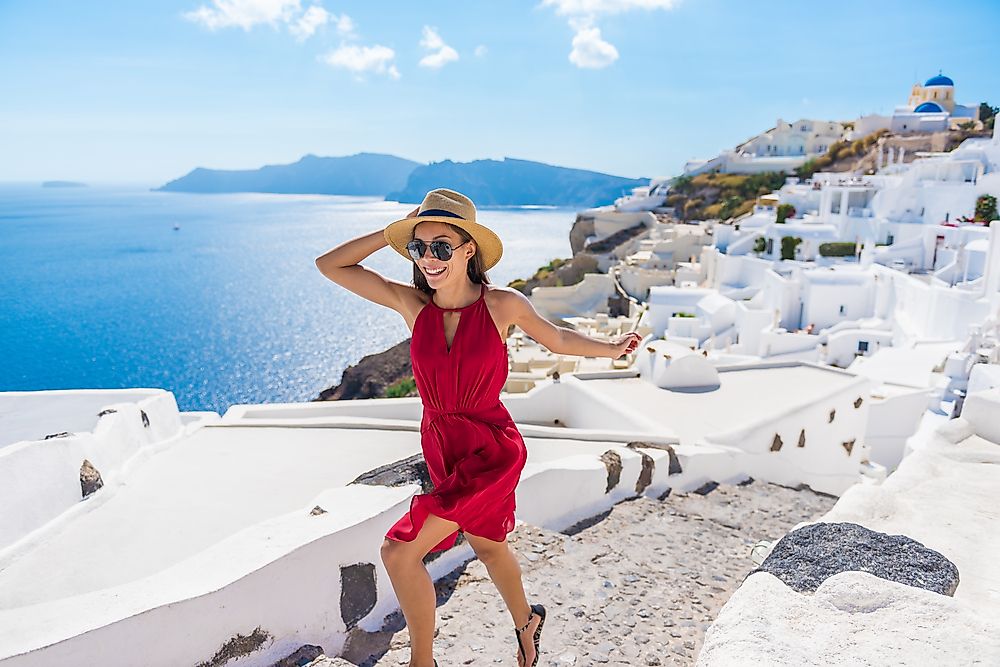 Tourism has longtime played a vital role in the economy of the nation of Greece. The tourism industry is one of the most significant sectors in the country. Due to the country's rich history and culture, Greece continues to be one of Europe's major tourist destinations. The country's rich history is reflected by its 18 UNESCO World Heritage Sites. Greece also features numerous beaches and islands together with its extensive coastline. 
Overview of Tourism in Greece
In 2015, Greece attracted approximately 26.5 million tourists. It was projected to attract about 30 million tourists in the following year. The growing trend makes Greece one of the most visited countries not only in Europe but also in the world. The country's tourism industry contributes to about 18% of its Gross Domestic Product.
Greek cities that serve as major tourist destinations include Athens, Chalcidice, Rhodes, Santorini, Crete, Mykonos, and Corfu. Previously, Greece promoted religious tourism together with pilgrimages especially to the existing areas with strong historical religious presence. Such regions include Mount Athos and Meteora among others.
The Top Three Source Countries for Tourists to Greece
In 2015, approximately 26 million individuals visited Greece. According to data from the Hellenic Statistical Authority, Macedonia had the highest number of tourists visiting Greece in 2015 with 3,023,059 visitors. Northern Greece shares a 142 miles (228 km) long boundary with Macedonia to the north. Tourists can travel by plane, train, bus, or car through several crossings along the border. 
Germany took second place as the top source country for tourists to Greece with 2,810,350 visitors, followed by the United Kingdom with 2,397,169 visitors. Other top source countries for tourists to Greece include Bulgaria, France, Italy, Turkey, Poland, the United States, and Serbia. The tourism industry in Greece played a significant role in the creation of employment opportunities whether directly or indirectly.
The History of Tourism in Greece
The history of tourism in Greece dates back to ancient times. Large numbers of Roman tourists visited popular centers of science and Greek philosophy such as Thebes, Corinth, and Athens.
However, modern tourism in the country began flourishing between the 1960s and the 1970s popularly known as mass tourism. At the time hotels and the other similar facilities were constructed on large scale thus contributing to the increment of international tourists.
The country's tourism industry was further enhanced by international events such as the 2006 Eurovision Song Contest and the 2004 summer Olympic Games which both took place in Athens. In 2014, the city of Thessaloniki served as the European Youth Capital.
Top Source Countries For Tourists To Greece
| Rank | Country | Number Of Visitors (2015) |
| --- | --- | --- |
| 1 | Republic of Macedonia | 3,023,059 |
| 2 | Germany | 2,810,350 |
| 3 | United Kingdom | 2,397,169 |
| 4 | Bulgaria | 1,900,642 |
| 5 | France | 1,522,100 |
| 6 | Italy | 1,355,327 |
| 7 | Turkey | 1,153,046 |
| 8 | Poland | 754,402 |
| 9 | United States | 750,250 |
| 10 | Serbia | 727,831 |