Countries With The Most Nurses And Midwives Per Capita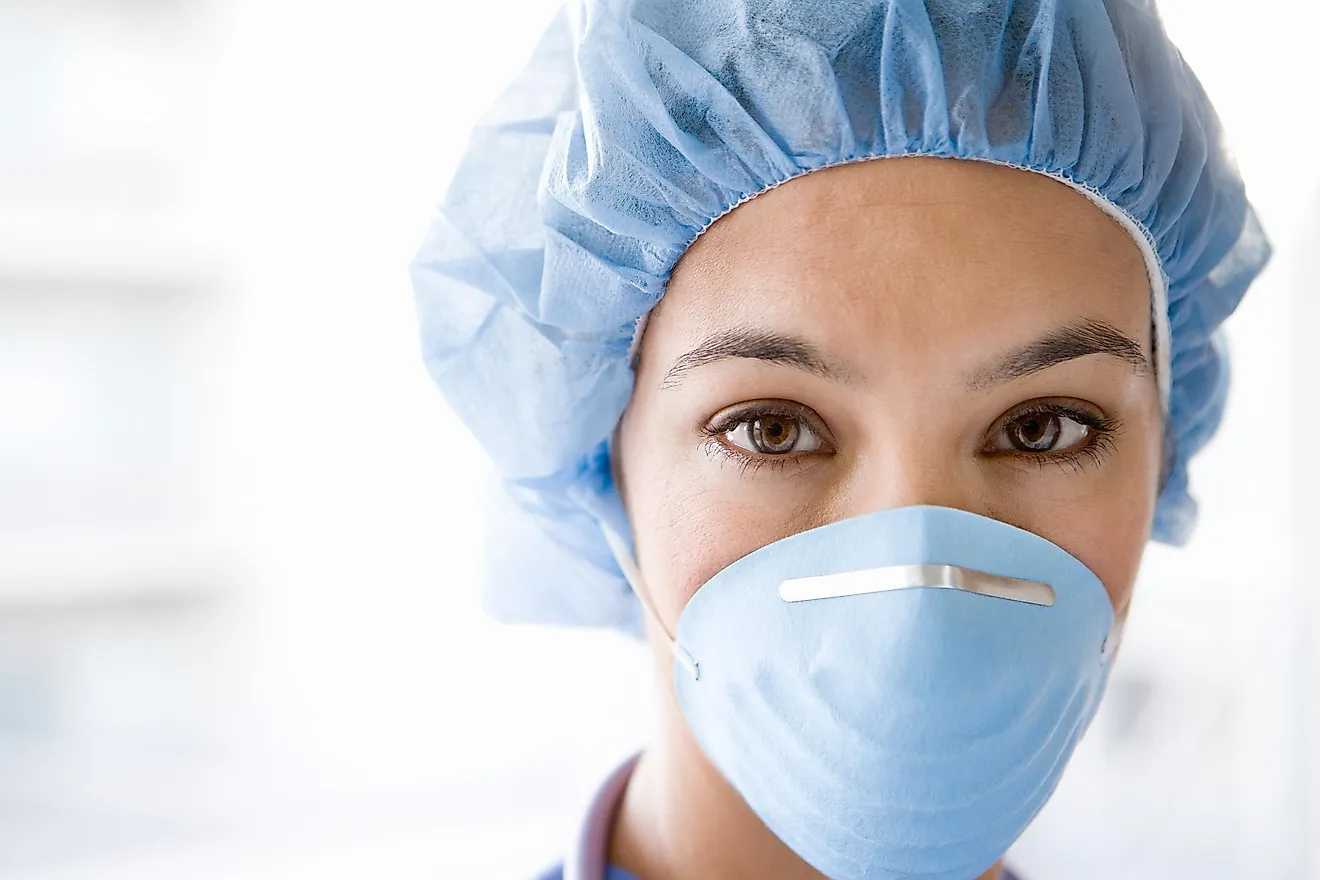 The American Nurses Association stated that the number or registered nurse jobs available will be increasing through 2022
They project that to prevent nurse shortages, 11 million more will be needed
Nurses can work in medical facilities such as clinics, hospitals, surgery centers, residences, hospitals, and nursing homes.
Canada is farther down, coming in at #14.
The United States was even lower, ranking at #19
Now more than ever, nurses and midwives make up an essential and valued segment of the health profession. The World Health Statistics Report revealed that there are about 29 million of them on the planet, with nursing comprising the largest section of the world's health profession.
The American Nurses Association stated that the number or registered nurse jobs available will be increasing through 2022, and the U.S. Bureau of Labor Statistics' data concurs. They project that to prevent nurse shortages, 11 million more will be needed. It is without question that nurses and midwives will be in high demand in the coming years.
Nurses vs. Midwives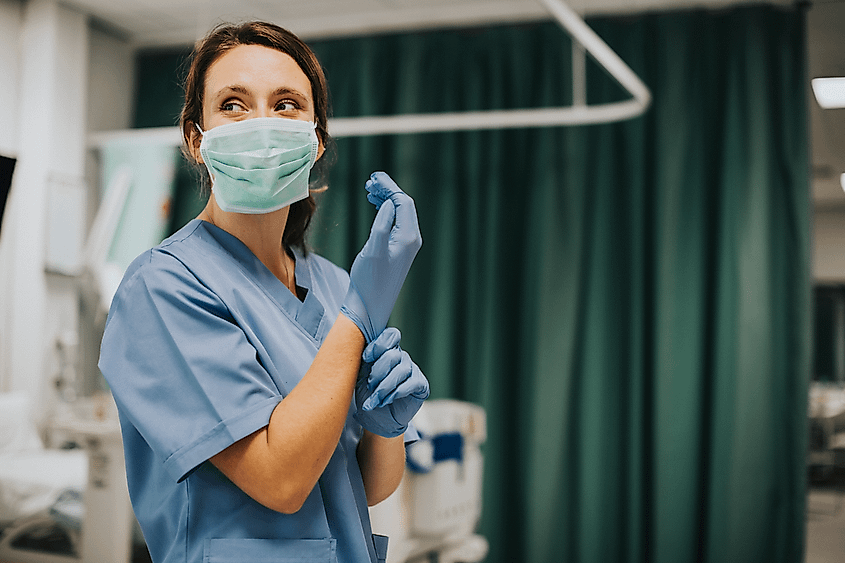 Nurses can work in medical facilities such as clinics, hospitals, surgery centers, residences, hospitals, and nursing homes. They are educated at universities and can become licensed practical nurses (LPN) or registered nurses (RN). Both must complete their educational programs and become licensed.
Midwives specialize in caring for mothers and babies during pregnancy, birth, and postnatal periods. Some are based at hospitals and clinics, while others have private practices. To become a midwife, an individual must complete a graduate degree in a certified program and then complete the American Midwifery Certification Board exam to become Certified Nurse-Midwives.
Crunching the Numbers
The following chart, at the end of the article, from the World Bank shows the number of nurses and midwives per capita (1000 people) in 50 countries. Interestingly, the top four are Scandinavian countries: Norway, Denmark, Switzerland, and Iceland. Their numbers range from around 16.3 to almost 18 nurses and midwives for every 1,000 people. After this, the next seven highest are all in Europe.
Canada is farther down, coming in at #14. The data showed that there is about 9.8 nurses and midwives for every thousand persons. The United States was even lower, ranking at #19, with an 8.5.
Canada and U.S. Nursing Shortages
The Canadian Nurses Association reported that there were 431,769 licensed nurses there in 2018 when the population was estimated to be 37,058,856. There are approximately 3.9 million nurses and midwives in the United States, with the population estimated at about 330,783,000.  There are many factors that contribute to nursing shortages around the world. An Indeed.com article cited a report by Employment and Social Development Canada, which projected that R.N. employment needs would grow more than any other occupation from 2017 to 2026, without enough new nurses entering the field. Possible reasons for this included more interest in different careers and the fact that nursing wages have not gone up despite the shortage.
In the United States, some regions have surpluses while others are struggling to fill jobs. Reasons include female nurses leaving the profession after they have children; others experience burnout and quit for good. As the baby boom generation has aged, The U.S. has more residents over 65 than ever before. This means that 1) more nurses and nurse educators will be retiring, and 2) there will be more people needing healthcare. In 2011, there were 41 million Americans in this age group; in 2019, there were 71 million.
The Impact on Patients
Nursing and midwife shortages affect hospitals, care facilities, clinics, and patients. Sick people may be turned away from certain facilities if there is not adequate staff to treat them properly.; when nurses are overworked, they may not be able to give patients proper care and can also make errors. This can turn into tragic complications for patients and their families, not to mention severe repercussions for their workplaces. Working nurses who are trapped in this situation can be mentally and physically exhausted, with high job dissatisfaction.
Coming up with Solutions
Shortages of nurses and midwives is an ongoing problem throughout the world, and the U.S. National Library of Medicine National Institutes of Health (NCBI)termed it as a "global health workforce challenge."
Based on these estimates, NCBI reported that there were 57 countries with critical shortages equivalent to a global deficit of 2·4 million doctors, nurses, and midwives. Although they wrote that there was no "magic bullet," some policies and suggestions were spelled out. It was recommended that nurses should be provided with more opportunities to participate in decision making and to develop professionally. A focus on improving recruitment methods and retention were also mentioned. Other strategies included decentralized management, easier access to continuing education, safer working environments, and of course, better pay.
NCBI also looked at how health systems function and described how nurses could use their skills more effectively. This would involve workforce planning that reaches across disciplines and occupations, with the goal of aligning short- and long- term nurse staffing with varying workloads. This could help nurses achieve – and maintain- better work/life balances.
Countries With The Most Nurses And Midwives Per Capita
| Rank | Country Name | Nurses and midwives (per 1,000 people) |
| --- | --- | --- |
| 1 | Norway | 17.86 |
| 2 | Denmark | 17.21 |
| 3 | Switzerland | 16.81 |
| 4 | Iceland | 16.31 |
| 5 | Ireland | 13.87 |
| 6 | Germany | 12.92 |
| 7 | Australia | 12.47 |
| 8 | Luxembourg | 12.33 |
| 9 | Sweden | 11.85 |
| 10 | France | 10.94 |
| 11 | Belgium | 10.82 |
| 12 | New Zealand | 10.80 |
| 13 | Netherlands | 10.47 |
| 14 | Canada | 9.84 |
| 15 | Malta | 8.95 |
| 16 | United Kingdom | 8.83 |
| 17 | Slovenia | 8.81 |
| 18 | Russian Federation | 8.66 |
| 19 | United States | 8.55 |
| 20 | Czech Republic | 8.37 |
| 21 | Austria | 8.18 |
| 22 | Lithuania | 7.90 |
| 23 | Maldives | 7.15 |
| 24 | Kuwait | 6.97 |
| 25 | Hungary | 6.68 |
| 26 | Brunei Darussalam | 6.60 |
| 27 | Estonia | 6.35 |
| 28 | Nauru | 6.19 |
| 29 | Korea, Rep. | 6.01 |
| 30 | Slovak Republic | 6.01 |
| 31 | Italy | 5.82 |
| 32 | Poland | 5.75 |
| 33 | Montenegro | 5.72 |
| 34 | Spain | 5.29 |
| 35 | Israel | 5.07 |
| 36 | United Arab Emirates | 5.04 |
| 37 | South Africa | 5.04 |
| 38 | Latvia | 4.85 |
| 39 | Serbia | 4.72 |
| 40 | Oman | 4.60 |
| 41 | Moldova | 4.51 |
| 42 | Georgia | 4.09 |
| 43 | Malaysia | 4.07 |
| 44 | Andorra | 4.01 |
| 45 | St. Kitts and Nevis | 3.98 |
| 46 | North Macedonia | 3.79 |
| 47 | Trinidad and Tobago | 3.51 |
| 48 | Mauritius | 3.38 |
| 49 | Greece | 3.33 |
| 50 | Fiji | 2.94 |