Countries With The Most Hospital Beds Per Capita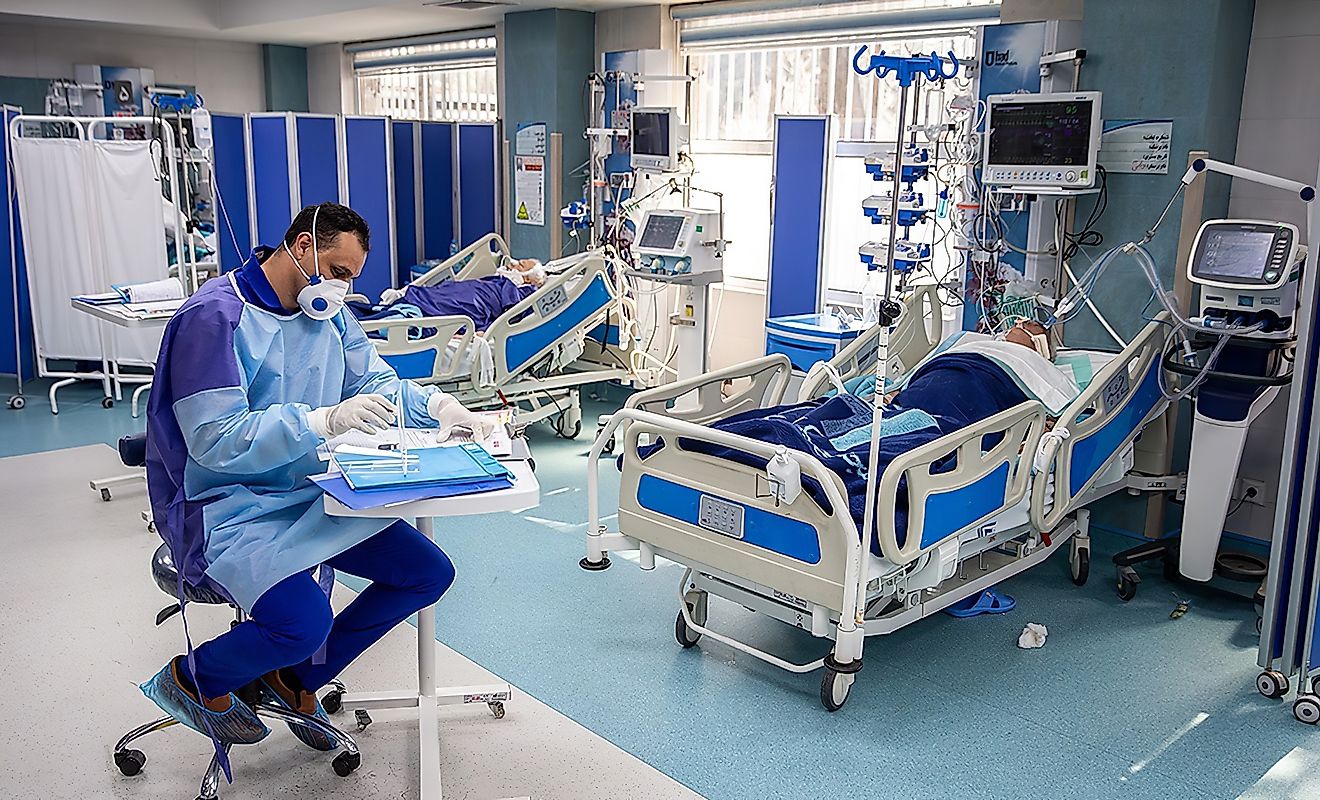 Monaco is the densest country in the world with a land area of just 0.78 square miles, and a population of 38,300.
Coronavirus can live on cardboard surfaces for 24 hours and plastic or steel for 72 hours.
Soap can kill coronavirus because soap can dissolve the fat layers of the virus causing it to fall apart.
Is your country ready for the coronavirus pandemic? We hear news about different countries' overwhelmed health systems with many hospital staff working longer hours now to cater to the growing number of those infected by the virus. We also hear of news about the shortage of medical supplies like masks, gowns, and gloves as well as the lack of enough ventilators. Many private companies have stepped in to offer help with famous designers even converting their factories to produce masks and gowns for front liners. Distilleries in Canada have switched to producing hand sanitizers, a British company known for producing vacuum cleaners have now started producing ventilators.
Hospital Beds As A Measure Of Inpatient Service Availability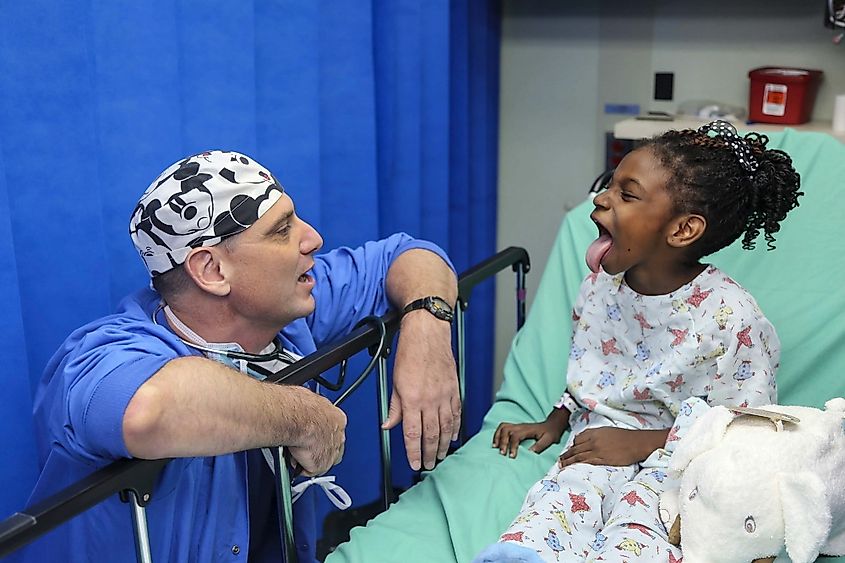 Aside from supplies and equipment, we also read about the shortage of hospital beds in intensive care facilities across the globe. According to the Central Intelligence Unit's World Fact Book, the number of hospital beds serves as a general measure of inpatient service availability. It indicates the available health care resources for their people and the country's ability to care for those afflicted with diseases that need hospitalization.
Although, the level of inpatient services required for individual countries depends on demographic issues and the burden of disease says the Center. "Two beds per 1,000 in one country may be sufficient, 2 beds per 1,000 in another may be woefully inadequate," the center adds. Right now, however, no ratio seems adequate as the rapid spread of coronavirus is placing immense burden on health care systems across many countries worldwide.
Coronavirus Cases Are Still Rising Quickly
As of the time of writing, data from John Hopkins University's Coronavirus Center shows that there are 531,860 confirmed coronavirus cases in the world. The US tops the list with 85,653 cases followed by China with 81,782. Italy is the third country with the most number of cases with the current tally at 80,589 followed by Spain with 57, 786 then Germany with 43,938.
In terms of hospital beds how ready are these countries that are hardest hit by the virus based on the latest data by the World Bank? According to the latest data from the World Bank, the US has 2.9 hospital beds per 1,000 people (ranking it 61 on the list of countries by hospital beds per capita), China has 4.2 beds per 1,000 people, and Italy has 3.4.  Spain has 3 beds per 1,000 people and Germany has a lot higher at 8.3 beds per 1,000 people.
Monaco, The Country With The Highest Number Of Hospital Beds Per Capita With Japan, A Close Second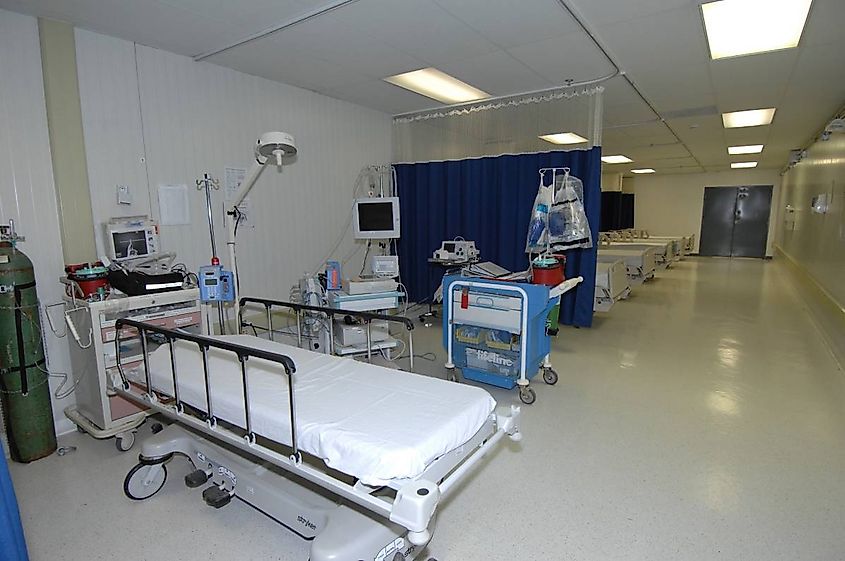 The country with the highest provisions of hospital beds is Monaco, a country and microstate in Western Europe with 13.8 units per thousand people.
It is followed closely by Japan with 13.4, and North Korea with 13.2. Belarus comes in at fourth place with 11.3 units per 1,000 people followed by South Korea with 10.3. Ukraine has 8.9 followed closely by Russia with 8.4 beds per 1,000 people.
Other countries like Canada had 4,046 coronavirus cases as of the time of writing based on data from John Hopkin's Coronavirus Center. And it has 2.7 beds per 1,000 people based on the latest data available from the World Bank ranking it 67 on the list of countries by hospital beds per capita.
Countries With The Most Hospital Beds Per Capita
| Rank | Country Name | Hospital beds (per 1,000 people) |
| --- | --- | --- |
| 1 | Monaco | 13.8 |
| 2 | Japan | 13.4 |
| 3 | Korea, Dem. People's Rep. | 13.2 |
| 4 | Belarus | 11.3 |
| 5 | Korea, Rep. | 10.3 |
| 6 | Ukraine | 8.9 |
| 7 | Russian Federation | 8.4 |
| 8 | Germany | 8.2 |
| 9 | Austria | 7.7 |
| 10 | Turkmenistan | 7.4 |
| 11 | Lithuania | 7.4 |
| 12 | Hungary | 7 |
| 13 | Kazakhstan | 7 |
| 14 | Mongolia | 7 |
| 15 | Czech Republic | 6.7 |
| 16 | Bulgaria | 6.6 |
| 17 | France | 6.5 |
| 18 | Poland | 6.5 |
| 19 | Belgium | 6.3 |
| 20 | Romania | 6.2 |
| 21 | Barbados | 6.2 |
| 22 | Moldova | 6.2 |
| 23 | Croatia | 5.9 |
| 24 | Slovak Republic | 5.9 |
| 25 | Latvia | 5.9 |
| 26 | Serbia | 5.7 |
| 27 | Estonia | 5.5 |
| 28 | Cuba | 5.3 |
| 29 | Finland | 5.3 |
| 30 | Luxembourg | 5.2 |
| 31 | St. Vincent and the Grenadines | 5.2 |
| 32 | Tajikistan | 4.8 |
| 33 | Switzerland | 4.8 |
| 34 | Argentina | 4.7 |
| 35 | Malta | 4.7 |
| 36 | Azerbaijan | 4.6 |
| 37 | Kyrgyz Republic | 4.6 |
| 38 | Slovenia | 4.5 |
| 39 | North Macedonia | 4.4 |
| 40 | Greece | 4.4 |
| 41 | Uzbekistan | 4.2 |
| 42 | China | 4.2 |
| 43 | Armenia | 4 |
| 44 | Norway | 4 |
| 45 | Montenegro | 4 |
| 46 | Dominica | 3.8 |
| 47 | San Marino | 3.8 |
| 48 | Libya | 3.7 |
| 49 | Sri Lanka | 3.6 |
| 50 | Grenada | 3.5 |