Doctors make a difference. Studies have found the more primary care doctors you have in your area, the longer people will live. The trouble is, we have a shortage of healthcare workers in the world. According to the World Health Organization, some countries have less than one physician for every 1000 people living within their borders. It is estimated that there is a global shortage of about 4.3 million healthcare professionals around the world today, and that number is increasing. 
As with many problems in the world, while everyone suffers when there are not enough healthcare workers, people living in rural areas and in developing countries are being affected the most by the lack of qualified physicians. Fewer doctors results in longer wait times to access healthcare, lower quality care, doctors who are rushed and who thus do not necessarily take the time to know exactly what is wrong with patients, overworked professionals, higher prices for regular consultations, and increased levels of stress for all involved. 
If you are looking for better access to healthcare, where should you live? Here is a look at the countries in the world with the most physicians per capita according to the World Bank. 
Nordic Countries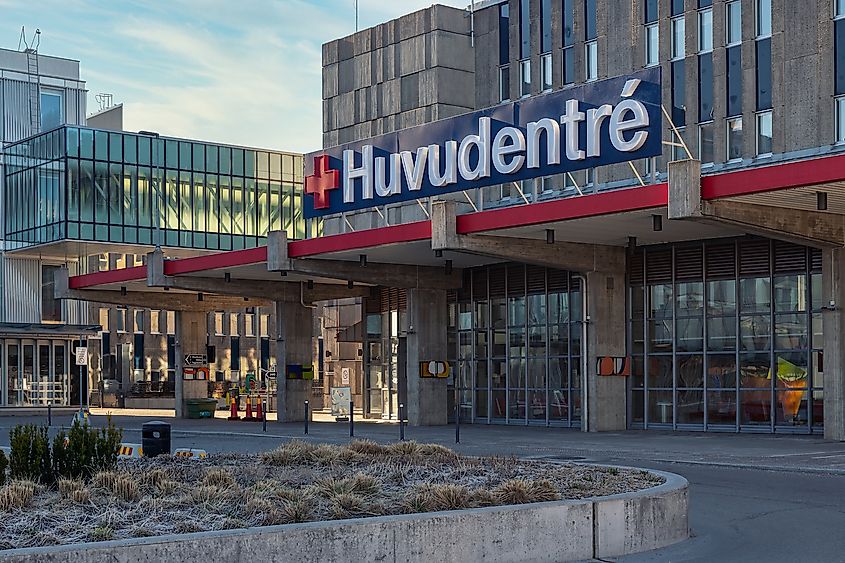 Countries in Northern Europe are known for being supportive of their populations by providing subsidized child care, affordable higher education, and other communal benefits. In light of this, it may not be so surprising to learn that many nordic countries fall within the top twenty countries with the most physicians per capita. Sweden is impressively first on the list, and Norway and Denmark fourth and fifth, respectively. Iceland is a bit further down at 14th, followed directly by Finland.  
Reports indicate that each of the Nordic countries operates differently when it comes to healthcare. For example, Danish GPs are said to perform less minor surgical procedures than GPs elsewhere, but strangely enough, one study indicated they insert IUDs more frequently than do GPs in Iceland. 
All Nordic countries do operate within similar political structures, however. Their healthcare systems are based on the Nordic welfare model, which has a goal of providing all residents with equal access to healthcare services. These countries also have good access to higher education. In Sweden, for example, university is free for Swedes. Students still take on debt as many move out and live on their own, and as such must pay for rent and food, but the education itself is very accessible. It could be that this has created a culture that enables the development of more doctors in Sweden. 
US And Canada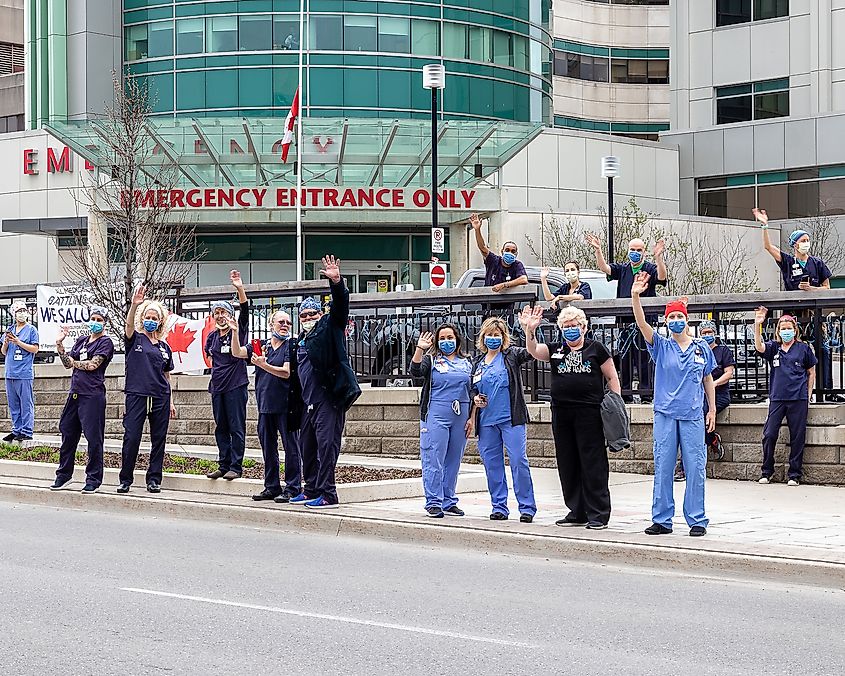 It is interesting to note that with all their advancements, the US and Canada actually rank pretty far down the list when it comes to the number of physicians each has. The US is ranked 35, with 2.5948 physicians per 1000 people. Canada is right behind it with  2.5668 physicians per 1000 people. 
These countries have vastly different ways of approaching healthcare. In the US, most people access private insurance to pay for their healthcare needs. Some use government Medicaid to pay, but US medical bills can be exorbitant. In Canada, universal healthcare is provided by the government, funded partially by taxes paid by citizens.
Life expectancy in the US is a few years shorter than in Canada (about 78 years vs 82 years). 
On average, Americans are said to visit their doctor about four times per year. A majority of Canadians do the same somewhere between one and three times or more per year. (In contrast, the Japanese visit their doctor about 13 times annually). 
The top reasons Americans visit their family doctor according to the Mayo Clinic include treating skin disorders, osteoarthritis and joint disorders, back problems, cholesterol problems, and upper respiratory issues like asthma. 
The top reasons Canadians visit their physician include treating hypertension and diabetes, having a regular health check up and treating depression and anxiety.  
In the US, the demand for physicians is expected to grow by an additional 17% by 2025. Many doctors will be retiring, as the population of those over 65 is expected to grow by 41%. In contrast, the population under 18 years of age will only grow by about 5%. Scarily, it is expected that by 2025, the demand for physicians in the US vs supply will be about 46,000 to 90,000. There will be a shortage of about 12,500 to 31,100 primary care physicians. 
More Doctors But Not Physicians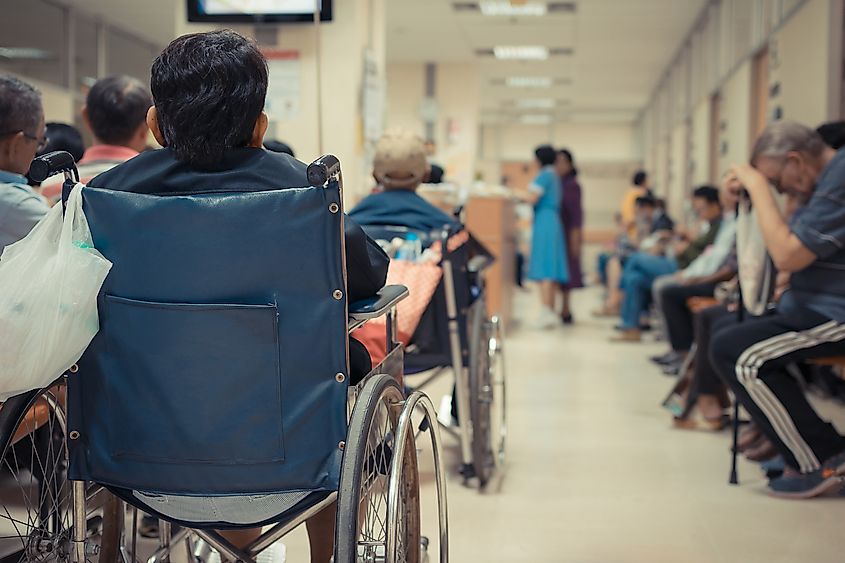 Canada also has a growing doctor gap. Part of this is due to the fact that doctors and nurses trained in the country can leave to work in the US, where they may be paid a much higher salary. In some provinces, many people do not even have a family doctor. 
In British Columbia for example, about 15% of the population has no family physician. 
Experts say that fixing this problem in Canada relies on changing how doctors are paid. Hospital doctors, for example, can be paid about $150 per hour, and work 40 hours a week. This totals an annual salary of about $300,000. These doctors do not have to pay rent or other fees associated with their own practice. Those doctors who do set up a family practice however, would need to earn $400,000 per year to trump the salary available to hospital doctors, and this is not really possible, doctors say. Doctors in a family practice can bill about $30 per patient visit. For this reason, medical school graduates with high debts to pay opt to work in a hospital setting first, resulting in a low number of new family practices. 
Does GDP Matter?
It would be natural to conclude that the richer a country is, the more doctors can be made available to those living there. The data provided by the World Bank shows this is not true, however. Interestingly, the GDP of Sweden, the country with the most physicians per capita (over 5 doctors for every 1,000 people), is about $556 billion USD. Mexico is said by the World Bank to have an enormous GDP at $1.22 trillion dollars however, and the US $20 trillion. These countries rank 46 and 35 respectively on the list, however. Of note too, is the fact that Cyprus, who ranks last (50th) for physicians per capita has a GDP that is just about half that of Lithuania, who ranks 6 on the doctor list. 
Many organizations and governments including all 193 Member States of the United Nations (UN) have created a goal of reaching universal healthcare coverage for all countries by 2030. This seems like it will be a giant leap. It is an honorable goal that the world will hopefully someday reach, however. Part of this is having enough physicians per capita to provide people with the healthcare they need. By working together, we can achieve this.