10 Countries With The Worst Work-Life Balance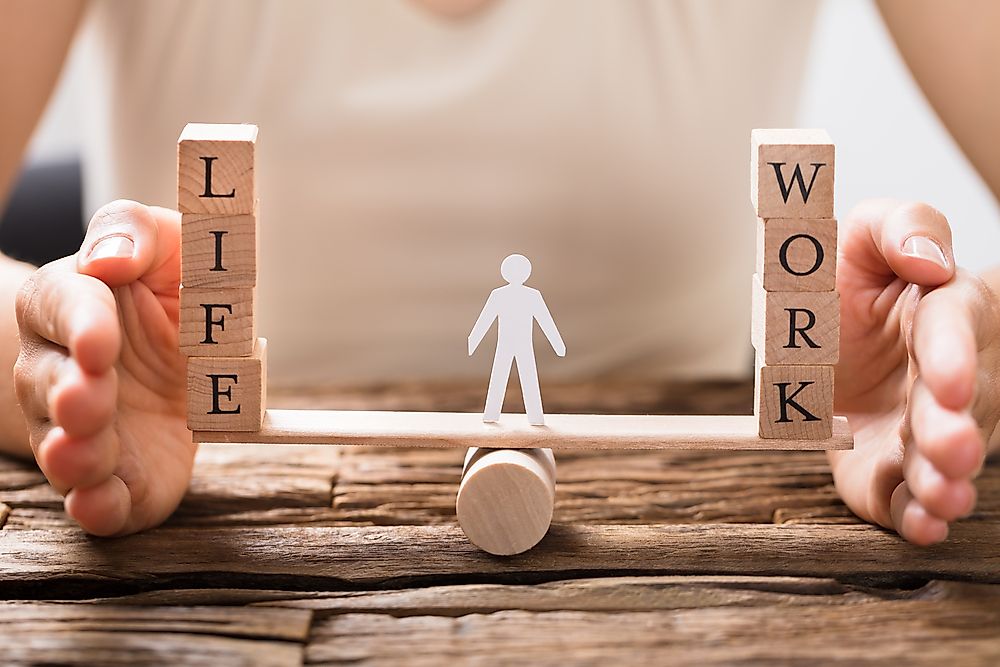 Work-life balance refers to the manner in which a person's time is split between personal time and work time. A good work-life balance is one whereby the time is split evenly between work and personal activities such as spending time with one's family and friends, community participation, one's religious and spiritual development self-care, and pursuing hobbies. A healthy work-life balance is imperative in order for a worker health. Employers are generally encouraged to provide a healthy work-life balance in the workplace by providing employees with paid time off from work, flexible working schedules, and organizing family events and activities.
Work-Life Balance In OECD Countries
Turkey
According to a report published by the Organization for Economic Cooperation and Development in 2017, Turkey is the country with the worst work-life balance. Turkey scores 0.0 on the scale, which is the worst possible score a country can have on the work-life balance scale. This horrible score has been caused largely by woeful social and governmental policies. For Turkish women, the work-life balance is especially dire, as pregnant women are afforded very little time off.
Mexico
The next lowest country on the work-life balance is Mexico, which has a score of only 0.8. This low score is caused by a variety of factors. First, workers in Mexico work typically long hours, with roughly 30% of the labor force logging very long hours. As in Turkey, the leave granted to pregnant women is very short, with women granted 12 weeks of paid maternity leave, though only women in formal employment get this. Men receive paternity leave of only 5 days.
Other Countries With Low Work-Life Balance
Other countries with low scores on the work-life balance scale are Israel with a score of 4.6, Korea (4.7), Japan (4.8), Iceland (4.9), South Africa (5.1), Australia (5.4), the United States (5.8) and New Zealand rounding off the top ten worst at 5.8.
10 Countries With The Worst Work-Life Balance
| Rank | Country | Work-Life Balance Rating |
| --- | --- | --- |
| 1 | Turkey | 0.0 |
| 2 | Mexico | 0.8 |
| 3 | Israel | 4.6 |
| 4 | Korea | 4.7 |
| 5 | Japan | 4.8 |
| 6 | Iceland | 4.9 |
| 7 | South Africa | 5.1 |
| 8 | Australia | 5.4 |
| 9 | United States | 5.8 |
| 10 | New Zealand | 5.8 |