Countries With a Nursing Shortage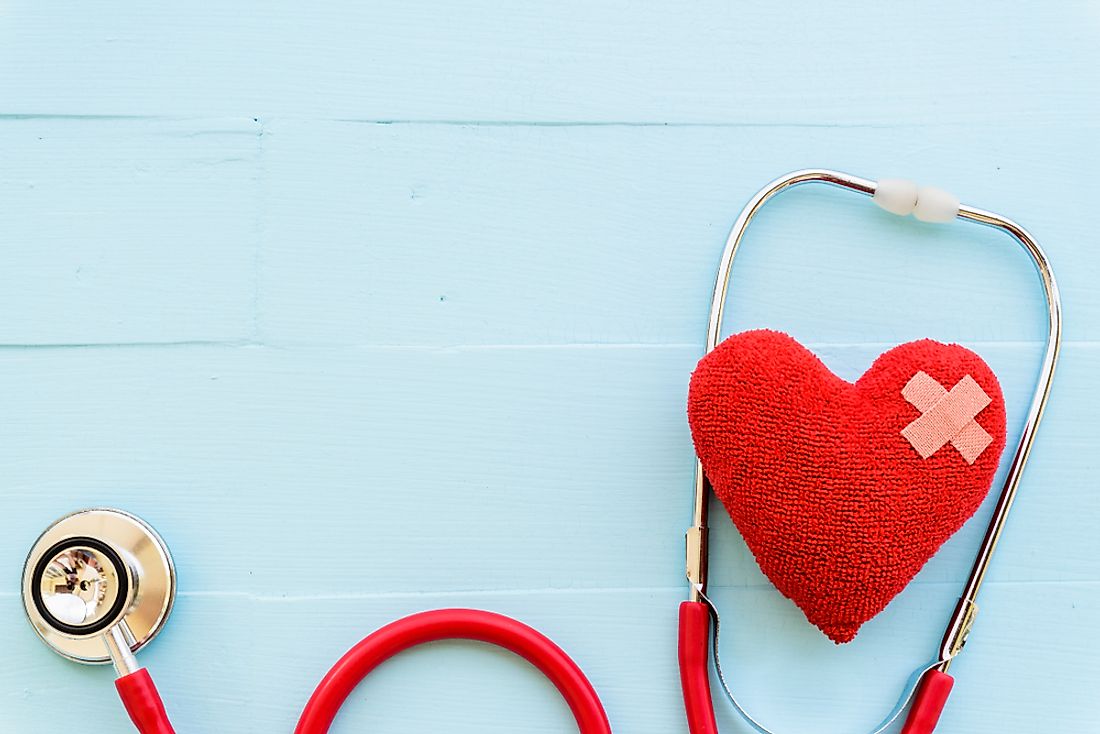 Nurses and midwives are crucial components to healthcare and access. In many regions around the world, particularly rural areas, nurses and midwives are the only healthcare providers available. Doctors' services are often more expensive and primarily concentrated in urban areas. Without nurses and midwives, the fight against communicable and vaccine-preventable diseases such as measles, tuberculosis, malaria and HIV/AIDS would be less successful. These professionals provide early screening, prevention and treatment support to individuals who otherwise would not have access to healthcare. Their contribution to improved public health worldwide does not end with the disease. They also contribute to improving maternal and newborn health. 
Access to Nurses and Midwives
The World Health Organization (WHO) has always highlighted the importance of nurses and midwives as a means of reaching community health goals. The organization is strategically committed to providing culturally sensitive and well-trained nurses and midwives to staff clinics everywhere, particularly those in low-income areas because their inclusion in the workforce has proven effective in prevention and treatment services. Improvements to healthcare access, prevention, and treatment are still desperately needed in many countries around the globe; the lack of nurses and midwives is one obvious explanation for poor public health. Some countries do not have even one nurse or midwife per 1,000 people. 
According to numbers from WHO, the countries with less than one nurse/midwife per 1,000 people are Somalia (0.61), Madagascar (1.06), Bangladesh (2.48), Niger (3.1) and Afghanistan (3.2). 
Implications on the Healthcare System
These low numbers have a very serious implication for the current healthcare system in these places. It means that these countries are not likely to achieve the health-related Millennium Development Goals. Countries with an insufficient health worker to general population ratio are unable to provide skilled care during birth and lack emergency and specialized services for newborns and children. In turn, this has a negative impact on maternal and newborn deaths. When women and children are at risk, the country's overall well-being is at risk. Nations need governments that are dedicated to improving health within the population, that provide education and training to nurses and midwives, and that promote public policy focused on healthcare access.
Countries With Nursing Shortages
| Rank | Country | Nurses and Midwives Per 10,000 People |
| --- | --- | --- |
| 1 | Somalia | 0.61 |
| 2 | Madagascar | 1.06 |
| 3 | Bangladesh | 2.48 |
| 4 | Niger | 3.11 |
| 5 | Afghanistan | 3.20 |
| 6 | Tanzania | 4.13 |
| 7 | Djibouti | 5.35 |
| 8 | Yemen | 7.30 |
| 9 | Côte d'Ivoire | 8.52 |
| 10 | Morocco | 8.62 |