Geography Statistics of France
France's Information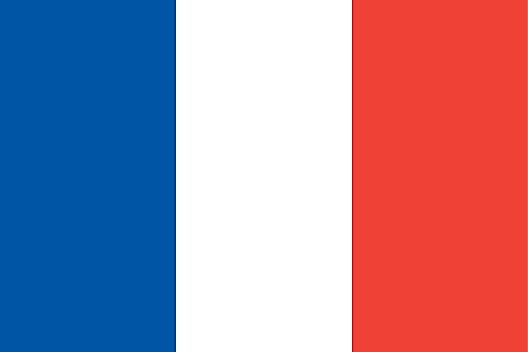 | | |
| --- | --- |
| Land Area | 640,427 km2 |
| Water Area | 3,374 km2 |
| Total Area | 643,801km2 (#42) |
| Population | 66,836,154 (#21) |
| Population Density | 104.36/km2 |
| Government Type | Semi-presidential Republic |
| GDP (PPP) | $2,700.00 Billion |
| GDP Per Capita | $42,400 |
| Currency | Euro (EUR) |
| Largest Cities | |
Coastline: 3,427 km (2,129 miles) (includes coastal islands, but excludes all overseas administrative divisions)
Land Area:
(land) 247,124 sq miles (640,053 sq km)
(water) 1,303 sq miles (3,374 sq km)
(TOTAL) 248,427 sq miles (643,427 sq km)

To convert sq km (kilometers) to sq mi (miles)
use our converter
Land Area: (all countries)
Land Divisions: There are 22 regions in France. They are: Alsace, Aquitaine, Auvergne, Basse-Normandie, Bourgogne, Bretagne, Centre-Val de Loire, Champagne-Ardenne, Corse, Franche-Comte, Haute-Normandie, Ile-de-France, Languedoc-Roussillon, Limousin, Lorraine, Midi-Pyrenees, Nord-Pas-de-Calais, Pays de la Loire, Picardie, Poitou-Charentes, Provence-Alpes Cote d'Azur and Rhone-Alpes
Regions: (largest by population) Ile-de-France, 11,371,000 (2006 est)

Regions: (largest) Midi-Pyrenees, 45,348 sq km
Horizontal Width: 922 km (572 miles) from Brest east to Strasbourg
Vertical Length: 959 km (595 miles) from Calais south to the border with Andorra

Note: Lengths and widths are point-to-point, straight-line measurements from a Mercator map projection, and will vary some using other map projections
Bordering Countries: (8) Andorra, Spain, Belgium, Luxembourg, Germany, Switzerland, Italy and Monaco
Geographic Center: About 45.7 km (28.4 miles) southeast of the city of Tours
Highest Point: Mount Blanc, 4,807 m (15,770 ft)
Lowest Point: Rhone River delta along the Mediterranean Sea, -2 m (-6.5 ft)
This page was last updated on April 7, 2017.
France Trivia
What Do the Colors of the French Flag Mean?
Red, white and blue have come to represent liberty, equality and fraternity - the ideals of the French Revolution. Blue and red are also the time-honored colors of Paris, while white is the color of the Royal House of Bourbon.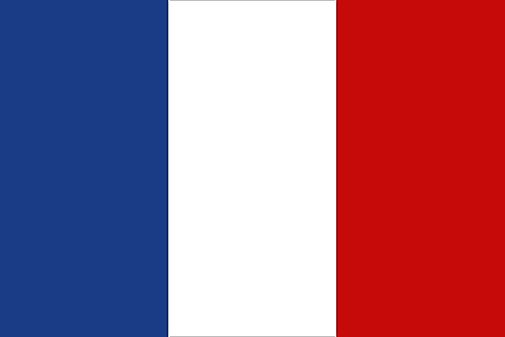 How Did the French Flag Come to Be?
France metropolitan regions & their capitals