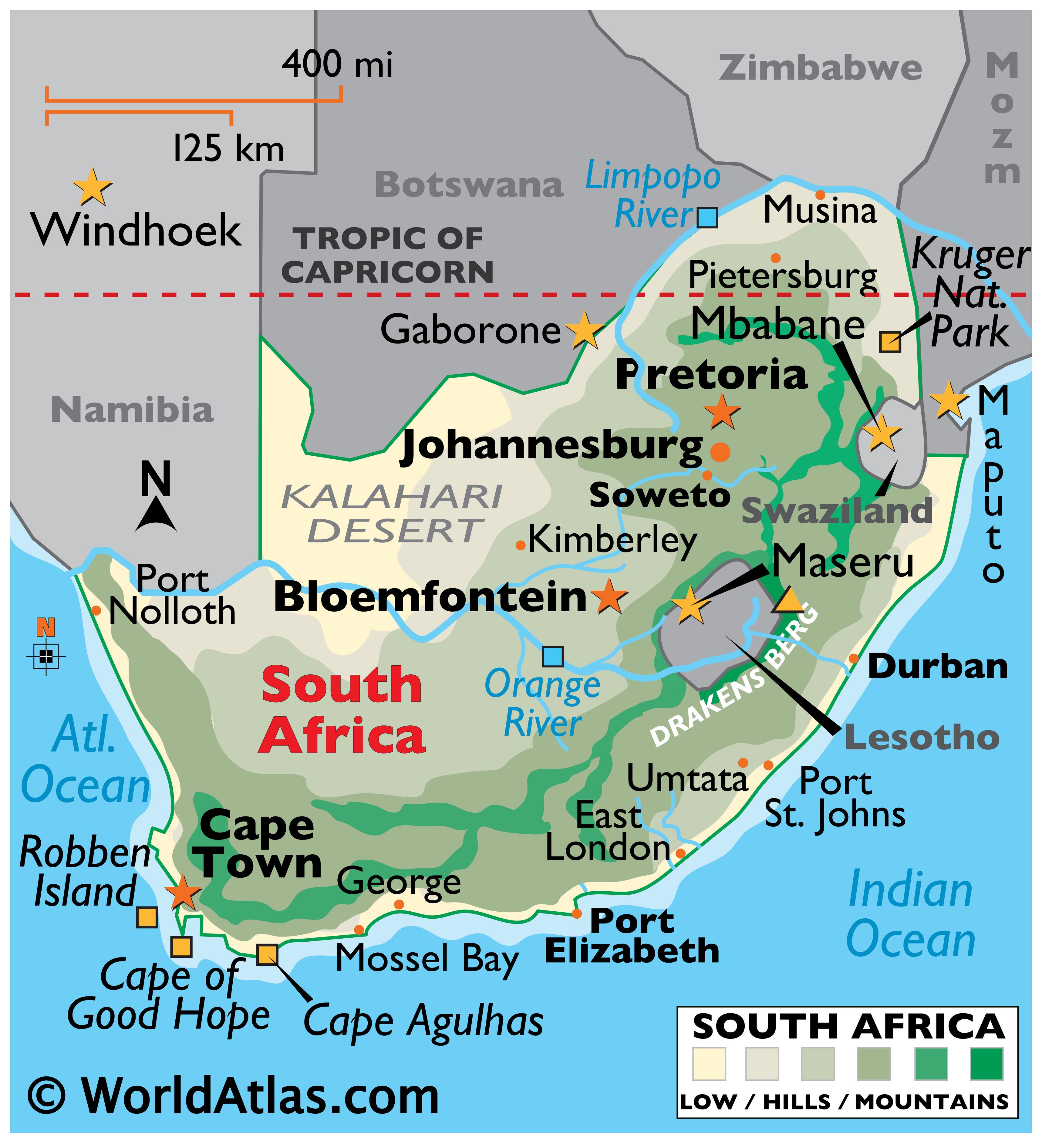 As seen on the map above South Africa is located in the southern tip of Africa. The country is actually named for its location on the continent. It shares a border with Botswana, Mozambique, Namibia, Swaziland and Zimbabwe and completely sourrounds Lesotho In the map above you can see that it also has a large coastline that measures 2798 km.
This makes it the 25th largest country in the world and slightly less than twice the size of Texas. It has a varied climate with westerly winds throughout the year. Its terrain is made up of a vast interior plateau, surrounded by rugged hills and a narrow coastal plain.
South Africa is an independent country. It declared itself a republic in 1961. Its constitution was last ratified in 1997.
The colorful map above shows South Africa and the neighboring countries in grey. The different colors on the map represent the topography of the South Africa. It highlights major bodies of water and cites within the country.