City Spotlight - Cape Town, South Africa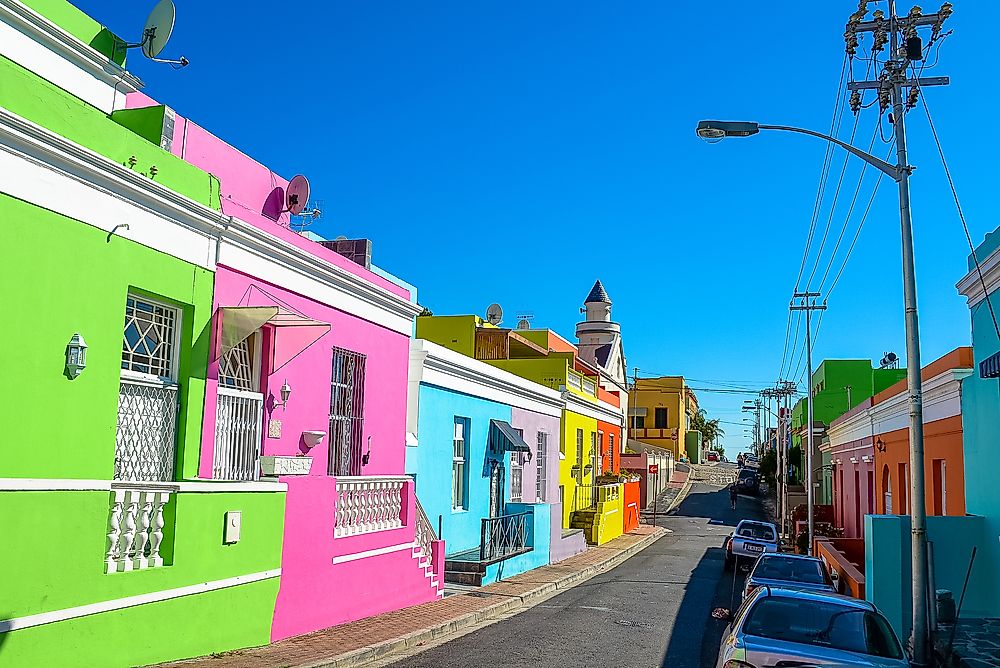 Cape Town is a stunning city in the coastal part of South Africa located on the shores of the Table Bay. It is the 2nd largest urban area in the country after the capital Johannesburg. It also hosts the Parliament of South Africa. Cape Town is part of the larger Cape Town metropolitan municipality. Cape Town is known for its harbors, natural settings, and landmarks. It is also one of the world's multicultural cities and a top destination for immigrants and expatriates.
5. Famous People
Cape Town is home to many leaders and celebrities who have helped put South Africa on the world map. Lesley-Ann Brandt is a familiar face to many. She is a Cape Town-born actress who has starred in various television shows including Spartacus. Devon Petersen is a respected and highly ranked dart player from Mitchell's Plains. Fallon Bowman is a versatile musician who combines several genres in her music. Cape Town may also lay claim to Nelson Mandela who was born in the Cape Province. Mandela was also detained on Robben Island in Cape Town and also gave his first public speech at the Cape Town City Hall upon his release. Other notable people include Paul Lloyd Jr and Jade Fairbrother.
4. Climate
Cape Town experiences a Mediterranean climate with wet winter and dry summer. Winter season is experienced from June to August and is often accompanied by large cold fronts and significant precipitation. Temperatures during winter average between 8.5 and 18 degrees C while annual rainfall averages 20 inches. Summer is experienced from December to March and is often warm and dry with temperatures averaging 16 to 26 degrees C. When the Berg (Mountain) Wind blows from the Karoo, especially in late February or early March, the city gets uncomfortably hot. Cape Town receives approximately 3,100 hours of sunshine annually.
3. Cultural Significance
Cape Town is a multicultural city reflected by the several ethnic groups living and working in the city. Its alluring cultural complexity has been influenced by the long history of slavery, colonization, and apartheid movement which have left the city with a rich heritage. Cape Town has a wealth of cultural attraction sites including the Company's Garden, Robben Island, and Cape Malay Kitchen. Cape Town is known for traditional foods and cuisine. It was listed the best food city in the world by Conde Nast Travelers because of the food variety. It also has a bustling art culture with several galleries exhibiting some of the finest artworks in South Africa.
2. Landmarks
Cape Town is popular for its beautiful harbors and an outstanding natural beauty. It is filled with historical landmarks and several attractions that make it a top destination in the world. Table Mountain is probably the well-known landmark of Cape Town. The mountain is popular with hikers and mountaineers. The Victoria and Alfred Waterfront built at the port of Cape Town is one of the most frequented places in the city. Kirstenbosch National Botanical Garden protects floral and faunal species including threatened and rare species of the Cape Floristic Region. Other popular landmarks in Cape Town include beaches, Cape Town Stadium, Robben Island, Castle of Good Hope, and Rhodes Memorial.
1. Population
Cape Town is the 2nd and 10th most populous city in South Africa and Africa, respectively. According to 2011 national census, Cape Town metropolitan municipality had a population of about 3.7 million people, representing an annual growth of 2.6%. There are slightly more women in Cape Town compared to men. The majority of the population (45.4%) describe themselves as "colored" while 42.7% are "Black Africans" with the "Whites" accounting for 8.6%. The city has a population density of 1,530 people per square kilometers. Cape Town is also attracting many migrants largely because it is an employment hub.