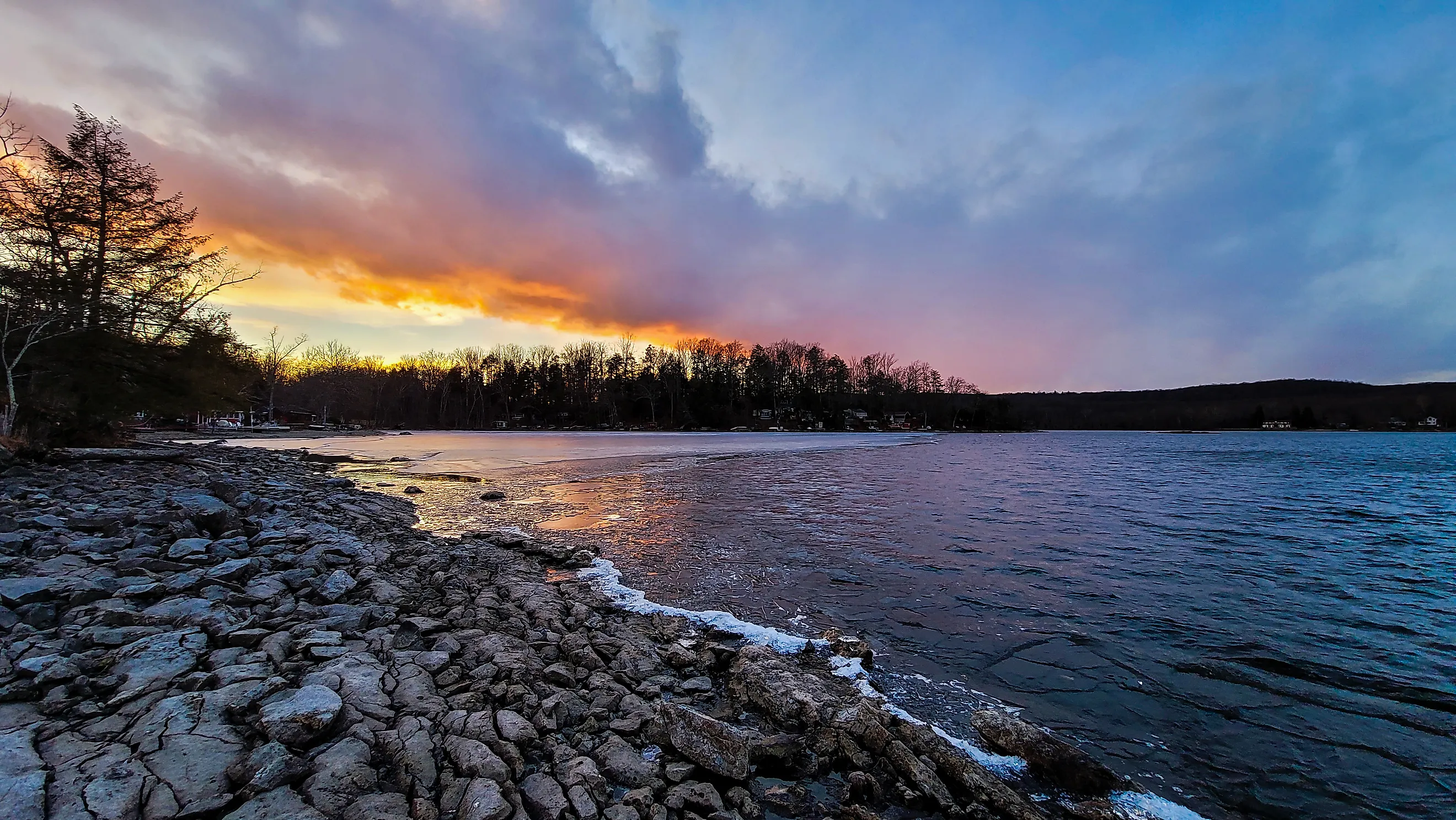 8 Most Beautiful Lakes In New Jersey
New Jersey has numerous striking lakes and bodies of water, ranging from the lovely Lake Hopatcong to the tranquil Lake Wawayanda. Each lake possesses unique charisma and offers a wide variety of recreational activities, making them much sought-after by locals and tourists. Out of the many lakes found in New Jersey, 8 stand out as remarkable, exhibiting what sets them apart from the others. These lakes are gorgeous in their natural beauty and sustain numerous plant and animal species, making them ideal for nature devotees. With trails for hiking, spots for fishing, and campsites, there are many ways to discover and appreciate the 8 most superb lakes in New Jersey. So, stuff your bag, snap your camera, and let's explore the 8 most wonderful lakes in New Jersey!
Lake Hopatcong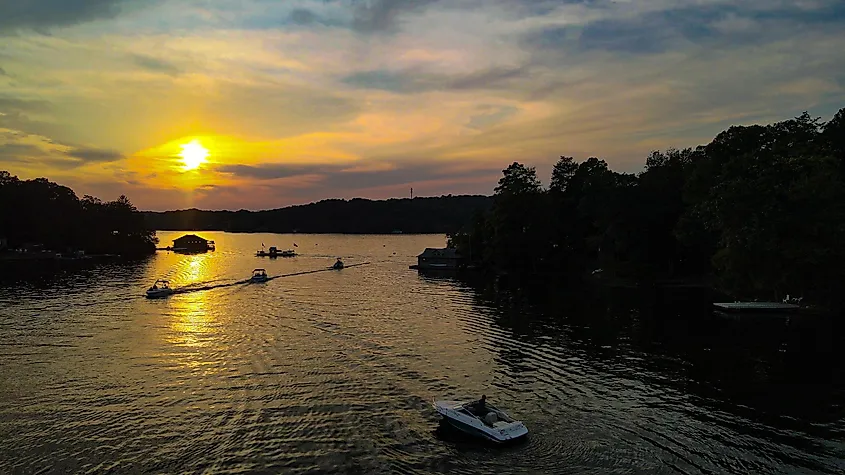 Lake Hopatcong is the most impressive freshwater body in New Jersey, occupying more than 2,500 acres. It is a favorite haunt for sailing, angling, and swimming in Morris and Sussex counties. The lake has many gorgeous peaks, affording ravishing glimpses of the encompassing landscape. Visitors can hire vessels and jet skis, go tubing, or water laze on the beach. Lake Hopatcong also hosts diverse fish, comprising bass, perch, and catfish, making it a favored haunt for anglers. There are many marinas and fishing spots around the lake, making it accessible to locate the ideal place to hurl a line. Visitors can also hike along the trails around the lake, which give beauteous views of the lake and encompassing mountains.
Greenwood Lake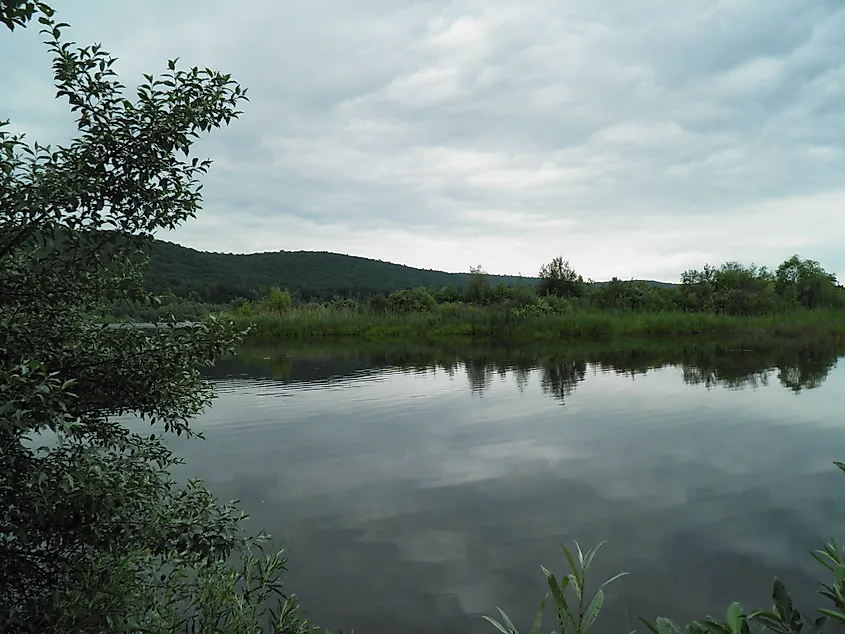 Greenwood Lake is a pleasing lake that occupies the division between New Jersey and New York. The lake spreads over 1,900 acres and is near the luxuriant woodlands of the Appalachian Mountains. It is an admired destination for paddling, boating, and fishing, with many ports and watercraft leasing services obtainable. One of the unique features of Greenwood Lake is its drifting isles, which have many of vegetation and sail around the lake. These islands provide an asylum for diverse wildlife, comprising turtles, frogs, and fish, making it a favored place for nature devotees. Guests can also explore the hiking tracks around the lake, which furnish spectacular views of the water and encompassing mountains. In the winter, the lake solidifies, and visitors can enjoy ice skating and ice fishing.
Tilcon Lake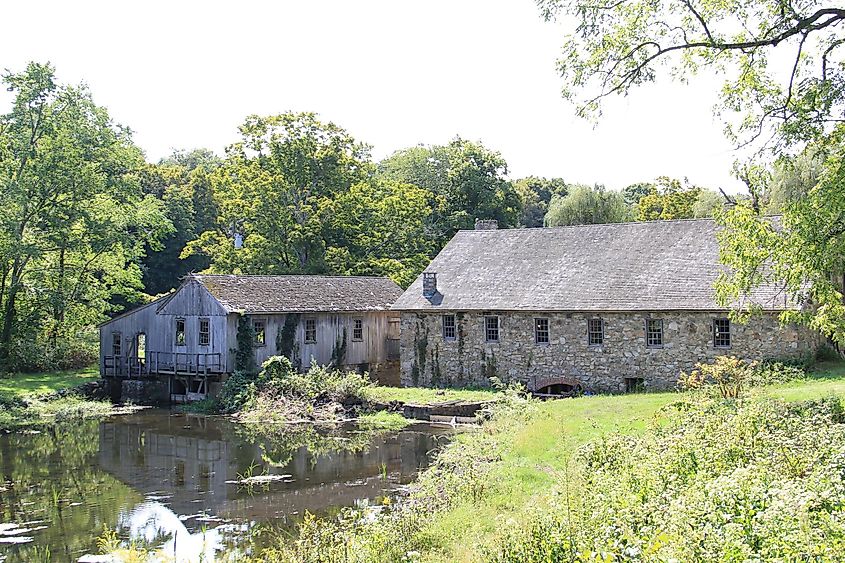 Tilcon Lake is a hidden paradise situated in Rockaway Township, New Jersey. Spanning over 80 acres, the lake has a verdant forest around, making it a prime destination for hiking and birdwatching. Anglers too flock to the lake, filled with bass, catfish, and sunfish. Tilcon Lake is famous for its shining waters, ideal for paddling and swimming. Tourists can also lay on the beach or hire boats and kayaks to traverse the lake. The lake's sheltered position and restful atmosphere render it a perfect spot for a jaunt or weekend escape. Tilcon is one of the lakes you must visit in New Jersey.
Lake Marcia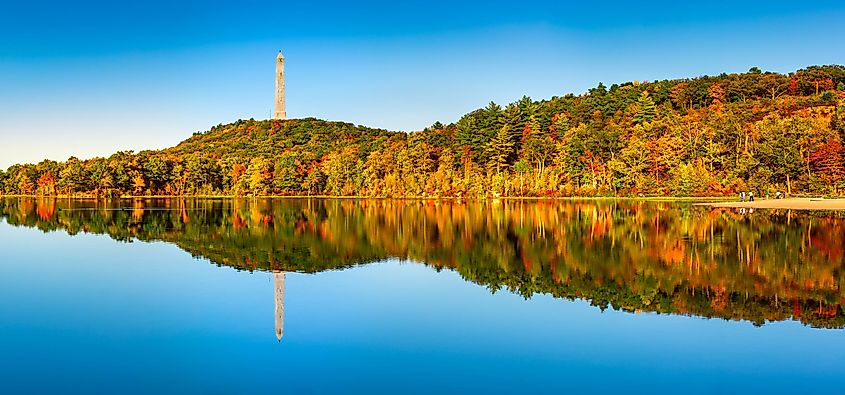 Nestled in the nucleus of High Point State Park, Lake Marcia is an exquisite alpine lake that offers stunning perspectives of the adjoining mountains. The lake has many fresh verdant forests around, and its limpid waters mirror the beauty of the natural surroundings. The lake is a beloved spot for swimming, sailing, and angling, and it's a superlative place for nature lovers to investigate. Visitors can trek the adjoining pathways, repose by the lake, or hire a vessel to explore the waters. The lake is also abode to a variety of fauna, comprising fish, birds, and turtles. One of the unusual qualities of Lake Marcia is that it's sustained exclusively by precipitation and snow thaw, making it a natural and unscathed oasis. There are no motorized vessels permitted on the lake, which makes it a serene and silent spot to unwind. Visitors can take pleasure in a dip in the chill waters or rest on the sandy beach. The lake's tranquil environs make it a perfect site for birdwatching and wildlife speculating.
Swartswood Lake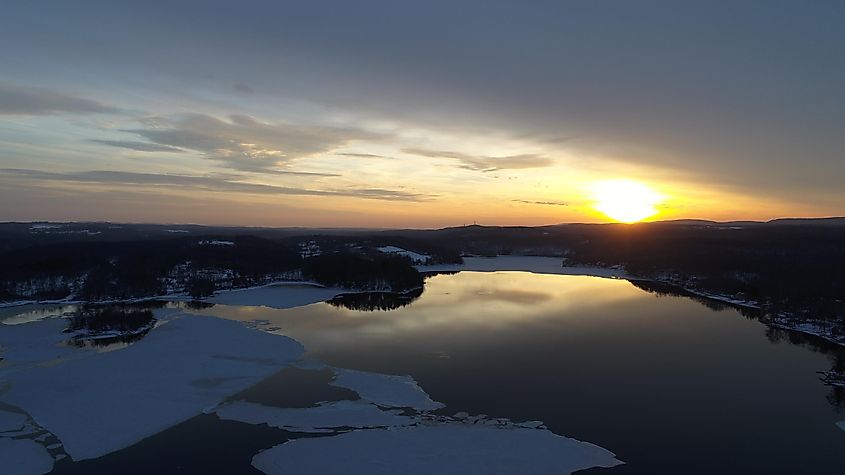 Encompassed in Swartswood State Park lies Swartswood Lake--the leading natural lake in New Jersey. This captivating lake has many luxuriant woodlands around and boasts remarkable views of the Kittatinny Mountains. The lake is faultless for fishing, kayaking, and boating. People can hire boats, paddleboards, and kayaks to traverse the waters. Fishing devotees can try their chance at grasping bass, sunfish, perch, and pickerel. The lake also has a sandy beach and swimming area, perfect for a day of joy in the sun. Swartswood Lake is the abode of an ample amount of wildlife, including bald eagles, ospreys, and blue herons. The lake's tranquil surroundings and unspoiled magnificence render it a favored destination for nature lovers and photographers. Visitors can trek the nearby paths or take a sedate walk around the lake to bask in the stunning scenery.
Lake Aeroflex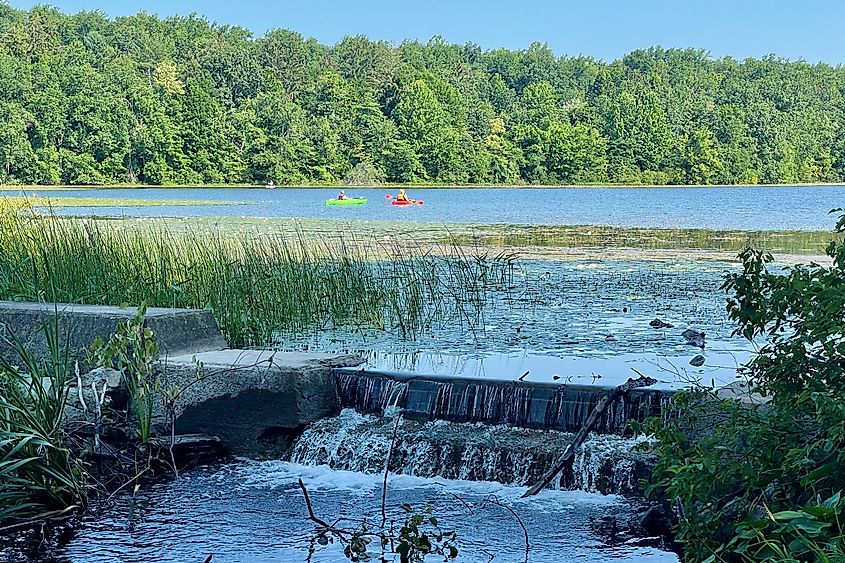 Lake Aeroflex is the deepest natural reservoir in New Jersey and locates in Kittatinny Valley State Park. The region has many picturesque forests around and provides a serene atmosphere for travelers to relish. Angling is a beloved pastime at Lake Aeroflex, with creatures such as largemouth bass, yellow perch, and chain pickerel in abundance. The lake is also excellent for seafaring and canoeing, and visitors can hire vessels and canoes to discover the waters. The lake's crystalline waters make it a paragon for swimming, and there's a sandy beach for visitors to unwind and revel in the sunshine. Apart from its natural beauty, Lake Aeroflex has a historical import. It was used as a landing site for seaplanes in the early 20th century, and visitors can still perceive the vestiges of the seaplane ramp today. The lake is also home to a variety of wildlife, including bald eagles, herons, and ospreys.
Wawayanda Lake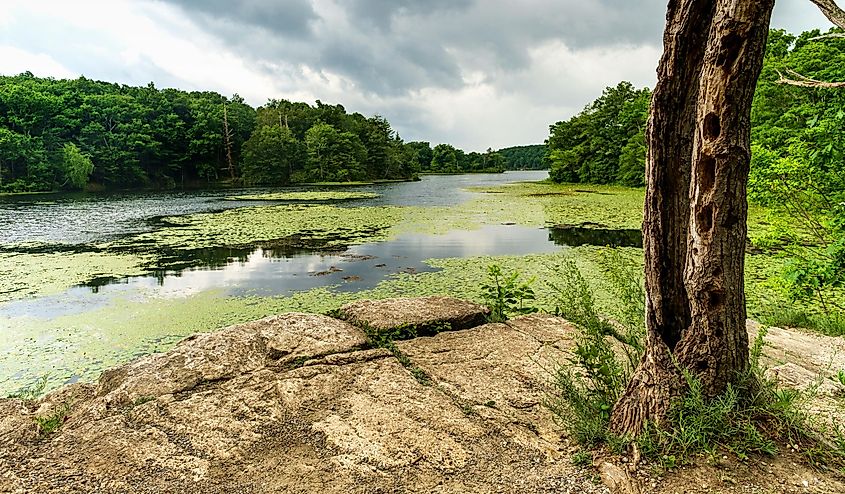 Sited in Wawayanda State Park, Wawayanda Lake is a 255-acre glacial lake that provides holidaymakers with a tranquil departure from the city. The lake has many verdant woods around, and its limpid waters reflect the charm of the natural setting. The lake is faultless for swimming, angling, and boating, and vacationers can hire kayaks, paddleboards, and rowboats to traverse the waters. Angling aficionados can attempt their luck at apprehending bass, sunfish, and catfish. Lake Wawayanda is home to a plethora of fauna, comprising black bears, beavers, and bobcats. Visitors can trek the neighboring trails, which extend spectacular vistas of the lake and adjoining mountains. The park also has picnic spots, camping sites, and play areas, which makes it a faultless destination for households.
Assunpink Lake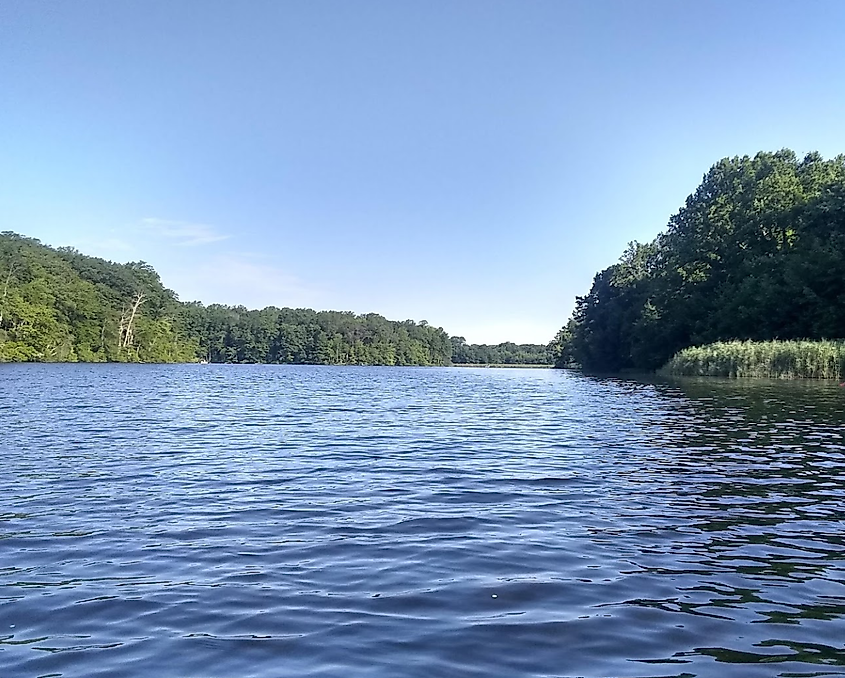 Assunpink Lake is a 225-acre reservoir situated in Assunpink Wildlife Management Area. The lake presents a tranquil and scenic backdrop, encircled by thickets, marshlands, and verdant meadows. The lake is a favorite of fishermen, with varieties such as bass, catfish, and sunfish plentiful. Tourists can hire crafts and kayaks to experience the lake or go trekking on the trails that border it. Lake Assunpink is also a shelter for a variety of wildlife, containing deer, foxes, and eagles. The region is a sought-after destination for birdwatchers, as it houses a wide selection of feathered creatures, such as woodpeckers, warblers, and bluejays. Visitors can also take pleasure in horseback riding, archery, and hunting in assigned areas. Whether you're in quest of a tranquil escape in nature or an animated day of outdoor entertainment, Lake Assunpink has something for all.
Conclusion
New Jersey possesses some of the most picturesque lakes in the nation, and the 8 lakes cited are no exception. From the placid and sequestered Lake Marcia to the fashionable and crowded Lake Hopatcong, each of these lakes promises a unique encounter to explorers. These lakes are not only ideal for swimming, sailing, and angling, but they also offer chances for trekking camping, and fauna monitoring. Travelers can survey the peripheral territories, tread the proximate paths, or unwind and consume the breathtaking vista. With so many exquisite lakes to pick from, it is not astonishing why New Jersey is a popular stopover for outside aficionados and nature fans. So make sure to place these handsome lakes on your must-visit list.