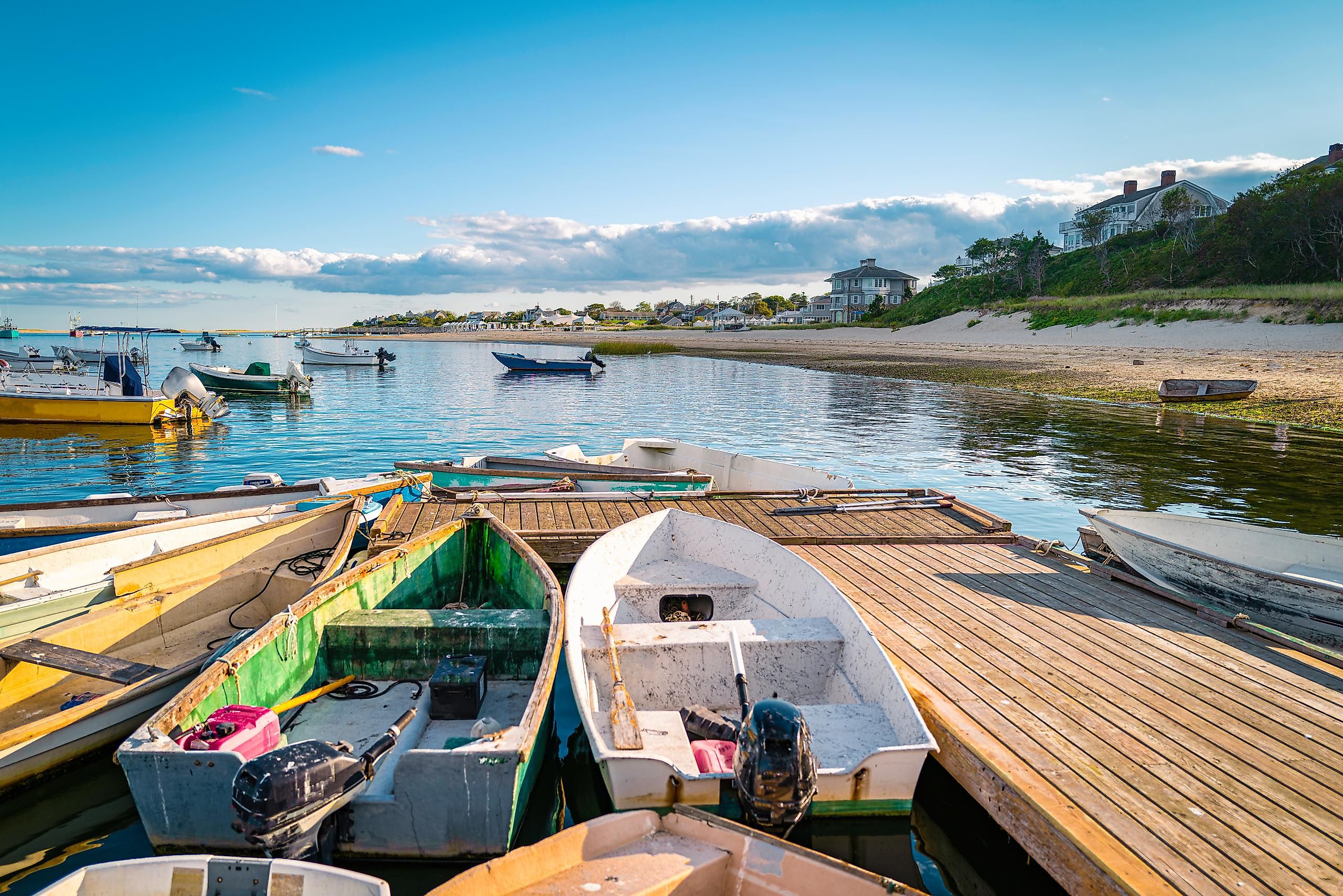 These Small Towns in Massachusetts Come Alive in Summer
You think about Massachusetts and Boston instantly comes to mind. Naturally, you are also reminded of the American Revolution, the Boston Tea Party, and celebrated literary figures such as Ralph Waldo Emerson, Henry David Thoreau, and Henry Wadsworth Longfellow. Today, that literary heritage lives on in the Bay State. According to a 2023 study by WalletHub, Massachusetts is the most educated state in America. Massachusetts is also a summer hot cake. Think Martha's Vineyard, Nantucket, the Berkshires and Hilltowns, the awesome old theaters, and charming small towns. You get the drift. If you are tempted to check out the state where the Pilgrims first landed, read on to discover 8 small towns in Massachusetts that come alive in summer.
Provincetown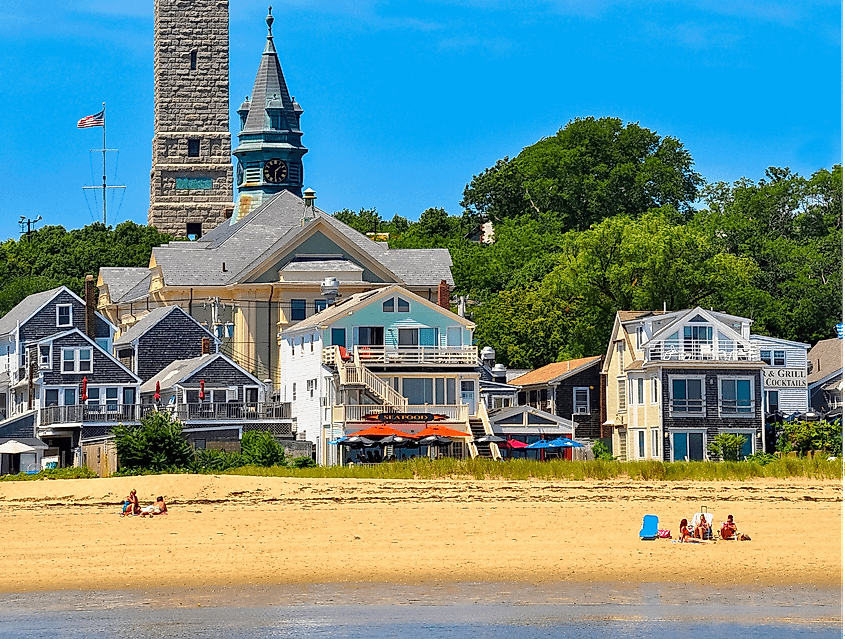 Many Americans have read about Provincetown. Here is where the Pilgrims first landed in what was then known as the New World. Then again, here is where they signed the Mayflower Compact, the first framework of government written and enacted in the United States of America. However, the area's sandy, insufferable conditions would see them relocate to Plymouth. Today, among the attractions that make Provincetown a sought-after travel destination, and which speaks to its heritage, is the 252-foot-long Pilgrim Monument, regarded as the tallest all-granite structure in the United States. Other than the historical monument and the town's award-winning beaches, Provincetown is home to such unusual attractions as Commercial Street's Toys of Eros, a sex toy museum that doubles as a sex toy emporium—as well as Bob Gasoi Memorial Art Alley.
Rockport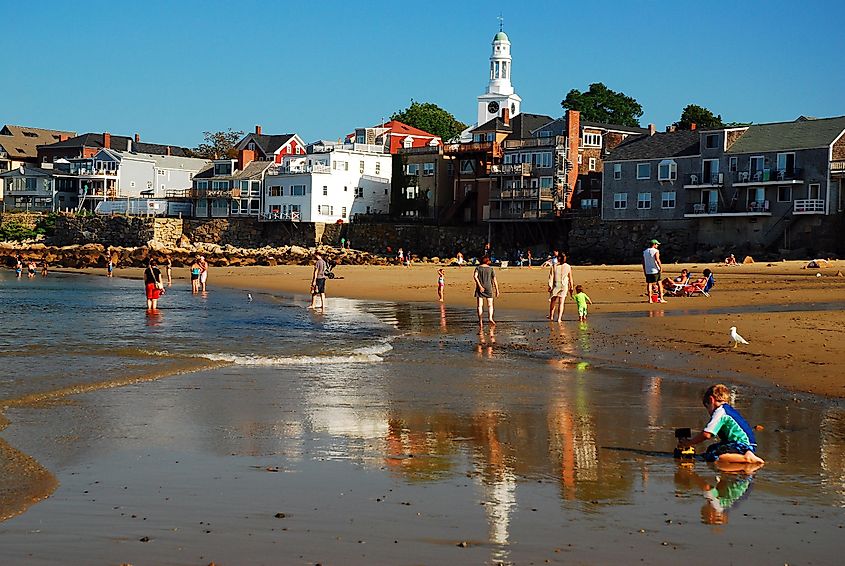 A first-time visitor should find Rockport at the northernmost tip of Cape Ann, a rocky peninsula in northeastern Massachusetts, regarded as home to one of the first art colonies in the United States. Called home by about 4,800 residents, Rockport welcomes thousands more adventure-seekers in the warm summer months.  The town looks part town; part village—and is both peaceful and picturesque. Tucked away about 40 miles from Boston, Rockport is home to several summer attractions. For starters, first-time visitors enjoy strolling through Bearskin Neck, a web of interconnected roads that juts out from the town's center into its charming harbor, and which is dotted with several shops and restaurants; both casual and classy. Also, a first-time visitor will want to take a photo of Motif #1, a red fishing shack replica that happens to be among the most photographed buildings in Massachusetts. For outdoor enthusiasts, the on-the-water Halibut Point State Park is a sizzling destination no one will want to miss.
Nantucket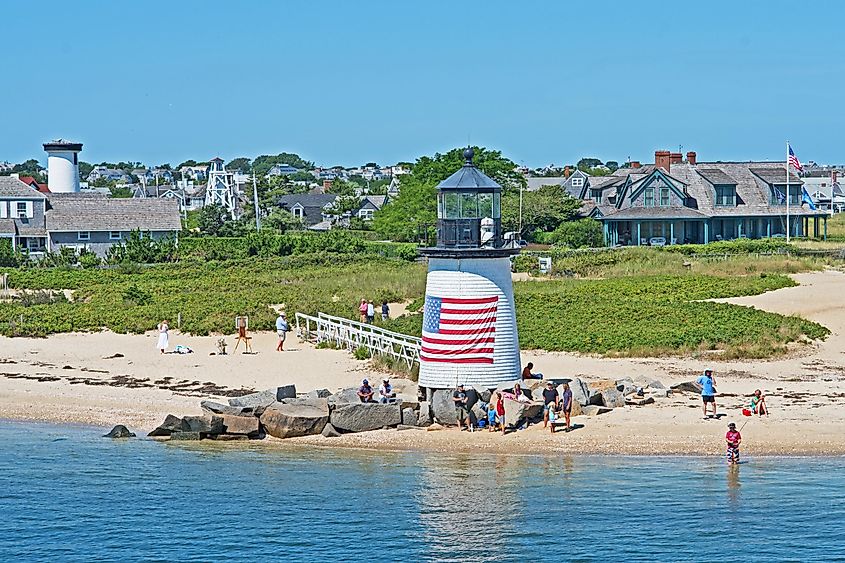 While the Daffodil Festival, a beautiful flower show that takes place every year may have ended, a summer adventurer to the charming town of Nantucket will still find more options lined up. Of course, daffodils will still be overlooking the town's gorgeous Atlantic coastline. Immortalized in Herman Melville's Moby Dick, as a "real corner of the world" and an "elbow of sand; all beach, without a background," this Massachusetts charmer is home to many spots a summer visitor will want to check out. There is the Nantucket's Whaling Museum, for instance, whose exhibits, including a 46-foot sperm-whale skeleton, relive Nantucket's 19th-century glory days as the Whaling Capital of the World. Then again, the town's cobble-stoned Downtown Historic District is home to several shopping and dining options, including the curiously-named Brotherhood of Thieves, where patrons enjoy mouthwatering delicacies that are both fresh and flavorful.
Wellfleet
If you make the fatal mistake, like many do, of driving down Route 6, and passing Wellfleet on the way, you will be missing out on a summer vacation hot spot that is among the most gorgeous in this part of Massachusetts. You should expect a rustic town, dripping in a Bohemian atmosphere, and boasting several heart-ravishing attractions. If you are looking to enjoy classic New England fried seafood—with a view of Mayo Beach on the side—Mac's On the Pier offers impossibly delicious lobster mac n cheese, among other mouthwatering options. If sated, head to Marconi Beach, a blue-space gem encircled by nature in its most wild and pristine. But if you want to really commune with nature, Mass Audubon Wellfleet Bay Wildlife Sanctuary should be on your to-do list.
Edgartown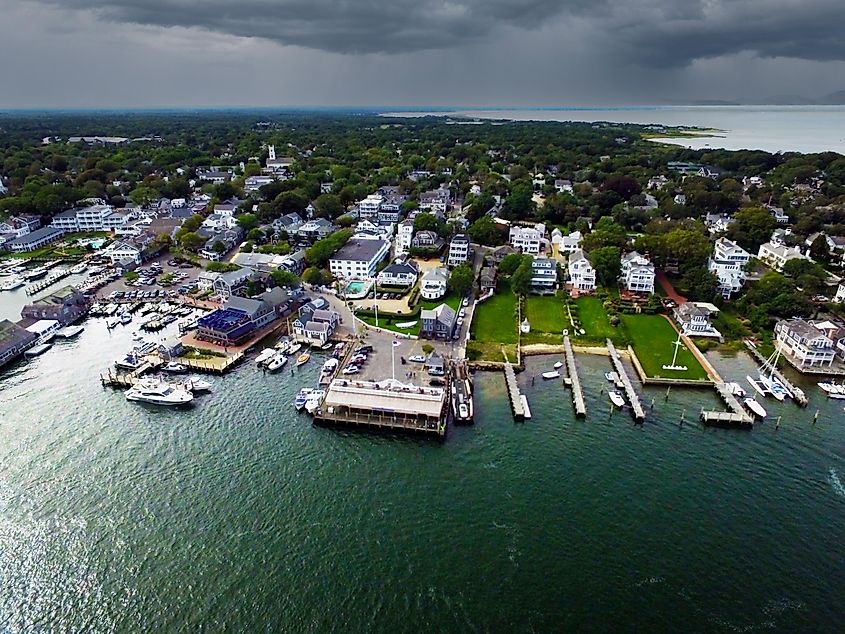 Perhaps only infants have never heard of Martha's Vineyard, a postcard-perfect island paradise, located just 7 miles off the coast of Massachusetts. Well, Edgartown is among the most alluring destinations in Martha's Vineyards. History buffs, for starters, should be thrilled to set foot on the first colonial settlement on the island of  Martha's Vineyard. First-time visitors enjoy strolling through the town's narrow streets— on the red, cobblestoned sidewalks—and appreciating the cool atmosphere and heart-ravishing greenery. Conspicuous on the streets are the stately white Federal-style houses some of which have been repurposed into restaurants, museums, and cafes. Then again, no one visits Edgartown without checking out the incredibly charming Edgartown Lighthouse. The area around this lighthouse boasts lots of beautiful lookouts and Instagram-worthy spots.
Chatham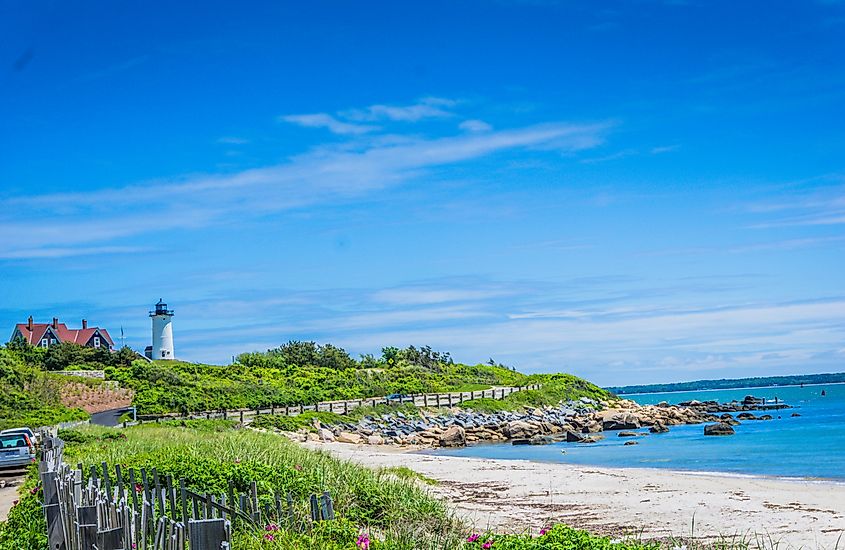 Only about 1,500 call this Massachusetts charmer home. However, in summer that number can dramatically explode. Tucked away at the southeast tip of Cape Cod, and called the "elbow" of Cape Cod, Chatham is a seaside resort town which is both casual and classy in almost equal measure. Some of what draws summer crowds to Chatham include South Beach, also called Lighthouse Beach, a family-friendly blue-space gem whose gentle surf and gorgeous views make it a hot cake with vacationers. The town's landmark attraction, however, is the 48-foot-tall Chatham Lighthouse which offers tours every Wednesday in August between 1 and 3:30 p.m. And for those who want to learn about sharks, Chatham Shark Center's interactive exhibits will come in handy.
Williamstown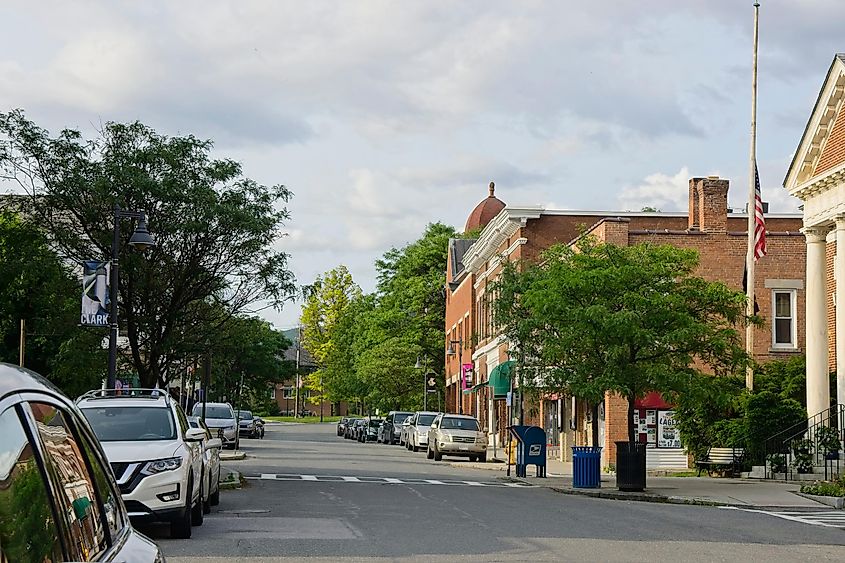 The Calrk Art Institute. If there were no other attractions in Williamstown, the Clark Art Institute would be enough. One of the few institutions on the planet that is both an art museum and a distinguished research center — with a special focus on bringing art into the public sphere, Clark Art Institute is an art lover's dream. A holder of TripAdvisor's Travelers Choice Award for 2022, this breathtaking museum houses more than 30 works by French Impressionist painter Pierre-Auguste Renoir, several Italian and Northern Renaissance masterpieces, and a mind-boggling collection of silver and porcelain. Outside, one will enjoy strolling through the picturesque trails and taking in the architectural elegance of the museum from different angles. Speaking exclusively of art museums, the Clark Art Institute is among Massachusetts' best-kept secrets.
Lenox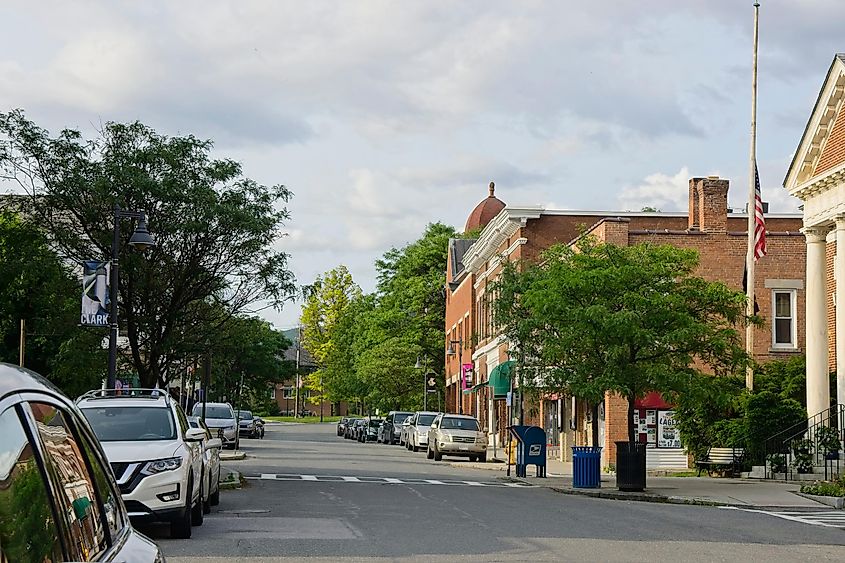 Still in the forested hills and sloping fields of Massachusetts's Berkshires, Lenox is another sizzling stunner that will transform an ordinary summer visit into an experience of a lifetime. Aside from enjoying a stroll down Main Street, and taking in the downtown's historic architecture, Lenox offers several options for outdoor fun. Kennedy Park, for instance, boasts numerous walking trails a hiker would want to sample—besides views that no one can exchange the world for. But that notwithstanding, Tanglewood, the summer home of the Boston Symphony Orchestra since 1937, is Lenox's star attraction. Besides being a world-famous music venue that plays host to three top-notch music schools, Tanglewood also stages a similarly-named festival, regarded as among the most beloved music festivals on Earth. Well, that festival comes around every summer.
Oak Bluffs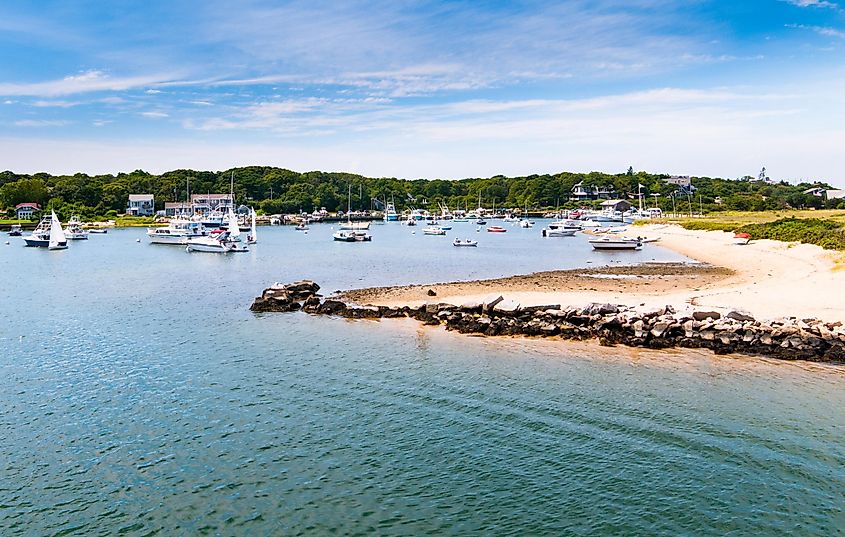 Any town that has "oak" as part of its name— as well as "bluffs," will pique the curiosity of any traveler. Tucked away on the northeast shore of the island of Martha's Vineyard, Oak Bluffs was named for an oak grove that shaded the bluffs overlooking Nantucket Sound, the mass of water between Cape Cod and the islands of Martha's Vineyard. Peaceful and sleepy in winter; the season of silence, Oak Bluffs springs to life when summer arrives. The town has something for everyone. For beach bums, there are cool, pretty beaches to plunge in. For foodies, many seafood restaurants line Oak Bluffs's streets. While for avid shoppers, the shopping landscape in downtown Oak Bluffs is pretty decent. In summer, it is often common to see boaters pulling in the paddles above the waters of the beautiful Sengekontacket Pond.
The Takeaway
Touted as the most educated state in America, Massachusetts is also an adventurer's playground. For nature lovers, Massachusetts scenery travels the whole gamut, from the low-lying beaches—to the gasp-inducing mountainscapes. For history buffs, the history of the United States is in a sense, the history of Massachusetts. For art lovers, marvels such as the Calrk Art Institute are rare and hard to come by. And as many will agree, the best way to explore one of the original 13 states, especially in summer, is through cute, little towns such as Wellfleet, Chatham, and Lenox.