Despite being the 6th smallest state by land area, Massachusetts has so much to offer to new retirees searching for a new town to call home. Situated on the beautiful Atlantic east coast, Massachusetts offers picturesque small towns with scenic ocean views, and loads of natural forests perfectly crafted by mother nature. The state offers a high quality of life with one of the highest GDP per capita, and is one of the healthiest states in the United States. With all of these qualities including a collection of over 1,000 tourism sites, Massachussetts is perfect for retirees looking for a high quality of life paired with lots of fun!
1. West Yarmouth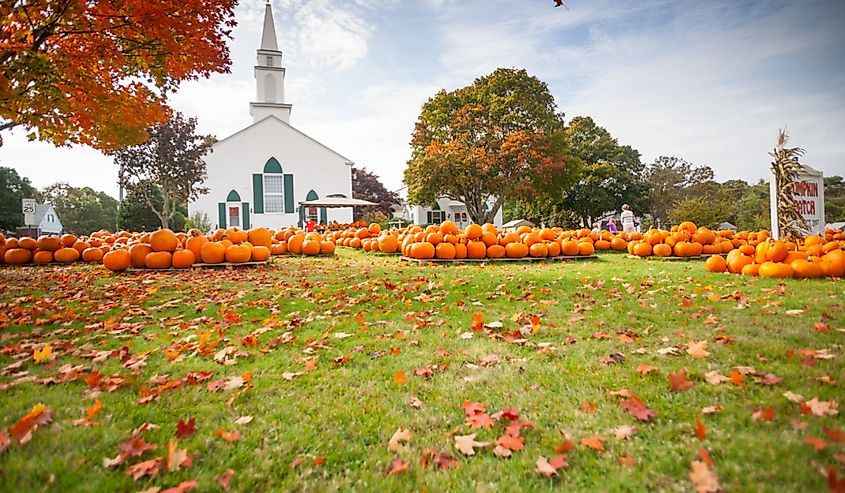 With great housing, beautiful weather, exceptional healthcare and fitness options, and loads of outdoor activities, West Yarmouth makes for an excellent option for new retirees researching new towns to relocate to on the freshly paved path to a tranquil retirement experience. With a quaint population of around 6,000, West Yarmouth offers its residents a dense, yet tranquil suburban experience where the majority of their neighbors are homeowners and have easy access to a variety of refreshing parks, cute coffee shops, and delicious restaurants. Most people who reside in this small, yet lovely community in Cape Cod are retirees or young professionals.
Home prices do run a tad bit higher within the $500,000 range on average, but with the amazing quality of living and services that West Yarmouth offers it is well worth it! There is little to no crime in this lovely community, which can increase the feeling of comfort one may seek when moving to a new area. All signs point to West Yarmouth being a great consideration for a new retirement home!
2. Chatham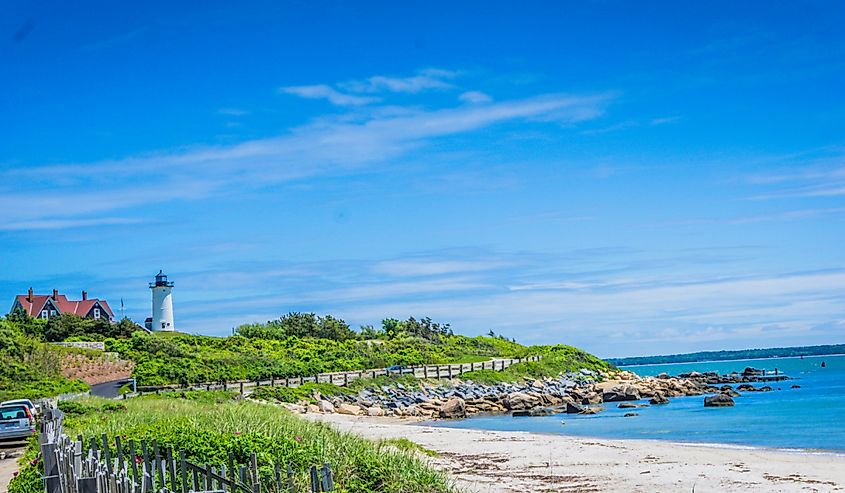 With a median age of 67 and a median income of around $80,000, Chatham residents tend to be older, perhaps retired residents doing quite well for themselves. This is great news for new retirees looking to be in a town with many others within a similar age range as themself. Perfect for retirees looking for a far more rural feel than West Yarmouth, more connected with nature but still able to maintain easy access to amenities and services, new residents of older age looking for a quaint lifestyle will be quite pleased with all that the lovely town of Chatham has to offer. Situated on the water with a strong sense of community, new residents will fit right in with kind locals, a fair rate of tourism, and delicious restaurants which serve seafood from Chatham's own beautiful beaches.
3. North Falmouth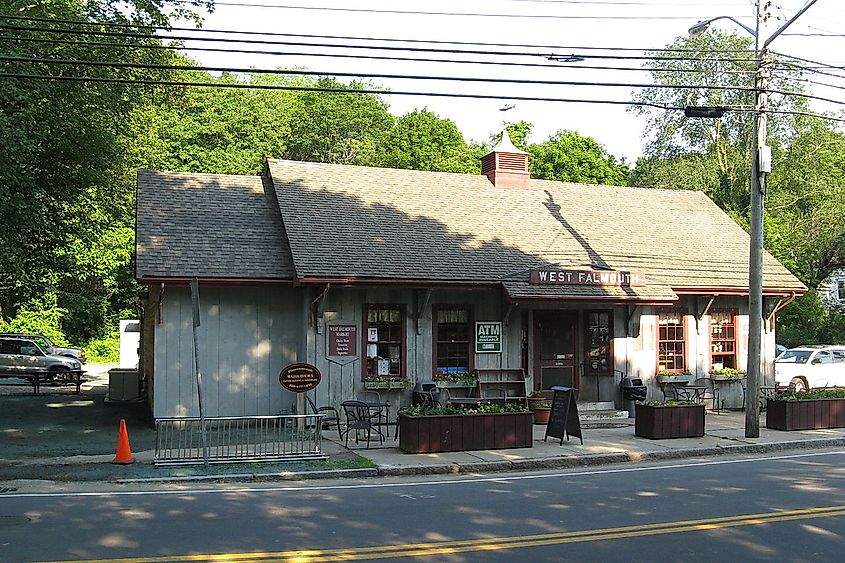 Being one of the smallest towns on this list with a population of around 3,000, North Falmouth is a dream destination for retiring folk who desire to escape society, live in a small close-knit community and enjoy all that nature has to offer. This stunning little beach town is perfectly sculpted by mother nature and offers a rural feel with friendly residents who are part of a blooming small town. Despite its small size, there is a great tourism industry thanks to its beaches which give retirees the option of leaving their tranquil homes to go participate in activities such as the movies, bowling, and exploring one of the most beautiful downtowns in the state.
North Falmouth, located on the peninsula of Cape Cod, is close to Borne Bridge, making the commute to mainland Massachusetts quite efficient and easy. It is also close to Falmouth, which has quite a few more amenities. North Falmouth is the perfect balance of rural and modern!
4. West Dennis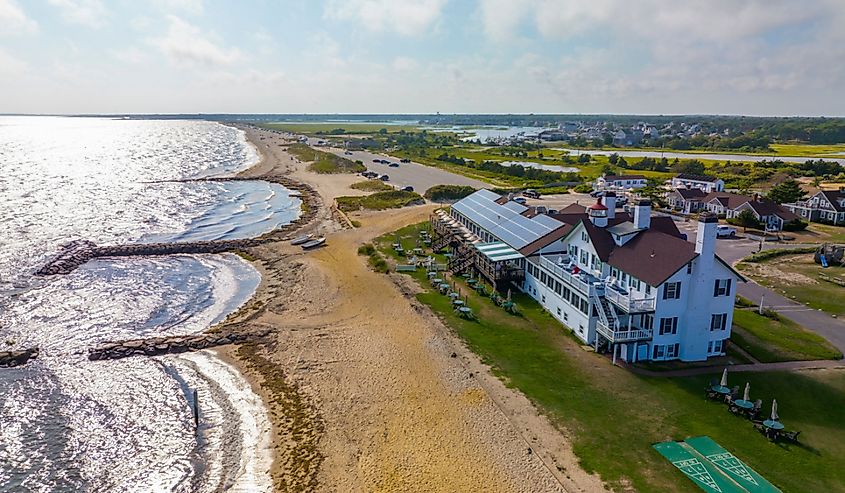 West Dennis is also a lovely small town waiting for new retirees with arms open wide, ready and willing to embrace newcomers to the town with ever so much warmth and love. With lower real estate prices than other towns on this list, low crime rates, and a high percentage of its residents over 65 years, West Dennis is the perfect option for couples looking for a seaside town to settle down in. With most of Cape Cod offering splendid summer weather, the tranquillity of winter and renaissance in summer offers quite a wonderful balance for new retirees. For such an exciting yet tranquil and refreshing era of one's lifetime, head to West Dennis.
5. The Pinehills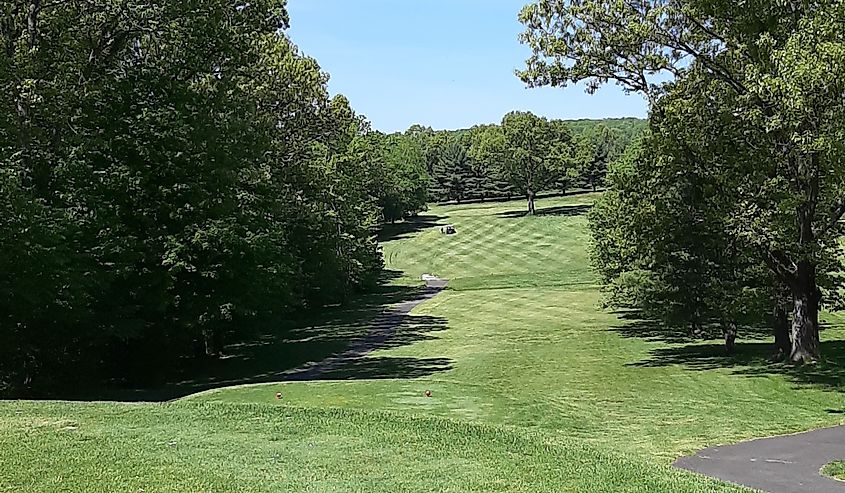 The Pinehills is an exquisite seaside town adorned by a golf course, beautiful Atlantic waters, and a population of just shy of 5,000 residents with a thriving 65+ community! The Pinehills has attracted a large share of retirees, especially those who love golf due to its high density of perfect gold courses complemented by the town's natural surroundings. The Pinehills is the kind of place where locals go to the local post office to pick up mail and the workers know everyone by name! This gives a great feeling of safety to know you have your neighbors around looking out for you, always there to give a warm smile and a wave hello! There are also lovely restaurants, taverns, and parks ready to welcome new residents!
6. Wayland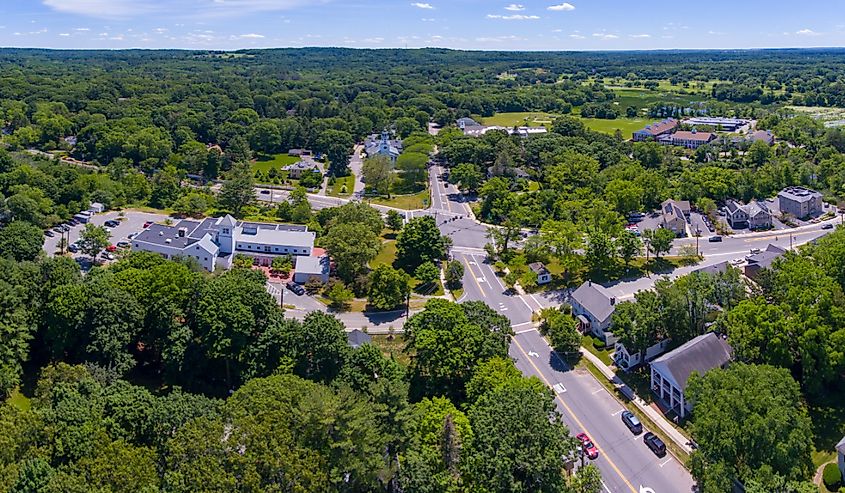 Being one of the largest on this list of lovely retirement towns, Wayland is home to a nice number of around 13,000 wonderful residents and is a warm suburb of the great city of Boston, perfect for retirees looking to live in a sparse suburban environment yet have the efficient option of commuting to the big city for a day of fun! With almost no crime, Wayland is an extremely safe community ranking high as a great option in terms of a town to raise a family in, perfect for those who have grandkids who love to visit! Despite being a bit more sparse and suburban, the community is united when it comes to supporting affordable housing, diversity, and kids/education! On top of that, with an abundance of nature and quick access to Boston for activities like shopping, Wayland is perfect for lively retirees who still want access to city life when in the mood for it!
7. Brewster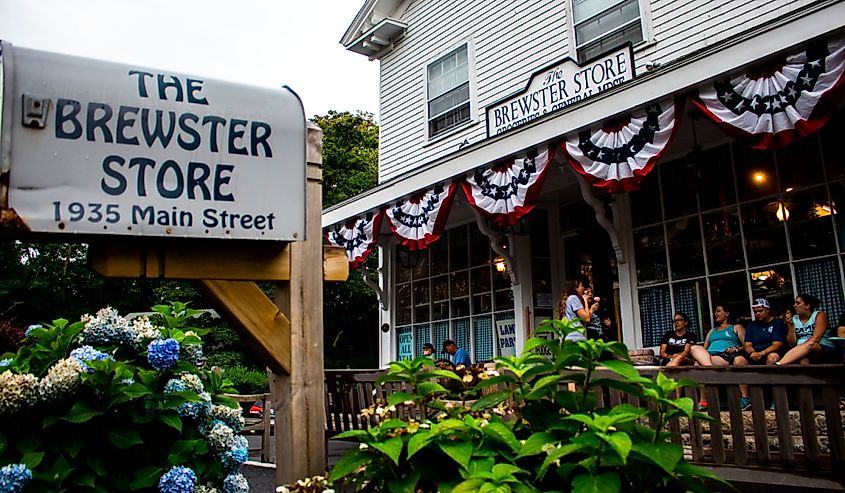 Being a bit smaller than Wayland with a population numbering about 10,000 wonderful residents, this quiet and sparse small community is perfect for retirees who seek a nature-loving, quiet, and family-oriented community. Despite having a tad bit more crime than other towns on this list, the rates are still extremely low, especially on a national view, and are rarely occurring. On top of that, if retirees are seeking a lifestyle that is a bit more isolated and quiet, Brewster is the ideal locale. The community experiences lovely summers and hosts an abundance of nature which draws residents out of their comfortable homes.
8. Yarmouth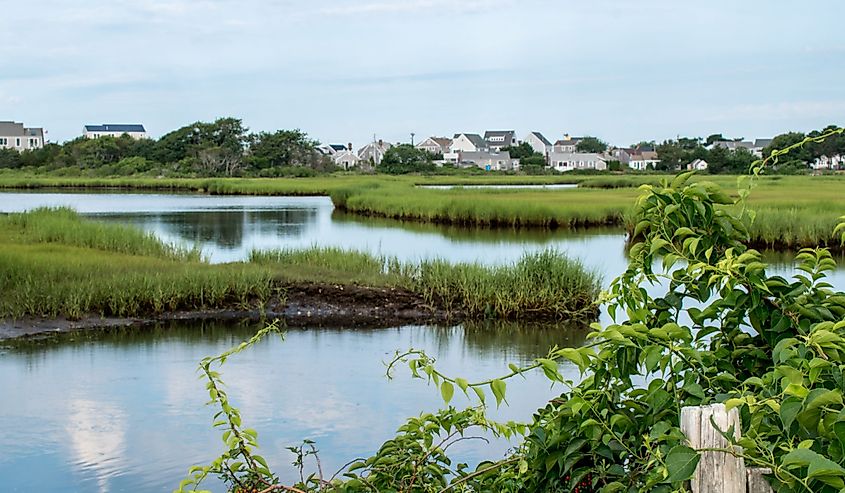 The beautiful town of Yarmouth takes the cake as the largest town on the list with a strong 25,000 residents. With most residents owning their own homes, Yarmouth is a great option for retirees looking to buy. With moderately low crime rates and a sparse, suburban feel, Yarmouth is exceptional for those seeking relaxation yet still a five-minute drive to the highway or to the grocery store. Many claim the town offers a safe feel, where residents experience the wonderful option to walk, bike, and run around the community without fear!
These towns, whether small and quaint like North Falmouth or fun and close-knit like The Pinehills and Chathan, or tranquil and calm like Brewster, offer new retirees a plethora of options when it comes to towns to settle down new roots in! With fantastic healthcare, golf courses, beaches, shops, seafood, and nature, these towns are a great representation of the state of Massachusetts. Inhale deep, let it out and take the leap toward new retirement beginnings in one of the excellent small towns of Massachusetts.