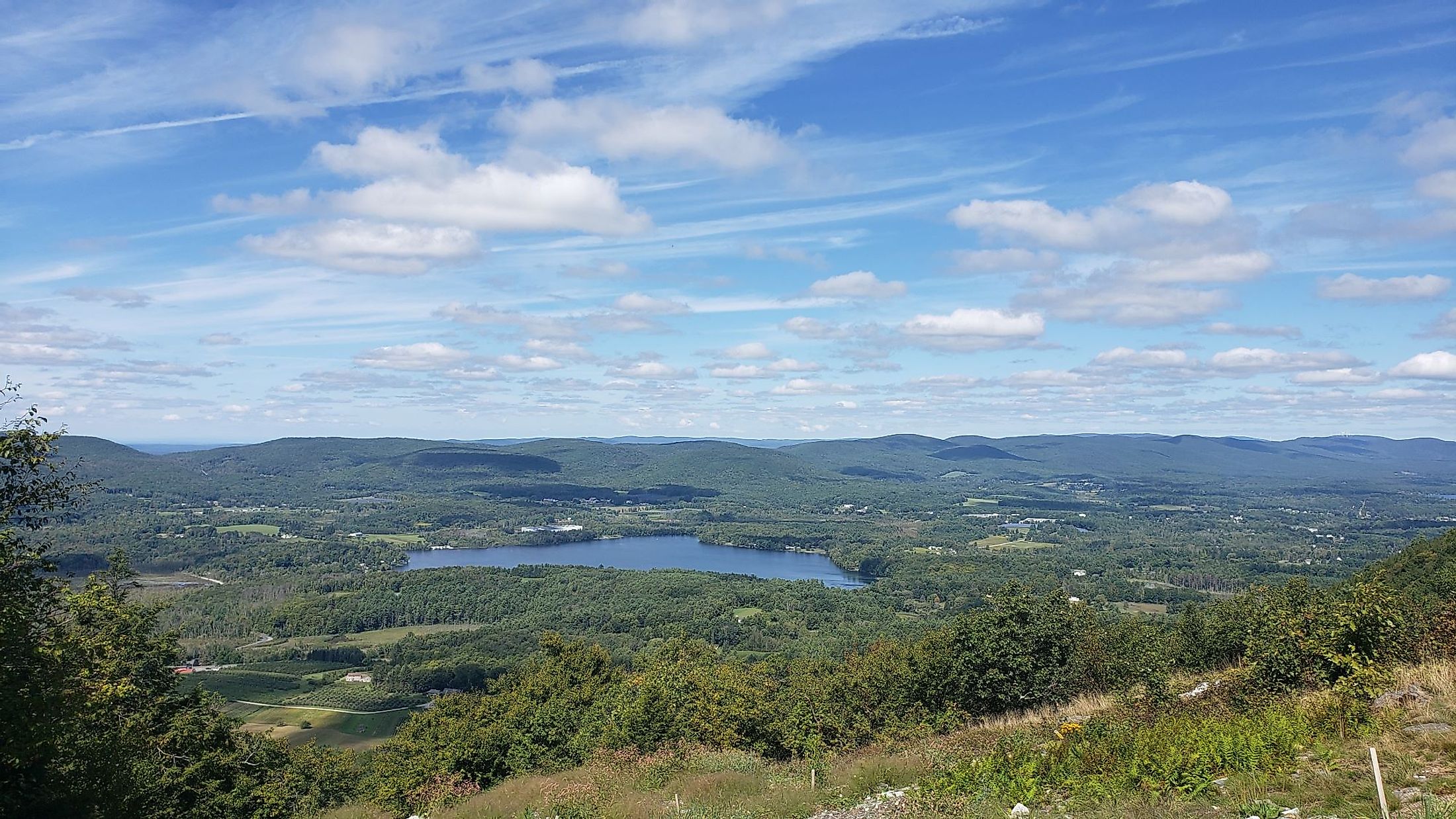 Lenox is a small town situated in Berkshire County in the western part of the US state of Massachusetts. The city is located in the picturesque countryside, which has hosted many famous artists, such as Fanny Kemble, Catherine Sedgwick, and Nathaniel Hawthorne. Lenox forms a part of the Pittsfield Metropolitan Statistical Area and is a popular summer getaway, as well as a site of Tanglewood and the summer home of the Boston Symphony Orchestra, which features the annual Tanglewood Music Festival.
Geography And Climate Of Lenox

Lenox stretches over a total area of 56.1 sq. km, of which 55.0 sq. km is occupied by land and 1.2 sq. km is covered by water, with its town center located 201km away from Boston in the west. The town is centrally located between Pittsfield in the north, Washington in the east, Lee in the southeast, Stockbridge in the southwest, and Richmond in the west separated by a range of the Berkshire Mountains. Moreover, October Mountain easts the town rising above the Housatonic River, which streams along that area of the city and is obstructed by a dam that forms Woods Pond. Besides, the city hosts Valley Wildlife Sanctuary south of Yokun Seat.
Lenox experiences a humid continental climate with warm wet summers and freezing snowy winters, with partly cloudy skies throughout the year. Temperatures fluctuate seasonally from -10 °C to 26 °C and are rarely below -19 °C or above 30 °C. For tourists, the best period to visit Lenox for warm-weather activities is from June to September, whereas the coldest months marking sub-zero temperatures are January and February.
Brief History Of Lenox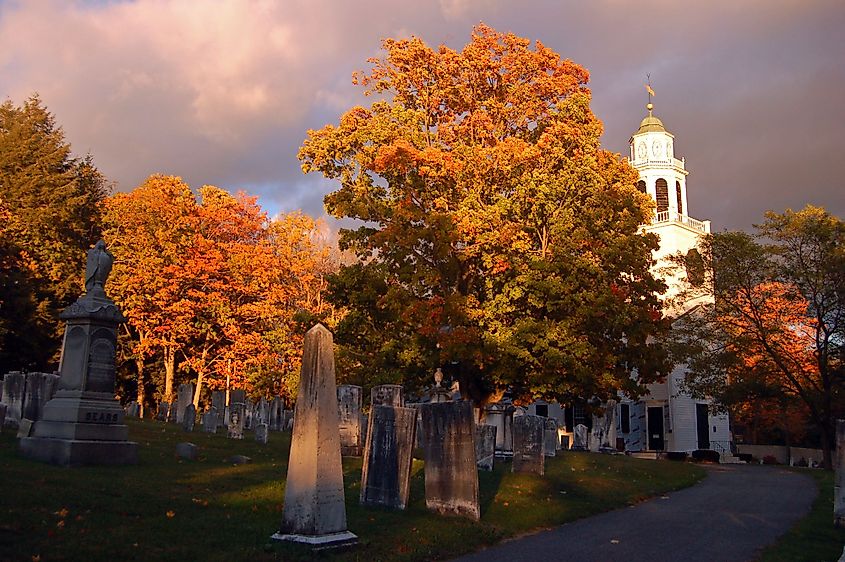 Lenox was settled by European colonials Jonathan and Sarah Hinsdale in 1750, who came from Hartford, Connecticut, and established a small inn and general store. Earlier, the area was named Yokuntown, after a Native American chief, and was inhabited by Mahicans who lived nearby the Hudson and Housatonic Rivers. The Province of Massachusetts began trading land for townships in 1761, then Josiah Dean bought the lot, which became the cities of Lenox and Richmond. Officially incorporated in 1767, Lenox was named after Charles Lennox, the 3rd Duke of Richmond and Lennox, and a revolutionary protector of colonial rights. Early industries included farming, sawmills, potassium hydroxide production, glassworks, and mining. Although small businesses were raised in the town, it has been primarily rural and agricultural, with its nature preserved. In the 19th-century business tycoons like Andrew Carnegie came to hire the organized farms and streets of Lenox as a perfect summer retreat destination, transforming the simple farms into grand estates complete with huge summer mansions that are still standing for tourists to admire and stay in, whereas a lot of them have been converted to splendid resort hotels.
The Population And Economy Of Lenox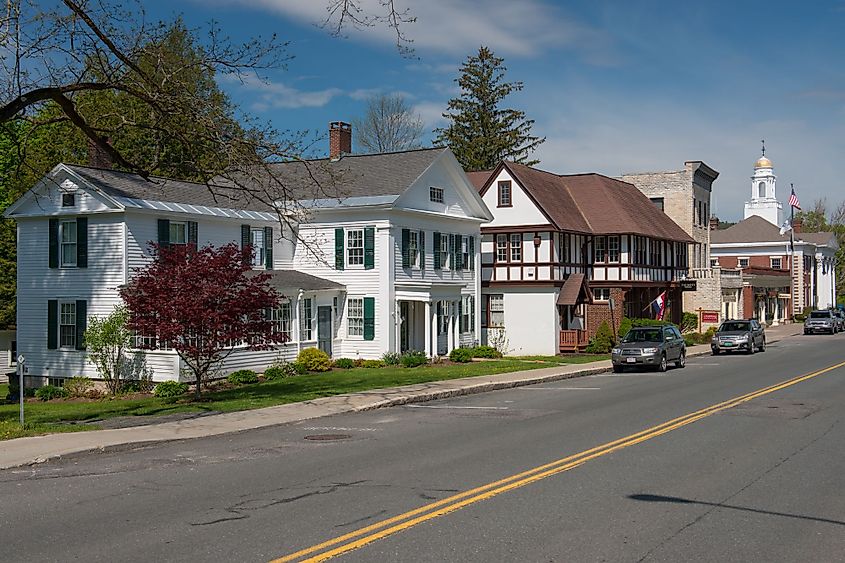 The current population of Lenox is estimated at 1,899 residents, where 82.83% of those residents were born in the country, and 38.97% of them had been born in Massachusetts. Around 1.37% of the residents are not US citizens, with most of them coming from Europe. Lenox has established an excellent farming industry that has vanished throughout the years and got replaced by touristic resorts and retreats. Today, along with its high tourism revenue, Lenox's economy features some other key services industries, like health care, education, as well as scientific and technical services. Retail trade is also a busy business in the town, giving the highest income to its residents. Where the average income of a Lenox resident is $42,755 a year, undergoing a 6.3% sales tax rate and a 5.1% income tax rate.
Top Attractions In Lenox
Berkshire Scenic Railway Museum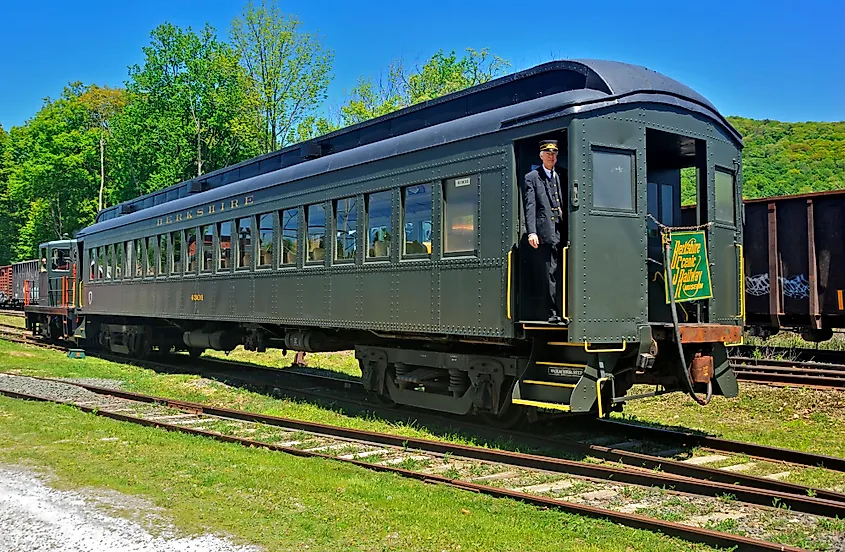 The museum was created in 1984 as a not-for-profit organization, offering displays of historic railroad equipment. In 1984 the Berkshire Scenic Railway Museum started operating passenger trips between Lee and Great Barrington. In 1989, passenger procedures were suspended due to weakening track conditions, and then returned in 2003 with regular schedules to Lee and Stockbridge.
The Mount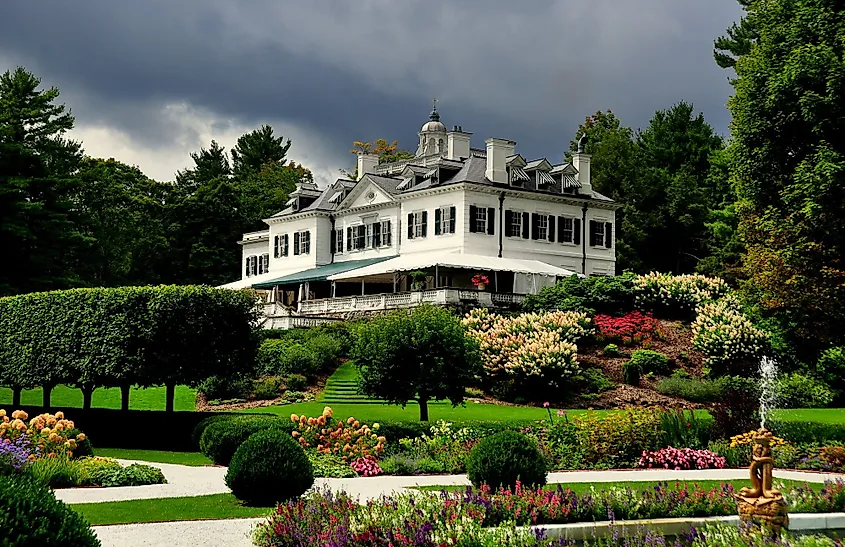 The Mount is a country house that was designed and considered the first real home of the noted American author Edith Wharton. Built in 1902, the estate is located in The Berkshires and is open to the public. The property was announced as a National Historic Landmark in 1971 and welcomes annually 50,000 visitors who tour the property and learn about Edith Wharton and explore the rooms without obstruction. The Mount also presents lectures, workshops, and outdoor sculptures, with over 40 local partner organizations.
Pleasant Valley Wildlife Sanctuary
In addition to the above top iconic attractions, Lenox has many theatres, museums, historic sites, and ski areas. Pleasant Valley Wildlife Sanctuary, October Mountain State Forest, and Kennedy Park are sites to explore the beauty of nature, as well as hiking destinations. Moreover, the town offers various activities like Horseback riding, which is available at the Undermountain Farm and Riding Stable, and the Bosquet Ski Area, which offers mini-golf, picturesque chairlift rides, and snow tubing, go-karting, and water sliding.