The Best Small Towns in the Gulf Coast To Chill Out
The Gulf of Mexico touches Texas, Louisiana, Mississippi, Alabama, and Florida with its beautiful white-sand beaches and jewel-toned waters. It is home to plentiful small towns and fishing villages, boasting a connection with tidal streams and local estuaries brimming with fish. Naturally, one will find seafood galore, among other nautical attractions, piers, and beach recreation along the quartz sands.
From robust towns to tiny islands, these eight towns in three states sit chillaxing along the scenic Gulf Coast of Mexico. Choose anyone to enjoy beach access and plentiful, unique outdoor activities. Enjoy easy access from the heartland, or take a chill road trip along the coast with water vistas that hit a few, starting with Destin, a popular destination along the Gulf for chilling amid cultural and water views.
Destin, Florida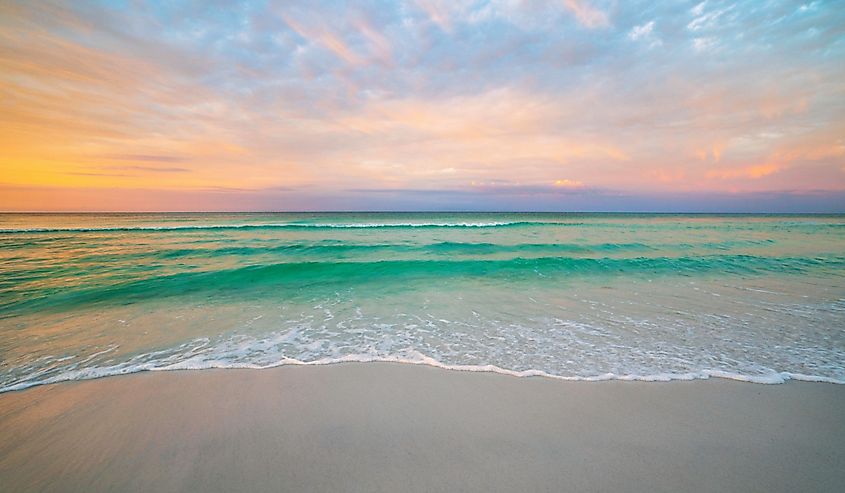 This charming fishing village sits humbly along Florida's Emerald Coast as one of the most popular places to chill with the sheer amplitude of relaxing and active pursuits around. Experience authentic Florida and immerse yourself in the local peninsula amid a laid-back pace and water views all around. Destin is a family-friendly destination with a relaxing vibe and something engaging for everyone, like strolling HarborWalk Village or Big Kahuna Water Park for rides and attractions.
The crown jewel, Henderson Beach State Park, is dreamy for sunbathing and swimming in the tranquil emerald-green waters that lap onto the snow-white-sanded shoreline. Enjoy waterside recreation and activities like fishing, sailing, and boating of all kinds. There are also plenty of wild trails, picnic pavilions (including grills!), as well as shopping and local eateries steps away.
Gulf Shores, Alabama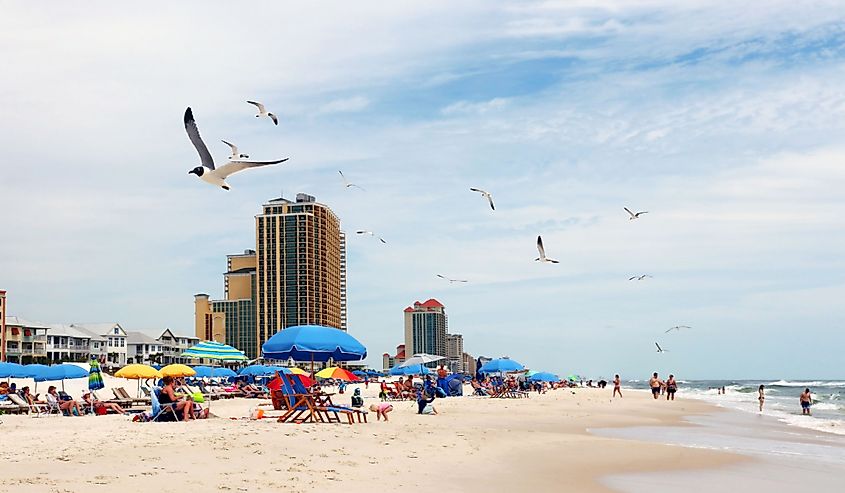 This coastal town in Alabama, with beautiful white sand beaches and lots of peaceful vibes, is a great place to get away from it all. Enjoy easy access about ten miles west of Orange Beach along the Gulf Coast to find immersive pursuits for everyone's taste. Explore the cool Gulf State Park, which is just a stone's throw away from the public beaches, for endless hikes with over 28 miles of trails through impeccable natural beauty.
From water sports and beach recreation to strolls along the coastline, visitors will find a favorite way to unwind or try everything, complete with shopping and waterfront dining options. The immersive Wharf is a must-experience, with attractions galore for laidback strolls amid open-air dining, entertainment, and shopping complexes along the bay with fresh sea breezes at every corner. Stay until the evening for a laser light show, or head to the beach and plop down by the electric blue waters underneath the gorgeous sunset.
Longboat Key, Florida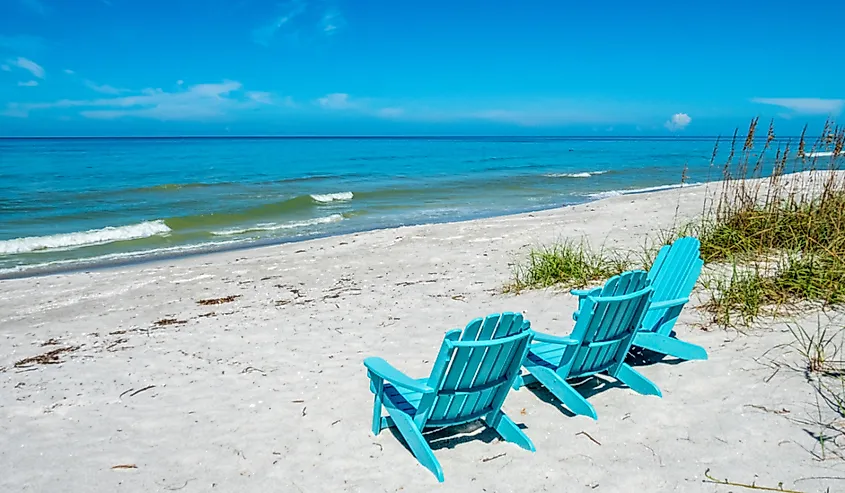 This easy-going beach town is a great place to catch chill vibes, just a quick 25-minute drive from Sarasota. Established in 1955, Longboat Key is a scenic, luxury community offering golf, gourmet restaurants, upscale shopping, and resorts for vacationers to enjoy its small-town atmosphere. Chillax any way you like, from ten miles of pristine white-sand beaches to retail therapy in this major shopping destination.
Cross the bridge to St. Armands Circle's outdoor space with a lively yet secluded feel and nature-embraced attractions. Developed even earlier in the 1900s by circus magnate John Ringling, it offers a lovely tropical atmosphere to peruse through open-air shopping and dining options. Longboat has luxury boutiques, restaurants, and lush courtyards with patios and historic statues. Stay gulfside at the modern Zota Beach Resort, with a relaxed atmosphere, a private gulf beach, the Viento Kitchen + Bar, and private balconies to watch the sunrise from the waters.
Miramar Beach, Florida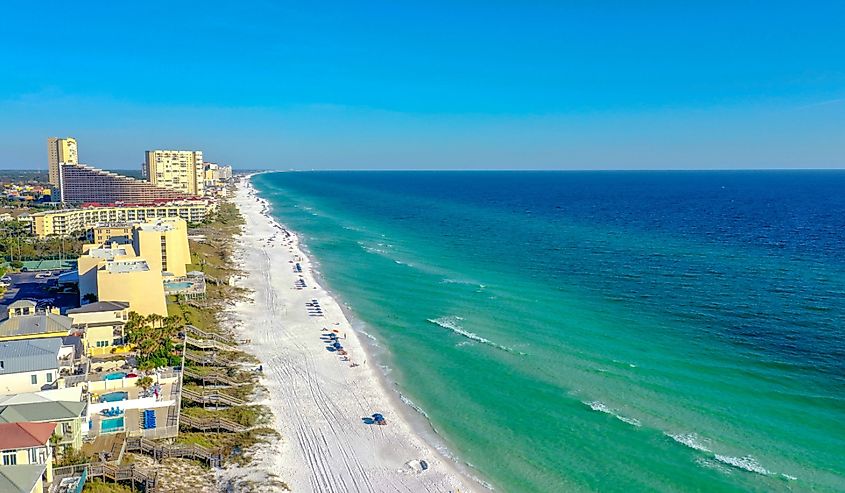 Miramar Beach is the place to chill out along the Florida Panhandle near Destin, with all the ingredients for an amazing beach getaway. Enjoy retail therapy in this premier shopping destination by visiting the Gulf at Silver Sands Premium Outlets or Grand Boulevard. Join the friendly, quaint community of 9,059 locals under Florida's loving sunshine, along the snow-white sand beaches lapped by jewel-toned waters.
Lounge by the shoreline from morning to night and enjoy sunset strolls, some of Florida's most spectacular, while filling the days with active pursuits like kayaking, fishing, swimming, and boating. There are also golf courses, including Hidden Dunes Beach & Tennis Resort, with six championship clay courts where players can rule under the guidance of award-winning USPTA tennis teachers.
Padre Island, Texas
This small barrier island, only a three-mile-wide town chilling along the Gulf on the Texas coast, will induce the chill of a lifetime. Get away from everything and everyone in the Cowboy State to a quiet beach-scape paradise with just 3,000 locals for a homey atmosphere and scenic vibes like nowhere else in the state. Padre Island's beautiful beach calls for days of lounging and combing, alongside low-key recreation and activities for every taste and group to unwind.
Padre Island National Seashore is the world's longest undeveloped barrier island with a beautiful coastline and truly pristine nature to unwind. Enjoy camping, biking, and hiking through a natural world in a remote setting that lets one really disconnect. Do not forget to get provisions at Corpus Christi, just across the bay, when needing a night out! Unwind along Sigsbee Deep, the deepest part of the Gulf of Mexico, with a fishing rod to catch over 272 varieties of saltwater fish in glorious blue waters for an evening cookout. Visit for the seasonal nesting of endangered sea turtles along the beach or when the little hatchlings are chilling along the sands!
Panama City Beach, Florida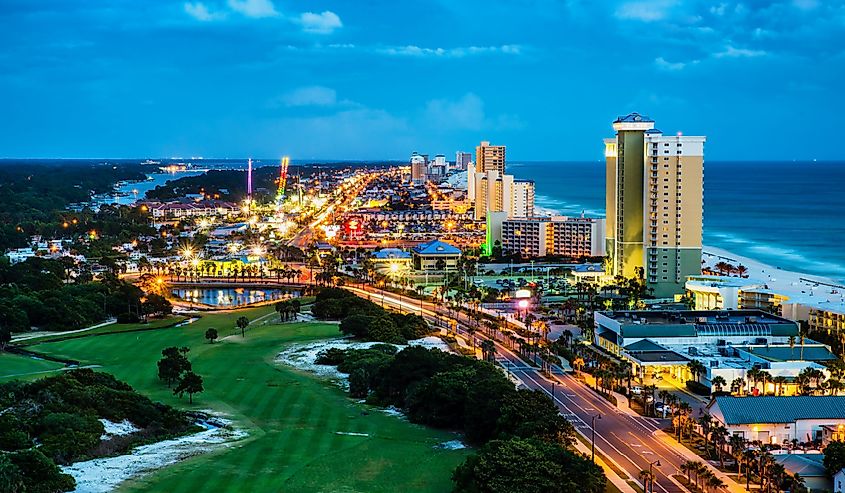 The small town with "beach" right in its name and the moniker of the "Spring Break Capital of the World" is the chillest place around, just 45 minutes east of Destin. PCB is stunningly beautiful, with white-sand beaches, gorgeous views, and a laid-back vibe. The tropical beach atmosphere extends onto the streets with a "let it all hang out" feel, where tourists can stroll along in flip-flops amid all the attractions. PCB is a sea turtle nesting paradise where visitors can watch these cute creatures chill on the beach, laying eggs in March and October.
Catch some up-close marine life at the Gulf World Marine Park or St. Andrews State Park with dolphin viewings. PCB's Pier Park is a stroll-worthy affair with tropical drink stands, where folks can also catch a movie after dinner. Take a ride on the Skywheel at sunset or enjoy the views from a boat tour out in the open sea, for a chillaxing experience with food, drinks, and an up-close and personal show of dolphins frolicking under the setting sun.
Pass-a-Grille Beach, Florida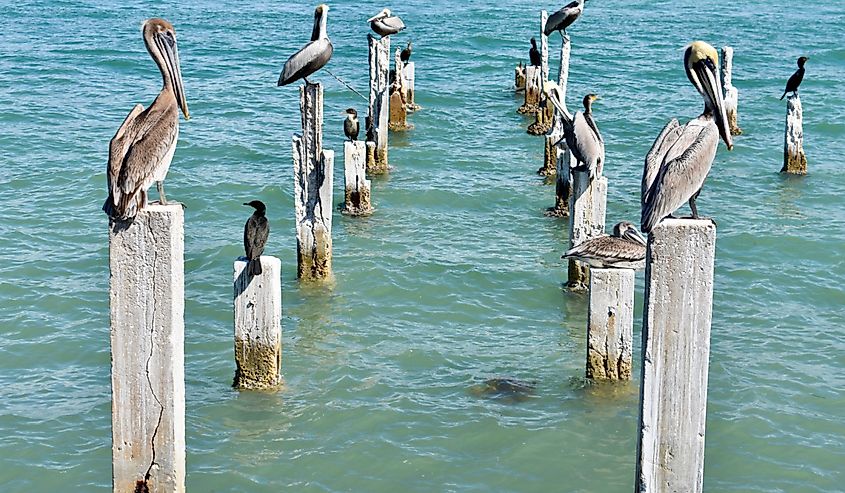 Chill out at the southern tip of St. Petersburg's barrier island in the quirky small-town environment of Pass-a-Grille, just a short drive away from Tampa Bay and Clearwater Beach. This beachfront town knows how to charm its visitors with a laid-back feel and quieter atmosphere. Visitors will not even find traffic here; just breathtaking beaches to lounge on the shore of St. Petersburg's best.
Spend days boating, fishing, kayaking, and paddleboarding, and evenings immersed in the spectacular Florida Gulf Coast sunsets. Pick out the prettiest seashell for a souvenir before heading into town for the pursuits and attractions that fill 8th Avenue. There are plenty of great restaurants to find at dinnertime on a stroll along the Pass-a-Grille historic district, complete with sights and boutiques.
Tarpon Springs, Florida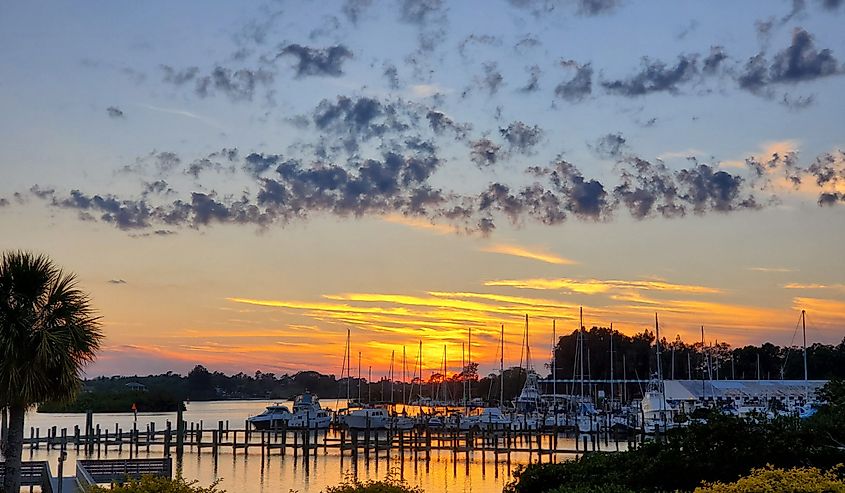 Tarpon Springs is one of the most interesting towns along the state's central coast, with a long history and vibrant culture proudly on display in its attractions and sights. The town, first settled by the Greeks in the late 1800s, is among the oldest of the US' Greek settlements. Visit this small central Gulf Coast town to discover glorious architecture, yummy traditional cuisine, and year-round festivals.
Take the St. Nicholas boat tour to dive for 18 varieties of sponges in the waters around Dodecanese Blvd, or enjoy the views and learn about this unique diving process. There are a myriad of scenic outdoor activities at the 155-acre Fred Howard Park, a preserved natural waterfront. Take a scenic stroll and chill out on a picnic, or enjoy laidback recreation with sights. Hop on the causeway directly to the white sandy beach for gorgeous views of Florida's Gulf Coast!
Conclusion
Choose a chill town from this list along the Gulf's 1,000-mile coastline and enjoy warm, shallow, and calm Gulf waters from some of the best beaches in the US. From the Emerald Coast to a Texas island enclave and Alabama, visitors can immerse themselves in various scenery throughout the easy-going coastal Gulf lifestyle. Get a dose of culture and history along the vibrant downtown streets with tourist-centered attractions amid the historic sights of fishing villages and harbor towns.
Feel the worries escape from your mind with the calm vibes and open views as you lounge along the pristine beachscape or enjoy immersive activities mere steps away. These best towns to chill, including plentiful barrier islands, offer a remote feel, with passes between them continuously evolving through naturally-recreated sandbars.