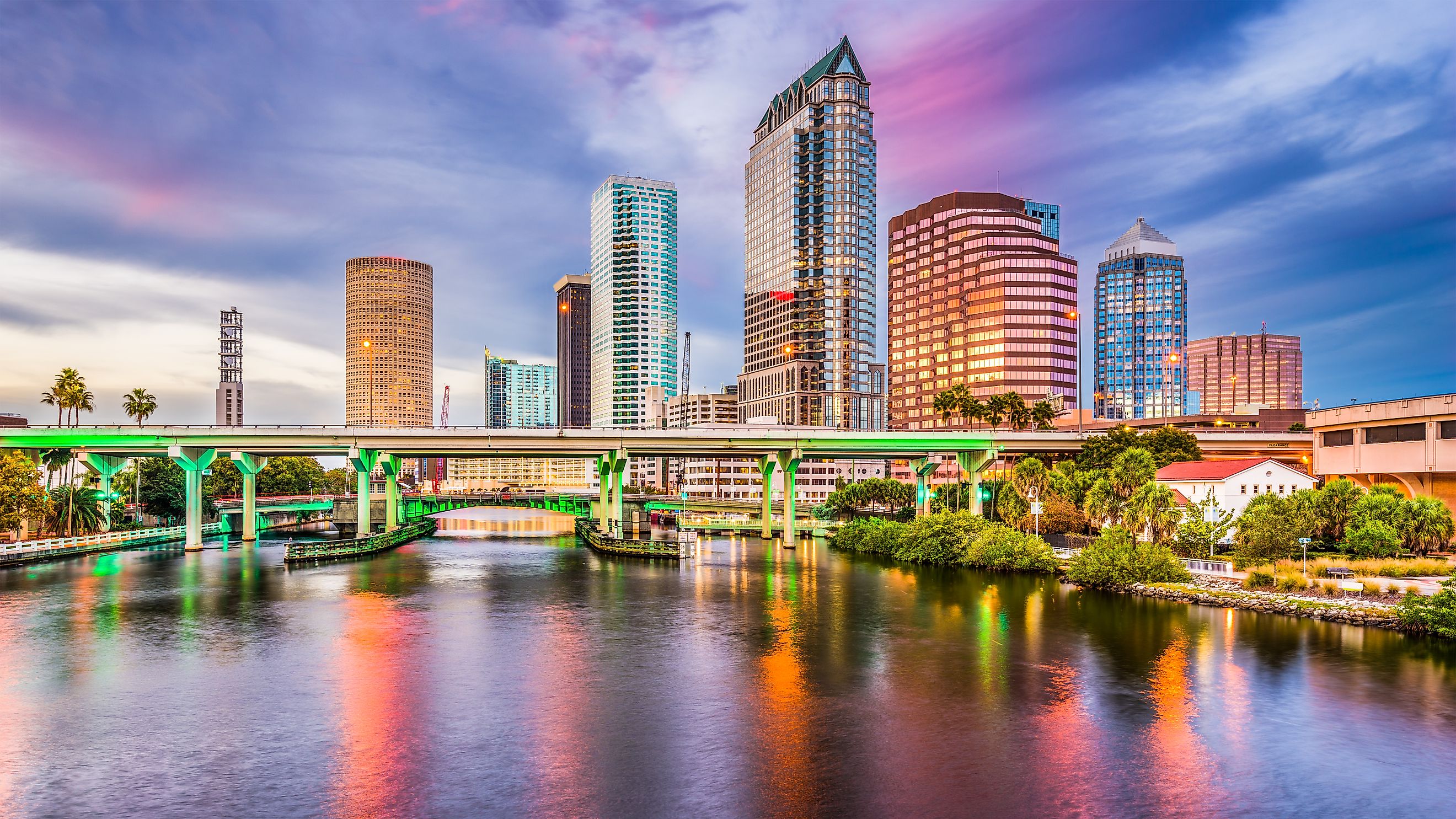 Tampa Bay is a massive natural harbor and shallow estuary on Florida's west-central coast that includes Hillsborough Bay, McKay Bay, Old Tampa Bay, Middle Tampa Bay, and Lower Tampa Bay. The Hillsborough River, which runs into Hillsborough Bay near downtown Tampa, is the bay's greatest freshwater inflow. Many minor rivers and streams also feed into Tampa Bay, creating a wide watershed area.
Geography And Climate Of Tampa Bay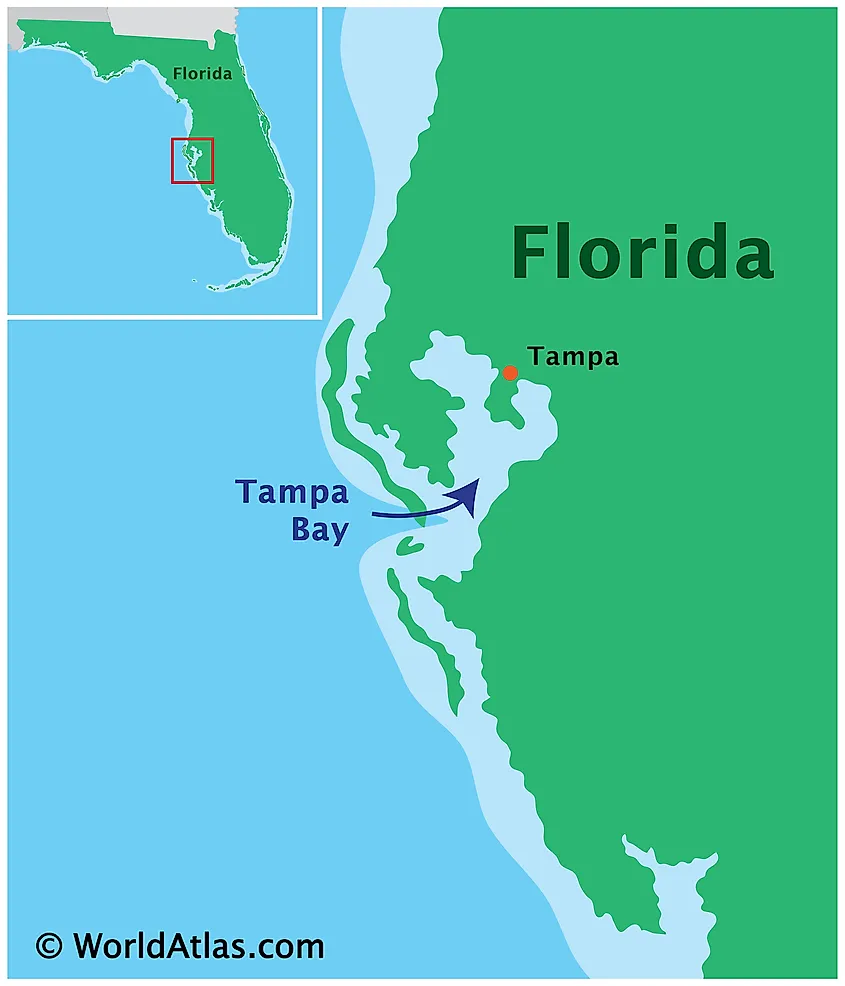 Tampa Bay originated some 6,000 years ago as a brackish drowned river valley type estuary with a broad outlet linking it to the Gulf of Mexico. Before then, it was a vast freshwater lake, presumably supplied by natural springs from the Floridan Aquifer. Although this exact mechanism of the lake-to-bay change is unknown, the main theory would be that sea-level rise after the last ice age, along with the construction of a giant sinkhole close to the bay's current mouth, formed a link between the lake and the gulf.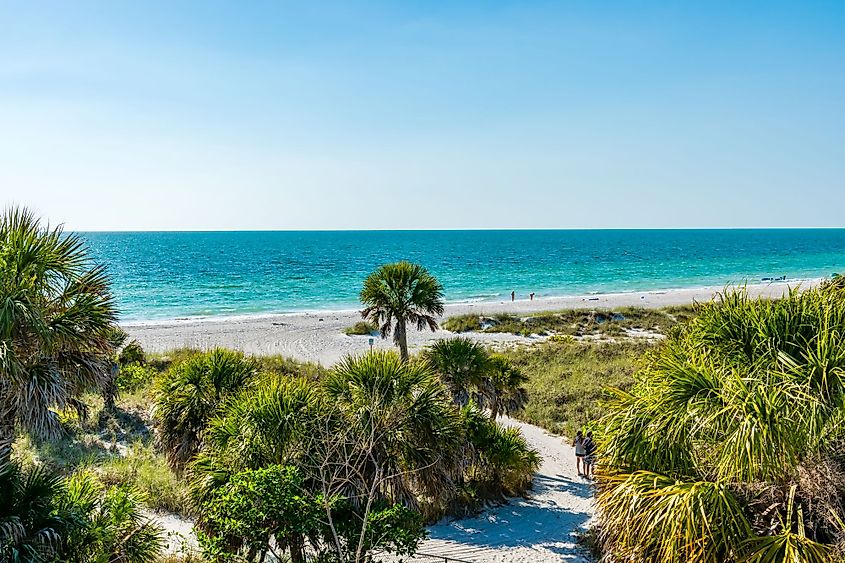 Near the shoreline, the Tampa Bay region has a humid subtropical climate that borders a tropical monsoon climate. There are two seasons in the Tampa Bay Area: a hot and wet season from May to October and a mild and dry season from November to April.
Ecology Of Tampa Bay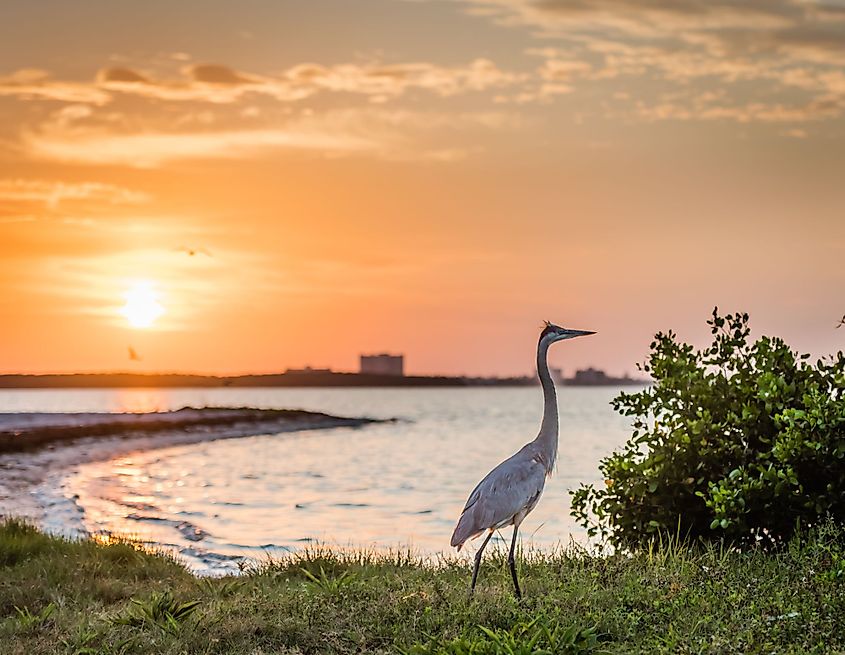 Tampa Bay is Florida's biggest open-water estuary, spanning over 400 square miles and comprising the coasts of Hillsborough, Manatee, and Pinellas counties. Rather than a single river, the bay's freshwater supplies are spread among over a hundred minor tributaries. The Hillsborough River is the bay's largest freshwater source, followed by the Alafia, Manatee, and Little Manatee rivers. Because of the numerous flows into the bay, its enormous watershed encompasses sections of five Florida counties and over 2,200 square miles. The bay's bottom is silty and sandy, with an average water depth of around 12 feet. The shallow waters of Tampa Bay, sea grass beds, mud flats, and nearby mangrove-dominated wetlands offer shelter for a diverse range of animals. The bay's waters are home to over 200 different fish species, as well as bottlenose dolphins and manatees, as well as a variety of marine invertebrates like oysters, scallops, clams, shrimp, and crab. More than two dozen bird species live year-round along its coasts and tiny islands, including brown pelicans, numerous types of heron and egret, Roseate spoonbills, cormorants, and laughing gulls, with many more migratory species joining them in the winter. Warm-water outfalls from power plants surrounding the bay also attract West Indian manatees to the area during the cooler months.
Brief History Of Tampa Bay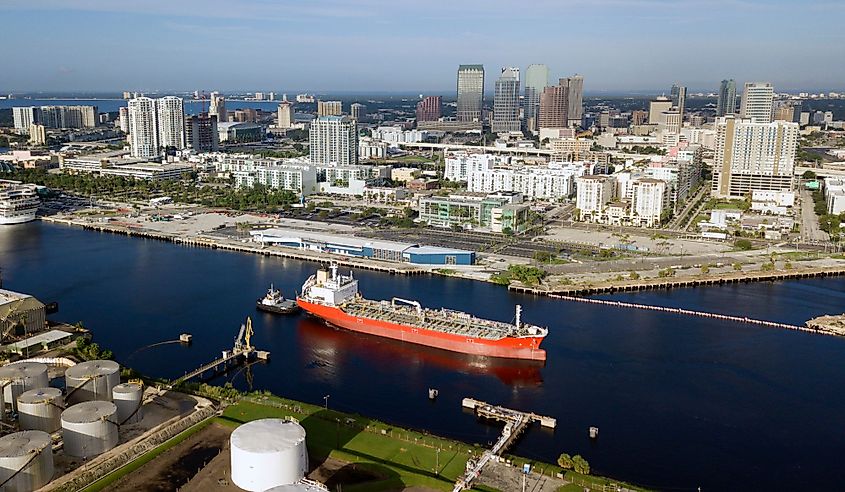 Despite a turbulent early history, Tampa has grown as a powerful, varied maritime town due to a constant cooperation spirit among public and private interests. When Spanish conquistadors first invaded Tampa Bay in search of gold in the early 16th century, they massacred hundreds of Native Americans who had benefited from the bay's and what would become known as the Hillsborough River's perfect location for waterborne commerce. However, the Spaniards abandoned the region after discovering no gold or rare jewels. English pirates and Spanish explorers alike were busy sailing the west coast of Florida in the mid-18th century, sometimes warring with each other and occasionally with the native inhabitants. Most of the area's indigenous peoples vanished and were victims of battle and illness after their forefathers had reaped the benefits of Tampa Bay for thousands of years. While there is some confusion regarding the actual derivation of the city and bay's names, there is little argument about the area's naval and marine commercial importance. The whole bay was referred to as a "Port" by Spanish explorer Cabeza de Vaca, one of the few survivors of a 1528 conflict with Native Americans, who wrote, "The Port of which we speak is the best in the world."
Early Human Habitation In Tampa Bay Area
Humans have been present in Florida for millennia, at least 14,000 years. Because of global glaciation, sea levels were substantially lower during the time, and Florida's peninsula extended about 60 miles west of today's shoreline. Paleo-Indian settlements have been discovered along rivers and lakes in northern Florida, raising the possibility that the original Floridians also resided on Tampa Bay when it was a freshwater lake. The Harney Flats site, which is roughly 10 miles east of the current location of Tampa's downtown waterfront, provides evidence of human occupation from this early time. The Manasota culture, a form of the Weeden Island culture, flourished on the Tampa Bay shoreline circa 5,000–6,000 years ago, after sea levels had risen to near-contemporary levels and the bay was linked to the Gulf of Mexico. By around 800 AD, this culture, which relied almost entirely on the bay for food and other resources, had been replaced by a similar Safety Harbor culture.
Tampa Bay History Center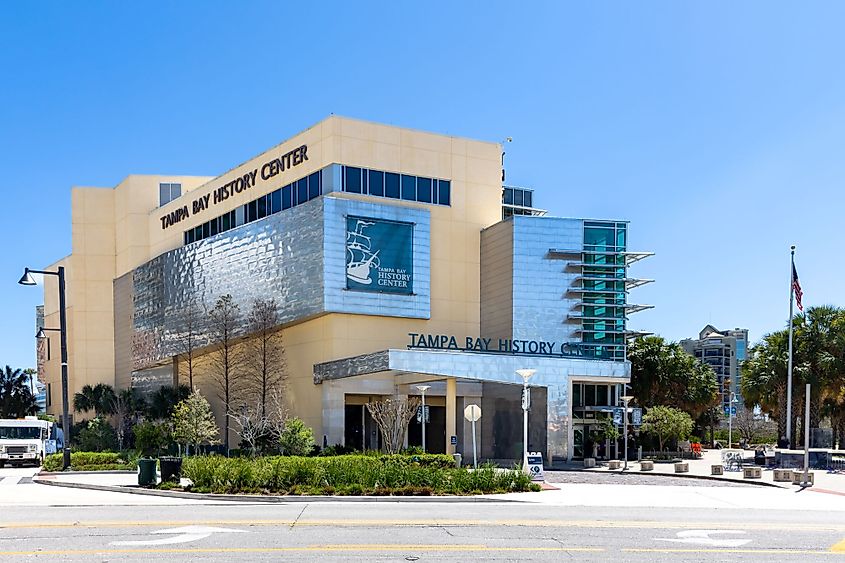 The History Center, with over 100,000 yearly visitors, is one of Tampa's major cultural attractions and a cornerstone of the city's cultural arts sector. The hands-on exhibit galleries, educational programs, and community activities at the History Center provide a pleasant, interesting, and instructive experience for tourists and locals of all ages. The History Center tells stories about Tampa Bay's and Florida's history, heritage, and culture, beginning with the first people who inhabited the peninsula, the arrival of European explorers, to the bay's modern role as a port city drawing tourists and visitors from around the world. It also houses the Touchton Map Library/Florida Center for Cartographic Education, which is the state's sole cartographic research center, and it holds one of the world's most extensive collections of Florida cartography, with holdings spanning more than five centuries.