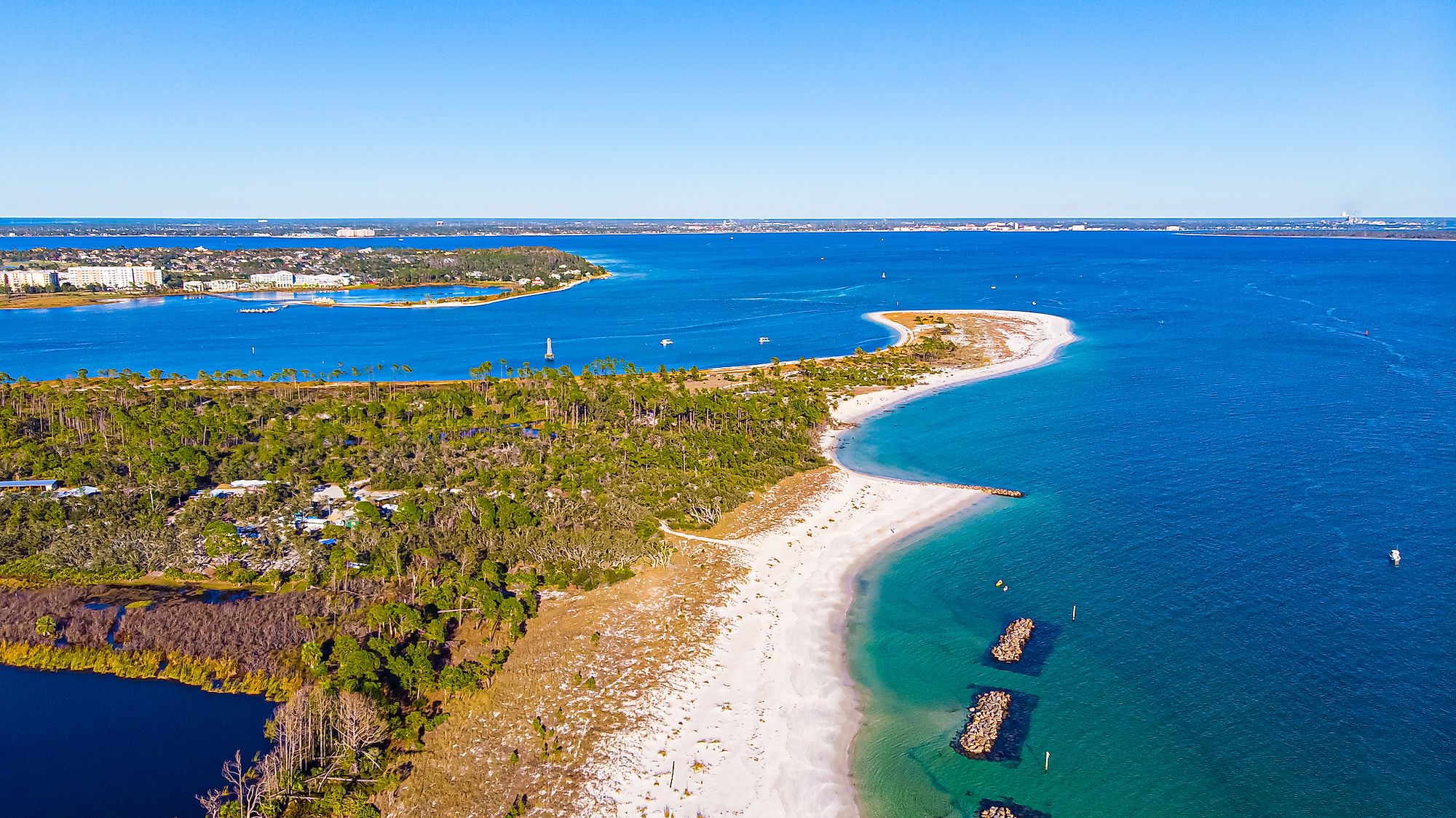 Situated on the shores of the St. Andrews Bay, Panama City's ideal climate, stunning beaches, and rich history makes this city one of Florida's most popular tourist destinations. The city embraces all the beauty and benefits of a progressive city while holding on to the charm of its humble fishing village beginnings.
Geography Of Panama City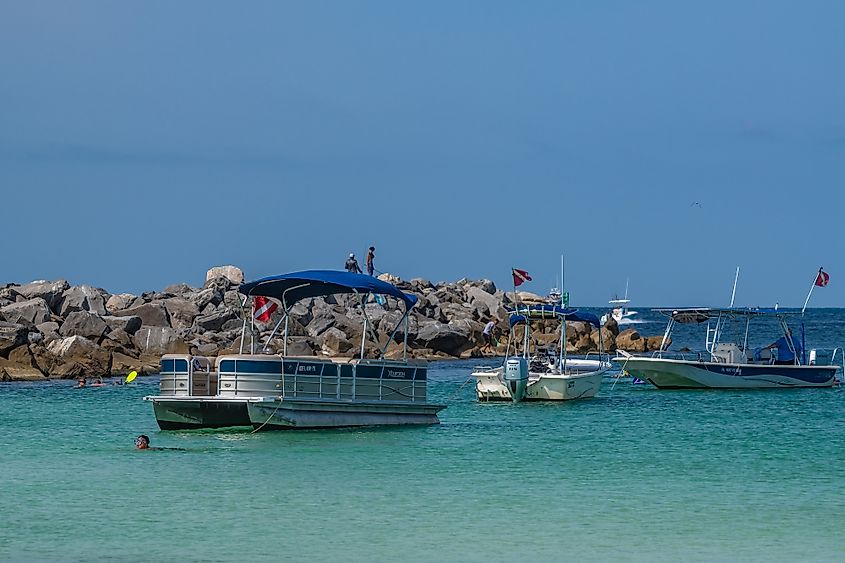 Located in Florida's northwest and within the Florida Panhandle, Panama City is considered the largest city between Tallahassee and Pensacola. Serving as the seat of Bay County and St. Andrew Bay's port of entry, the city is located 95 miles east of Pensacola, 170 miles east of Mobile, and approximately 100 miles southwest of Tallahassee. Moreover, the city's Deepwater harbor is landlocked, linked to the gulf through a channel, and situated along the Intracoastal Waterway. Panama City's geographic coordinates are 30.1588°N and 85.6602°W (30.1588, -85.6602), and it has an elevation of 26 feet. In addition, the city has a total area of 35.4 square miles, 17.39% of which is water, with the remaining accounting for land area. 
Climate Of Panama City
The Köppen Climate Classification classifies Panama City as a humid subtropical climate with an average annual temperature of 68.8°F. The city's summers are considered hot and oppressive, lasting 4.3 months from May 21 to September 30. The city's summer season experiences an average daily high of above 84°F as well as prevailing southerly winds. July is considered the year's hottest month, attaining an average high of 89°F. As for the city's winter period, which stretches from December 4 to March 1, it is short and cool. These winter months encounter an average daily temperature of 53°F, with January accounting for the year's coldest month with an average low of 46°F. The average rainfall in Panama City is 68 inches per year, with July receiving the rainiest days throughout the year, given its average of 18 rainy days. Based on multiple tourism scores, the best time of year to visit the city and experience all its warm weather activities is from early April to mid-May and from early October to early November.
Population And Economy Of Panama City
As of 2022, Panama City has a population of over 27,300 individuals with a population density of 781 residents per square mile. With this current figure, Panama City ranks as Florida's 96th largest city and the US' 1413th largest city. The city population is currently experiencing a decline rate of -8.19%. Since the 2010 US Census, which recorded a total population of 36,500 individuals, the city's population has decreased by -25.04%. In terms of ethnic groups, the city's population is predominantly White and makes up 71.86% of the total. Black or African American individuals make up 20.83%, Asian individuals make up 1.99%, other races make up 1.82%, and individuals of 2 or more races make up 3.50%. Regarding gender, 54.4% of Panama City's population is female, whereas 45.6% is male. The city has a median age of 39 years, further divided into 41.2 years for females and 37.1 years for males. 
Panama City currently has a median household income of USD 60,208 and a poverty rate of 21.64%. The city's chief economic factors include tourism and the military, although manufacturing chemicals and paper products, shipbuilding, and fishing are also of significance. In terms of the most commonly held jobs, most of the population are employed in sales and related occupations, office, and administrative support occupations, food preparation and serving-related occupations, and management occupations. The city has a median house value of USD 155,800 and a median monthly rental cost of USD 945.
Brief History Of Panama City
Initially known as "Old Town," the area was settled by the English in 1765. This first settlement was primarily a fishing village and was subsequently called "St. Andrew" after several other names, such as Park Resort, Harrison, and Floriopolis. Throughout the American Revolution, the city was founded by loyalists who used the land to grow indigo and develop prosperous industries. These thriving industries included lumbering and naval stores. When it came to the American Civil War, the fishing village of St. Andrew established several fisheries and saltworks to support the Confederacy. However, these were later destroyed by the Union in 1863.
In 1909, the city became known as "Panama City" when St. Andrew and Millville were merged by George Mortimer West, the developer of Panama City, Panama. By giving it this name, he hoped real estate value would rise in the county, given the fame of the Panama Canal. The city's population rapidly grew during World War II due to the boom in industrialism, as the city became an industrial war center given its shipbuilding capacity. Furthermore, Panama City served as the closest port between the US mainland and the Panama Canal's Caribbean entrance.
Tourist Attractions In Panama City
St. Andrews State Park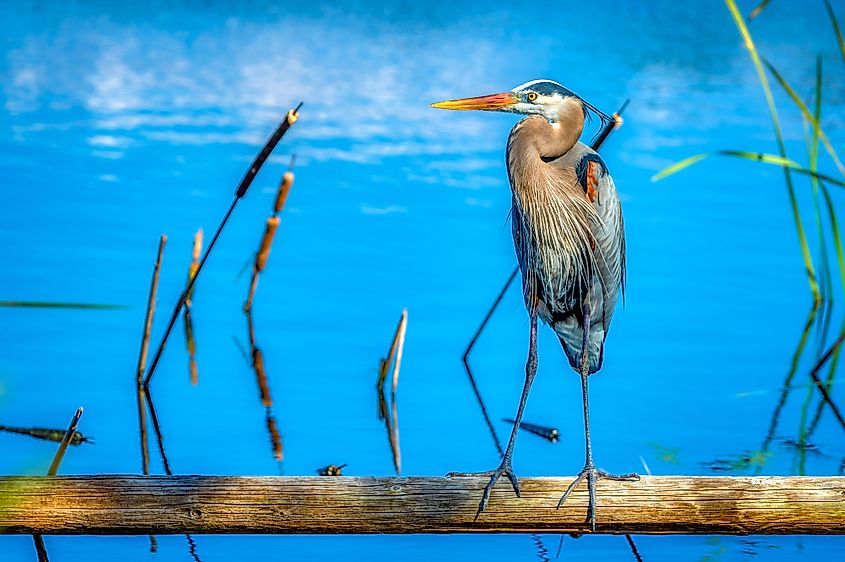 Commonly referred to as the home of one of the US' best beaches, St. Andrews State Park's turquoise lagoon offers visitors many water activities, including surfing, canoeing, and kayaking. Snorkeling and scuba diving are also top tier, as the calm lagoon provides the opportunity to explore its remarkably colorful underwater life. For those wishing to stray further away from the beach, the park offers opportunities for bird watching, picnicking, hiking, and even camping.
Historical Attractions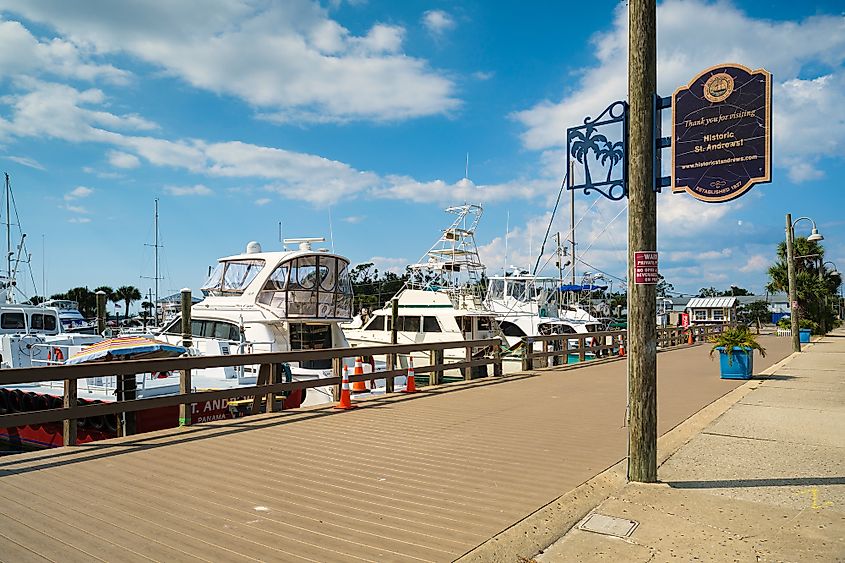 Besides the plenty of tropical beach attractions on offer in nearby Panama City Beach, the city has a variety of historical attractions to offer visitors. Visiting Historic St. Andrews through a self-guided audio tour or the many free guided walking tours allows an in-depth look at many of the town's historical locations. Other must-visits are the Panama City Publishing Museum (home to the city's first newspaper), Bay County Historical Museum, and the Robert Lee McKenzie House (Panama City's first mayor).
As the geographic center of Florida's Northwest, Panama City offers some of Florida's best beaches and water attractions. Yet, its rich history and historical attractions give visitors a substantially different perspective, thereby making Panama City a much more unique destination than typical tourist vacation destinations.