The Best small towns in Florida To Chill Out
The 27th state of the United States, Florida, with its polished, poised cities and pristine beaches, is the third most populous state in the country. Escape to one of its picturesque small towns for a chillout on a summer vacation or a quick getaway from your smelting megalopolis. The Sunshine State is a sensational mix of nature and charming history seamlessly blending under the tropical environment along the coast.
Choose from the Nature Coast or the Treasure Coast, among others, or visit an inland town for unique culture, a retro vibe, and the vibrant art side of the state. These eleven towns, each with a distinct character, are the best to achieve total chillout in Florida any way you like: think fresh seafood, surfing, and sapphire seas with a glistening shade of emerald in the eye.
Apalachicola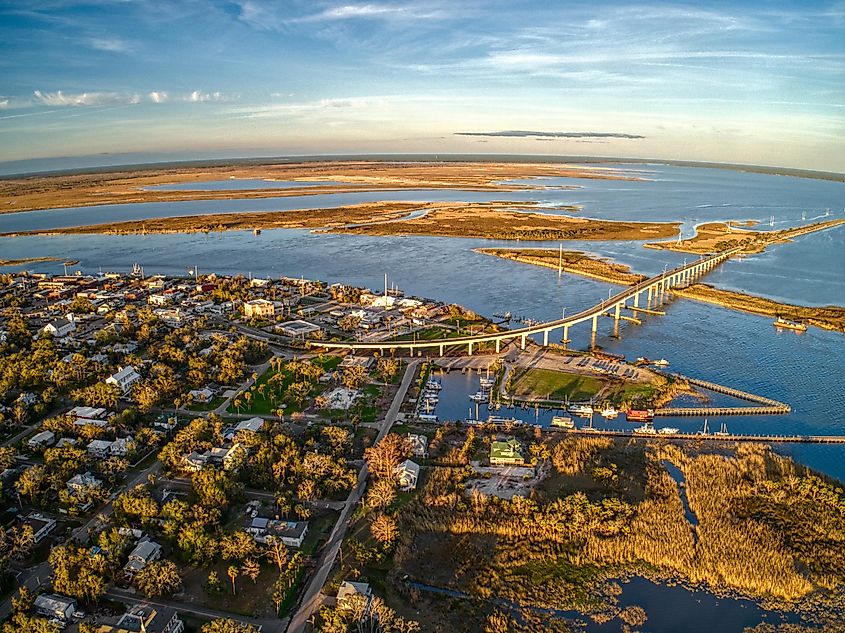 With a population of just 2,230, Apalachicola, the "Oyster Capital of the World," is the chill spot for all the nation's seafood lovers. Escape for the small-town charm, Floridian sun, and beautiful nature replete with activities and wildlife sightings. The Scipio Creek Boardwalk is the perfect first chilling spot to get a feel of the town along the Apalachicola River estuary and take in the spectacular scenery. Enjoy chilling with the seaside views along the Gulf of Mexico coast from the beach or a mouthwatering waterfront restaurant for any style of dining.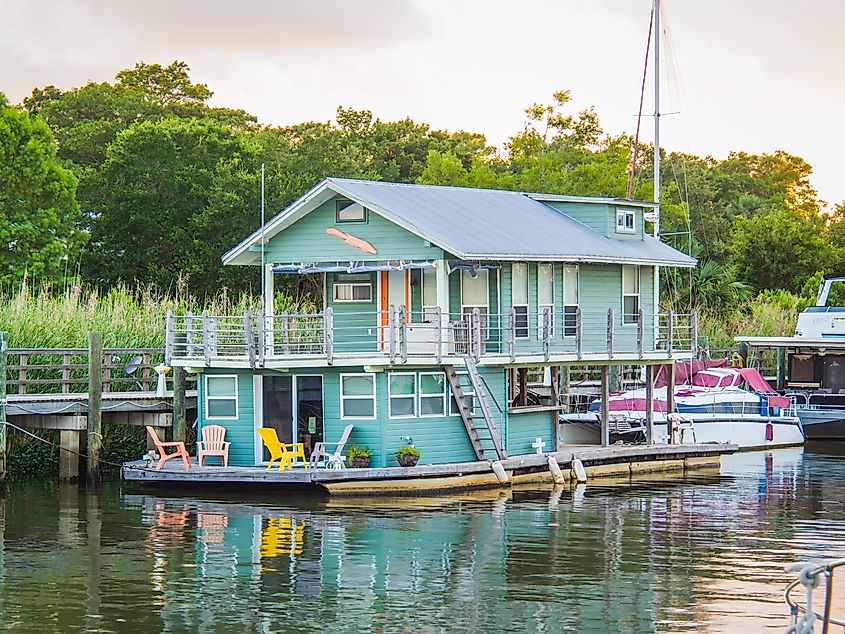 The little family-friendly town is lovely for a cultural stroll, with over 900 scenically historic homes and structures from the 1830s and on. Take a charter tour to fish for your next scrumptious dinner, or have a land adventure at the stunning Apalachicola National Forest or Tate's Hell State Forest. Stop by the John Gorrie State Museum to experience the terrific Mile Seafood Market with fresh treasures like oysters, shrimp, and blue crabs.
Captiva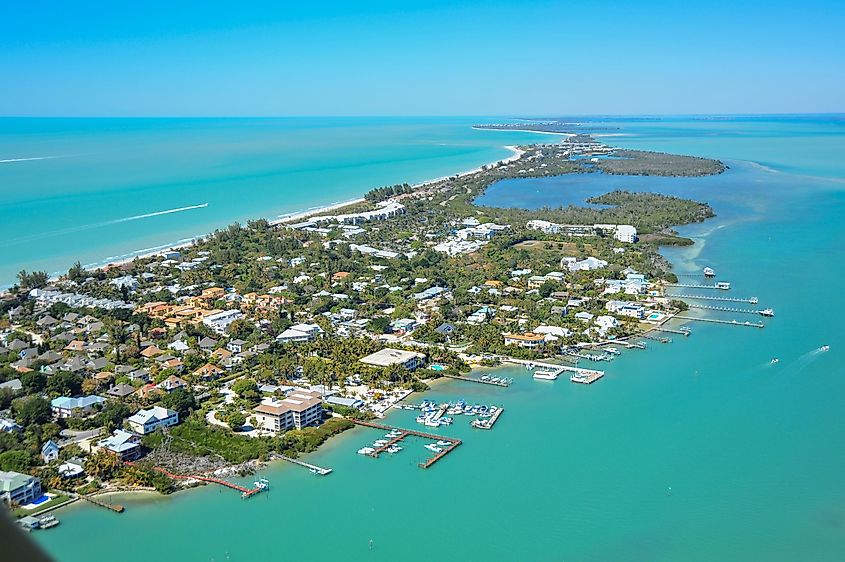 This captivating island with a tropical vibe, giant cacti, and bougainvillea vines on Florida's southwest coast is made for chilling next to its sister, Sanibel Island. Captiva is a mesmerizing community for every taste of pursuit, from romance to family visits or culture vultures on parole after all its historical architecture. Enjoy sailing and birding, and take a Captiva cruise for a scenic ride while you chill out and learn about the island and its past.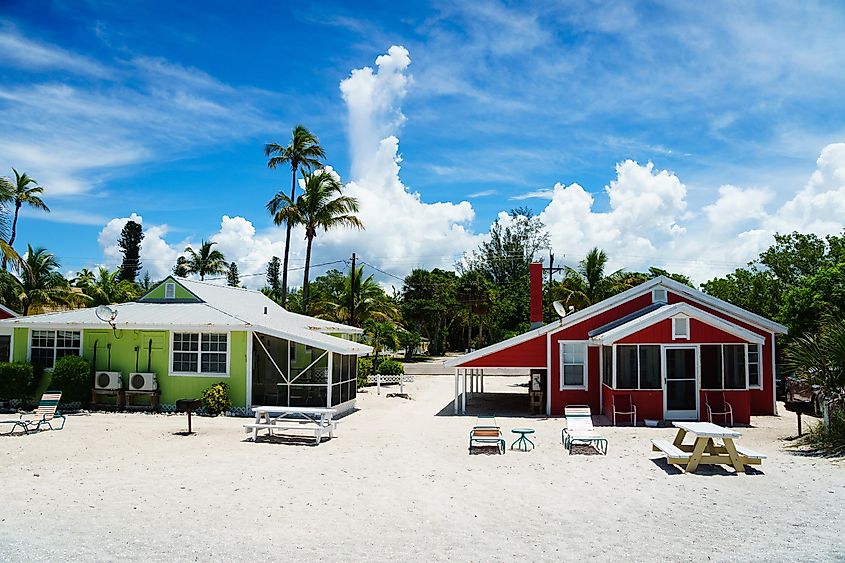 Head to the alluring white sand beaches for swimming, sunbathing, combing for colorful seashells, and chasing magnificent sunsets. Get out on the waters and live a little, thanks to YOLO WaterSports. This local adventure company gives you a final nudge with everything from bikes and banana boats to parasailing equipment and golf carts, or you can enjoy kayaking, fishing, or canoeing.
Cedar Key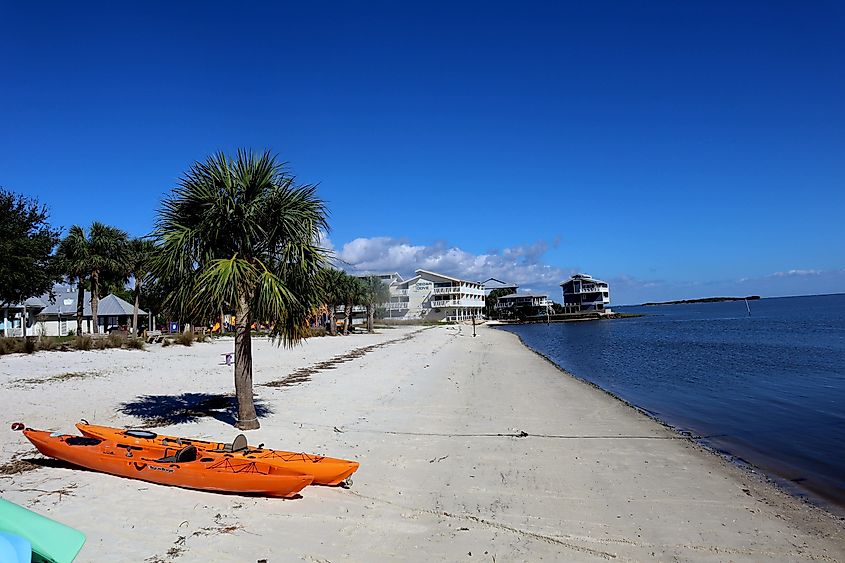 The small beach community of Cedar Key is perched picturesquely above the Gulf of Mexico, just an hour's drive from Gainesville. It is a real nature lover's dream come true with beautiful parks like the glorious Cedar Keys National Wildlife Refuge with natural shore access, great for paddling along. Visit the historically charming Cedar Key State Park-Museum with sights of its busy port days, the Cedar Key Railroad Trestle Nature Trail, and head to the Cedar Key Fishing Pier for sunset views.
Home to just 687 locals, this easygoing beach town boasts excellent dining and shopping scenes, a retro vibe downtown, and artsy streets. Lunch on a tasty bowl of clam chowder from the daily catch, and check out the kid-friendly Lil Shark Park. The humble fishing village is made for chillaxing strolls along its multilevel houses and mom-and-pop stores on stilts. Immerse yourself in the low-key, slow-paced lifestyle you have been dreaming of on a respite from the city and dine on local seafood at on-the-water restaurants.
Crystal River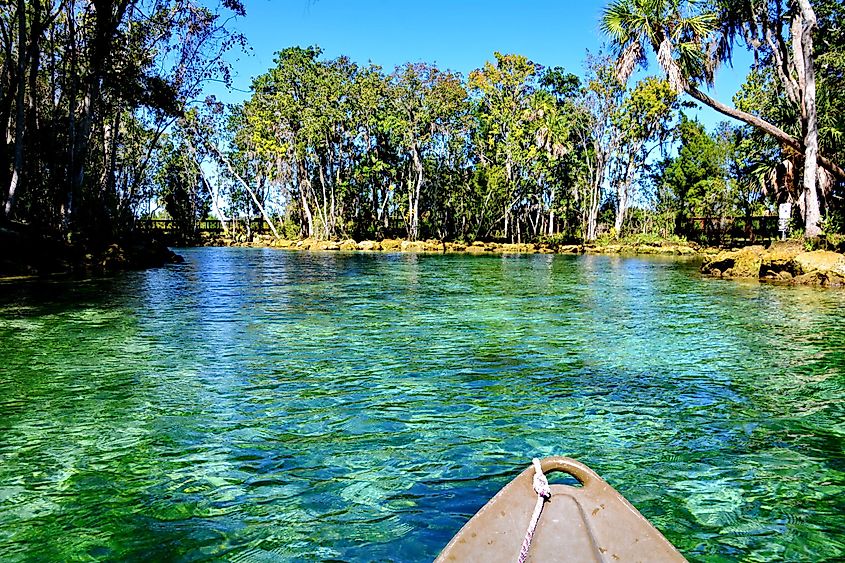 When chilling out along the Floridian Beach doesn't tickle your fancy anymore, why not chill out by the Homosassa or Crystal rivers in the dreamy company of manatees in their natural spring habitat? For a fundamental change in pace and scenery, head to Crystal River, an outdoorsman's paradise just an hour and a half north of Tampa. This tiny Gulf Coast town of just 3,509 residents is the heart of Florida's picturesque "Nature Coast." Visit Ellie Schiller Homosassa Spring Wildlife State Park down the road, which has manatees and other native animals in this area.
Enjoy the best of old Florida at the charming Crystal River Downtown, with lots of fun places like Vintage on Fifth, a culinary centerpiece of state-wide recognition. Set within the historic district in a former church, it emanates a vibe of comfortable luxury that induces the upscale type of chillout that you deserve. Choose an eclectic dinner emphasizing the quality and creativity of fresh seafood specialties or traditional southern dishes, along with 25 wines by the glass and over 100 bottled selections, including award-winning fine wines.
Fernandina Beach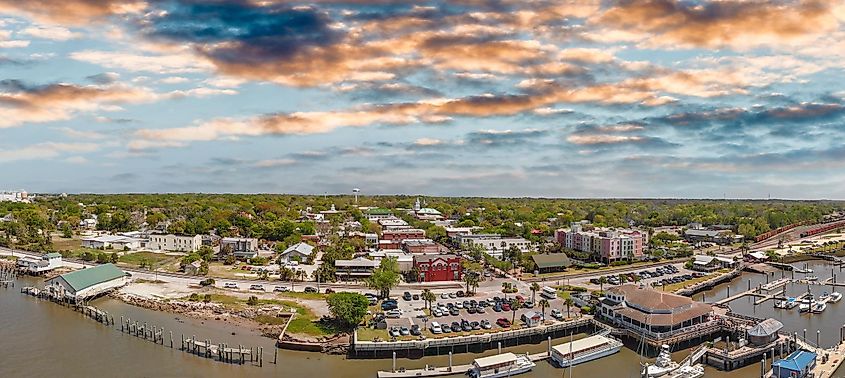 It is hard to beat a 13-mile prime beach scene to one side and a quintessentially natural environment with thriving wildlife to the other. Take a scenic island drive to Fernandina Beach, a small town in its own right made to chill out at the top of the world, the northmost tip of the beautiful Amelia Island. Stroll through Fort Clinch State Park for natural history and set up a picnic to chill out in your own style amid unique nature or historic sights.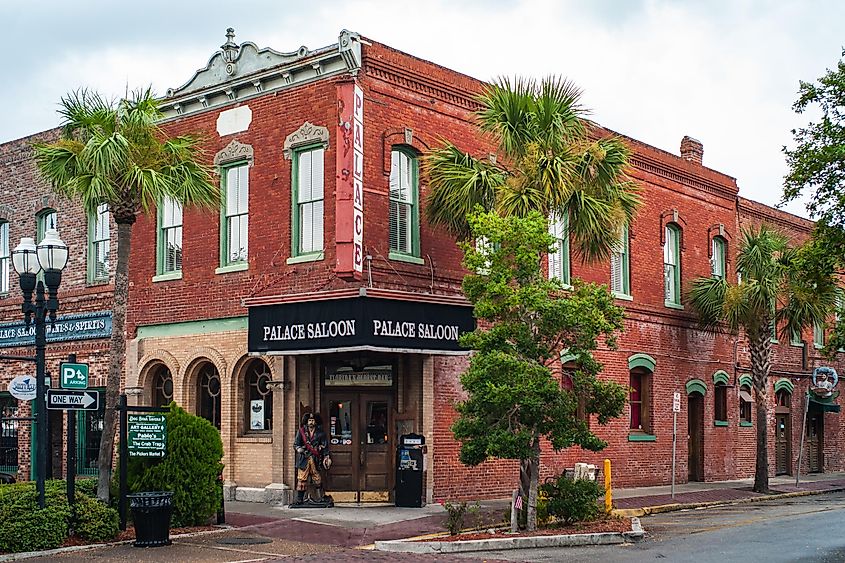 This idyllic beach town in the greater Jacksonville area is one of the few remaining bastions for easy living, with just enough ritziness from Amelia Island. Catch the chill vibes along its vibrant Main Street with restaurants, cafes, and boutique shops. If golf is your forte, head to Fernandina Beach Municipal Golf Course, where beginners and pros delight in a round under the sun. After a sensational sunset from the shore, it is onto the bohemian Green Turtle Tavern with a wide selection of local and regional beer that will do it if you still need to achieve total chill out.
Islamorada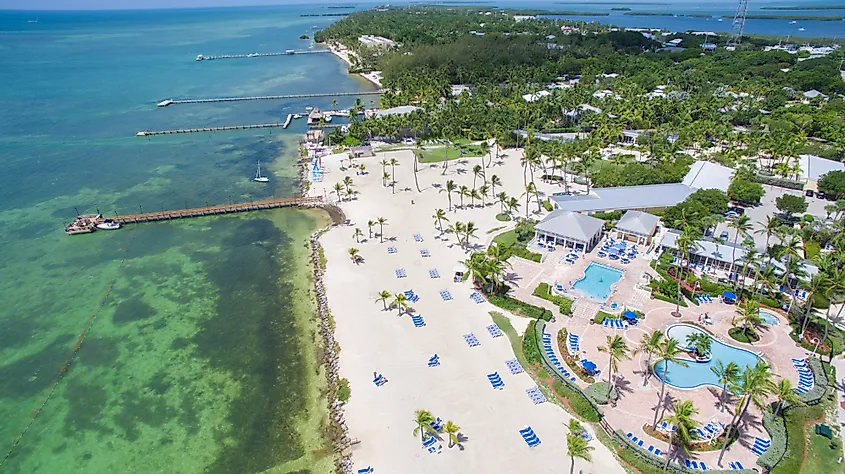 Set picturesquely amid the Florida Keys in the state's south, Islamorada along Florida Bay is your ultimate place to chill out, with water views on all sides. Enjoy quick beachside access from downtown for water activities and delicious seaside dining. Islamorada is the renowned destination for divers in the nation, with the landmark Florida Keys History of Diving Museum, home to the world's most extensive dive gear collection from three millennia ago. Find rich sights at the Indian Key Historic State Park, with shipwreck relics dating to its fateful sinkage in the 1830s, where you can also swim and snorkel amid coral reefs.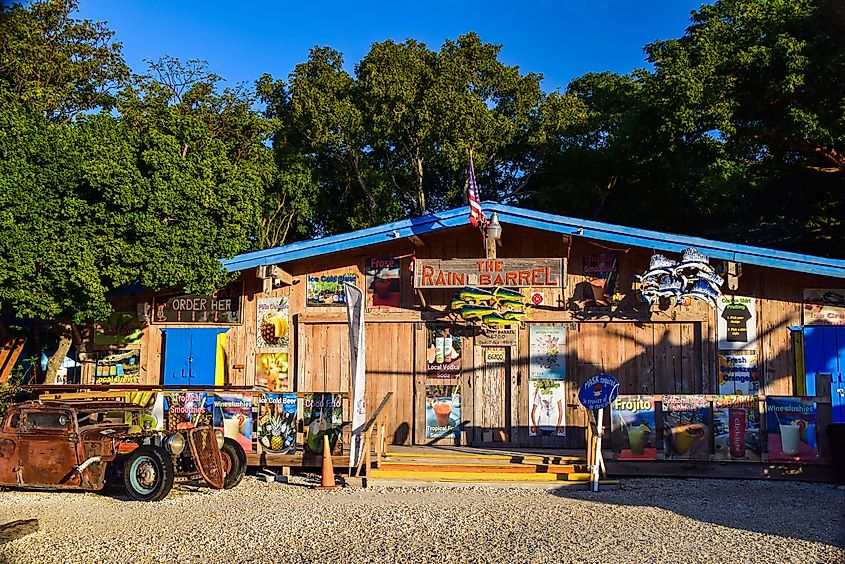 Explore the keys in a kayak and come back for an evening at Robbie's Marina to enjoy the beautiful sunset that takes the spotlight, among many other attractions. Here is the place to mingle, where the kids love hand-feeding giant tarpons, and couples head for a romantic dinner at one of the fresh seafood restaurants. On the way to the gorgeous Key West, this town encompasses six of the 800 Florida Keys, where you can take advantage of its fishing mecca and achieve such a chillout that you may never make it further.
Matlacha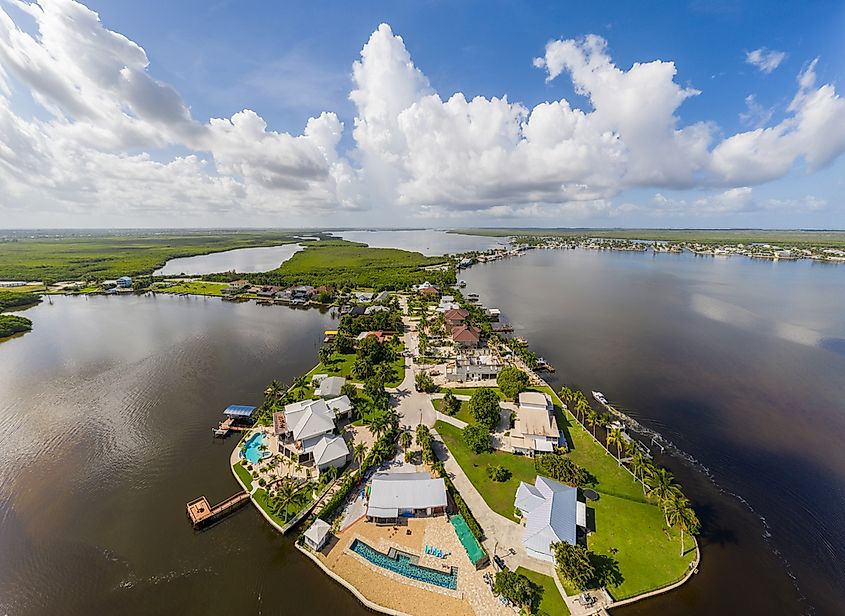 Matlacha, an adorable fishing village and an artist's enclave in one, has the ideal vibe to chill out. Find this quirky community of under 1,000 residents across the bridge from Pine Island, brimming with a bohemian lifestyle along beautifully decorated streets with art. You will get your fill of the "old Florida" feeling that has long escaped most other places. Peruse its retro and boho attractions like galleries, eclectic shops, and seafood markets with delicacies delivered on a rolling basis.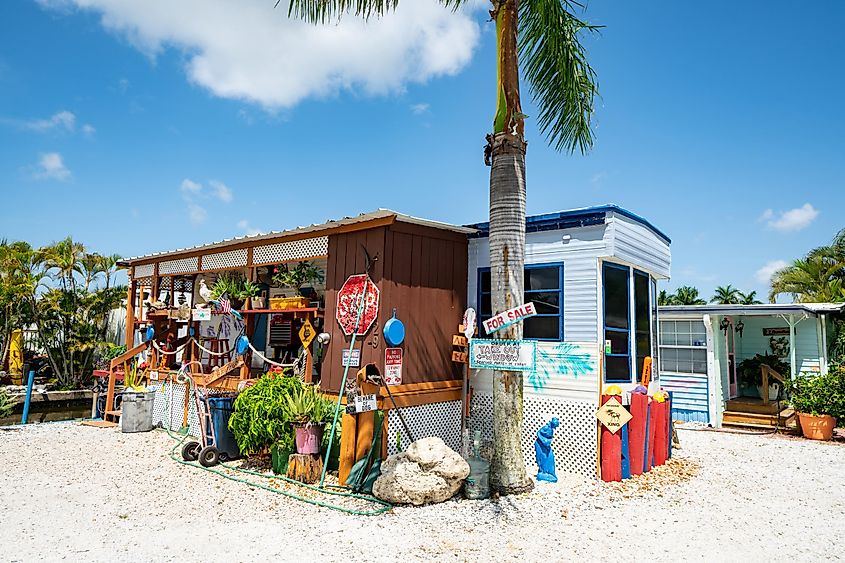 This colorful town is a postcard come true, and you can become part of this perfect picture when you go shrimping, clamming, or crabbing alongside the locals. Enjoy easy access off the Ft. Myers coast to immerse yourself in the welcoming atmosphere, complete with beach access and a community park for that desired shade away from the Florida sun. Matlacha is a perfect off-the-beaten-path itinerary item to relax and chill out as a hideaway for couples, fun family times, and sightseers.
Micanopy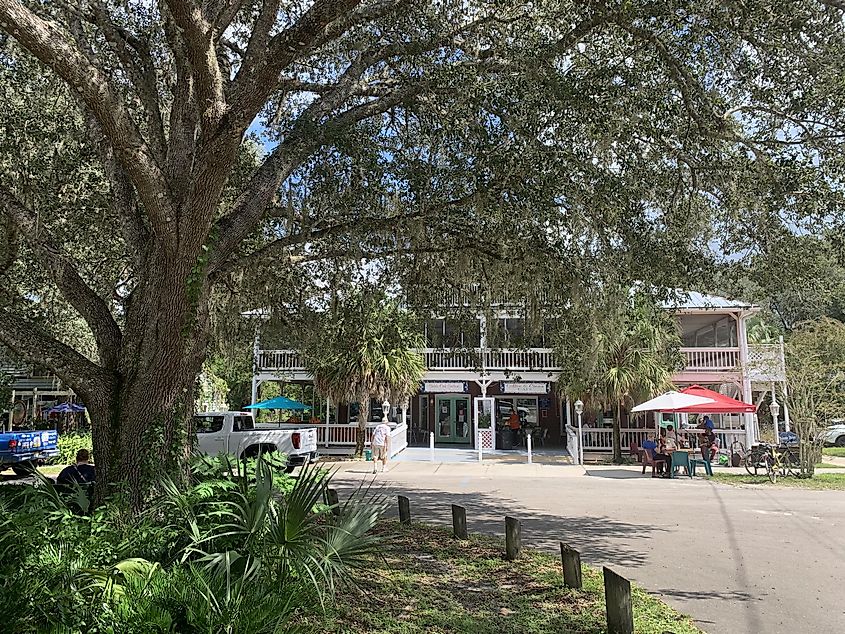 This small enclave with a name reminiscent of its Seminole origins is only 15 minutes south of Gainesville for a dosage of chill like never before. Visit during the summer for the glorious Floridian sunshine as you stroll the streets amid dozens of antique vendors on oak-lined Cholokka Boulevard. Escape the heat at the nearby Paynes Prairie Preserve State Park when you seek shade away from crowds, or visit when the leaves start turning for the annual Fall Harvest Festival of music and crafts.
Chill out in the park along the dirt road trails amid ancient oaks in Spanish moss and climb the 50-foot-high observation tower for views of the roaming wildlife below, like bison and wild horses, and birding overhead. This small town of under 700 people in central Florida is among the state's oldest, dating to 1821. You won't even miss the beach scene with so much to do within the glorious nature of this antiquing capital, and the chill local lifestyle will inspire you to do the same even after you return home.
New Smyrna Beach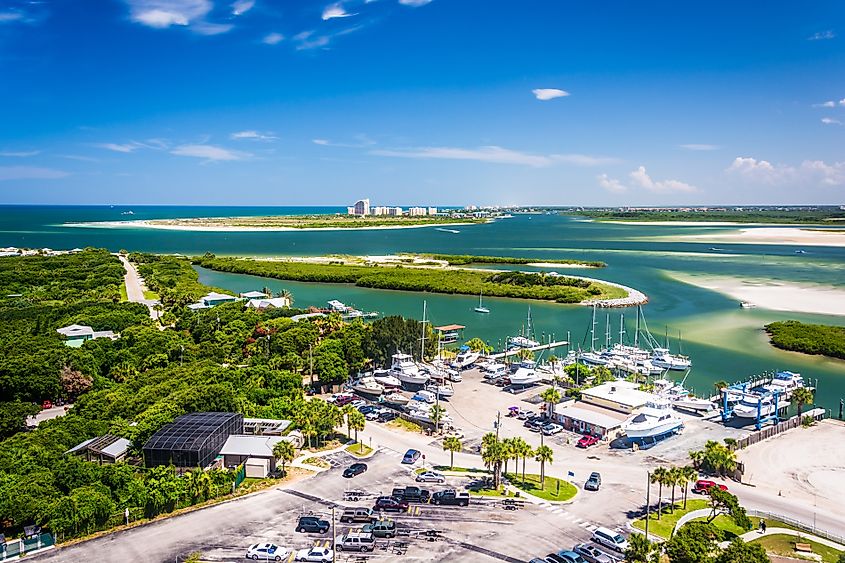 New Smyrna Beach is a naturally glorious place to chill out in the Sunshine State amid varying landscapes for every taste to stay outdoors from morning to night. The picturesque beach town on the central Atlantic coast of the state boasts 17 miles of pristine white-sand beaches. Enjoy the small beach town vibes on a stroll along its tropical streetscape with big city flavors, just steps from your hotel or rental along the sands.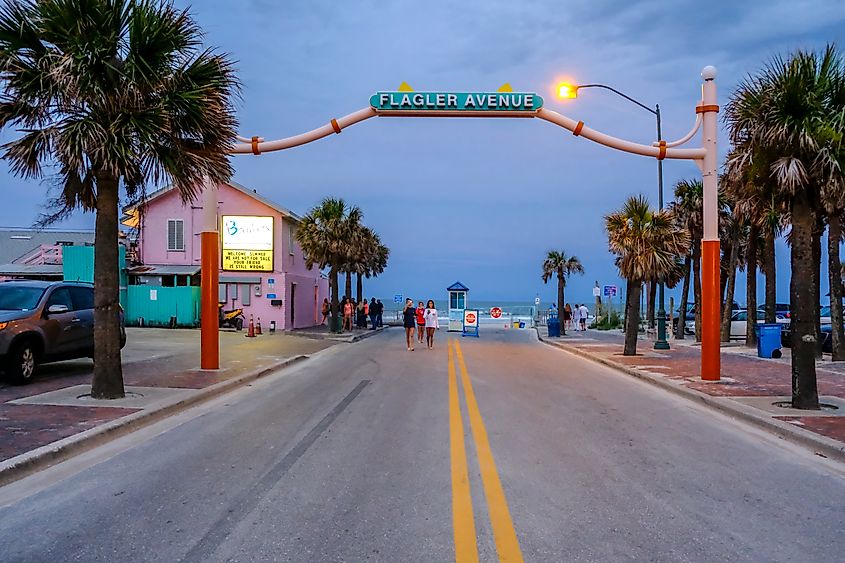 The Indian River Lagoon, America's most diverse estuary, boasts over 400 species of birds, dolphins, sea turtles, and manatees, among other wildlife that use the estuary as their food source. There is plenty for your eyes to feast on, like a splicing of trails and waterways, a turn-of-the-century home and museum, Mosquito Lagoon, and a visitor center. Enjoy camping and taking a shoreline horseback ride along the undeveloped stretch of the Canaveral National Seashore, reflecting your strutting posture onto the clear waters.
Vero Beach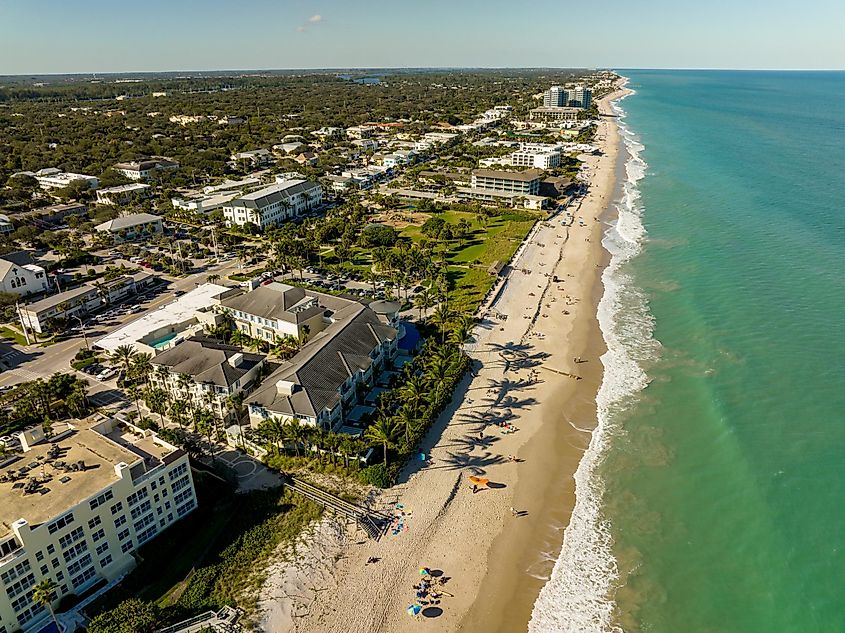 Vero Beach is a gorgeous Atlantic-facing stretch of paradise in Central Florida, under an hour south of Melbourne or two hours south of Orlando. Chill out in this picturesque community near Indian River County, bounded by fantastic beaches under the sun, to enjoy golf, water sports, fishing, and many parks. Take a cultural stroll through several museums and, amid the easygoing vibe of the vibrant downtown, go to the local Tracking Station Beach for some excellent surfing.
Try scuba diving at the wonderful Sebastian Inlet State Park or sunbathe along its tempting stretch of sand with intermittent lazy swims. There are more beautiful beaches for a morning stroll, like South Shore, Humiston Park, and Jaycee Beach, and you can return to a different one to watch the sunset. Visit the renowned Vero Beach Museum of Art to discover the artistic side of the Treasure Coast and discover a whole world of stores to cover at the Indian River Mall and Vero Beach Outlets for shopaholics.
Anna Maria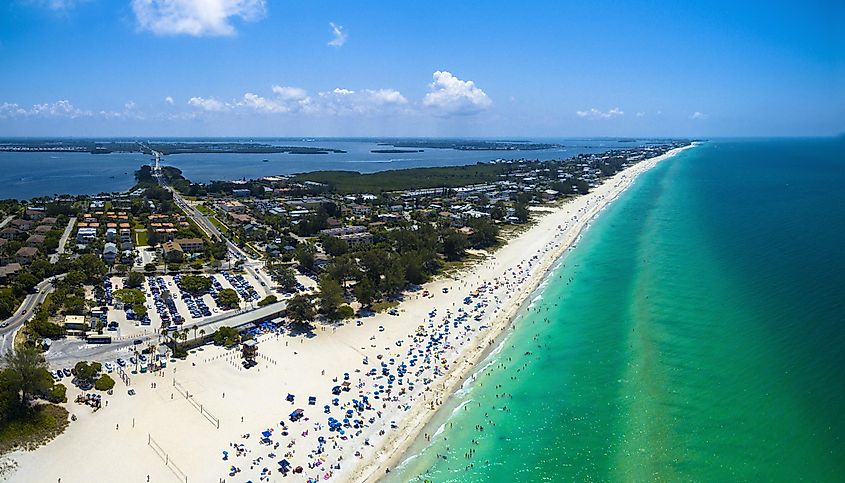 Head north on Longboat Key through Bradenton and across the bridge to the quaintly chilling Anna Maria Island. The pristine barrier island paradise feels made for chill, sunny days along white-sand beaches with emerald and sapphire sea views. Explore its naturally wild Gulf Coast shore on a stroll and check out the picture-perfect Rod and Reel Pier, jutting its wooden length into the waters since 1947. Choose Holmes Beach in the center, Bean Point Beach at the tip, or several parks for a shaded respite.
The charming island is sprinkled with colorful cottages and restricted to three stories for unobstructed gulf views. Anna Maria Downtown has attractions along the main Pine Avenue, like shops, galleries, and seafood restaurants for every dining style. Explore the town on foot, bike ride, or in a golf cart through the laid-back, tropically-infused atmosphere. You can also take a free trolley along the island to get a scope and note the hotspots via an incredible, air-conditioned ride to the beach. Visit historic Bridge Street for more sights and local culture, complete with a casual lunch at one of the diners.
The Takeaway
These picture-perfect towns will envelop you and make you feel like part of the postcard setting, along with many pursuits and attractions that will never make you want to leave the chill vibes behind. Choose an island locale for a remote feeling on a getaway or a bohemian enclave of a fishing village with artists strewing the scenery.
The stunning East Coast beaches with white sands and sensational sunsets will leave an imprint in your mind as being most chill-worthy. Enjoy a road trip along the coast or camping amid the beautiful state parks, trailing daily through the refreshing scenery with wildlife sightings and shaded picnics.