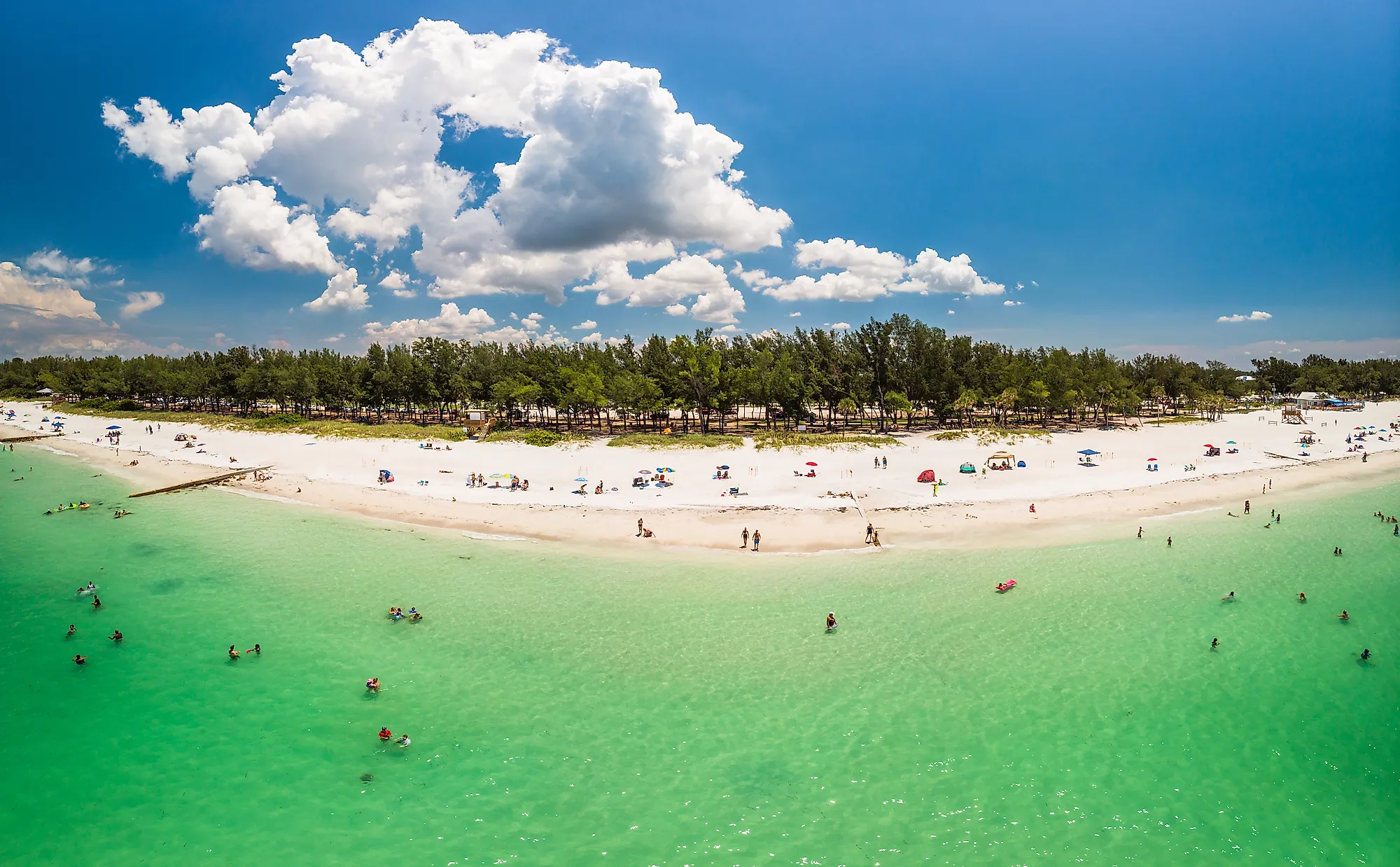 Anna Maria Island, Florida
Anna Maria Island sits in the western part of Florida. This Floridian destination overlooks the Gulf of Mexico and boasts seven miles of white-sand beaches. Anna Maria Island is popular among tourists, providing plenty of outdoor recreational activities, shopping excursions, and high-quality seafood. At Anna Maria Island, people can enjoy the laid-back vibes that a bustling city lacks. Besides its reputation as a tourist-friendly destination, the island has a long history and is home to a sizeable population.
Geography and Climate of Anna Maria Island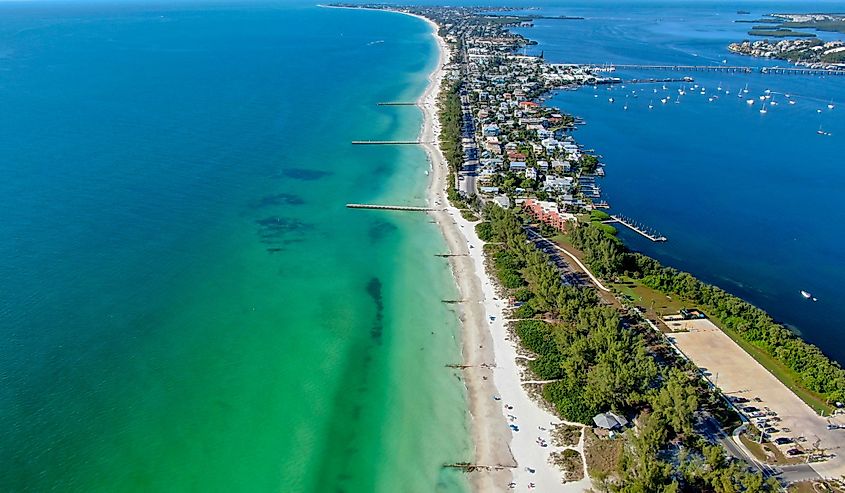 Anna Maria Island overlooks the Gulf of Mexico in the peninsula of western Florida. Tourists and locals alike adore Anna Maria Island for its seven-mile stretch of white sands by the ocean shore. This small island consists of three cities: Bradenton Beach in the south, Holmes Beach at the core, and Anna Maria in the north. The city commission, mayor, and police force all work together to run each city. This Floridian island is also close to Tampa Bay, alongside other cities like Manasota Key, Venice, Siesta Key, and Longboat Key.
Anna Maria Island is a barrier island with many organisms calling it home. This part of western Florida houses a diverse collection of common and rare shorebirds, from sandpipers to black skimmers. Marine life is also abundant at Anna Maria Island, with visitors often spotting species such as dolphins, manatees, stingrays, and turtles.
Nicknamed the "Suncoast," Anna Maria Island experiences 242 days of sunshine every year. This west Florida destination lies in a sub-tropical climate, characterized by mild winters with cloudy summer months. Year-round, temperatures in Anna Maria Island are between 55 to 90°F. Temperatures rarely drop below 44°F or exceed 91°F. The rainy season lasts from June to September, with an average annual rainfall of 56.28 inches.
History of Anna Maria Island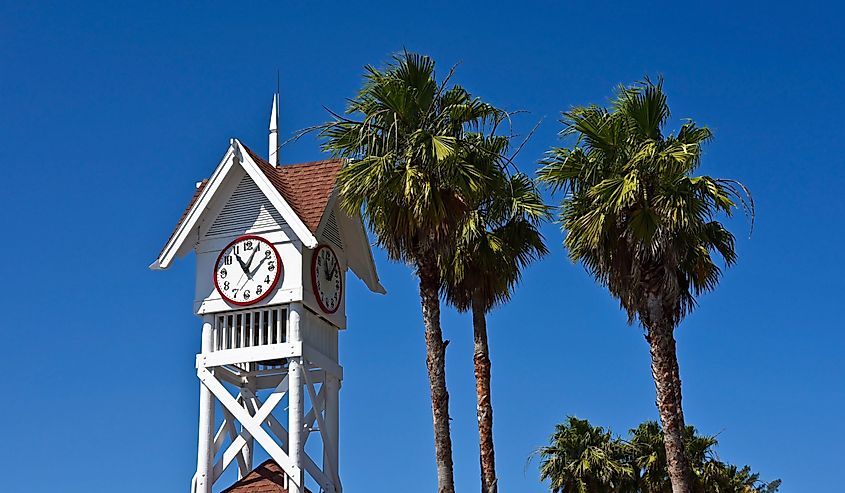 Native American tribes such as the Caloosan and Timucan communities used the island's environment as a source of food. They hunted turtles, foraged, and fished. However, in the 1530s, Spanish explorer, Hernando de Soto "claimed" the land for Spain. For centuries, the Spanish ruled the island until 1819, when the US acquired Florida.
Tampa mayor, Madison Post, settled on the island and he named the island after his sister-in-law (Anna) and his wife (Maria). Anna Maria Island hosted occasional visitors such as fishermen, but its first permanent resident was George Emerson Bean in 1893. Bean thrived on the land despite its grassy terrain and infestations of mosquitoes, rattlesnakes, and alligators.
Eventually, other early homesteaders settled in the area, raising chickens, growing their vegetables, and living off the land through fishing. After Bean's death, his son (George Wilhelm Bean) and Charles Roser founded the Anna Maria Beach Company, which built the foundations and streets of the city. Roser also created the island's first church in 1913, known as the Roser Memorial Community Church. The company also built the Anna Maria City Pier, which still stands today on Pine Avenue!
Population and Economy of Anna Maria Island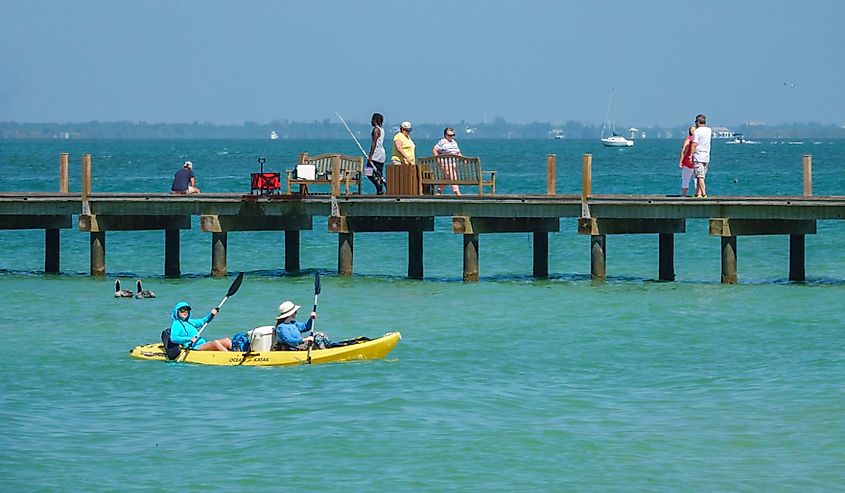 Anna Maria Island's population largely depends on the populations of the three cities: Bradenton Beach, Holmes Beach, and Anna Maria. Recent data from the US Census estimates that their populations are approximately 908, 3,010, and 968, respectively.  By combining these population numbers, one can assume that the recent population of Anna Maria Island hovers around 4,886.
The cities comprising Anna Maria Island have a workforce from variable industries. The most common industries are educational services, healthcare, finance, insurance, real estate, construction, waste management services, retail/trade, and public administration. Recent US Census data reports that the median household income in the three cities ranges between $65,536 and $85,729.
Top Attractions on Anna Maria Island
The "Suncoast" is a popular beach destination for tourists seeking white sands and turquoise-colored ocean waters. Visitors can bask in the tropical settings of the island, delve into its fascinating history, and much more!
Anna Maria Bayfront Park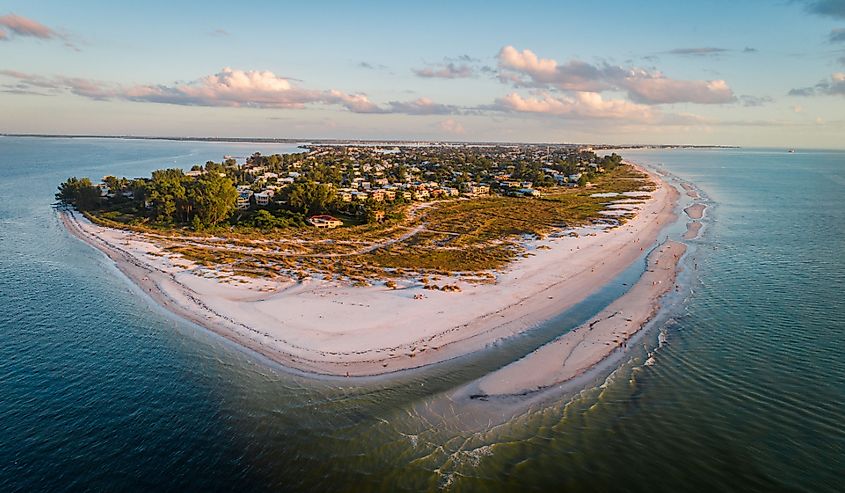 Located on the north end of the island, the Anna Maria Bayfront Park provides sweeping views of Tampa Bay, Egmont Key, and the Sunshine Skyway Bridge. Travelers can visit Bayfront Park for a family-friendly picnic. The park includes grills, picnic tables, restrooms, pavilions, and a playground. Coincidentally, the park sits close to the island's first settlement at Bean Point, as well as the area's local restaurants, shopping boutiques, and historic landmarks.
Anna Maria Island Historical Society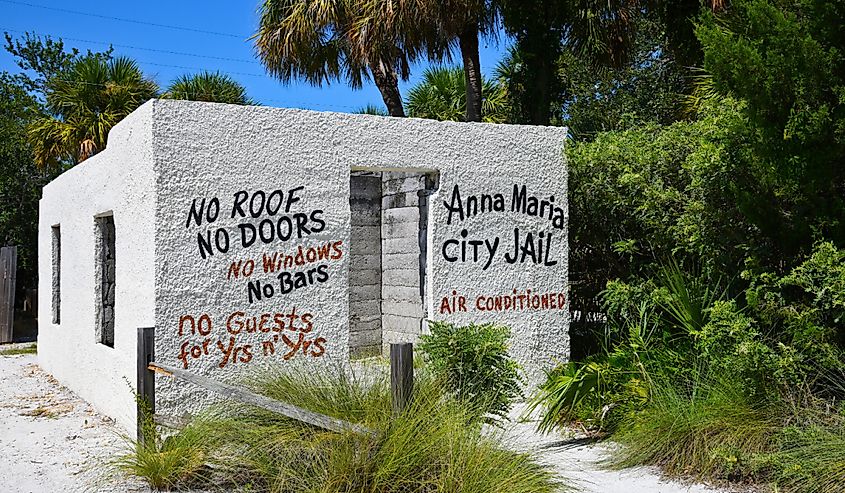 To find the Anna Maria Island Historical Society, travelers must head to Pine Avenue in Anna Maria. At the historical society, visitors can learn about the history behind the island, including information about the area's first settlers. Memorabilia through archives and other artifacts are also at the Anna Maria Island Historical Society, including the 1927 Old City Jail. The museum building itself, built in 1920, is fascinating, and served as an icehouse, a sea turtle hatchery, an automotive garage, and a public administration building!
Anna Maria City Pier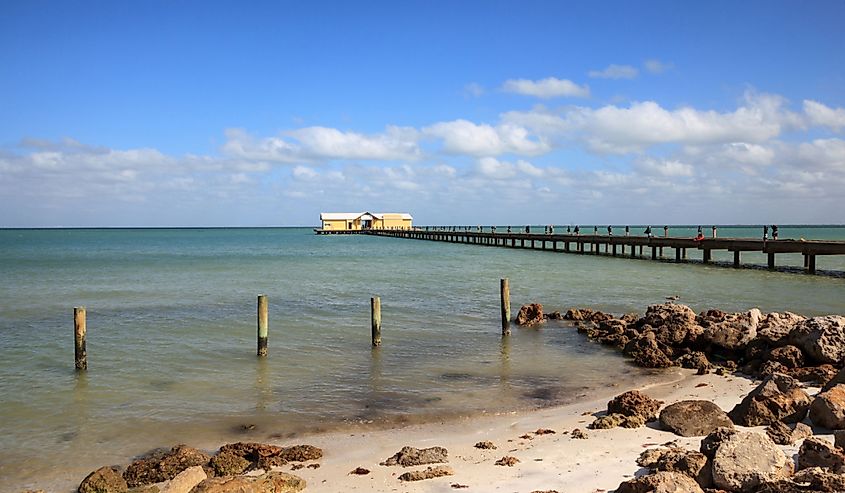 The Anna Maria Beach Company built the Anna Maria City Pier in the early 20th century. The pier was a drop-off point for island day visitors from St. Petersburg and the Mainland, who visited the island on steamboats. Located along North Bay Boulevard at the end of Pine Avenue, this historic pier spans 678 feet. Despite standing for decades, the pier experienced bouts of renovations over the years due to weather-related damages. 
Today, visitors to Anna Maria Island can enjoy this historic pier for free. Besides enjoying the sunny weather along this landmark, people can enjoy fresh seafood at one of its restaurants or visit a local gift shop.
Anna Maria Island remains one of Florida's popular destinations for snowbirds and beach-seeking tourists. This west Florida island offers visitors pleasant year-round weather, stunning beach views, fresh seafood, and interesting local history!