Anna Maria Island is a barrier island on Florida's Gulf Coast, in Manatee County. It is a resort filled area with long broad beaches, beautiful clear water, and pure white sand. The Island is a seeming tropical paradise in the state of Florida. Resorts and vacation homes are popular here, and the resulting culture reflects this resort style lifestyle. The island itself measures roughly 11 km by 3 km, meaning it has ample coast and shoreline to enjoy. 
Geography Of Anna Maria Island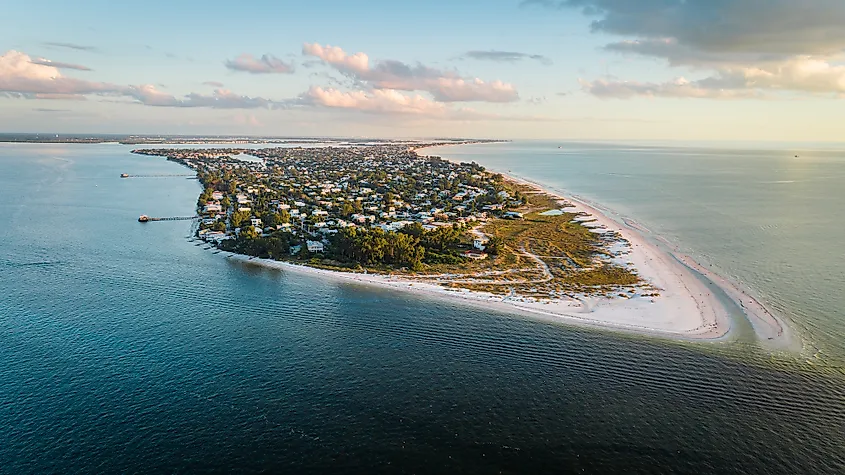 Anna Maria Island is bordered by the Gulf of Mexico on its western side, Longboat Pass to the south, Anna Maria Sound to the east, and Tampa Bay to the north. The landscape of the island is mostly flat, sandy beaches, primarily on the Gulf side. The other side of the island also offers some beauty, though, in the form of canals, flats, and estuaries, which provide the main habitats for much of the wildlife which lives in the area. On the bayside of Anna Maria Island lies Key Royale, and there is a bridge joining it to Anna Maria via Holmes Beach. Longboat Key lies at the southern tip of the island, and is connected via the Gulf Drive drawbridge. Out from the bridge to the east, lies Jewfish Key. 
There are also several gorgeous beaches on Anna Maria, including six award winning ones. These are: Holmes Beach, Bradenton Beach, Bayfront Park, Coquina Beach, Anna Maria, and Manatee Beach.
Visiting Anna Maria Island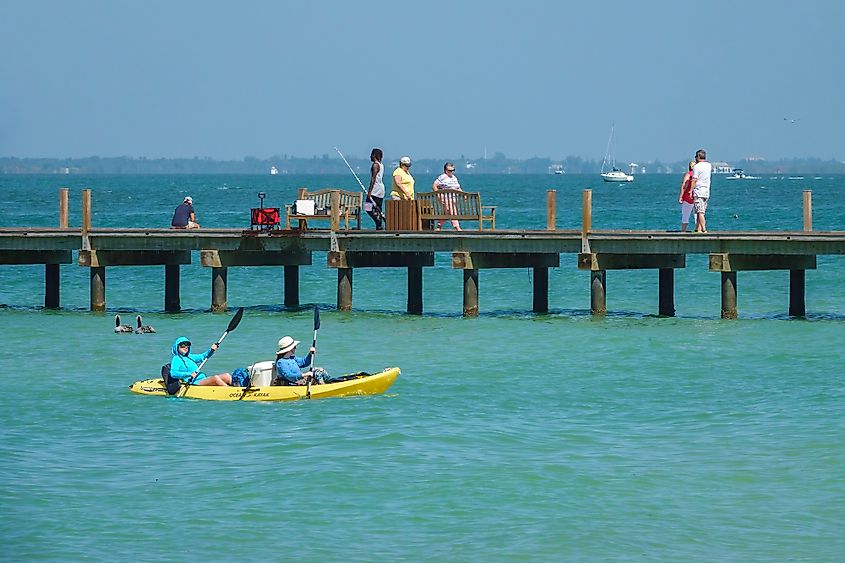 Because of its beauty and tropical vacation vibes, the area is very popular for resorting, rental homes and vacation stays. The primary economy of the island is tourism, and aside from hotels and places to stay, to spas, bars and restaurants. While there is a dedicated population of locals, the tourist market has, and continues to grow, of late.
Activities include wildlife tours, kayaking expeditions, snorkelling, parasailing, biking, swimming with dolphins, and various shopping opportunities from markets to boutiques, ice creameries and taco shops.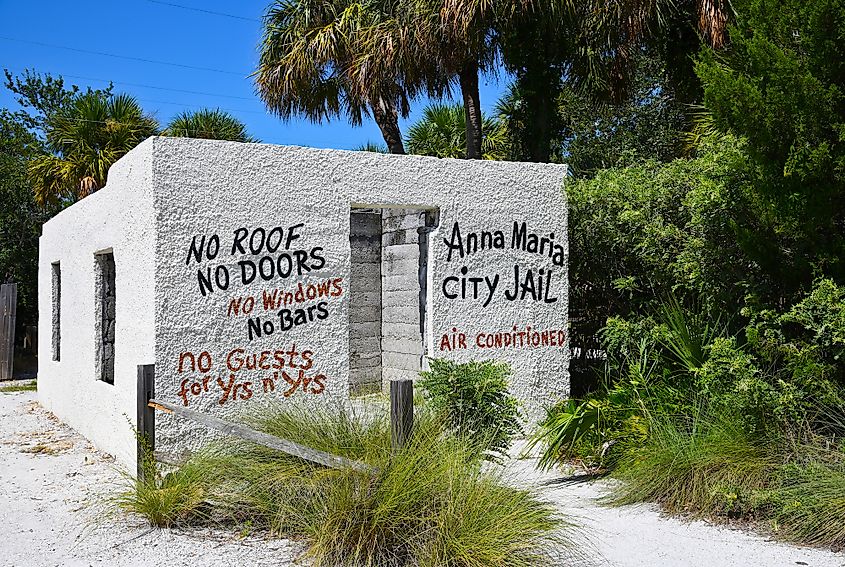 Anna Maria Island is also full of historical attractions. Piers and viewpoints are some of the most notable - such as bean point and the city pier and bridge street pier - but there is also the Roser Church and Saint Armand's Circle
​​Wildlife On The Anna Maria Island
Bottlenose dolphins are some of the most common animals in the area. Dolphins can be found mainly in the intracoastal Waterway, the Gulf, and Bimini Bay. Manatees can also be found here, though they are rarer, and tend to congregate around Kings Spring aka the "Key Hole". Seasonally, sea turtles are also in and around the island, and they can be found coming ashore to nest between May and October. Fish species in the surrounding waters include redfish, snapper, mackerel, black drum, snook, trout, and amberjack.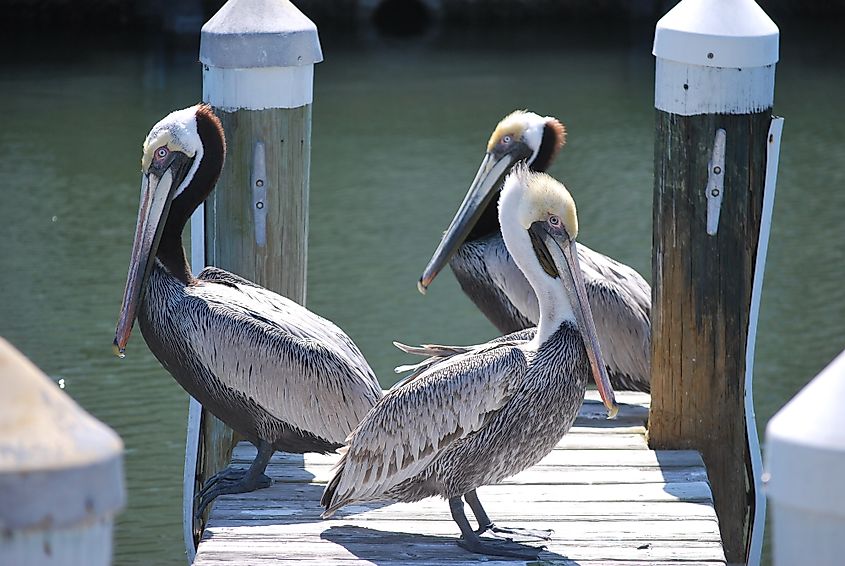 Birds are another type of common animals on the island,and the region is considered a bird sanctuary. Common species include pelicans, cranes, herons, feral parrots, sandpipers, osprey, hawks, vultures, seagulls, and crows.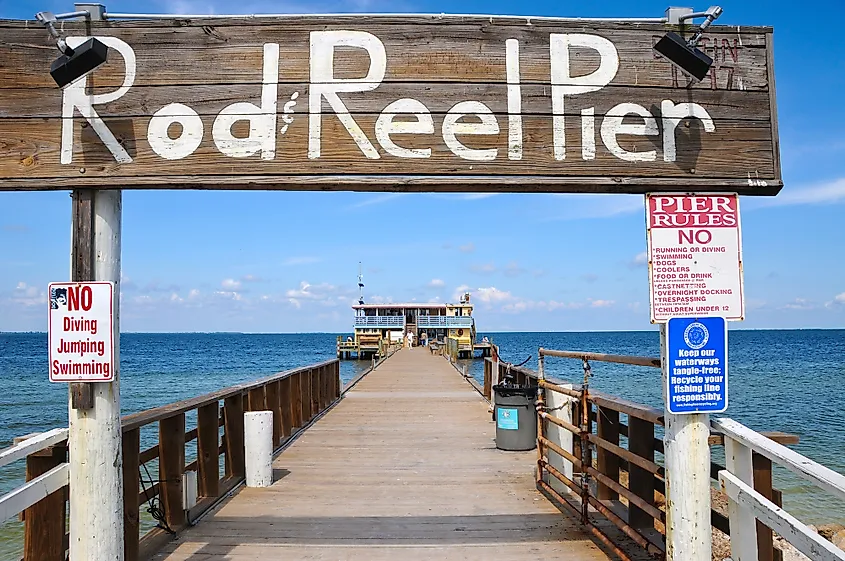 The island is a gorgeous area of picturesque views, warm water and white sand. However, its increasing popularity with tourists has seen a large influx in visitors, and thus some areas are becoming rather crowded during peak season. Though this brings in tourist economy to the neighbourhoods, many locals wonder if the price of their quiet oasis is worth it, when they have to share it with so many travellers looking for their own slice of Floridian paradise.