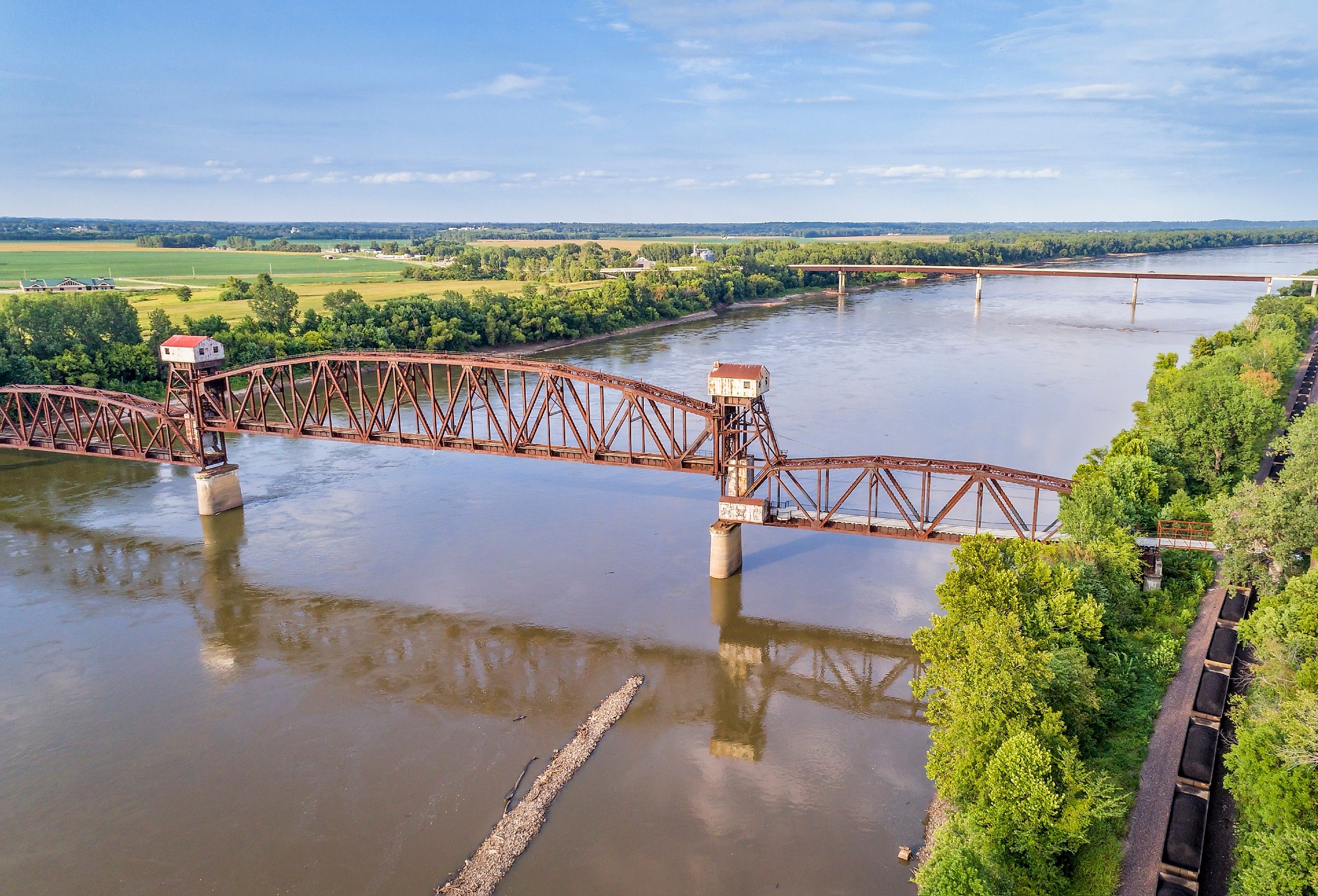 The 7 Most Picturesque Small Towns In Missouri
Situated in the middle of the country, the state of Missouri is where places — and people — come together. Eight southern, midwestern, and Great Plains states — Illinois, Iowa, Nebraska, Kansas, Oklahoma, Arkansas, Tennessee, and Kentucky — border Missouri. Two of America's longest and most important waterways, the Missouri and Mississippi Rivers, meet in St. Louis. Visitors come from far and wide to check out tourist destinations like St. Louis, Kansas City, and Branson. However, the aptly-nick-named "Show Me State" also has an ample supply of lovely and picturesque small towns that are perfect for meeting up and exploring with friends.
Clarksville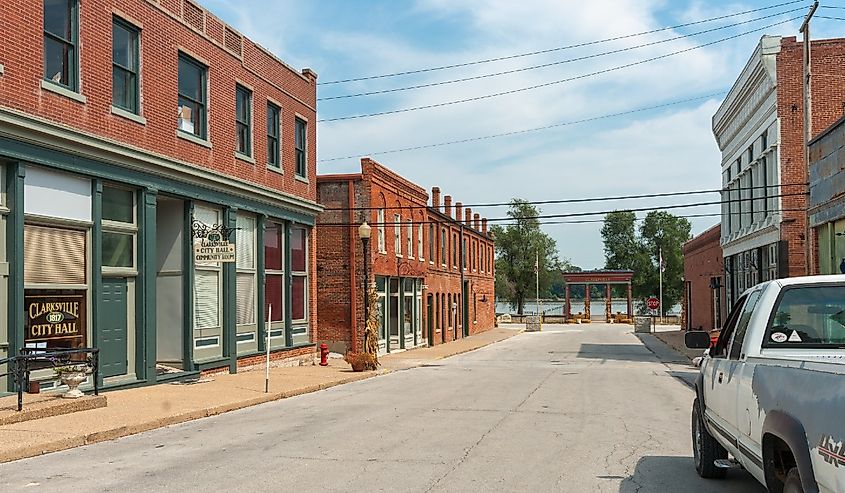 Named for famed western explorer and territorial governor William Clark, the town of Clarksville rests along the Mississippi River in Pike County. The town of about 400 is only 75 miles north of St. Louis but feels a world away, and it has become a popular day trip escape for city residents. Clarksville has a compact, eight-block-long downtown strip with numerous historic buildings that house a range of antique stores, artisan craft shops, and other local retailers. Meanwhile, Clarksville's Riverfront Park is one of the best places around to spot bald eagles soaring over the mighty Mississippi. The surrounding area contains lovely farms, country restaurants, and other tourist draws.
Weingarten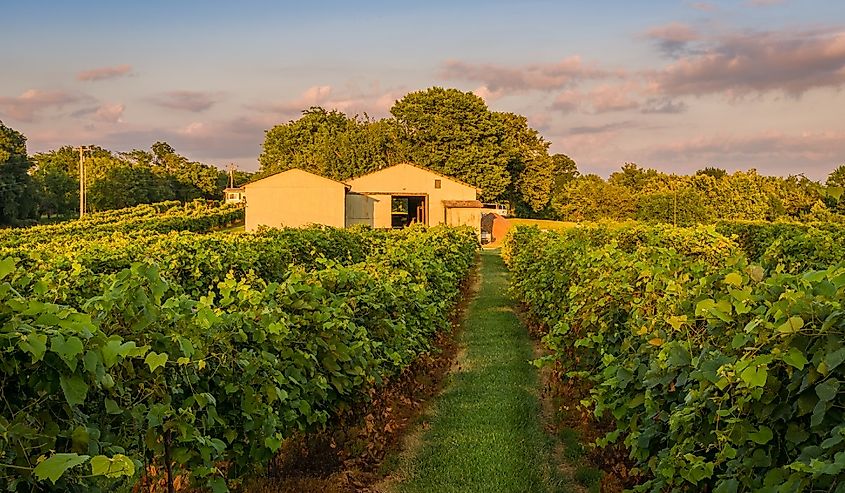 The name Weingarten is German for vineyard, as this tiny village sits in the heart of Missouri's wine country. Founded by German immigrants in 1837, Weingarten is in the eastern part of the state, south of St. Louis and only 13 miles from another charming small Missouri town, Ste. Genevieve. While the village itself is very small and home to only about 125 residents, Weingarten is home to some of the loveliest landscapes found anywhere in Missouri. Visitors can pair wine tours and tastings at Weingarten's picturesque local vineyards with an exploration of the hills, forests, trails, and waterways found throughout rural Ste. Genevieve County.
Arrow Rock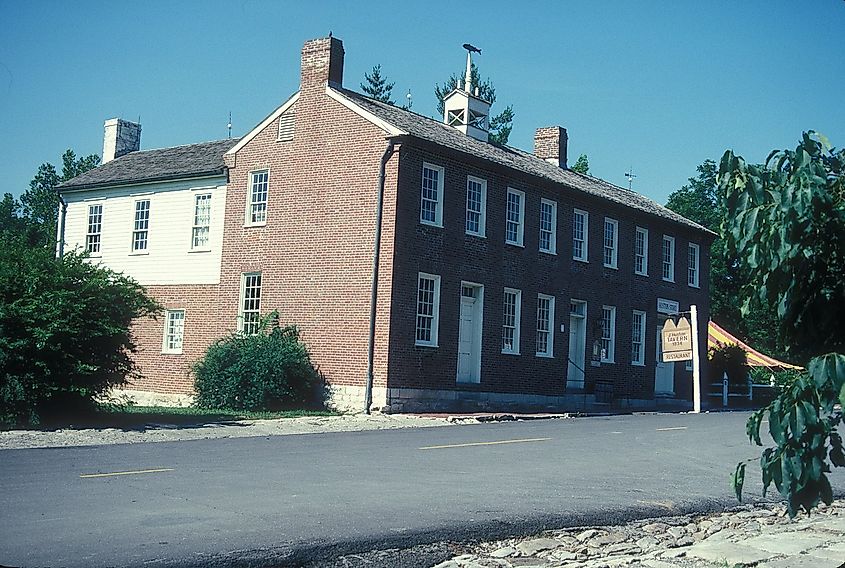 While only a little village with about 60 residents, the central Missouri town of Arrow Rock is a place steeped in history and charm. For many centuries, travelers have passed through what is now Arrow Rock, including Native Americans, the Lewis and Clark Expedition, and settlers heading westward on the Santa Fe Trail. The entire village of Arrow Rock was declared a National Historic Landmark in 1963, and the town's historic architecture and character continue to be extremely well preserved. The compact downtown is ideal for walking tours and contains several cute shops, restaurants, and bed and breakfasts, as well as museums focused on Black history, the printing business, and more.
Parkville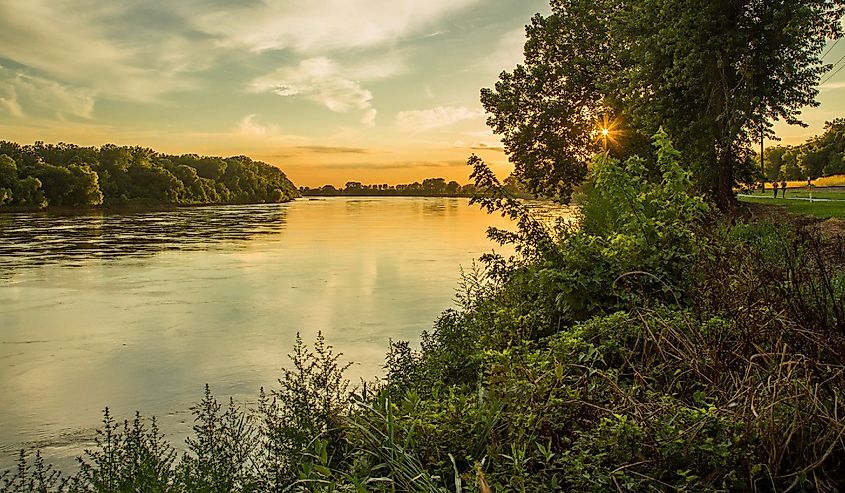 The town of Parkville has seen its population nearly quadruple over the past 40 years due to its location within the Kansas City metro area—and yet the current population is still only around 7,000. Even with this rapid growth, Parkville still has one of Missouri's most beautiful downtown areas. Numerous historic buildings line the streets of downtown Parkville, while the limestone walls and grand towers of Park University's Mackay Building overlook the picturesque town from a hilltop spot. Parkville has numerous art galleries and antique shops that draw in visitors from Kansas City and beyond. The town also has a string of lovely parks along the Missouri River.
Boonville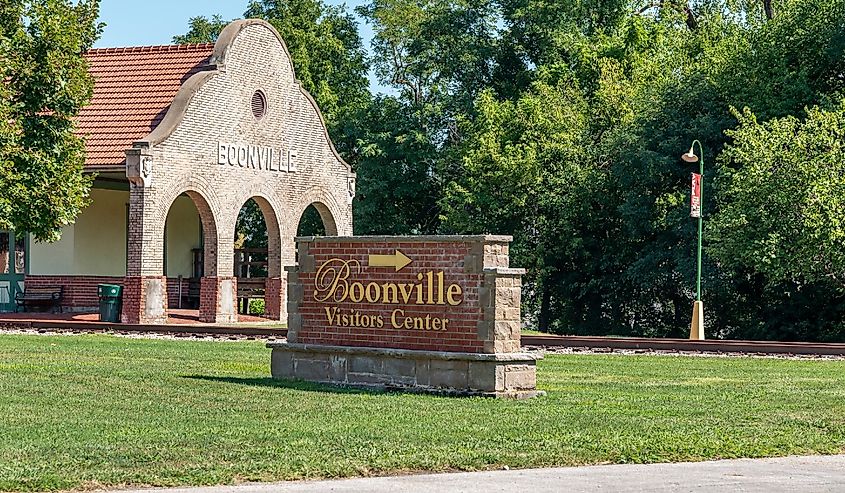 Home to about 8,000 residents, Boonville was named for two sons of Daniel Boone, who settled nearby. Serving as the seat of Cooper County, the town lies on the outskirts of Columbia (the state capital) along the Missouri River, about halfway between St. Louis and Kansas City. Boonville's location along both the Missouri River and the Santa Fe Trail turned it into a key crossroads, and it was a site of an early Civil War battle in June 1861. In addition to the town's historic markers and buildings, today's Boonville offers gorgeous blufftop views of the Missouri River as well as a charming and vibrant main street business district.
Rocheport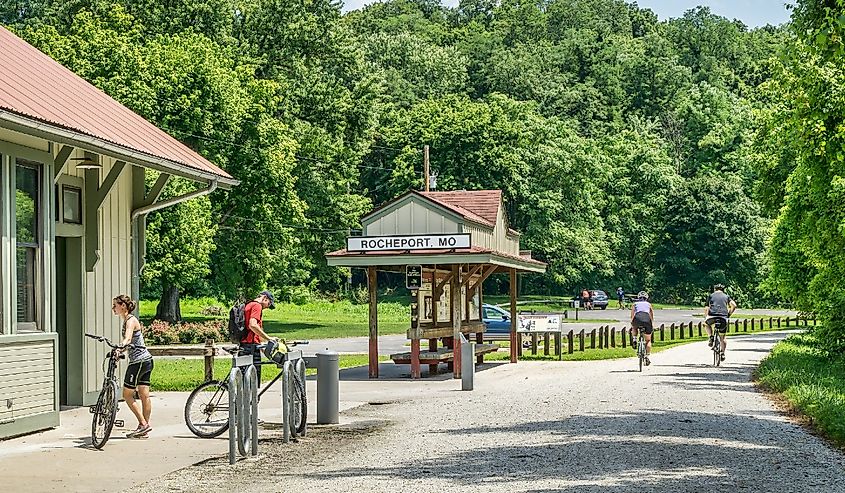 The quaint village of Rocheport, founded in 1825 near where Moniteau Creek enters the Missouri River, sits in the middle of the state, about a two-hour drive from both Kansas City and St. Louis. Rocheport's roughly 200 residents live in and amidst numerous 1830s-era homes and structures, especially in the well-preserved Rocheport Historic District. While downtown is home to a charming range of shops, restaurants, and inns, Rocheport visitors and residents also rave about the beautiful views of the Missouri River. The Katy Trail, which follows an abandoned rail line across the state for about 225 miles, runs right through Rocheport, making it a popular stopover for bicyclists.
Kimmswick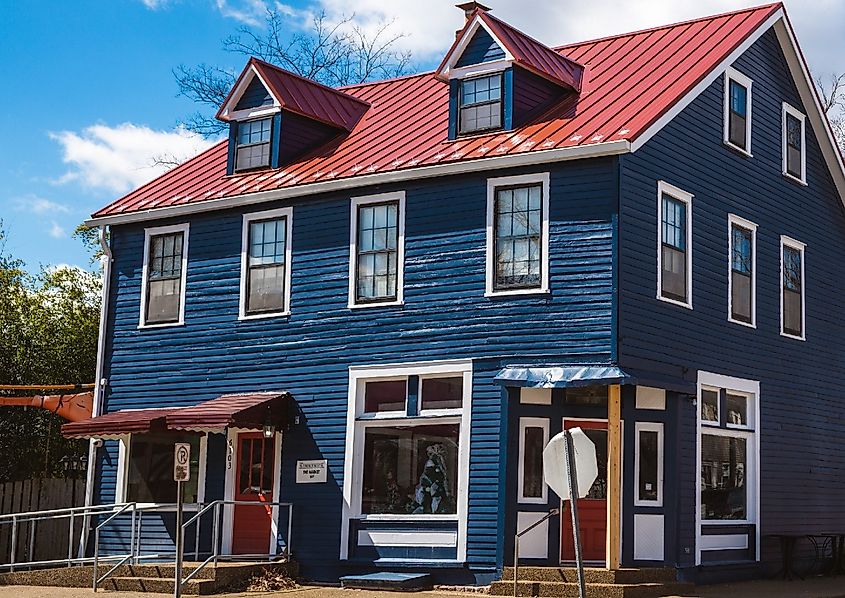 The village of Kimmswick, founded by Theodore Kimm in 1859, has managed to retain its small-town charm despite its location less than 25 miles south of St. Louis along the Mississippi River. A busy commercial center and a spa town at different times in its past, today's Kimmswick has only about 150 residents but maintains around two dozen downtown shops and restaurants due to tourist traffic. Visitors come to Kimmswick to see its large number of historical buildings, including a reconstructed log house from the 1840s. Kimmswick hosts several popular festivals throughout the year, including the Strawberry Festival in June, Apple Butter Festival in October, and the Old-Fashioned Christmas Festival in December.
Missouri has earned its nickname as the "Show Me State" for many reasons, including its bustling cities, stunning natural landscapes, important historic sites, and lively arts and culture centers. In addition, the state has many beautiful small towns that are well worth showing off. So, in the spirit of exploration that has thrived in Missouri since long before statehood, try exploring the state's lovely small towns and the many charms they have to offer!