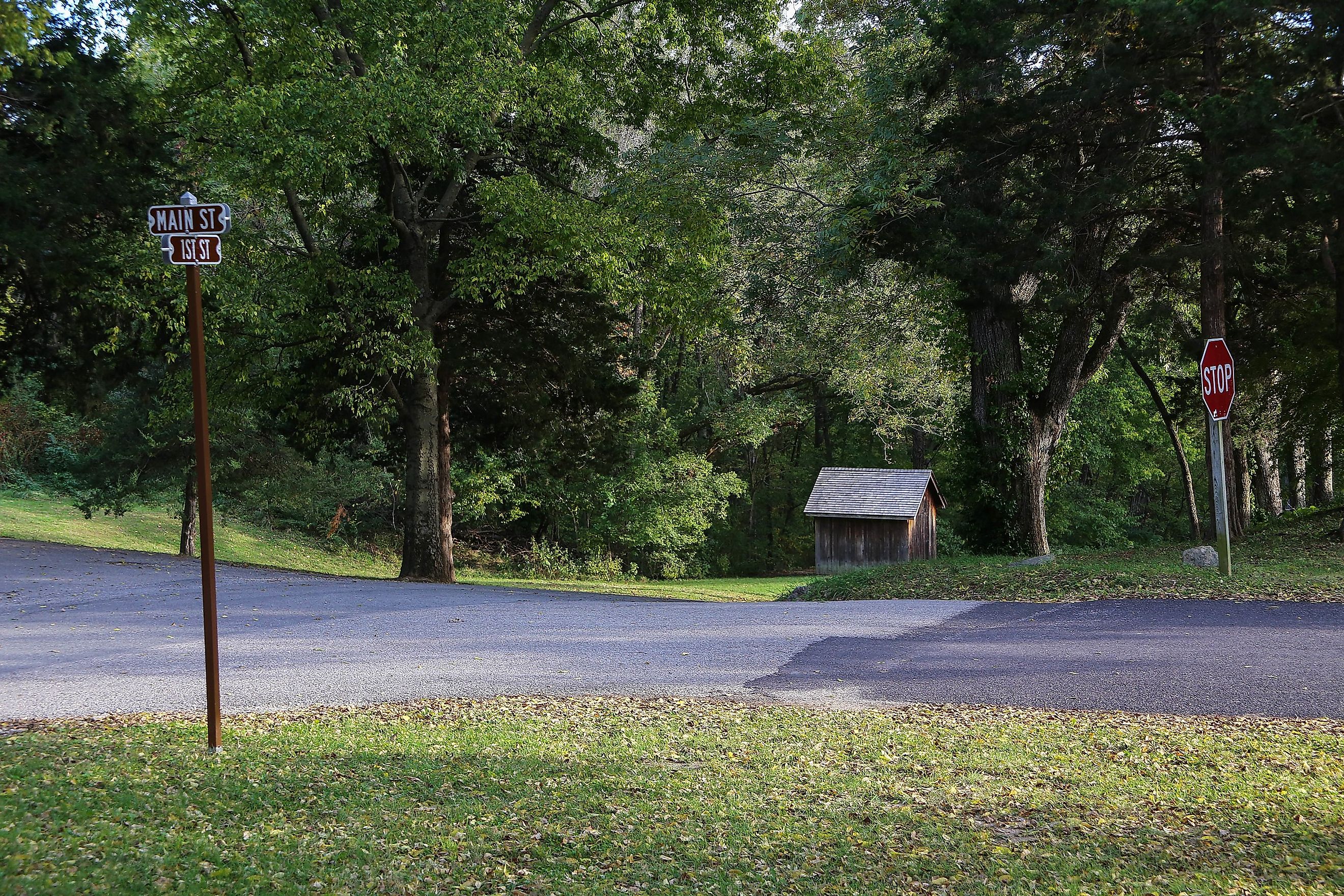 Arrow Rock is a small village situated close to the Missouri River in Saline County in the US State of Missouri. The village is located about a two-and-a-half-hour drive from St.Louis, and a one and a half-hour drive from Kansas City, Missouri. Arrow Rock is a thriving tourist attraction and has carved out its place in Missouri's history and culture as a village not to be forgotten.
Geography And Climate Of Arrow Rock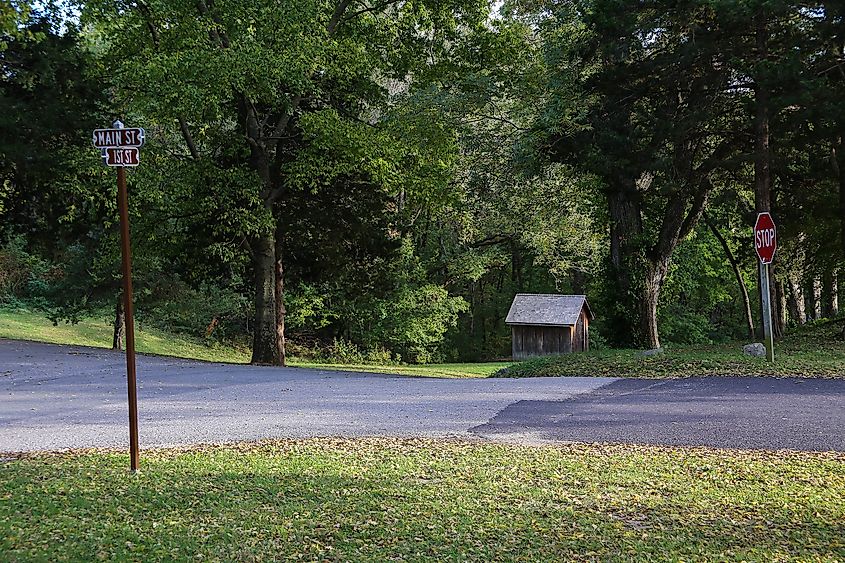 Arrow Rock covers a total area of 0.35 sq. km, all of which is land. The entire Arrow Rock area forms a part of the Arrow Rock Historic District, designated as a National Historic Landmark in 1963 by the United States Department of the Interior. Like much of Missouri, Arrow Rock experiences a humid subtropical climate and is subject to intense seasonality, being vulnerable to tornadoes. 
Brief History Of Arrow Rock
The town gets its current name from a large bluff overlooking the area that served as an important landmark for Native Americans and explorers. Many indigenous people are believed to have used the Arrow Rock bluff to forge weapons and tools. Arrow Rock, the town, was founded in 1829 by European settlers and was named 'Philadelphia.' Soon after, it was renamed Arrow Rock to match the namesake landmark. Despite the town's tiny size, it was essential to the affairs of Missouri and its culture. Three Missouri governors are believed to have come from Arrow Rock in the 19th century. Arrow Rock's highest population has only ever been 1000 inhabitants during the days of the Civil War. The surrounding Saline County was a very slave-dependant area, and after the American Civil War led to the abolishment of slavery, Arrow Rock had a lot of trouble economically re-adjusting. Many argue that Arrow Rock never recovered from the war, as Missouri and the rest of the nation industrialized, while the small village remained somewhat frozen in time. The population continued to decline in the following century, yet Arrow Rock has found a new lease on life in the modern-day. Today, the population is only slightly over 50, but the town attracts visitors that make it feel like a metropolis. The preservation of a lot of Arrow Rock's historical buildings and streets means that visiting the village feels like a time capsule of the 19th and early 20th centuries. Tourists from across the country arrive to see Arrow Rock and transport themselves back in time.
Population Of Arrow Rock
As per the 2010 US Census, Arrow Rock has a population of only 56 inhabitants. The ethnic makeup of Arrow Rock itself sits at about 98 percent White, with a 1.9 percent mixed-race population. Arrow Rock is believed to have a 75 percent cis female population and a 13 percent cis male population; this statistic does not account for Saline County or tourists. Most of Saline County adheres to Evangelical Protestantism. There is also a sizeable Catholic minority in the county.
Attractions In Arrow Rock
The main driver of economic success in Arrow Rock is tourism. The Arrow Rock Lyceum Theatre brings in thousands of people alone just to see various shows and performances. One can also visit the historic house of George Caleb Bingham, a legendary 19th-century painter. The J.Huston Tavern was a historic meeting place for Arrow Rock's Residents, and today it is preserved in its original 1800s form to immerse oneself in a different time. There is also an African-American museum in Arrow Rock, the African-American Experience Museum. This place commemorates and educates on the history of black residents of Arrow Rock and Saline County.