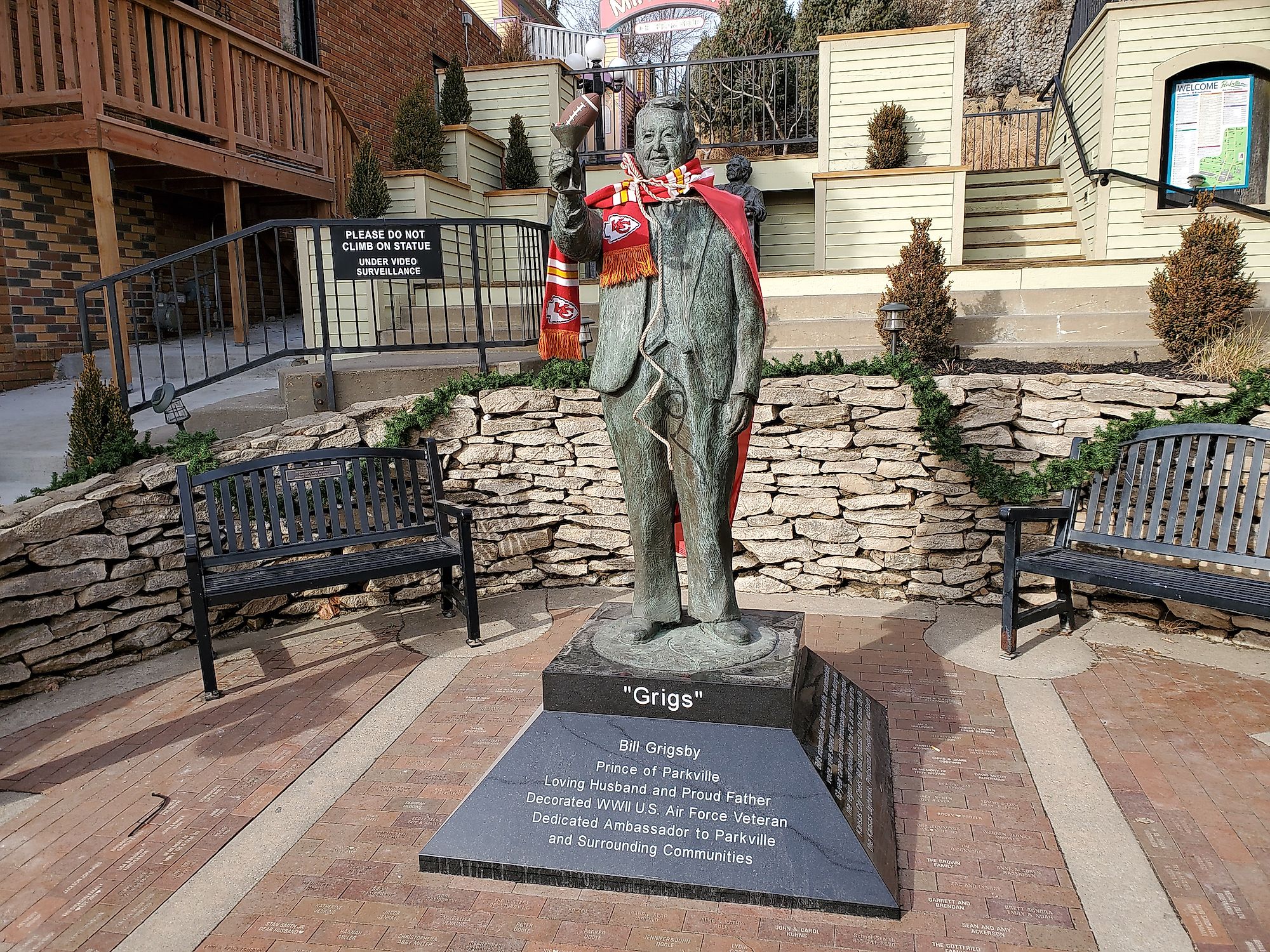 Once a windblown grassland plain with the serene waters of the Missouri River coursing through it, no one could quite understand George S. Park's vision for this untapped land. The first settler and philanthropist George Park, founded Parkville and nearby Polistra in an unstable political time in Missouri when ideologies over the slave trade divided Missouri and Kansas. Today, many of his accomplishments still stand and are forever engraved into Parkville, Missouri's dynamic history.
Geography And Climate Of Parkville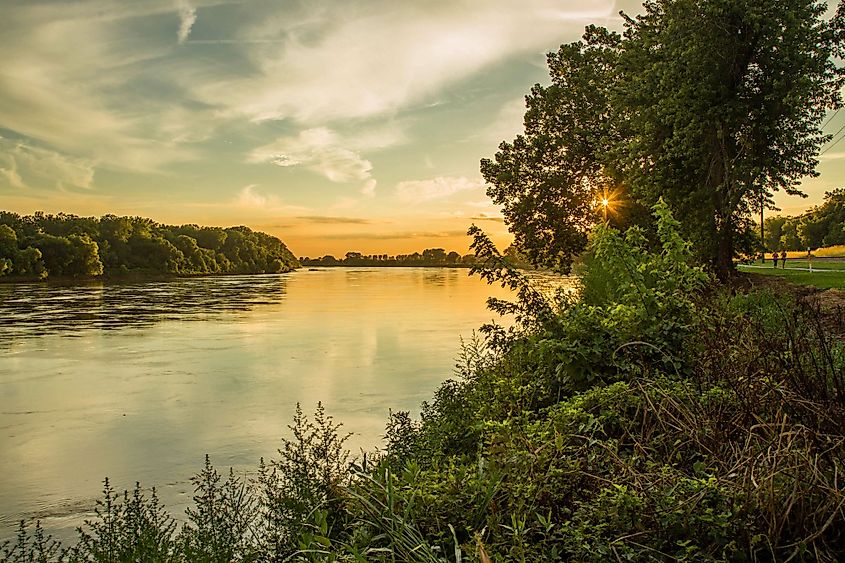 Parkville is situated in the western portion of the US state of Missouri along the banks of the Missouri River. Parkville is described as a hilly city featuring bluffs overlooking the Missouri River. It resides in a geographical area known as Dissected Till Plains, which was formed by the erosion and deposition of the Laurentide Ice Sheet. This area is often referred to as the Corn Belt.
Parkville experiences a humid subtropical climate. However, it closely borders a hot-summer humid continental climate with four seasons but distinctly long muggy summers. In a year, Parkville receives 96.5 days of precipitation. Average rainfall totals 998.22 mm, nearly the US average of 967.74 mm. On the other hand, snowfall totals 416.56 mm, unlike the US average of 706.12 mm. The year's coldest month is January, with a median temperature of 4.05 degrees Celsius, while July is the warmest month, with a median temperature of 31.4 degrees Celsius. Situated within the interior of the United States, Parkville faces extreme weather fluctuations without the presence of mountains or large bodies of water.
History Of Parkville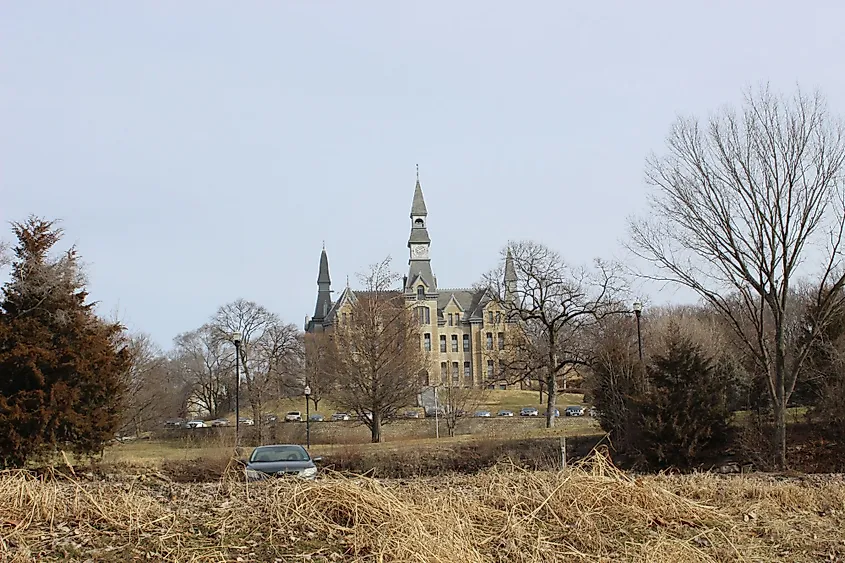 Parkville has been named after George S. Park who was the first settler to the newly purchased Platte county from Native Americans. George Park acquired a steamboat concession stood on the Missouri River and became the town's first postmaster. From 1845 to 1853, a Presbyterian church and industrial Luminary Newspaper were established. The Luminary Newspaper had opposing views on slavery and was thought to be abolitionist. With Kansas State across the river with pro-slavery ideologies, it added tension over political views of the slave trade in the United States. In 1854 the founder of Parkville would also establish the nearby settlement of Polistra at the mouth of the Big Blue River. On April 14th, 1855, pro-slavery guerrillas would attack the Luminary, tossing the printing press into the Missouri River. In 2004, the Parkville Luminary started printing again, with issues in circulation every Friday.1859 saw George Park petitioned for the Grand River Railroad to construct a bridge over the Missouri River. However, lost to the Hannibal Bridge in Kansas City, Missouri, aiding it in becoming a capital. In 1875 Park donated the land he owned over the bluffs over the Missouri River to establish Park University.
Population And Economy Of Parkville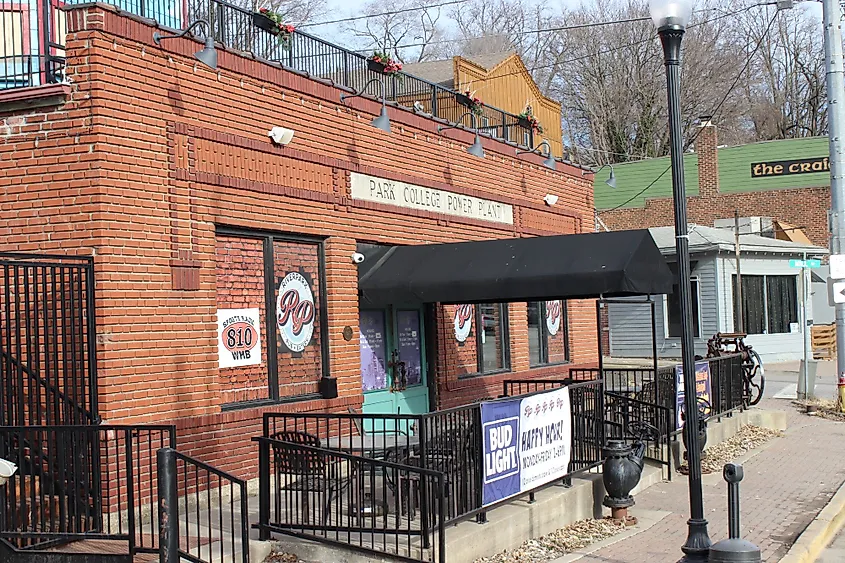 As a part of the Kansas City metropolitan area, Parkville sits in Platte county with a population of 7,945 inhabitants. Covering an area of 39.91 sq. km, Parkville has a population density of 187.01 persons per sq. km. Thus, there is a median household income of $188, 939 and the gross monthly rent is $714. Parkville has a low poverty rate in which 2.20% live below the poverty line, with the average age of a resident being 41.9 years old. On the cost of living index, Parkville is rated at 127.2, whereas the state of Missouri is 85.9.
The main economic driver in Parkville is the retail trade sector, accounting for 16.7%. Healthcare and social services came in a close second, accounting for 15.33% of the economy overall. Other significant contributing sectors include manufacturing (8.8%,) accommodations and food services (8.3%), and education (7.5%). Park University is the 7th most affordable private university in the US, and the flagship building consists of 700 acres with George Park's original home on the property. Today, there are 40 campuses in 21 states. Park University maintains a close tie to the military, and campuses are located near bases. Notable alumni include Edwin Kagin (founder of Camp Quest), Newell A. George (Former US Congressmen), and Anthony Melchiorri (Travel Channel Host).
Attractions In Parkville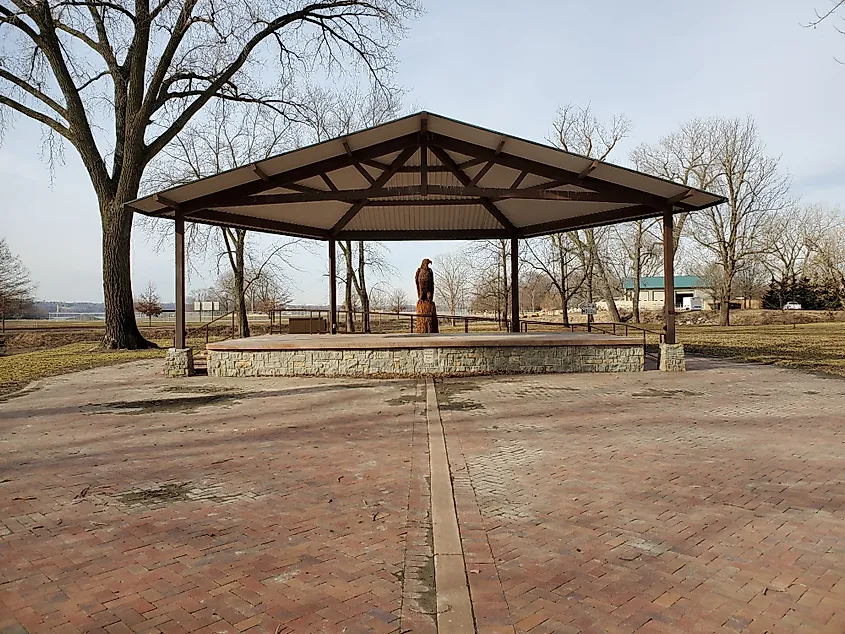 Castle Northmoor
Erected by local painter Harlan Shaver, who heard of other artists in Florida and Iowa building castles, started building a tower in 1981. The stone castle, made of limestone, can be found in the suburb of Northmoor and took two years to complete. It measures 40 ft high and 16 ft wide. In addition, Shaver created furniture to go with his new abode, manufacturing oak doors, scrolls, a lion statue, cast iron gargoyles, and a spiral staircase that leads to treasure. The castle features his oil painting of knights around the building.
Parkville Nature Sanctuary
The Parkville Nature Sanctuary serves as an educational preserve for all ages. It is a 115-acre area that is maintained by volunteers and runs off of donations. The Sanctuary features almost 5 kilometers of forested hiking trails, however, biking and pets are not permitted. Parkville Nature Sanctuary is open daily to the public.
White Tail Trail
Located in northern Parkville, this leisurely 4-kilometer loop hiking trail is great for birding, hiking, or jogging. It features forested ravines and an old logging trail. With Parkville Nature Sanctuary and White Alloe Conservation Area next door, many whitetail deer inhabit the area, thus giving the trail its name.
The settlement of a visionary, whose goal was to create a booming town and perhaps a capital, will forever be known as the founder and philanthropist of Parkville. Today, Parkville is a scenic nature community with rivers and dedicated wildlife areas catering to nature lovers. Park University and its historical building still overlook the banks of the Missouri River today, teaching the visionaries and entrepreneurs of the future.