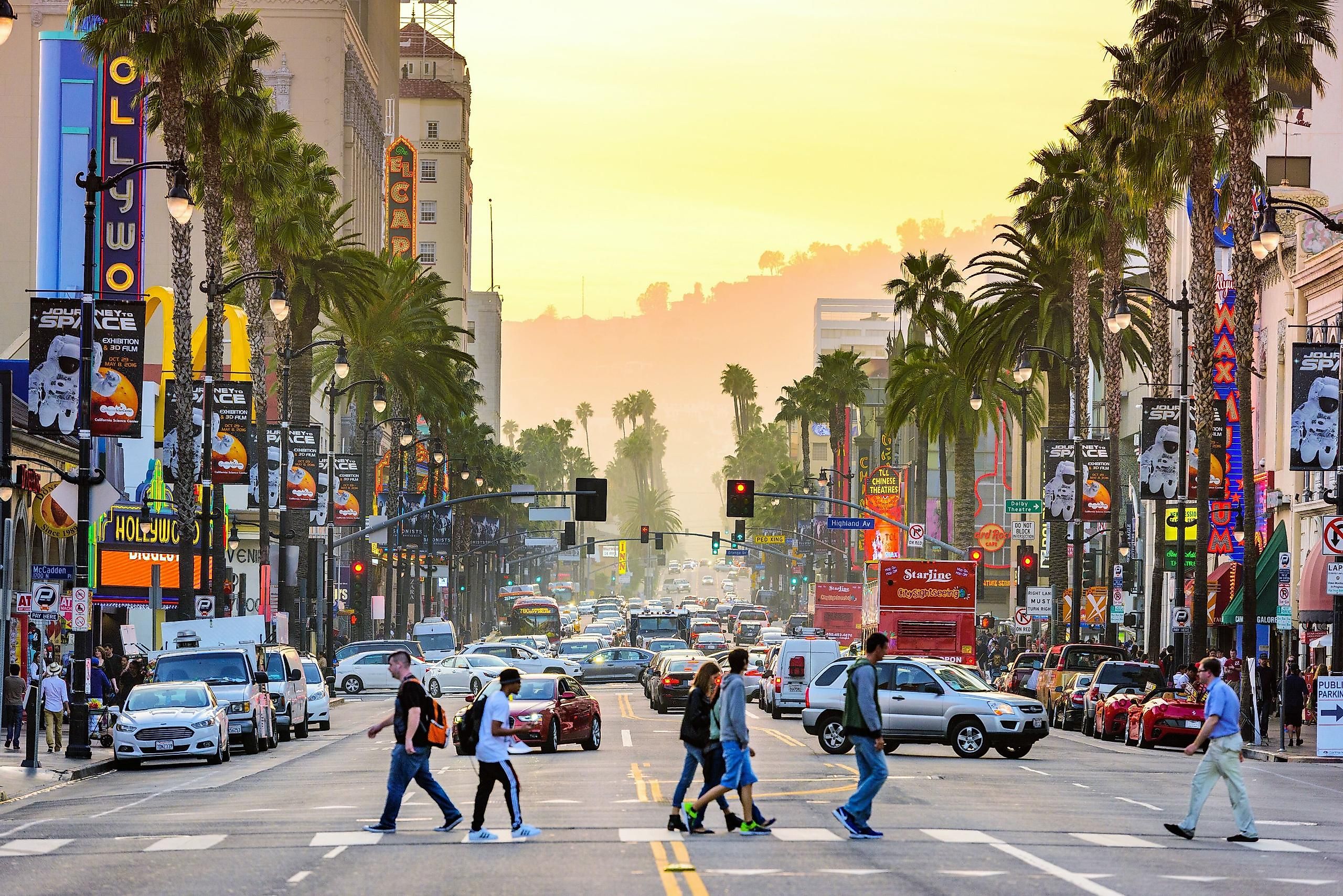 The 10 Richest Cities in the World
How does a city become one of the wealthiest in the world? Let's consider New York City. NYC has held the title of the wealthiest city in the world for many decades now, housing around 59 billionaires and a whopping 345,600 millionaires! It is also home to Wall Street, the financial capital of the US and the world. The Big Apple has historically been a hub for trade and investment, due to a buzzing port and its very well connected location, with rivers and canal systems reaching out to the midwest. It checks all the boxes when it comes to being an economically successful place: physical connectedness (ports, rivers, public transporatation), investment opportunities (access to venture capital), and attracting a crowd of skilled individuals from around the globe, nurturing a culture of innovation. It takes decades of consistency for these factors turn a place around in terms of success and richness; a city can not accumulate wealth overnight, and if it does, this wealth will most likely not stick around for long. Most of the cities in our list have a similar history in terms of long-standing economical power (Tokyo, Paris, London), while others seem to have gained most of their wealth in the past 2 to 3 decades (San Francisco.)
In an attempt to rank the cities of the world according to wealth, we will use the Purchasing Power Parity (PPP) as a means of comparison. The PPP is a way to meaure prices in different countries (and ultimate convert between currencies), based on the equal amount of goods and services that can be bought. The PPP value of a city (or country) is commonly used by macroeconomic analysts and economists, as its a popular metric to determine a city's standard of living and economic prosperity.
New York City, USA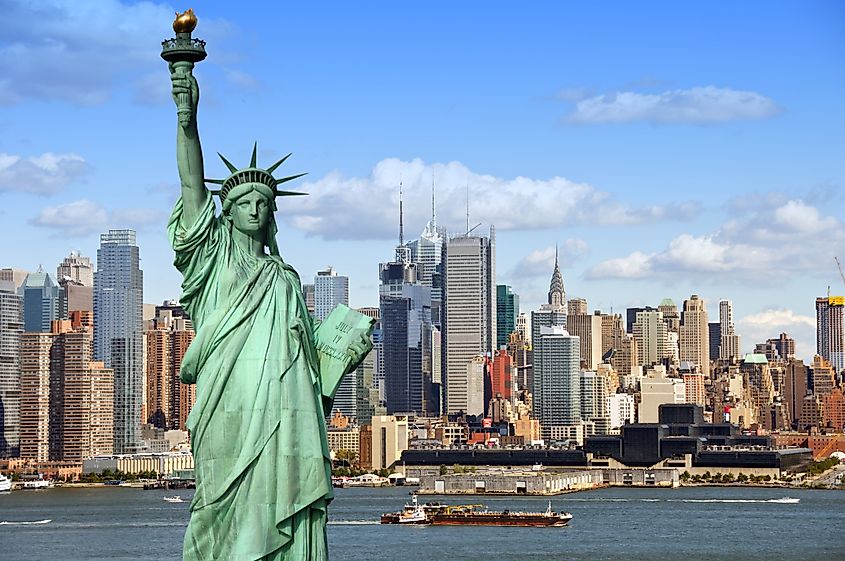 Home to the New York Stock Exchange (NYSE) and the famous American street of Wall Street, New York is regarded as one of the world's wealthiest cities. The international megacity is the country's bustling financial and commercial hub, with its economic wealth tied to its services in finance, healthcare, professional and business services, retail, and education. Boasting a financially fruitful economy, the Big Apple is known for its abundantly wealthy population, with a the collective wealth of over $3 trillion USD.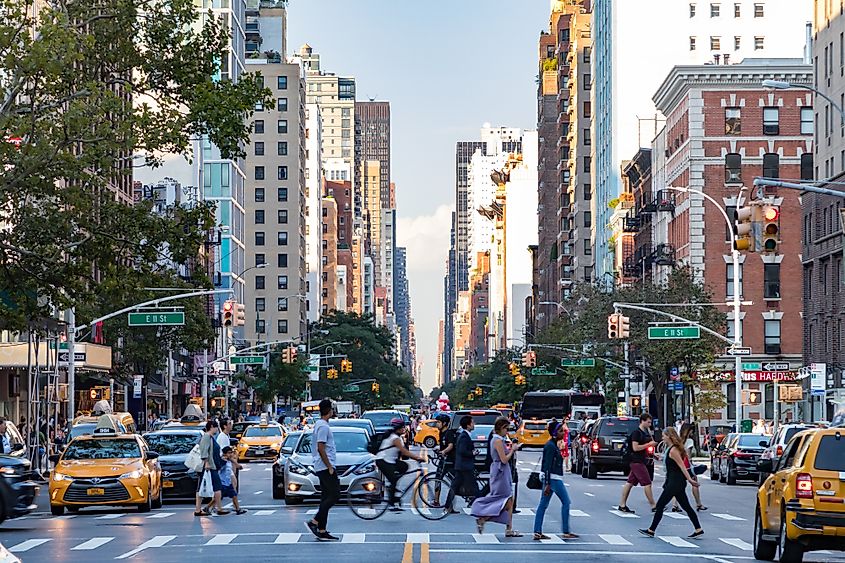 New York City is also considered the country's leader in finance due to its storied past. Aside from establishing the NYSE in the early 19th century (formerly known as the New York Stock and Exchange Board), the city was set in a convenient location for trading, due its proximity to the Hudson River and the Great Lakes. Furthermore, the Big Apple was also a popular destination for entrepreneurs and innovative businesses, furthering its reputation as a financially-savvy city.
Tokyo, Japan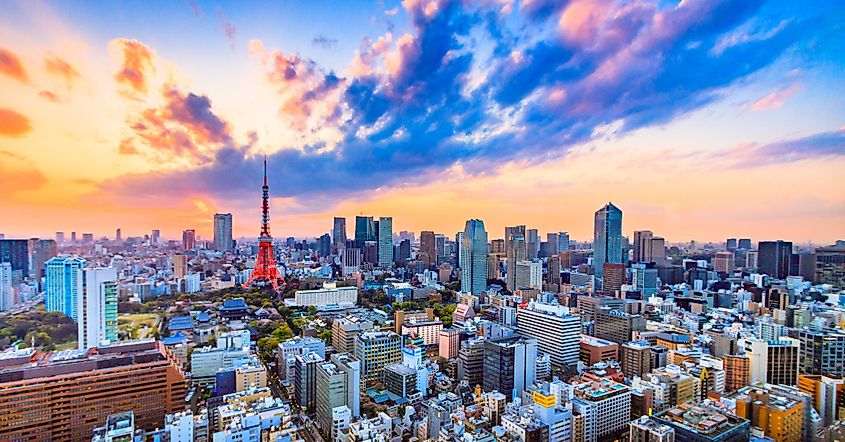 Tokyo may not be as wealthy as New York, but this megacity remains one of the richest cities in Asia. Boasting a population of over 300,000 resident millionaires, Tokyo is also home to a dozen billionaires. The headquarters of several cities are also found in Tokyo, which include Honda, Sony, Hitachi, and Mitsubishi.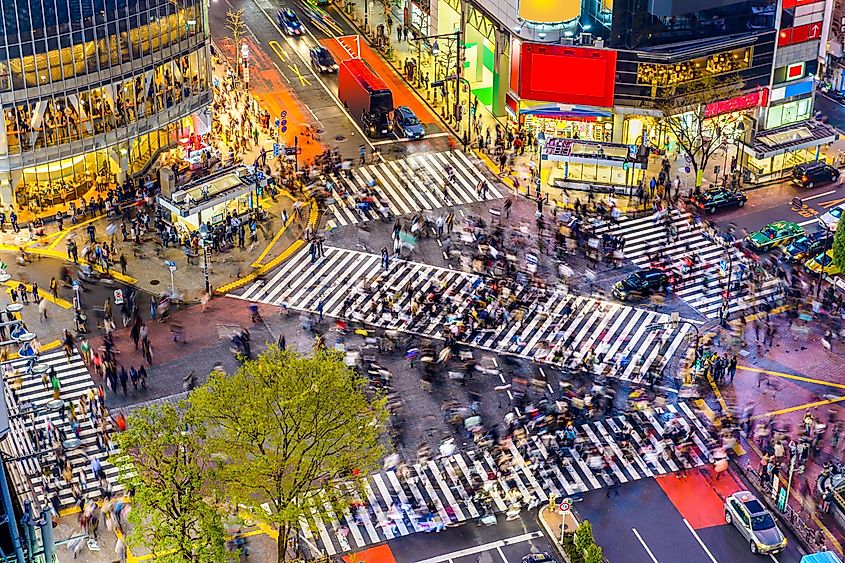 Tokyo's wealth is also tied to the Tokyo Stock Exchange (TYO), regarded as one of the largest stock exchanges in the world. The TYO encompasses over 3,700 listed companies and a market value estimated at JPY¥ 600 trillion (or approximately $42 billion USD).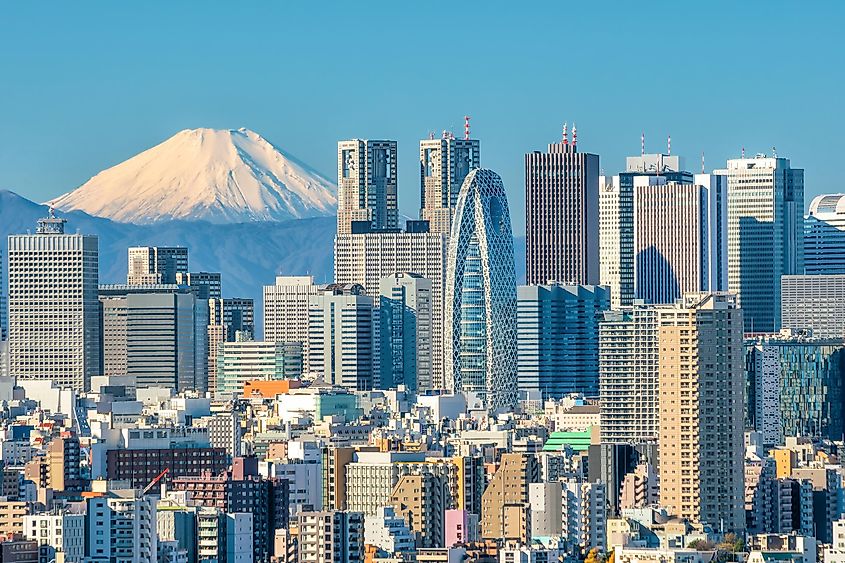 Furthermore, Tokyo owns 10% and close to 16% of Japan's officespace and workers, respectively. Additionally, approximately 18% of Japan's universities are found in Tokyo. Besides being a major educational hub and commercial space, Tokyo's economy relies on industries related to healthcare, communications, transportation, and real estate.
Los Angeles, USA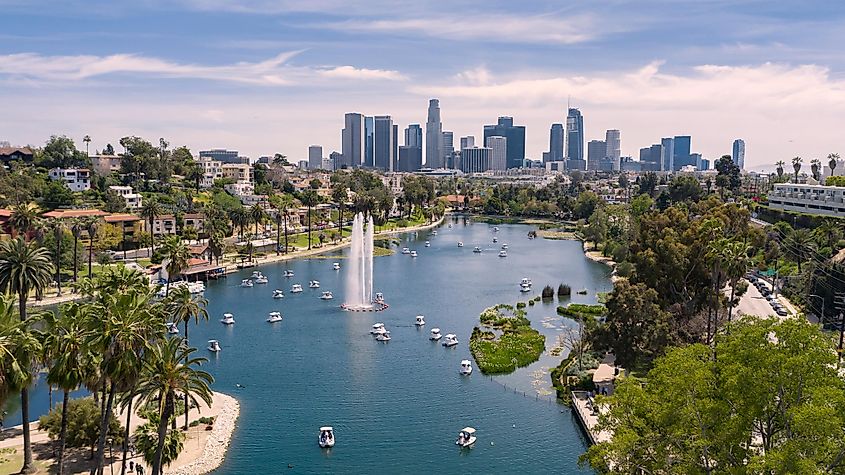 Though San Francisco relishes in its economically wealthy reputation due to the nature of Silicon Valley and its billionaire population, Los Angeles enjoys a similar status. Situated in the southern part of California, Los Angeles is known for its large population of celebrities, tech moguls, and the financially fortunate. However, this megacity is most famous for its thriving entertainment industry, which pumps billions of dollars into the city's (and country's) economy. Otherwise, Los Angeles enjoys wealth from other industries related to biosciences, trade, information, transportation, and aerospace.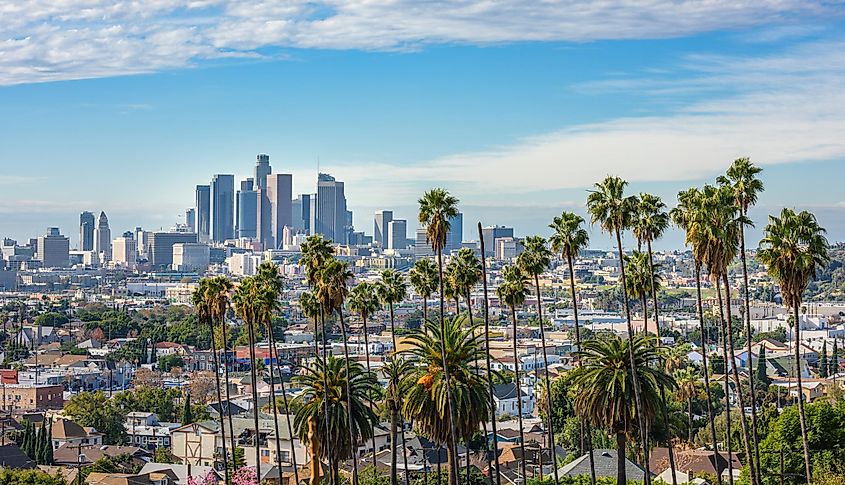 This international city has over 192,000 resident millionaires with 34 billionaires. Reportedly, the top 20% earners in the city have an average salary of over $280,000 USD, with the top 5% earning over $530,000 USD. Furthermore, Los Angeles' wealth is also tied to its appeal to immigrants and innovative companies involved in information and technology.
San Francisco, USA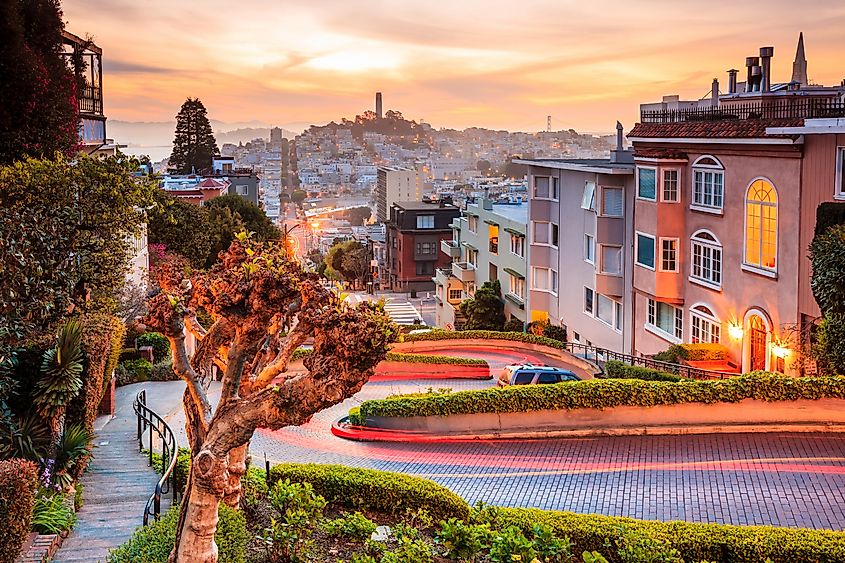 Los Angeles is not California's only wealthy city! Being a world-class city that attracts prominent figures in the tech industry, San Francisco is one of California's most popular (and richest) cities. San Francisco also relishes in its reputation as the sixth largest economy in the US. Though famous for prominent technology companies and hundreds of start-ups across the Silicon Valley, San Francisco's wealth is tied to industries in manufacturing and tourism.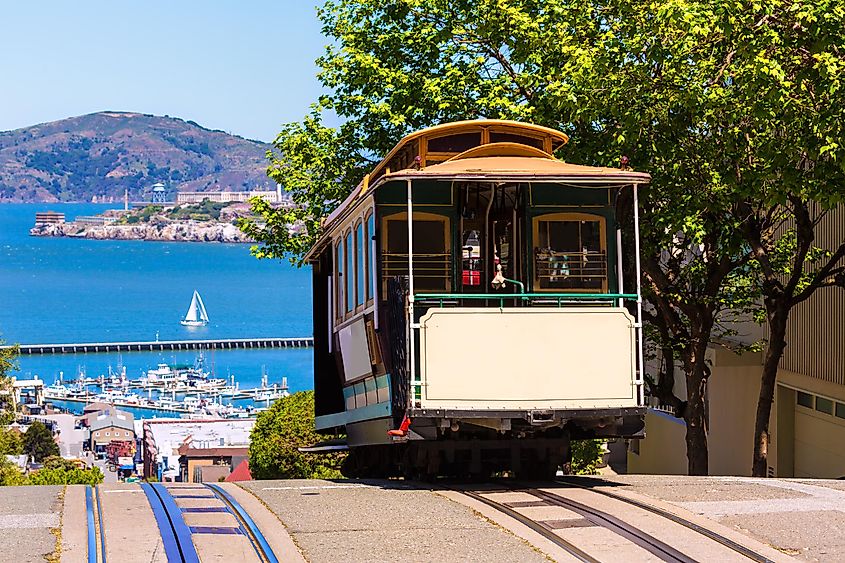 In 2019, the Northern California city attracted 26.2 million visitors who spent around $10.3 billion USD in the city. Tourism not only pumps money into San Francisco's economy by way of tourist spending, it also offers a source of jobs in the city. In 2019, San Francisco's tourism industry resulted in 86,111 jobs. Alongside its growing wealth, San Francisco is also one of the fastest growing cities in the country.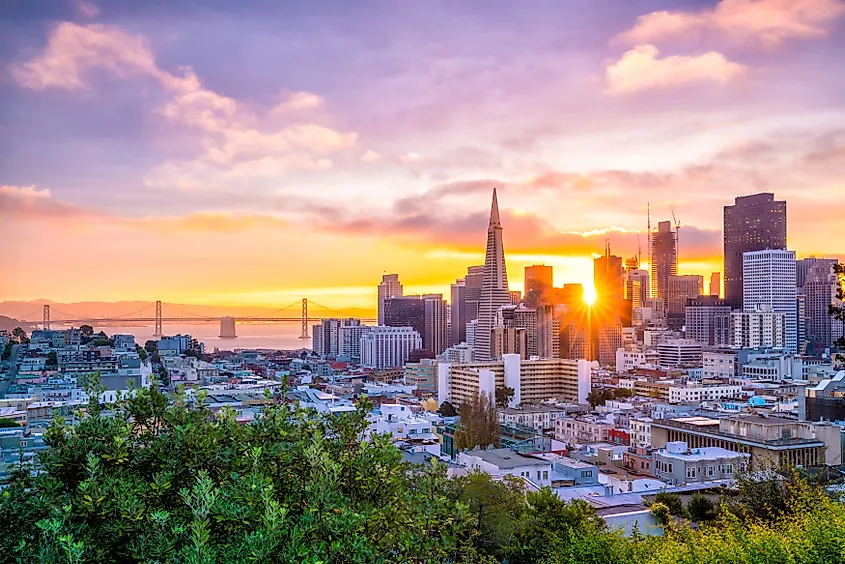 Despite being significantly smaller than Los Angeles, San Francisco houses more millionaires than its southern California counterpart. This California city is home to prominent billionaires like Mark Zuckerberg, Laurene Powell Jobs, Brian Chesky, and Jack Dorsey, with many of these billionaires possessing assets worth over $8 billion USD.
Seoul, South Korea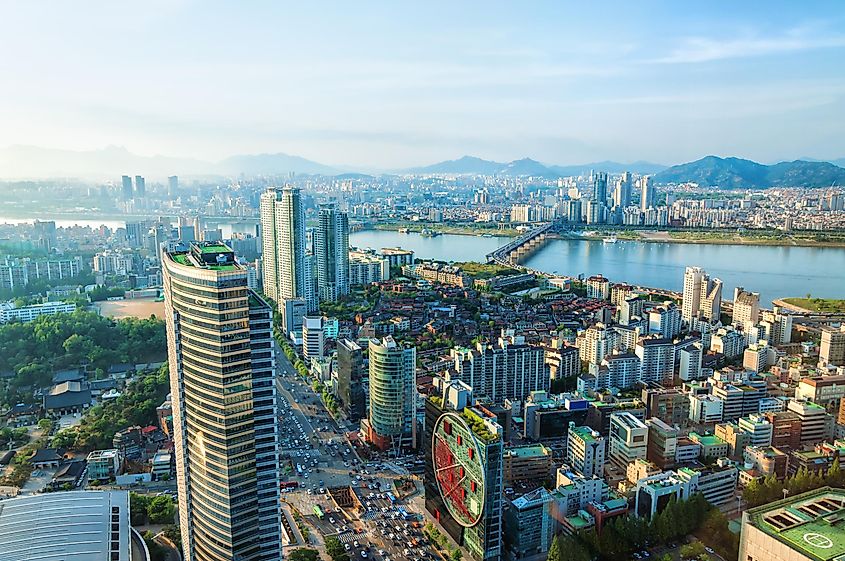 Being one of Asia's most wealthy countries, South Korea is home to the capital Seoul, which witnessed an 11% increase in its millionaire population between 2019 and 2020, despite facing a global pandemic. Home to about 393,000 millionaires, Seoul's economy is rooted in manufacturing, financial services, and transportation. Additionally, the world's major companies are headquartered in Seoul, which include Samsung, Hyundai, LG, and Kookmin Bank. Despite its picture of wealth, only a small percentage of Seoul's population claim to be wealthy.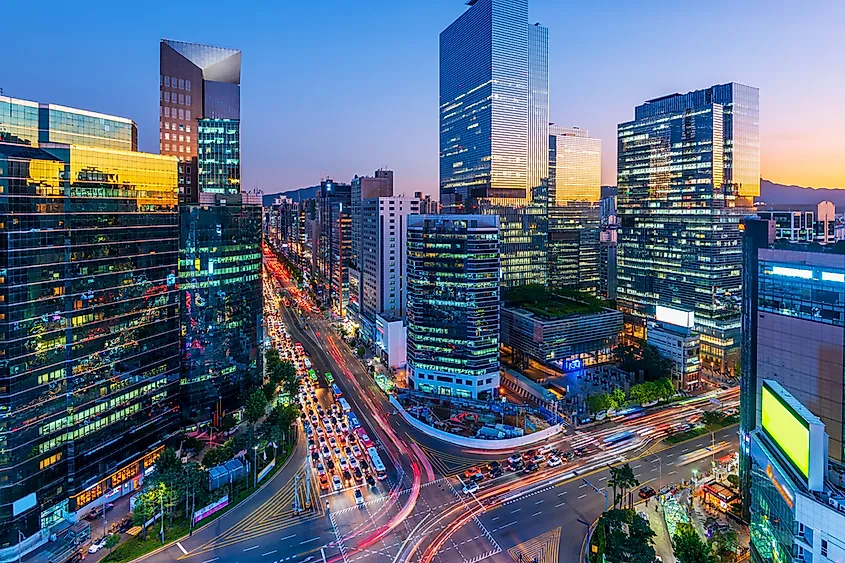 Furthermore, being a world-class city, Seoul's cost of living is high compared to other cities in Asia, especially in regards to its real estate prices. Though residents are keen on investing in the real estate market, younger generations are finding it difficult to afford a home in Seoul due to the rising cost of real estate property and rising economic insecurity.
Paris, France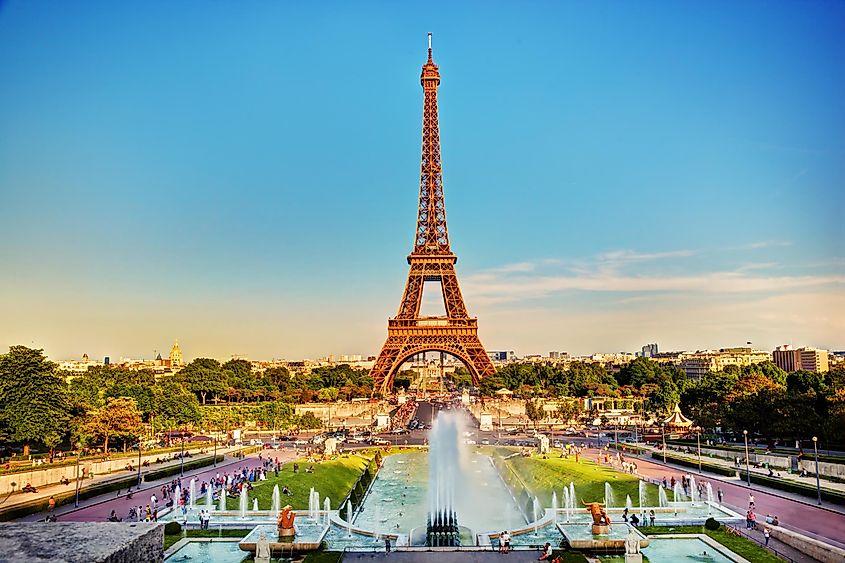 The international city of romance boasts an economically wealthy status. With about 2,320 multi-millionaires calling Paris home, the backbone of this European city relies on hospitality, commerce, transportation, and other services. Luxury services also play a significant factor in Paris' economy, acting as a hub for famous brands like Moët, Cartier, and Louis Vuitton. Moreover, there are over 25 Fortune Global 500 companies headquartered in Paris (which are the top companies in the world based on their revenues) including Danone, Sanofi, Christian Dior, and Finatis.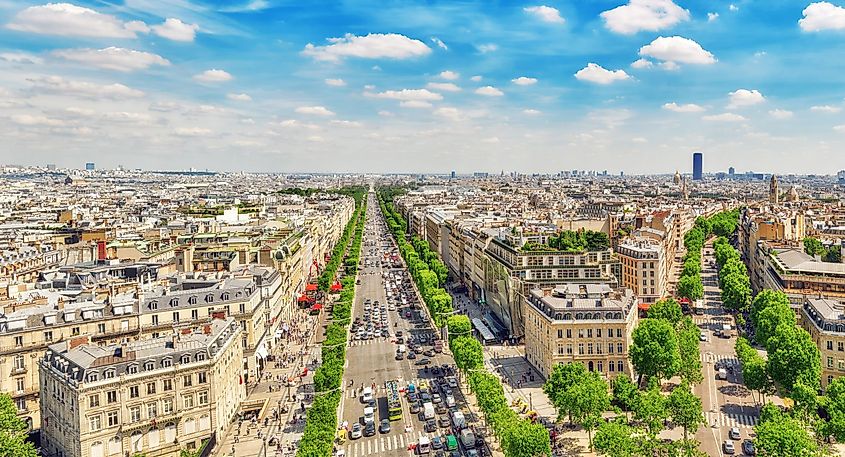 Home to thousands of millionaires, wealthy Parisian neighborhoods include the 7th Arrondissement, the Boulogne-Billancourt, Saint-Cloud, and Neuilly-sur-Seine. In fact, the average annualy income in these neighborhoods is typically over €100,000.
London, United Kingdom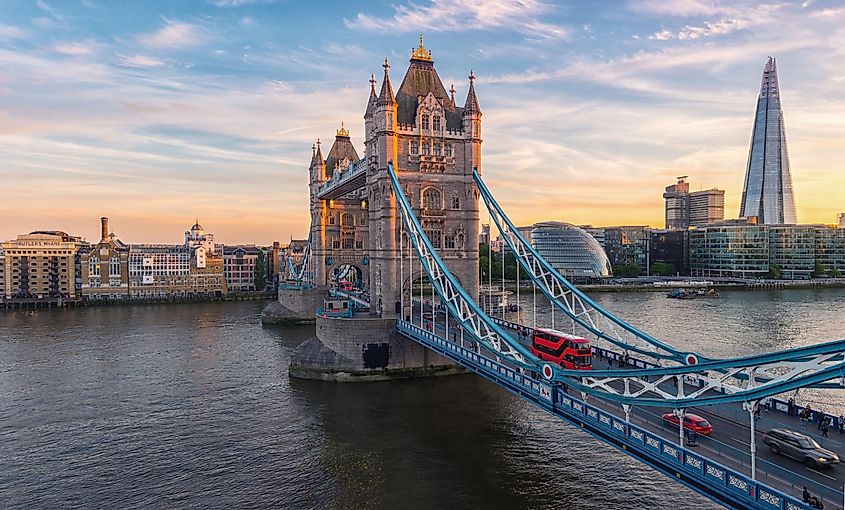 The Big Smoke is no stranger to economic prosperity. As a major commercial hub for England, a number of established companies are found in London, such as Unilever, Barclays, BP, and Shell. Otherwise, the city serves as a global financial centre, due to its large abundance of banks, insurance companies, and financial service centres.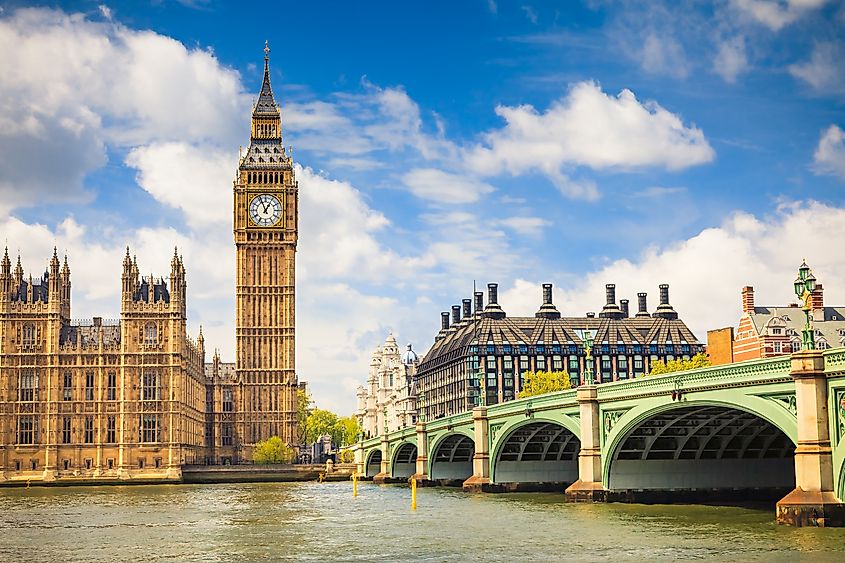 Besides thriving on industries related to finance, tourism, and media, London's wealth is also linked to the London Stock Exchange (LSE). The LSE is one of the largest stock exchanges in Europe, encompassing assets from over 2,400 companies, with many of these companies using London as their central headquarters.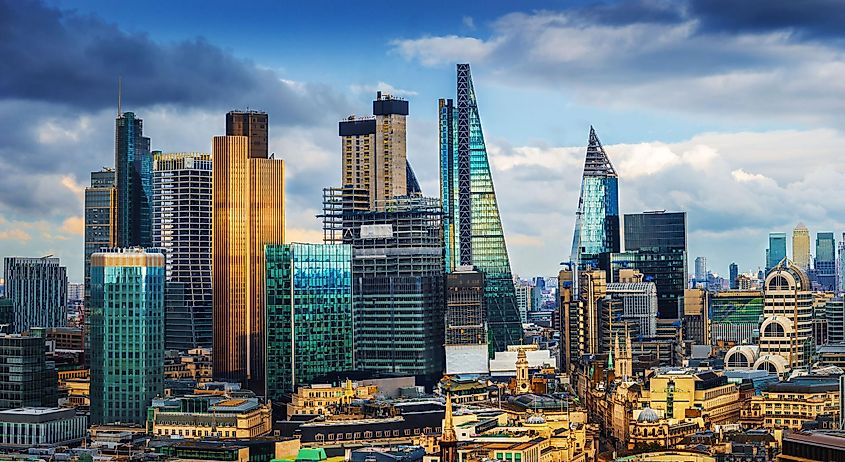 Moreover, when it comes to its residents, there are about 9,210 multi-millionaires calling London home, as well as 38 billionaires. Moreover, much of London's wealth is concentrated in neighborhoods like Westminster, Kensington, Islington, and Chelsea. On a related note, there is a sizeable population of secondary homeowners in London.
Shanghai, China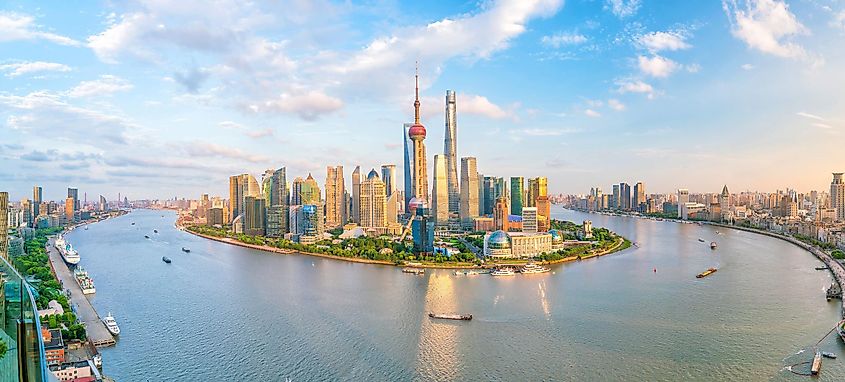 Regarded as China's financial hub, this bustling city is home to the Shanghai Stock Exchange, one of the largest stock exchanges in the world. This city's success is due to its industrial and manufacturing activity, made up of a technology-savvy and highly skilled work force. Being China's largest city, Shanghai also houses on of the world's largest ports, due to its proximity to the Yangtze River Delta. This international city is also attractive to domestic and foreign investors alike.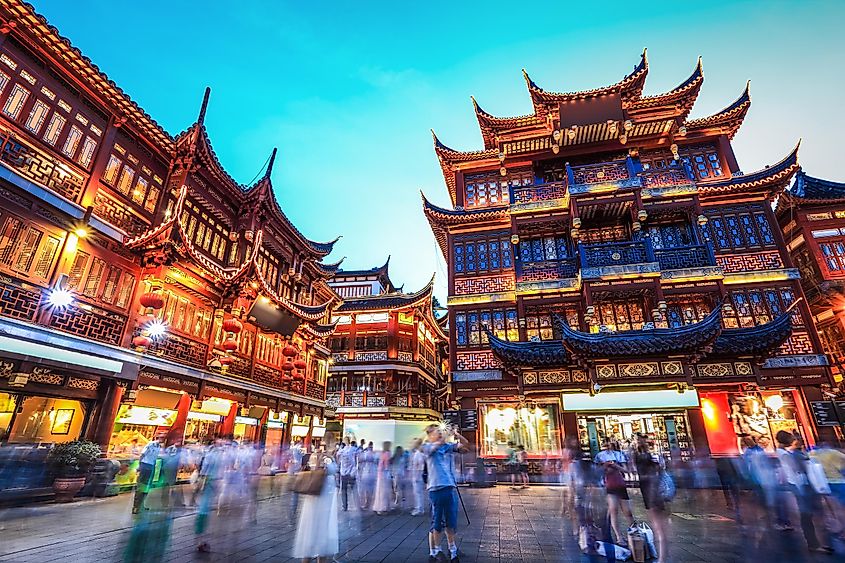 Being a prominent city in Asia, Shanghai is home to over 24 million people, there are about 6,180 multi-millionaires and 42 billionaires living in Shanghai. However, Shanghai is one of Asia's most expensive cities to live in, due to its high cost of living, from real estate to daily transportation. 
Moscow, Russia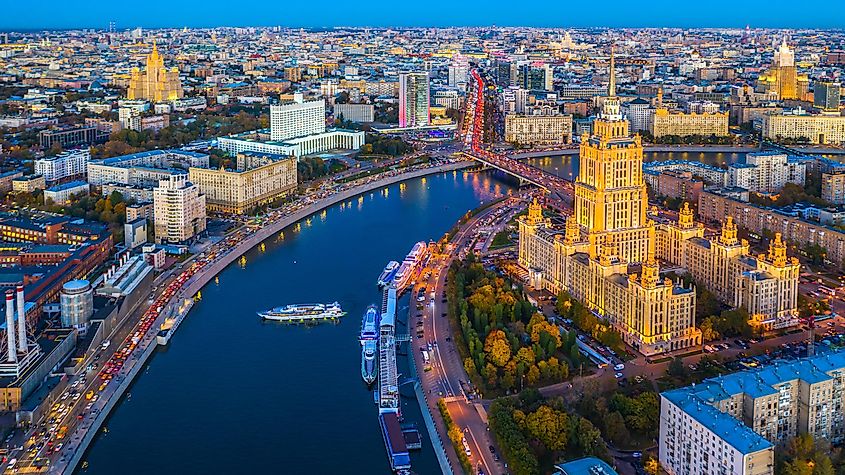 Standing as Russia's capital for centuries, the country's national wealth has been building in Moscow since the 1990s after the fall of the Soviet Union. Standing as one of Russia's largest industrial and financial centre, much of the country's wealth is still tied to this capital city.  The city contributes about 30% of goods sold in Russia. Moreover, dozens of Russia's most prominent companies are also headquartered in Moscow that contribute to the city's wealth, which include Rosneft, Sberbank, Russian Railways, and Lukoil.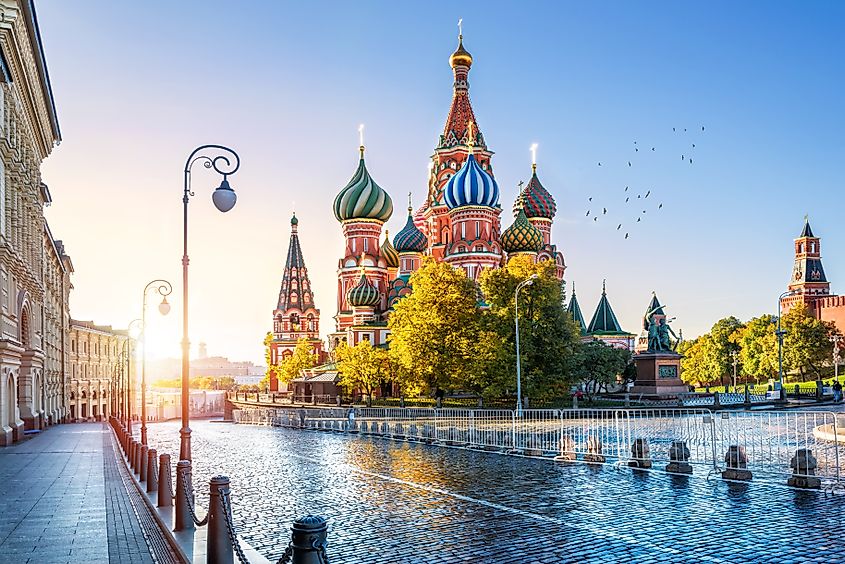 Reportedly, Moscovites earn a higher salary compared to national average, with many much of their income tied to renting real estate property and entrepreneurial ventures. Moscow is also home to a population of "nouveau riche" Muscovites and prominent neighborhoods, with properties that can cost millions of dollars. For example, Moscow's rich neighborhoods like Rublyovka contain private houses that can cost up to $60 to $80 million!
Beijing, China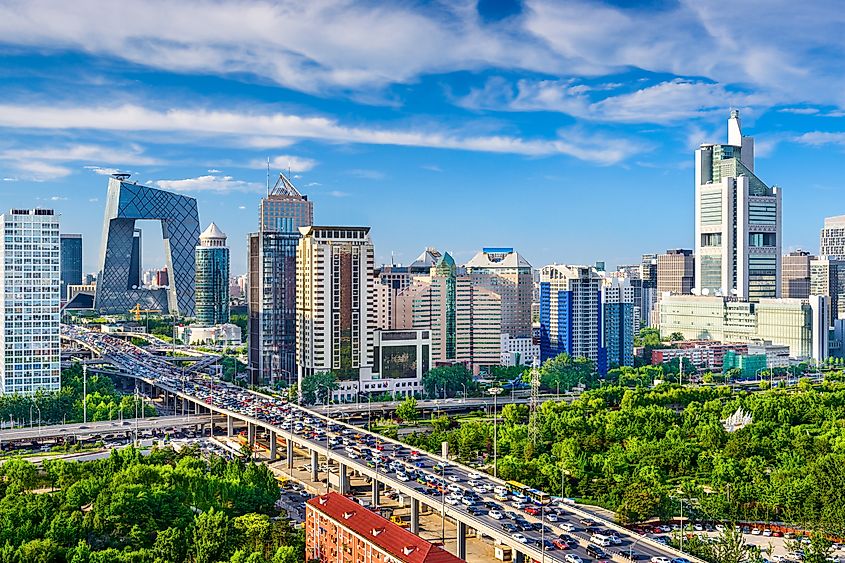 Much like Shanghai, Beijing enjoys a reputation as one of the Asia's (and the world's) wealthiest cities. Since 1949, Beijing was considered one of China's most industrial cities. This northern Chinese city is not only a hub for luxury brands, it headquarters China's largest companies, many of which are considered in the Fortune Global 500.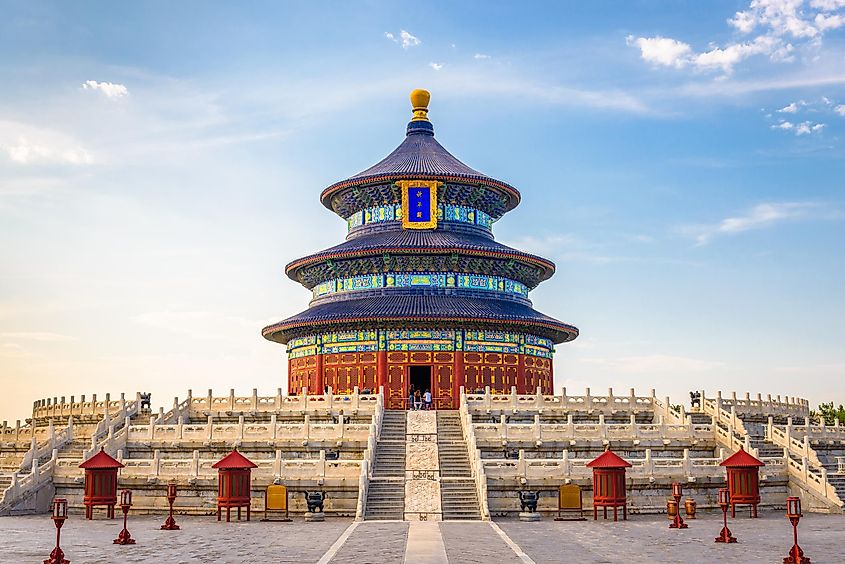 Though approximately 23% of Beijing's GDP is linked to its manufacturing sector, over 80% of the city's wealth is tied to the service sector. China's capital city offers services in key sectors related to finance, information technology, scientific research, and industry. Moreover, a portion of Beijing's rapid economic growth is the product of international investments, registering over 45,000 foreign-invested businesses in 2020.
Beijing also has a sizeable billionaire population of 100 people, compared to any other international city. For instance, billionaires like Zhang Yiming, founder of TikTok, calls the capital city home (with a net worth of about $35.6 billion USD)!