Cities With the Most Fortune 500 Companies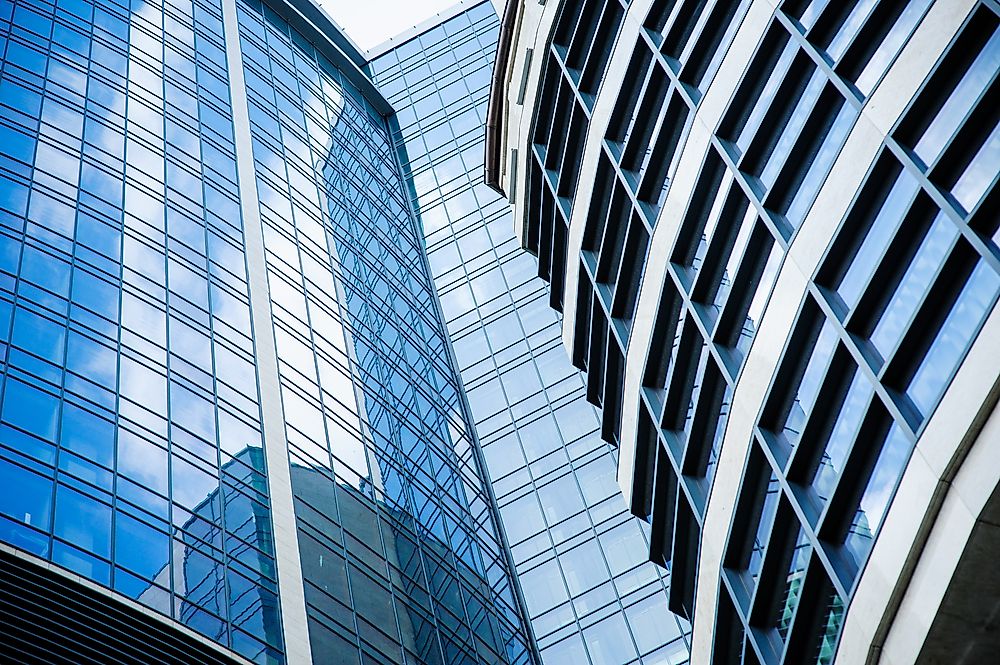 Certain cities particularly in the developed nations of Europe and North America have established themselves as top economic destinations and have attracted foreign and local investments. These influential cities are headquarters to large global companies that earn annual revenues of more than one billion dollars. Tokyo is the leading city with the largest number of large companies' headquarters. While developed countries are homes to many established large companies, emerging market opportunities have prompted large global companies to shift their headquarters to these areas.
Cities With the Most Company Headquarters
Tokyo
Tokyo has the largest number of global companies' headquarters. Tokyo is one of the leading economic cities in not only Japan but the world with about 613 companies establishing their headquarters in the city. Out of the 613 companies, 51 are Fortune 500 Companies. Top industries in Tokyo include finance, electronics, book publishing, technology, construction and civil engineering, chemical industries, automotive, real estate, and animation studios among others. Top companies that have established their headquarters in Tokyo include Sony, Hitachi, Canon, NTT Do Co Mo, Rakuten, Sony Computer Entertainment, and Casio. The growth of Tokyo as a top economic destination for large companies began after WWII, as most of the top companies sought to take advantage of better access to government services within the capital.
New York
New York is the most economically powerful city in the world and sometimes regarded as the economic capital of the world. New York, the largest central business district on earth, is home to 217 company headquarters including several Fortune 500 companies. Some of these companies include ABC, American Express, Alcoa, Citigroup, JP Morgan Chase, Verizon Communications, and AIG. The leading economic regions of New York include Wall Street, Silicon Alley, and Tech Valley. New York is also an important center for entrepreneurship, which has contributed largely to the number of large companies started within the city both in the past and in the present.
London
England's capital has earned its place in the economy of the world as the leading investment destination with 193 global companies establishing their headquarters within the city's major hubs. London is considered the world's financial capital due to thriving financial establishments within the city. Top companies with their headquarters in London include Royal Dutch Shell, Barclays Bank, BP, Lloyd TSB Group, HSBC, AngloAmerica, GlaxoSmithKline (the world's leading pharmaceutical manufacturer), Aviva, Unilever and Vodafone Group. Top industries within London include finance, professional services, media and telecommunications, technology, and manufacturing.
Osaka
Besides being the 19th world's leading city, Osaka is among the leading economic hotspots in Japan that have attracted local and international investors as well as large global companies. Osaka has the fourth largest number of large companies' headquarters at 174. The growth of Osaka as an important economic zone in Japan began in the 17th century when merchants occupied the city. The three top industries for the economy of Osaka are commerce, services, and manufacturing. Currently, Osaka hosts the headquarters of companies such as Takeda Pharmaceuticals, RiteKit, and Sharp Electronics, Mitsubishi Tanabe Pharma, Dainippon Sumitomo Pharma, Sumitomo Electric, Suntory Holdings, Cafame, Sanyo, and Panasonic.
Other cities
Rapid economic growth, industrialization, improved infrastructure, and economic competitiveness are responsible for attracting large companies worth billions of dollars from around the world. Paris, Beijing, Moscow, Seoul, Rhine-Ruhr, Chicago, Hong Kong, Taipei, Los Angeles, Zurich, Sydney, Stockholm, Houston, Nagoya, Amsterdam, and Singapore are among the top cities with large numbers of company headquarters.
Cities With the Most Company Headquarters
| Rank | City | Number of Company Headquarters |
| --- | --- | --- |
| 1 | Tokyo | 613 |
| 2 | New York | 217 |
| 3 | London | 193 |
| 4 | Osaka | 174 |
| 5 | Paris | 168 |
| 6 | Beijing | 116 |
| 7 | Moscow | 115 |
| 8 | Seoul | 114 |
| 9 | Rhine-Ruhr | 107 |
| 10 | Chicago | 105 |
| 11 | Hong Kong | 96 |
| 12 | Taipei | 90 |
| 13 | Los Angeles | 82 |
| 14 | Zurich | 79 |
| 15 | Sydney | 75 |
| 16 | Stockholm | 74 |
| 17 | Houston | 74 |
| 18 | Nagoya | 70 |
| 19 | Amsterdam | 67 |
| 20 | Singapore | 64 |