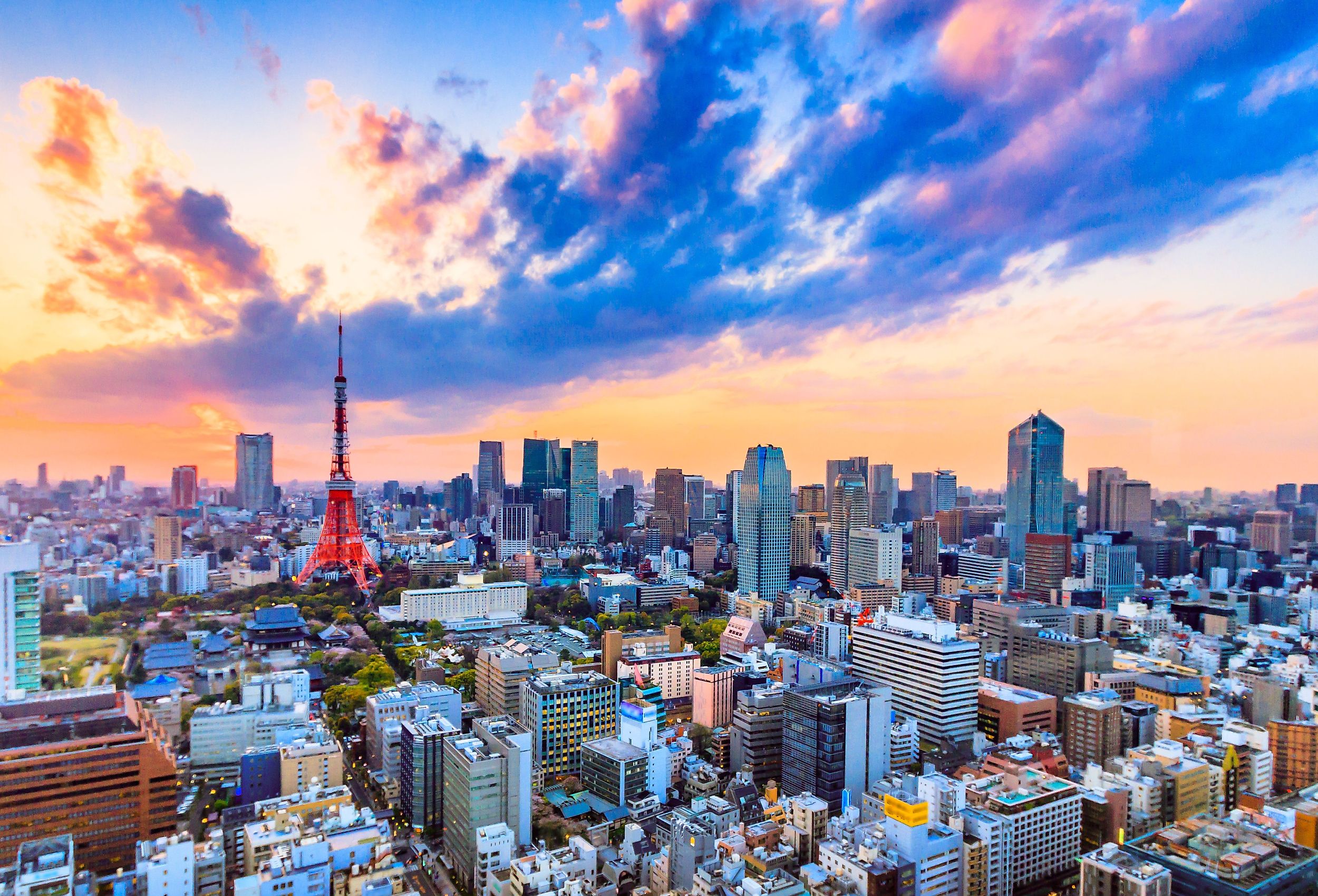 The World's 12 Most Populated Capital Cities
Capital cities of the world contain a country's commercial and cultural centers, as well as its government. Moreover, though cities like Paris and London developed over centuries, some capitals like Baghdad or Damascus have existed for thousands of years. A high population is also common among many capital cities. However, these capitals are the most populous in the world, especially when one considers their metropolitan numbers as well.
Tokyo, Japan - 37 Million
As of 2022, the population of Japan's capital hovered around 37 million people, which includes the city's metro area. From the 1880s to the 1900s, Tokyo experienced rapid population growth due to expanding geographically and merging with communities from the Tokyo Metropolitan Area. Tokyo also experienced an increase in population during the Second World War.
Despite having the third smallest land area in Japan's prefectures, Tokyo is Japan's most populous city. With limited land, Tokyo has focused on building upward. Since 1998, the city's residential buildings primarily consist of high-rise buildings that are six floors or higher. The size of homes in Tokyo is only 70% of the national average at 65.18 square meters. Regardless of their small size, housing units in Tokyo are expensive and only 45% of residents own a home.
Jakarta, Indonesia - 33 Million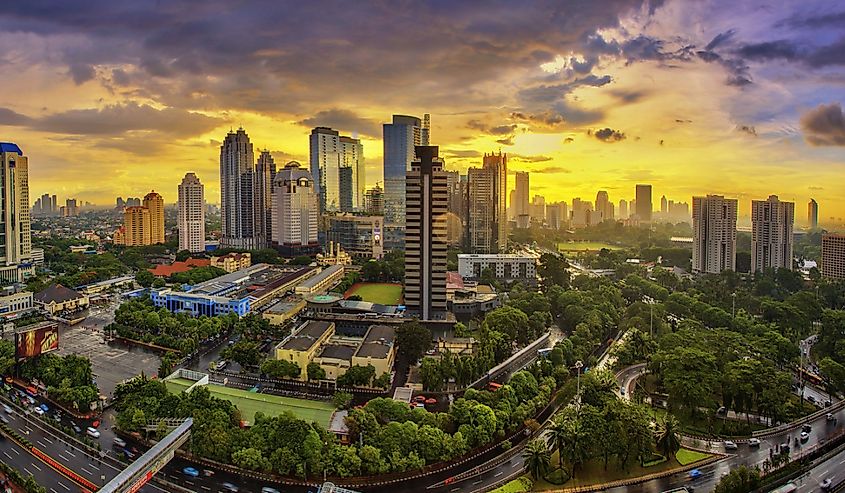 Found on the northwest coast of Java by the Ciliwung River, Jakarta is Indonesia's capital city. In 2022, Jakarta reported a population of about 33 million people. The city experienced a skyrocketing population since the 1940s due to immigration. Additionally, the city has desirable economic conditions, which attract young people (that, as a result, may also drive population growth). Jakarta's streets are busy, with over 20 million vehicles using its streets every day. The number of vehicles on the roads increases at a rate of 11% a year, which includes motorcycles, cars, buses, and trucks.
Though its land area spans 4,384 square kilometers, Jakarta's population density of 14,464 people per square kilometer makes the city limited with space. As such, the city's housing situation is generally overcrowded. Though apartment buildings are a modern addition to Jakarta's housing infrastructure, they are expensive to construct. Other common types of housing in the capital city include the "kampong" village house made of wood and bamboo or the "rumah gedongan" house for government workers.
New Delhi, India - 32 Million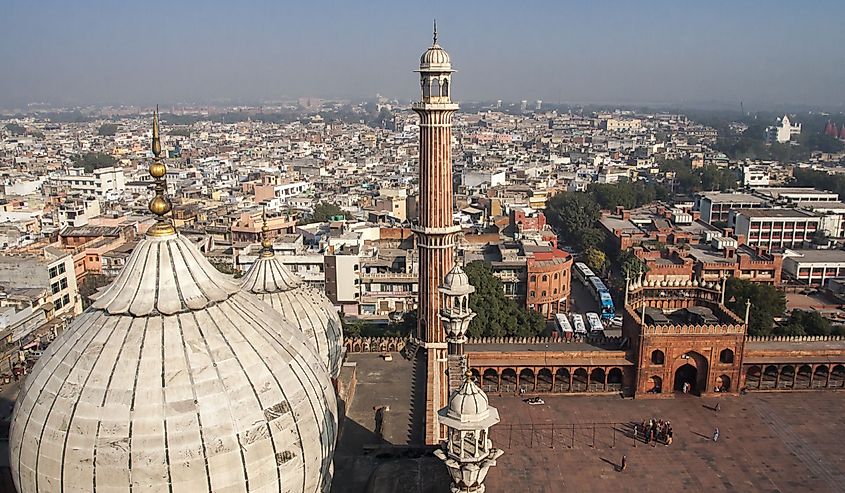 India's capital city of New Delhi is a district in the city of Delhi and one of India's most populous cities. Delhi reported a population of about 32 million people in 2022 and attracts migrants due to its high per capita income compared to the national average. As a result, Delhi's booming population growth is forcing the conversion of rural areas to urban ones.
From 1991 to 2011, the city's geographic size doubled, increasing the population of urban households (while significantly reducing the population of rural households). Theories predict that by 2028, Delhi will be the most populous city on earth. Delhi's rapid population growth impacts its liveability, with concerns related to pollution, housing, and social infrastructure.
Manila, Philippines - 24 Million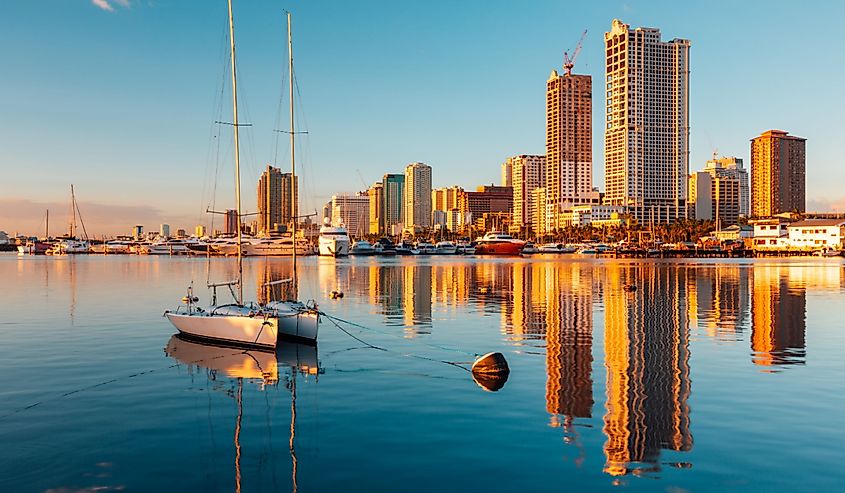 Manila, the capital city of the Philippines, is home to around 24 million people. Housing most of the country's citizens, Manila's increasing population is due to rural-to-urban migration. The population density in Metro Manila has reached 21,765 people per square kilometer, which is 60 times the national average.
Manila has its fair share of gated communities, high-rise condominiums, urban slums, and central business districts. However, much of Manila's population lies in the Greater Manila area, away from the metro. From 2015 to 2020, there was a 63% increase (1.9 million people) in "outer suburban growth". Specifically, the capital city is seeing population growth in its suburban area in districts such as Laguna, Rizal, Bulacan, and Cavite.
Seoul, South Korea - 23 Million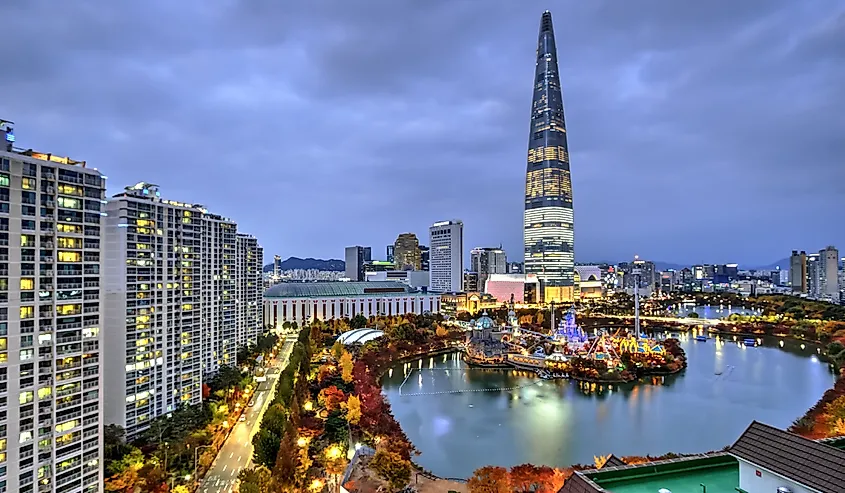 South Korea's international city reportedly has a population of approximately 23 million residents when accounting for its metropolitan area. In the mid-20th century, Seoul was a popular destination for farm migrant workers who left rural areas (due to poverty) to pursue opportunities in the city. By 1970, Seoul was a "migrant city," where approximately half its population comprised migrants. Currently, over 40% of Korea's population lives in the Greater Seoul region. Additionally, 80% of people who move to the Greater Seoul region are rural-to-urban migrants.
Despite its large population, many residents are leaving metropolitan Seoul, primarily due to the high cost of living associated with high real estate prices. Over the years, the Greater Seoul area experienced an increase in house prices, with most homeowners hailing from the older generation. The average price of an apartment in Seoul has doubled in the past five years!
Mexico City, Mexico - 21 Million
The capital of Mexico, Mexico City is one of the world's most populous capital cities, with a population of about 21 million people. When taking into consideration its metropolitan area, Mexico City is the largest megacity in the western hemisphere. Home to about 20% of the country's population, the city's population growth is due to natural growth rates. The city's population density is reportedly around 16,000 people per square mile.
Like many megacities, a growing population comes with several issues, including poverty and infrastructural concerns. Specifically, 32.6% of Mexico City citizens live in extreme poverty, with many residents living in shantytowns like Neza-Chalco-Itza.  Similarly, much of its population is vulnerable due to poor housing conditions, which presents further problems like a lack of basic services.
Cairo, Egypt - 20 Million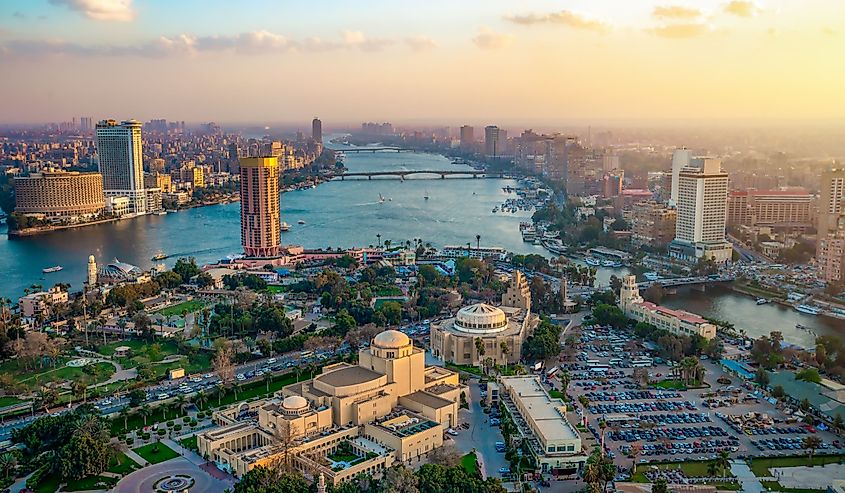 Following Egypt's independence in 1922, Cairo experienced rapid population growth. As a result, Egypt's capital city, Cairo, reported a population of 20 million citizens in 2022, which also includes residents living in the Greater Cairo area. Situated along the banks of the Nile, a majority of the country's population resides in Egypt's capital city. However, within the city, there is an equal distribution of Cairo's population living in both the city proper and its suburbs.
Cairo's rising population is partly due to Egypt's high fertility rate, which is currently 3.5 children per woman. As a result, the country is increasing its population by over 1 million citizens a year, concentrated within Egypt's largest cities like Cairo. Cairo's increasing population causes government concern for city infrastructure, specifically related to housing. Due to expensive housing developments, residents flock to live in areas at the city's edge or undeveloped farmland.
Dhaka, Bangladesh - 18.6 Million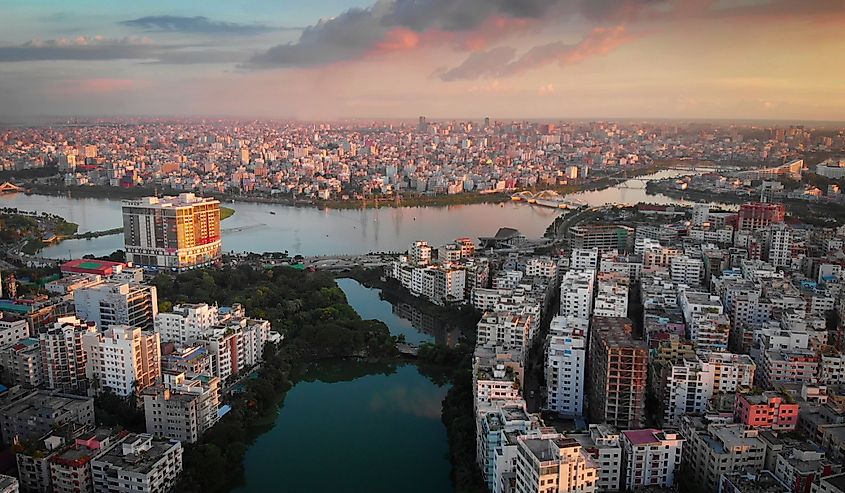 Dhaka, the capital of Bangladesh, reported a population of 18.6 million in 2022. In 2017, Dhaka was the world's most crowded city, with a population density of about 44,500 people per square kilometer. Dhaka is also one of the world's fastest-growing megacities, and since 2015, experienced a population increase of 3.5%. The capital's growth is due to rural-urban migrants settling in the city for economic opportunities. Migrants also come to Dhaka from Bangladesh's coastal areas.
The capital's population growth brings to light issues related to the environment. For example, Dhaka faces environmental pollution in the form of poor air quality. Dhaka's air pollution level is "unhealthy," with an average US Air Quality Index between 100 and 200. Levels above 100 are unhealthy, especially for vulnerable groups. A growing rate of poverty is also a concern in Dhaka. Approximately 40% of Dhaka's population resides in slums or shanty towns.
Beijing, China - 18.5 Million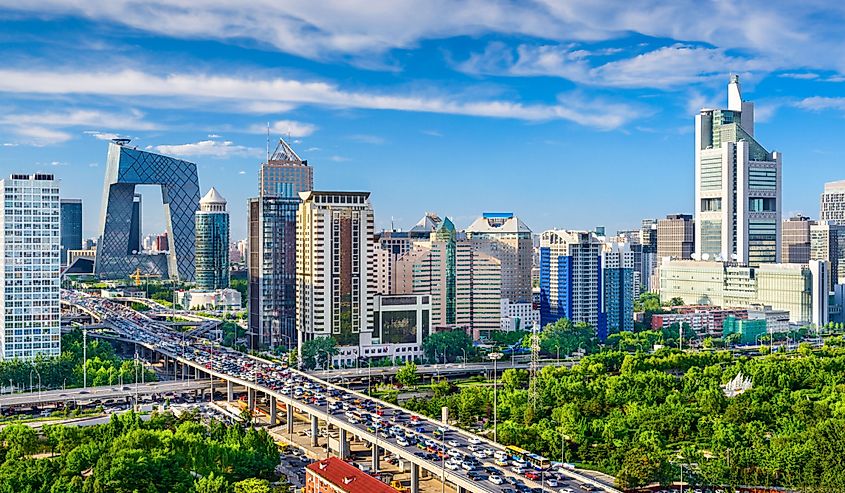 The international (and capital) city of Beijing, China reported a massive population of about 18.5 million people in 2022. Also known as the Forbidden City, the population is so large that the Chinese government vows to cap the population to only 23 million people by 2035. However, Beijing's population growth goes back several decades when housing became available in Beijing during the 1950s. Many people from the countryside moved to Beijing, whether it be for jobs or the desire to own their own home, away from their parents.
With a growing population, the city transformed its infrastructure. In the 1980s, Beijing built industrial plants and new housing outside the city center, while its downtown core expanded its office buildings and shopping districts. As a result, traffic around Beijing increased, which led to the city's massive congestion. To relieve traffic congestion, the government established a bicycle renting system in the city and an extensive subway line, which includes 22 lines and over 300 stations.
Today, single-family dwellings are rare in the Forbidden City and are often reserved for foreigners residing in Western-style suburbs. Instead, the bustling city center consists of skyscrapers and residential buildings.
Bangkok, Thailand - 18 Million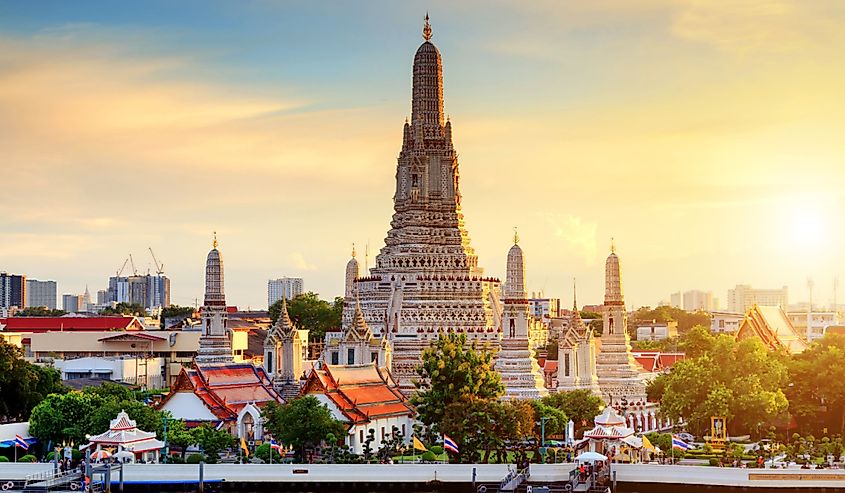 Thailand's capital city of Bangkok holds the title of the 10th most populous capital city in the world, with a population of 18 million people. As the city modernized around the 19th century, Bangkok experienced a population explosion. Specifically, the population skyrocketed in the 1930s, when antibiotics improved global healthcare systems.
Though the city grew 51 times larger than Thai cities like Songkhla or Hat Yai in 1980, its birth rate slowed down around the 1990s. Its low birth rate is due to several factors, including implementing a birth control program and changing attitudes toward having children. Though recent government initiatives include increasing the national birth rate, Bangkok still faces issues due to its massive population, including toxic smog and the need for space.
Moscow, Russia - 17 Million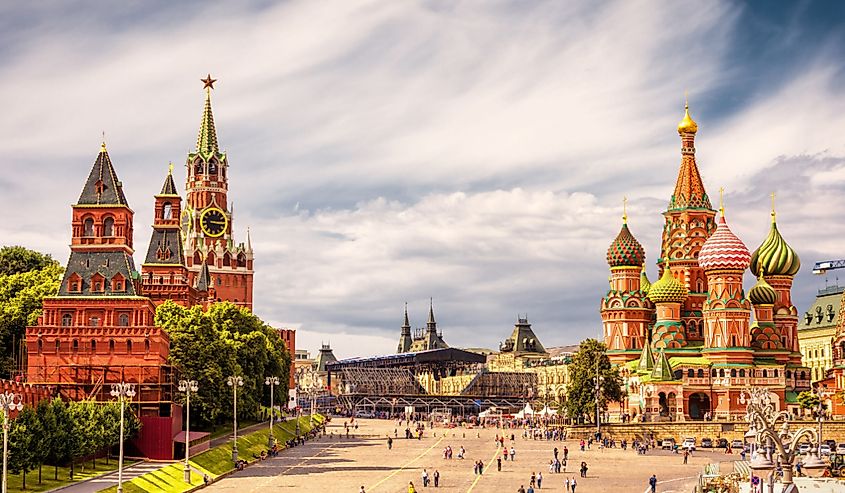 Situated in the western part of Russia, Moscow is the capital and home to around 17 million Muscovites. This populous Russian city is also considered the country's educational, scientific, cultural, and industrial capital. Around the 1990s, Moscow's population skyrocketed from 2 to 10 million, with the numbers growing until the early part of the 21st century. However, Moscow slowly developed a high cost of living, which stagnated its population.
In addition to being one of the most expensive cities in the world, Moscow privatized their real estate and decreased the production of public housing projects. The capital city's low growth rate (compared to other global cities) may also be a product of a low rate of fertility, which is a common trend throughout Russia. In recent years, Moscow's death rate surpasses its birth rate.
Buenos Aires, Argentina - 16 Million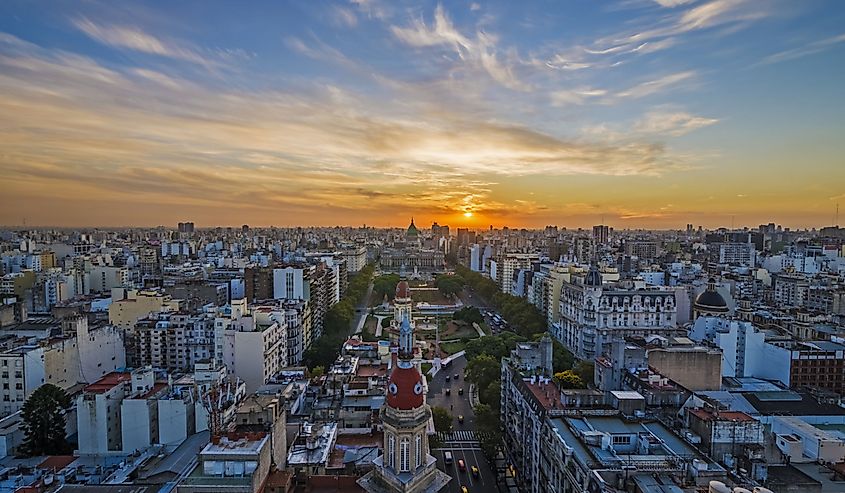 The bustling city of Buenos Aires is the 12th most populous capital city in the world with about 16 million inhabitants. Buenos Aires is one of the most populous metropolitans in Latin America and serves as a significant port city. Argentina's capital is also famous for its network of commerce, industries, politics, technology, and local culture.
In the past two centuries, the population growth of Argentina (and subsequently, Buenos Aires) was a product of mass migration from Southern Europe. However, future projections estimate a low growth rate with little to no change in its population by 2040. Bueno Aires also has an older population as its average citizen's age is between 35 to 40. Though Buenos Aires is not as populous as other international cities, it remains fairly crowded with 75% of its households living in apartment buildings.
Despite the population variation among the world's most populous capital cities, their massive numbers present identical issues. From Bangkok to Tokyo, these international cities are struggling with space, housing, air pollution, and support for low-income individuals. It is imperative for their governments to enact population controls to preserve these cities' commercial and cultural centers while assisting their residents.
| Rank | City | Country | Population |
| --- | --- | --- | --- |
| 1 | Tokyo | Japan | 37,732,000 |
| 2 | Jakarta | Indonesia | 33,756,000 |
| 3 | New Delhi | India | 32,226,000 |
| 4 | Manila | Philippines | 24,922,000 |
| 5 | Seoul | South Korea | 23,016,000 |
| 6 | Mexico City | Mexico | 21,804,000 |
| 7 | Cairo | Egypt | 20,296,000 |
| 8 | Dhaka | Bangladesh | 18,627,000 |
| 9 | Beijing | China | 18,522,000 |
| 10 | Bangkok | Thailand | 18,007,000 |
| 11 | Moscow | Russia | 17,332,000 |
| 12 | Buenos Aires | Argentina | 16,710,000 |