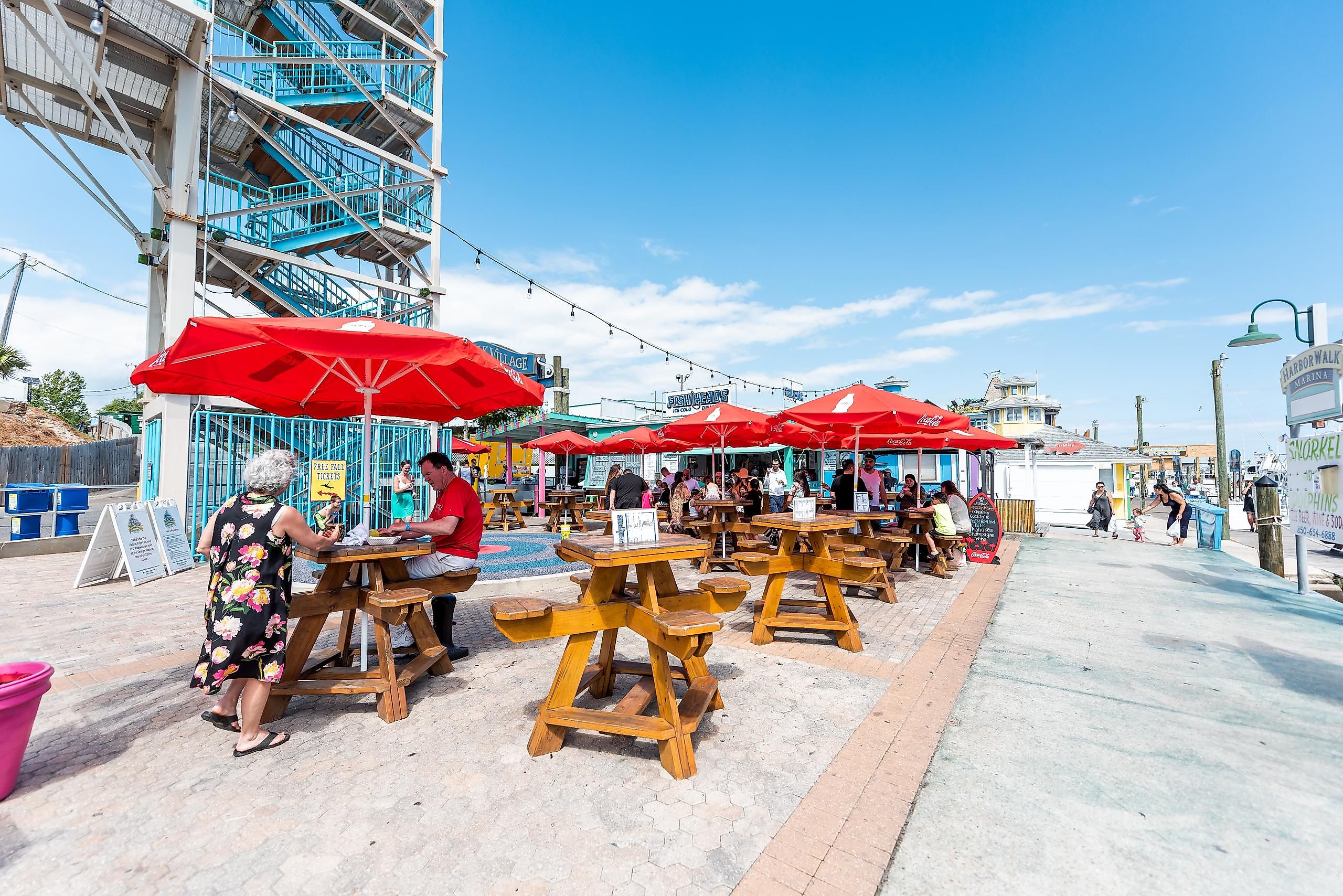 8 of the Most Unique Towns on Florida's Emerald Coast
While Florida is well known for its warm weather and beaches, the Sunshine State is also home to a large number of fascinating small towns worth discovering. Some of the best of these are located on Florida's Emerald Coast, a 100-mile section of coastline overlooking the Gulf of Mexico that stretches from Panama City all the way to the aptly named town of Gulf Breeze.
Along the way are a number of unique communities, including historic Fort Walton Beach and the aptly named Seaside, just two destinations that make this beautiful area of Florida a treasure trove of small towns just waiting to be explored. Read about these and other special destinations to visit in our list of the most unique Florida's Emerald Coast towns. 
Destin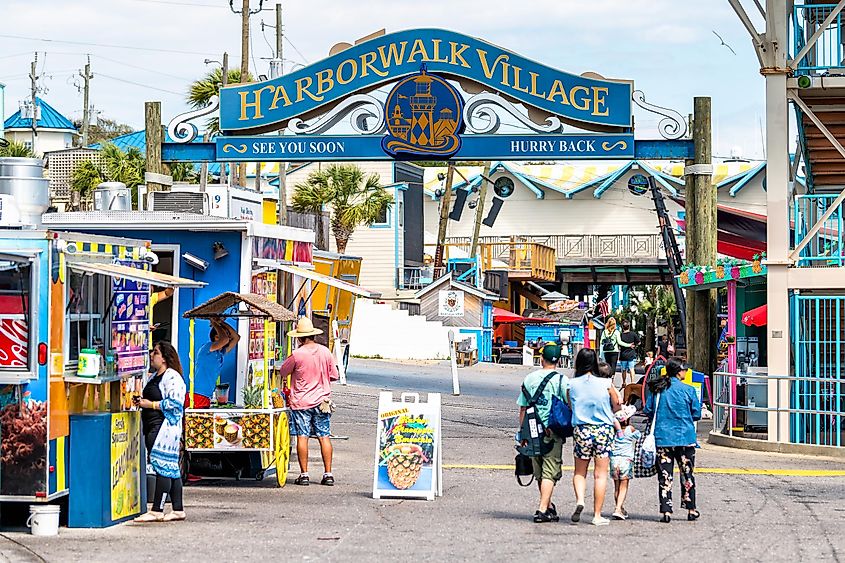 Boasting a population of over 13,000 and one of the larger towns on our list of unique places to visit on Florida's Emerald Coast, Destin has much to recommend it, especially for fishing enthusiasts. Nicknamed the "World's Luckiest Fishing Village" for the simple fact that it's unlikely you'll go home empty-handed, Destin is a hotspot for anglers who travel from far and wide for some of the USA's best deep-sea fishing. 
Destin is where you'll find some of the best deep-sea fishing in Florida, with fishers keen to try their hand at catching larger, edible species including mackerel, bluefish, and flounder. Don't want the expense of a fishing charter? Kayak fishing is also popular here, with the town's many beaches being easily accessible from parks and public beach access areas.
Fort Walton Beach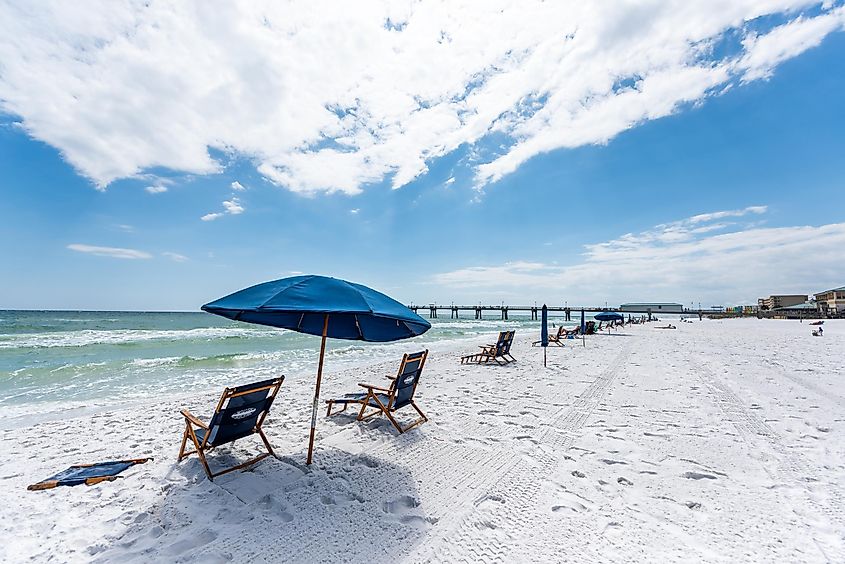 The Emerald Coast's Fort Walton Beach is not only of cultural significance to its present-day population of 20,879 but also to the ancient native tribes who once called the area home. Long before being settled by Americans, what's now called Fort Walton Mound was the site of an important temple built by the Pensacola culture that was used for religious and social activities and was the focal point of the village that was built around it.
Now an important archaeological site, The Indian Temple Mound Museum features fascinating displays of culturally significant artifacts found here. It also features exhibits relating to the site's over 12,000 years of habitation all the way back to prehistoric times.
Seaside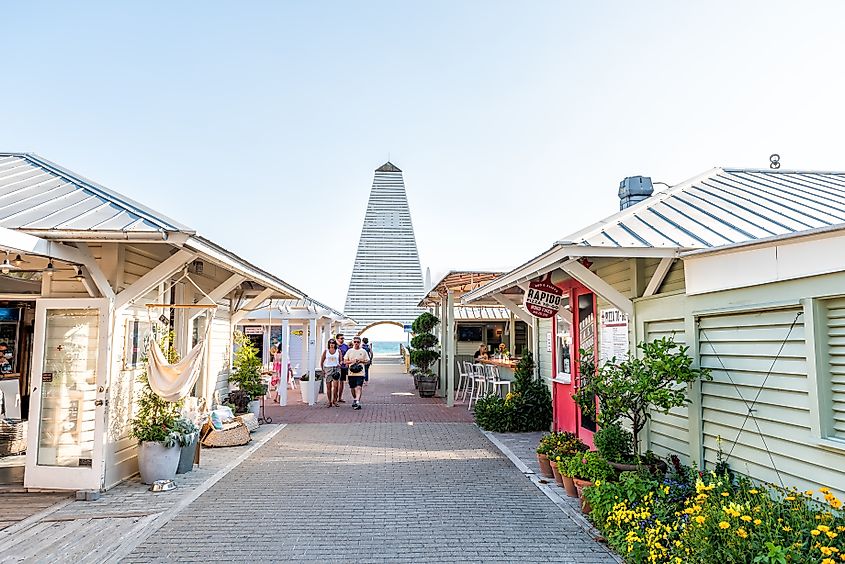 The charming town of Seaside is certainly one of the most picturesque small towns on the Emerald Coast. It's also one of the newest. Founded in 1978 and meticulously planned by its founders, it's well-known for its adherence to the concepts of New Urbanism, which focuses on creating livable spaces that are easily walkable.
Now home to over 12,00 residents, this master-planned community is considered so successful that it's regularly the subject of studies in urban planning. Interestingly, the town served as the setting for the hit Jim Carey movie, The Truman Show, its colorful homes and walkable streets instantly recognizable to most visitors. 
Rosemary Beach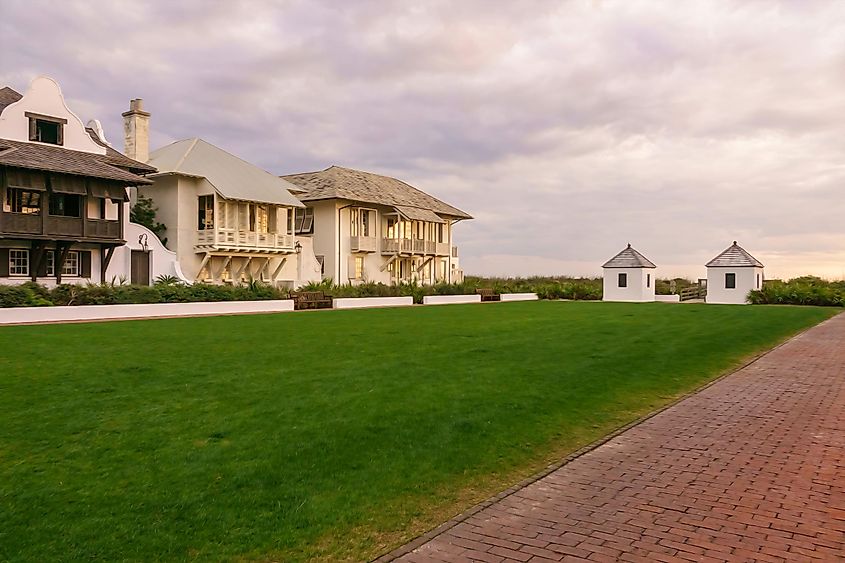 Rosemary Beach is another unique coastal town that's worth visiting. Home to just 526 full-time residents, this picturesque small town boasts a distinctly European flavor that attracts countless other seasonal visitors. Another of the newer towns on the Emerald Coast, it was founded in 1995 and created with many flourishes that wouldn't look out of place in Europe.
Wander the downtown area and you'll see quaint cobblestone streets lined with colorfully painted homes and businesses. It's especially attractive at night when the gas-lit street lanterns are operating. Other notable features include pleasant town squares, courtyards, and plenty of parks and greenery. 
Grayton Beach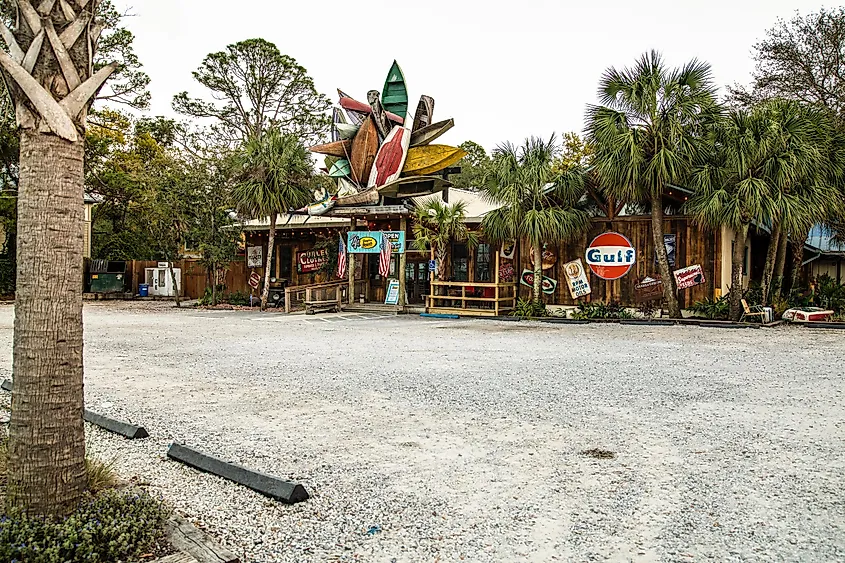 Grayton Beach has the distinction of being one of the first towns founded on the Emerald Coast, with the first homesteads springing up in the 1880s. Now home to over 18,000 residents, the town's charm has led to its being especially attractive to artists and creative types. Considered laidback and bohemian, it has more of a Key West vibe than your typical Florida community, with its main street housing numerous art galleries and studios.
After getting a taste of the eclectic shops and restaurants along Hotz Avenue, head out to Grayton Beach State Park. This large park offers birdwatching, hiking, and camping, as well as beach bonfires, making it an especially pleasant spot for some stargazing.
Alys Beach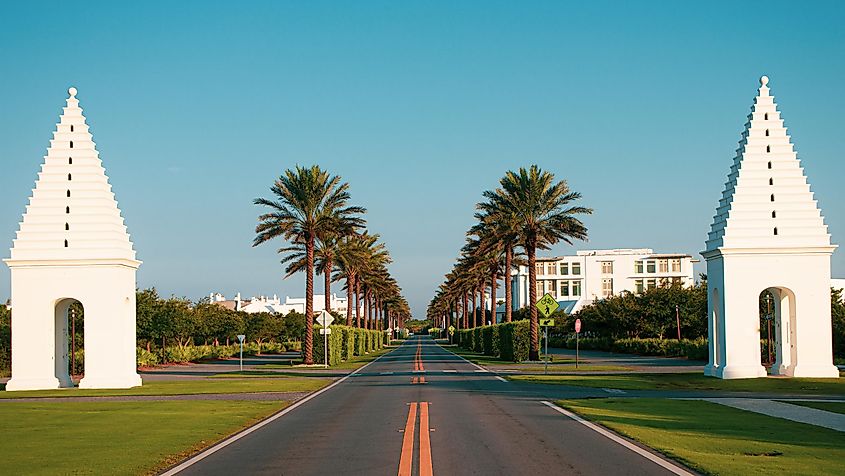 One of the larger communities on our list of unique towns on Florida's Emerald Coast, Alys Beach is another master-planned town that's worth visiting. Designed and built using the same New Urbanism design principles as seen in the already mentioned Seaside and Rosemary Beach communities, Alys Beach has a distinct Mediterranean styling that certainly is appealing to the eye.
Wander the town and you'll also notice other architectural influences, with design elements common in Bermuda homes, along with other Caribbean nations including Antigua. The town is also extremely walkable, with attractive nature trails connecting its outlying areas to the downtown core. 
Santa Rosa Beach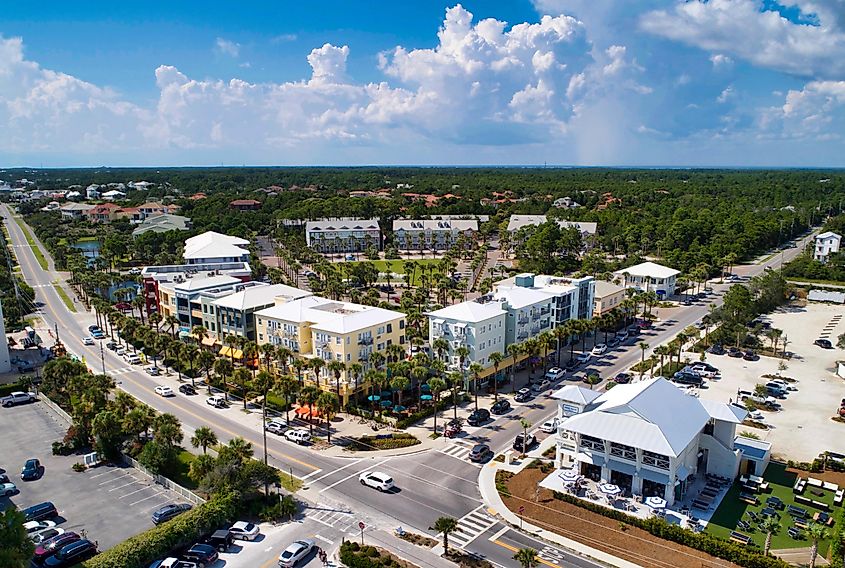 Established in 1910, Santa Rosa Beach has the distinction of being one of the oldest small towns on the Emerald Coast. Located mid-way between Panama City Beach and Fort Walton Beach, its idyllic setting has been a big draw for tourists for decades. Part of the attraction is the town's unique position, with its northern extremities overlooking the bayous of Choctawhatchee Bay while to the south the town offers superb views over the Gulf of Mexico. 
This unique setting is not only a big draw for artists, but also outdoor enthusiasts. Popular activities include exploring the hiking and biking trails of Point Washington State Forest or enjoying a stroll along the town's Ed Walline Park, with its accessible boardwalk as the sunsets.
Navarre Beach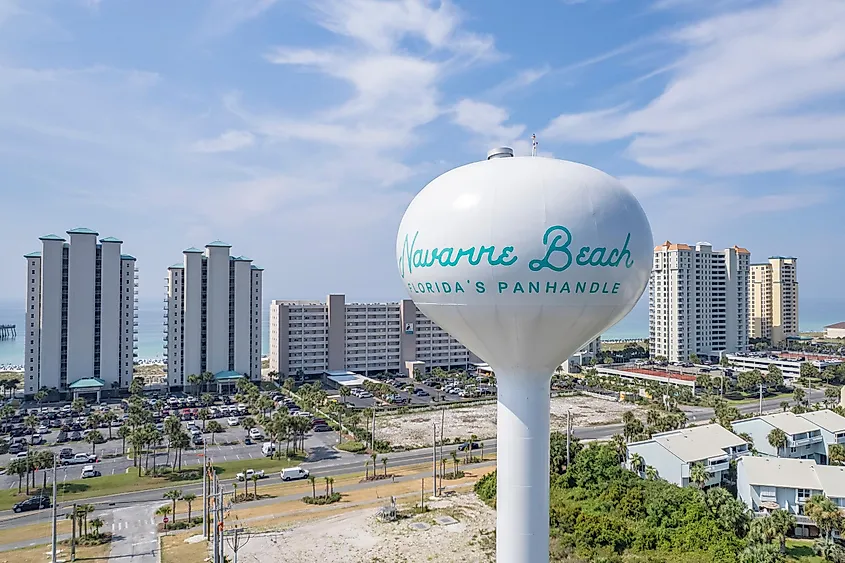 Not only does the town of Navarre Beach boast one of the prettiest stretches of white sand on the Emerald Coast, but it's also home to the longest pier in Florida. Stretching 1,545 feet into the Gulf of Mexico, the Navarre Beach Fishing Pier certainly impresses with its scale. 
Other unique features to be enjoyed include the Navarre Beach Sea Turtle Conservation Center, which offers educational experiences including opportunities to observe these fascinating sea creatures up close. 
The Final Word
From the bohemian vibes of Grayton Beach to the master-planned allure of communities like Seaside and Rosemary Beach, there are plenty of good reasons to want to explore the Emerald Coast area of Florida. A journey along this 100-mile stretch of coastline along the Gulf of Mexico offers no end of fun things to do. Be sure to consider these most unique Emerald Coast towns on your Florida travel itinerary.