Society
What Does It Mean If A Town Is Built With New Urbanism?
New urbanism is an approach to urban design that promotes environmental sustainability economic growth and healthy neighorhoods through walkability.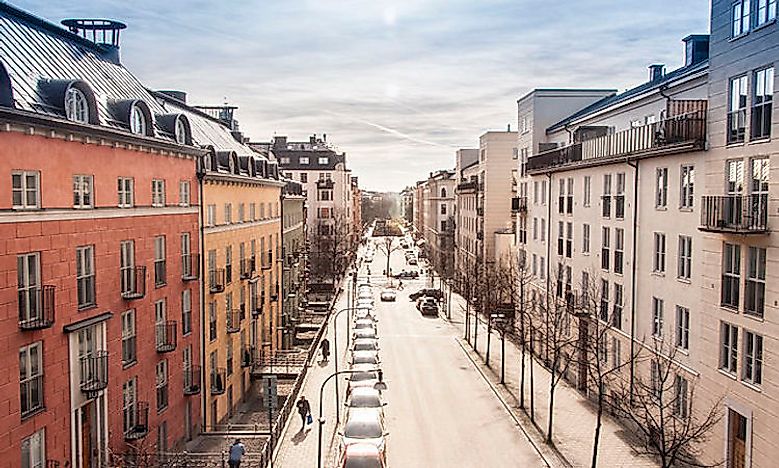 What Is New Urbanism?
New urbanism is an urban design movement which advocates for the use of environment-friendly habits by establishing walkable neighborhoods that comprise of a wide array of housing and job types. The movement first emerged in the early 1980s in the United States and has progressively influenced many features of municipal land use strategies, urban planning, and real estate development. New urbanism is heavily influenced by the urban design methods that were famous until the upsurge of the automobile before WWII. New urbanism comprises of ten basic principles which include transit-oriented development (TOD) and traditional neighborhood design (TND). The principles revolve around two concepts which include developing friendly ecological practices and building a sense of community.
Background
Prior to the mid 20th-century cities were organized and established around commercial and residential walkable neighborhoods. For the most part of human history, this meant a city that was absolutely walkable, however, with the progression of mass transit the city's reach stretched along transit lines and allowed for the development of new pedestrian communities such as streetcar suburbs. The introduction of cheap automobiles and encouraging government policies drifted the attention from the development of cities and focused more on growth where the needs of the car were concerned. There was physical separation of where people lived from where they worked, did their shopping and spent most of their recreation time this contributed to an emerging culture of automobile dependency. The new system of development focusing on separation of uses emerged after WWII and was known as conventional suburban development or suburban sprawl. New urbanism as an organized movement began to solidify later between the 1970s and 1980s.
Some Neighborhoods Founded On New Urbanism
Cotton District
The Cotton District is a community that was built in the style of new urbanism, located in Starkville, Mississippi. Cotton District was founded in 1986 by Dan Camp who is the owner, developer, and property manager of a large part of the area. Cotton District is symbolic for using traditional architecture and is an example of traditional neighborhood development practices of the 1960's.
Jakriborg
Jakriborg is a housing estate located in Hjärup, Sweden with similar displays of the contemporary new urbanism movement. The estate was built in 1990 by a real estate firm Jakri AB and has continued to grow ever since. The project is a known example of traditional and new classical architecture which is usually compared to the Poundbury project in England constructed by Prince Charles.
Poundbury
Poundbury is a new town or urban extension located in Dorset County, England. The project was constructed on a piece of land owned by the Duchy of Cornwall. The development was established in 1993 and built in resemblance to Prince Charles' principles. The Prince is well known for his strong views that challenge post- war trends in town planning that were rural in character.
Criticism Of New Urbanism
Despite new urbanism drawing immense praises, it has had its equal share of criticism from all divisions of the political spectrum. New urbanism has been criticized for failing to address social equity, restricting private enterprise, being a social engineering scheme and deregulation force in terms of supporting developers in the private sector.
Importance Of New Urbanism
In general, new urbanism is a land planning approach that aims at reducing traffic and eliminating the current trend of urban sprawl. One of the most important elements of urbanism is the ability of architects and planners to counter the current urban sprawl of development by establishing environmentally and socially sustainable neighborhoods. The new urbanism developments are aiming at becoming not only environment-friendly but also affordable and most importantly real.
What Does It Mean If A Town Is Built With New Urbanism?
| Rank | Neighborhood Name | City, Country | Year Developed |
| --- | --- | --- | --- |
| 1 | Cotton District | Starkville, United States | 1968 |
| 2 | Seaside | Seaside, United States | 1981 |
| 3 | Jakriborg | Hjarup, Sweden | 1990 |
| 4 | Poundbury | Dorset, England | 1993 |
| 5 | l'On | Mount Pleasant, United States | 1995 |
| 6 | Brandevoort | Helmond, Netherlands | 1995 |
| 7 | McKenzie Towne | Calgary, Canada | 1995 |
| 8 | Celebration | Celebration, United States | 1996 |
| 9 | Val d'Europe | Marne-la-Vallee, France | 1998 |
| 10 | Mueller Community | Austin, United States | 1999 |
| 11 | UniverCity | Burnaby, Canada | 2001 |
| 12 | Las Catalinas | Las Catalinas, Costa Rica | 2006 |
| 13 | Melrose Arch | Johannesburg, South Africa | 2007 |
| 14 | Le Plessis-Robinson | Paris, France | 2008 |
| 15 | University Place | Memphis, United States | 2010 |
| 16 | Civita | San Diego, United States | 2010 |
| 17 | Cornell | Markham, Canada | 2011 |