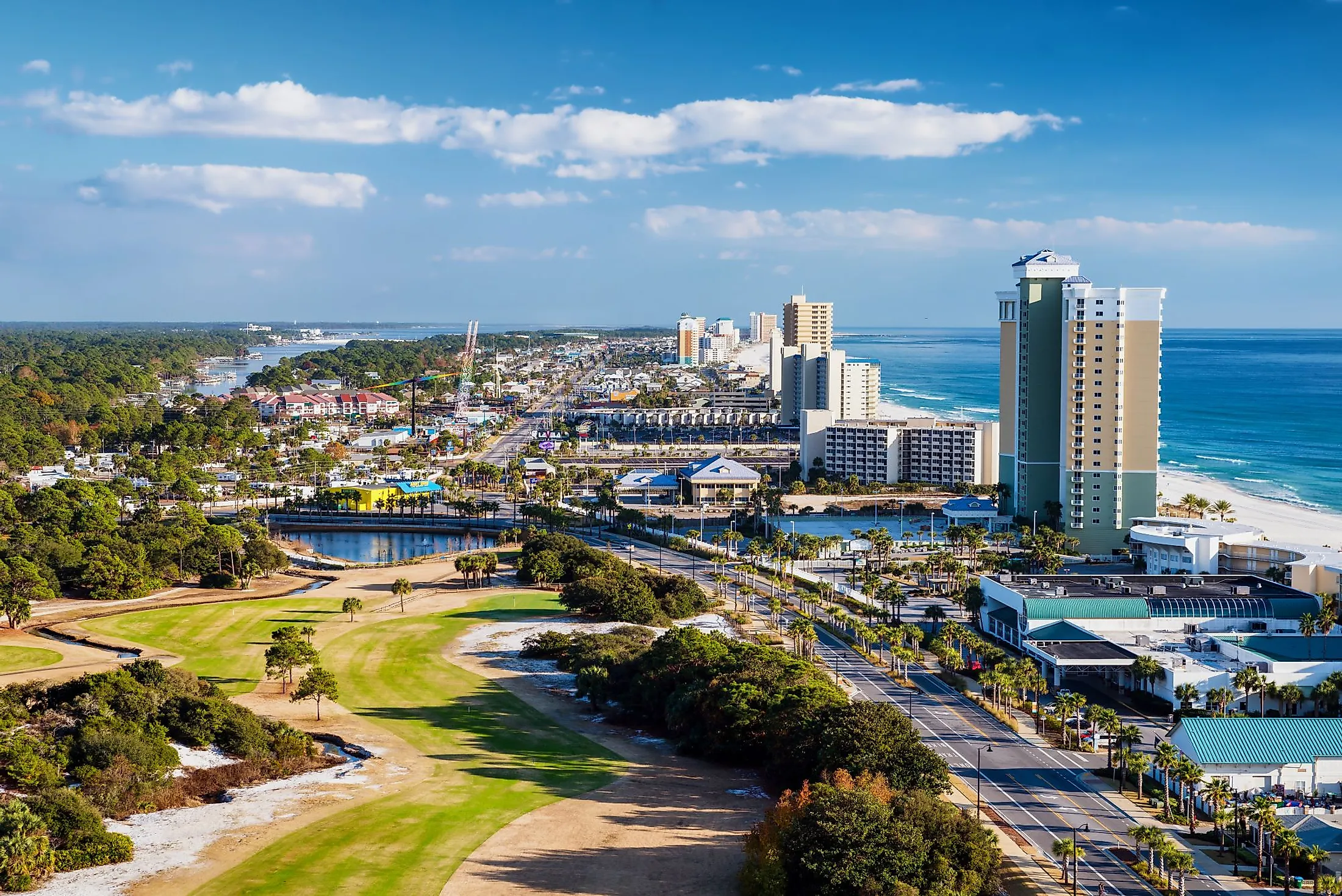 Panama City Beach, Florida
Panama City Beach is a small resort town situated in Bay County on the Gulf coast of the US State of Florida. With a population of about 18,094 inhabitants, Panama City Beach is a popular spot for tourists, especially for students during Spring Break, as it boasts several miles of beautiful sugar-white sandy beaches along the Gulf of Mexico. 
Geography And Climate Of Panama City Beach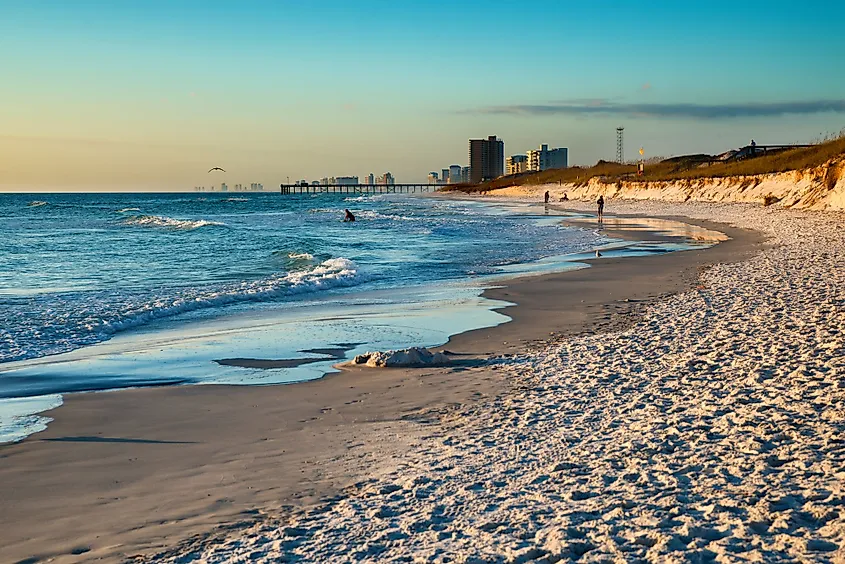 Located in Florida Panhandle, Panama City Beach is especially popular among people from the Southern states. The Florida State Road 30 and US Route 98 are the two main roads that passes through the town. The US Route 98 leads eastwards about 16 km to Panama City and northwestwards about 76 km to Destin. The Florida State Road 30 leads northwestwards about 24 km to Rosemary Beach. The city covers a total area of 48.2 sq.km, of which 47.6 sq.km is occupied by land and 0.6 sq.km is covered by water. The powdery white sand that the beaches of the Panama City Beach are so famous for, comes from quartz crystals that have been washed down from the Appalachian Mountains hundreds of years ago.
Anyone looking to escape from the cold would do well to choose Panama City Beach as a destination. With more than 320 days of sunshine throughout the year, the temperature is perfect for visiting in all seasons. The Gulf breeze ensures that the summers are not too hot, and the Gulf waters keep the region warmer during the winter. Although it is humid all year round, the humidity is uncomfortable only in July, which is also the rainiest month in the region.
History Of Panama City Beach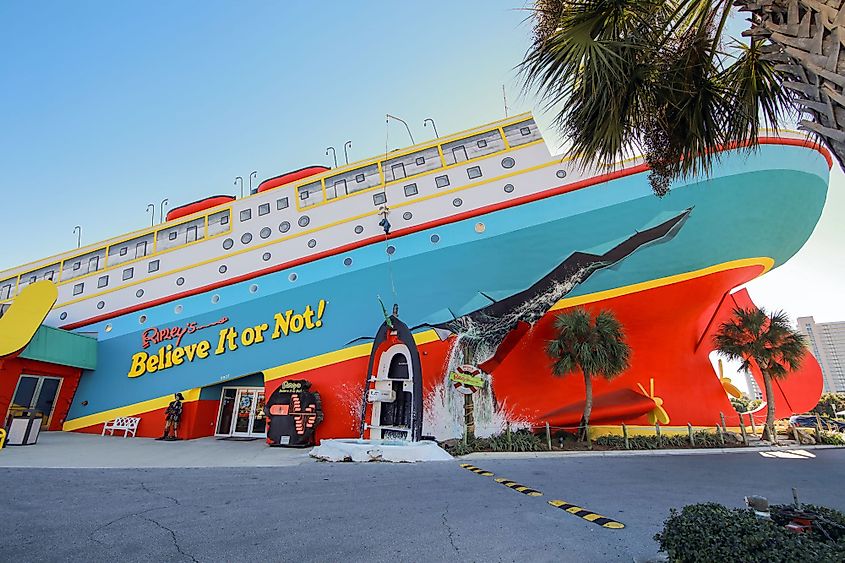 In prehistoric times, native hunters and fishermen combed the Panama City Beach area for fish and oysters. European settlers had a difficult time living in the area because of the high bluffs and hardwood trees, but settled there after the English occupied Florida from 1763-1783. Eventually, in 1909, it became incorporated as a municipality. Gideon Marion Thomas built a 12-room, 12-storey hotel here in 1935, which he named Panama City Beach Hotel. His daughter and son-in-law eventually built the famous entrance arch welcoming everyone to Panama City Beach. A real estate boom changed the landscape of the region in the mid 2000s, as high-rise condos and more expensive detached homes replaced older houses. Many people call Panama City Beach as the "wreck capital of the South" because of the number of shipwrecks divers found off the Gulf Coast. One of the most famous ones is a 465-foot British Tanker, which a German U-Boat torpedoed in 1942.
Attractions In Panama City Beach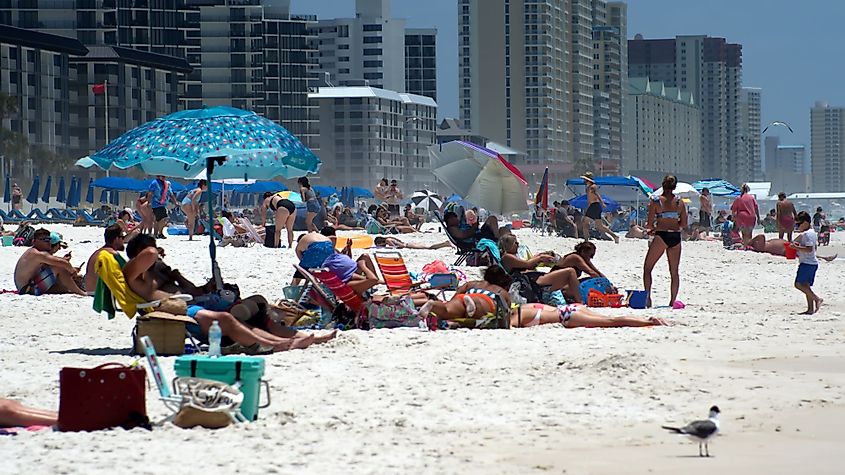 Panama City Beach is probably quite close to an outdoor person's idea of heaven. With several outdoor activities to choose from, like fishing, snorkeling, jet skiing, canoeing, kayaking, and boating, there is never a dull moment, unless someone is looking for it. The Panama City Beach Conservation Park has many looping trails, from 0.6 to 11 miles, which visitors can use for walking, hiking, and biking. They can also swim in the crystal clear, emerald-green waters or check out the adventure parks and water parks in the city.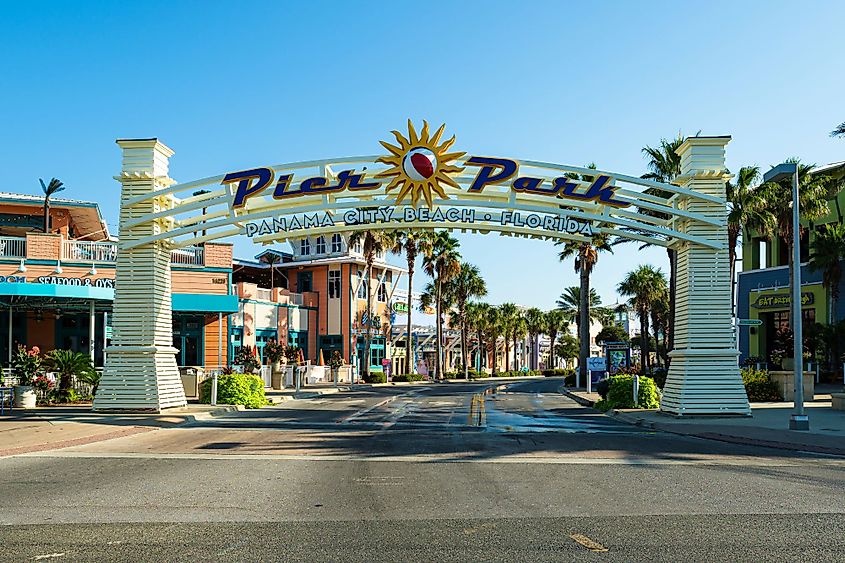 Of course, not everyone is looking for an adrenaline rush, and many just come to the beach to relax. After spending the day basking in the sun, they can spend their nights visiting different theaters and art galleries. Visitors looking for souvenirs can check out Pier Park, a huge open-air compound and a shopper's paradise in Panama City Beach. There are several eateries, and a range of seafood to choose from. For the more hands-on guests, there is also the option to buy the fresh, local, catch-of-the-day from the bustling seafood markets to grill at their vacation rentals. People with a sweet tooth can choose from the many dessert and ice-cream joints in the area.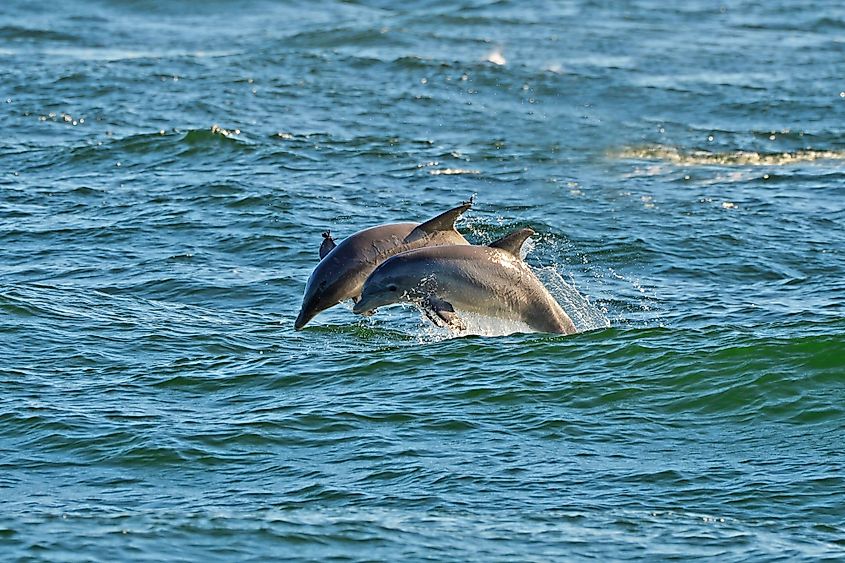 The Panama City Beach waters contain a high concentration of wild bottlenose dolphins. Fishing in these waters is also very popular because of the vast variety of fish they hold. St. Andrew's Park offers various water activities for tourists who visit it year-round. 
Panama City Beach has therefore a lot to offer to those who visit its shores. From delicious food options, to exciting outdoor activities, to just chilling by the beach, there is something for everyone. With so much natural beauty to soak in as well, it is easy to say why it is so popular among students and families alike.