7 of the Most Unique Towns in Texas
Given its vast size, there's little wonder that the state of Texas is home to some of the most unique towns to visit in the USA. Stretching from the Gulf of Mexico north to Oklahoma and from the Mexican border east to Louisiana, the country's second-largest state is endlessly fun to explore for those who enjoy small-town experiences. Did you know Texas has its own version of the Grand Canyon? You'll find it near the aptly named town of Canyon. Or that the state has its own Medieval castle (well, sort of!). That's in Bellville.
To find out more about these and other fascinating destinations in the Lone Star State, be sure to read through our list of the most unique Texas towns you should know about.
Canyon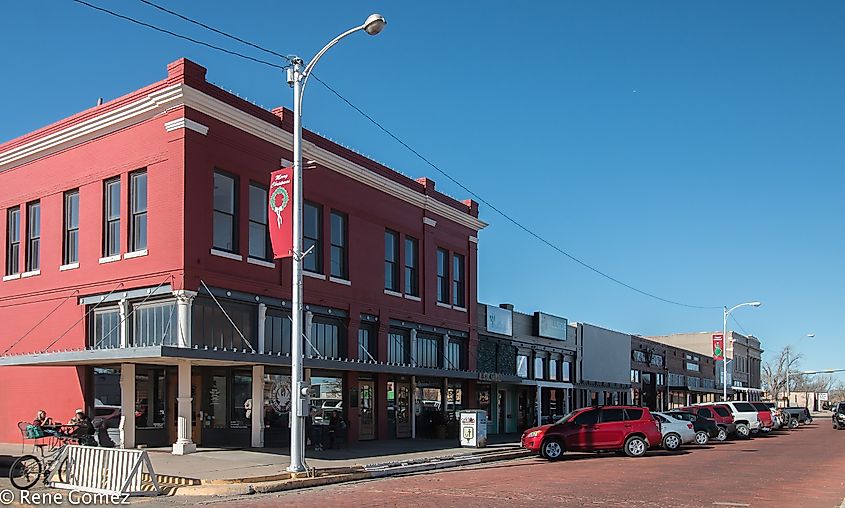 You likely won't be surprised to learn that the town of Canyon (population 14,830) got its name from an important local landmark: the Palo Duro Canyon. Just 18 miles away from Amarillo in Northwest Texas, Palo Duro Canyon State Park is just a few miles west of downtown Canyon and has helped cement the town's reputation as one of the best places to visit in Texas for sightseeing.
Nicknamed the "Grand Canyon of Texas", Palo Duro Canyon is certainly big. Stretching 120 miles end-to-end, 20 miles across at its widest, and over 800 feet deep in places, it's certainly impressive to see. For the best views, head to the park's visitor center for easy access to the overlook. If hiking's your thing, numerous trails branch out across the park and offer spectacular views of their own.
Bellville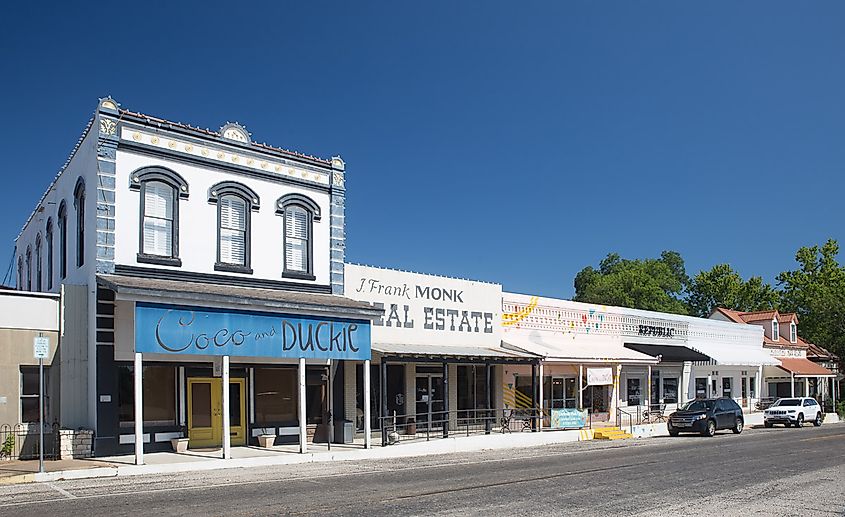 Bellville's medieval castle certainly warrants this small town's inclusion on our list of most unique Texas towns. Just an hour's drive west of Houston on the outskirts of Bellville, Newman's Castle is certainly something of an enigma. Built in 2006 as a private residence for a successful local businessman, the classic castle styling of the building features turrets and even a drawbridge with a moat. Guided tours are available to the public with advance notice.
Bellville's historic downtown dates back to 1822 and is also worth seeing. The self-proclaimed colonial capital of Texas, a highlight of a visit is touring the Austin County Jailhouse, which itself looks a little castle-like.
Sonora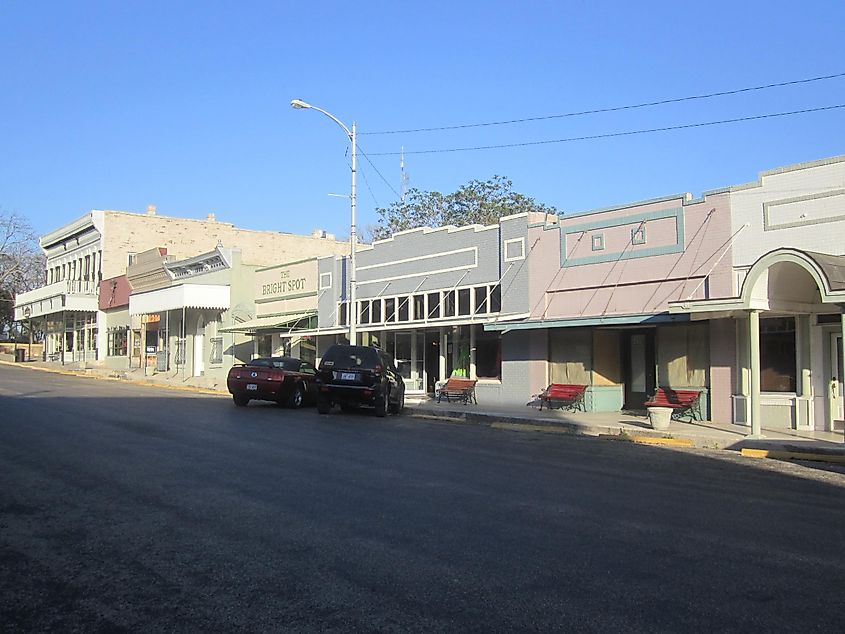 You'll find Sonora and its unique caverns in southern Texas 90 miles from the border with Mexico. Discovered by chance in 1905, the Caverns of Sonora are located just eight miles west of the downtown core and are considered unique enough to have been named a National Natural Landmark.
Formed between one- and three million years ago, these limestone caverns feature a unique collection of calcite crystal formations the likes of which haven't been seen elsewhere on Earth. Pay a visit and you can tour the popular Crystal Palace section of the attraction and photograph the cavern's impressive amber and white stalagmites and stalactites.
Ingram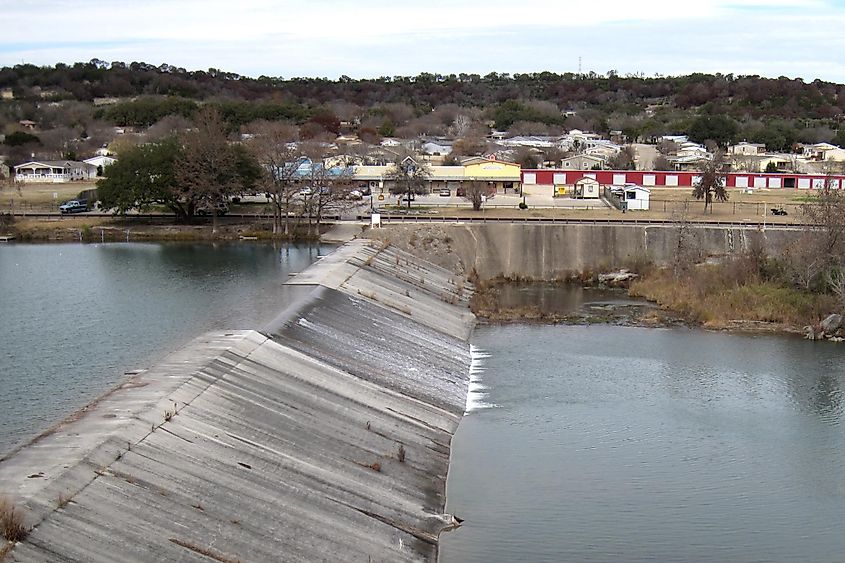 While the city of Ingram is a pleasant enough place to visit, what sets it apart from other Texas small towns is its collection of instantly recognizable stone structures. Set on the grounds of the Hill Country Arts Foundation is a stunning replica of England's famous Stonehenge.
Built to a 60 percent scale of the originals on Salisbury Plain, this amazing attraction was constructed by two locals curious to know what Stonehenge must have looked like when first built. Adjacent to this Neolithic replica are a number of other interesting stone structures you'll also likely recognize: two replica moai figures from Easter Island.
Fredericksburg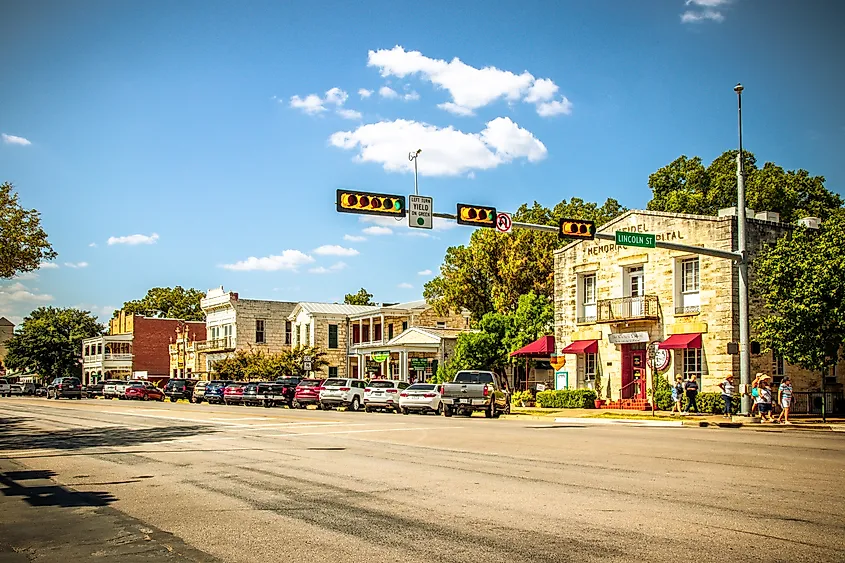 Fredericksburg is an attractive small town located only an hour's drive north of San Antonio. As you'll possibly have guessed by its name, this community of over 11,000 inhabitants boasts a sizable number of residents with German roots. In fact, this heritage is evident in multiple locations here, from the many wineries to its cultural attractions.
Highlights include the Pioneer Museum which features examples of architecture and traditions that wouldn't be out of place back in Germany. Check out the town square, too, which is named the Marktplatz ("marketplace"). Another landmark is Vereins Kirche, a replica of the original German church that stood here in the 1800s.
Fredericksburg is also where you'll find a rare geological formation known as the Enchanted Rock, famous for the strange creaking noises it makes as temperatures and sun exposure change throughout the day.  
Rocksprings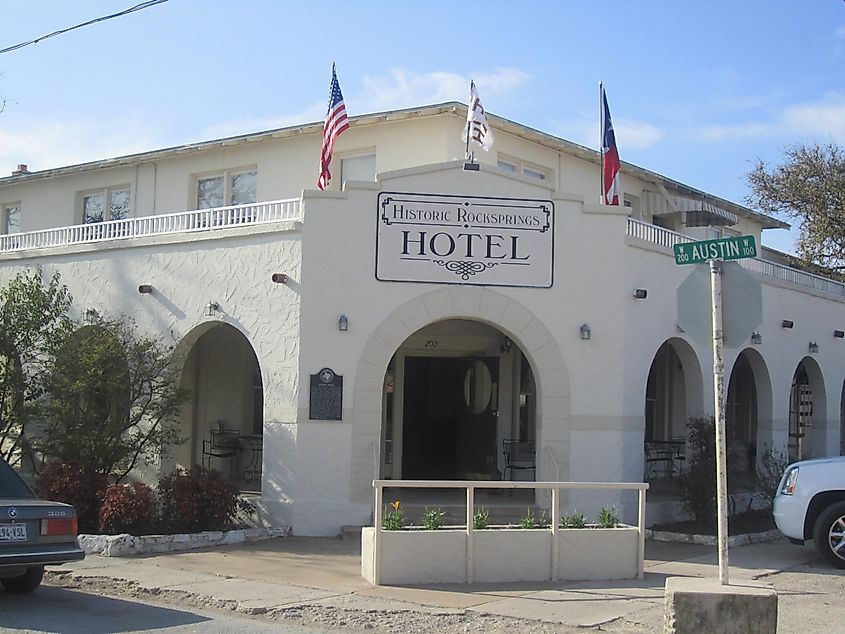 A little further west from Fredericksburg and you'll find yourself in the small Texan town of Rocksprings. Founded in 1889 and named after the freshwater wells that served the local populace, Rocksprings is well-known among geologists for its unique network of caverns.
The best known, the Devil's Sinkhole, is now a preserved natural area. Said by locals to have been the gateway to hell, the cavern drops 400 feet and also once served as an ancient burial ground. It's also home to an estimated three million Mexican free-tailed bats, For an epic experience, try to time a visit for nightfall when the sinkhole's bat population ventures out to feed.
Glen Rose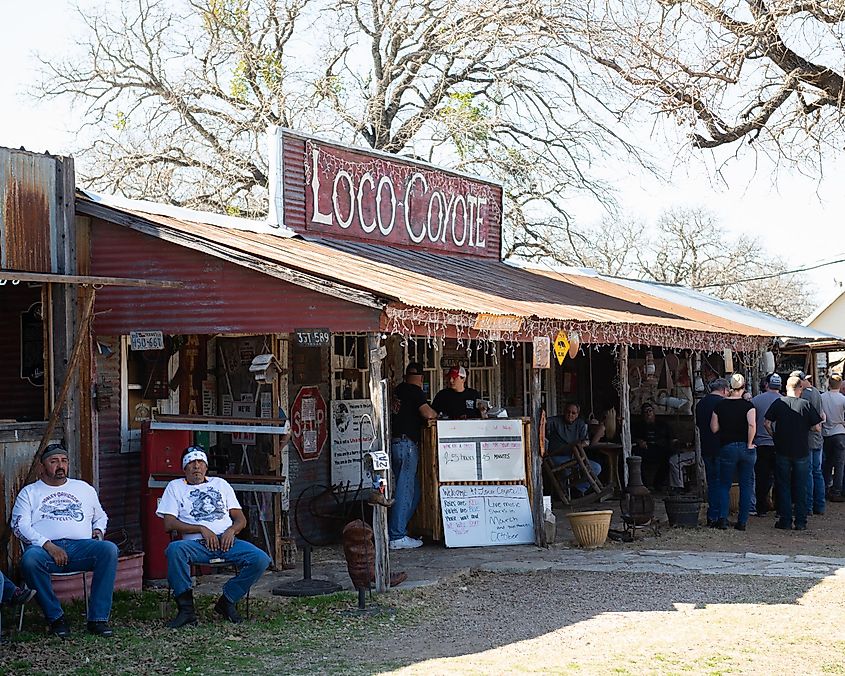 Located just 50 miles southwest of Fort Worth and Dallas, the small town of Glen Rose makes for a fun day trip from its much larger neighbors. Glen Rose has the distinction of being located on the doorstep of Dinosaur Valley State Park, once the home turf of countless dinosaurs and a pleasant place to learn more about this period of Earth's history.
 Highlights of a visit include seeing the ancient dinosaur tracks preserved in the exposed limestone rock. This area was in fact once an ancient ocean shoreline and a favorite spot among larger dinosaurs such as Sauroposeidon Proteles and Acrocanthosaurus.
The Bottomline
Whether you live there or are passing through on a road trip, small-town Texas has a great deal to offer. From communities built around natural geological wonders or close to ancient shorelines where dinosaurs once roamed, the most unique Texas towns offer up no end of surprises and are well worth exploring.