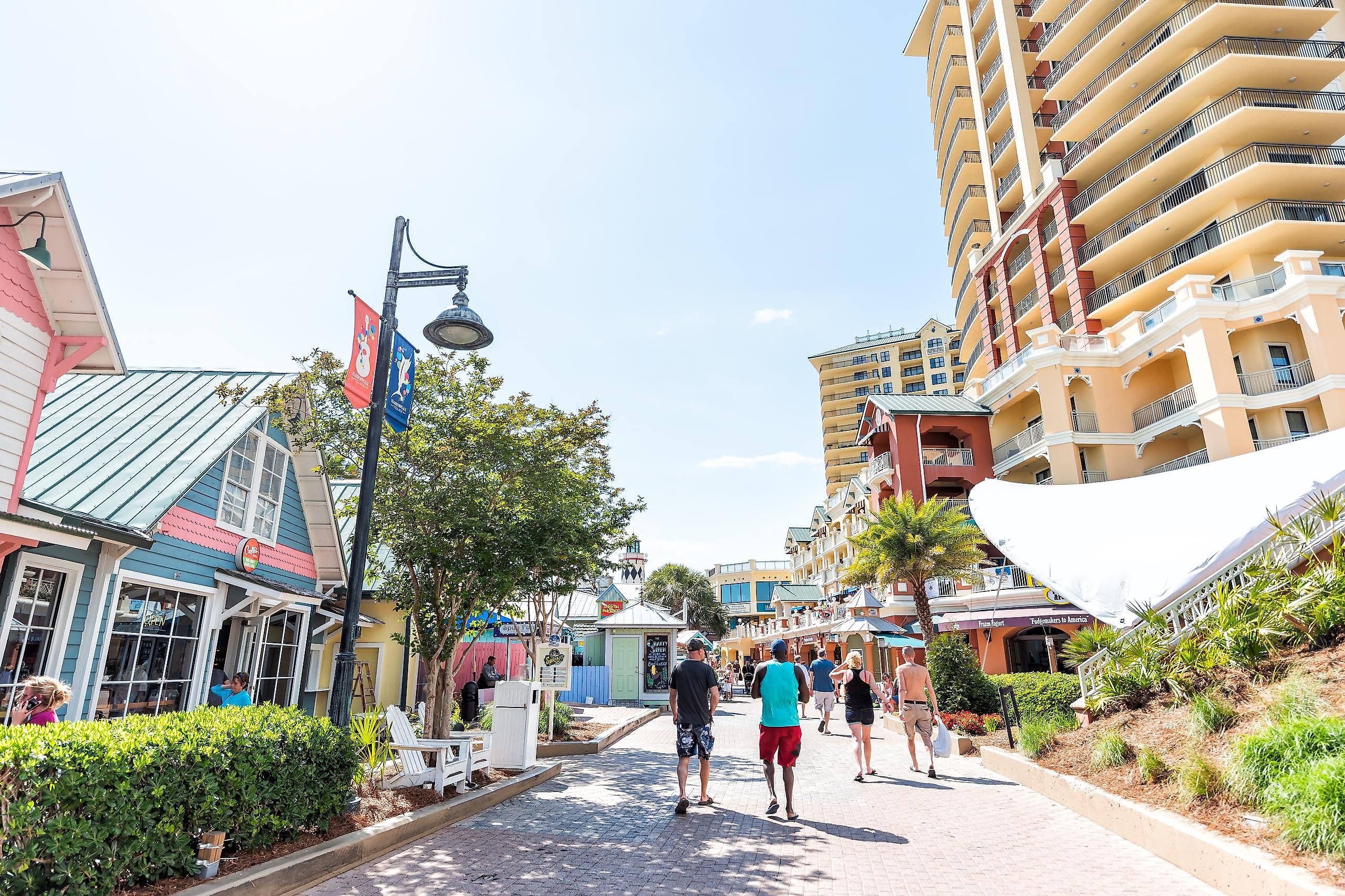 7 Most Underrated Towns on Florida's Emerald Coast
The Emerald Coast refers to Florida's coastline along the Gulf of Mexico, covering around 100 miles and five counties, encompassing some of the state's most charming beach towns. As the name suggests, the emerald green water is captivating and inviting, alongside the white sandy beaches, lengthy boardwalks, and picnic areas for endless fun in the sun.
The area is popular amongst tourists and locals alike, boasting breathtaking views and a plethora of water activities, but each small town offers its own charm, history, and beauty. When planning your next trip to Florida's Emerald Coast, consider one of these small towns, where visitors discover cozy campgrounds, live music, and gorgeous nature trails alongside the attraction of the coastline.
DeFuniak Springs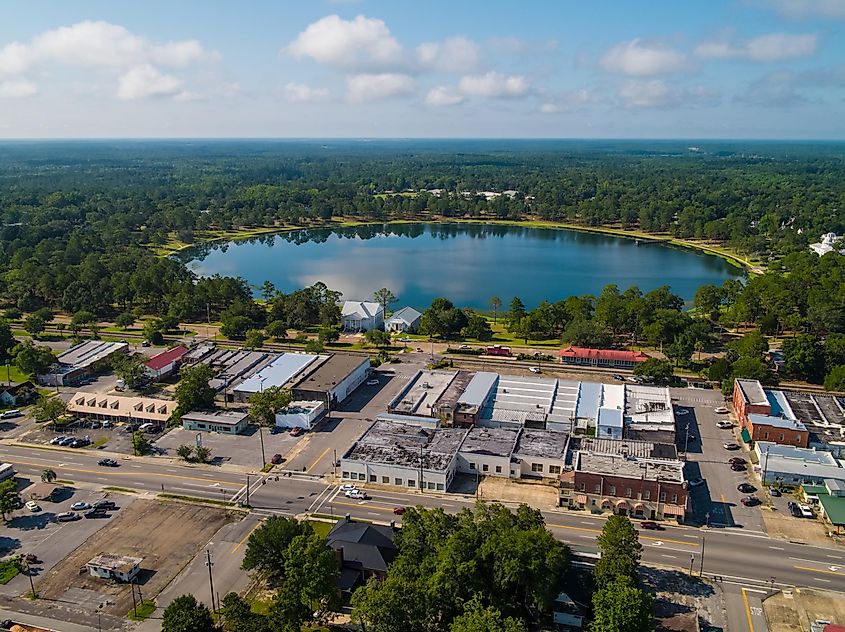 Home to Lake DeFuniak, which is a nearly perfectly round lake fed by a spring, DeFuniak Springs is a charming small town and a crucial part of American history. The town houses the historic "Education Resort of the South," a once-gated community that dates back to the Victorian Era.
After Thanksgiving and until the New Year, there are nearly six million holiday lights installed, decorating the Victorian buildings that line the streets for an especially festive experience. On top of the holiday events, there are numerous other annual festivals, including Florida Chautauqua Assembly, Gras Fest, Lake Fest, and the biennial Quilt Show. Ponce de Leon Springs State Park boasts access to the sparkling springs, which are 68 degrees Fahrenheit year-round and surrounded by lush forests and exciting hiking trails. For refreshments after a day spent exploring the town's beauty, stop by Chautauqua Vineyards and Winery.
Fort Walton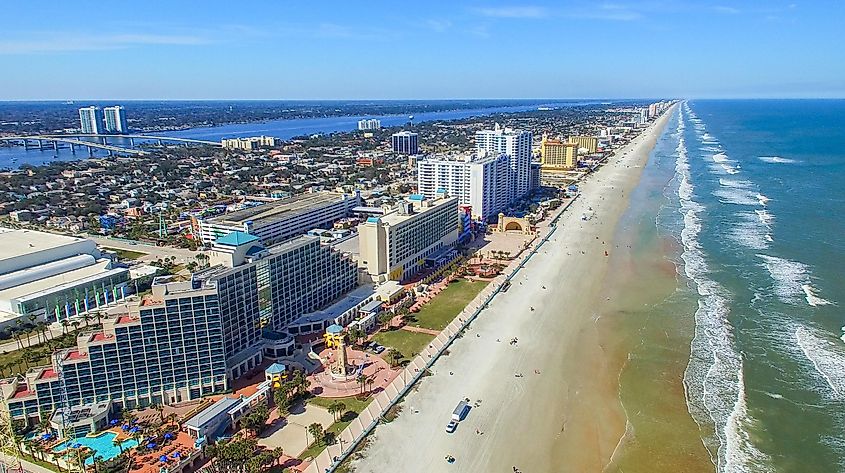 Fort Walton sits in the heart of the Emerald Coast, situated between Pensacola and Panama City. The main attraction is Fort Walton Beach, where travelers enjoy the glistening turquoise waters, white sandy shores, and two public golf courses, as well as year-round fishing. Okaloosa Island is only a 10-minute drive away, covering 875 acres of Santa Rosa Island, with a beautiful boardwalk where visitors can wander, shop, and dine all day.
Diversify your knowledge of aquatic animals at the Gulfarium Marine Adventure Park or indulge in complete and utter relaxation at The Island Resort At Fort Walton Beach. For those in search of adventure, try paddleboarding or fishing along the bay, or consider camping in Henderson Beach State Park.
Niceville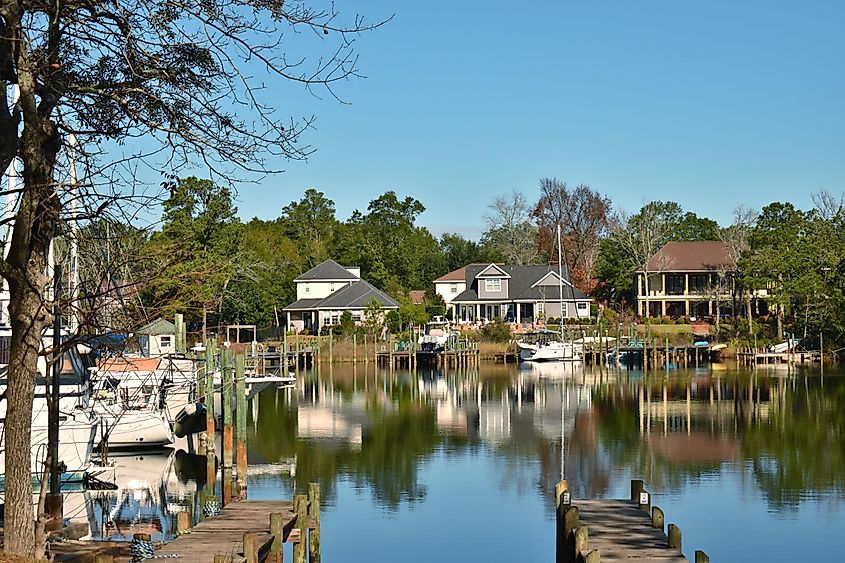 Just north of Destin, Niceville sits on the shores of Choctawhatchee Bay near Eglin Air Force Base. Catch a game of 18 holes at the public Rocky Bayou Country Club or enjoy Broadway and theater shows at Mattie Kelly Arts Center at Florida State. Wander the town's main streets to discover an abundance of unique shops and restaurants, or taste a beer flight at 3rd Planet Brewing.
For outdoor adventure, pay a visit to Fred Gannon Rocky Bayou State Park, with a diverse selection of recreation opportunities, including hiking, fishing, and camping. Explore the slow-moving pools of water in the area, and be sure to pack a pair of binoculars as you might be lucky enough to spot wildlife. Tarkiln Bayou Preserve State Park and Fred Gannon Rocky Bayou State Park also offer a chance to partake in exploration.
Panama City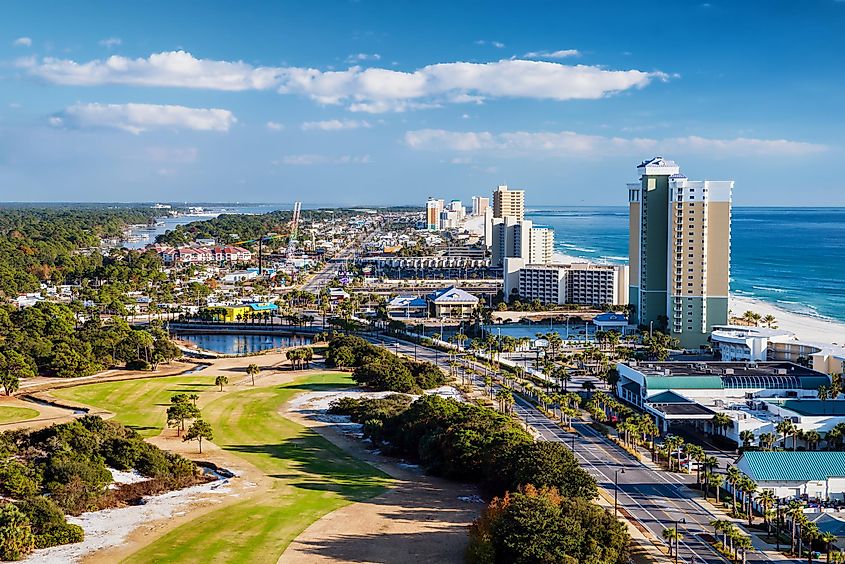 Panama City is a hidden gem in Florida, situated on the coast of St. Andrews Bay. With a rich history of all different cultures and tales, there is something to discover in the sweet town. Take part in a historic walking tour, which explores the top 10 spots, including Historic St. Andrews Church, Bank and Asbell Buildings, and St. Andrews Marina. Other popular family-friendly activities include a visit to Race City to indulge in a few arcade games, Hidden Lagoon Golf and Racetrack, and Shipwreck Island Waterpark.
The town is home to St. Andrews State Park, where visitors enjoy all kinds of water sports in the blue lagoon, including surfing, kayaking, canoeing, and of course swimming. Birding, picnicking, hiking, and camping are also popular in the area. 
Destin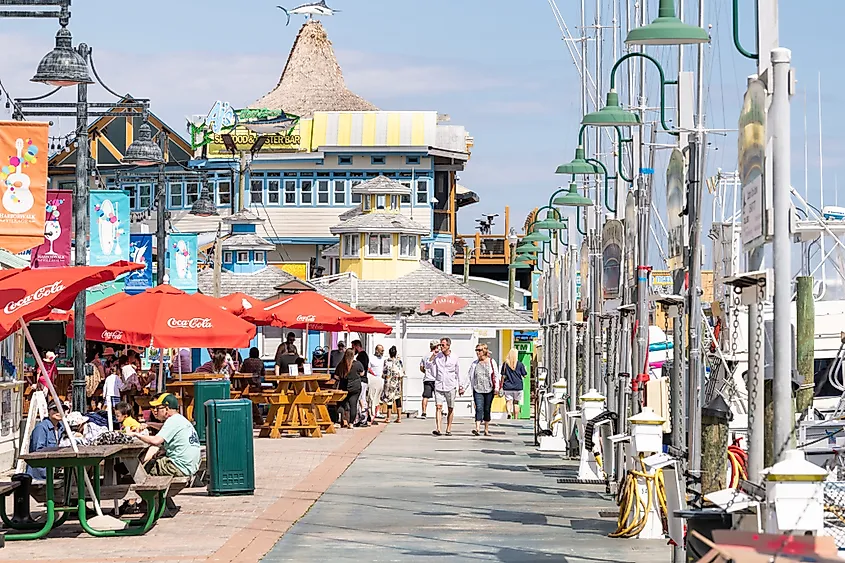 Situated in Florida's panhandle, it is no surprise that Destin is a wonderful beach town. Its clear green waters, breathtaking beaches, and welcoming fishing spots make it an attractive location for anyone with a love for water recreation. Hop in the water and partake in snorkeling and paddling, or stay on shore and shop along the waterfront. The Boardwalk of Okaloosa Island and Henderson Beach State Park are nearby, the former offering access to luxury hotels and the latter being an ideal spot for camping.
Visitors traveling with kids find themselves attending the Gulfarium Marine Adventure Park. The Destin History & Fishing Museum, and The Emerald Coast Science Center. Fudpucker's Gator Beach is a unique spot where travelers can see alligators up close and even watch exciting shows.
Freeport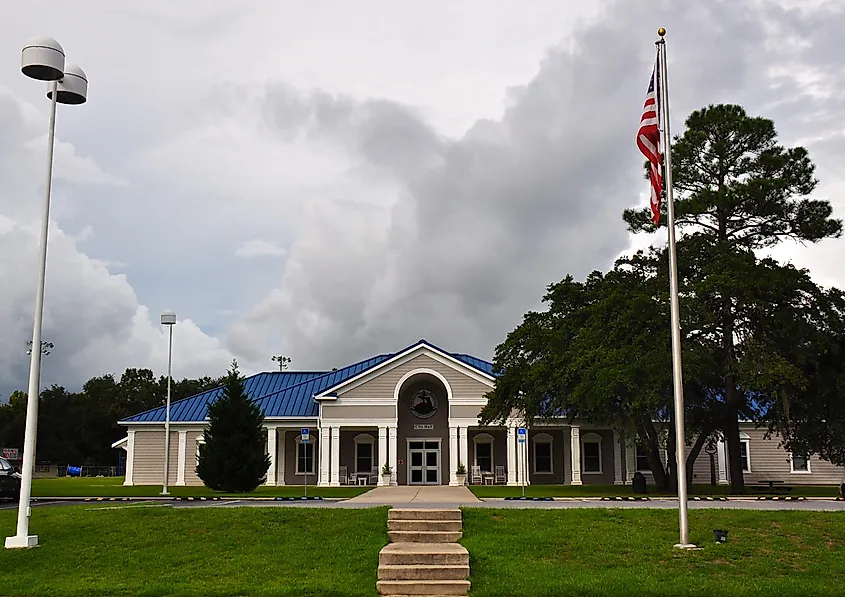 Nestled in the natural harbor of LaGrange Bayou, Freeport was originally labeled Genoa, and later Four Mile Landing. The town was eventually referred to as Freeport during the Civil War since there was no charge to dock boats. It is a good spot to stop if you want to hit all the best locations as it is within driving distance from Tallahassee, Pensacola, Montgomery, Ft. Walton Beach, and Panama City.
Small but mighty, the town also boasts unique experiences, such as snorkeling and scuba diving, hiking through the bayou, and eclectic shopping spots. Extend your stay at one of the charming inns, such as Hibiscus Coffee and Guesthouse, 30-A Inn & Suites, or Seagrove Guest House. Hammock Bay is just a short drive away, featuring sandy shores ideal for visitors in search of a relaxing beach vacation.
Cedar Key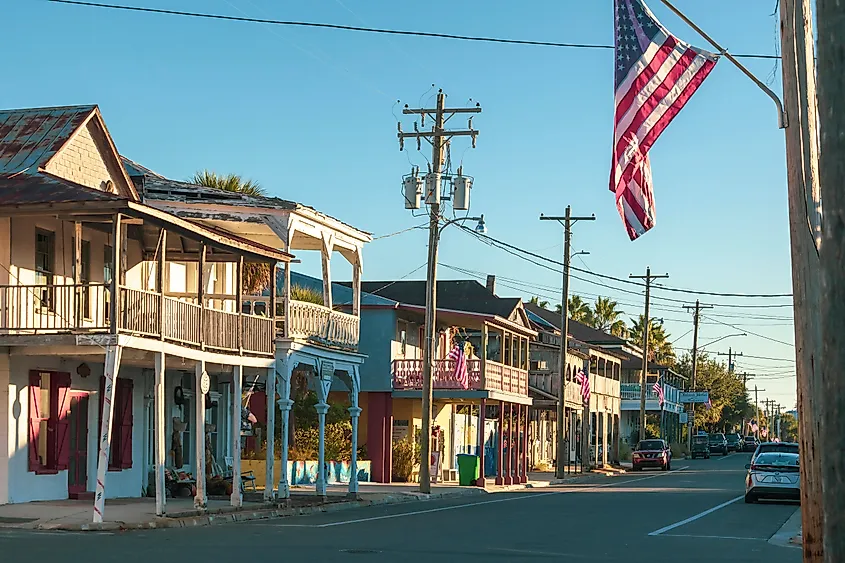 A stop in Cedar Key feels like a blast from the past as buildings from the 19th century adorn the town's streets. A number of the houses are actually built upon stilts, demonstrating the town's proximity to the glistening waters. Its natural setting, resting on the shores of the Emerald Coast, makes for the perfect vacation or getaway, whether you have a love for boating, fishing, swimming, and everything in between.
Discover the town's depth at Cedar Key Historical Society Museum, which features a number of exhibits dating back to prehistoric times. The Lower Suwannee National Wildlife Refuge, protecting 53,000 acres of coastline, is a great spot to explore the great outdoors, ideal for birding, watching wildlife, and camping. The Firefly Resort Cottages are another great place to extend your stay, situated just on the water and boasting the charm of the small town alongside breathtaking sunrises.
Enjoy Your Stay!
It is no secret that Florida's Emerald Coast entices visitors from all around, and while there are many exciting cities to enjoy your stay, one of these small towns just might be a better fit for your relaxing vacation. With plenty to do in and out of the water, whether you want to hike along the coast with an ice cream in hand, dive into the clear waters, or peruse the downtown streets, there is something for everyone to enjoy in each of these charming towns.