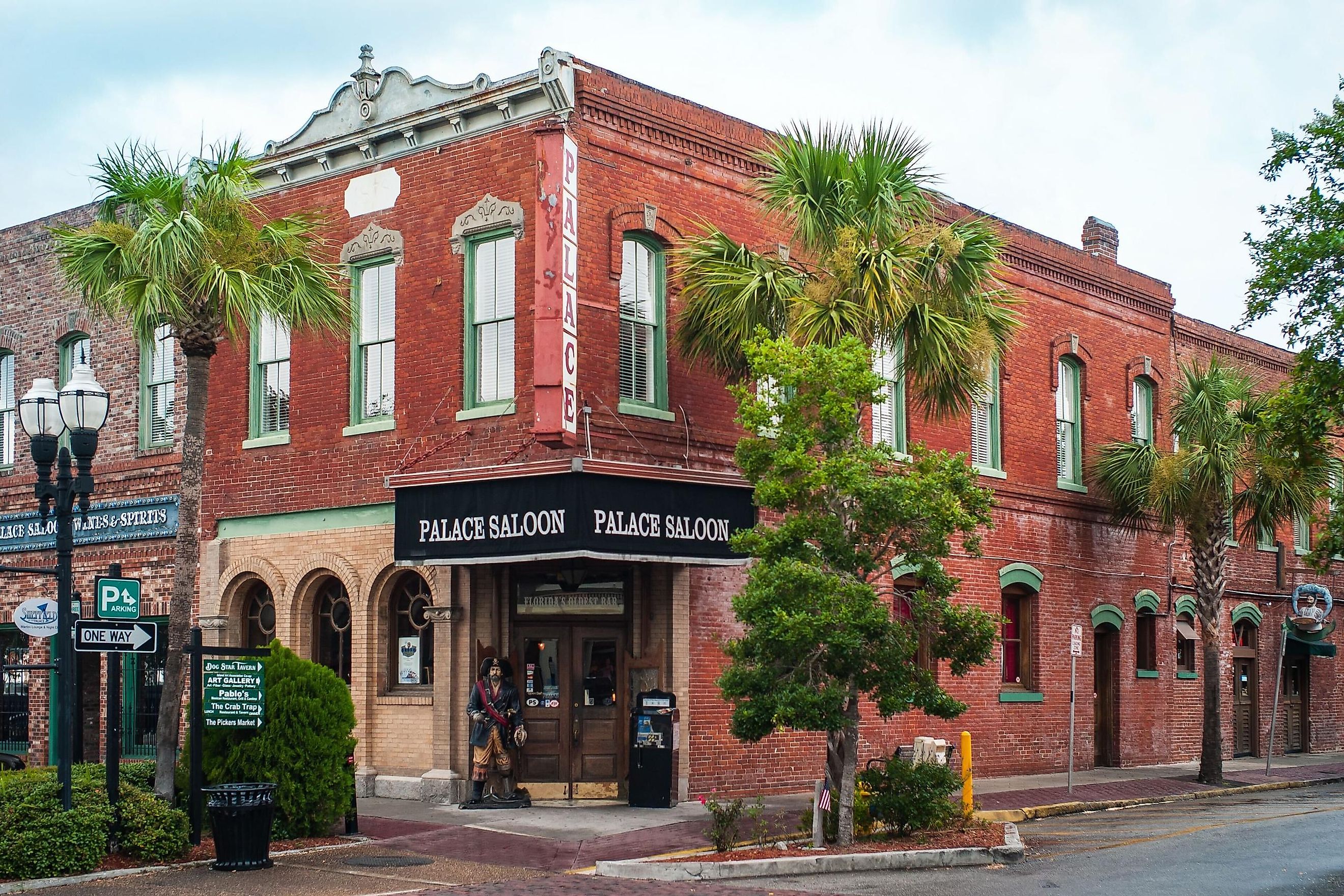 9 Oldest Founded Towns To Visit In Florida
Florida is a state known for its rich history, diverse cultural heritage, and, of course, amazing weather. For those seeking a trip or getaway filled with rich history, check out the oldest-founded towns which are known to offer a captivating and educational experience. From the charming streets of St. Augustine to the coastal appeal of Pensacola, and all of the other hidden gems scattered across the state, these destinations provide great insight into Florida's layered past. Read on to get a sneak peek into the nine oldest-founded towns in Florida, where the combination of history, culture, and natural beauty are the means for any visitor to have an amazing vacation.
St. Augustine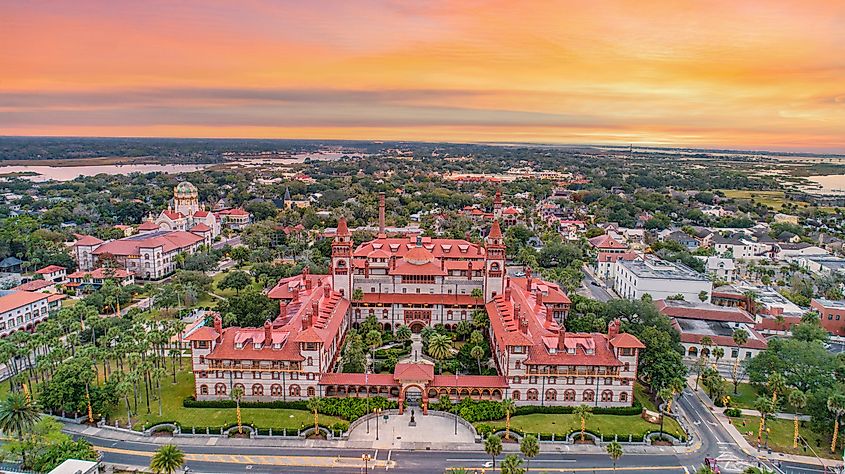 St. Augustine is a historical goldmine since it is the oldest continuously inhabited European town in the United States. The town, which was established in 1565 by Spanish explorers, is known for its colonial architecture, cobblestone streets, and bustling historic area. Visit the Castillo de San Marcos, a stronghold from the 17th century, take a leisurely stroll down St. George Street, which is crowded with stores and restaurants, and take a tour of the Lightner Museum situated in the former Alcazar Hotel. Another national historical landmark is Flagler College, visitors are welcome to tour the sights and learn about the style often described as 'Old Europe'. St. Augustine provides an amazing look into Florida's history with its rich legacy and unique architecture.
Pensacola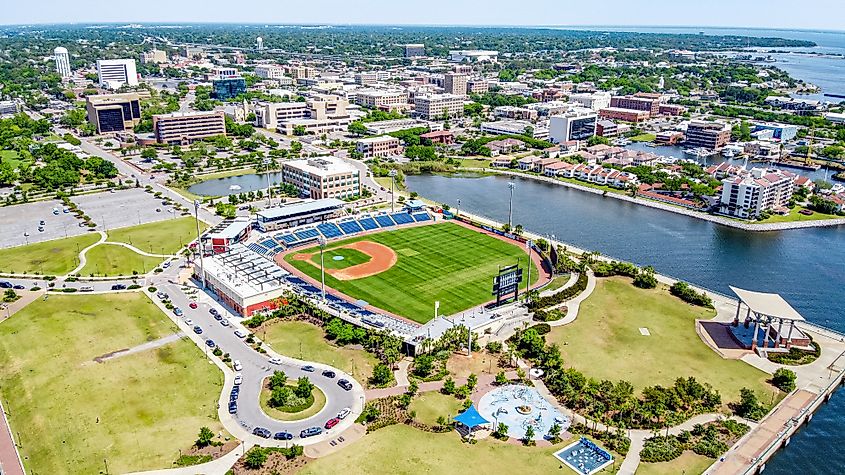 Pensacola is the earliest European colony in the continental United States, and oldest destination on this list, having been founded in 1559 by the Spanish adventurer Don Tristán de Luna y Arellano. Visit the Historic Pensacola Village, which is filled with 19th-century residences and structures, including the T.T. Wentworth Jr. Florida State Museum, to become fully immersed in the town's history. Visitors also love to spend time relaxing on the Gulf Islands National Seashore's gorgeous beaches, where history and nature coexist. The Pensacola Lighthouse and Museum, which features amazing marine exhibits and picturesque views of the coast, is worth the trip on its own. Pensacola is a must-visit location because of its distinctive combination of history, coastal beauty, and dynamic culture. Not to mention it's the perfect destination to lay back and soak in the calm atmosphere whilst taking a break from the hustle and bustle of everyday life.
Fernandina Beach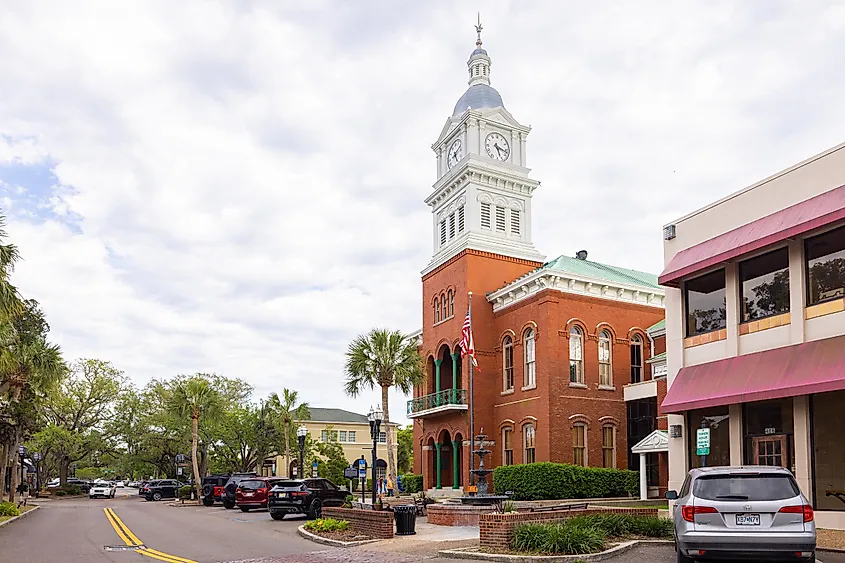 The intriguing history of Fernandina Beach, which is located on Amelia Island, can be traced back to the French and Spanish colonial eras. It was first established by the French in 1562, but in 1565 it was taken over by the Spanish. The town's picturesque historic area, which is surrounded by residential buildings and shops with architecture from the Victorian era, beautifully showcases the town and it's historical significance. Visitors can discover more about the town's past at the Amelia Island Museum of History, then take a stroll down Centre Street to explore the local shops, galleries, and restaurants. Fernandina Beach is a wonderful vacation spot for history buffs because of its alluring architecture, gorgeous beaches, and small-town charm.
Micanopy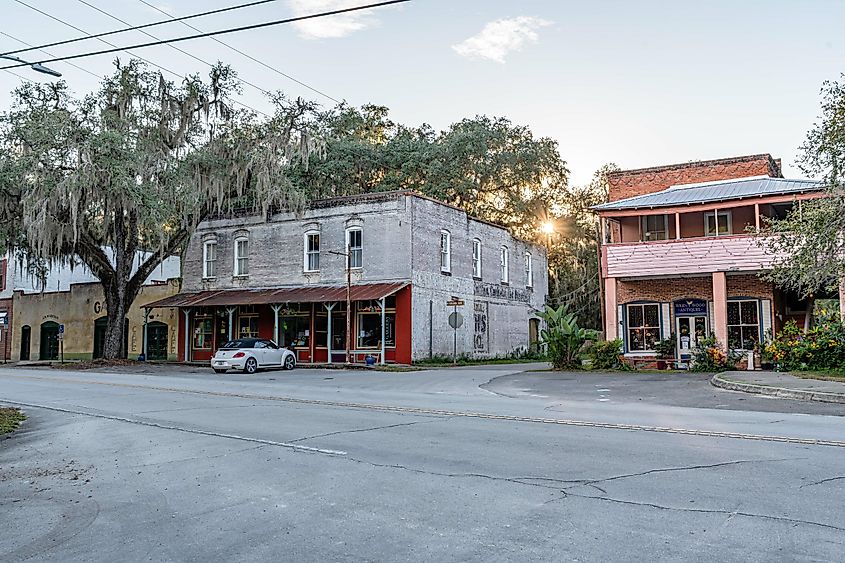 Micanopy, a town tucked away in Alachua County, is one of Florida's first inland communities. The town, which was established in 1821 and is named after the Seminole leader Micanopy, emanates a charming quirkiness from a significant historical era. Visitors are often quick to discover the city's cute cafés, art galleries, and antique stores found all over the downtown area. Visit the Micanopy Historical Society Museum, where its displayed artifacts and exhibits highlight the community's rich history. For some outdoor adventures and wildlife viewing in nearby natural areas, guests are welcome to check out Paynes Prairie Preserve State Park. Micanopy is a hidden gem worth finding due to its tranquil atmosphere and historic attractions.
St. Marks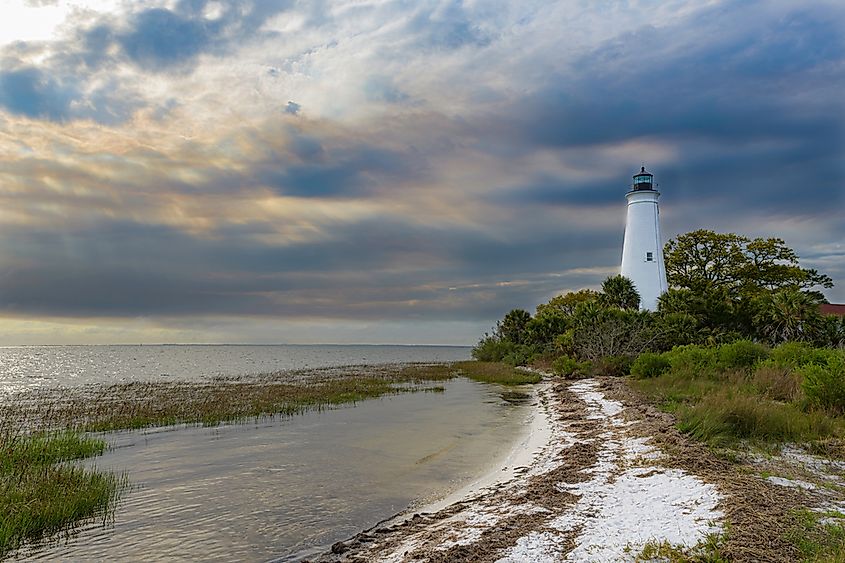 Spanish explorers founded St. Marks in the late 1600s, and it has played a vital role in Florida's history as a port for trade and communication. Visitors can indulge in a stroll along the St. Marks Historic Railroad Trail, a beautiful trail that traces the line of the former Tallahassee-St. Marks Railroad. Spend some time outdoors while learning about the town's military past at the ruins of the historical fort at San Marcos de Apalache Historic State Park. For more outdoor gems, the St. Marks Riverwalk offers magnificent views of the river and the nearby wetlands. The St. Marks National Animals Refuge, a home for migrating birds and other animals, is a great place to bring kids and animal lovers alike. St. Marks encourages tourists to travel back in time and appreciate its natural beauty along with its rich historical past.
Monticello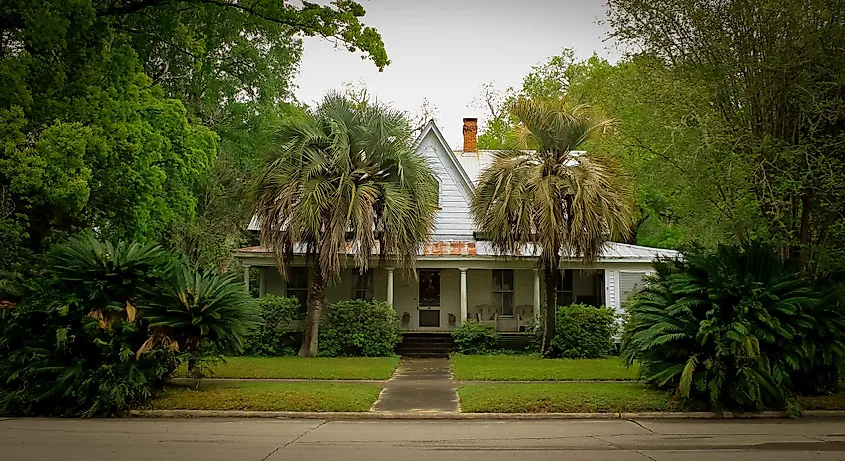 Monticello, the county seat of Jefferson County, was established in 1827 and played a significant role in Florida's history during the plantation era. Wander through the town's historic area, which is filled with unique homes and stores built Pre-Civil War. Visitors booking ahead should take advantage of looking up the Monticello Opera House schedule, a popular source for local entertainment that offers a variety of shows and activities. There's plenty of outdoor activities in the area, such as visiting the Aucilla Animal Management Area, where visitors can go hiking, animal observation, and fishing. For those interested in getting a look into Florida's history, Monticello makes for a wondrous destination because of its historic elegance and outdoor adventure.
Apalachicola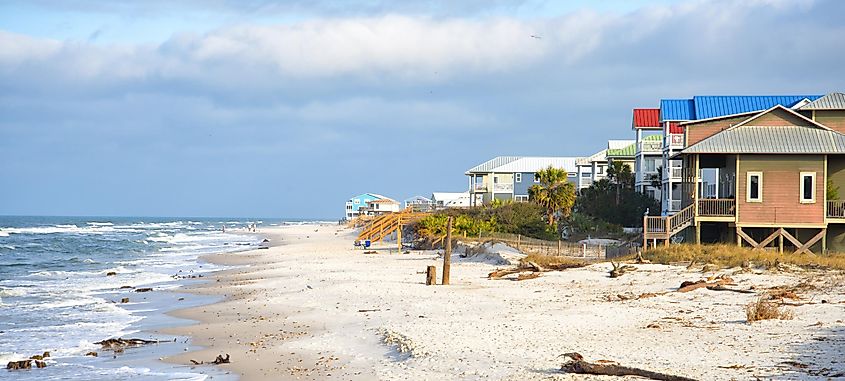 Apalachicola, which was founded in the early 1800s, has since transformed into a thriving port city because of the increasing cotton trade in the area. Today, it offers visitors a calming waterfront experience and a look into the rich maritime past. Its lively historic area is filled with modern shops and eateries that have been standing since their construction in the 19th century. The Apalachicola Marine Museum is not only a great place to learn about the town's marine history and ecosystem but is also a great spot to book a boat tour or rent a kayak so visitors can paddle through the waters themselves. Along the Apalachicola River visitors can appreciate the views including the local species and the natural beauty of the area. Apalachicola is a captivating place to visit thanks to its distinctive history, culture, and seaside charm.
Tallahassee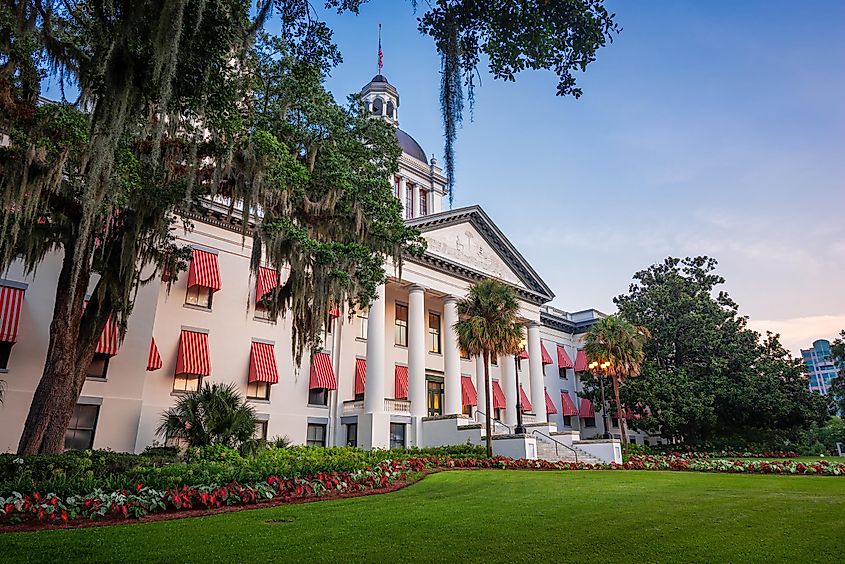 Discover the fascinating past of Tallahassee, the state capital of Florida, which dates back to its founding in 1824. Explore the amazing sights of the Florida State Capitol and get lost in the Mission San Luis de Apalachee's cultural riches to learn more about the city's past. Visit the All Saints District's quaint streets to uncover a remarkable collection of exclusive stores, art galleries, and delicious eateries. Visiting the Tallahassee Museum and the Museum of Florida History allows visitors to immerse themselves in the thriving local arts scene and learn about the state's intriguing history. The city has numerous parks and green areas, including the gorgeous Alfred B. Maclay Gardens State Park and the tranquil Lake Ella, which are perfect for packing a picnic and finding a quiet spot to relax. Tallahassee provides a wide range of activities and events that are suitable for any getaway and any weather. Rain or shine, this well-known city offers engaging and entertaining pastimes for its visitors.
Jacksonville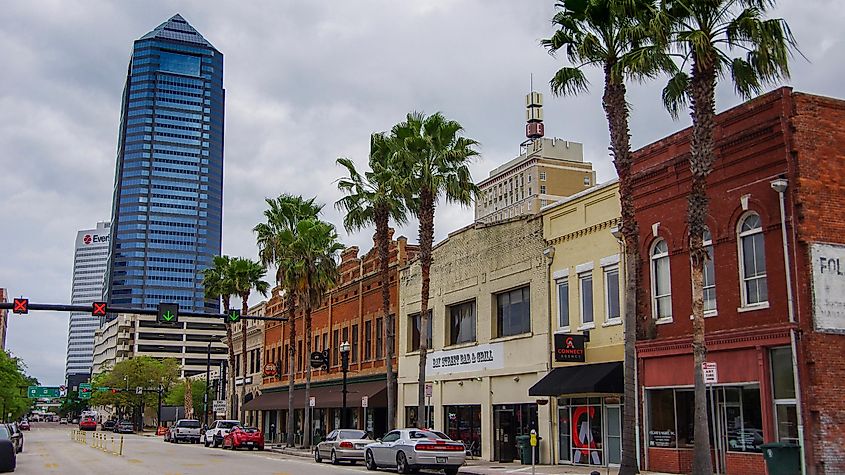 One of the oldest settlements in Florida is Jacksonville, which was founded in 1791 and formally constituted as a municipality in 1832. This thriving city, located along the St. Johns River, offers not only some amazing historical sights but miles of beautiful beaches. Take a tour around the outstanding architecture and tree-lined lanes of historic neighborhoods like Riverside and Avondale. For an afternoon spent inside and out, check out the artworks and beautiful gardens at the Cummer Museum of Art grounds. Jacksonville provides a distinctive blend of traditional charm and contemporary attractions thanks to its vibrant cultural scene, many museums, and pristine beaches.
Conclusion
Florida's oldest-founded towns offer a glimpse into the state's intriguing past, with each destination showcasing its unique heritage, architecture, and natural surroundings. From the colonial charm of St. Augustine to the coastal beauty of Pensacola and Jacksonville, the calm seclusion of Fernandina Beach, and the hidden gem of Micanopy, these towns invite visitors to immerse themselves in the history, culture, and stunning landscapes of Florida. Whether you're strolling through cobblestone streets, exploring museums, indulging in local cuisine, or embarking on outdoor adventures, these nine destinations offer a captivating assortment of activities that blend the past and present. Embark on a journey through time and discover the captivating stories that have shaped Florida's oldest towns.