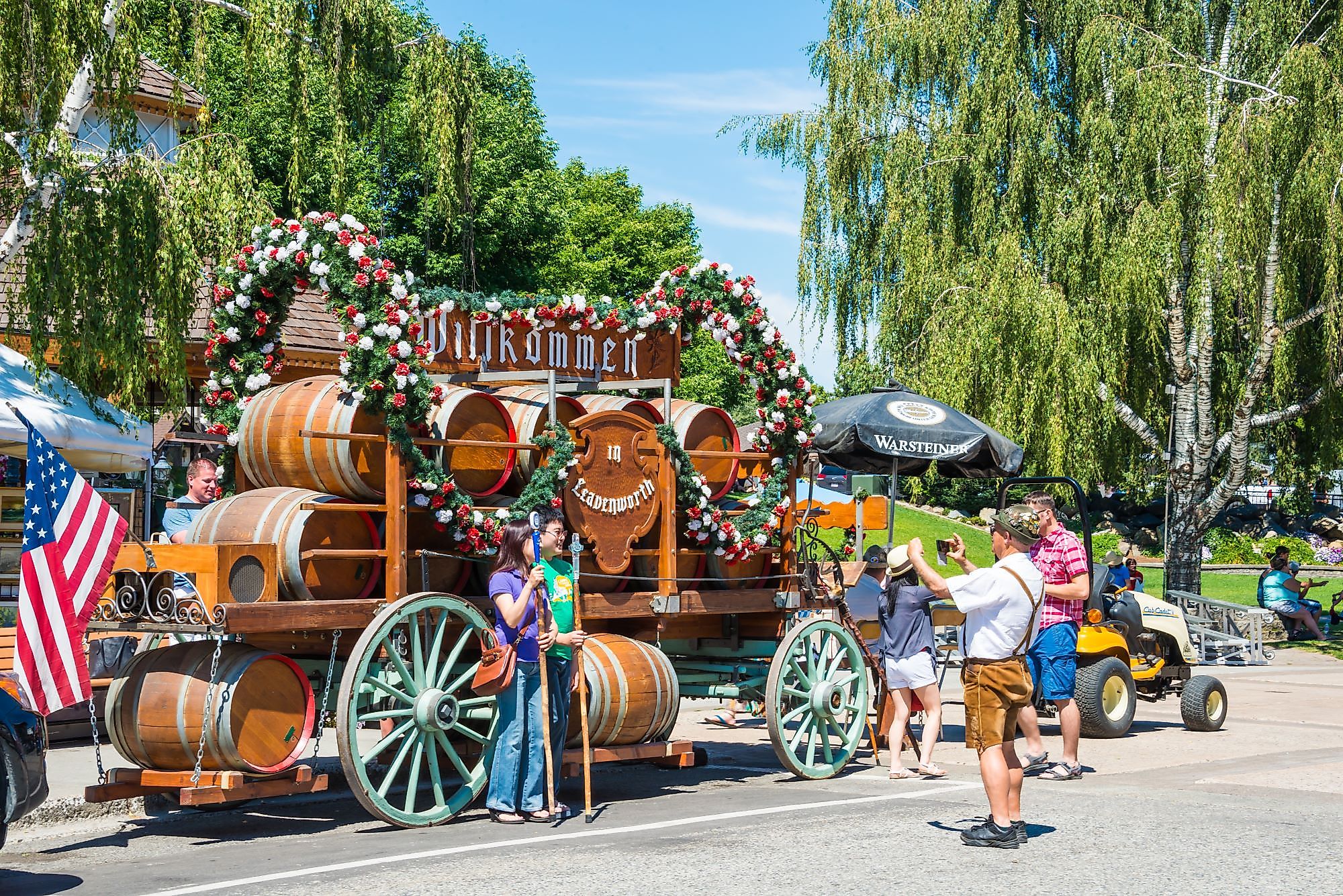 13 Prettiest Towns In the Pacific Northwest
The Pacific Northwest, often referred to as Cascadia, is comprised of a variety of magnificent landscapes. From the ocean views of the Washington and Oregon coasts to the inland mountainscapes that soar to meet the sky, and the old-growth forests that lie beneath, the Pacific Northwest is home to extraordinary views that captivate all who visit. From Washington to Oregon to Idaho, the Pacific Northwest is full of beauty, as are the towns that are scattered within. Each town in the Pacific Northwest has its own attractions and quirks that make them pretty; however, these towns in particular are able to catch anyone's eye.
Leavenworth, WA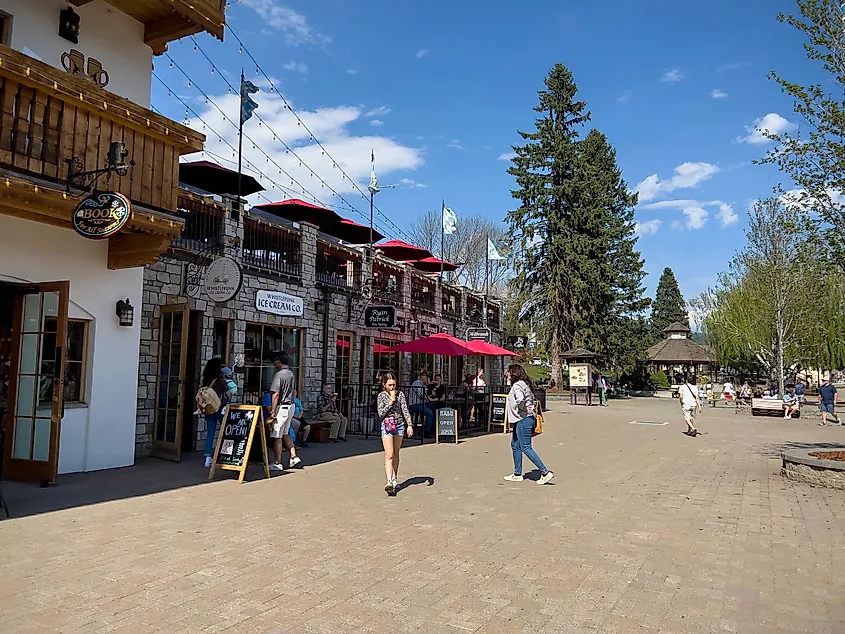 Bursting with color, Leavenworth is a quaint town in Washington. Once a hustling and bustling logging town, Leavenworth is now known for its alpine-style architecture and German influence. Surrounded by the Cascade mountain range, the Bavarian-style village is the perfect place to snap some gorgeous photos and enjoy stunning views. Additionally, the town is walkable and lined with breweries, restaurants, cafes, and museums just waiting to be explored. With daily activities and festivals for nearly every season, you will never get bored when in Leavenworth.
Cannon Beach, OR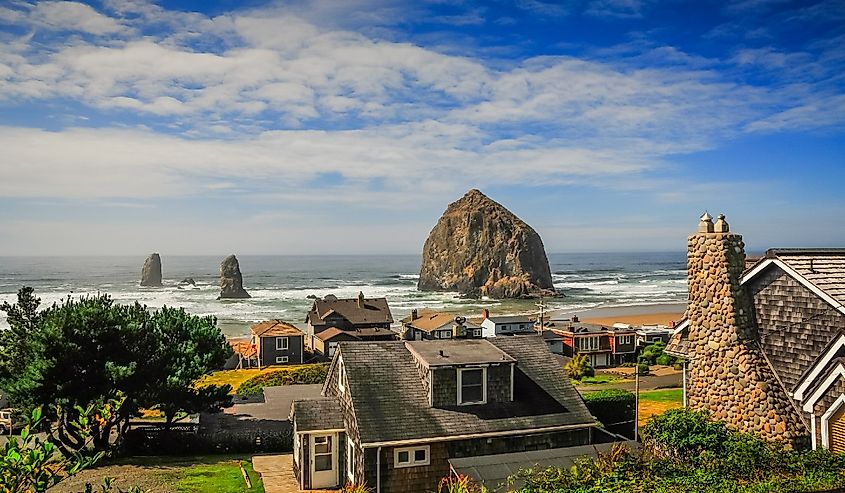 This sandy town along the Oregon Coast is guaranteed to leave you speechless. With incredible ocean views and a remarkable beach, Cannon Beach is just an hour and a half drive from Portland, making for the perfect weekend getaway or vacation destination. The town prides itself on its active arts community and its scenic views. The coastal township also offers a variety of restaurants serving Pacific Northwest favorites as well as an abundance of outdoor activities such as bird watching, whale watching, and hiking, making Cannon Beach a must-stop destination.
Sun Valley, ID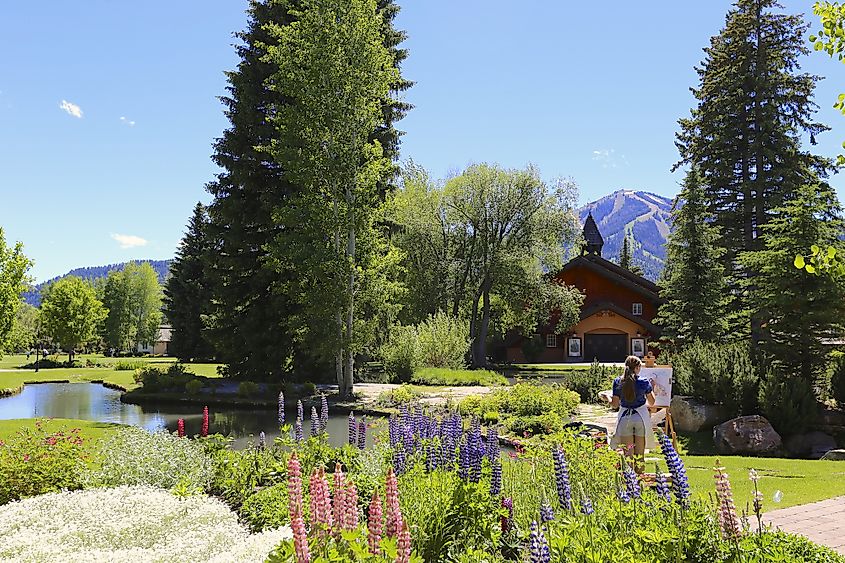 While known for its hiking, biking, skiing, and fly fishing, Sun Valley is much more than that. The town is a hub for arts and culture, full of innovation, and has a schedule that is packed full of events and festivals for locals and tourists alike. And with the Smoky Mountain range and the grassy fields full of flowers that lay behind the town, the views are nothing less than stunning. Not to mention how the tiny town transforms into a winter wonderland during the holiday season. Sun Valley is the perfect place for a quiet and beautiful getaway any time of the year.
Port Townsend, WA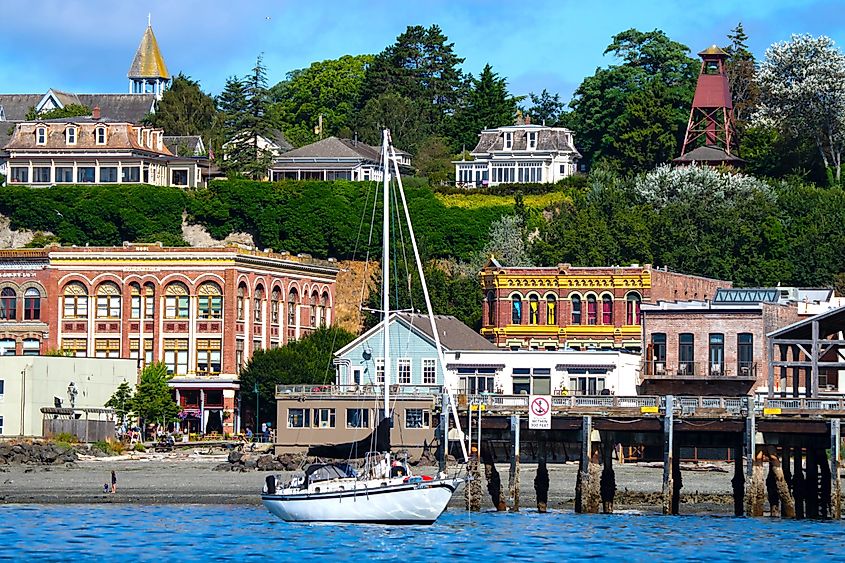 This Victorian seaport community has the perfect combination of history and arts that has captured the hearts of many. Packed with maritime heritage and scenic views, Port Townsend is more than just a key to accessing Washington's Olympic Peninsula and National Park. The town is lined with must-see historic buildings that wonderfully contrast with the picturesque shorelines. In addition to the scenic views, the town offers a wide range of scheduled activities nearly every day of the week. Port Townsend is the perfect vacation place whether you're looking for adventure, romance, or just some family-friendly fun!
Florence, OR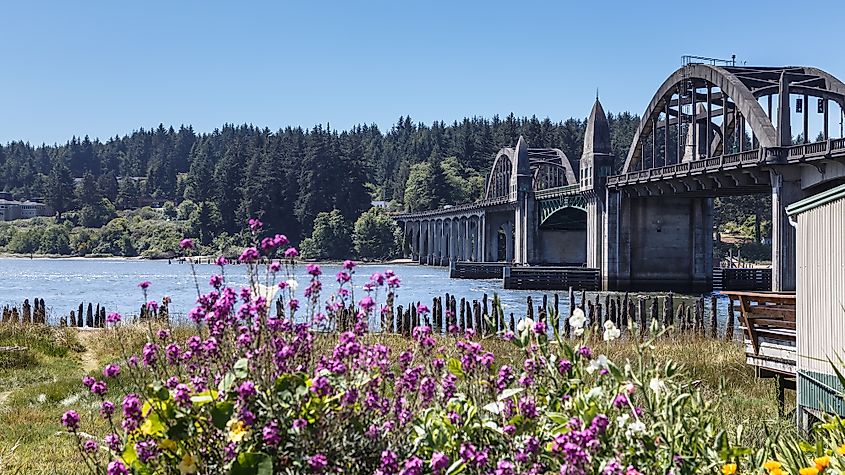 A bridge, a beach, and a lighthouse… What more could you want? The seaside community of Florence has it all; and more! This beautiful town is the ideal spot to make new memories with friends and family; whether it be hiking, fishing, horseback riding, or exploring the Heceta Lighthouse, Florence has you covered. Furthermore, the town has various events and festivals year-round; from its Annual Wiener Dog Race to its Annual Rhododendron Festival, there is a little something for everyone. However, if you prefer to take it easy, the uncrowded beach is only minutes away, where you can bathe in the sun and wash your worries away in the sea. 
Winthrop, WA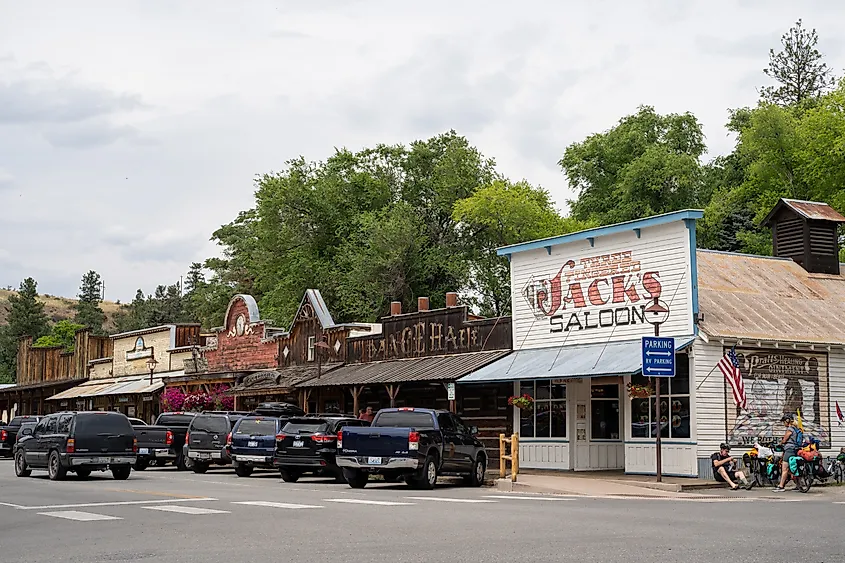 This old western town is bursting at the seams with charm! From the antique boardwalks and buildings to the numerous boutiques and restaurants, this town will transport you back to the wild west. With the Okanogan National Forest just footsteps away, this tiny town is a nature enthusiast's dream destination! But before you go, be sure to plan your visit ahead of time to attend their breathtakingly beautiful Balloon Roundup or one of their other exciting festivals.
Sandpoint, ID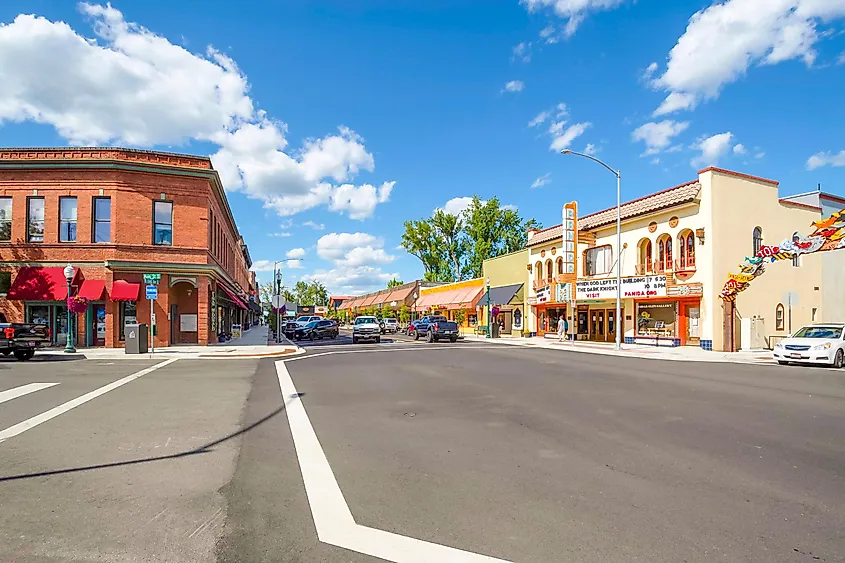 On the northern tip of Idaho lies the town of Sandpoint. Located on Lake Pend Oreille with the towering Selkirk and Cabinet mountains encompassing the community, Sandpoint is a drop-dead gorgeous spot. During the summertime, Sandpoint becomes a hub for all things arts & culture, including festivals, theatrical performances at the Panida Theatre, and an Arts and Crafts Fair, which showcases a variety of unique gifts sold by local makers. However, when winter strikes, Sandpoint becomes a skiing, snowboarding, snowmobiling, and sleigh riding paradise, making it a truly multifaceted community!
Gig Harbor, WA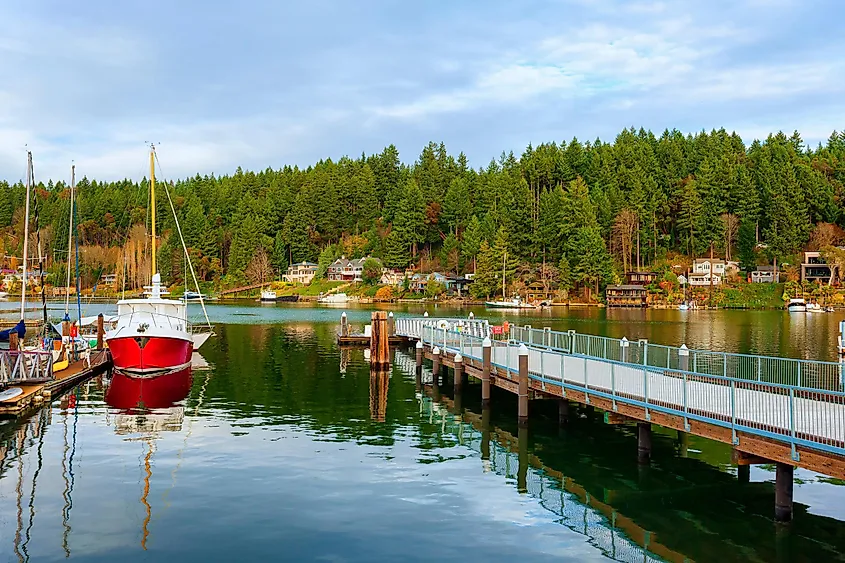 Only 45 minutes outside of Seattle, Gig Harbor is the perfect getaway community. Noted as "One of Washington's prettiest harbor towns'' by Sunset Magazine, this winsome town is known for its incredible waterfront and marina. Lining the streets along the waterfront, there are bistros, cafes, and shops to keep you busy while you admire the harbor views. Adding to the natural beauty of the municipality are views of the Salish Sea and Mount Rainer; must-sees for anyone visiting the area. When planning your trip, keep in mind Gig Harbor's Film and Beer festivals as you will not want to miss out!
Jacksonville, OR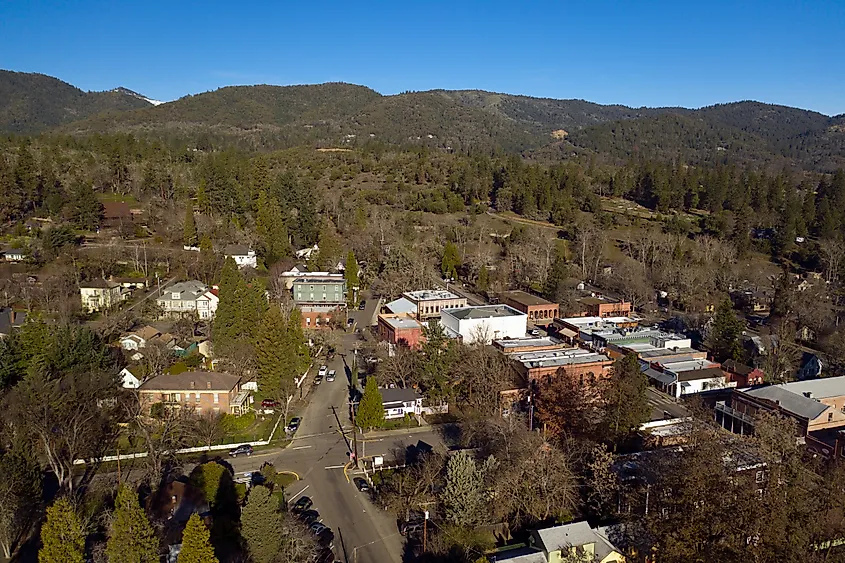 Not to be confused with its Floradian name-twin, this historic town is nestled amongst the Siskiyou Mountain foothills, neighboring the Rogue River Valley. Jacksonville is known for its wine, beauty, and culture. With wine tasting, fabulous vineyards, shopping, arts, restaurants, pubs, and cafes, Jacksonville has a lot to offer. When walking through the town, you can hear live music playing while you take in the beauty of the historic buildings that line the streets. From monthly art walks live summertime concerts, holiday parades, and festivals, there is always something happening in this small town, and you will not want to miss out! 
Driggs, ID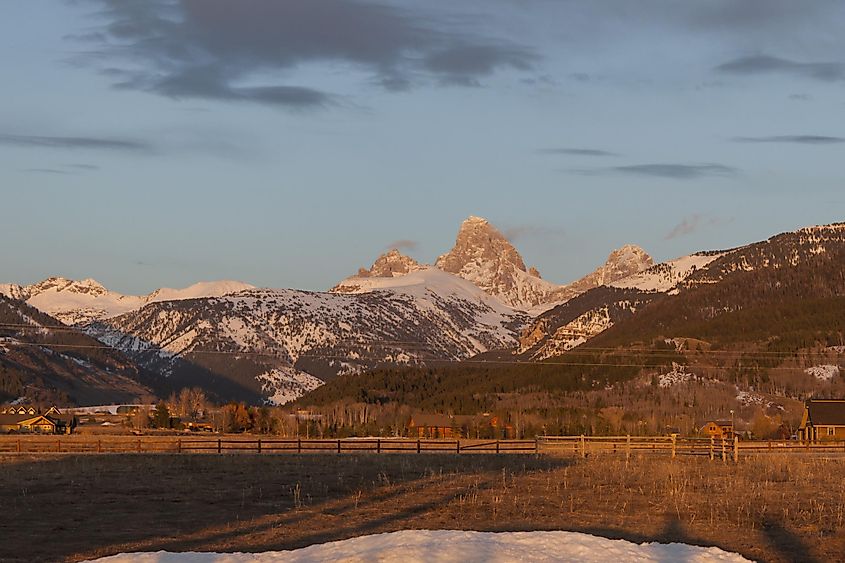 The town of Driggs is in the heart of Idaho's Teton Valley and makes its way into the hearts of all its visitors. This farming town is surrounded by the Teton Range and Big Hole Mountains making the views from the municipality breathtaking. The historic-looking buildings coupled with nature's raw beauty makes this place hard to leave. And with all the town has to offer, there is not much need to! From fly fishing and hiking in the warmer months to skiing and snowboarding the gorgeous mountainscape during the colder months, this tiny town is a nature lover's ideal destination!
Zillah, WA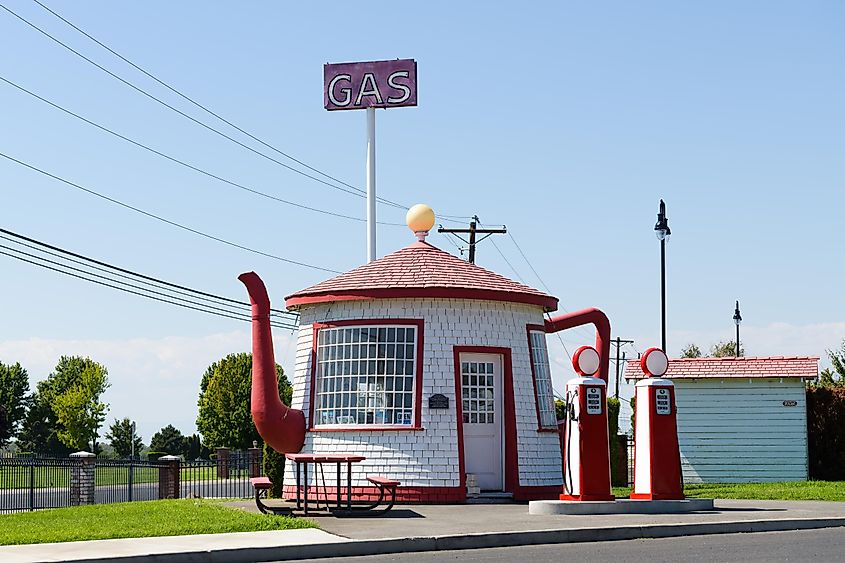 In the heart of Washington's wine country, Zillah is a must see community. Located off of I-82 in Yakima Valley, the rural community is home to the infamous Teapot Dome National Historic Site. Once a functional gas station, nowadays the Teapot Dome keeps the memory of the Teapot Dome reserve debacle alive and is run by volunteers who sell merchandise of the giant teapot replica during the summer months. But if that just is not your cup of tea, Zillah is peppered with over 20 wineries to better satisfy your needs. And if that still does not tickle your fancy, Zillah offers plenty of other activities to keep you busy during your stay!
Moscow, ID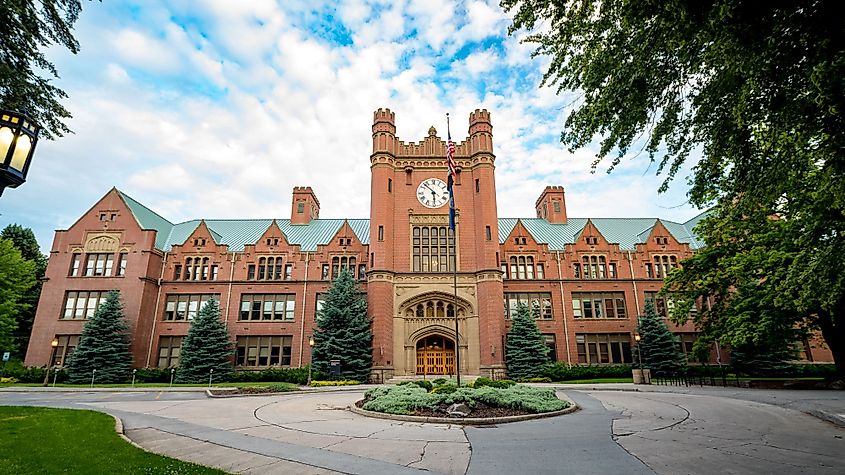 Amongst the larger towns on this list, Moscow is a bountiful town located on the border of Idaho and Washington. This town is lively with an active art scene, farmers markets, parks, and a botanical garden. And to keep you entertained, Moscow offers shopping at both major retailers as well as boutiques, sporting events, and outdoor recreation including biking, hiking, sightseeing, and golfing. There's never a dull moment to be had in Moscow! But before you leave town, taking a trip to the historic downtown area of Moscow is a must! The streets are lined with historic buildings and make for a history buff's dream destination.
Rockaway Beach, OR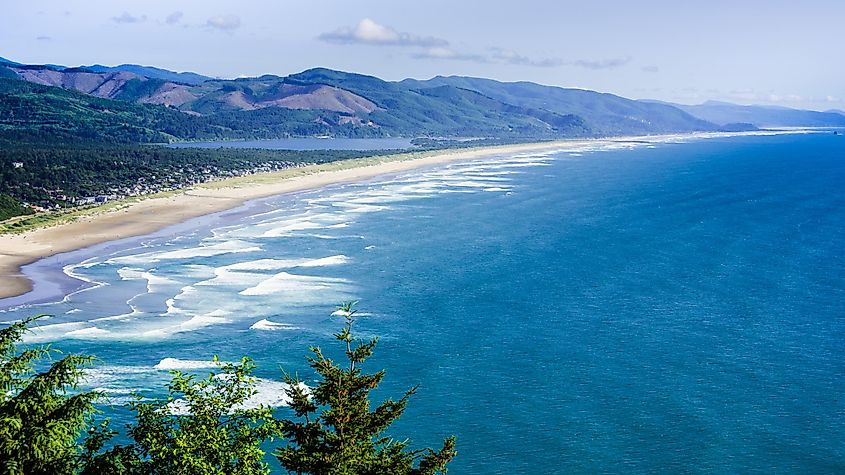 Located on the Oregon Coast, the town of Rockaway Beach is known for its seven mile long sandy beach and the two twin rocks that stand tall on the horizon. Another thing this small town is known for is its ocean views, where you can spot whales breaching as well as their old growth trees that tower over the Rockaway Beach boardwalk. Some other activities the town offers include bird watching, beachcombing, hiking, and visiting their many museums, each showcasing the town's unique history and heritage.
All these towns, big or small, have so many hidden treasures just waiting to be discovered. Whether that be mountain ranges that encase the town, wonderfully up-kept historic buildings, or ocean views, the beautiful towns of the Pacific Northwest are just waiting to be explored. So keep this in mind when planning your next getaway. The Pacific Northwest has something for everyone!