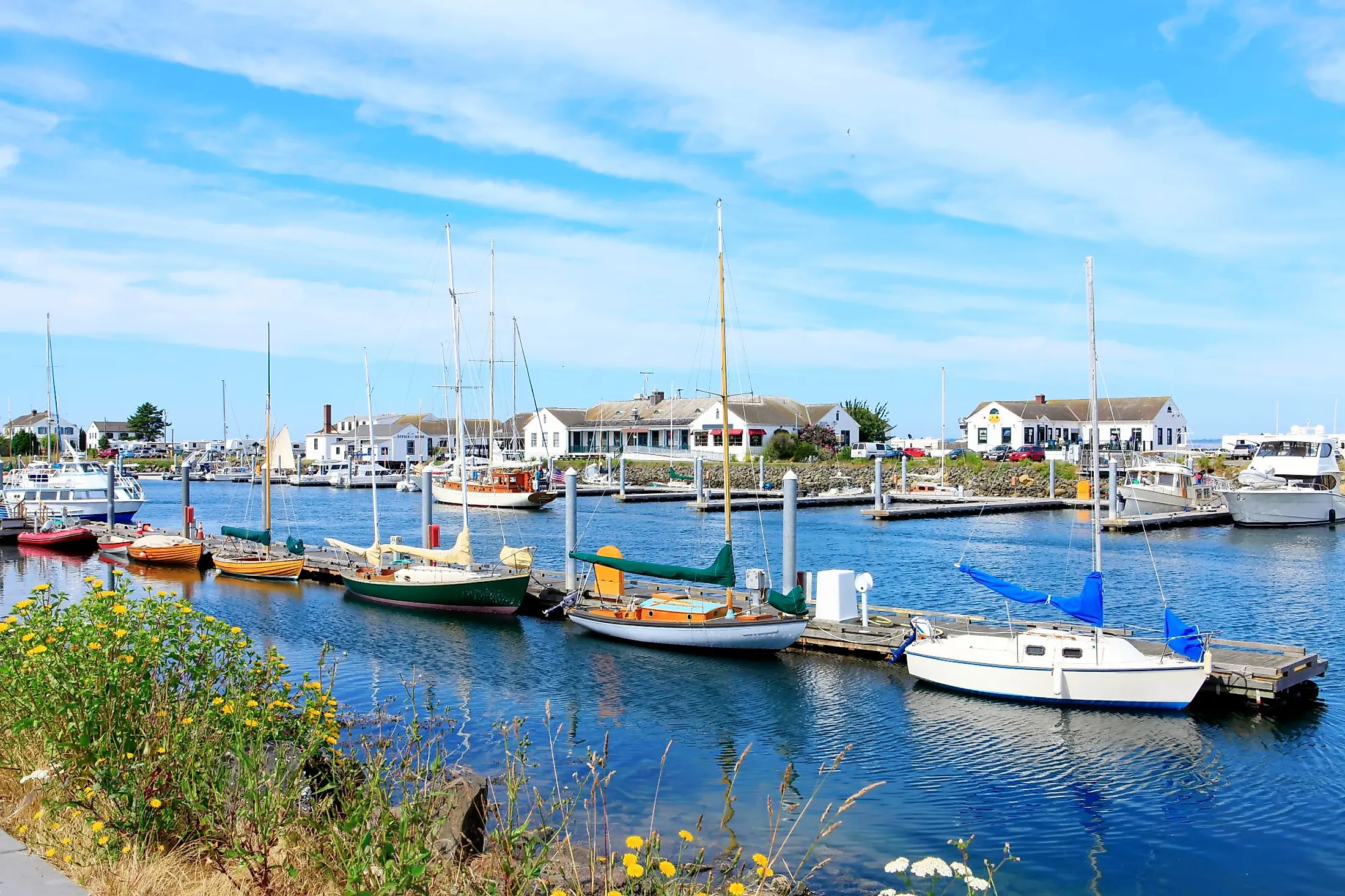 Port Townsend, Washington
Port Townsend is a city situated on the narrow Quimper Peninsula in Jefferson County in the US State of Washington. Port Townsend takes great pride in its historic appeal, breathtaking surroundings, and numerous Victorian structures dating from the late 19th century. The city has a charming, laid-back atmosphere and is filled with fantastic hotels, dining and shopping options, and friendly people. 
Geography And Climate Of Port Townsend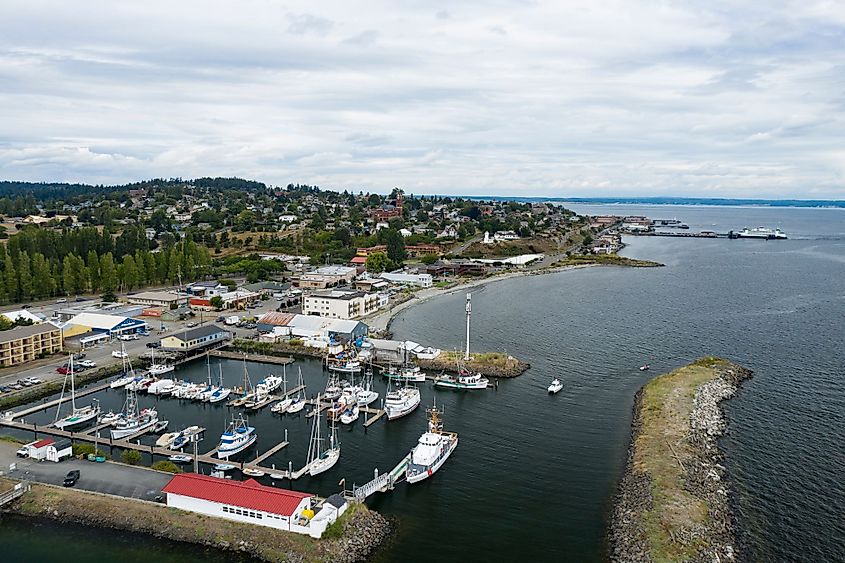 Port Townsend is situated on the Quimper Peninsula, which extends out from the extreme northeastern end of the Olympic Peninsula. The city lies close to the Admiralty Inlet and Port Townsend Bay. Renowned for its Victorian architecture and marine heritage, Port Townsend covers a total area of 24.50 sq. km, of which 18.08 sq. km is occupied by land, and 6.42 sq. km is covered by water. 
According to the Koppen Climate Classification, Port Townsend experiences a mild, Mediterranean climate, with warm, dry summers and chilly winters. August is the year's hottest month, with an average high of 73° F and a low of 55 °F. December is the year's coldest month, with an average low temperature of 39°F. Due to the city's location in the Olympic Mountains' rainshadow area, it receives an annual rainfall of only 480 mm.
Brief History Of Port Townsend
In 1792, George Vancouver, a British Royal Navy officer, named the bay "Port Townshend" in honor of his friend Field Marshal George Townshend. In April 1851, a city of the same name was settled by the European-Americans. At that time, several Native American tribes, namely Chimakum, Klallam, Twana, etc., inhabited the present-day Jefferson County region.
Eventually, Port Townsend was ranked as the second-busiest port on the West coast. Due to its strategically advantageous location at the corner of Puget Sound, Port Townsend served as a key customs port for a significant time during the Victorian era. In the late 1880s, the town had a building frenzy of stunning Victorian architecture, and many of these beautiful structures can be seen even today. 
The Population And Economy Of Port Townsend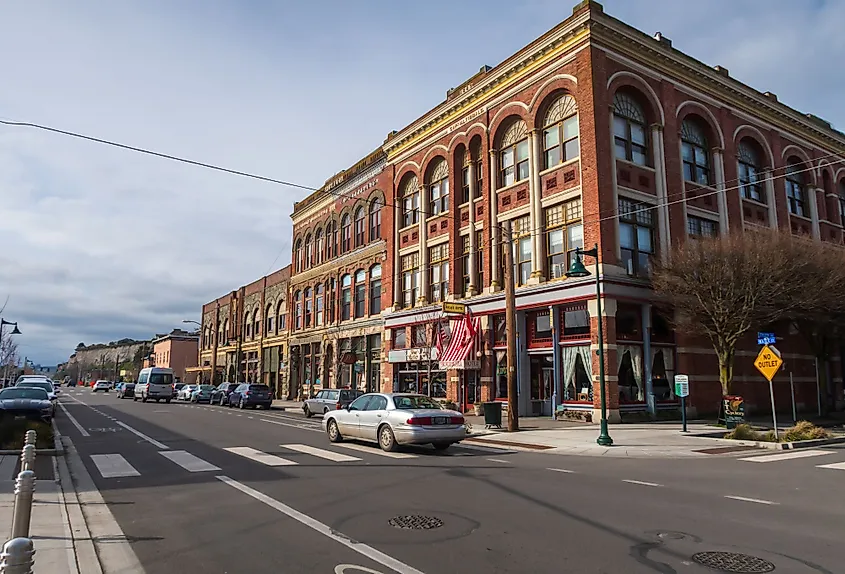 As per the latest US Census, Port Townsend has a population of 10,148 residents, of which 52.7% are female, and 47.3% are male. Regarding age distribution, 2.7% were under five years old, 13.3% were under 18 years old, and 34 % were above 65 years old. Regarding the population ethnicity, the majority were white (93.3%).
According to the same Census, the median household income was $53,690, and the per capita income in the past 12 months was $38,915. About 14.2% of the city's population was living in poverty.
Attractions In And Around Port Townsend
Fort Worden State Park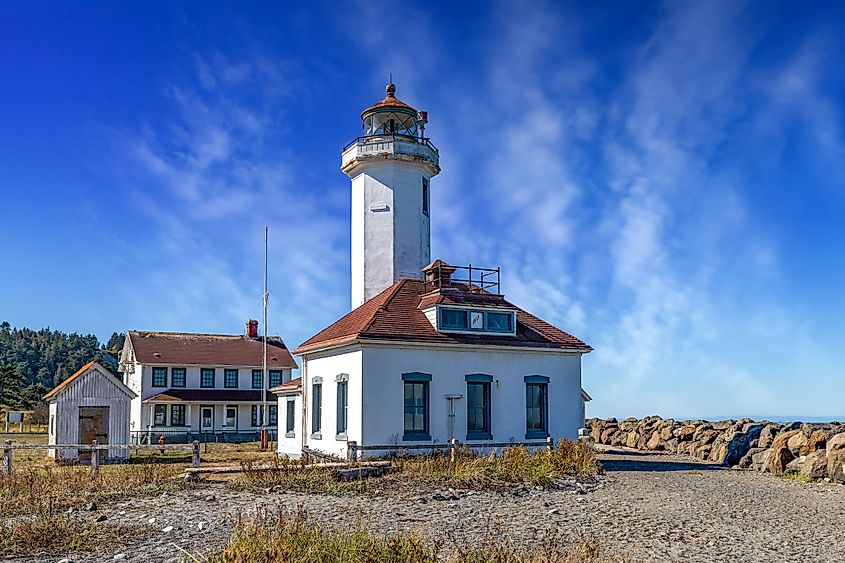 Fort Worden State Park was once an area that belonged to the US Military; however, it was disbanded on June 30, 1953. Now it remains an administrative unit that features a lot of beaches, hiking paths, tennis courts, and horseshoe pits.
Chetzemoka Park
Chetzemoka Park is a small seaside park that is accessible by foot from both uptown and downtown Port Townsend. At Chetzemoka Park, there are botanical mysteries just waiting to be unearthed. A short trail is available in which one could observe the tide come in or go out.
Port Townsend Marine Science Center
Port Townsend Marine Science Center offers interactive experiences for both adults and children to learn about the Salish Sea, including touch tanks, aquariums, and even a hydrophone to hear whales.