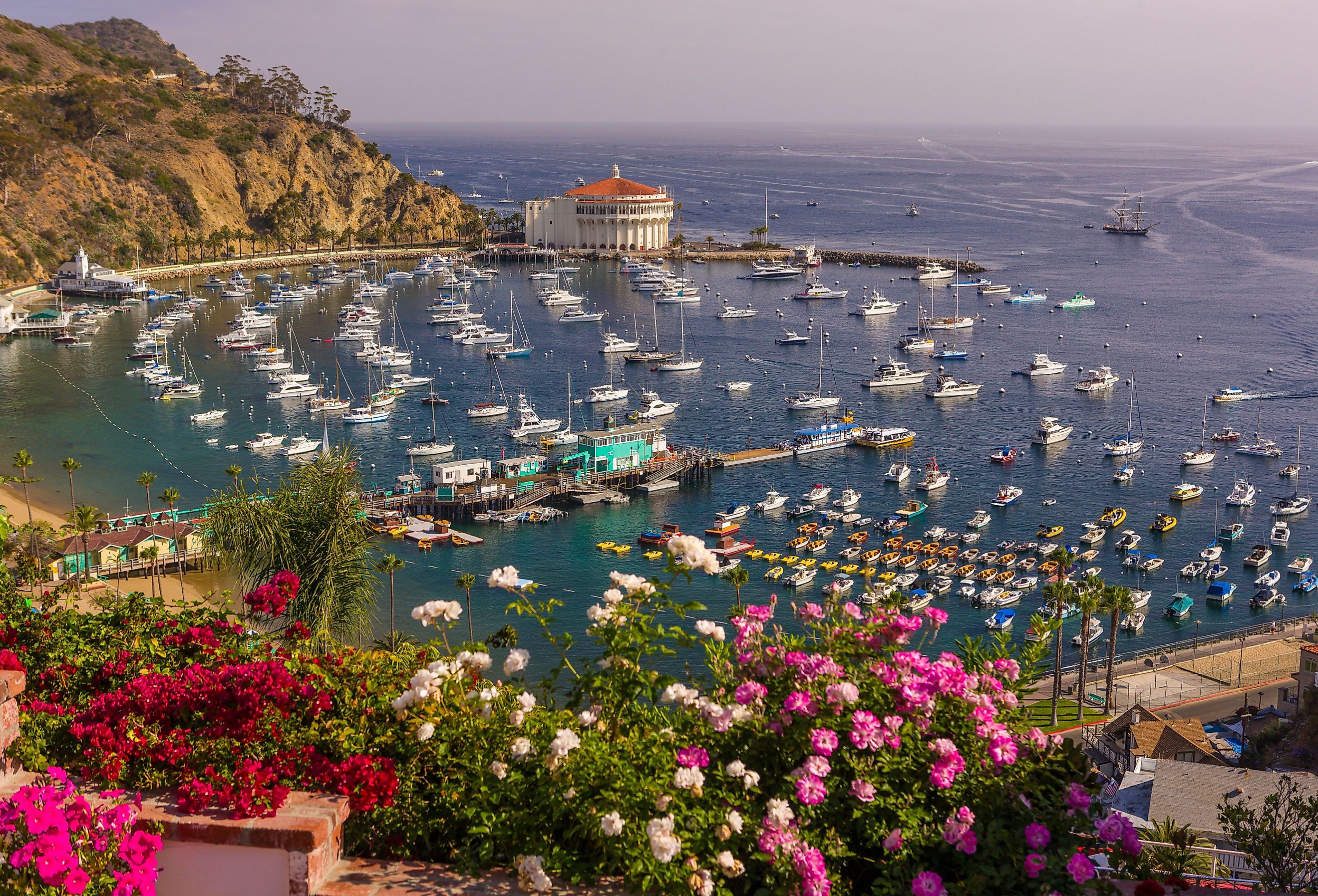 13 Most Charming Towns in California
The US west coastline and beaches are famous for their sandy shores, and ocean views, and as a hub for all sorts of attractions. While larger cities like Los Angeles and San Francisco draw the crowds, there are many hidden gems and charming towns throughout the state that offer more than sand and ocean. The Golden State is also home to some of the most evergreen National Forests, panoramic hiking trails, and historically accurate western towns. It is a lesser-known fact that California has many hiking trails, mountain ranges, and lakes. These small towns are home to amazing natural wonders and make fascinating travel destinations because of their uniqueness.
Julian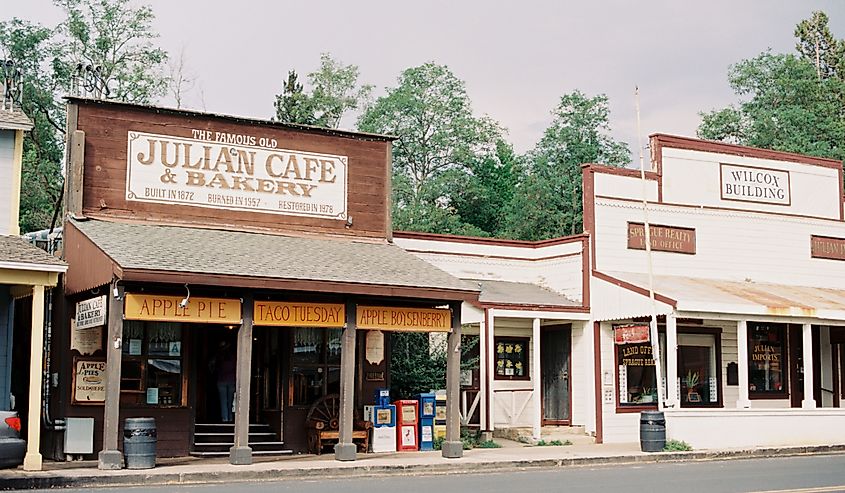 Located in the breathtaking Cuyamaca Mountains, Julian is home to one of the first gold mining excavations that happened in the 1870s gold rush. The architecture in the town still has that old western feel to it, modernized by various boutiques that offer a multitude of exquisite choices. With hiking trails and parks, Julian is sure to be one of the most charming small towns in California. The town is also famous for its apple pie and the annual Julian Apple Days festival which started in 1949! For a unique experience, visitors can take a stab at apple picking—one of the most sought-after activities in this small town.
St. Helena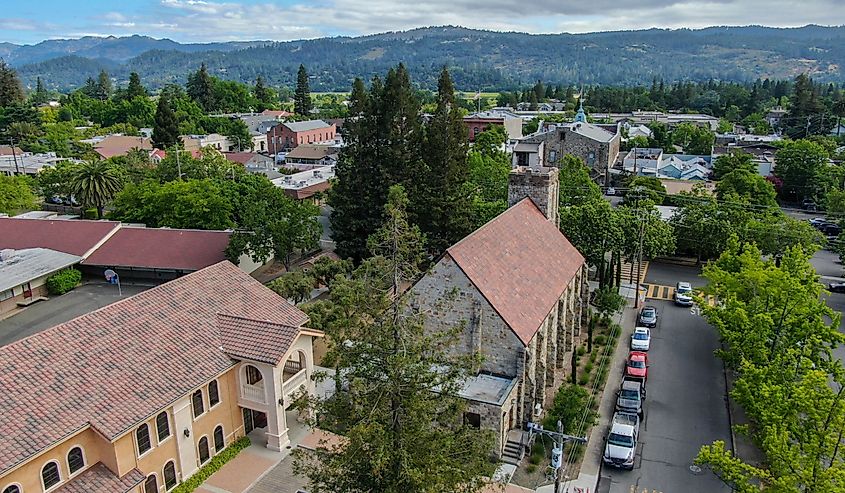 St. Helena is a charming town located in Napa Valley, California. Its scenic vineyards and excellent wineries (such as Beringer Vineyards and Charles Krug Winery) are a staple of its natural elegance. Surrounding St. Helena is breathtaking hills, beautiful landscapes, and multiple lakes. Lake Berryessa is about 25 miles away and is one of the largest lakes in California. It is a man-made reservoir popular for water sports like boating, fishing, and swimming. After a day filled with water sports, book a cozy cabin in the Pleasure Cove Resort And Marina to enjoy a refreshing time away from the city noises.
Three Rivers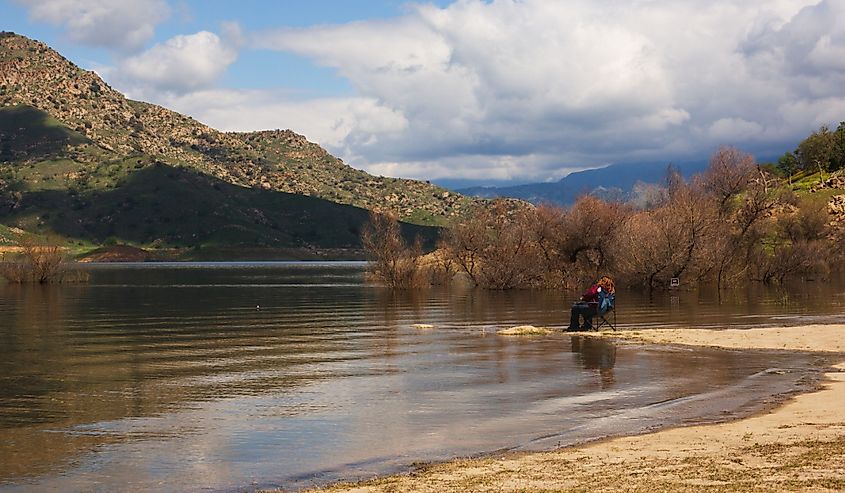 Nestled in California's Sierra Nevada mountain range's foothills is the little settlement of Three Rivers. Its natural surroundings, the three major forks of the Kaweah River (which originates from lake Kaweah), give this town its name. The area offers outdoor enthusiasts the most amazing experience due to how close Sequoia National Park and Kings Canyon National Park are; Lake Kaweah is also the place to be for a gorgeous aquatic experience. Visitors can enjoy a plethora of outdoor activities in these parks like hiking, camping, swimming, and more! Three Rivers is a peaceful and secluded destination that offers a unique blend of outdoor adventure and small-town charm.
La Jolla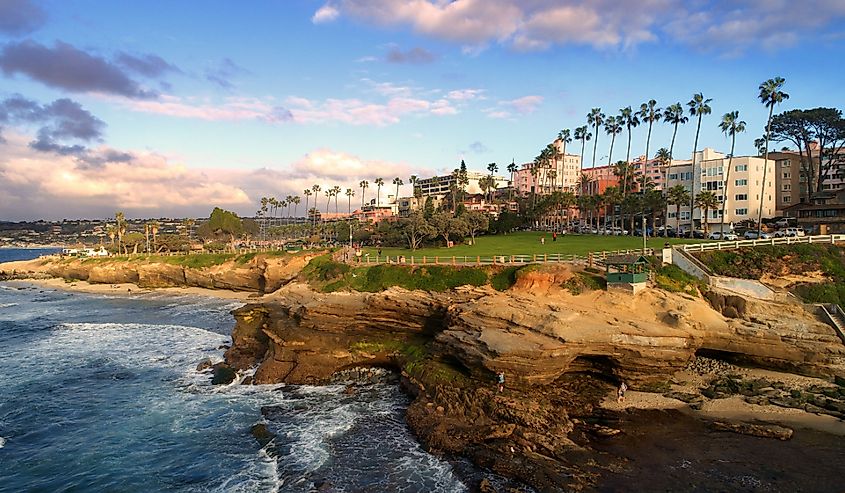 La Jolla is, without question, a beach destination. The "jewel" of San Diego received its name thanks to its amazing beaches and top-notch luxury resorts. The neighborhood tucked into La Jolla cove is a hidden gem surrounded by nature's best. It is a gorgeous underwater cove that is highly coveted by snorkelers worldwide for its natural beauty. It also houses a sea lion habitat that people can casually walk by, admire, and take memorable pictures and videos that are perfect for social media. La Jolla is the idyllic beach destination for a weekend away from the city or a unique snorkeling adventure.
Dunsmuir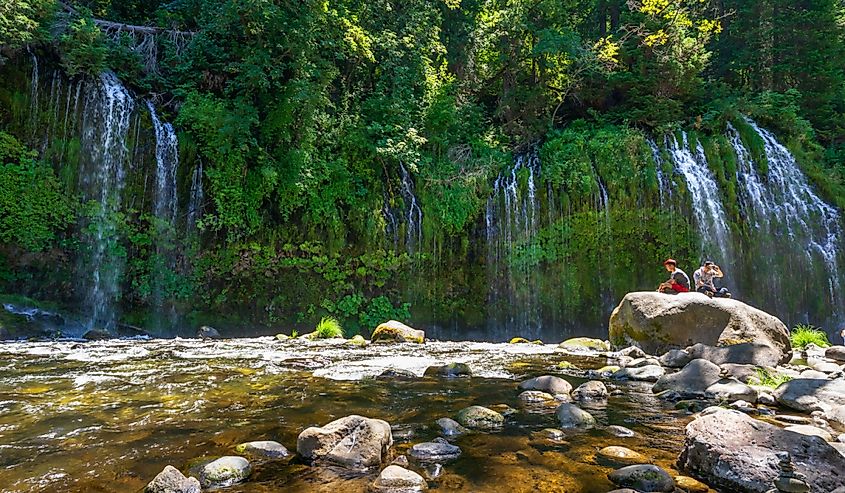 Dunsmuir is in Siskiyou County, California; its location at the base of Mount Shasta makes it a natural beauty perfect for an all-year-round travel destination. The nearby Sacramento River provides excellent fishing and kayaking opportunities, while the surrounding forests are home to a variety of wildlife and offer scenic drives and picnic spots. The town is also home to several parks, including the beautiful Hedge Creek Falls, which features a picturesque waterfall and breathtaking hiking trails (around 30 trails total). The town also houses many must-try restaurants with a wide variety of cuisines. Dunsmuir is a nature lover's paradise, offering exceptional opportunities for outdoor activities in any season.
Avalon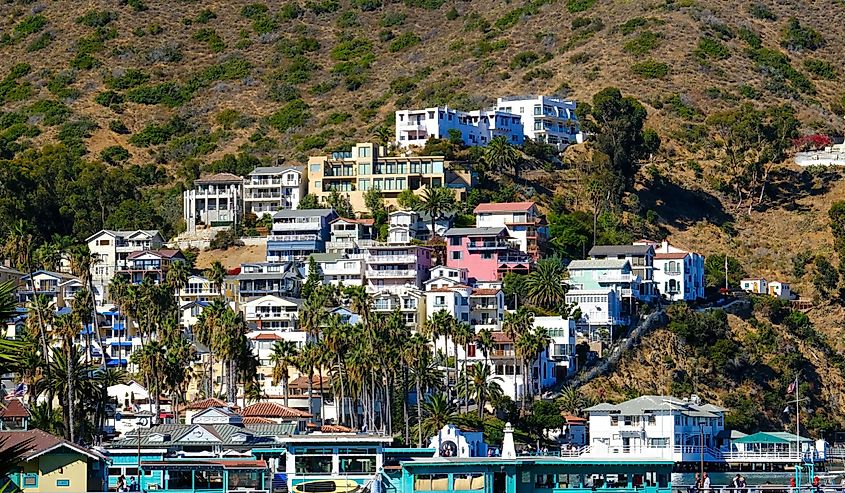 Off the coast of southern California sits the charming village of Avalon on Santa Catalina Island. Many creatures made the island their home, including the Catalina Island fox. The hills on this tiny island wind up into roads and hiking trails that add to the natural beauty of Avalon. These trails are a hiker's dream, providing spectacular views of the shoreline. Given that the nearby waters are home to a diversity of marine life, snorkelers and divers frequently travel to Avalon for a unique experience. The tiny island is also home to a plethora of resorts, spas, restaurants, and golf courses, making it one of the most luxurious islands on the US west coast. Many celebrities, presidents, and notable figures go to Avalon for well-earned vacations.
Sonoma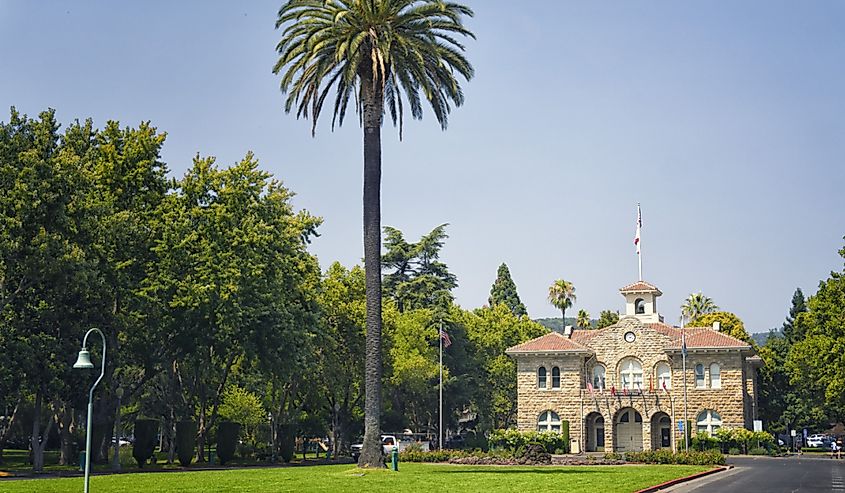 Sonoma offers visitors a unique blend of outdoor adventure and wine-country charm due to its proximity to an immense natural area. Visitors can hike, or bike along scenic trails in the nearby Jack London State Historic Park or Sonoma Valley Regional Park. Nearby Bodega Bay offers a very sought-after camping experience (in treehouses) due to the abundance of outdoor activities available in the area like horseback riding and ziplining through the forests! If you ever thought about taking a balloon trip, then this is the place to do so; the town also offers surfing and scuba diving opportunities to make sure your stay is full of unique activities. Sonoma is a perfect destination for nature lovers looking to combine outdoor adventure and tranquil vacation.
Nevada City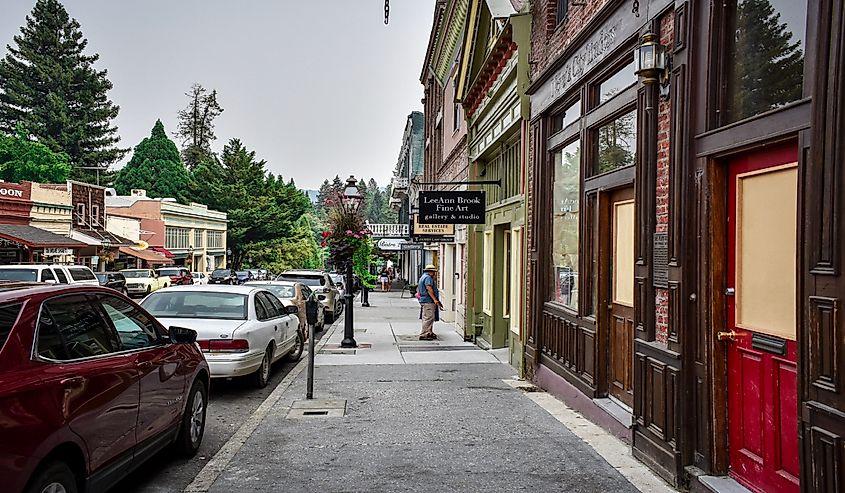 Nevada City's charm is tightly connected to its natural environment. The range of outdoor activities that are possible in the surrounding area makes this small-scale city perfect for outdoorsy individuals. The city has lush woods, picturesque rivers, and varied hills all around it. If you manage to visit the town in spring, make sure to go through the Crystal Hermitage Gardens for an exquisite sight of tens of thousands of blossoming tulips. South Yuba River State Park is a testament to Nevada City's natural beauty where the Buttermilk Bend Trail leads to the superb touristic attraction; the Deer Creek suspension bridge. For those who love the outdoors and want to experience both small-town charm and outdoor excitement, Nevada City is the ideal place.
Idyllwild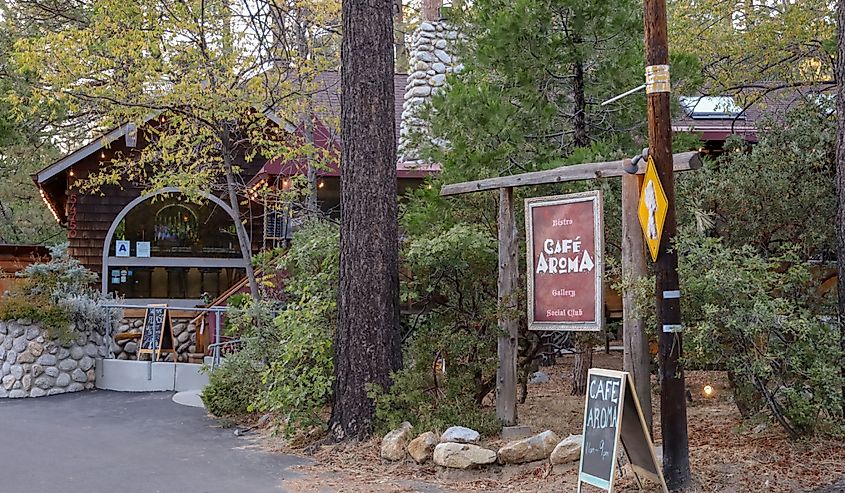 A little mountain community called Idyllwild is in southern California's San Jacinto Mountains. Forests, landscapes, and various rock formations surround the town, providing a wide range of outdoor activities and sightseeing prospects. The latter is exceptionally true for the Tahquitz Peak Fire Lookout which is a perfect sightseeing location that overlooks the San Jacinto Mountains. Cabins are readily available for visitors to stay in Idyllwild, providing a sweet escape from city life. Winters are exceptionally magical in this small town due to the heavy precipitation that makes it a winter wonderland! The nearby Mount San Jacinto State Park also adds to the natural serenity that is Idyllwild.
Murphys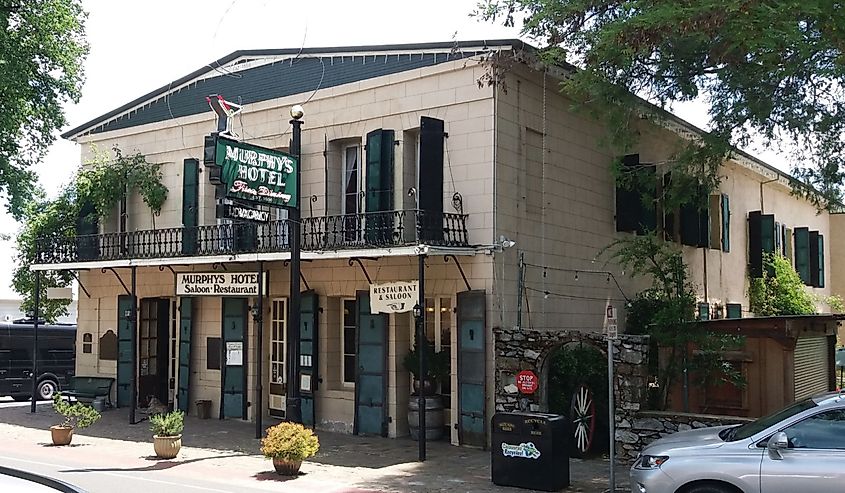 Murphys was a gold mining town during the 1800s gold rush years. The mountainous area that the town is in gives the "Queen of the Sierra" many interesting features. The nearby Calaveras Big Trees State Park, for example, features ancient giant sequoias (a subspecies of redwood trees) and stunning sceneries, while the Stanislaus National Forest is perfect for hiking and camping. The Queen of the Sierra also houses the Moaning Cavern that you can visit. Inside these caverns is the largest vertical chamber in California! Murphys is home to a breathtakingly charming downtown area, filled with boutique shops, art galleries, theaters, and gourmet restaurants all packaged in historic "old western' type buildings.
Lone Pine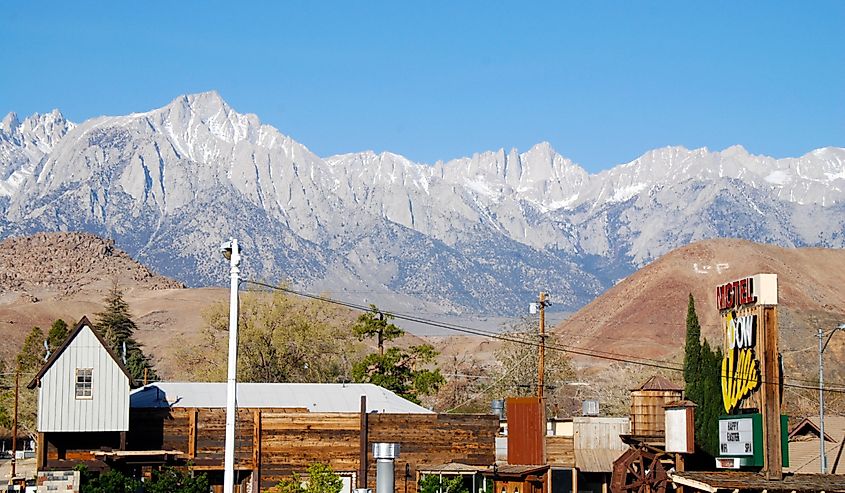 This town nests inside a mountainous area, The Sierra Nevada range, the Inyo Mountains, and most notably Mount Whitney (the highest peak in the contiguous United States) make up Lone Pine's neighbors. The Alabama Hills is a unique rock formation used to shoot countless old westerns. It offers many exploration opportunities while hiking or driving through. The town is also home to the Manzanar National Historic Site, which was once a Japanese internment camp during World War II. If you are a movie buff, add the Museum of Western Film History to your to-do list when visiting this small town; they have an impressive amount of classic western movie memorabilia. Lone Pine is a nature lover's paradise, offering endless opportunities for outdoor adventure and exploration.
Pioneertown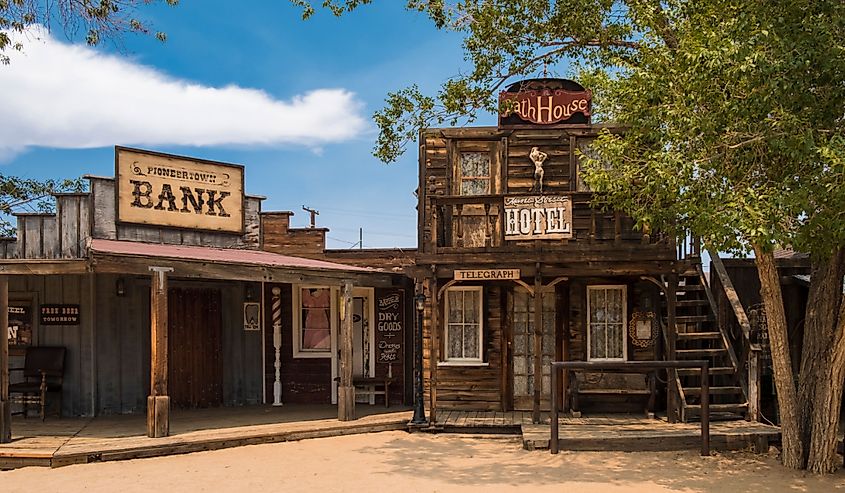 A group of investors from Hollywood decided to build an old western town movie set in 1946. Southern California's high desert was the perfect place for a little hamlet called Pioneertown. The town, modernized since then, has kept its old western charm. Old western fans have the opportunity to witness classic western shootouts and reenactments. While the San Bernardino National Forest provides miles of hiking routes over challenging mountain terrain, Joshua Tree National Park is home to spectacular rock formations and unusual desert flora and fauna. Since Pioneer is in a desert area, it provides possibilities for long rides amid mountain ranges that are a sight for sore eyes.
Tahoe City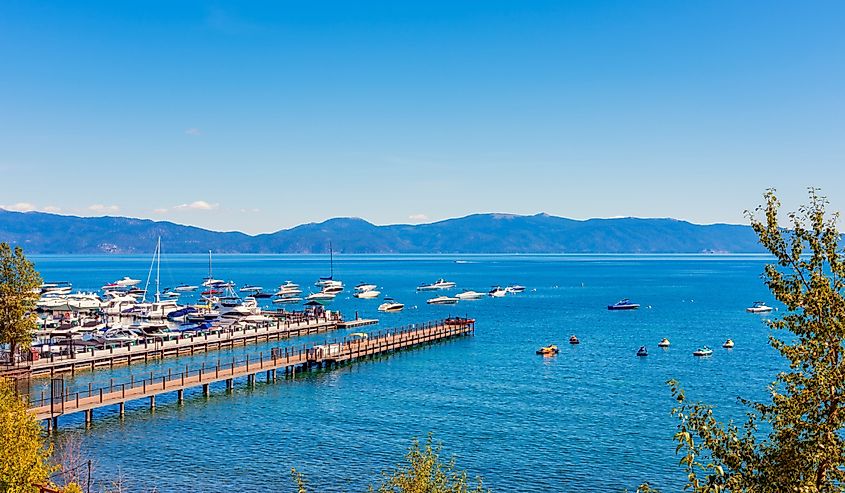 Tahoe City is a monumental tourist spot in the area. People from every corner of the US visit the town for its proximity to Lake Tahoe, the largest alpine lake in Nothern America. Its location is amid a mountainous area surrounded by a plethora of tree types (pine, fir, cedar, and many more). Tahoe City prides itself on its diverse locally owned shops, no over-the-top gigantic malls, and no multi-million dollar companies. Local shops offer souvenirs, food, bicycles (and bicycle parts), and even boats (and boat parts). Due to its location, Tahoe City is home to many outdoor activities like kayaking, hiking, skiing, and much more!
California has so many gems to offer, not all of which revolve around the beach. It is truly filled with wonders that are a must-visit. The Golden State has some of the most unique places to check out at least once in a lifetime. If you are an outdoor enthusiast or just looking for an escape from city life, California has it all! From Sonoma's treehouses to Pioneer's old west reenactments, it is no wonder California received its nickname in the first place!