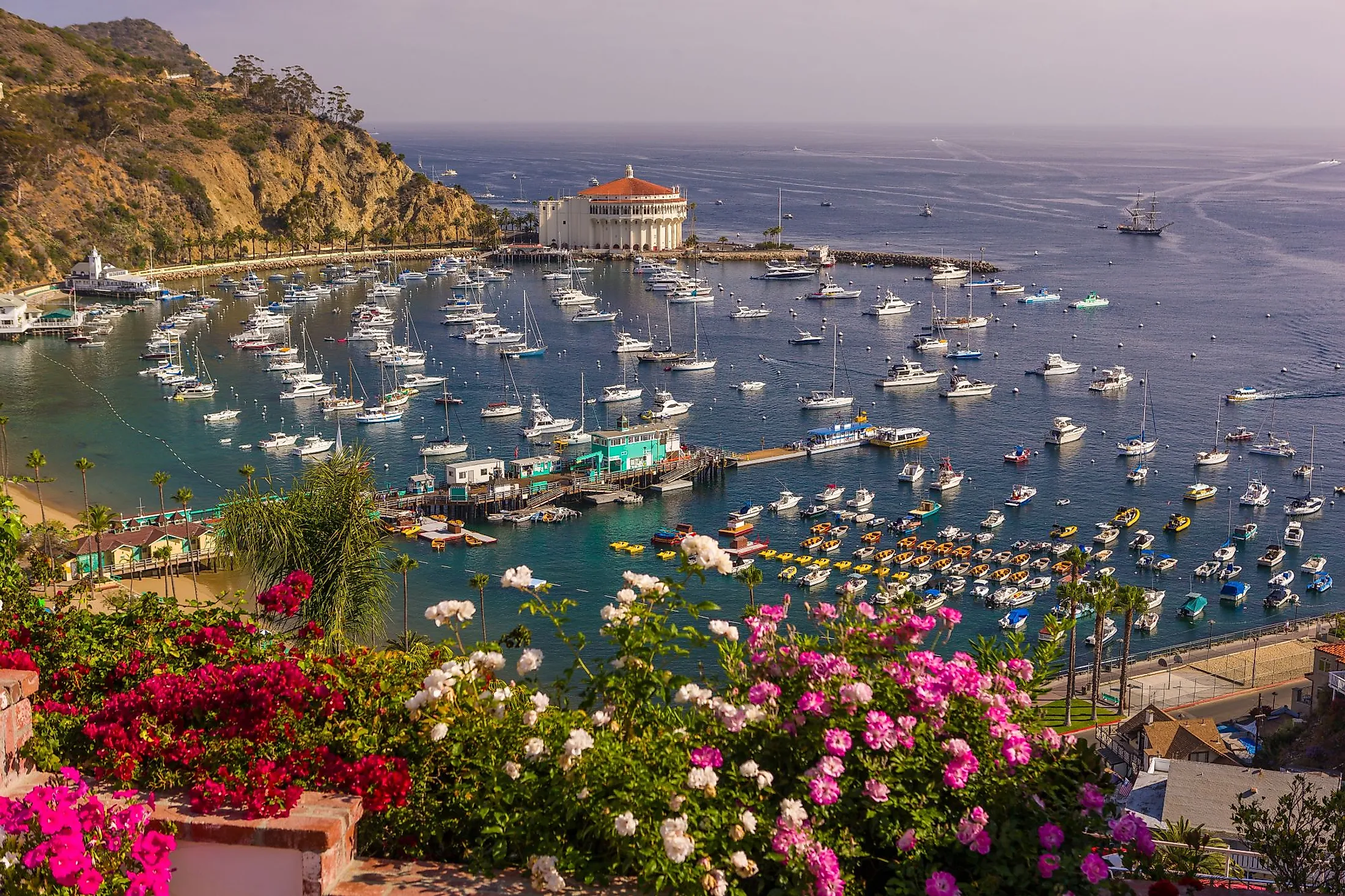 Avalon is the sole incorporated city situated on Santa Catalina Island, in California's Channel Islands. It is also Los Angeles County's southernmost city. Avalon serves as a resort community, and tourism-oriented businesses dominate its waterfront. This historic seaside town has been a well-liked vacation spot for well over a century, drawing celebrities, statesmen, and Presidents over the years. 
Geography And Climate Of Avalon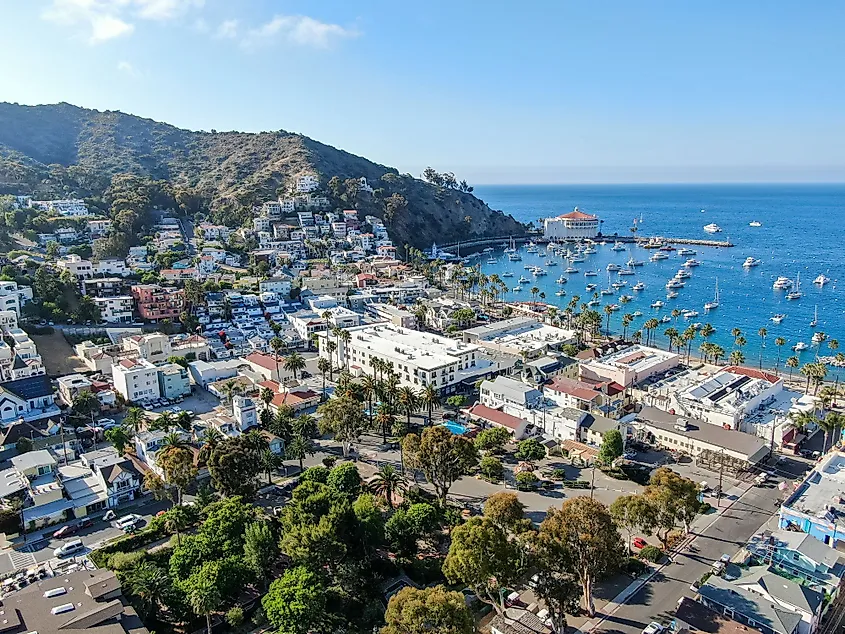 Avalon is situated on Santa Catalina Island approximately 35km south by southwest of Los Angeles Harbor Breakwater. Avalon covers a total area of 19.82 sq. km, of which only 7.47 sq. km is occupied by land, and 12.35 sq. km is covered by water. 
The winters are long, chilly, and mainly clear in Avalon, while the summers are pleasant, arid, and clear. The average annual temperature fluctuates between 53°F and 74°F, rarely falling below 48°F or rising over 81°F. August is the year's hottest month having an average daily high temperature of more than 72°F. Having an average daily temperature of less than 65°F, December is the year's coldest month. On average, Avalon receives 14 inches of rain and 0 inches of snow yearly.
Brief History Of Avalon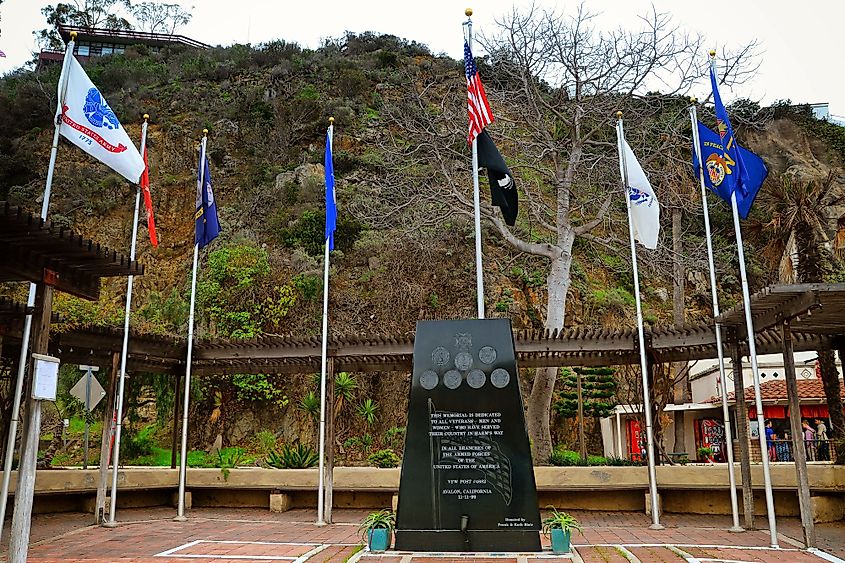 Timms' Landing was the name given to the bay at first. The bay's name was changed to Avalon in 1887 by George Shatto, the new owner of the island, after the fabled paradise that Alfred Lord Tennyson wrote about in his epic poem "Idylls of the King." Avalon saw an increase in the number of sporadic campers in the 1880s, and a summer tent city was eventually built there in 1888 while George Shatto owned the island. Phineas Banning, a shipping tycoon from Wilmington, had indicated an interest in purchasing the island a decade earlier. He passed away in 1885, but his three sons ran the business he founded. The Bannings started making significant changes to Avalon right away. Under their management, the island developed into a chic getaway for the wealthy to make it a high-end tourist destination.
The Population And Economy Of Avalon
Avalon has 3,406 residents as per the latest US Census. Avalon's population is currently falling at a pace of -0.79% annually. White (Non-Hispanic) (48.1%), White (Hispanic) (36.1%), Other (Hispanic) (11.8%), Two+ (Hispanic) (1.98%), and Two+ (Non-Hispanic) (1.71%) make up Avalon's top five ethnic groups. Avalon's 10.62% poverty rate is accompanied by an average household income of $84,090. The median rental cost for the past few years is $1,636 per month, while the median value of a home is $712,500. In Avalon, the median age is 42.1 years, with 42.7 years for men and 41.5 years for women.
Attractions In And Around Avalon
Catalina Island Museum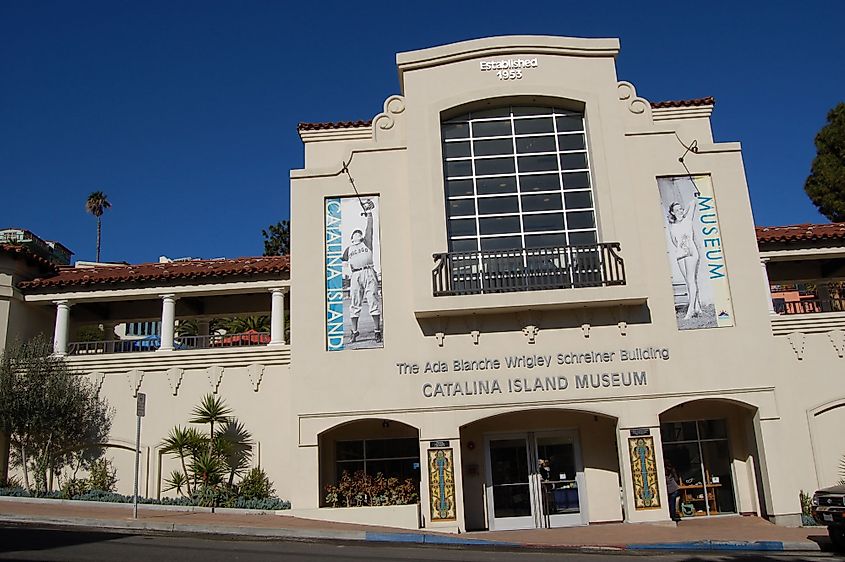 Philip K. Wrigley wanted to preserve the island's history and culture by creating a location for visitors to see museum exhibits. In 1953, the museum first welcomed visitors within the storied Catalina Island Casino building. It remained there until 2016, when it relocated to its new permanent home at the Ada Blanche Wrigley Schreiner Building. The museum now works to preserve the social and cultural history of the area through both ongoing and cyclical exhibits. In addition to vast collections of ceramics, tile work, sport fishing items, and relics relating to the area's indigenous Tongva people, the museum's collections include more than 10,000 old pictures.
Catalina Undersea Expedition
Discover the magnificent southern California coastline's spectacular underwater ecosystem. Regular daily excursions are provided by Viator Tours to the breathtaking reefs, where you can witness tropical marine life in its natural setting from a partially submerged vessel. During feeding time, the glass-bottomed atrium provides an amazing up-close view. For an incredible photo opportunity, observe as schools of fish swim up to the boat and glide right up to your window.
Hermit Gulch Trail Loop
The Hermit Gulch Campground in Avalon is the starting point for the 11.75-mile Hermit Gulch Trail Loop walk. Visitors can access the trail, which provides unrivaled vistas of Catalina Island's southern point, with permits from the Catalina Island Conservancy. The Hermit Gulch Trail, a moderately challenging 1.7-mile hike that offers spectacular ocean views at its 1,200-foot peak, serves as the trail's starting point. The Trans-Catalina Trail Loop, which has a high elevation of 1,600 feet and has breathtaking views of both the island's shores, is where the trail then continues.
Wrigley Botanical Gardens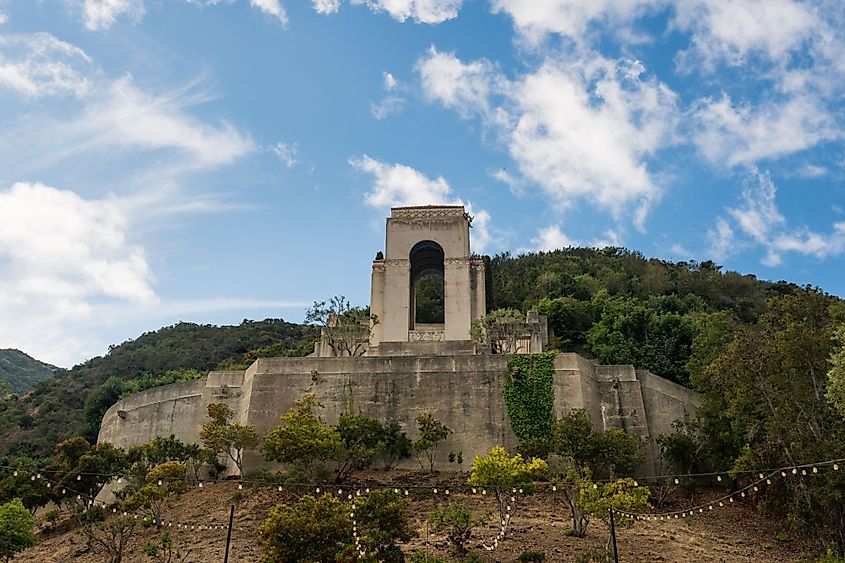 This place offers authentic California in a desert setting. Walking through the well-kept grounds, you will get a sense of the Southwest. These gardens are amazing, and the dry heat of the desert, which is so different from the ocean, further heightens the appeal of this location. There is a great deal of lovely flora and wildlife to appreciate, as well as spectacular desert landscapes with a wide variety of cactus. In all honesty, you wouldn't want to miss this gorgeous region of Avalon if you enjoy the southwestern aesthetic.
The Green Pleasure Pier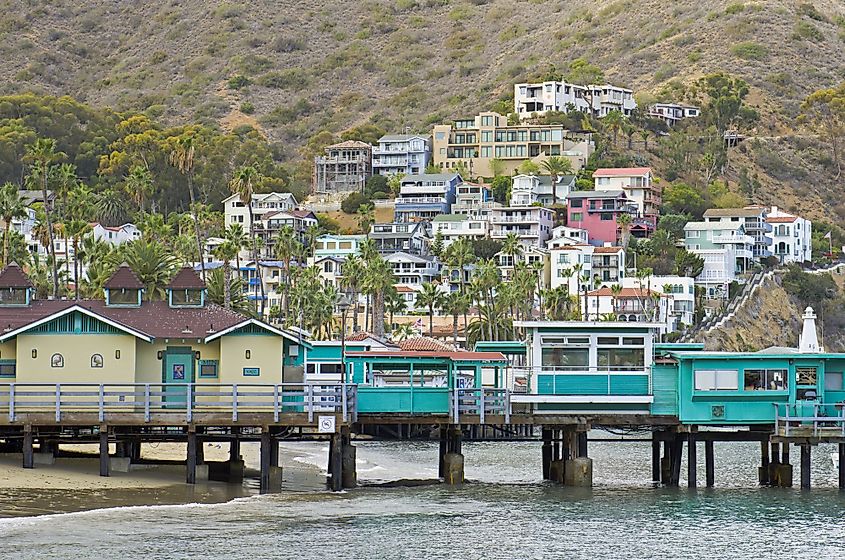 The Green Pleasure Pier, where ferries and pleasure cruises that dock on the island load and discharge passengers, is the hub of the Avalon tourism sector. One of Avalon's main tourist destinations, the pier is situated along Crescent Beach and is visible from all parts of the city. It provides breathtaking 180-degree views of the city's port and the neighboring Pacific Ocean. There are many places to shop and eat there, including premium fine dining seafood establishments and casual quick-service hamburger shops.
There are many activities to do not just at Avalon but also in the areas around Catalina Island. The visitors can learn more about the area's history and culture and enjoy reading, swimming, diving, or viewing beautiful architecture. Avalon should be on your travel schedule if you are considering going to California.