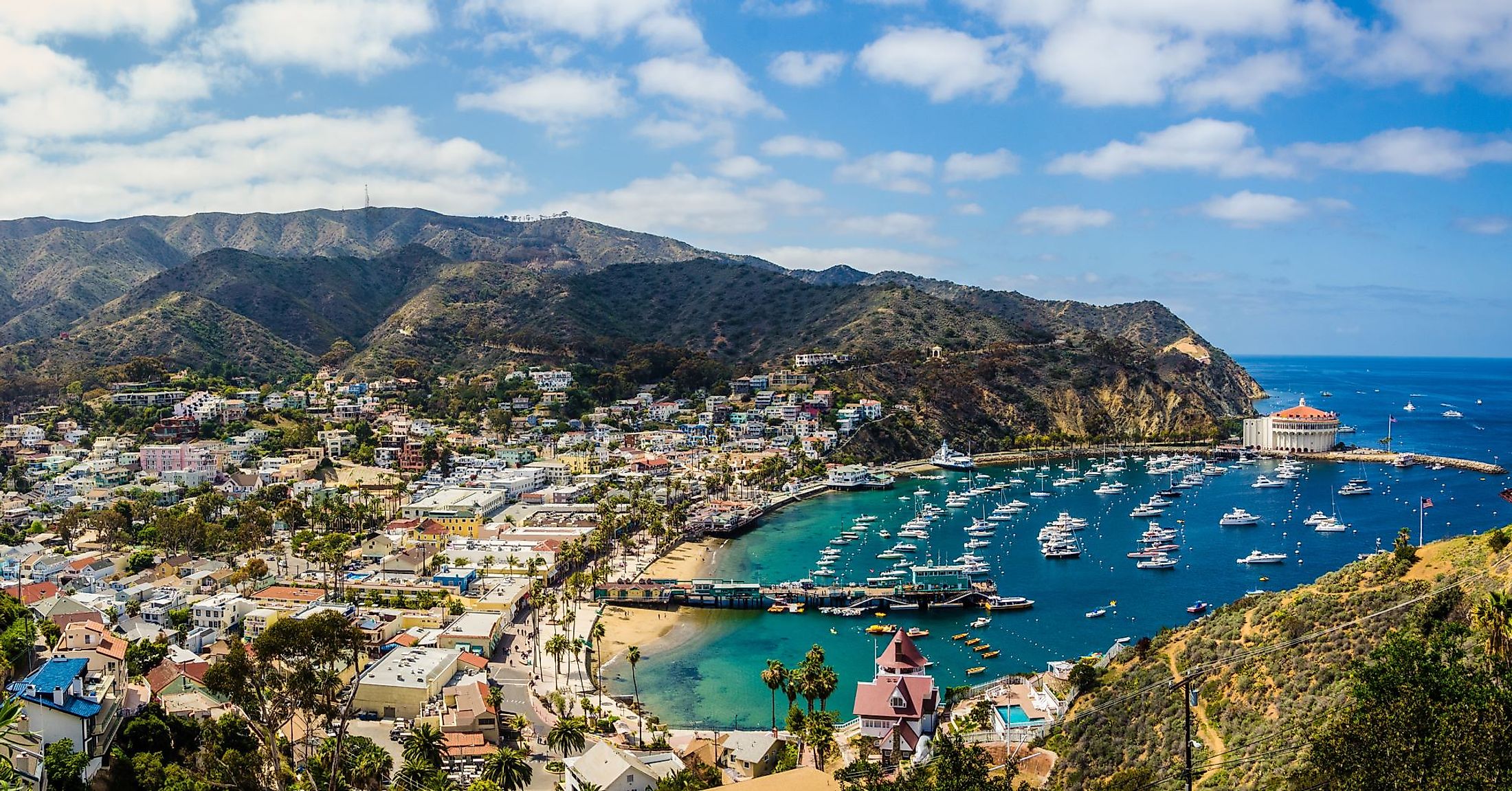 Santa Catalina Island, California
An island famed for glass-bottom boats, spectacular scuba and snorkeling places like Lovers Cove, and panoramic vistas of the Pacific sit about twenty miles off the coast of Southern California. Its actual name is Santa Catalina Island, but locals refer to it as Catalina. It's exciting to see why those escaping the city tend to land precisely there.
Geography Of Santa Catalina Island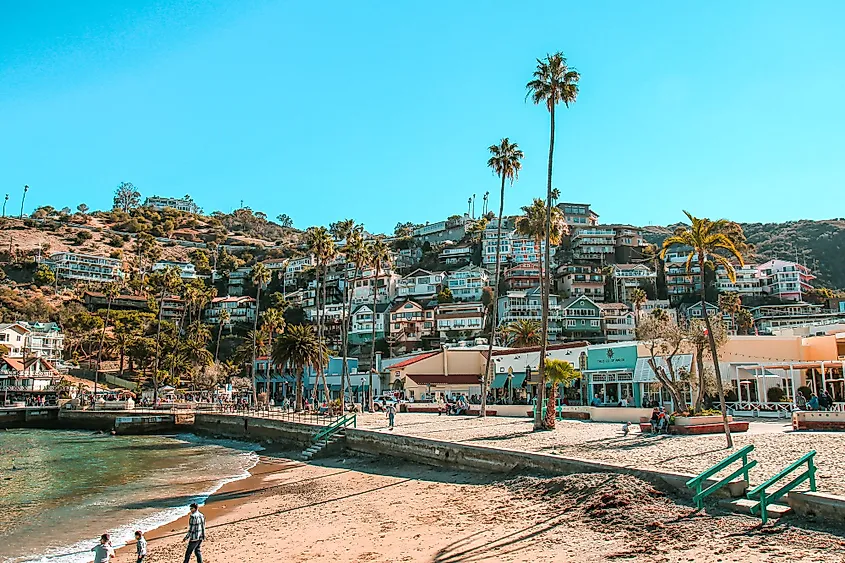 Santa Catalina Island, often known as Catalina Island, is a Channel Island located 22 miles off the Pacific coast of California, United States. It is the biggest of the Channel Islands' Santa Catalina group, measuring 35km long and 13km across at its widest point, covering a total area of 194.2 sq. km. It features pine trees and chamise chaparral flora and rises to Mount Orizaba. Administratively, Santa Catalina forms a part of Los Angeles County.
Climate Of Santa Catalina Island
Catalina Island experiences a warm-summer Mediterranean climate with warm temperatures throughout the year. During the winter, the average high temperature is 17.2°C, and the average low temperature is 10°C. During the summer, the average temperature is approximately 22.2°C, while the average low temperature is around 18.3°C. Catalina receives about 12 inches of precipitation annually, with January being the rainiest.
History Of Santa Catalina Island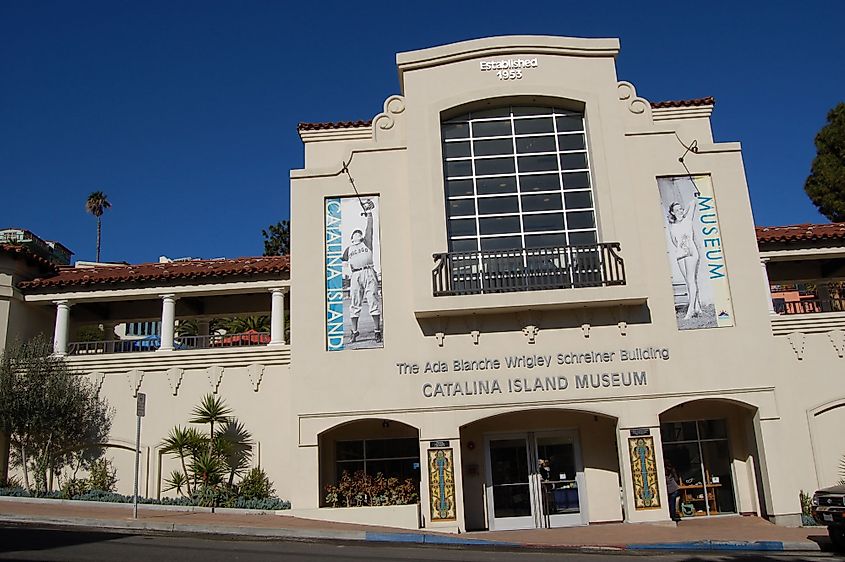 Santa Catalina Island has a long and colorful history. The island has been inhabited for the past 7,000 years, and the first Europeans to arrive on the island claimed it for the Spanish Empire. The island was eventually given to Mexico and then to the United States. Smugglers, pirates, hunters, the Union army, and missionaries have all been through the island. Catalina Island has a 125-year history as a tourist destination. By 1864, James Lick, the wealthiest man in California at that time, had completely acquired Catalina Island. He then sold the island to the sons of Phineas Banning in 1891 after several failed attempts at resort development. In 1894, the Banning Brothers founded the Santa Catalina Island Company and began developing the island as a tourist destination, constructing hotels, attractions, and roads into the island's rough interior.
The Population And Economy Of Santa Catalina Island
Santa Catalina Island has a population of 4,201 people, with a median age of 46.5. Males make up 51.44 % of the population, while females make up 48.56 %. Non-US-born residents account for 4.78 % of the Santa Catalina Island resident pool, while US-born residents account for 82.77 %. Catalina's economy is heavily reliant on the visitors that visit the island every year.
Attractions In Santa Catalina Island
Descanso Beach Club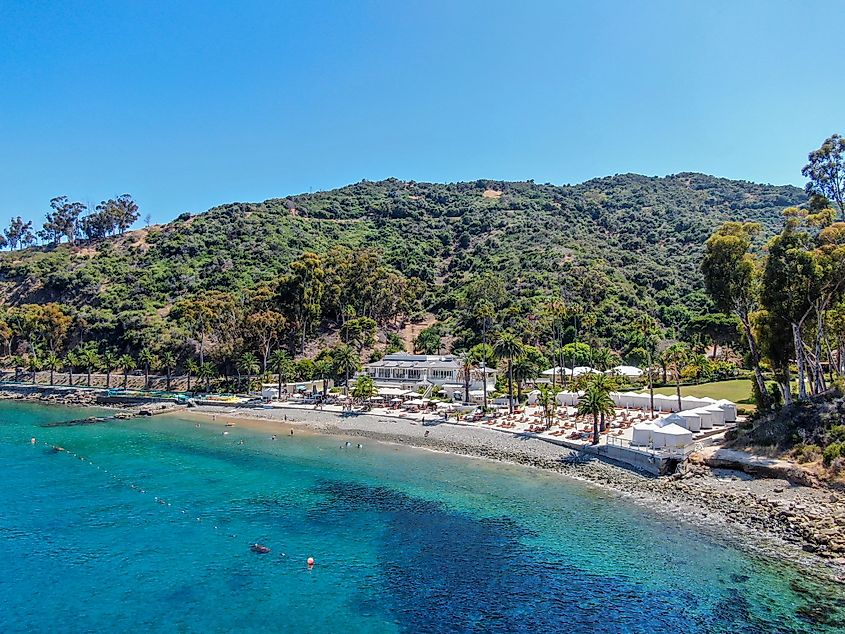 Descanso Beach Club is a peaceful beach and bay located behind the Catalina Island Casino that offers a range of activities and entertainment for the entire family. The private beach, surrounded by sunbeds, restaurants, and bars, is ideal for admiring the beach scenery during the day and the exciting nightlife when the sun goes down.
Starlight Beach
On Catalina Island's west end, Starlight Beach is a lovely north-facing beach cove surrounded by rugged rocks. The rocky beach is reached via a pathway at the back of the cove and is categorized as a "day-use only" beach, with no overnight camping allowed.
Catalina Island Casino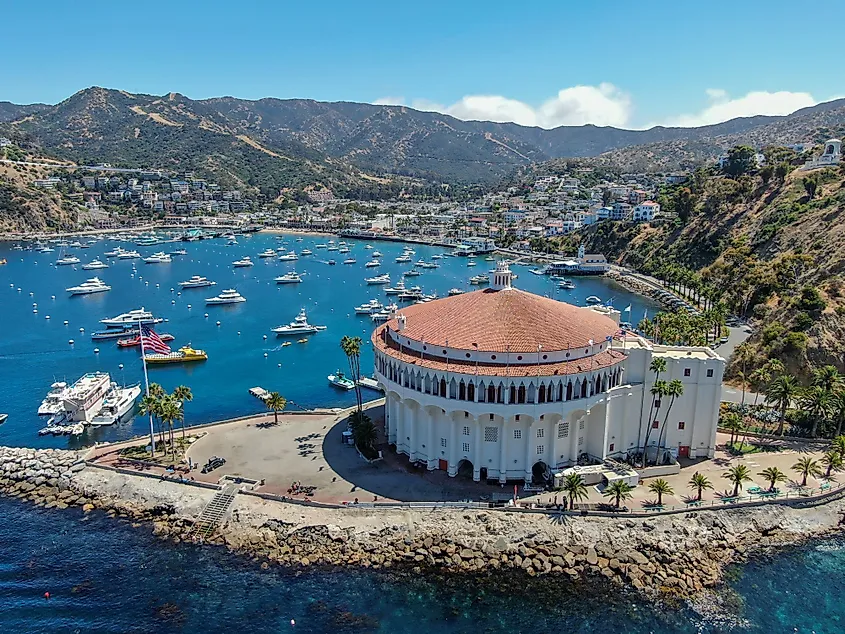 Catalina Casino has been an emblem of the island for over three decades. Catalina Casino, which opened in 1929 and dominated the Avalon landscape from its vantage point high above the port, has been tastefully restored to its former splendor and remains today as a breathtaking reminder of Catalina's great history. The casino, which represents Catalina Island's flare and romance, has hosted a slew of world-renowned entertainers, world-class theatrical productions, and first-run motion pictures. It still shows first-run films every night in the historic movie theater.
Trans-Catalina Trail
The Trans-Catalina Track is a 37.2-mile trail that runs from Avalon on the island's eastern tip to Starlight Beach on the island's western end. Hikers must return to Two Harbors to get a boat back to the mainland, which adds additional nine miles to the overall length, which is somewhat more than 46 miles.
Two Harbors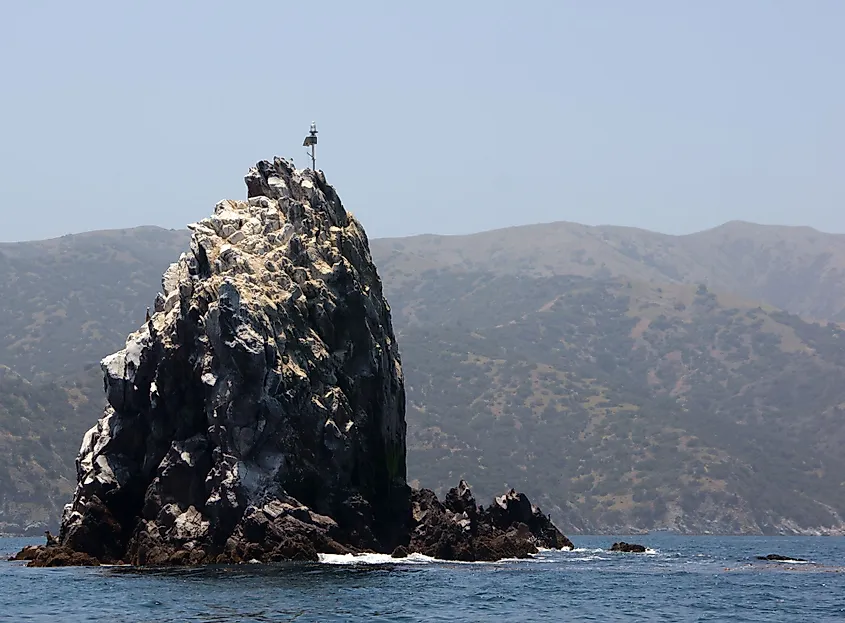 Named for the town's two harbors, Isthmus Cove and Catalina Harbor, it is a rustic beach settlement on Catalina Island's border. Two Harbors has a range of excellent lodgings, including bed and breakfasts, cottages, campers, restaurants, cafés, and pubs. Visitors may go kayaking, snorkeling, scuba diving in the beautiful waters around the island, hiking, mountain biking, camping, and pleasure boating.
Catalina Snorkel and Scuba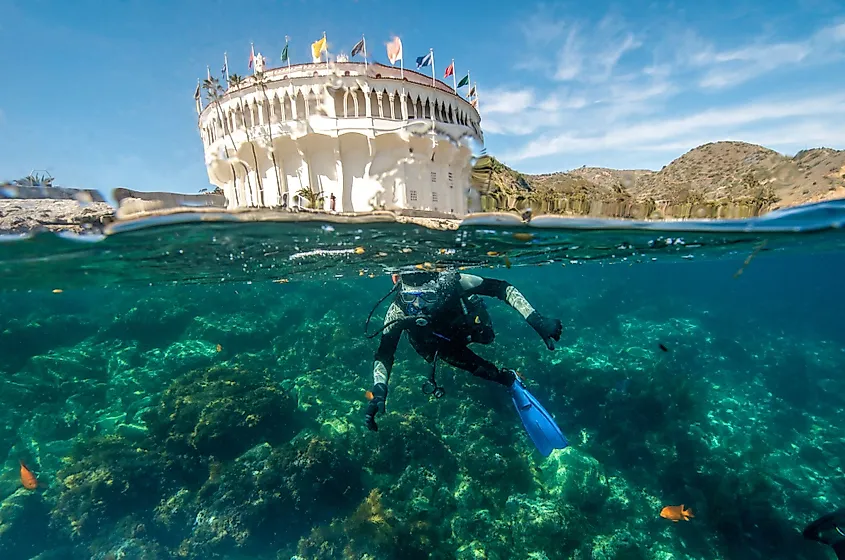 Catalina Snorkel and Scuba provide a range of scuba diving and snorkeling opportunities for divers of all skill levels. Introductory Scuba Dives - an introduction to scuba diving that gives non-divers the thrill of scuba diving in the ocean. Professional Scuba Dives Tours in the Avalon Underwater Park, Catalina Island Snorkeling Tours, and Power Snorkeling at the Casino Point Dive Park are available for tourists.
Catalina Island Golf Course
The Catalina Island Golf Course, founded by the Banning Brothers in 1892, is the oldest continuously operating golf course west of the Mississippi, with exquisite undulating greens representing the island's beauty and history. Designed initially as a three-hole course, it was expanded to nine holes in the early 1900s and then to 18 holes in 1929 before being reduced to nine holes due to degradation during World War II.
Santa Catalina Island, known as a "Hidden Paradise in Southern California," is ideal for fun and relaxation. Catalina Island, which has carried on that history into the present period, is still one of the most beautiful and luxury destinations to visit in California.