Sonoma is a small city situated in the San Francisco Bay Area's North Bay region in Sonoma County of the US State of California. Besides being the heart of the Sonoma Valley American Viticultural Area, Sonoma is one of the chief cities of the state's Wine Country region. The city is also a fantastic holiday getaway with loads of exciting things to do, offering world-class wines, excellent farm-to-table food, and scenic natural and historic sites. Sonoma is an ideal go-to destination for everyone who appreciates natural diversity and charm.
Geography And Climate Of Sonoma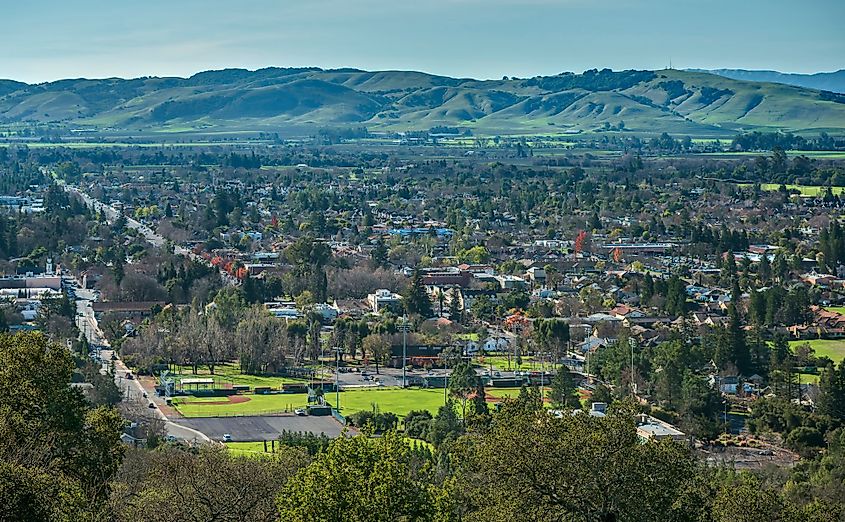 Sonoma is located in the Sonoma Valley, and covers an area of 7.11 sq.km, all of which is occupied by land. Sonoma is surrounded by the Mayacamas Mountains to the east, Sonoma Mountains to the west and Sears Point to the southwest. The area was an inland sea long before grape fields and wineries filled it. The modern Mayacamas Mountains were formed by tectonic upheavals of the coastal plates, and the soil structure in these places is marked by ash and lava. In addition to this unique characteristic, Sonoma has more soil varieties than all of France, resulting in a mix of site, soil, and geographic oddities like no other location in the world. The 53.8 km long Sonoma Creek serves as the town's main watercourse, which flows southwards and eventually drains into the Napa Sonoma Marsh. 
As per the Koppen Climate Classification, Sonoma experiences a Mediterranean Climate, with summers being long, warm, dry, and mainly clear, and winters are short, chilly, and partially overcast. In July, the average temperature ranges between 88.6°F to 51.2°F. The average temperature in January ranges between 57.2°F to 37.2°F. The perfect time to visit Sonoma for warm-weather pursuits is from late June to mid-September. The area receives an average annual precipitation of 29.42 inches. 
Brief History Of Sonoma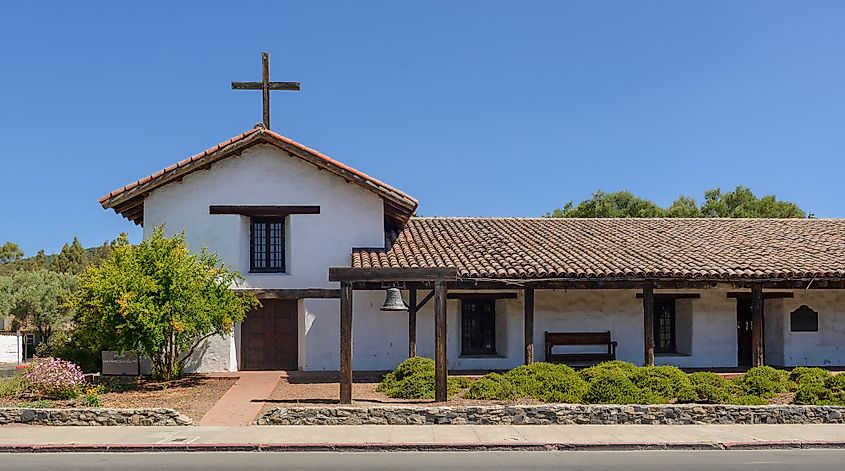 The city was built in 1835 at the location of the Mission San Francisco Solano, the final and most northerly of the 21 Franciscan California missions, by military commander Mariano Guadalupe Vallejo who was dispatched to inspect the Russian outpost at Fort Ross. The name Sonoma has been derived from a Wintun Indian term for "nose," which was most likely obtained from a nearby Indian leader and tribe. Sonoma State Historic Park currently includes Vallejo's residence and the reconstructed mission. 
A small party of American colonists raided Sonoma on June 14, 1846, and seized Vallejo and his Mexican military force. They proclaimed a republic and erected the temporary Bear Flag of California, which they raised until July 9. The massive California wine business was founded in the 1850s by a Hungarian count named Agoston Haraszthy, who surrounded his Buena Vista vineyard with thousands of cuttings from European grape vines. The city's primary industries are wine production, diverse farming, and tourism, especially in regard to its wineries and vineyards.
Population And Economy Of Sonoma
As per the latest US Census, Sonoma has a population of 10,739 inhabitants. Although the city's population is increasing at a pace of 0.08% per year, it has declined by 2.93% from the last census. The top ethnic groups in Sonoma are White at 73.5%, Hispanics at 19.5%, Asians at 2.5% and other races at 4.5%. Sonoma's economy is thriving in comparison to its Bay Area and regional rivals. Unemployment is 1% lower than the national average and more than 2% lower than the state average. This is partly a result of the region adding more than 62,000 jobs and 1,900 new company sites. Manufacturing, Retail and Health Care are some of the biggest industries in Sonoma. 
Attractions In Sonoma
Sonoma Wineries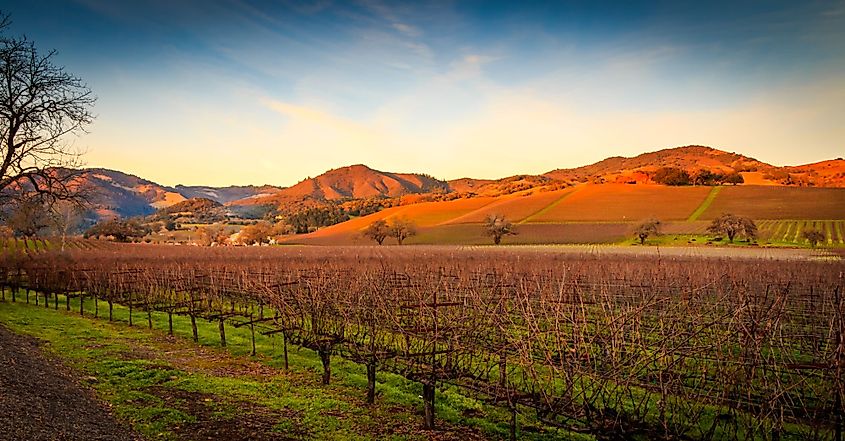 The quantity of exceptional wine in Sonoma Valley wine area is a significant lure, and touring the wineries is a necessity while deciding what to do in the city. Sonoma County has 60,000 acres of vines and over 400 wineries distributed throughout 18 unique wine regions, each catering to a distinctive set of preferences. There are more than 50 grape varieties farmed in the county, with chardonnay being the most common. Cabernet sauvignon and pinot noir are the second most popular grapes in Sonoma wineries. Small, family-run vineyards that let visitors peek behind the scenes and taste wine directly from the source are some of the best wineries in Sonoma.
Sonoma Plaza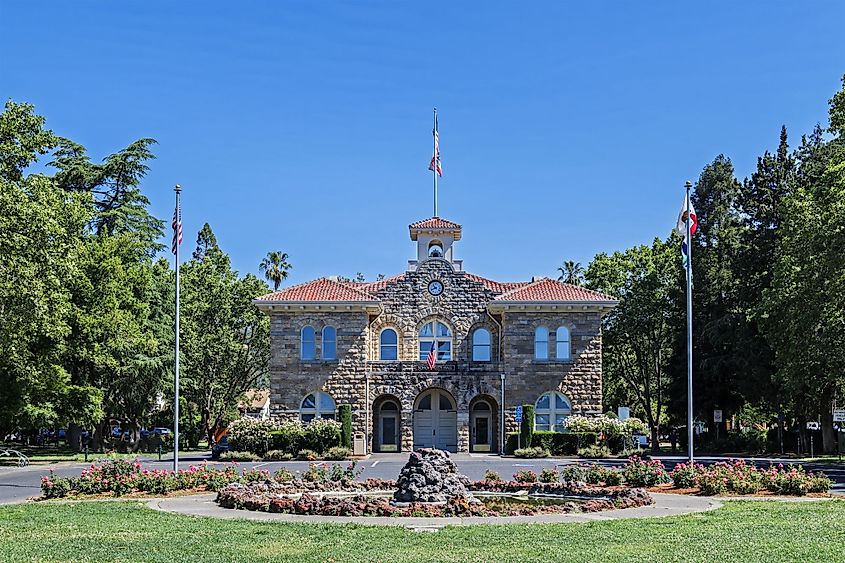 The historic Sonoma Plaza, located in the town center, is a must-see. The 8-acre park, which was formerly a Mexican military outpost and a Spanish mission settlement, is now surrounded by over 100 stores and dozens of restaurants. It is regarded as a National Historic Monument as well. Recent guests highly advised stopping by for some window shopping, wine tasting, eating, and even letting kids play on the playground. Reviewers praised the beautiful and family-friendly ambiance of the plaza and advised going on a Tuesday morning to take advantage of the regular farmers market.
Depot Park Museum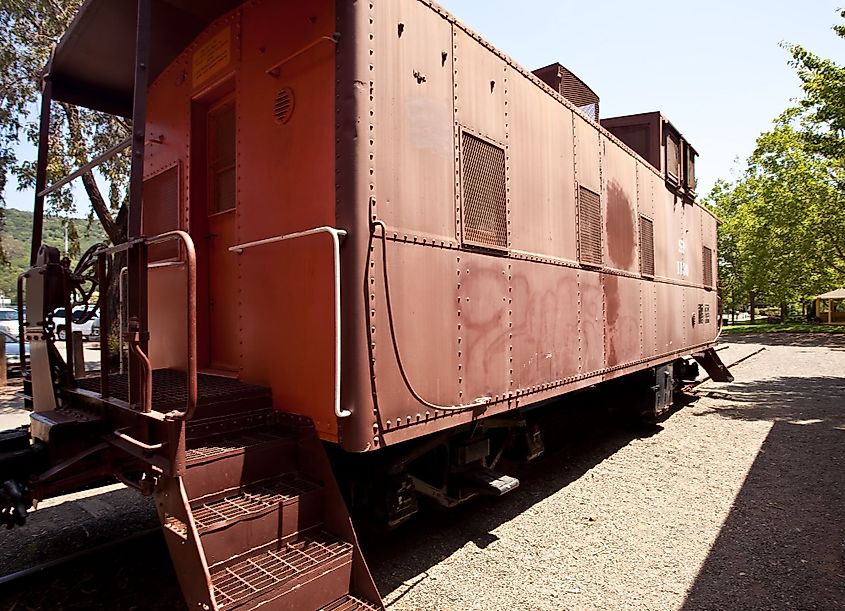 The Depot Park Museum, housed inside the renovated Northwestern Pacific depot building, chronicles the history of the Sonoma Valley from pre-European colonization to the present. Permanent displays at the museum include three vintage train carriages, a chronology of local Chinese history, and a presentation on the region's history as a whole. Temporary exhibits are also available.
General Vallejo's Home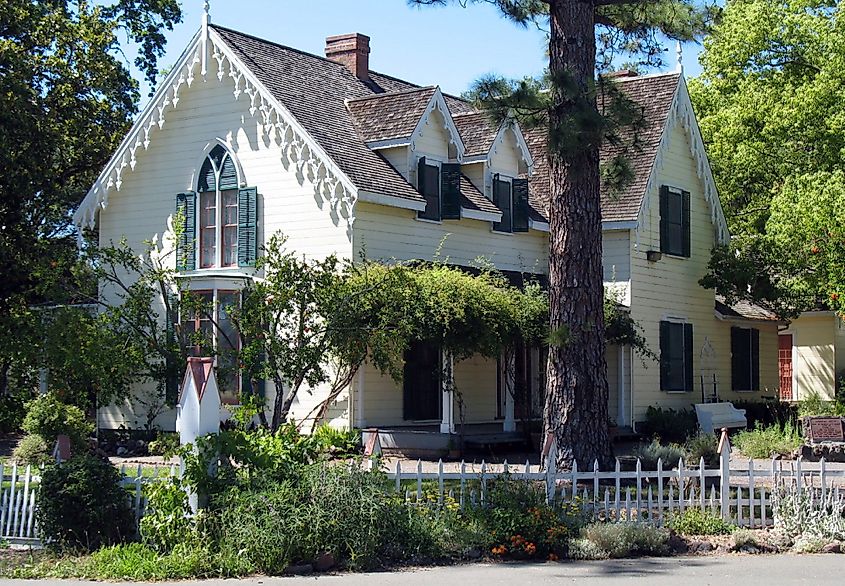 General Vallejo's Home is one of six sites that comprise Sonoma State Historic Park. It consists of a Gothic Victorian mansion and a variety of structures located on a beautifully manicured 20-acre plot. The property's free-flowing spring, which is still one of its attractions, inspired Vallejo to call it Lachryma Montis, which is Latin for "mountain tear." Vallejo and his wife resided here for almost 35 years, and the house and gardens have been meticulously preserved. The residence is now available to the public and equipped with many of the Vallejos' personal items.