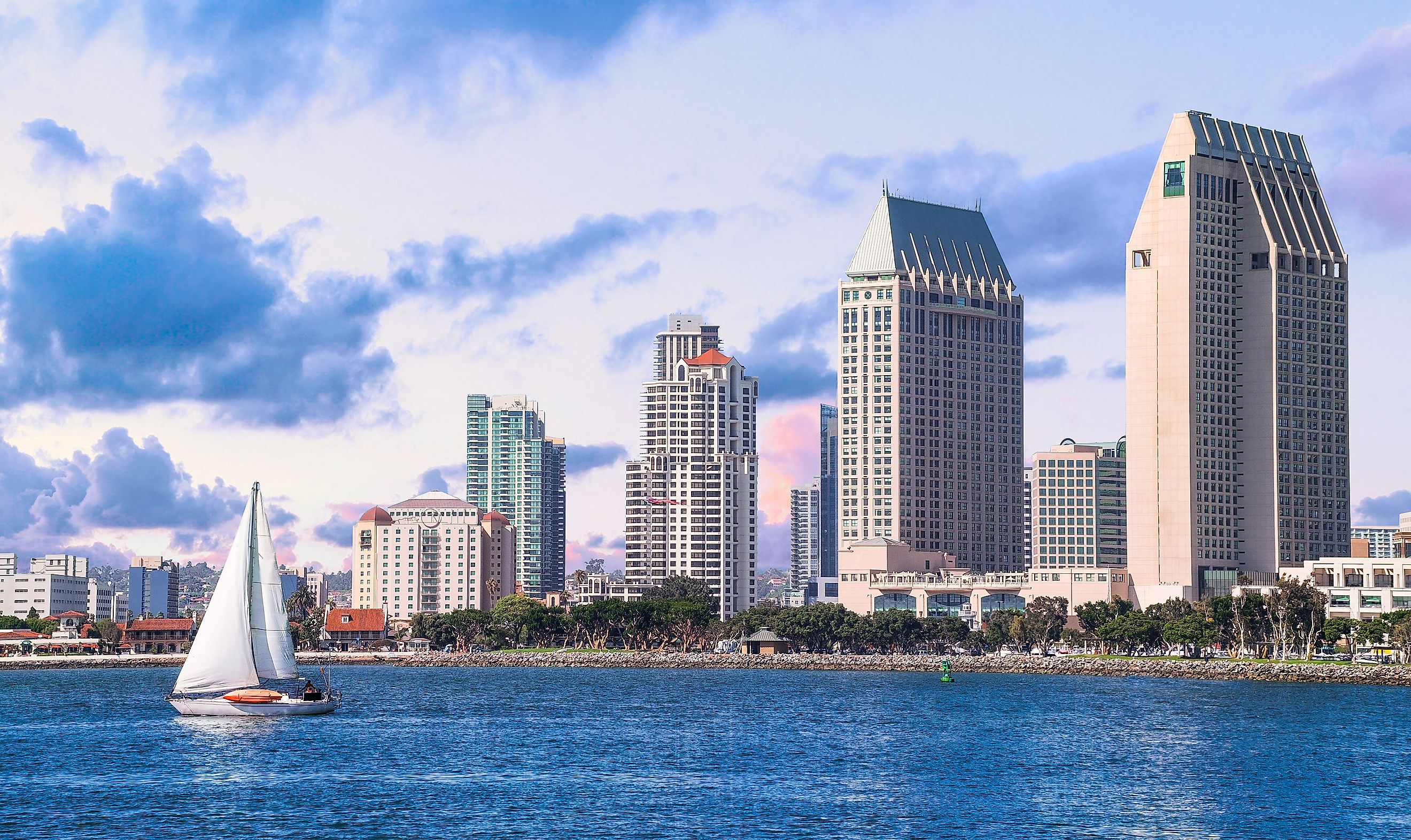 Noted for being the eighth most populous city in the United States, San Diego, is located on the Pacific Ocean coast of Southern California and is adjacent to the Mexico-United States border. Historically, modern-day San Diego was home to the Kumeyaay people, who settled in the area around 1000 CE. San Diego is often called the "birthplace of California" since it was the first site visited and colonized by Europeans in the country's west coast. 
Climate And Geography Of San Diego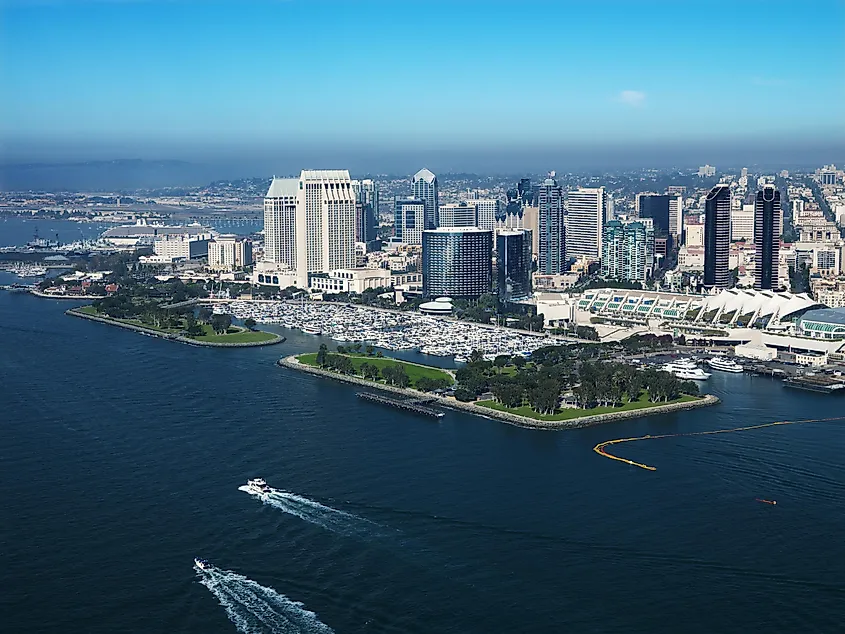 According to the Farmers' Almanac, San Diego has one of America's top ten best climatic conditions and is an excellent location to visit or live. San Diego's climate is characterized by warm, dry summers with mild winters. The majority of the city's rainfall occurs between December and March.
The temperature typically ranges between 10 °C and 25 °C, rarely dipping below seven °C or rising above 29 °C. According to a "Tourism Score" found on Weather Spark, the best time to visit San Diego is from early June to mid-October.
The city has a diverse typography comprised of the "Bay," numerous hills, mountains, and canyons. Being the primary border crossing between San Diego, United States of America, and Tijuana, Mexico, the San Ysidro port of Entry is the world's fourth-busiest international land border and the busiest outside of Asia. The San Diego International Airport is noted for being the single busiest single-runway airport in the world.
Demographics And Economy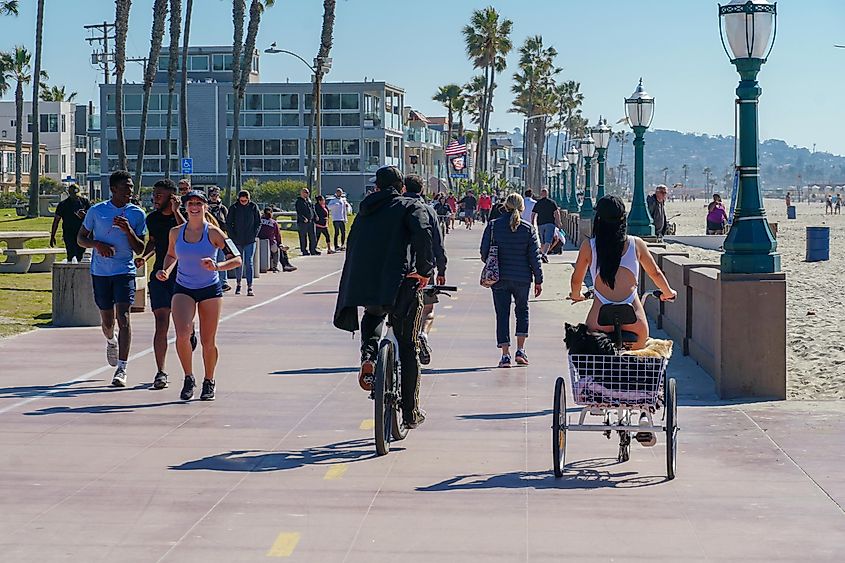 San Diego is home to a population of roughly 1,386,932 people. The ethnic/racial composition of the population is as follows: White (non-Hispanic) 42.3%, Asian (non-Hispanic) 16.9%, Black or African American (non-Hispanic) 5.73%, Hispanic (30.1), and others.
Military and defense-related industries constitute the backbone of the city's economy. It is also a thriving tourism hub, research, international trade, and manufacturing. Around 13.8% of the city's population lives below the poverty line, which is higher than the national average of 12.8%. 
The city's deepwater port is the west coast's only major submarine and shipbuilding yard. Several major national defense contractors are headquartered in San Diego, which also hosts the largest naval fleet globally. It is estimated that 5 percent of the civilian jobs in the county continue to be military-related, and about 15,000 businesses in San Diego County rely on Department of Defense contracts. San Diego's military bases include Marine Corps bases, US navy facilities, and stations of the Coast Guard. 
Tourist Attractions In San Diego
Known for its laid-back culture, San Diego offers extensive beaches and parks, glamorous shopping malls, and much more. Some of the most notable destinations in San Diego are as follows:
USS Midway Museum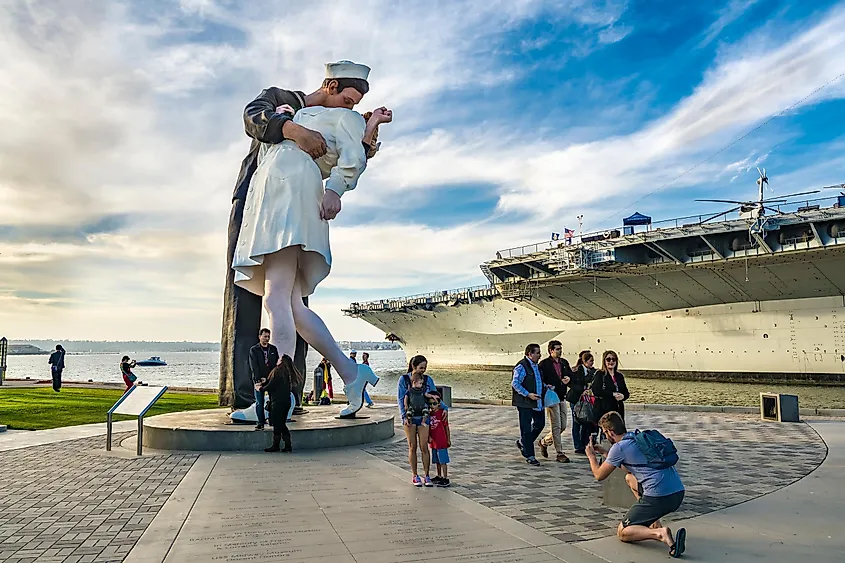 The USS Midway, known as America's longest-serving aircraft carrier of the 20th century, is housed in this museum. Located in downtown San Diego, the museum offers an interactive and unforgettable adventure. 
Guests can walk in the footsteps of 225,000 individuals who served on the Midway. The museum offers a floating city at sea, flight simulators, and a gorgeous flight deck housing 29 restored aircraft. Visitors can also enjoy an inspiring presentation in the Battle of Midway Theatre. A self-guided audio tour narrated by Midway sailors offered in English, French, Mandarin, Spanish, Japanese, and German is available at admission.
Gaslamp Quarter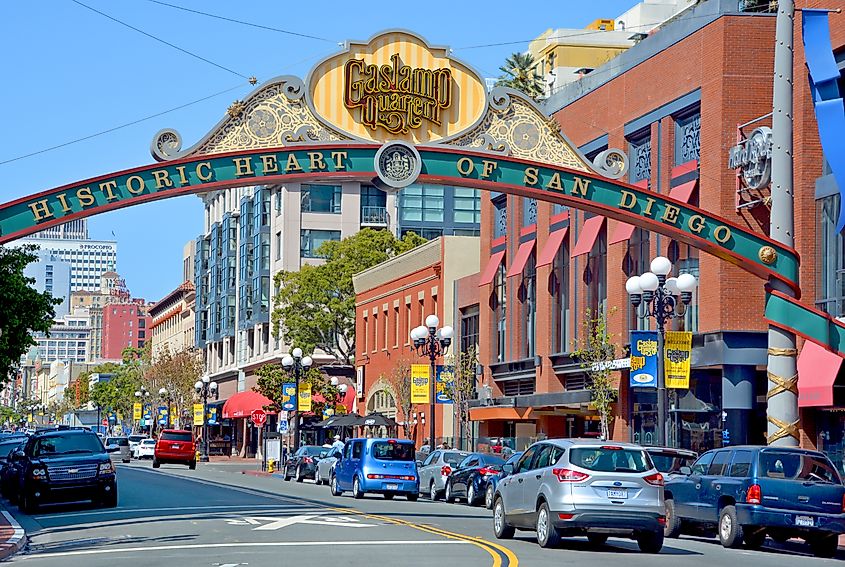 Noted as "the epicenter" of San Diego's nightlife scene and boasting a variety of restaurants, shops, and beautiful Victorian architecture, the Gaslamp Quarter is a 16-block national historic district. The Gaslamp Quatre includes 94 historic buildings- most of which were constructed in the Victorian era- many of these buildings are now used as restaurants, shops, entertainment venues, and nightclubs. The district is the site of various events and festivals, such as the Mardi Gras in the Gaslamp, Taste of Gaslamp, and ShamROCK.
San Diego Zoo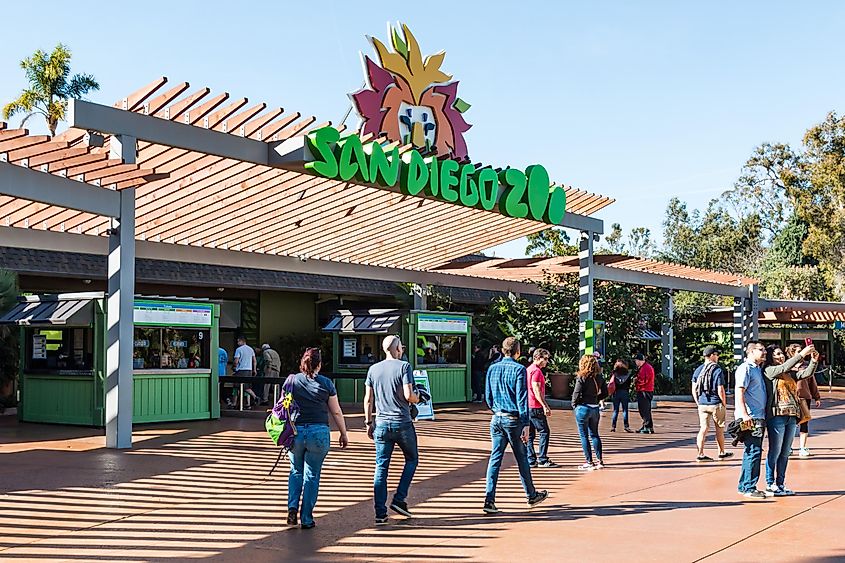 The San Diego zoo, founded by Harry M.Wegeforth on October 2, 1916, is a world-famous wildlife sanctuary. This zoo is home to more than 3,500 endangered and rare animals representing more than 500 species and subspecies. The San Diego Zoo also holds a magnificent botanical collection with over 700,000 plants from around the globe. Located in Balboa Park, just north of downtown San Diego, Zoo Global is a not-for-profit organization. It is home to the San Diego Zoo Institute for Conservation Research and the San Diego Zoo Global Wildlife Conservancy. 
Its tourist attractions, rich military history, warm and sunny climate, thriving economy, vibrant arts scene and friendly people make San Diego one of the country's most liveable cities. It is a fast-growing city contributing significantly to the national GDP. Thus, San Diego definitely lives up to its nickname of "America's Finest City."