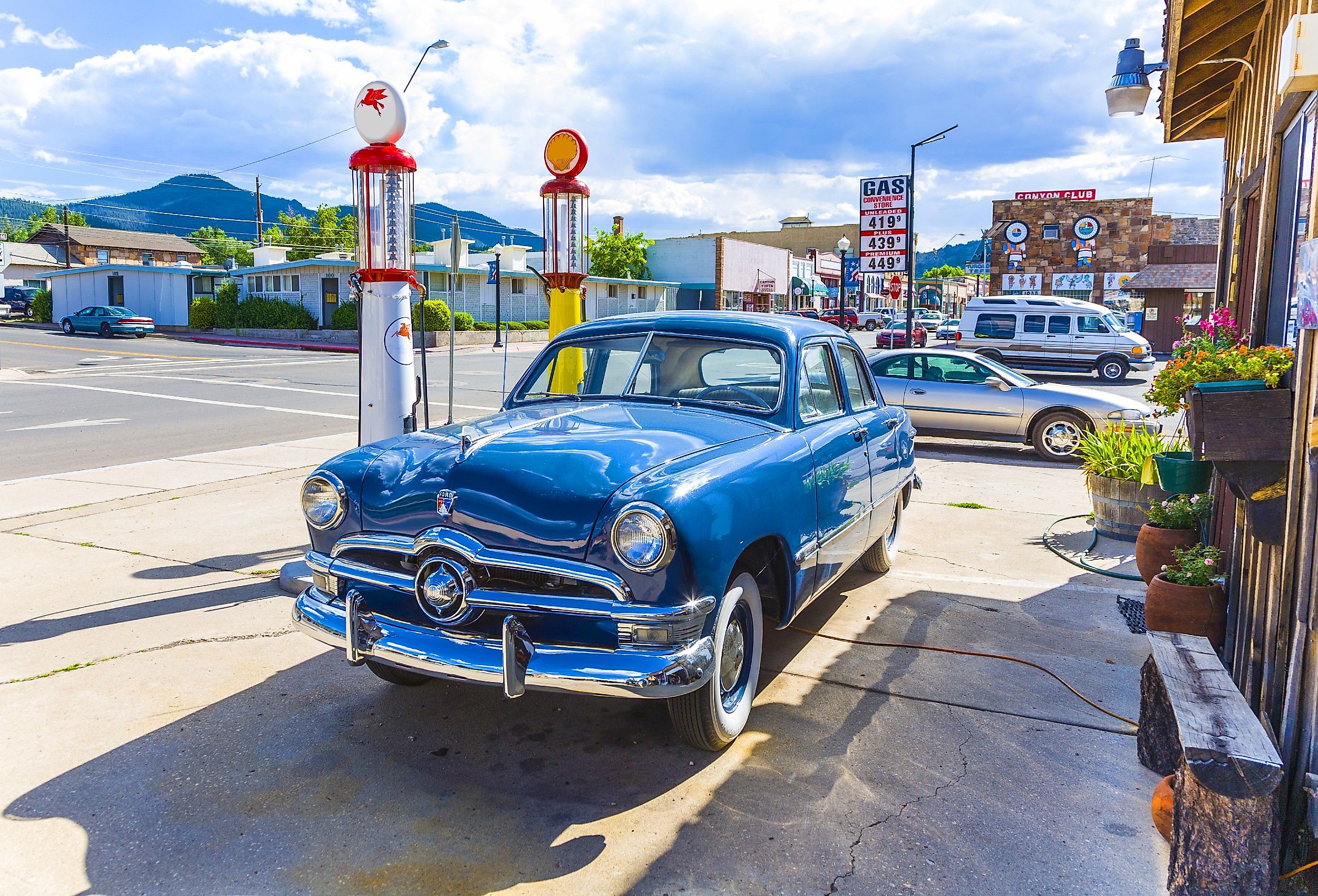 12 Small Towns in the Colorado Plateau Were Ranked Among US Favorites
The Colorado Plateau is one of the most visited areas of the United States of America. This region covers a space of 240,000 square miles and is centered around the four corners region, where Colorado, Utah, Arizona, and New Mexico all meet at one point, and is one of the numerous tablelands in this part of America. The physical boundaries of the Colorado Plateau are defined by the Rocky Mountains in the north and east, the Great Basin in the west, and the Sonoran Desert in the south.
Many towns on the Colorado Plateau have origins tied to the Colorado Gold Rush. However, where mining for precious metals was the industry that brought colonization to the region, today it is a strong tourist economy. Between the natural beauty and historical significance of the Colorado Plateau, it is no wonder that many of the favorite towns in the United States rest within its borders.
Breckenridge, Colorado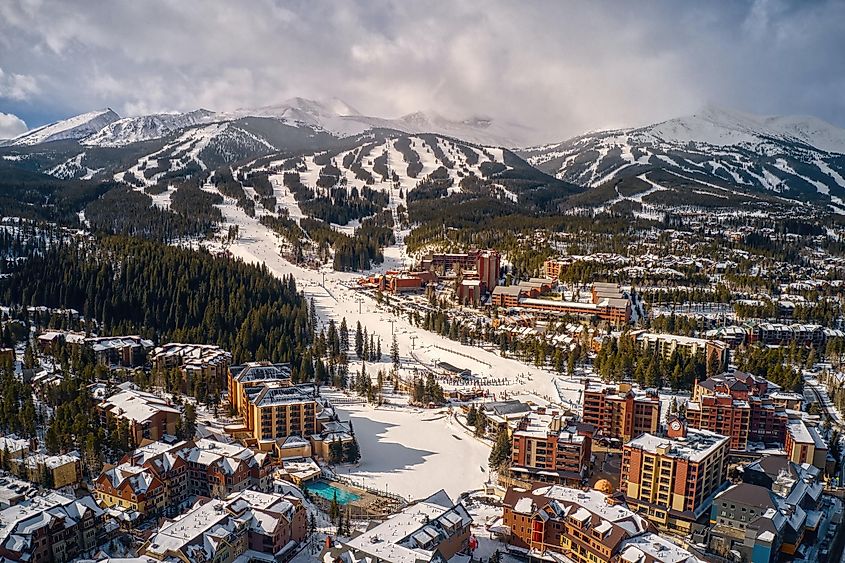 For the adventurous at heart, Breckenridge, Colorado, is a great place to visit while also staying away from the tourist crush of popular mountain towns such as Vail and Aspen, Colorado, and Billings, Montana. With access to wonderful accommodations, including Alpine Vista and The Lodge at Breckenridge, you will also have the opportunity to visit great parks in the area, such as Sylvan Lake State Park and Spinney Mountain State Park. For those who enjoy mountain biking, Wellington Bike Park is near the center of Breckenridge, while many local trails, such as Peaks Trail and Sawmill Creek Trail, allow bikes as well. In town, there is a fantastic downtown historic district along Main Street and Lincoln Avenue, where you will find 254 historic buildings, many of which you can visit.
Shiprock, New Mexico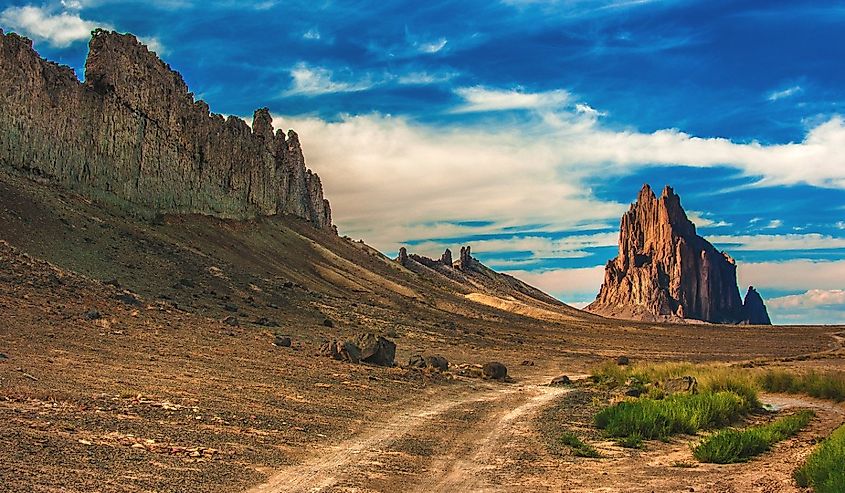 Located on the Navajo reservation in San Juan County, New Mexico, the town of Shiprock (Naat'áanii Nééz) is home to around 8,000 residents. The town is named based on a geological feature found on the Navajo reservation, Shiprock, which is a rock formation that looks like a shipwreck. The town's name, Shiprock, is a fantastic pun that adds to the charm of this town. Less than an hour from town, you will find a range of national and state parks, including Aztec Ruins National Monument, Lake Farmington Recreation Area, and Lake Morgan Recreation Area, all located east of town.
Crested Butte, Colorado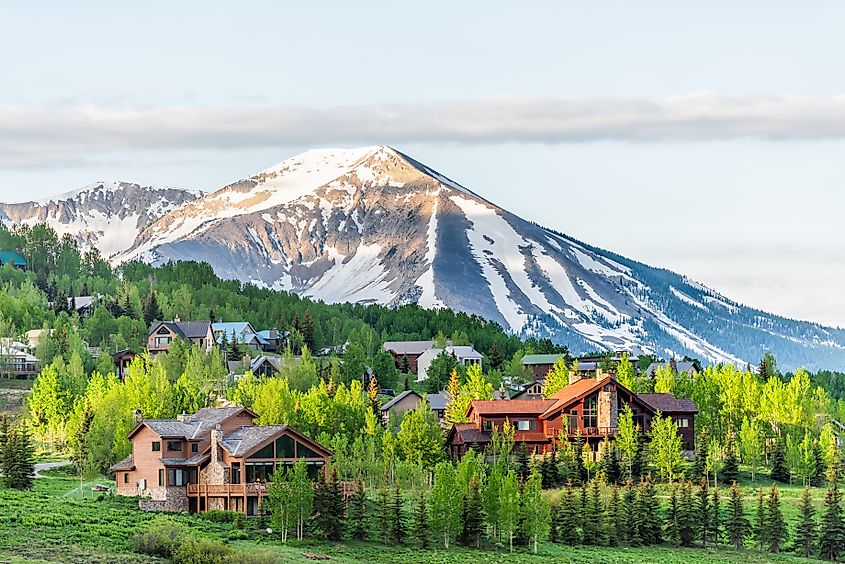 While most visited during the winter months, Crested Butte, Colorado, is a hidden gem of a destination all year round. For those who love the outdoors, there are exquisite hiking trails, including Snodgrass Mountain Trail, Judd Falls Trail, and Green Lake Trail, each running directly through expansive wildflower fields. While the wildflowers are certainly one of the influences for visiting this town, there are many other in-town activities to enjoy, such as exploring Elk Avenue, where you can do some local artisan shopping or visit a few of the half-dozen art galleries located in Crested Butte, especially the Center for the Arts Crested Butte. For those looking for an adventure, spend a day whitewater rafting along either the Taylor River or the nearby Gunnison River.
Telluride, Colorado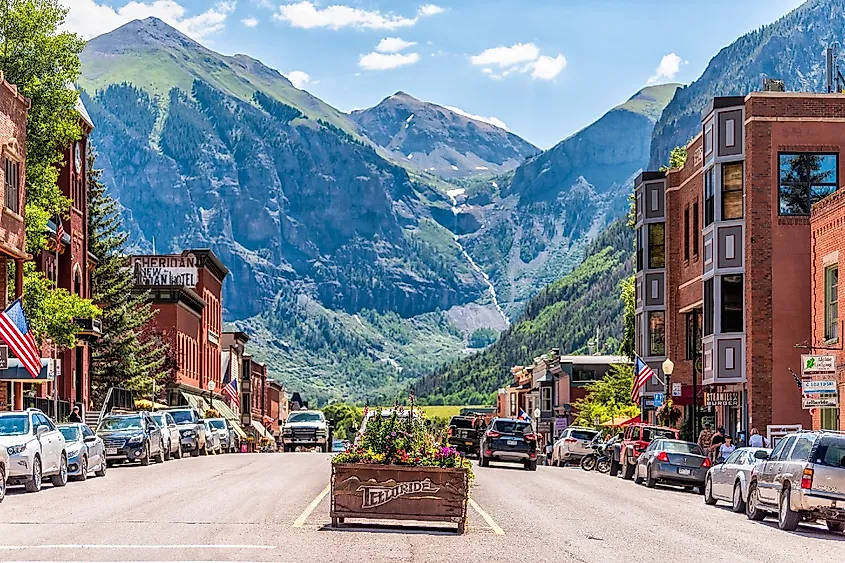 Founded as a mining town in 1878 under the name Columbia, the town of Telluride, Colorado, has a population of just over 2,500 residents. Sitting in the shadow of the Wilson Group of Mountains (these being Mount Wilson, Wilson Peak, and Gladstone Peak) during the winter months, Telluride is bustling with visitors looking to spend their vacation on the slopes. However, in the months without snow, from early spring to mid-fall, this town is relatively quiet, making it the perfect place to visit. In Telluride, you will get a taste of authentic Rocky Mountain living, without being overrun by large numbers of tourists. With fantastic accommodations, including Hotel Columbia, Mountain Lodge Telluride, and Camel's Garden Hotel, and no shortage of things to do in and around town, such as visiting the Telluride Historical Museum or the downtown art district, your visit to Telluride will be so busy it will fly by.
Montrose, Colorado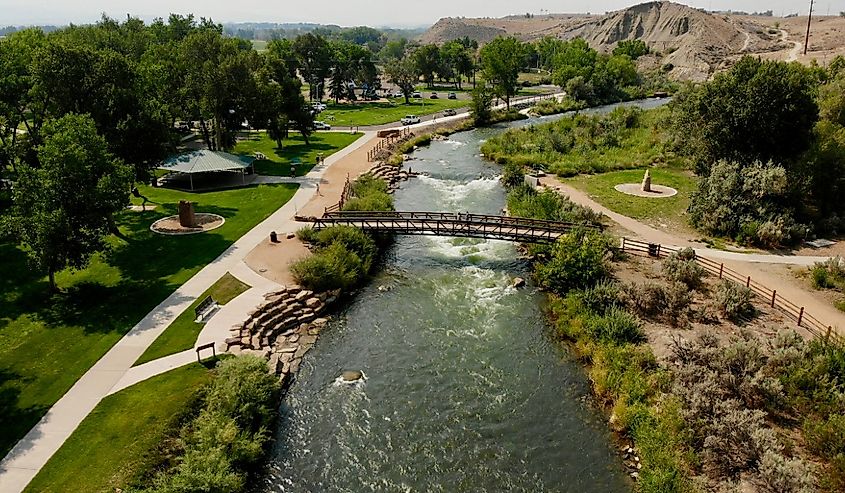 With a population of around 20,000 residents, Montrose is the largest community in the Montrose County region of Colorado. Located in western Colorado, this town is close to a wide variety of attractions. For adventurers and outdoors people, Montrose is close to the Black Canyon of the Gunnison National Park, the San Juan Mountains, Gunnison Gorge National Conservation Area, and Curecanti National Recreation Area. In town, there is a beautiful historic downtown district characterized by Victorian-style buildings. There are many art galleries in downtown Montrose, including the Cimarron Song Gallery.
Fairplay, Colorado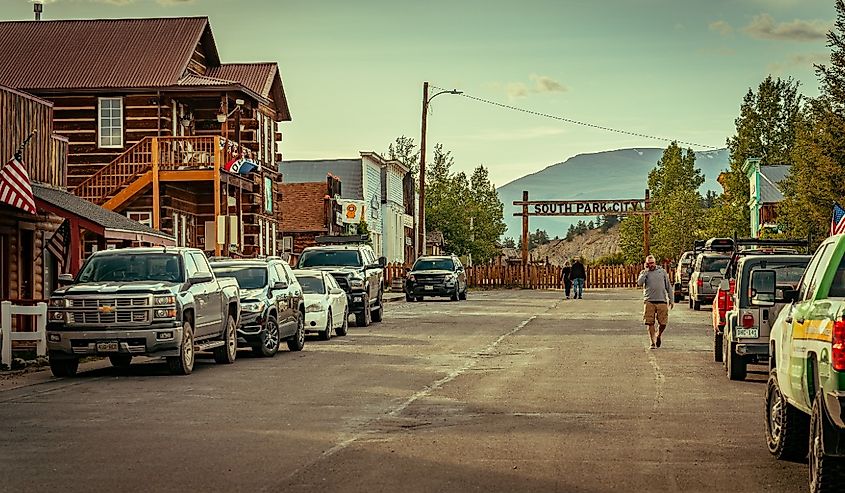 Founded in 1859, the town of Fairplay, Colorado, was given its unique name by miners who felt that local prospectors from the early days of the Pike's Peak Gold Rush had been treated in a more favorable manner than themselves. Visiting Fairplay is a great way to learn about the fascinating Colorado Gold Rush era of the United States. There are some great mining experiences in and around town, such as tours out to see the historic gold dredges as well as to locations where you can pan for gold yourself, along the South Platte River. But, make sure not to pan for gold on your own, as it can lead to a hefty fine.
Beyond its interesting mining history, Fairplay draws tourists from around the world who are looking to experience the beauty of the Rocky Mountains. Fairplay is located near Knight-Imler State Wildlife Area, Pike and San Isabel National Forest, Gunnison National Forest, and many other beautiful parks. In town, there are some great attractions, including South Park City, a living museum set up as an 1859 mining town, which the entire family will enjoy visiting. Other must-sees downtown, include the Snitching Lady Distillery and the Coyote Creek Arts Studio.
Gallup, New Mexico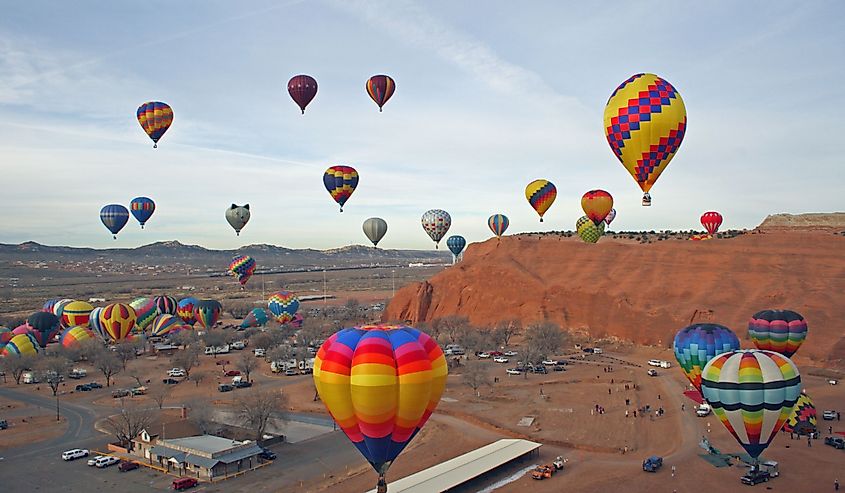 Located along historic Route 66, the town of Gallup, New Mexico, is a wonderful town to visit when looking to explore New Mexico's national and state parks, including Red Rock State Park, El Morro National Monument, and Chaco Culture National Historical Park. For those who enjoy rock climbing, the Mentmore Climbing Area is just 15 minutes west of Gallup, while those looking for a less vertical outdoor experience will want to check out some of the local trails, including Mentmore Hiking Trail, North Hogbacks Trail, and High Desert Trail. In town, you will want to visit the Navajo Code Talkers Museum as well as the Gallup Cultural Center.
Idaho Springs, Colorado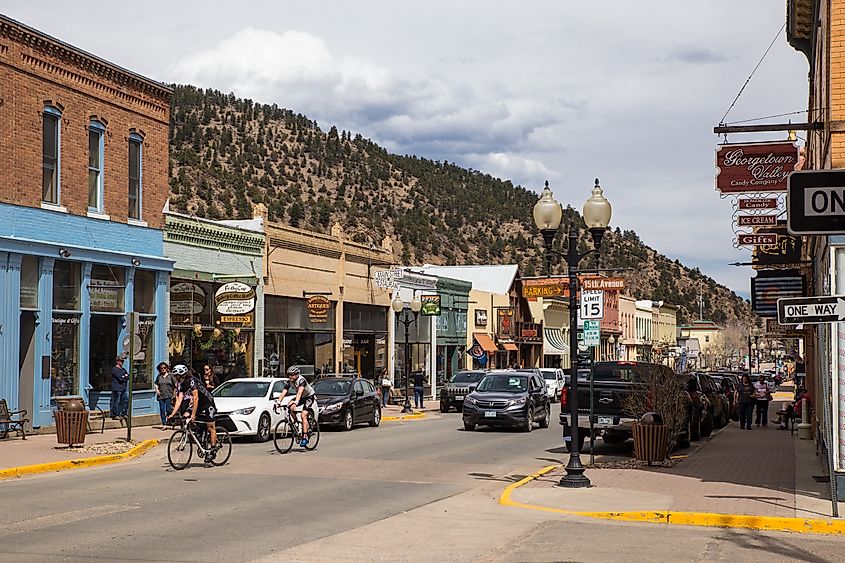 Located along the I-70 highway, Idaho Springs, Colorado, is ranked as a favorite in Colorado for its local hot springs, with Indian Hot Springs being the most well-known. But while the hot springs are what Idaho Springs is famous for, there are lots of other things to do in and around town. Sites, including the Argo Gold Mill and the Tunnel and Phoenix Gold Mine, are fascinating to visit, and each offers tours that get you up close and personal with historical mining infrastructure. Just outside of Idaho Springs, there are some great natural wonders to explore, ranging from St. Mary's Glacier to Echo Mountain, and Summit Lake.
Holbrook, Arizona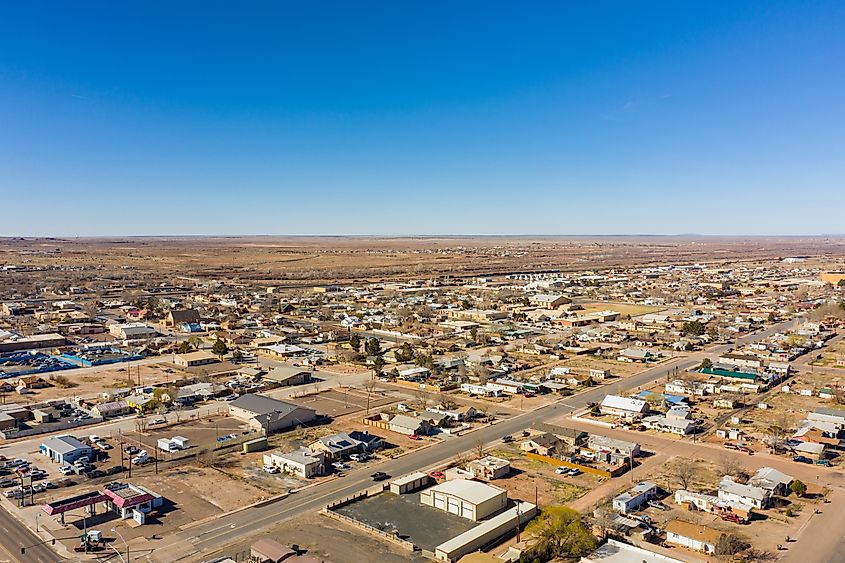 The town of Holbrook is in Navajo County, Arizona, along the historic Route 66, which runs directly through town. Holbrook is the perfect place to spend the night before exploring Petrified Forest National Park, which is one of the most popular national parks in all of the United States. Other parks in the region include Homolovi State Park and Painted Desert National Park, each worth spending a day exploring. In town, there is also lots to do. You can easily spend a day visiting the historic buildings of Holbrook's downtown area, of which the Navajo County Historic Courthouse as well as the Navajo County Historical Museum are highlights. Accommodations in and around town include fantastic campgrounds such as Desert Skies Campground, Crystal Forest Campground, and Painted Desert Ranger Cabin, as well as lovely and eclectic inns, including Heward House and Brad's Desert Inn.
Williams, Arizona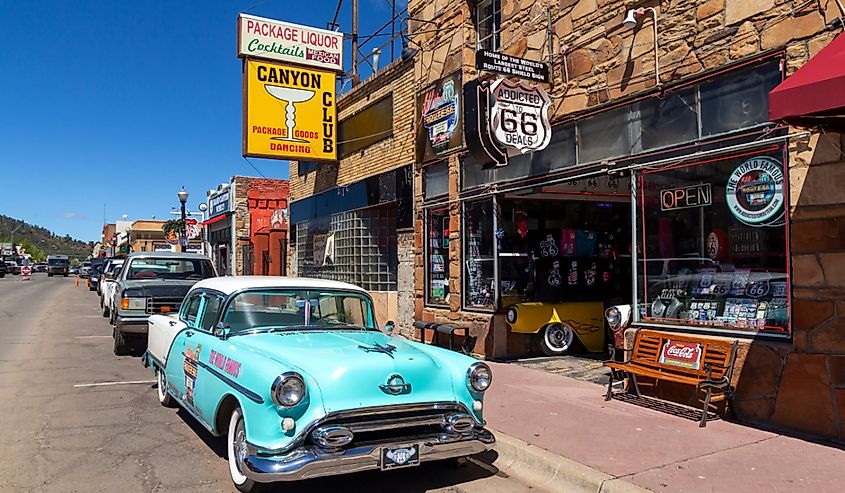 Given the moniker "Gateway to the Grand Canyon," for good reason, the town of Williams is in Coconino County, Arizona, and is the perfect location to stay if you want to explore the Grand Canyon. The town itself has a population of just over 3,000 residents, making it a peaceful location from which to explore not only Grand Canyon National Park but also Slide Rock State Park, Buckskinner Park, Cataract Lake County Park, and Monument Park, each busy with tourists all year round. In town, there is also lots to do, including Bearizona Wildlife Park, which is great if you are traveling with children, Canyon Coaster Adventure Park, and Grand Canyon Deer Farm. One other popular excursion is taking a train ride along the Grand Canyon Railway, which offers you a unique view of the spectacular landscapes of the region.
Moab, Utah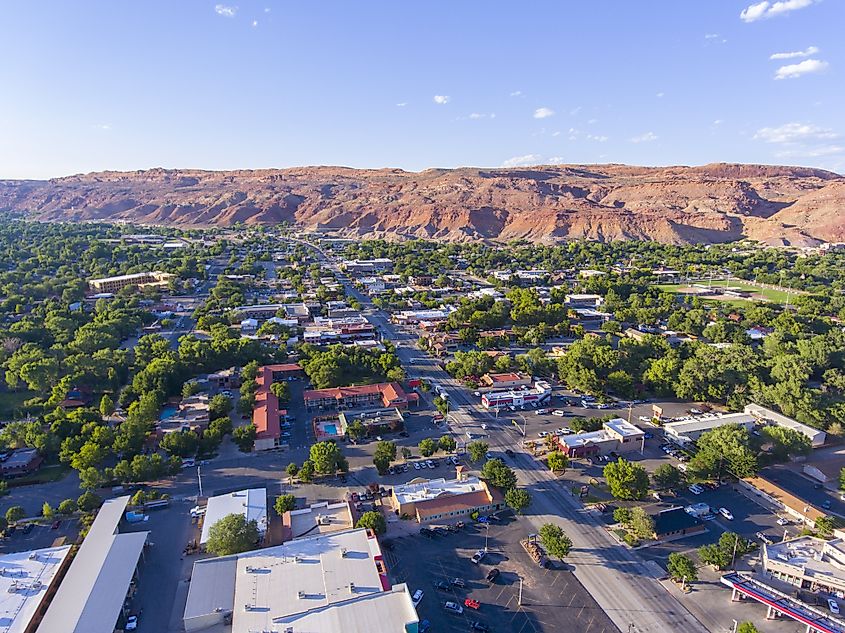 Moab, Utah, is one of the best small towns to visit in the Colorado Plateau, and it attracts tourists from all over the world due to its proximity to extraordinary national parks, including Canyonlands National Park and Arches National Park. Both of these parks are less than a half-hour's drive from Moab. With so many parks in the vicinity of Moab, many hotels offer a shuttle service into the major parks, but if your accommodations do not offer such a service, there are public shuttles that you can book, which run daily. In and around town there is also lots to do. From spending a leisurely day exploring the historic downtown district that has not one chain store or restaurant to more exciting pursuits such as going on the Moab Zipline or spending the day white water rafting down the Colorado River.
Page, Arizona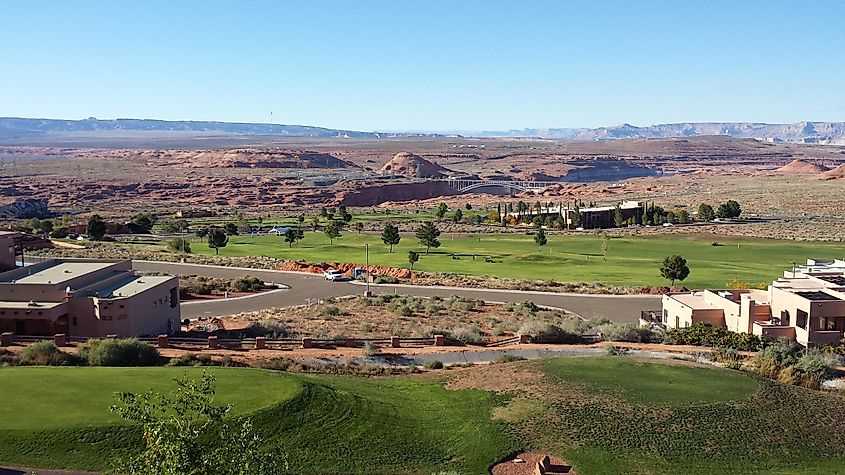 Located in northern Arizona, near the famous Lake Powell, the town of Page is an outdoor lover's dream. Situated near a multitude of national, state, and tribal parks, these including Glen Canyon National Recreation Area National Park, Lake Powell Navajo Tribal Park, and Wahweap Recreation Area, as well as many spectacular canyons such as Rattlesnake Canyon, Antelope Canyon, and Secret Canyon, there are more hiking trails then could be visited in a lifetime at finger's reach of Page. Some of the most popular hikes, each taking visitors through gorgeous landscapes, include Horseshoebend Trail, Lower Antelope Canyon Trail, and New Wave Trail. In town, there are great Bed and Breakfasts, including Grandview Inn Bed and Breakfast and Canyon Colors Bed and Breakfast, where you can relax after a long day of outdoor exploration.
With so much unique character among the towns of the Colorado Plateau, along with more national and state parks than almost any other region in the United States, it is not difficult to understand why so many towns are ranked among America's favorites in this region. With unbeatable accommodations, gorgeous landscapes, and fascinating origin stories, the towns of the Colorado Plateau have it all. So, no matter what season you are planning your vacation for, consider these Colorado Plateau towns for a fantastic time.