Crested Butte is a town in the Rocky Mountains of southwest Colorado. It is known for being a ski resort town and sits at an elevation of 2,715 m. It also has a population of roughly 1,600 permanent residents. However, its stunning landscapes and majestic peaks bring visitors to this small town year-round, significantly increasing its temporary population.
Geography Of Crested Butte
Crested Butte sits in the north-central part of Gunnison County, which is also on the west side of the valley of the Slate River. The town has an area of approximately 2km2, beneath the Rocky Mountains, and more specifically, the Crested Butte peak.
History Of Crested Butte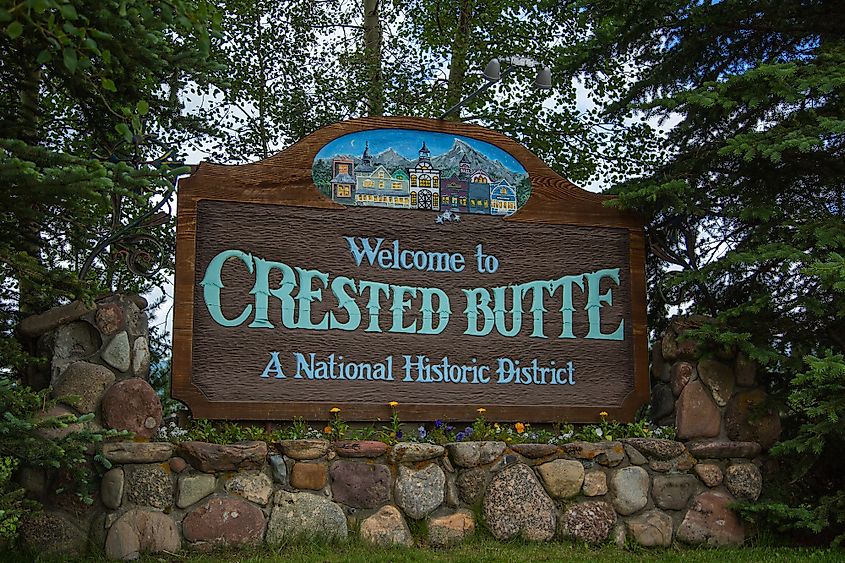 The area now known as Crested Butte was once the summer residence of local Ute people. However, the arrival of European-Americans in the area soon forced them out of their former homeland. The next settlers were fur traders and trappers, including John Gunnison, for whom Gunnison County is named. 
In the 1860s and 70s, mining became popular in the area for both silver and coal. Crested Butte survived after the mining boom died out due to its importance as a supply town for the surrounding region. However, the town did continue to decline in population and popularity. 
It was not until the 1960s that the town began to be revived following the establishment of a ski area on Crested Butte Mountain. 
In the 1970s, there was talk of starting a new mine, but this was eventually overruled by the then-mayor, W. Mitchell. He shut down the project in 1977 due to potential negative environmental impacts. The High Country Citizens' Alliance was formed the same year for similar reasons. 
Wildlife In Crested Butte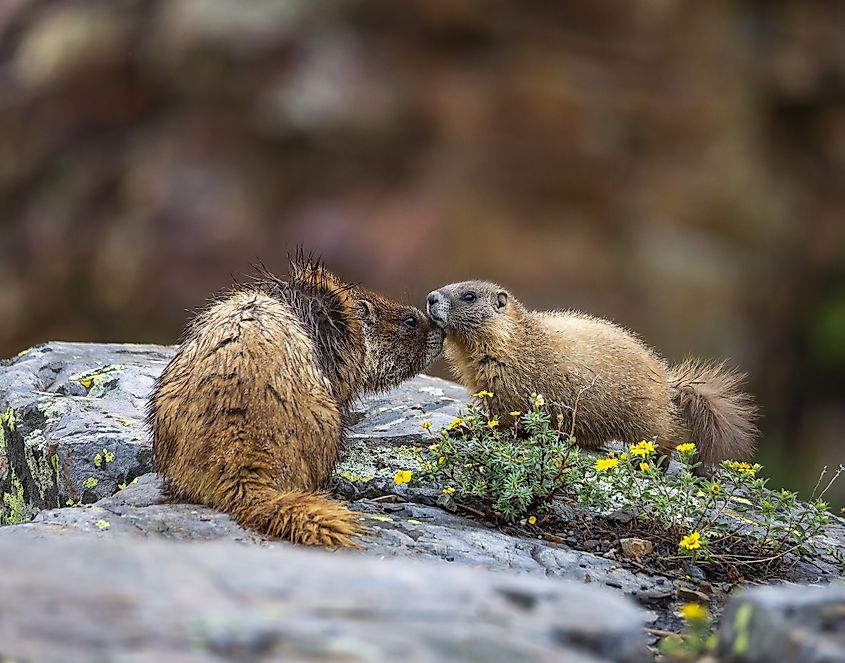 Wildlife is plentiful in both the forests and mountain ranges around Crested Butte. Both bears and mountain lions can be found here, and hikers and campers must be aware of potential dangers when in the backcountry. Other animals include deer, elk, mountain goats, bighorn sheep, and sometimes moose. There are also several smaller mammals like squirrels, rabbits, foxes, and beaver. 
Visiting Crested Butte
The area is primarily known for its excellent ski conditions and resorts and is, therefore, most popular in the winter. Downhill skiing and snowboarding are the most common outdoor activities in and around the Crested Butte Mountain Resort. The mountain itself has an elevation of 3,707 m above sea level, with the ski base being approximately 2,858 m. Crested Butte Mountain Resort has 14 different lifts and a large number of double black diamond runs.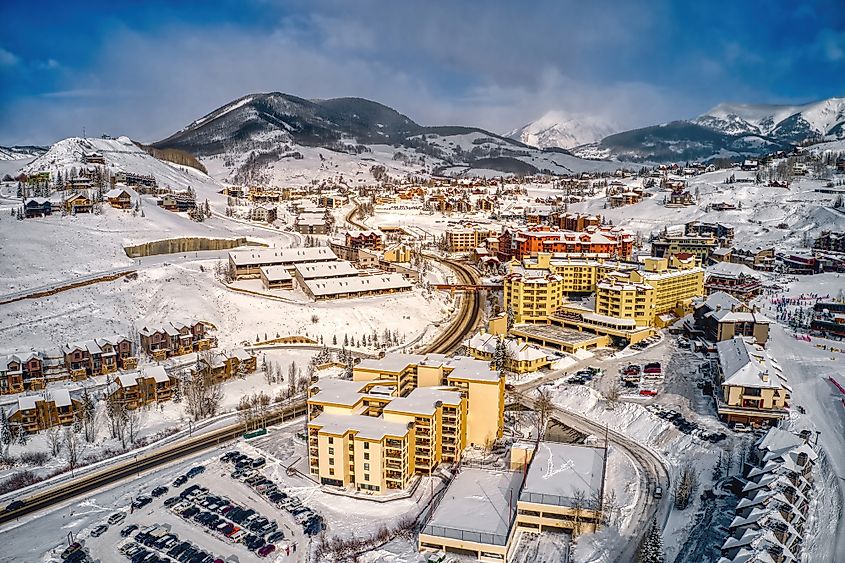 The area is also popular for extreme skiing, as it has the optimal terrain for the sport. Crested Butte has even hosted the US Extreme Skiing Championships and the X Games. Cross Country skiing is also available at lower elevations around the city, and trails such as the West Elk Loop Scenic and Historic Byway runs past Kebler Pass. Other winter activities include ice skating, and rinks and skate rentals are usually available.In warmer months, mountain biking, cycling, and hiking are common among mountain trails and forests. Rock climbing in the mountains and whitewater rafting and kayaking in the river valley are also popular. recreational activities and sports are wide-ranging. There is everything from four-wheeling to disc golf and fishing to camping.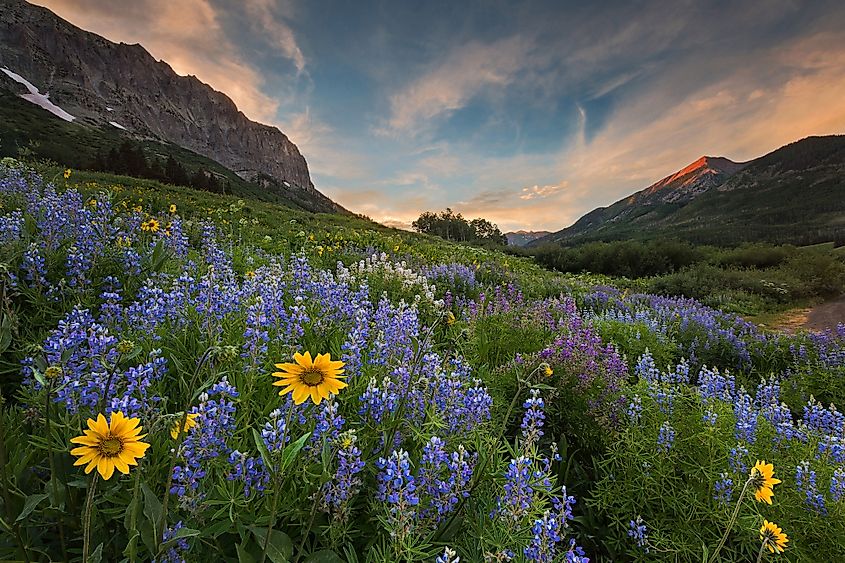 Crested Butte is also known as the wildflower capital of Colorado, and spring and summer are full of bright, beautiful wildflower blossoms to enjoy. The town hosts a wildflower event in July to celebrate the local plant life. Similarly, the aspen trees and forests around town are known for turning beautiful colors in autumn. No matter what season travelers visit, there is something for everyone to enjoy. Though primarily an outdoor lover's destination, those that prefer to keep things low-key and still take in the scenery and beauty of this quaint and gorgeous Colorado town.