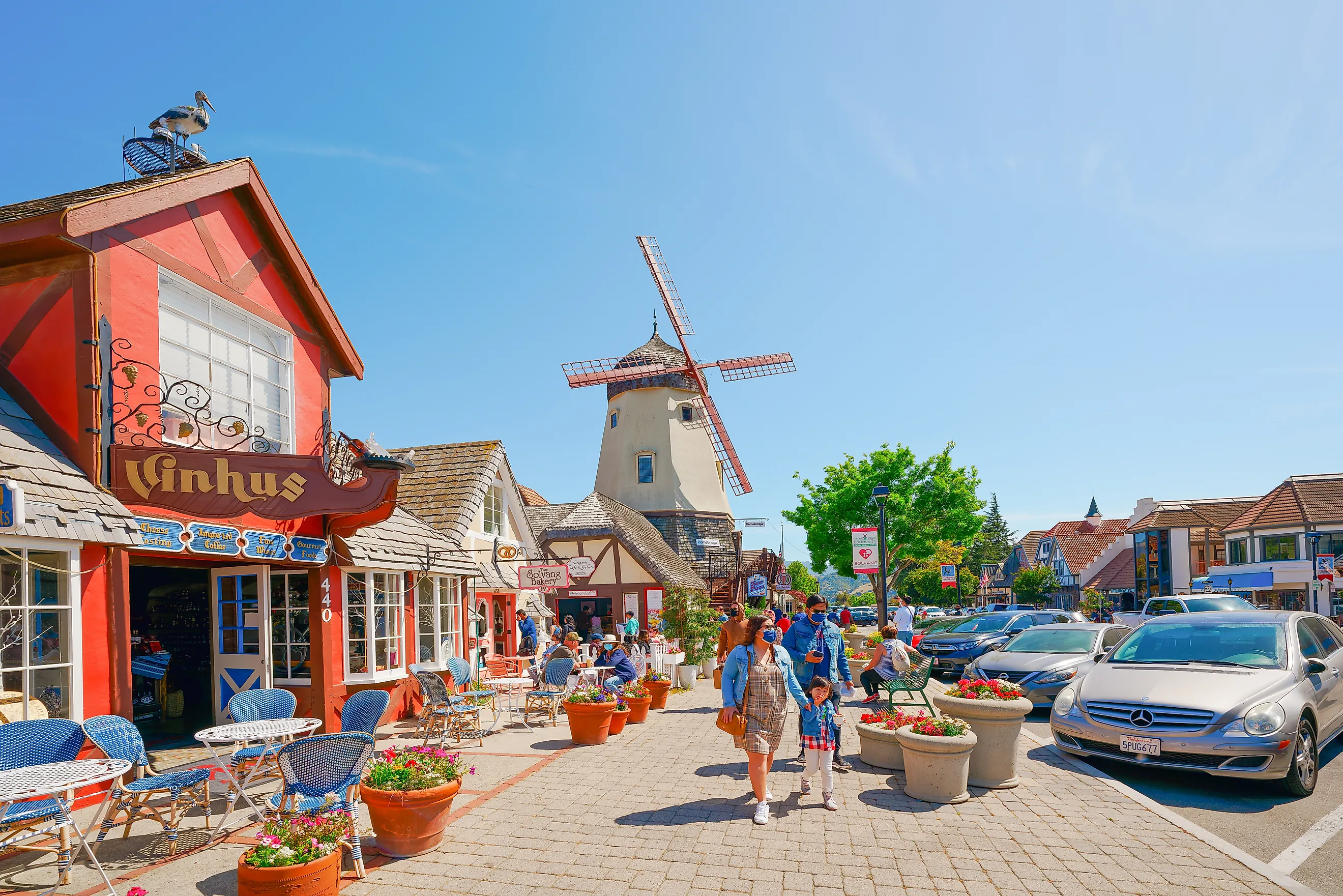 12 Most Underrated Towns in Southern California
Southern California is famous for the bright illuminations and rapid gait of Los Angeles, San Diego, and other large cities. However, the section has much more to present than the splendor and glamour of Hollywood. Southern California is host to a compilation of remarkable natural miracles, from soaring mountain reaches and meandering rivers to serene lakes and huge deserts. Far from the jam-packed holiday spots, these 12 underrated towns present exceptional glimpses of Southern California's diverse landscape, permitting visitors to submerge themselves in the repose and placidity of the great outdoors.
Bishop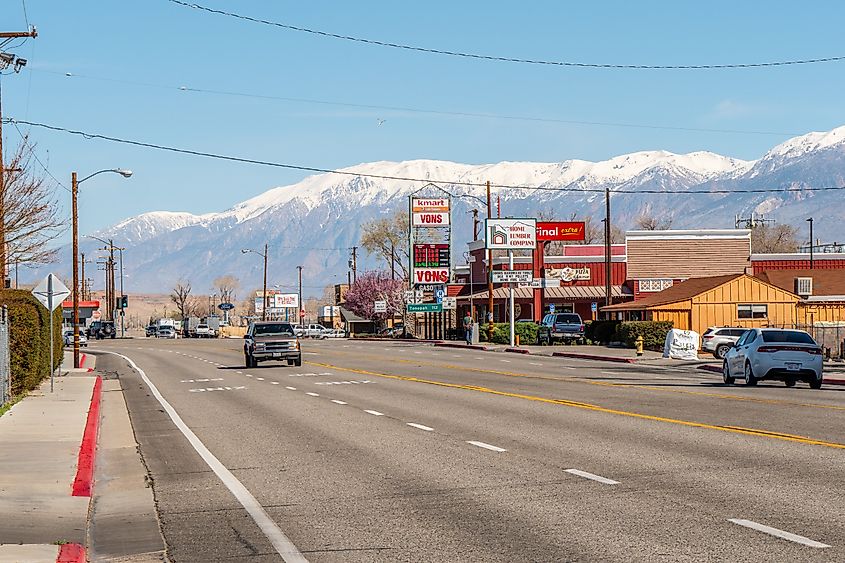 Situated at the foot of the Sierra Nevada and the White Mountains, Bishop is a picturesque small town in California that provides a variety of outdoor pursuits for lovers of nature. It's known as the "Mule Capital of the World," Bishop is a focal point for exploring the neighboring Eastern Sierra wilds. Tourists can enjoy top-of-the-line trout fishing in the Owens River or take an enchanting drive down Rock Creek Canyon for fabulous glimpses of the encompassing scenery. One of the highlights of Bishop is the near Ancient Bristlecone Pine Forest, where visitors can hike among some of the oldest trees in existence. In the winter, Bishop is a refuge for skiing and snowboarding aficionados with straightforward access to Mammoth Mountain Ski Resort, which has some of the primmest powder in the state. Bishop is a must-go destination for anybody seeking to investigate the rough terrain of California's Eastern Sierra region.
Idyllwild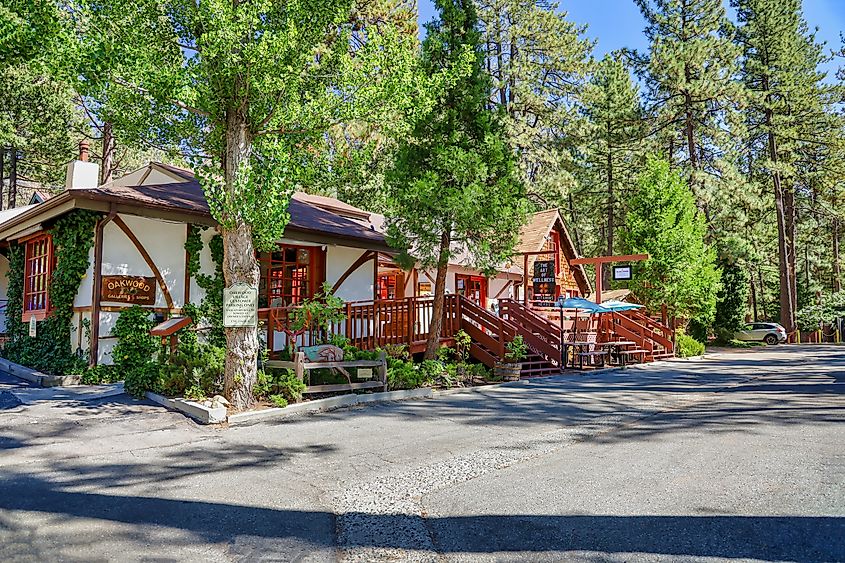 Hidden away in the San Jacinto Mountains, Idyllwild serves as a refuge from the hassles of metropolitan life. This quaint mountain village presents numerous possibilities for nature lovers. There are many trails to trek, rock climbing areas, and camping sites to visit. During the winter, Mount San Jacinto State Park provides snowshoeing and cross-country skiing, making the village a perfect year-round destination for the outdoors. Furthermore, the locality has a storied past, with numerous monoliths and edifices from the 1800s to marvel at. If it is a tranquil natural setting or a peek into the cultural identity of Idyllwild that you seek, then this mountain hideaway is the destination for you.
Big Bear Lake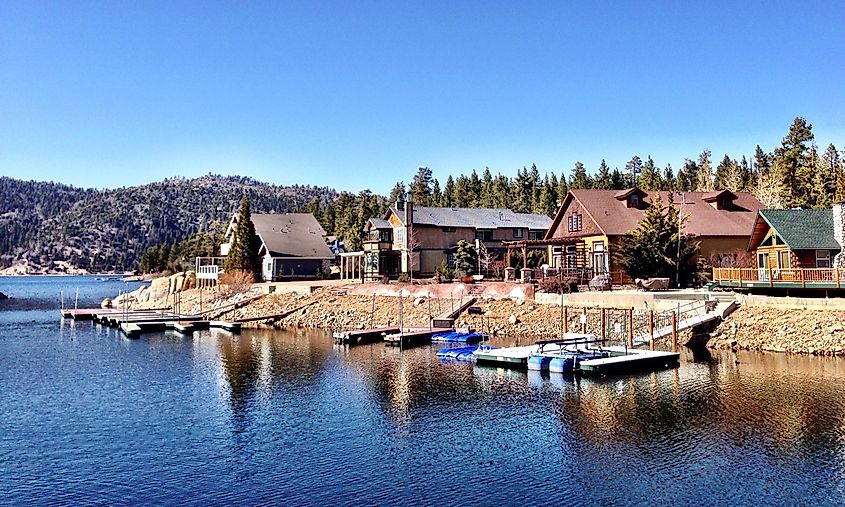 Big Bear Lake is an all-year haven that furnishes a myriad of exterior amusements, rendering it one of the most underrated communities in Southern California. In winter, the ski resorts of Bear Mountain and Snow Summit attract many skiers and snowboarders, while snowshoeing and sledding are also regular pastimes. In summer, the lake is an ideal area for angling, navigating, and swimming. The encompassing forests and mountains provide numerous rambling tracks with awe-inspiring views of the lake and the wild splendor close by. In addition to the outdoor activities, the attractive village of Big Bear Lake offers guests a plethora of outlets, eateries, and art galleries. For those seeking a tranquil sabbatical in the middle of nature or an action-packed holiday, Big Bear Lake has it all.
Ojai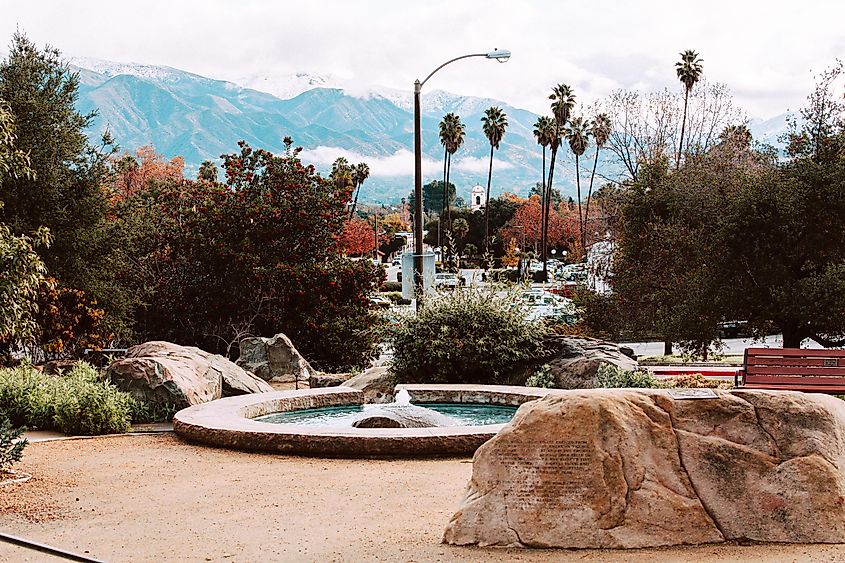 Ojai, a tranquil hamlet located in Ventura County, is a perfect respite for travelers seeking a more relaxed speed of life. Encircled by sloping hills and mountains, Ojai provides an extensive selection of outdoor pursuits like trekking, mountain biking, and horseback riding. One of the town's most beloved spots is the Ojai Valley Trail, a picturesque route that traverses 9.5 miles and displays stunning sights of the encompassing countryside. The town's heavenly environment has long-allured artists, writers, and spiritual explorers, and its religious roots can be seen in the numerous meditation and yoga centers scattered throughout the town. Ojai is a singular destination that offers an ideal amalgam of outdoorsy excitement, creative expression, and healthiness amenities.
Julian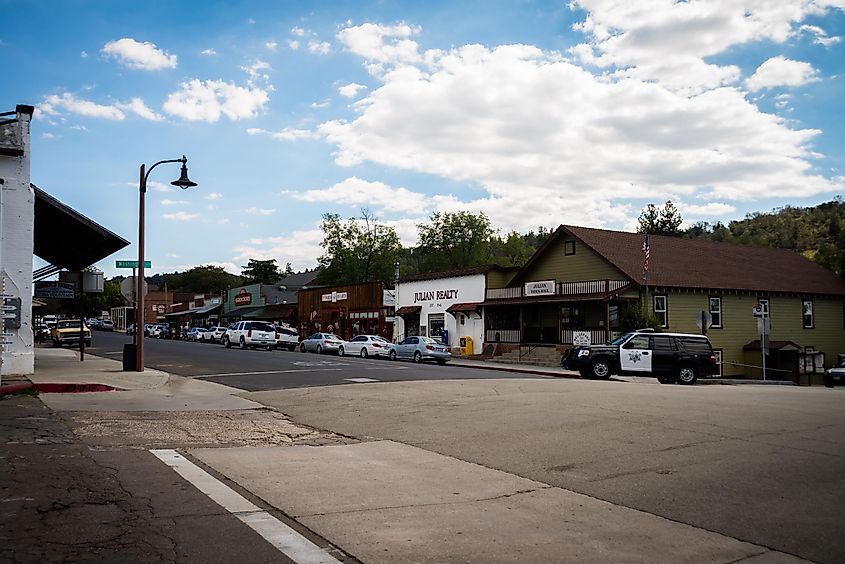 Tucked away in the serene Cuyamaca Mountains, Julian is an attractive and ancient community that gives visitors a sampling of classic California. A gold-digging settlement first, Julian is now renowned as the Apple Capital of Southern California, cultivating an abundance of tasty apples that sightseers can pluck themselves. The neighboring mountains offer numerous possibilities for outdoor activities, including trekking, horseback riding, and line fishing in the adjacent pools and rivers. The close Volcan Mountain Wilderness Preserve provides an amazing backdrop for exploring the natural beauty of the region, with spectacular views of the Anza-Borrego Desert and the Salton Sea. History enthusiasts can explore Julian's many time-honored points of interest, such as the Julian Pioneer Museum and the Eagle and High Peak Mine, which provide a peek into the town's affluent mining legacy.
Lake Arrowhead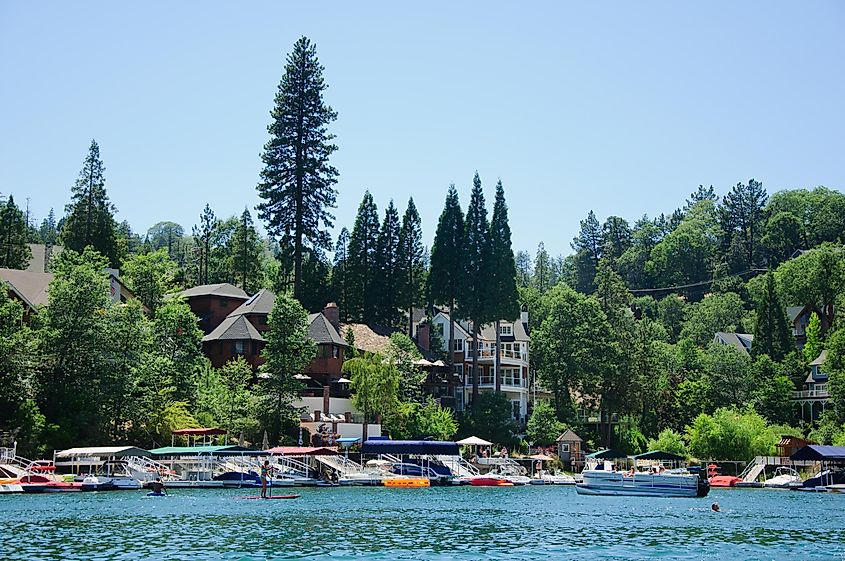 Lake Arrowhead is a quaint alpine village lodged in the San Bernardino Mountains that offers visitors a tranquil disconnection from metropolitan life. The settlement has many immaculate woodlands and placid lakes, forming it a sanctuary for open-air fanatics. Vacationers can investigate the town's magnificent native landscape by trekking or bicycling along one of the numerous beautiful paths in the district. Angling and paddling are also common pursuits on the lake. In winter, the town turns into a winter paradise, with snowshoeing, skiing, and snowboarding possibilities. The town's Ski Resort is a favored goal for winter sports devotees, with inclines appropriate for both novices and specialists. Lake Arrowhead is a must-explore destination for anybody searching for a serene and picturesque refuge in Southern California.
Joshua Tree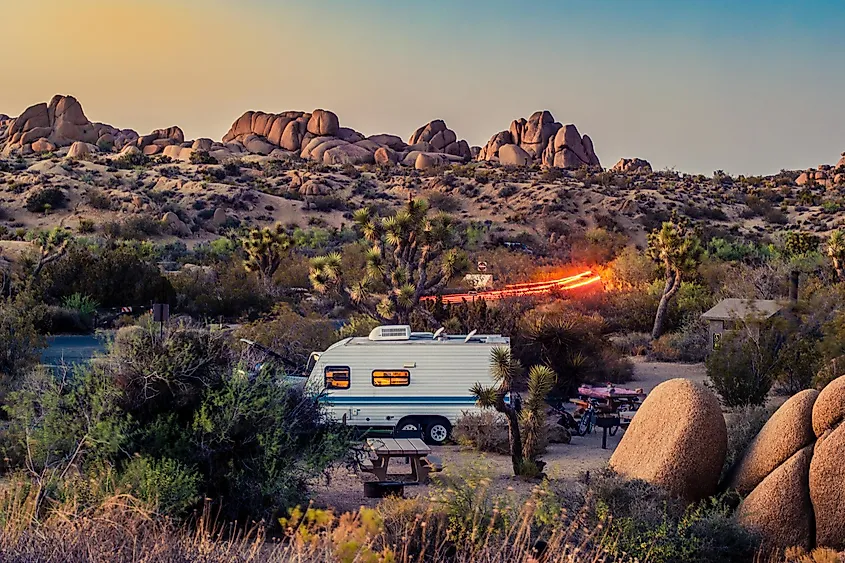 Joshua Tree is a must for those who yearn for a strange encounter in the middle of the Mojave Desert. Distinguished by the famous Joshua trees and an exotic terrain of striking rock formations, the Joshua Tree National Park is a sanctuary for nature enthusiasts, rock climbers, hikers, and star-gazers. The park furnishes a range of outdoor activities, including walking, boulder climbing, birding, and spotting wildlife. Vacationers can take an attractive drive through the park, appreciate the remarkable desert sunset, or spend the night camping beneath the stars. The close by town of Joshua Tree is an animated artistry community, featuring numerous galleries, music spots, and festivities all year round. Whether you're in search of an outdoor excursion, artistic motivation, or a tranquil sanctuary in the desert, Joshua Tree is a must-visit destination.
Lake Elsinore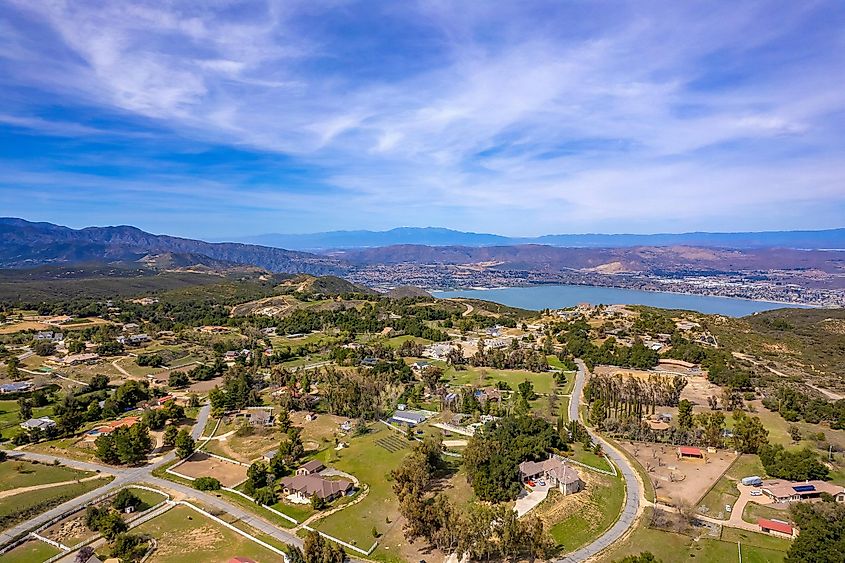 Enveloped in the picturesque Temescal Mountains, Lake Elsinore is a Southern California stop that offers an abundance of exterior entertainment prospects. The picturesque Lake Elsinore serves as the town's main attraction and invites visitors from everywhere across the state to appreciate its glassy waters. Navigation, angling, paddling, and water skiing are all prevalent actions in the lake. Visitors can also examine the attractive scenery on foot, by bicycle, or on horseback, with plentiful hiking and mountain biking pathways meandering through the hills and mountains. The close-by Ortega Mountains afford rock climbing chances, and paragliding is a fashionable pursuit for adrenaline junkies hunting for an adrenaline surge. Visitors can also satiate their palates with the town's culinary offerings, with a bounty of eateries serving yummy food. Whether you're in search of an experience in the outdoors or a cultural experience, Lake Elsinore has something for all.
Los Olivos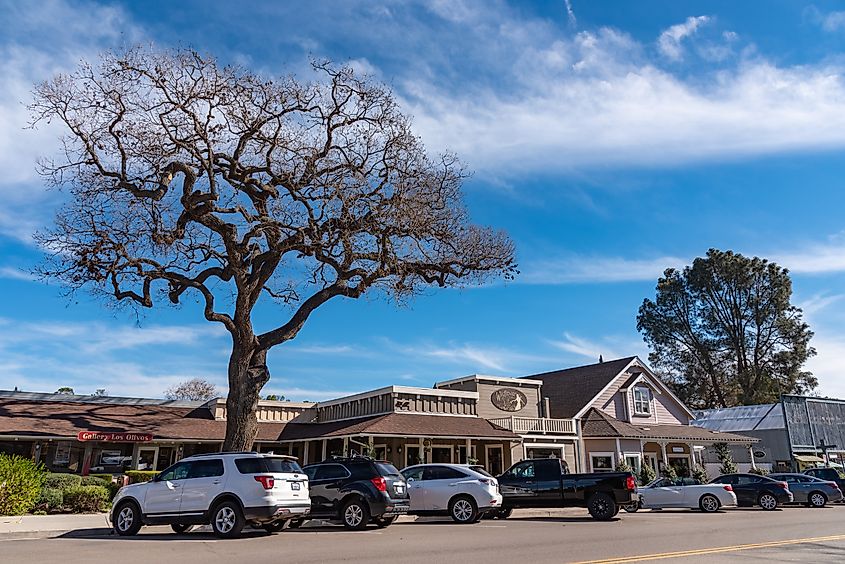 Hidden away in the heart of Santa Barbara County lies the idyllic Los Olivos. Famous for its expansive vineyards and wineries, this charming town provides a much-needed respite from the clamor of the metropolis. Tourists can explore the quaint downtown area, which boasts a plethora of art galleries, boutiques, and eateries. With its venerable appeal, combined with its hospitable locals, the village offers a warm welcome. The encompassing hillsides give ample opportunity for hikers and cyclists to take in the spectacular views of the vale and wine yards. Besides, the vintners provide instruction for making wine, grape-treading events, as well as live music, making for an unforgettable experience. Los Olivos is an absolute must-see for wine aficionados and those looking for a tranquil getaway in a dreamlike landscape.
Palm Springs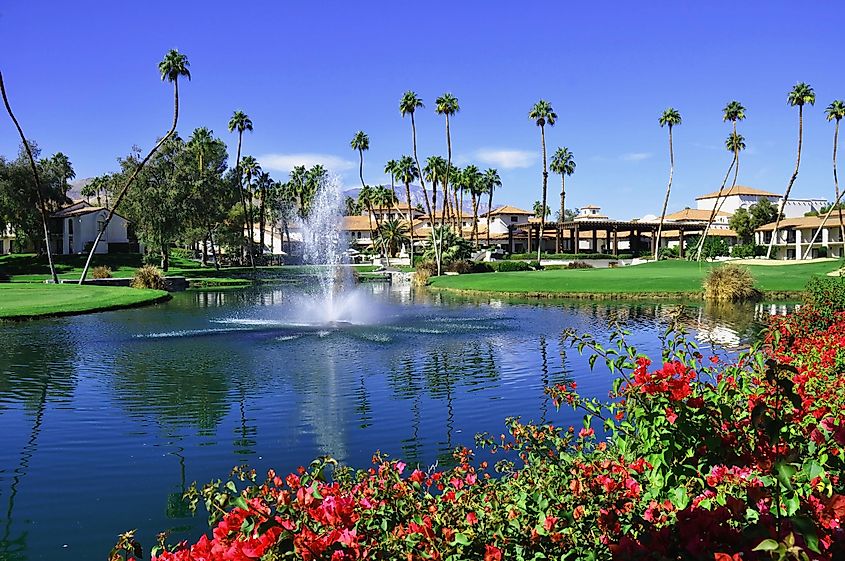 Nestled in the middle of the Coachella Valley, Palm Springs is a desert paradise that serves as a perfect respite from the bustle of urban life. This lively desert city is famous for its sizzling thermal springs, sumptuous spas, and golf courses. Tourists can investigate the area's effervescent arts and culture sector, with many art galleries, theatres, and annual events. The encircling hills provide both trekking and biking possibilities, with remarkable views of the desert topography. Sightseers can also take it easy at one of the town's multiple deluxe spas, or take a dip in one of the hot springs. Guests can shop for distinctive mementos and present at the town's boutiques, or indulge in some shopping therapy at one of the area's numerous shopping centers. Whether you're searching for a charming weekend getaway or a lengthier holiday, Palm Springs has something to allure everyone.
Solvang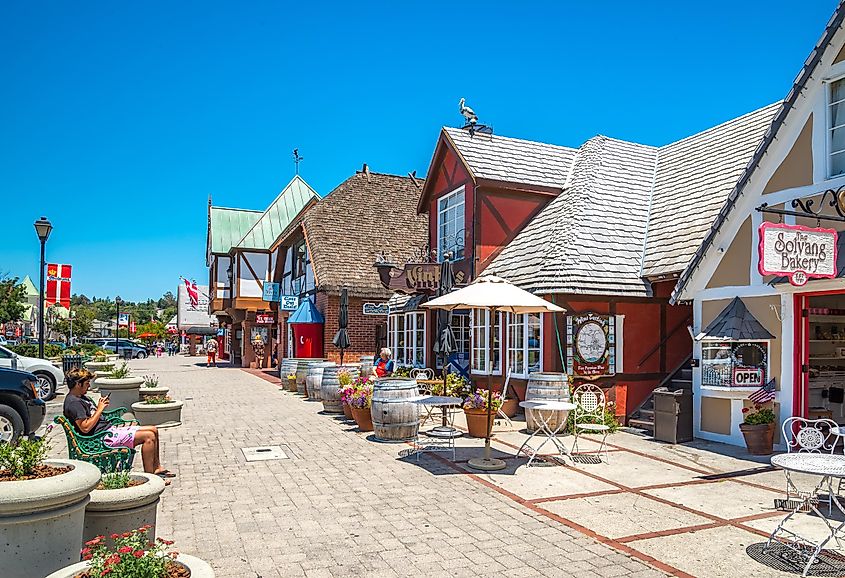 Solvang, California, is a miniature Danish hamlet entrenched in the center of the Santa Ynez Valley, a brief drive from Santa Barbara. The town's uncommon architecture, inspired by traditional Danish fashion, includes half-timbered structures, thatched roofs, and windmills. Tourists can take a meander down Copenhagen Street and delve into the town's many stores, boutiques, and patisseries, providing traditional Danish delicacies, chocolates, and other indulgences. The town is also a great place to unwind and relax, with numerous parks and gardens to explore. The Hans Christian Andersen Park is a popular destination, with its breathtaking rose garden and play area for kids. Solvang is an original and alluring destination, offering an ideal fusion of Danish culture, outdoor activities, and leisure.
Pismo Beach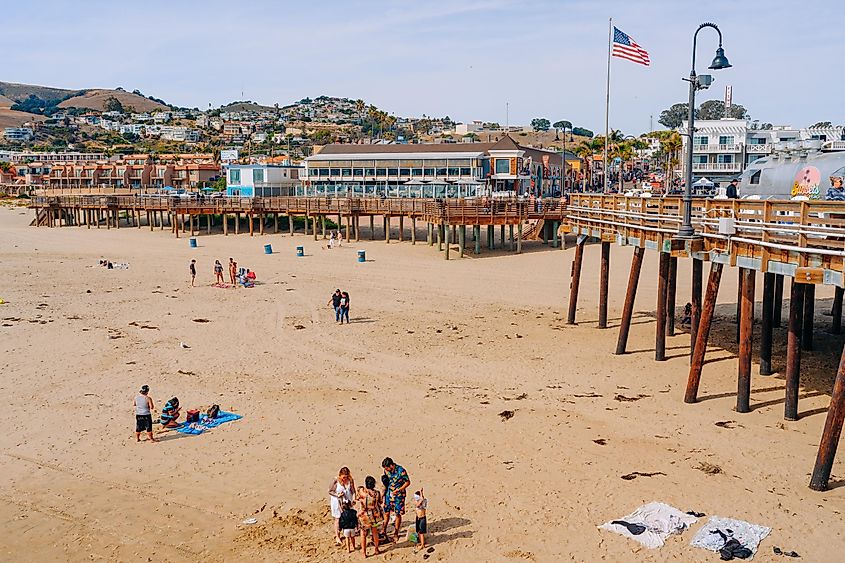 Pismo Beach is a gorgeous coastal town situated in San Luis Obispo County, known for its lengthy strips of immaculate beaches, lively nightlife, and outdoor recreational activities. Tourists can relish surfing, paddleboarding, and kayaking in the waters, as well as trekking and cycling alongside the adjacent paths. The town is also domicile to some of the choicest seafood restaurants in the vicinity, providing fresh catches of the day and seaside dining. The Pismo Beach Pier is a beloved sight for visitors, furnishing magnificent vistas of the ocean and a great site for fishing. Other nearby attractions include the Monarch Butterfly Grove, where visitors can spy thousands of butterflies in their natural habitat, and the Oceano Dunes State Vehicular Recreation Area, a favored spot for off-roading and camping. Pismo Beach is the perfect destination for a beach getaway that offers a bit of everything.
Conclusion
Southern California is the abode of numerous concealed jewels, from alpine settlements to desert refuges to seaside hamlets. The 12 underrated small towns in Southern California provide a peek into the remarkable beauty and culture of this area, from the dazzling lakes and streams to the stately mountains and parks. Whether you are a nature fancier, an art lover, or a gourmet, there is something for everybody in these unheralded gems. So fill your bags, seize your camera, and explore the top of Southern California's overlooked towns.