Southern California (SoCal) is often associated with high-priced cocktails, resorts, and luxurious boutique shopping within a pompous vibe that keeps everyone complacently spending. The rarely considered budget-friendly destinations have many affordable options, namely smaller towns. You can have fun and cash left over for a nice hotel, meals, and even pampering and fuel, with most set proximate to a large SoCal metropolis. These quaint towns with innately-stunning natural surroundings like seasides, mountains, and lakes offer the best weekend-spent in Southern California. Choose a favorite way to unwind with enough sightseeing, activities, and adventures around to satisfy all cravings and leave you longing for more. 
Avalon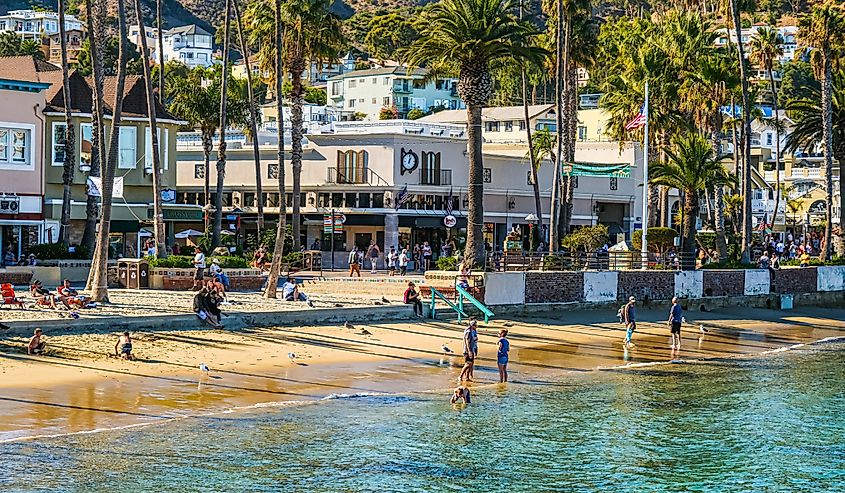 Few things in life feel better than a pristine island early in the season sans the crowds. Throw in a brisk boat ride on a clear morning and you have conjured up a perfect start to the weekend that will power you through work before the real holidays begin. Avalon is the only town on the beautiful Catalina Island with easy access on a ferry from Dana Point, Newport Beach, Long Beach, or San Pedro. The paradise is 90% maintained as a nature preserve that requires a permit to hike and bike, with an option to book a weekend-organized tour.
The small island off the SoCal coast is part of the picturesque Channel Islands chain, with 4,000 residents to its name. Find the townscape replete with top-choice shops, restaurants, and outdoor activities along the scenic harbor waterfront. Stroll to the Green Pleasure Pier, strewn with colorful shops, and sight the beckoning Catalina Casino. Check out one of the world's most-thriving marine environments by exploring the wild side of the island, or snorkeling and diving in the clearest waters.
Big Bear Lake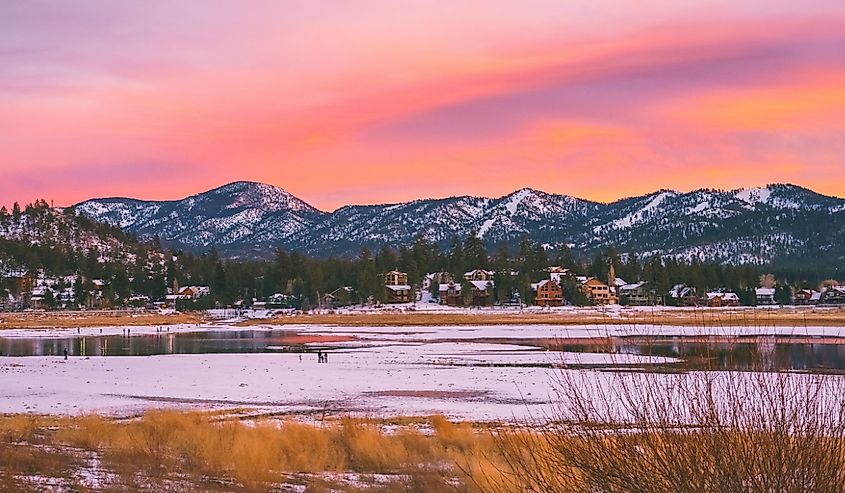 Big Bear Lake is a popular mountainside lake town in Southern California. Spend the weekend enveloped in a small-town atmosphere on a cheap getaway from the city with a resort vibe. Escape into the glorious mountainous environment only a couple hours from LA with beautiful trails for all difficulties to hike and bike in nature's wake. 
The pristine waters are idyllic for kayaking, fishing, waterboarding, and jet skiing. Catch the last of the snow into March with skiing, snowboarding, snowshoeing, and cross-country skiing. There are tons of cool shops and cafes in the atmospheric downtown area to peruse during the day and choose a cozy spot for the evening under breathtaking peaks. Discover the true outdoors over a weekend camping trip at a National Forest Service campground and watch the sunset over the waters.
Dana Point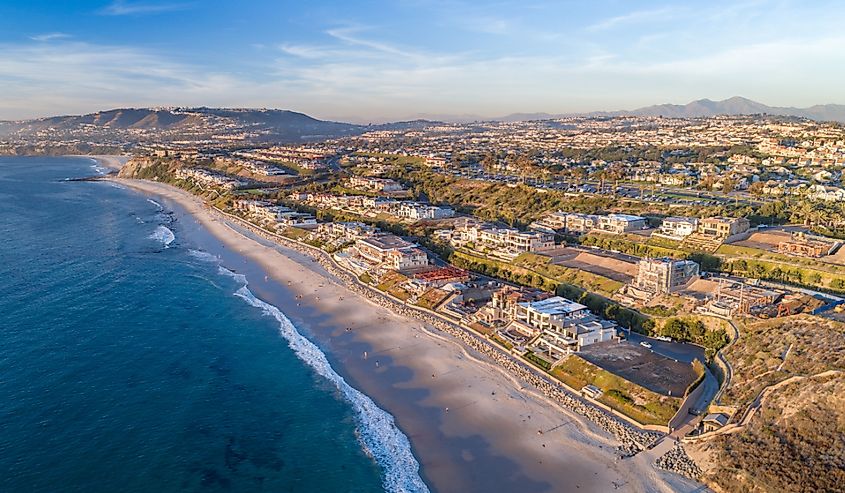 Dana Point is a relaxing and affordable summertime vacation in southern California and a popular weekend escape to the beach. Find the revered destination between San Diego and Los Angeles with surprisingly affordable hotel accommodations. The town is great for family visits with calm waters, and play areas for kids of all ages to monkey around in the fresh, sunny outdoors.
Seek respite amidst galore of beaches including Salt Creek Beach, Doheny State Beach, and Baby Beach, each with a unique personality, set of amenities, and equally crowd-less scape early in the season. Relax along the immense shores with endless water views or enjoy a weekend's worth of swimming, paddle boarding, and kayaking.
Idyllwild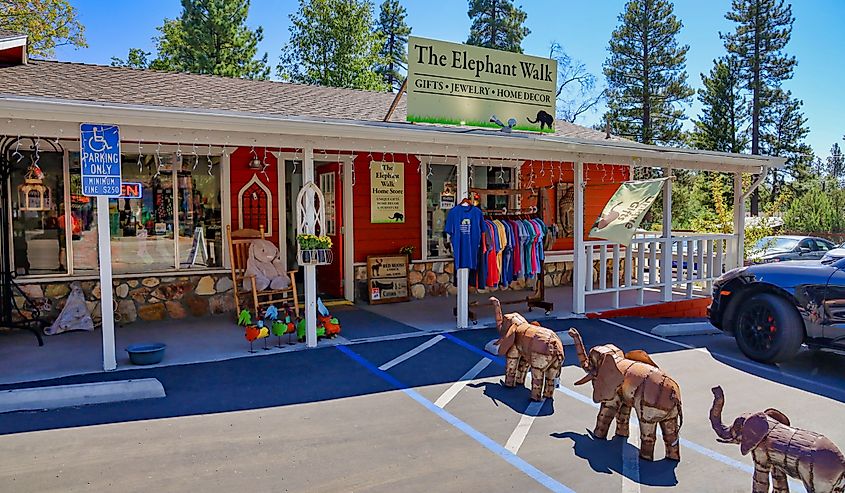 With idyllic right in its name, the town is a favorite getaway to the San Jacinto Mountains, only two hours east of Los Angeles. Idyllwild is one of the most-quirky towns you will ever cross, with a dog named Max as mayor, for a memorable getaway with diversified pursuits. The secluded mountain getaway offers all the benefits of a big city, like delicious restaurants and energetic nightlife.
Explore the North Circle Drive thoroughfare with an artsy vibe in the community that has long attracted countless artists to leave their mark. Peruse the plethora of shops and galleries, and choose your favorite cafe for an atmospheric sit amidst fresh mountain air surrounded by mesmerizing vistas. Nature lovers will enjoy a guided trip at the Idyllwild Nature Center. The Mount San Jacinto State Park is the "wild" in the moniker, with more than 25 unique trails to explore, and endless flora and fauna. 
Los Alamos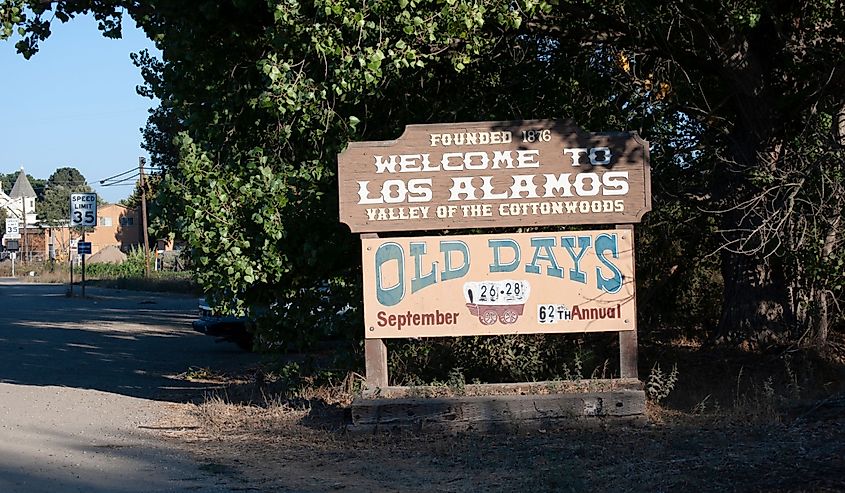 The SoCal town of Los Alamos is a unique animal in the bunch, meaning "cottonwoods" in Spanish with relevant cultural sights along the streets. It is a popular shopping destination with several eclectic spots unlike anywhere else, like the Sisters Gifts and Home with one-of-a-kind vintage home decor. Spend the afternoon hunting for vintage and antiquing treasures along the 25,000 square feet of Depot Mall Antiques amidst local culture, and stock up at the Emporium with an array of craft bottled beers and beer on tap for the evening.
Finally, find a truly-authentic house item or souvenir at the T and T Local Artisans Enterprise with works by 60 local artists, and you are all set. Check out the town's most revered Bob's Well Bread Bakery in a former gas station with bread and pastries you will never forget. Choose a family-style meal spread at Full of Life Flatbread with innovative wood-fired flatbreads. 
Oak Glen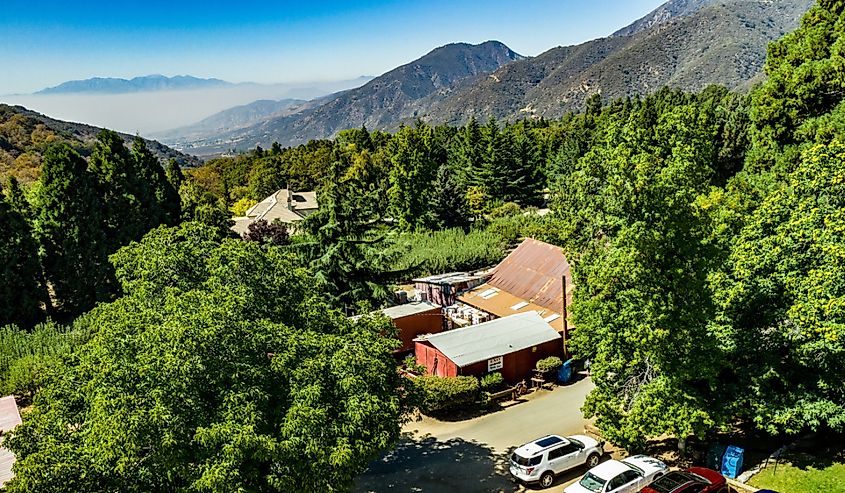 Oak Glen is a dreamy SoCal small town, with fewer crowds in the high season, and vast farmlands for all your roaming desires. Find the rural scape only 25 miles east of San Bernardino amidst immense scenery to explore over a long weekend. Grab a basket and head for a sunny-day picnic through San Bernardino County, stopping at an apple orchard to pick up crispy treats.
Oak Glen is ideal for rest and relaxation in nature with pursuits or hiking for all levels of activity. The higher elevation offers varied natural sights from the rest of South California with hills to conquer. Explore the landscape any season in light sneakers or snowshoes, and come back to town for a close-knit gathering over a beer or hot apple toddy in the evening.
Ojai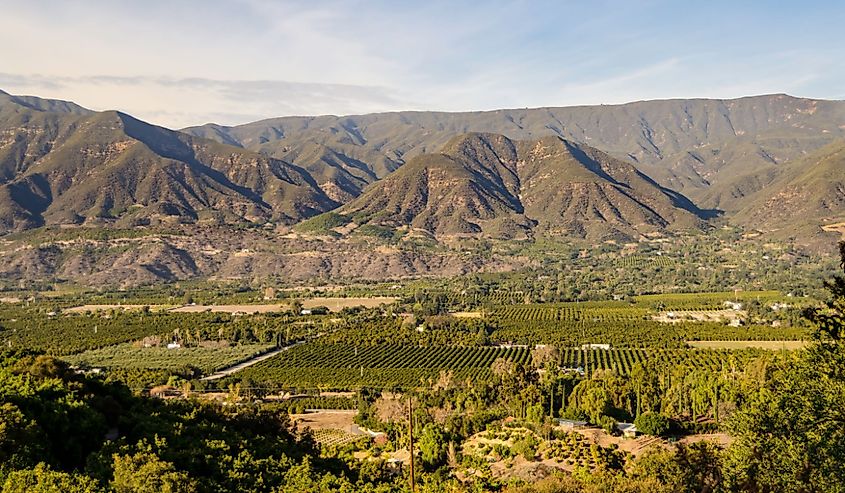 Ojai is a small town with just over 7,500 residents but galore in spas and boutiques amidst festival-ridden streets. The feel-good town is an aesthetic landscape with Spanish architecture rebuilt from a western-style city that burnt down in 1917. The little respite complete with wineries is just 90 minutes from downtown Los Angeles for a quick weekend getaway worthy of the lords.
Feel at home at one of the decadent Airbnbs or hotels and head outdoors to soak in mother nature. The area is a pure joy to explore on a hike over 20 scenic paths around that reinvigorate body and mind. Bike around the area or through town, with cafe stops and many galleries to explore. The weekend will fly by but do not forget to give yourself a pampering treatment or at least check out the Meditation Mount, the public meditation center.
Running Springs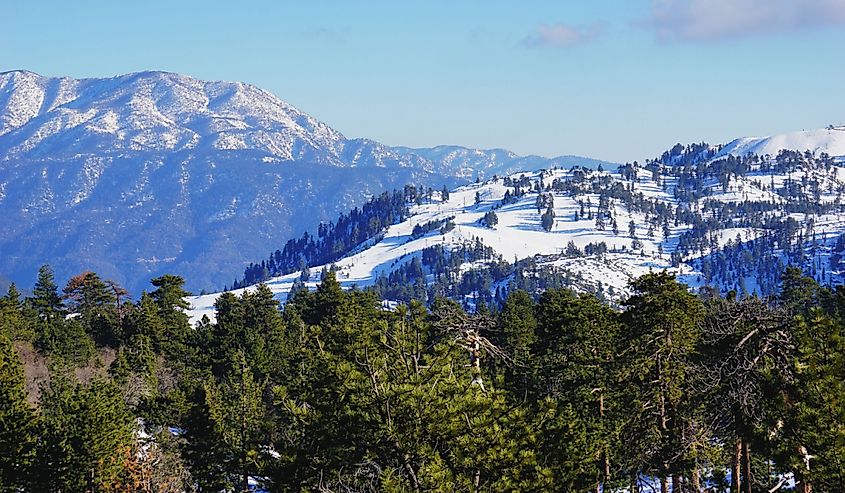 Running Springs sits at 6,030 feet above sea level along State Route 330, just 16 miles northeast of Highland. The mountain community in San Bernardino County is one of SoCal's best-kept secret destinations. It is a delightful weekend escape for anyone longing for a real taste of small-town America and outdoor pursuits like hiking and scenic picnics. The rural SoCal town captures hearts with local charm, vibrant parades, and colorful farmers' markets.
The enclave within San Bernardino Mountains is a major gateway into the outdoors with nearby San Bernardino National Forest and Lake Arrowhead, and the closest town to Snow Valley Mountain Resort. With an unofficial tourism mainstay, you can expect top-notch service at all the attractions in town. Take advantage of the many summer camps like Pali Adventures, with an outdoor education program, the Pali Institute.
San Juan Capistrano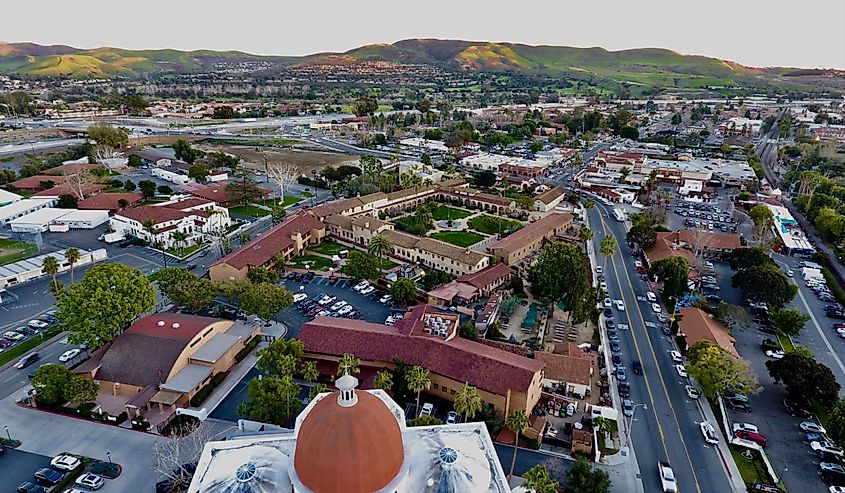 The cute town in between LA and San Diego is conveniently reachable within one hour of each. Immerse in scenic history along the streets, dating back to its roots as a Spanish mission in 1776. After belonging to Mexico, the town joined the US in 1848, with a diverse heritage still lingering in sight. Explore ground zero at Mission San Juan Capistrano, named after St. John of Capistrano which served to convert Native Americans to Catholicism. 
The successful mission expanded the worldwide Spanish territory as intended, with history proudly displayed amidst a vibrant streetscape. San Juan Capistrano offers a glimpse into the simple California life from the heyday, but do not miss the modern-day attractions like one-of-a-kind boutiques and excellent restaurants. Many come just for unrivaled Mexican dishes and authentic Spanish cuisine.
Solvang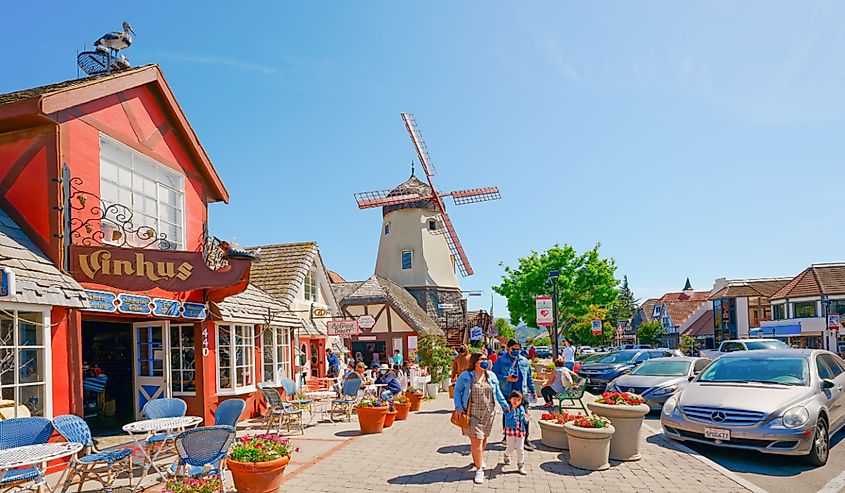 Spend the weekend drooling over European sights without crossing the border, in Solvang, one of the state's most revered towns. Feel transported amidst Scandinavian architecture along vibrantly-decorated streets with multicolored buildings and several replicas of the old city of Copenhagen. Revel in Danes' comfort food like Aebleskiver sweet balls or flavorful sausage at the Aebleskiver Cafe.
Take the Solvang Trolley and scope out the town via an unforgettable ride in a traditional horse-drawn wooden carriage. Check out the wide variety of shops from boutiques to antiquing, like the Piece Of The Past for a unique home find or perfect souvenir. The town nestled in Santa Ynez Valley is also home to the Solvang Vintage Motorcycle Museum with vintage, rare, and European exhibits.
While SoCal brings beaches, an artsy vibe, and vibrant city centers to mind, these towns are as varied as they come. Have the best weekend getaway with family, and friends, or an epicurean trip for yourself to rewind and dive back into study or work before the real summer holidays begin. Choose your favorite way to spend a weekend along the coast, in the mountains, in a lake setting, or in farmland. Satisfy your SoCal craving and small-town pull in one, with big city attractions in the gourmet food scenes, notable museums, and vibrant culture along the streets. Enjoy easy access from your city for a convenient weekend in nature with some of the most diverse landscapes and experiences on one memorable getaway.