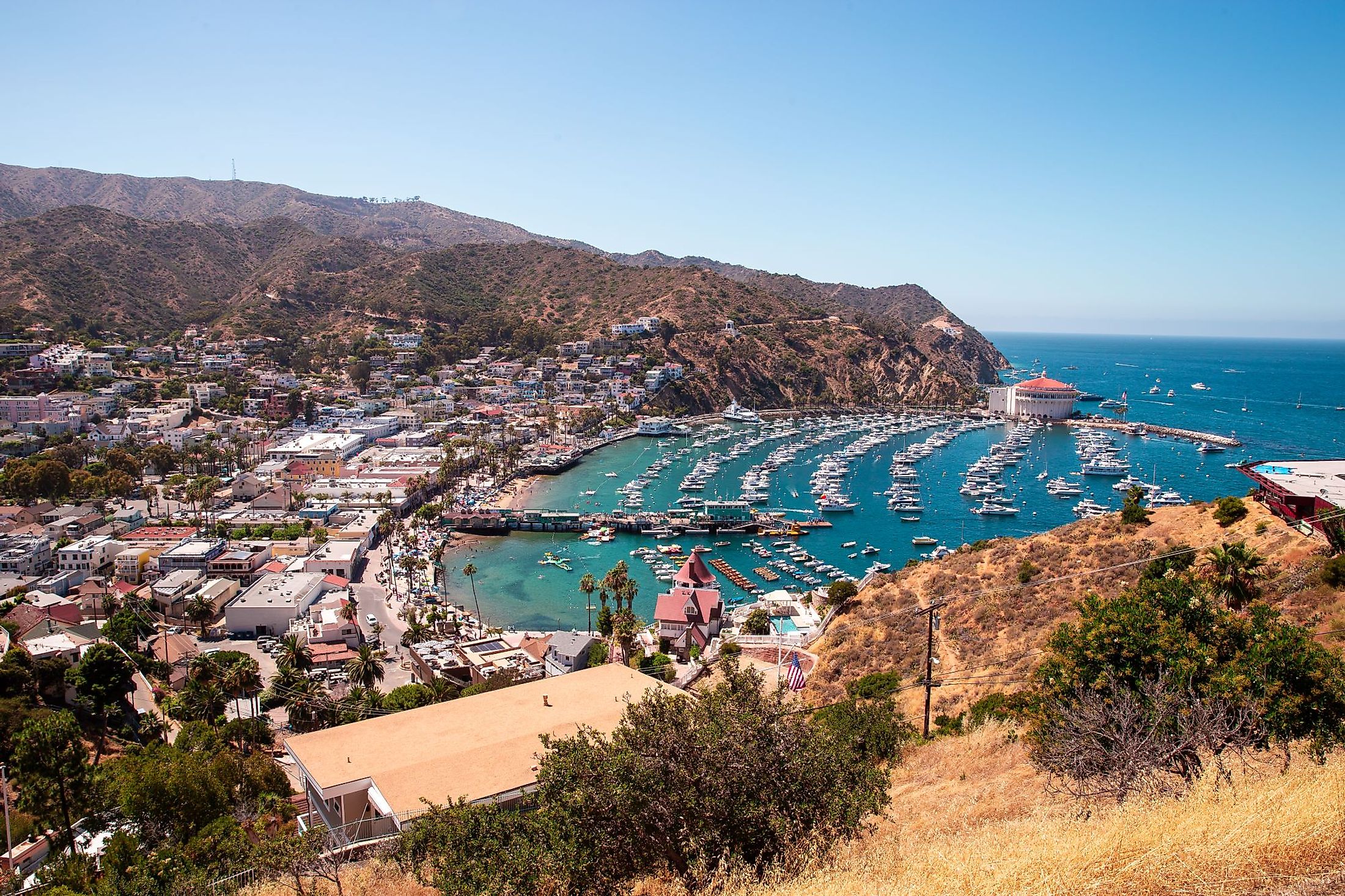 12 Of The Best Attractions In Southern California
Plenty of sun, beautiful coastal views of the Pacific Ocean, incredible natural wonders, and loads of fascinating encounters with history await any visitor to Southern California. Knowing exactly where to start can be a challenge with so much to see and do in this part of the country. This article looks at the Twelve of the Best Attractions in Southern California that surely one will not want to miss.
Hotel Del Coronado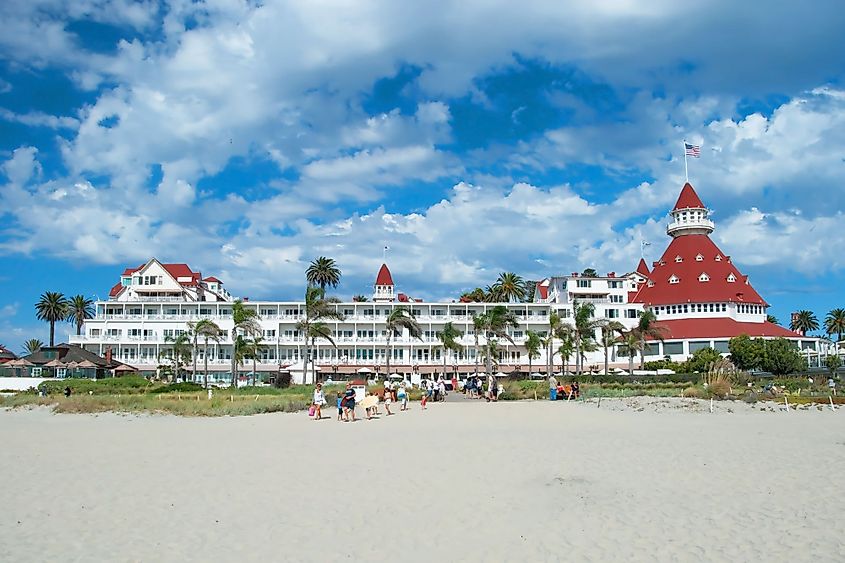 A historic beachfront hotel that opened in 1888, the Hotel Del Coronado in San Diego has been classified as a National Historic Landmark. Once the most prominent hotel resort in the world, it has hosted numerous celebrities, members of royalty, and US Presidents and continues to be a world-class destination for anyone in the area. Even if one is not spending a night at the hotel, a tour of the grounds with its unique Victorian Wooden architecture, beautiful courtyards, and its incredible views of the ocean make any time spent at the Coronado a worthwhile visit.
Death Valley National Park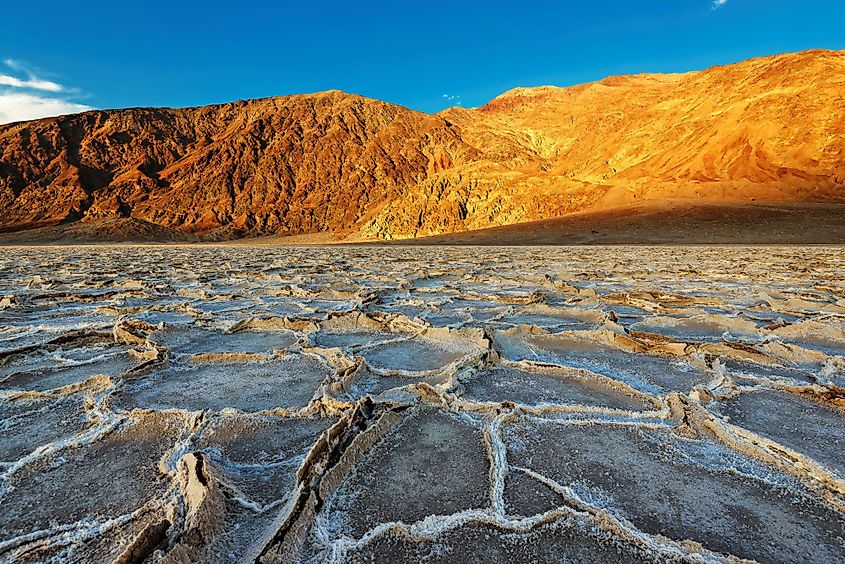 Right in the Mojave Desert, Death Valley National Park has truly spectacular scenery and unforgettable landscapes that include snow-capped mountains and multicolored sand dunes. This harsh desert environment is unlike anything else in California, and tourists will surely not forget a stopover in this most unique of all destinations. Death Valley is also the home to the lowest point in North America, the Badwater Basin, and Furnace Creek, one of the hottest places on Earth!
Point Vicente Lighthouse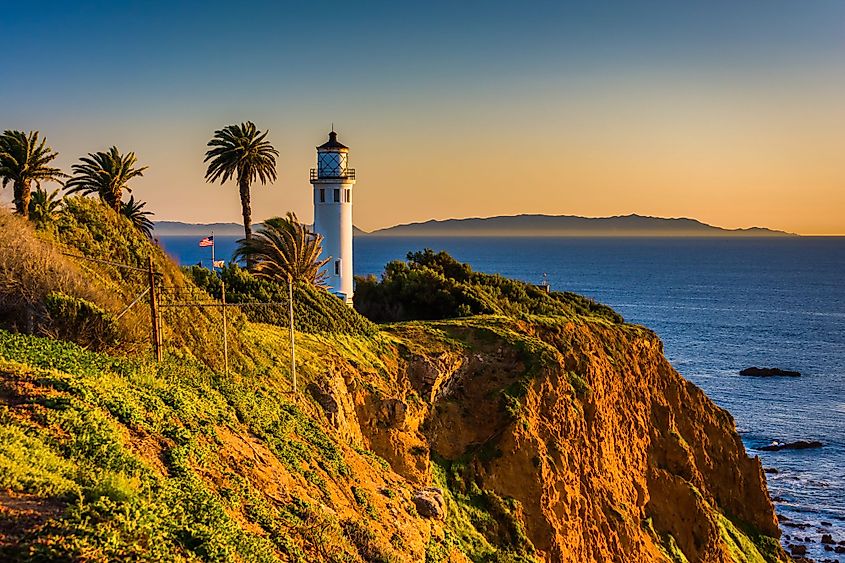 Constructed in 1926 in the town of Rancho Palos Verdes, just an hour's drive south of Los Angeles, Point Vicente Lighthouse has been a designated historic landmark since 1980. Standing at 67 feet tall on a cliff foundation of 130 feet, tours of the iconic tower are offered sparingly. But even if one cannot go to the top, the views from the cliff's edge are enough to remind visitors of why Southern California is such a special place. Incredible vistas of the ocean and the rugged rocky terrain mean a visit to this Lighthouse (even at just its base) is a beautiful excursion for the whole family.
Los Angeles County Arboretum And Botanical Garden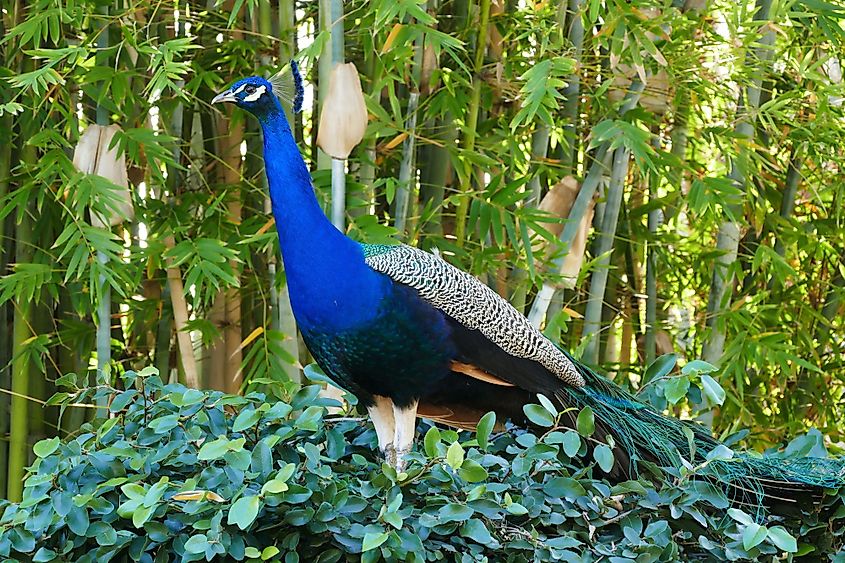 Founded in 1947, the 127-acre Los Angeles County Arboretum and Botanical Garden is simply a sublime attraction. Located right in the hills of the San Gabriel Mountains, this exquisite encounter with a diverse range of plant and garden life is a relaxing and beautiful experience. Open year-round, visitors can expect rare flora from around the globe, including gardens of South America, the Mediterranean, Australia, and Africa, in a peaceful and tranquil environment. One might even see a peacock or two, also enjoying the beautiful surroundings!
Mount San Jacinto State Park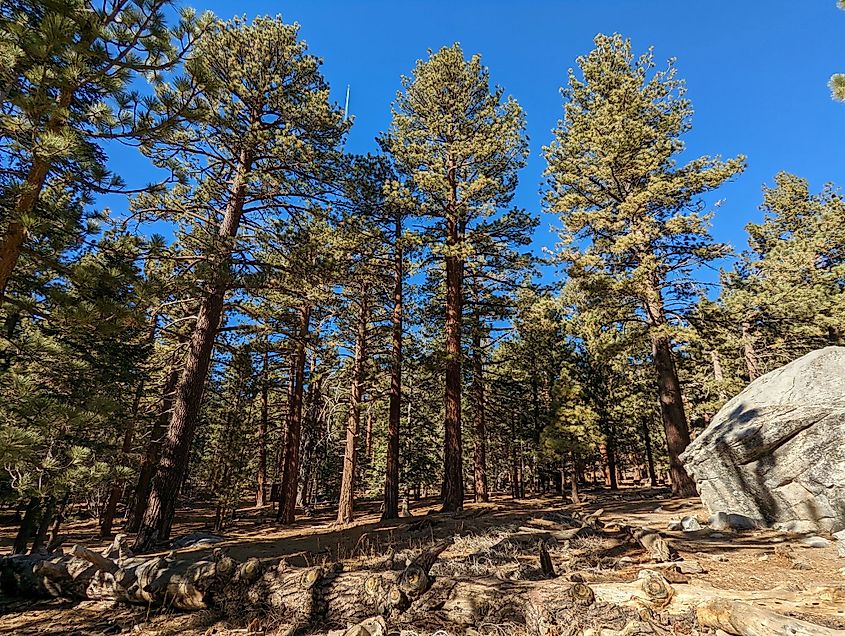 Located in the Santa Rosa and the San Jacinto Mountains National Monument in Riverside County, this State Park's namesake can be found within reaching an elevation of 10, 834 feet. Just a 40-minute drive from the community of Idyllwild, tourists can enjoy great hiking and biking trails in the Park, stunning mountain and cliff views, and a chance to scale some unique rock formations. Take a gondola ride on the Palm Springs Aerial Tramway for some spectacular panoramas of the Park and photo opportunities unlike any other.
Palisades Park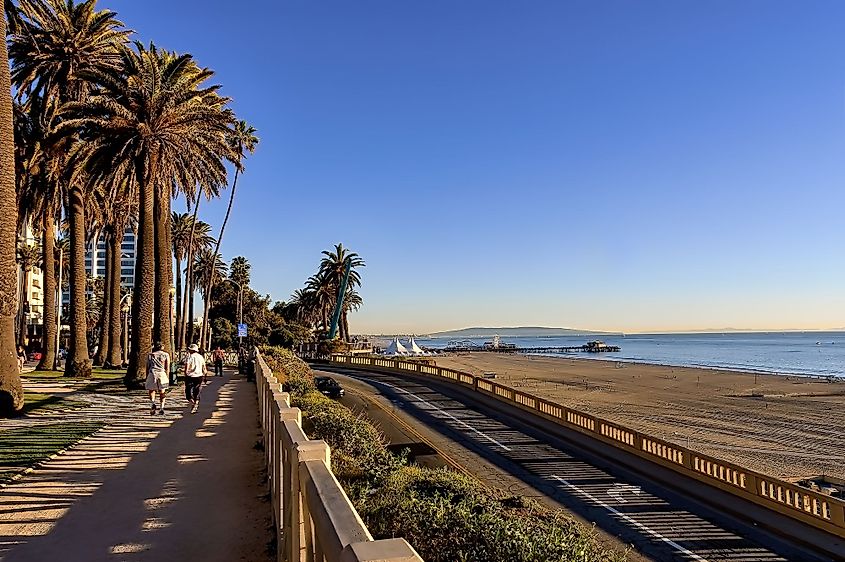 Covering an area of nearly 27 acres, Palisades Park in Santa Monica is a great place to enjoy ocean sights and sounds, all under the watchful eye of towering palm trees. But palm trees are not the only types around, and indeed the Park has more than 30 species of trees, including fig and gum trees. Plenty of local art also fills the Park, and visitors can marvel at sculptures such as the Native American Totem Pole, the statue of Santa Monica, and even a restored Civil War cannon from 1861! For a relaxing escape from busy city life, time spent in Palisades Park is the perfect place to enjoy some Southern California beauty.
Treasure Island Beach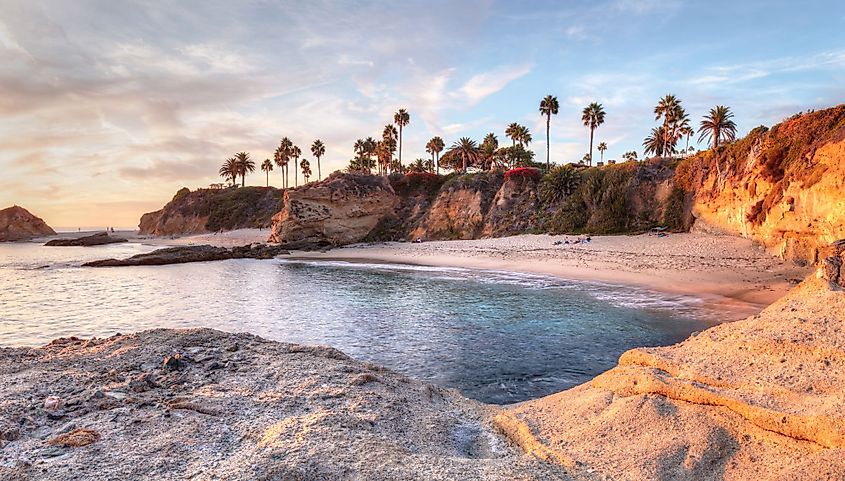 Laguna Beach's Treasure Island is a spectacular setting torn right from the pages of an enchanting storybook. Great Pacific Ocean views, golden sand, granite coves perfect for exploring, and clean waters ideal for swimming make this lesser-known spot an exceptional outing. Try some scuba diving, snorkeling, and surfing, but watch out for rip tides on this fabulous slice of paradise only Southern California can offer.
Santa Catalina Island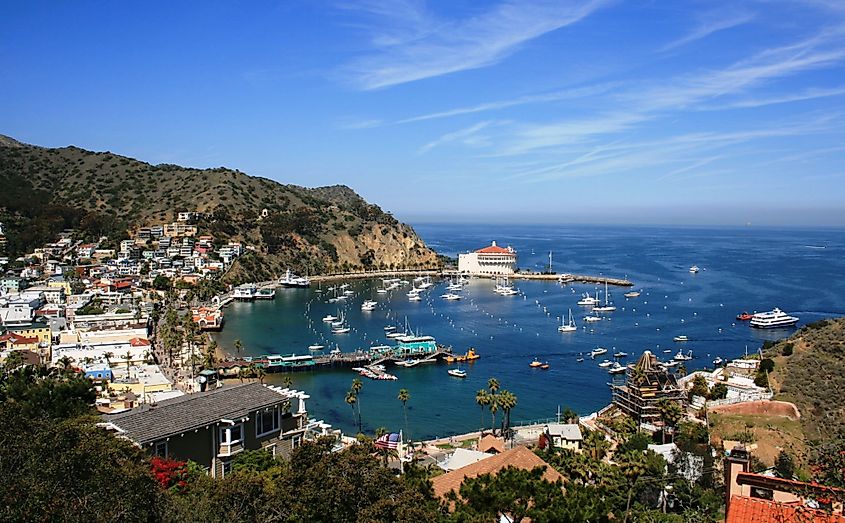 A part of the Channel Islands off Southern California's coastline, Santa Catalina is the only island with permanent residents, with around 4,000 denizens. A popular tourist resort since the 1920s, Catalina Island, is a great day trip from Los Angeles, only 35 kilometers away. Take a ferry to this beautiful island for chances to go fishing, scuba diving, boating, snorkeling, rock climbing, and even animal watching in a unique Pacific Ocean setting. Long a settlement for indigenous peoples, tourists can also visit the Catalina Island Museum, which details Channel Island's history and geographic significance.
Joshua Tree National Park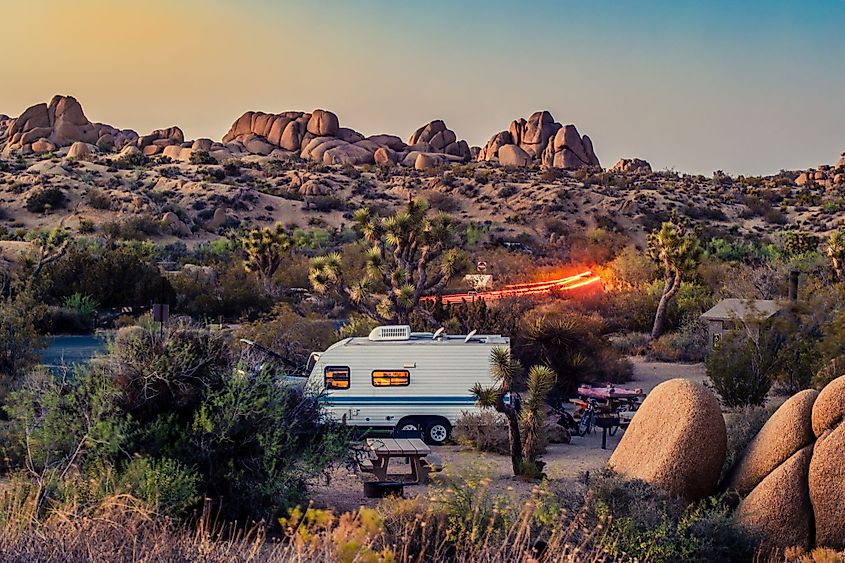 Joshua Tree National Park includes portions of the Colorado and Mojave Deserts and is located 205 kilometers east of Los Angeles. Covering an area of 3,199.6 square kilometers, it is a stunning natural habitat for animals like rattlesnakes, eagles, and coyotes, with a wide array of floral and faunal diversity. Named after the special Joshua Trees (Yucca brevifolia) that populate much of the area, any visit to this park will satisfy all those who love nature. Tourists can explore the various rock formations, mountains, and rugged canyons and then camp under the stars.
Pelican Cove
With stunning views of Santa Catalina Island, Pelican Cove Beach is near the aforementioned Point Vicente Lighthouse in Rancho Palos Verdes. Surrounded by towering cliffs and rolling and crashing waves, this rocky beachfront area is a haven for hikers and those looking to feel the ocean wind in their faces. A nearby tourist and interpretative center at Point Vicente Park and the Terranea Resort Golf Course make the area famous for tourists with a variety of interests, all looking for some of the best oceanside beauty that only Southern California can offer.
Balboa Park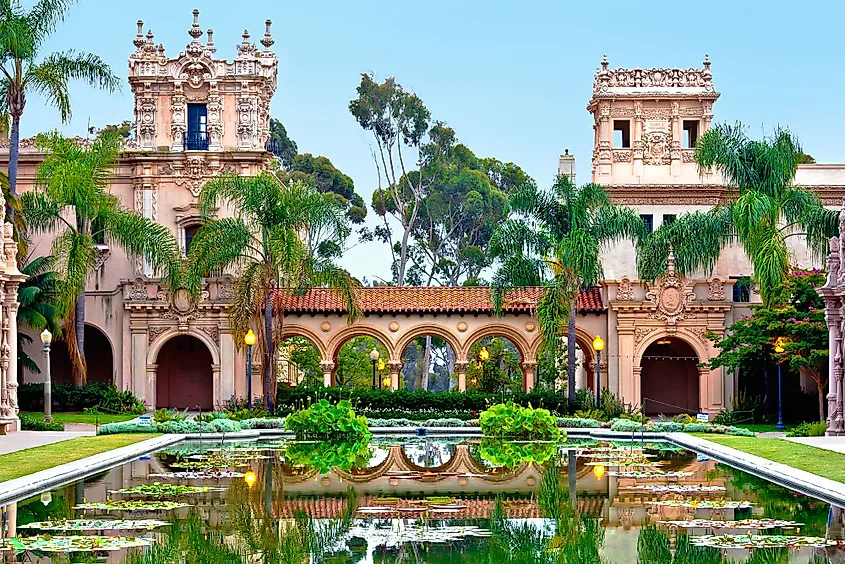 Any tourist who descends on the city of San Diego will assuredly spend some time in Balboa Park. First built in 1868, the sprawling park covers an area of 4.9 square kilometers and was added to the National Register of Historic Places in 1977. Home of the world-famous San Diego Zoo (opened in 1916), Balboa Park also features beautiful decorative fountains, unique landscaping, botanical gardens, and several museums, including the San Diego Museum of Art.
Mission Santa Barbara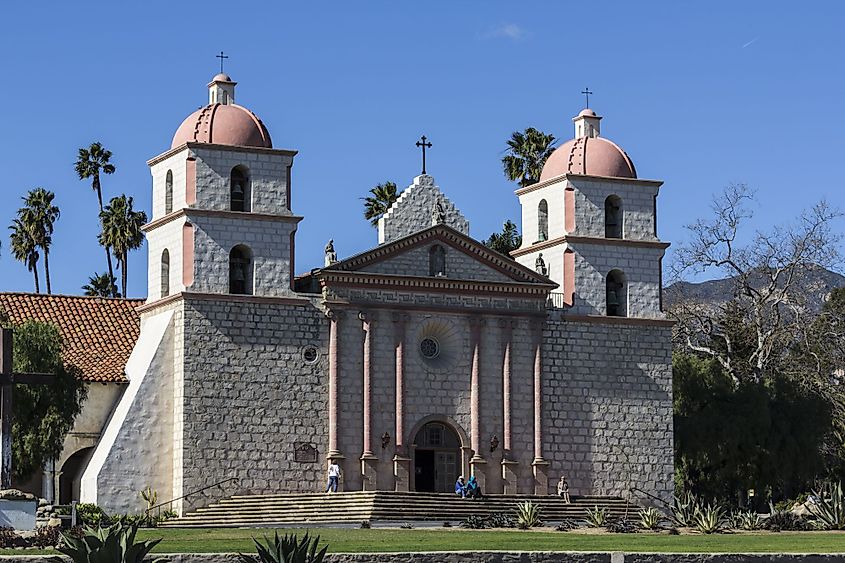 Constructed in 1825, Mission Santa Barbara is colloquially known as the "Queen of the Missions." The mission forms a part of a group of 21 Missions established by Spanish missionaries in the 18th and 19th centuries. Mission Santa Barbara is the city's namesake, and this historic site continues to have a profoundly spiritual effect on the tourists and faithful who visit it. Designated a National Historic Landmark in 1966, visitors can enjoy the beautiful rose gardens, church graveyards, and Spanish architecture of the Church chapel and surrounding buildings. For a fascinating glimpse into California's Spanish roots and the work of early Spanish settlers, Mission Santa Barbara is a quiet and respectful place of refuge away from the busy commercial crowds.
With a population of 39 million, California is a vast and incredibly diverse State filled with centuries of history and beautiful nature. Many great cities and attractions await any visitor looking to create lasting memories in the state's southern portion. From beachfront resorts to desert hotspots to religious pilgrimages, Southern California is a beautiful place to discover over and over again.