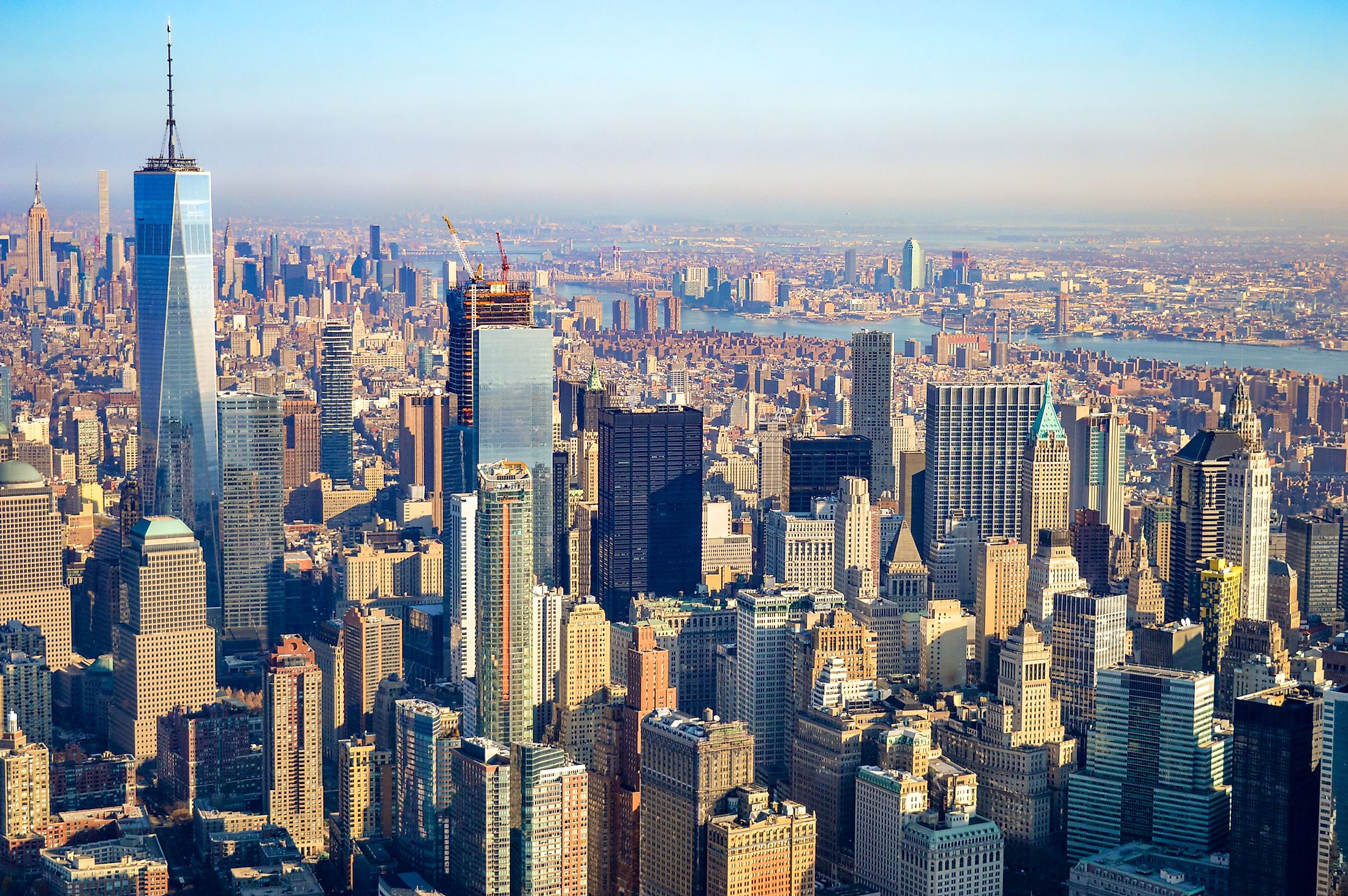 10 Largest Cities In The United States
The current population of the United States is approximately 333,093,499…and now 333,093,500 (and counting). According to the United States Census Bureau, one person is born every eight seconds, one person dies every twelve seconds, and there is a net gain of one person from migration every 126 seconds. This works out to a net gain of one person every 23 seconds. That is a lot of people. In fact, the U.S. is the third most populous country on the planet (behind China and India). Americans are blessed with a wide and varied land in which to settle. There are different geographical, cultural, financial, and political aspects to consider. It is, therefore, no surprise that the top ten biggest cities are relatively spread out across these spectrums. Here is how the list looks based on the 2020 census. 
1. New York City, New York - 8.804 Million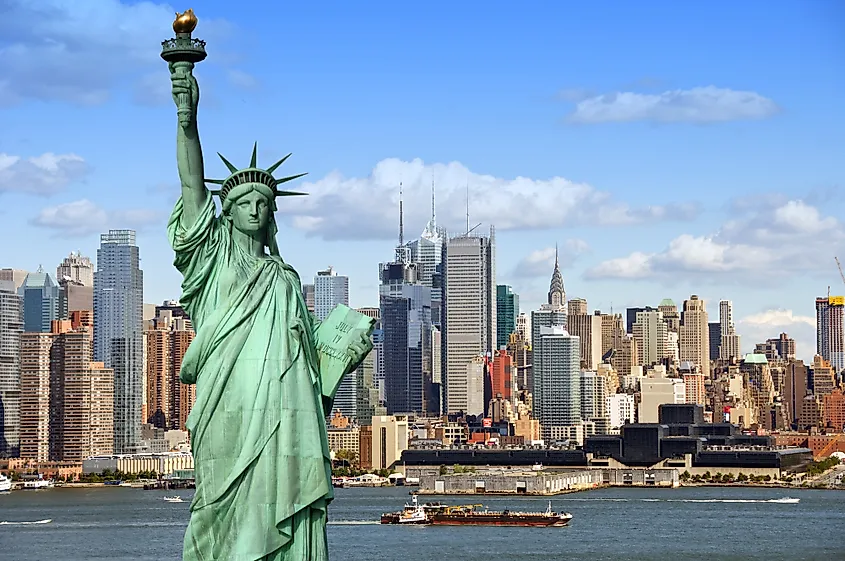 The Big Apple takes the crown for the most populated city in the country - and by quite a margin. New York City, New York, has over double the amount of people as the runner-up, Los Angeles. Not only is the absolute number impressive, but so is the population density. There are an estimated 29,298 people per square mile - a figure that makes sense when one peers out over the skyline. Though New York is still far and away the most happening American city, it also experienced the largest drop between 2020 and 2021 of any other entry on this list (-3.82%). 
2. Los Angeles, California - 3.899 Million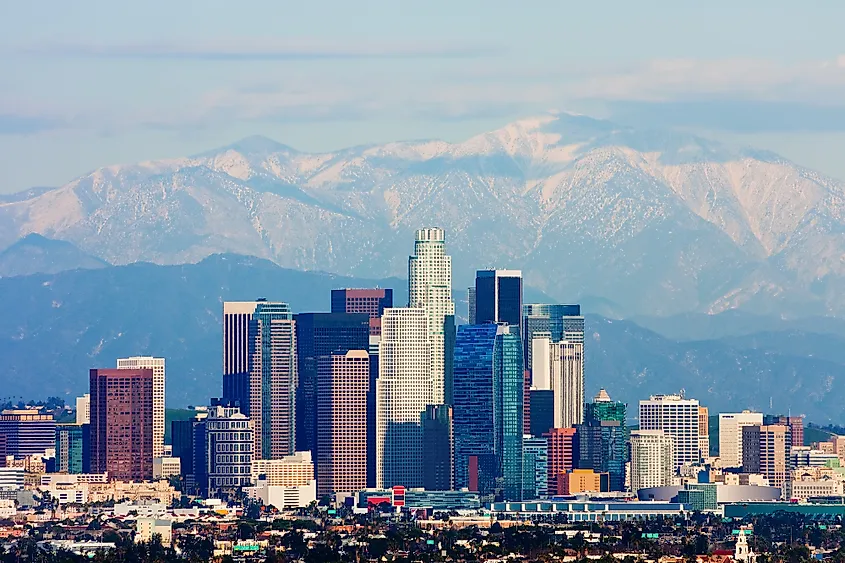 Los Angeles, California, takes the silver for the outright population. The pleasant weather and the entertainment industry are two big draws for this beloved hotspot. Though the population density is much more modest than in New York (8,304 people per square mile), because the City of Angels is more spread out, highway traffic is an infamous component of this famous place.  
3. Chicago, Illinois - 2.746 Million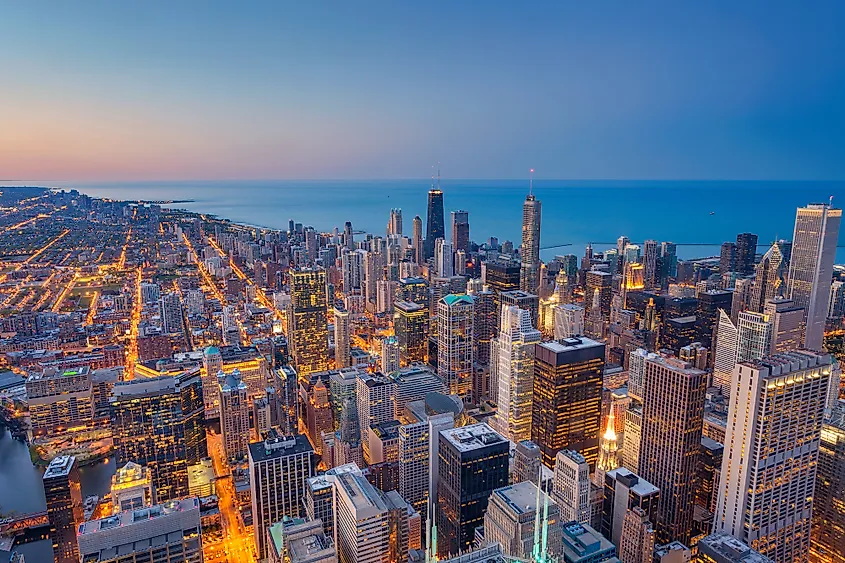 The Windy City rounds out the population podium. Close to three million people call Chicago, Illinois, their sweet home, though, like many cities on this list, a decline occurred during the first year of the pandemic. Nonetheless, Chicago remains a magnetic Midwest city for fans of music and entertainment, sports, culture, cuisine, and more. 
4. Houston, Texas - 2.305 Million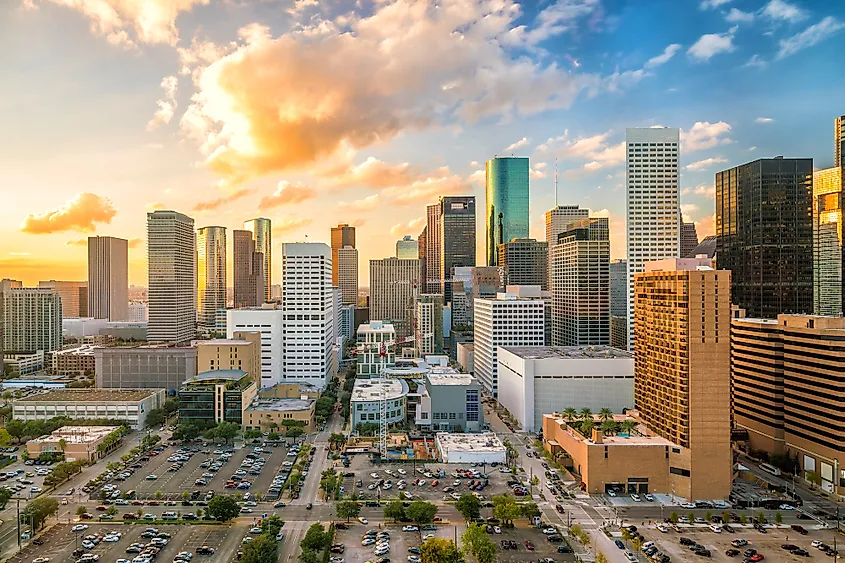 Everything is bigger in Texas, including its major cities. Houston leads the charge as the only Lone Star State entry to surpass two million people. This cosmopolitan is located in the southeast of this sizable state and just inland from the Gulf of Mexico. It is a tall order to lure people away from the coasts, but perhaps the Southern hospitality and "anything goes" mentality is the winning formula.  
5. Phoenix, Arizona - 1.608 Million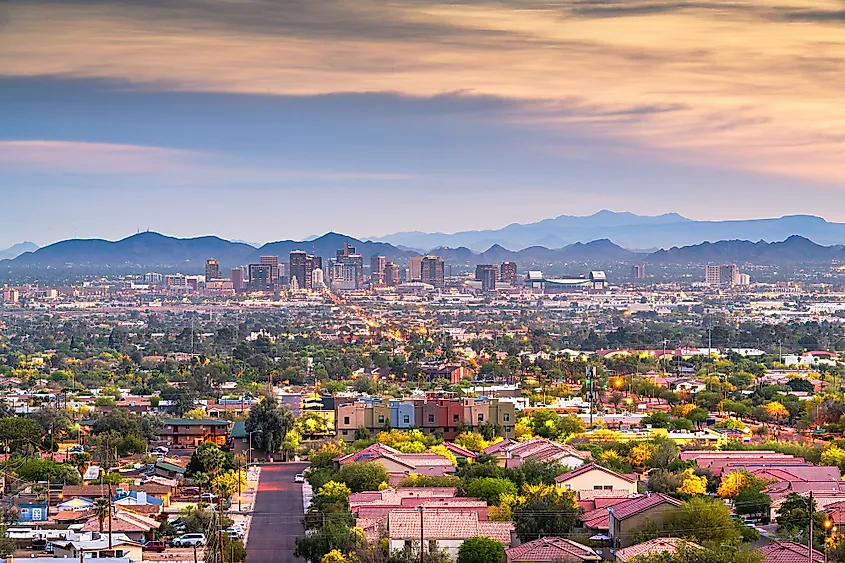 Phoenix, Arizona, is the first city on this list with a growing population. Despite the sizzling heat of the Sonoran Desert, Phoenix continues to soar like the mythical bird of the same name. It is estimated that between 2020 and 2021, this state capital, and centrally-located city, grew by 1.02%. 
6. Philadelphia, Pennsylvania - 1.603 Million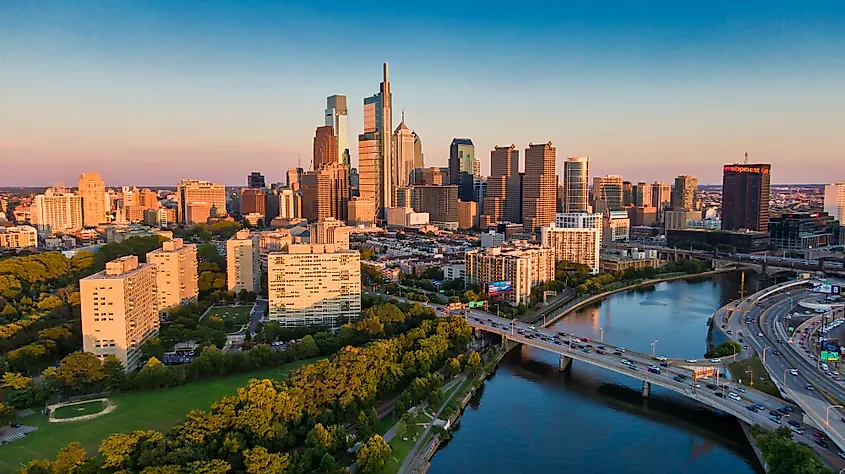 Philadelphia, Pennsylvania, narrowly missed the top five population credential, but it is well-established in the annals of American history. Philadelphia was the site of the signing of the Declaration of Independence and the U.S. Constitution, and it served as the nation's temporary capital between 1790 and 1800. It is no wonder why so many people still congregate in this proud East Coast city. 
7. San Antonio, Texas - 1.435 Million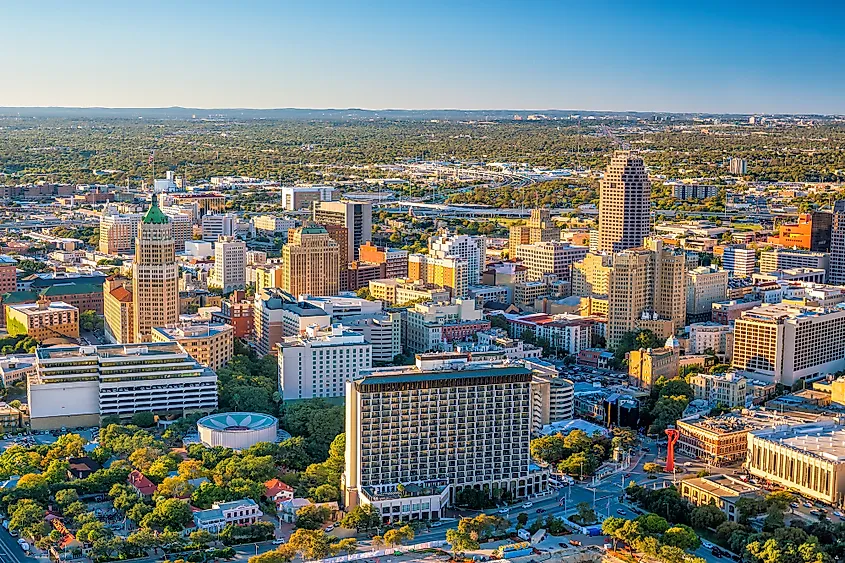 San Antonio is the second city in Texas to crack the top ten and the only other entry that grew in 2021 (+1.20%). The home of the Alamo is also known as the City of Gastronomy, as it is one of two U.S. cities to receive the UNESCO Creative City of Gastronomy designation. This means residents have more to enjoy than just good old-fashioned Texas barbeque (though that is still present and accounted for!). 
8. San Diego, California - 1.386 Million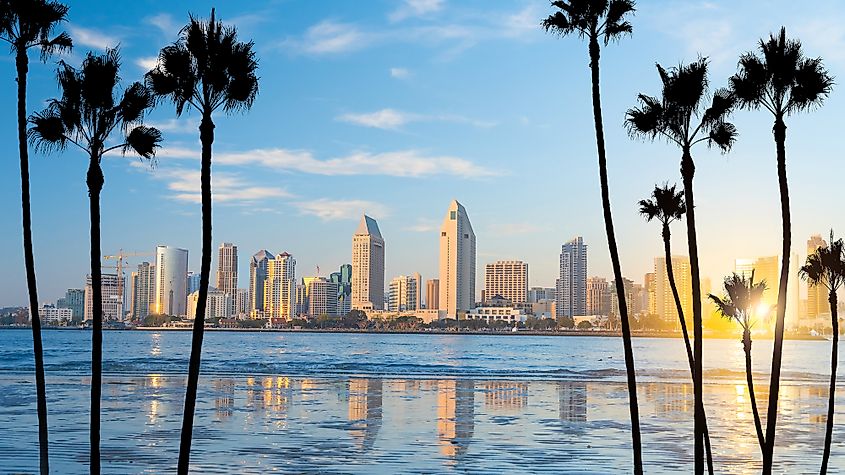 The tit-for-tat rivalry between California and Texas also takes the form of populated cities. San Diego is close in tow to San Antonio, though it is slipping slightly in the rankings. Nonetheless, this West Coast, Mexico adjacent, oceanfront city clearly has a lot to offer. It is hard to compete with a place that has sunny beaches, cultural osmosis, and mouth-watering seafood menus. 
9. Dallas, Texas - 1.304 Million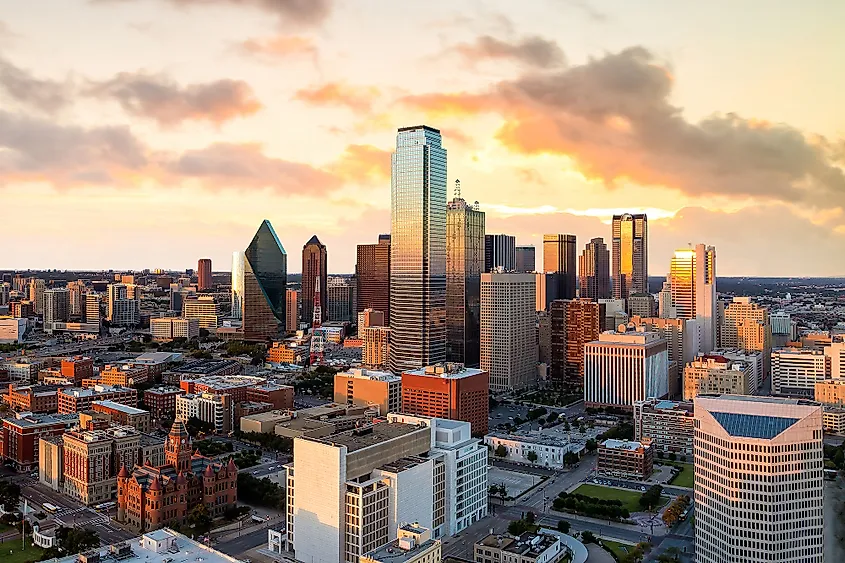 Rounding out the Texan representation is the Northeastern city of Dallas. This attractive city has an eye-catching skyline, a relatively low population density, and a high density of shopping centers and restaurants. The connotation of cowboys and sports may hold water, but this is also rounded out by a surprising art scene and above-average cultural diversity.   
10. San Jose - 1.013 Million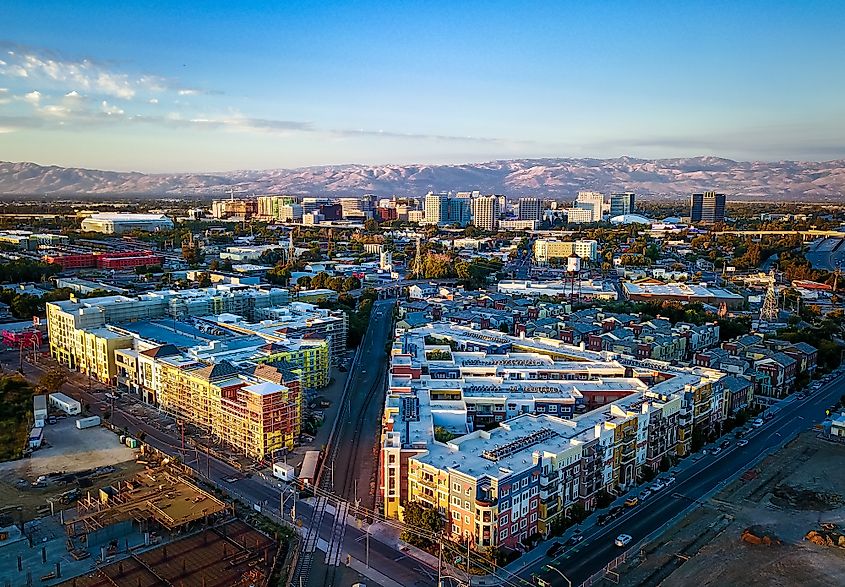 Capping off the top ten is the third most populous city in California. San Jose sits just South of San Francisco and Oakland, at the tip of San Francisco Bay. The city teeters on the one-million barrier, just inching above it for the last official count in 2020, but is estimated to have slipped slightly below that mark in 2021. Still, there is plenty to love about living here and 300 sunny days a year in which to explore it all. 
From coast to coast, North to South, and red to blue, Americans have congregated in great numbers in some spectacular cities. These places draw crowds for both unique and overlapping reasons, but each entry clearly has its own spirit. 
50 Biggest Cities In The United States
| Rank | City | State | Population (2020) |
| --- | --- | --- | --- |
| 1 | New York | New York | 8,804,190 |
| 2 | Los Angeles | California | 3,898,747 |
| 3 | Chicago | Illinois | 2,746,388 |
| 4 | Houston | Texas | 2,304,580 |
| 5 | Phoenix | Arizona | 1,608,139 |
| 6 | Philadelphia | Pennsylvania | 1,603,797 |
| 7 | San Antonio | Texas | 1,434,625 |
| 8 | San Diego | California | 1,386,932 |
| 9 | Dallas | Texas | 1,304,379 |
| 10 | San Jose | California | 1,013,240 |
| 11 | Austin | Texas | 961,855 |
| 12 | Jacksonville | Florida | 949,611 |
| 13 | Fort Worth | Texas | 918,915 |
| 14 | Columbus | Ohio | 905,748 |
| 15 | Indianapolis | Indiana | 887,642 |
| 16 | Charlotte | North Carolina | 874,579 |
| 17 | San Francisco | California | 873,965 |
| 18 | Seattle | Washington | 737,015 |
| 19 | Denver | Colorado | 715,522 |
| 20 | Washington | District of Columbia | 689,545 |
| 21 | Nashville | Tennessee | 689,447 |
| 22 | Oklahoma City | Oklahoma | 681,054 |
| 23 | El Paso | Texas | 678,815 |
| 24 | Boston | Massachusetts | 675,647 |
| 25 | Portland | Oregon | 652,503 |
| 26 | Las Vegas | Nevada | 641,903 |
| 27 | Detroit | Michigan | 639,111 |
| 28 | Memphis | Tennessee | 633,104 |
| 29 | Louisville | Kentucky | 633,045 |
| 30 | Baltimore | Maryland | 585,708 |
| 31 | Milwaukee | Wisconsin | 577,222 |
| 32 | Albuquerque | New Mexico | 564,559 |
| 33 | Tucson | Arizona | 542,629 |
| 34 | Fresno | California | 542,107 |
| 35 | Sacramento | California | 524,943 |
| 36 | Kansas City | Missouri | 508,090 |
| 37 | Mesa | Arizona | 504,258 |
| 38 | Atlanta | Georgia | 498,715 |
| 39 | Omaha | Nebraska | 486,051 |
| 40 | Colorado Springs | Colorado | 478,961 |
| 41 | Raleigh | North Carolina | 467,665 |
| 42 | Long Beach | California | 466,742 |
| 43 | Virginia Beach | Virginia | 459,470 |
| 44 | Miami | Florida | 442,241 |
| 45 | Oakland | California | 440,646 |
| 46 | Minneapolis | Minnesota | 429,954 |
| 47 | Tulsa | Oklahoma | 413,066 |
| 48 | Bakersfield | California | 403,455 |
| 49 | Wichita | Kansas | 397,532 |
| 50 | Arlington | Texas | 394,266 |