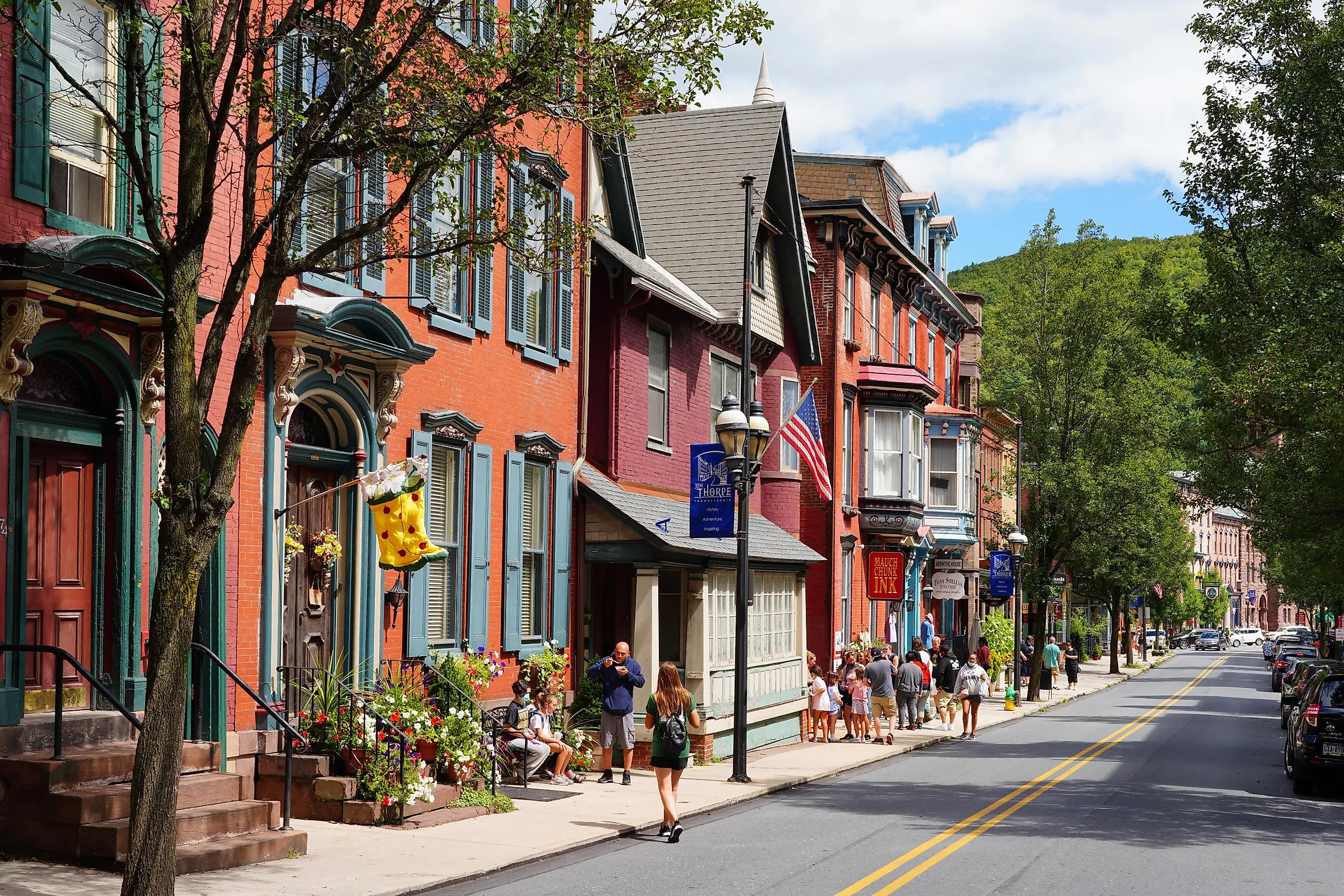 10 Gorgeous Appalachians Towns To Visit In 2023
Straddling no less than 14 US states, the Appalachian Mountains stretch from Alabama northwards to include parts of southern Quebec in Canada, a distance of some 1500 miles. Referred to most often as "the Appalachians," this vast mountain range is home to no end of attractive small towns worth visiting. From historic Jonesborough, Tennessee's oldest (and arguably prettiest) community, to charming Jim Thorpe in Pennsylvania, these are the most gorgeous Appalachian towns to visit in 2023.
Boone, North Carolina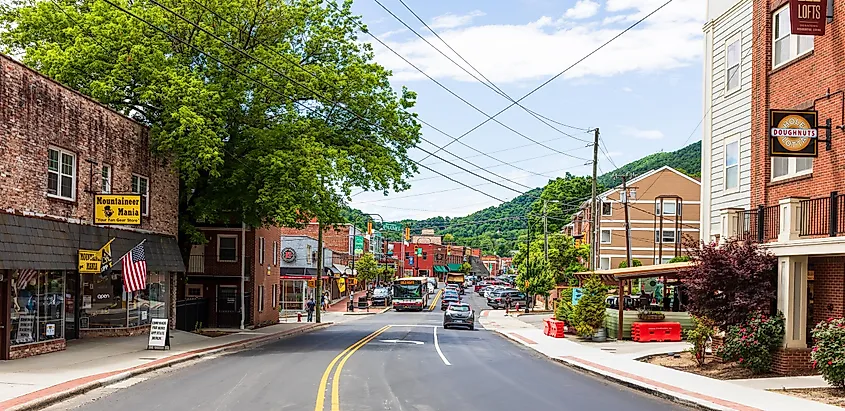 Located within the Blue Ridge Mountains in northwestern North Carolina, picturesque Boone was founded in 1872 and has a deep connection to legendary American pioneer Daniel Boone, after whom it was named. You can learn more about Boone and this period in Daniel Boone Park, where Hickory Ridge Living History Museum re-creates 1700s homestead life.
Also in the park, the long-running seasonal drama Horn in the West evokes the struggles of the early pioneers, including the exploits of Daniel Boone. The scenic Blue Ridge Parkway winds past Boone, too, offering incredible mountain views along the way. Nearby, Grandfather Mountain features a high-suspension footbridge and a nature museum.
Lewisburg, West Virginia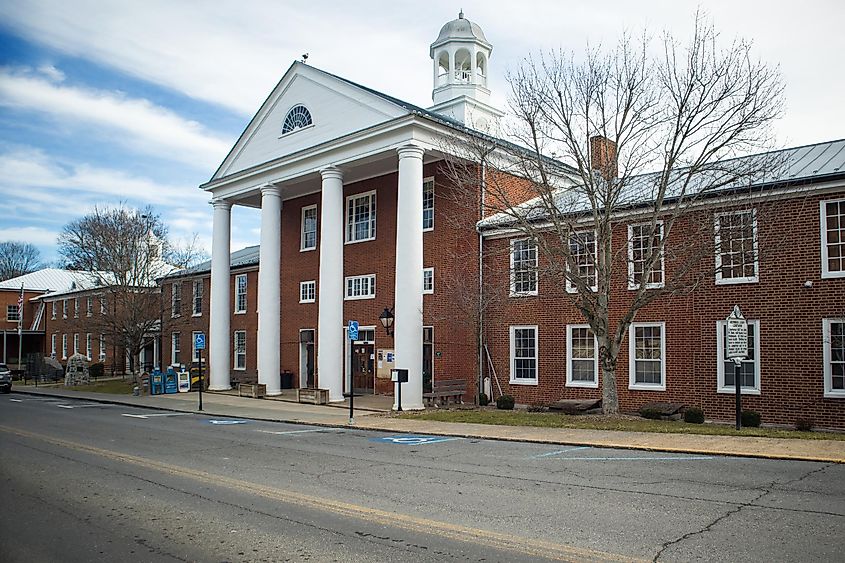 Set in West Virginia, Lewisburg embodies small-town American charm. With its focal point, its attractive main drag, Washington Street, and its pretty central park, downtown Lewisburg is fun to explore on foot. Highlights of your stroll include shopping in retro stores like Brick House Antiques as well as its boutique shops and art galleries. Come back in the evening for a show at Greenbrier Valley Theatre, which will give you a taste of the local arts scene.
Lewisburg is also rich in Civil War history and was the scene of the Battle of Lewisburg in 1862. A must-visit geographic site is the spectacular Lost World Caverns, which offers thrilling underground tours.
Dahlonega, Georgia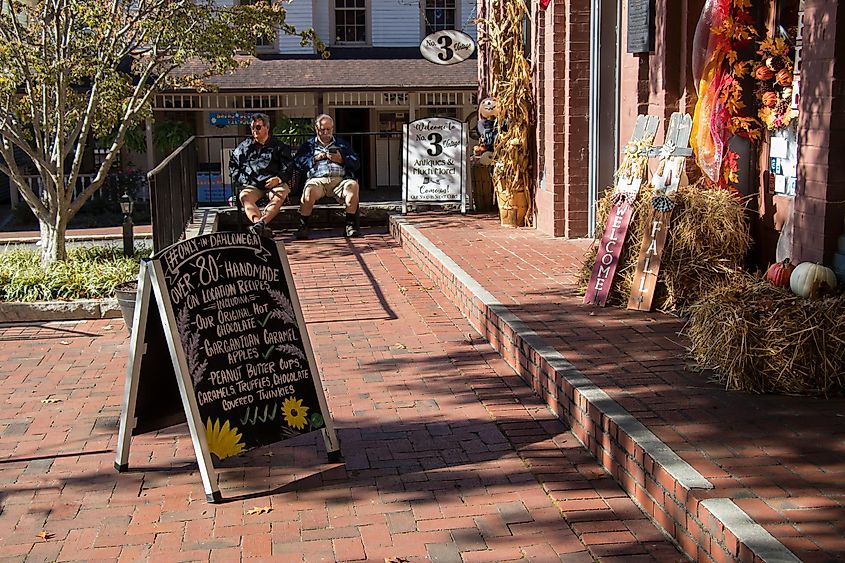 The beautiful "Peach State" of Georgia is not without its own gorgeous communities to visit. Our favorite is Dahlonega. Tucked away in northern Georgia, Dahlonega features a photo-worthy public square from the 1800s where you'll see the attractive old courthouse. Built in 1836, it's now home to the Dahlonega Gold Museum. Pay a visit to learn about the region's important role in America's first major gold rush. 
Explore beyond Dahlonega, and you'll find numerous vineyards waiting to be toured... and tasted. The best of these establishments, such as Accent Cellars, allow wine enthusiasts a chance to sample some of their vintages. Several pretty waterfalls, including the tall Amicalola Falls, only add to Dahlonega's appeal. 
Abingdon, Virginia
A haven for theatergoers and fans of arts and cultural activities, Abingdon's attractive cobblestone streets everywhere hint at this pretty Virginia town's storied past. Its central park at the corner of West Main Street and Church Street is a great place to begin and end a circular tour of the business district. Along the way, you'll pass the State Theater Of Virginia as well as the Barter Theatre, both of which showcase world-class performances.
Enjoy the great outdoors? Use Abingdon as a base to explore the Virginia Creeper Trail.  This 34-mile path is perfect for biking and hiking and can be easily accessed from the Virginia Creeper Abingdon Terminus.
Berea, Kentucky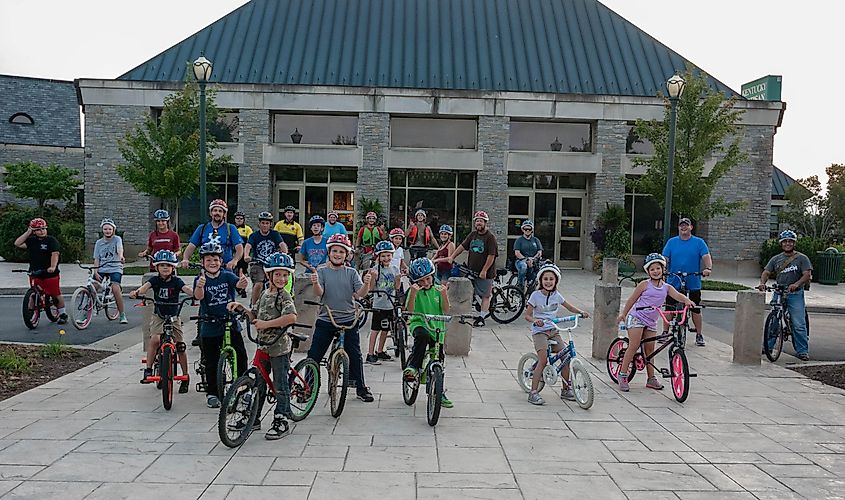 Dubbed the "Folk Arts and Crafts Capital of Kentucky," Berea is an artist's (and art-lovers) paradise. Just 40 miles south of Lexington, the population of this village-like place swells substantially during term time as students flock to Berea College, one of the country's top art schools.
Little wonder, then, that Berea is home to numerous artisan shops and galleries, as well as cultural attractions such as the prestigious Doris Ulmann Galleries with its many international contemporary art displays. Also worth a visit, the Historic Boone Tavern Hotel was built in 1909 and offers a great lunch or dinner for guests and non-guests.
Jim Thorpe, Pennsylvania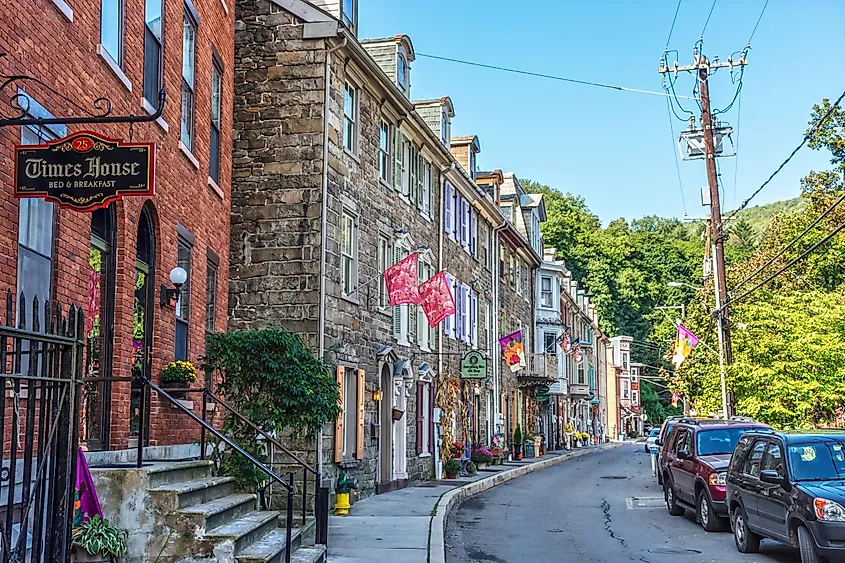 Popular with tourists for its unique European aura, the small community of Jim Thorpe in Pennsylvania boasts a delightful blend of history and charm. Founded in 1818, you can learn more about this gorgeous destination at the Mauch Chunk Museum and Cultural Center. You'll also learn about its namesake, Native American gold medal athlete Jim Thorpe. 
Highlights of a visit include exploring the 19th century No. 9 Mine and Museum, a now disused anthracite coal mine, and taking a scenic tour aboard the Lehigh Gorge Scenic Railway to Lehigh Gorge State Park.
Blowing Rock, North Carolina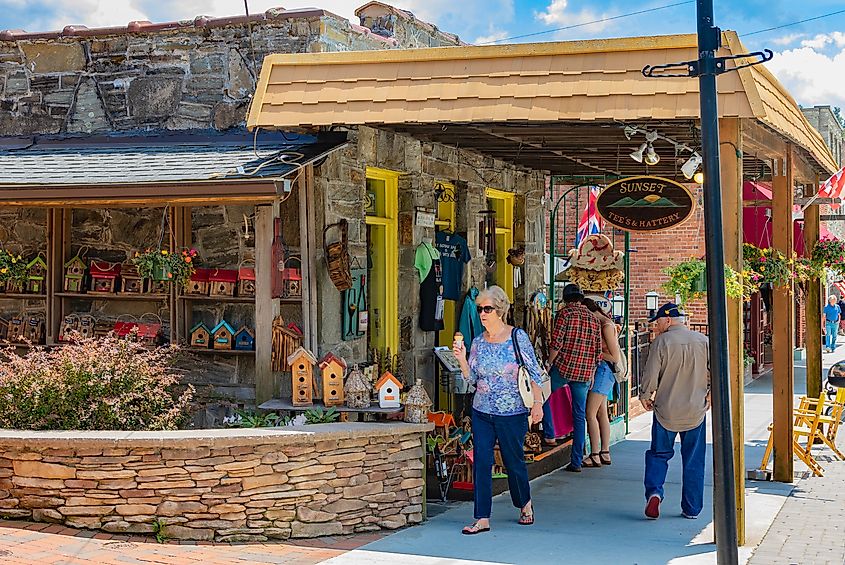 Named after the dramatic rock formation that dominates this attractive North Carolinian town, Blowing Rock offers no end of spectacular scenery. Its location on the scenic Blue Ridge Parkway only adds to its appeal, ensuring you'll have access to sweeping views over the surrounding hills and forests, as well as the spectacular Johns River Gorge.
Downtown Blowing Rock is fun to explore on foot. Highlights include Blowing Rock Art & History Museum with its fascinating displays of contemporary American art as well as local history and Annie Cannon Gardens with its access to the Glen Marie waterfalls. 
Wooster, Ohio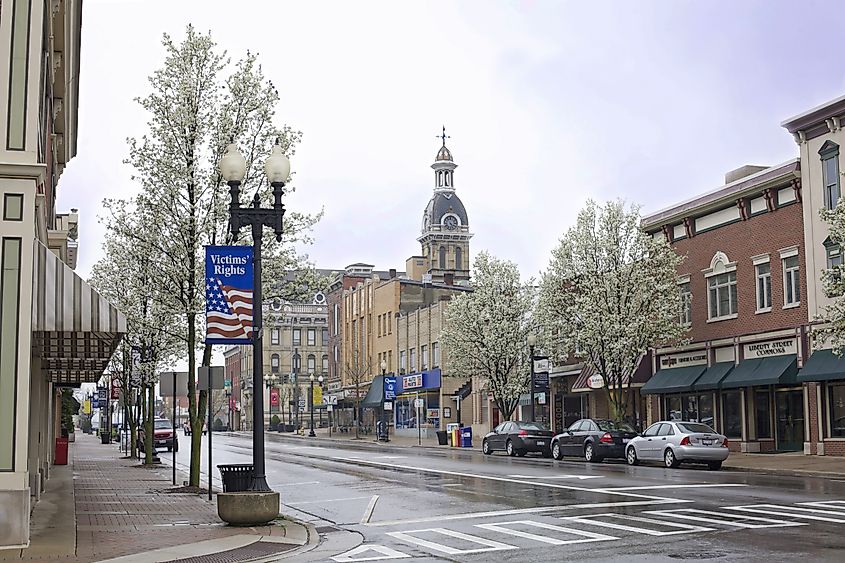 Set in a region that's known as Appalachian Ohio, a sliver of the state located on the western foothills of the Appalachian Mountains, Wooster's pretty downtown area features plenty of well-preserved old architecture. Some of the best examples are connected to the College of Wooster, one of the country's largest public colleges.
This student vibe is noticeable everywhere, from Wooster's many boutique shops to its art centers and studios. But Wooster's more than just a pretty place to hang out. It's also home to Secrest Arboretum, a major tourist attraction for plant and nature lovers.
Jonesborough, Tennessee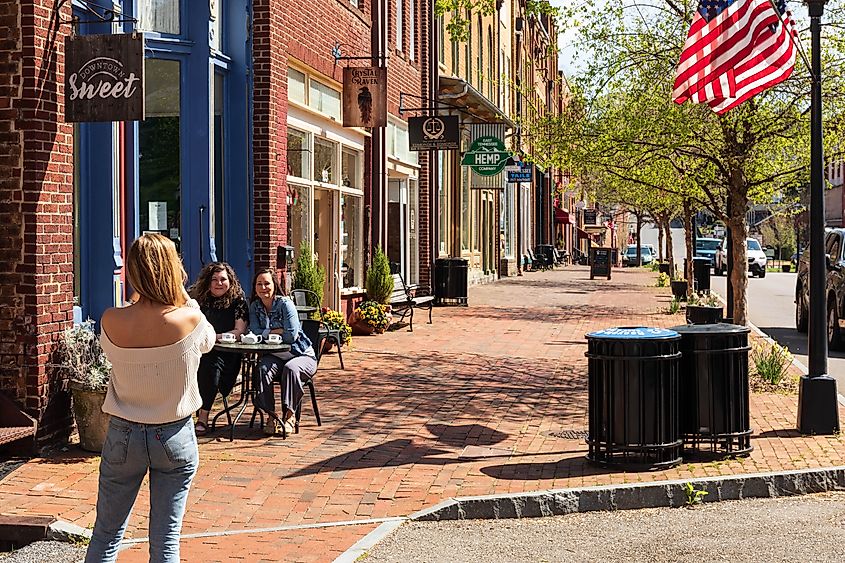 As Tennessee's oldest town, Jonesborough wears its long, rich history with a great deal of pride. If you pay a visit to its Historic District today, you'll see a great deal of evidence of this civic pride everywhere, from its many well-preserved buildings to its museums and cultural attractions.
Downtown Jonesborough is also the scene of numerous festivals and events throughout the year, including the must-attend National Storytelling Festival, held here each October since 1973. History buffs will want to visit the Chester Inn State Historic Site and Museum and Historic Jonesborough Visitors Center to learn more about the community and its roots.
Ellijay, Georgia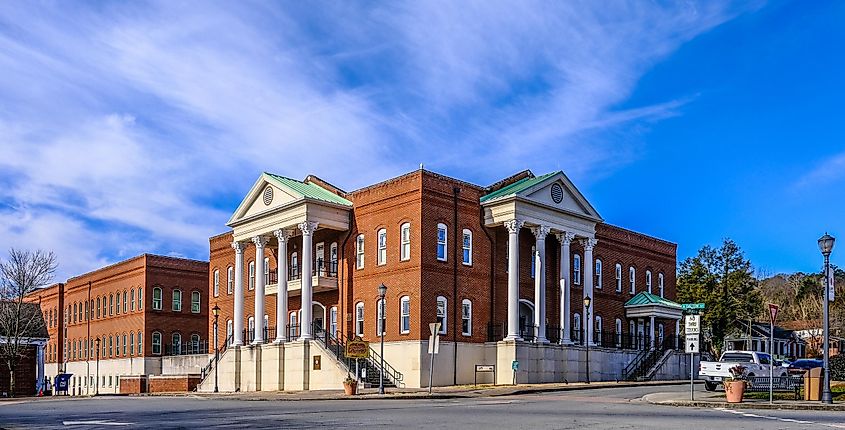 Quaint little Ellijay is situated in the North Georgia Mountains in the northwestern section of the Peach State. Although pleasant to visit at any time of year, Ellijay is famous as the home of the Georgia Apple Festival. Held over two weekends each October since 1971, this popular event draws crowds from across Georgia and beyond for its attractions, music, and, of course, food. 
It can get crowded, though, so if you prefer to visit Ellijay when it's less busy, most of the nearby orchards, such as the iconic R&A Orchards, are happy to see you year-round.
Discovering Appalachian Splendors
While the region is vast, these ten small-town gems will give you a taste of this beautiful part of the USA. Let the unique blend of history, culture, and stunning natural beauty you'll discover in these gorgeous Appalachian towns inspire you to dig a little deeper and explore this stunning part of the country.