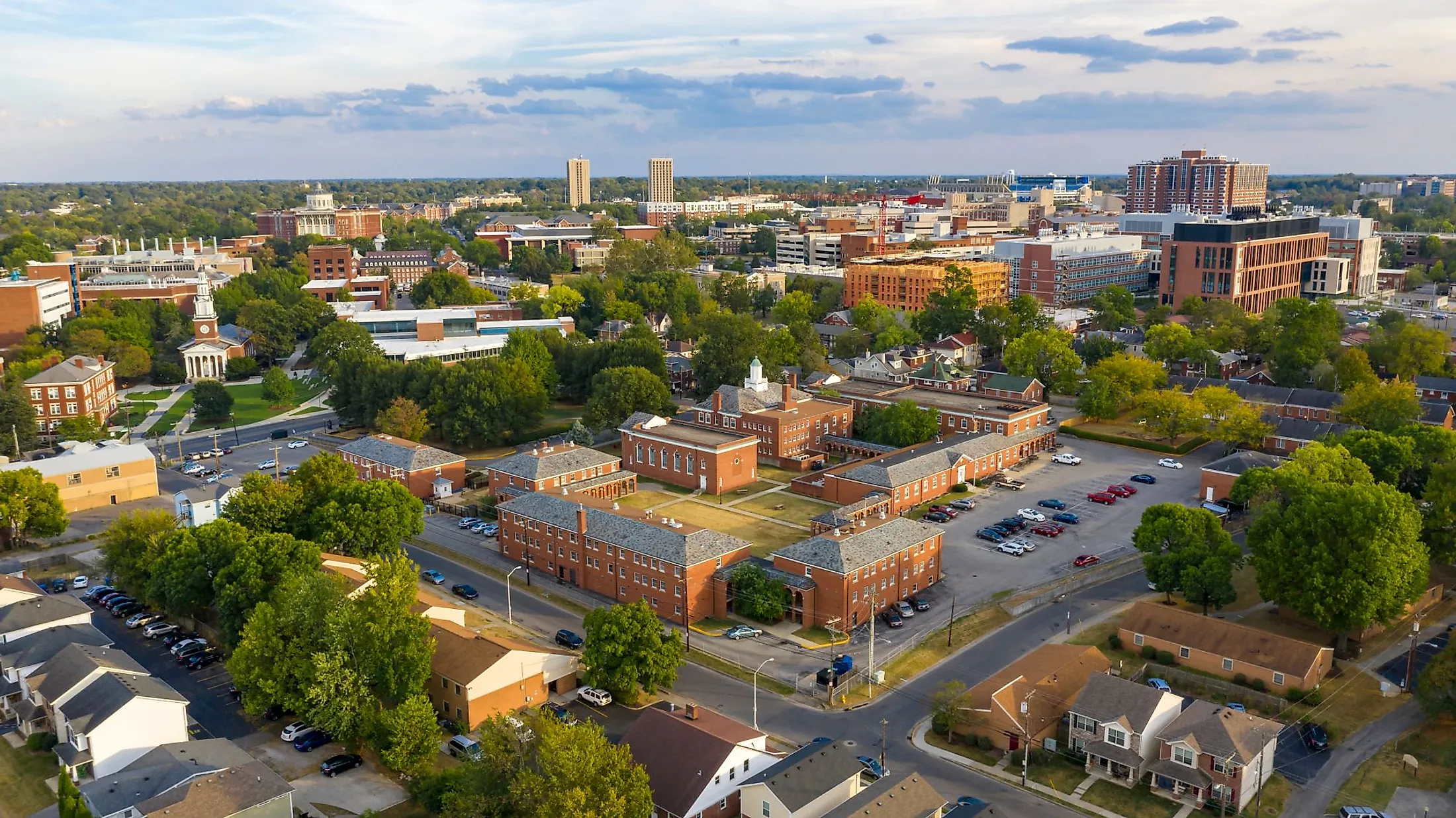 Lexington, Kentucky's second-largest city, is a thriving city with Southern friendliness and charm. Despite having 450 horse farms all around it, Lexington is surprisingly global. Lexington, which is used to receiving foreign royalty, offers a wide range of outstanding eating options and distinctive shopping alternatives. A condensed assortment of art galleries, parks, theaters, restaurants, offices, and quaint neighborhoods make up historic downtown Lexington. History buffs will enjoy discovering the reasons why Lexington has maintained its cosmopolitan reputation since the early 1800s. It is the 57th most populous city and the 28th largest city in terms of land area in the United States.
Geography And Climate Of Lexington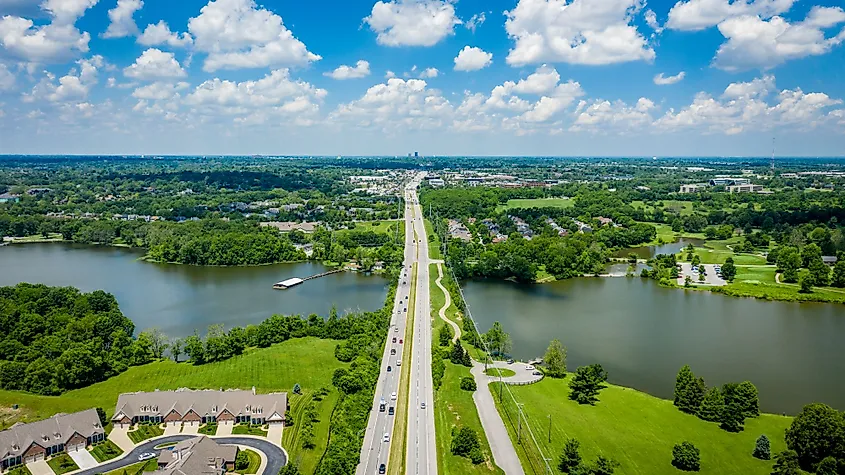 Lexington, often known as "Thoroughbred City," is a big city situated in Fayette County in the US State of Kentucky. About 70 miles to the east of Louisville, in Kentucky's renowned Bluegrass Region, is the lively city of Lexington. Nicholasville, which is the closest city to Lexington's core, is 12.1 miles away. Monticello, the closest town, is only 5.7 miles away. Lexington is not far from the Indiana state line; Indianapolis, Indiana, is about 194 miles away. Numerous little creeks that flow into the neighboring Kentucky River are scattered throughout the area. The Lexington Water Company's reservoirs are the most prominent bodies of water nearby.
The humid subtropical climate zone borders Lexington on the north. There are four different seasons in Lexington and the Bluegrass Region, with pleasant plateau breezes, mild summer nights, and no protracted bouts of extreme heat, cold, rain, wind, or snow. In Lexington, the winters are brief, bitterly cold, and wet, and the summers are hot and humid. The city also experiences seasonal cloud cover. The year's hottest month is July, and the hot season lasts for 3.8 months, with an average daily high temperature exceeding 77°F. With an average daily high temperature below 50°F, January is the coldest month and the cold season lasts for 3.0 months. Averaging three to four inches per month, precipitation is very consistent year-round.
Brief History Of Lexington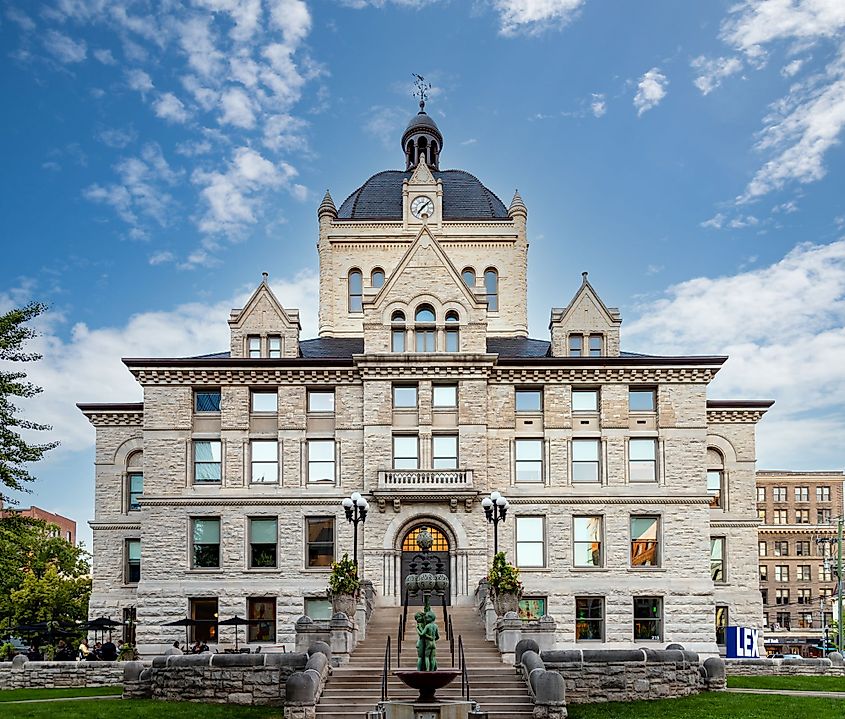 The Bluegrass area was being used as a hunting field by various Native American tribes until European settlers came. Lexington was founded in 1775, seventeen years before Kentucky became a state. Explorers camped at McConnell Springs near the Town Branch of South Elkhorn Creek, west of what is now downtown Lexington, gave it the name Lexington after the Battle of Lexington (Massachusetts). The town's first permanent residents arrived in 1779, and the Virginia Assembly formally incorporated it in 1782. The town of Lexington was formed in 1831 after the opening of its post office in 1794. This town, west of the Allegheny Mountains, was one of the biggest and richest by 1820. Early in the 1880s, Lexington referred to itself as the Athens of the West.
The Population And Economy Of Lexington
Out of the 552 cities in Kentucky, Lexington-Fayette has the second-highest population with 327,924 residents. The population of Lexington has grown by 1.66% since the most recent census, which showed a population of 322,570 in 2010. Lexington is now expanding at a pace of 0.82% yearly. In Lexington-Fayette, Kentucky, the top 5 ethnic groups are White (Non-Hispanic) (70.6%), Black or African American (14.8%), Asian (4.13%), Two+ (Non-Hispanic) (2.95%), and White (Hispanic) (2.86%). With a 15.80% poverty rate, Lexington's average household income is $83,111. The median cost of rent for the past few years is $920 per month, while the median value of a home is $200,900. The median age is 34.6 years, with 33.5 years for men and 35.6 years for women.
The economy of Lexington is among the most secure in the country. Lexington prides itself on having a robust economy focusing on manufacturing, technology, and entrepreneurship while also gaining from a varied and well-balanced corporate landscape. A greater job growth rate than the US average of 33.5% is expected during the next 10 years, at 37.8%.
Attractions In And Around Lexington
The Kentucky Horse Park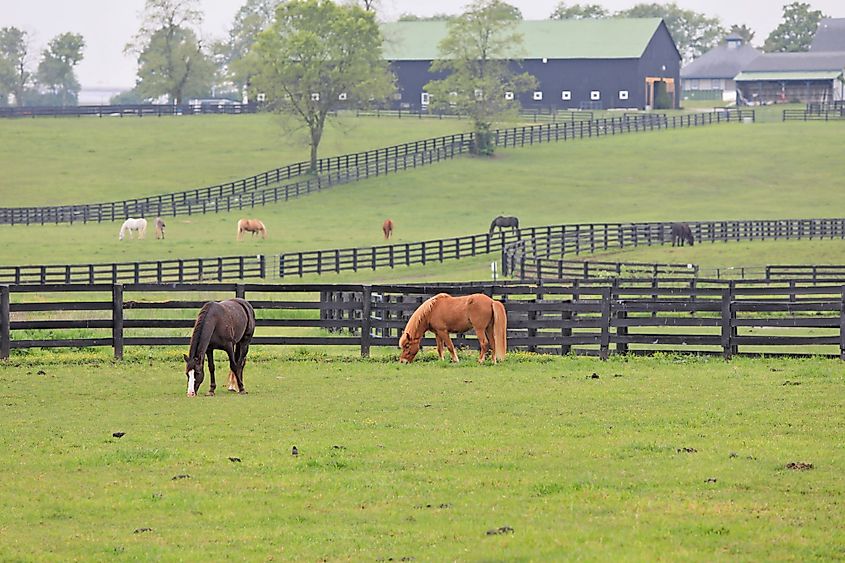 Ten miles north of Lexington is the renowned Kentucky Horse Park. Open to the public, this farm has working horses. It provides a wide range of horse-related information. It's worth taking a stroll across the park to see the demonstrations of blacksmiths, wagon manufacturers, harness makers, and thoroughbreds in a parade. Also available to visitors are carriage trips and horseback riding. Thoroughbreds can be trained at the Kentucky Horse Center.
Race At Keeneland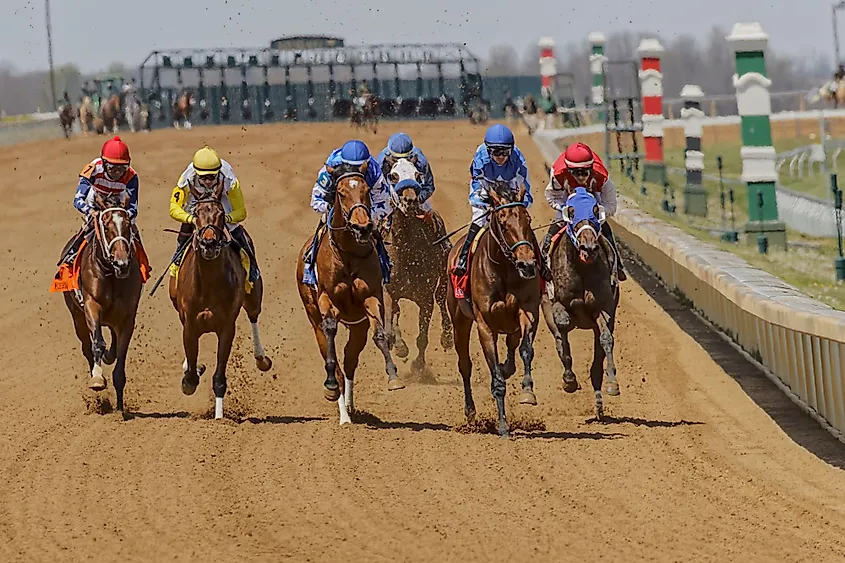 Visitors are drawn to this renowned and storied horse racing venue all year long. Keeneland is a well-liked Lexington destination even when races aren't taking place there because of its prominence and lengthy history. In 1936, Keeneland, one of the biggest attractions in Lexington, started holding horse races. Since then, the annual races have become a tradition. Visitors can tour the sales complex, enter the facility, and see the racetrack at Keeneland.
Mary Todd Lincoln House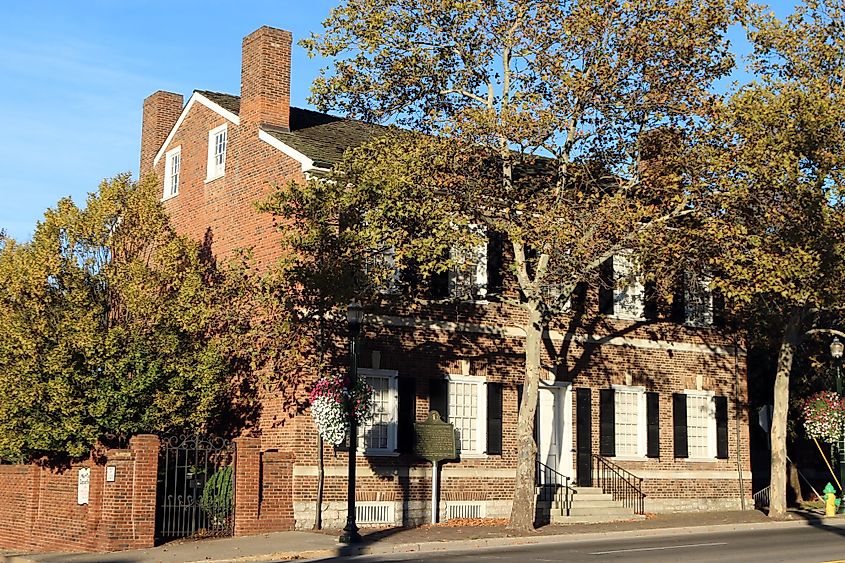 One of the top Lexington attractions, Mary Todd Lincoln's childhood house, has been preserved, remembered, and made available to the public. She served as the country's 16th First Lady. She was late President Abraham Lincoln's wife. It is located in the exact middle of West Main Street in Lexington. It was constructed between 1803 and 1806 out of charming Georgian brick and served as both an inn and a tavern. This house is unique since it was the first historic location to be restored in a first lady's honor. The house contains a variety of genuine relics from the Todd and Lincoln families, including furniture, decor, and pictures.
Aviation Museum Of Kentucky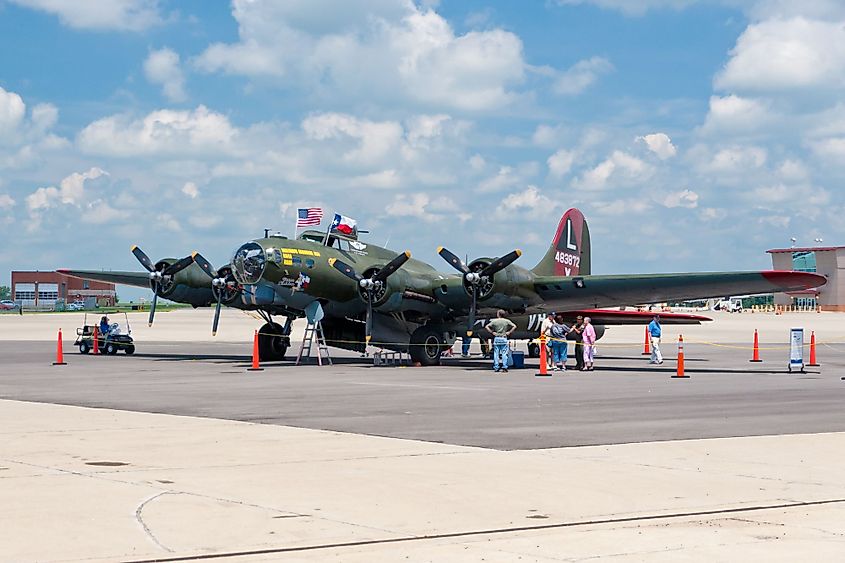 The Aviation Museum of Kentucky, which is situated at the Bluegrass Airport, aims to inform visitors about the aviation business and encourage people who are considering an aviation career. The museum displays several aircraft, from the unquestionably impressive F-4 Phantoms to the legendary Bell Cobra helicopters from the Vietnam War.
The Raven Run Nature Sanctuary
With several miles of hiking paths, a nature center, and a bird blind for observing and learning about nature, Raven Run is a 734-acre nature sanctuary and popular recreational attraction. The sanctuary is a haven for a wide variety of birds and offers several events throughout the year, such as scheduled running competitions, weekly yoga classes, and special programs for tiny explorers. Over 600 species of flora and wildlife are known to inhabit the sanctuary's grounds, along with the scattered remains of 19th-century residents.
Hunt-Morgan House
The Hunt-Morgan House was formerly owned by John Wesley Hunt, the first millionaire to reside west of the Alleghenies Mountain Range. The townhouse was initially referred to as Hopemont and was constructed in 1814. It is one of the coolest things to visit in the city and a terrific way to experience historic Lexington. The home has a three-story cantilevered staircase, a walled courtyard, a garden, and a collection of Kentucky furniture, ceramics, and paintings from the early 19th century.
Lexington is home to several exciting and alluring sights that are guaranteed to catch your attention. Almost everyone can find something to enjoy, and many of its better locations are suitable for families. You can be sure that a vacation to Lexington will be exciting whether you go now, tomorrow, this weekend, or in the future!